You may have noticed that browsing KOA.com has a different feel to it.
Last month, we launched a redesigned website to help campers more easily plan their vacations and find information they're looking for, including saving their travel preferences in the new KOA Accounts. Here are the top three ways the redesign helps you: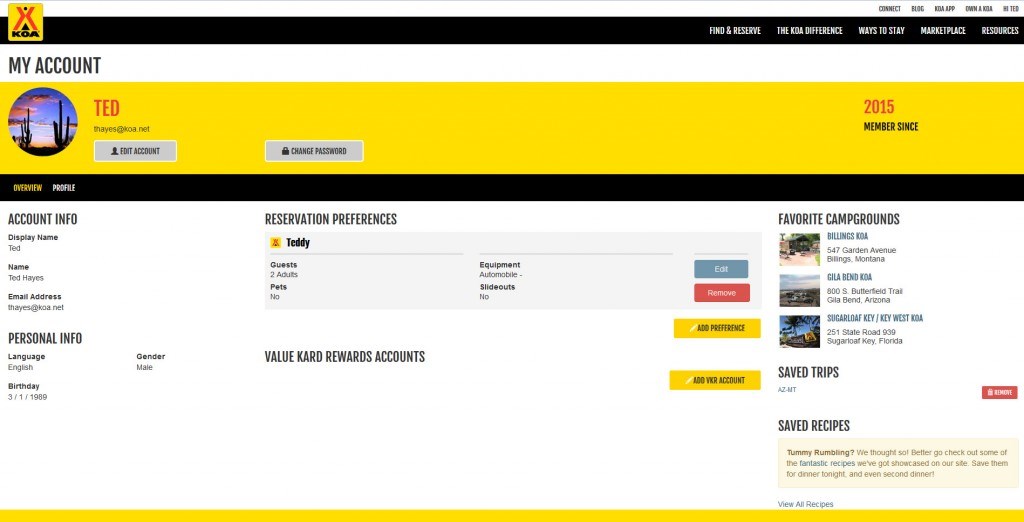 KOA Accounts
While the world may be getting smaller, the options for travel are ever-expanding. With the millions of things going on in your life, remembering accommodations, activities and routes can take lots of energy. With the new Accounts system, you can painlessly plan your vacation by saving your favorite campgrounds or trips from the Trip Planner in your account and come back when you're ready. By saving your camping preferences, it's easier to browse KOA campgrounds and search through only the campgrounds that fit your needs. You can also use your account to spice up your life while on the road by saving your favorite recipes!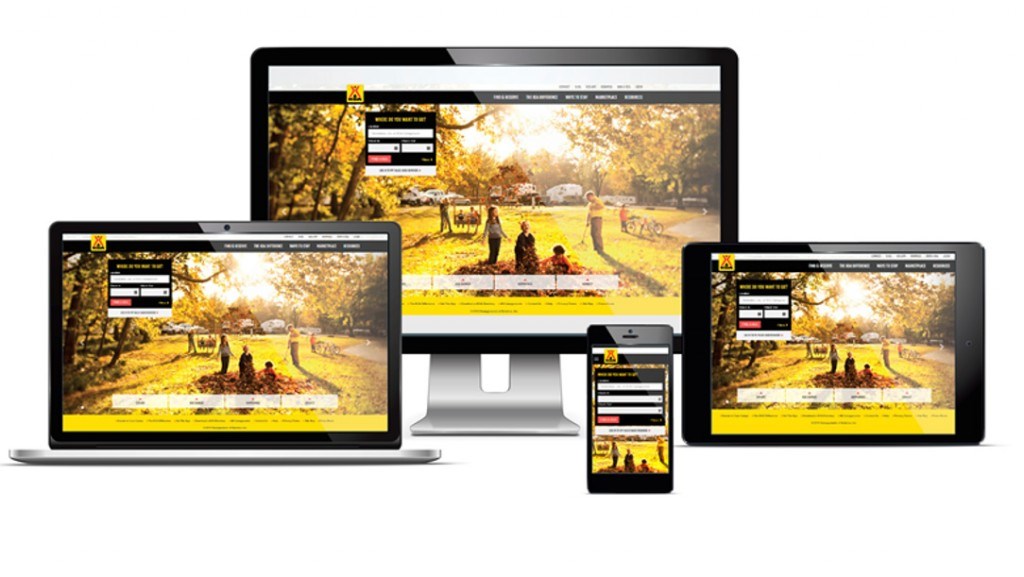 Responsive Design
The new KOA.com is also "responsive" so campers experience the same site and planning journey across all devices. You can start planning your vacation on your computer at work and pick up where you left off at home on the couch with your smart phone or tablet. Travelers are increasingly planning and making reservations on mobile and tablet – the new site makes transition between devices seamless.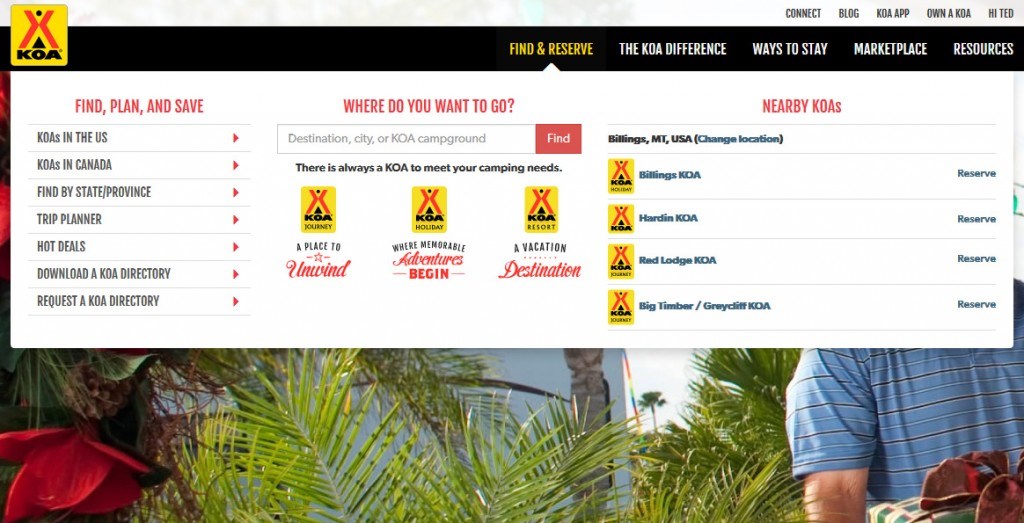 Improved Navigation
While switching over to the new design, we took the liberty to clean things up on the home page. Whether you want to hop to a specific campground, see campgrounds in a certain area, learn about the different ways to camp, or sign up for a KOA account, it's all one click away. People have their own way they're comfortable searching – from the advanced search results, you can search by location, destination or by campground name. But don't worry, if you like finding your destination with a map, we kept the KOA Map just for you.
With so many different wonderful and unique locations, the new KOA.com makes it easier to find what you're looking for so you can spend less time planning and more time having fun!