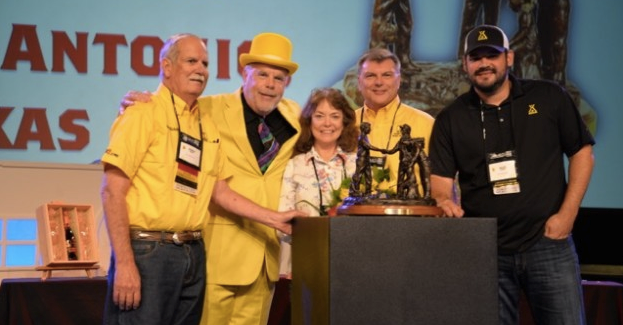 Brothers Ron and Sterling Rohde and their cousin, Mary Elizabeth Phillips, were just kids in 1968 when their fathers, Al and Fred Rohde, decided to build a campground along Salado Creek in San Antonio, Texas.
They wanted to capitalize on the opening of HemisFair '68, the 1968 World's Fair in the Texas city made famous as home to the Alamo.
What they didn't know — yet — was how to run a great campground.
"That first day we opened in 1968, we didn't even know we had to number the campsites," remembers Ron. "We just didn't know what we didn't know."
But now, after 46 years of providing great camping experiences to their guests, these KOA campground owners are nailing it.
The legacy of service established by Al and Fred Rohde lives on in Ron, Sterling and Mary Elizabeth. That's why, along with being named KOA's Campground of the Year for 2015, the San Antonio KOA also received the prestigious KOA President's and Founder's Awards. Both of those awards are based largely on feedback received from camping guests.
"We take seriously the feedback we get from our campers, and it guides the enhancements we make to our campground," said Sterling Rohde.
Those enhancements include a brand new heated swimming pool that features a beach-style entry, small fountains and plenty of lounge chairs to help you work on your Texas tan.
When hunger strikes, there's the San Antonio KOA Chuck Wagon serving breakfasts five days a week, as well hot and tasty Hunt Brothers Pizza available in the KOA store.
On the west side of this park-like KOA is the Howard W. Peak Greenway Trail System, with stunning views of Salado Creek and the surrounding bottomlands, hardwood trees and flowing springs. The 2.3 miles of trails and parks offer a great family activity, right from the campground.
There's plenty of beautiful Deluxe Cabins and basic KOA Cabins available, along with ample pull through RV sites and shaded tent sites.
The next time your travels take you to Texas, plan to make this special KOA part of your plans. It's a place — just like the Alamo — that you'll always remember.