KOA Campgrounds Near National Parks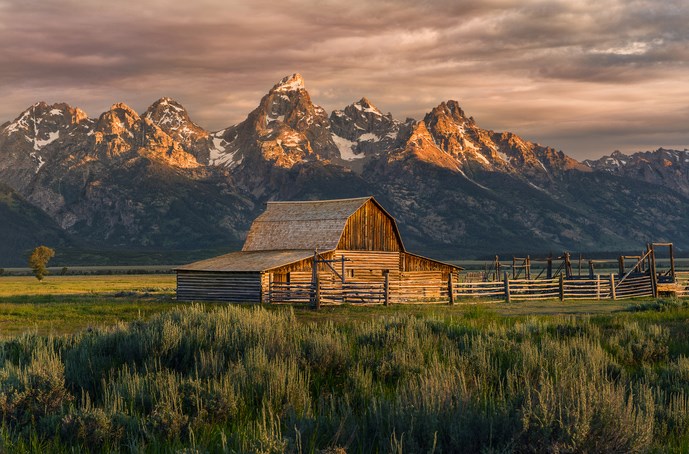 Check out these KOA campgrounds that are within 50 miles of National Parks.

With KOA's across the United States it's easy to find a great campground near some of America's greatest natural wonders. Pick a state to find your park and pick a favorite KOA to call home away from home on your next adventure.
---
Arizona
Casa Grande Ruins National Monument
Picacho / Tucson NW KOA Journey
Willcox / Cochise KOA Holiday
Chiricahua National Monument
Willcox / Cochise KOA Holiday
Panguitch KOA
Grand Canyon National Park
Flagstaff KOA
Williams / Exit 167 / Circle Pines KOA Holiday
Grand Canyon / Williams KOA Journey
Seligman / Route 66 KOA Journey
Montezuma Castle National Monument
Petrified Forest National Park
Holbrook / Petrified Forest KOA Journey
Saguaro National Park
Tucson / Lazydays KOA Resort
Mesa / Apache Junction KOA Journey
Benson KOA
Willcox / Cochise KOA Holiday
Walnut Canyon National Monument
Wukpatki National Monument
Flagstaff KOA
Williams / Exit 167 / Circle Pines KOA Holiday
Grand Canyon / Williams KOA Journey
Arkansas
California
Cabrillo National Monutment
Castle Mountains National Monument
Laughlin / Avi Casino KOA Journey
Needles KOA
Channel Islands National Park
Death Valley National Park
Lake Isabella / Kern River KOA
Golden Gate National Recreation Area
San Francisco North / Petaluma KOA
Joshua Tree National Park
Banning / Stagecoach KOA
Palm Springs / Joshua Tree KOA
Kings Canyon National Park
Visalia / Sequoia National Park KOA Journey
Lake Isabella / Kern River KOA
Mojave National Preserve
Muir Woods National Monument
San Francisco North / Petaluma KOA
Lassen Volcanic National Park
Mt. Lassen / Shingletown KOA Holiday
Redwood National Park
Crescent City / Redwoods KOA Holiday
Sequoia National Park
Visalia / Sequoia National Park KOA Journey
Los Banos West / I-5 KOA Journey
Yosemite National Park
Colorado
Black Canyon of the Gunnison National Park
Gunnison KOA
Montrose / Black Canyon National Park KOA Journey
Ouray KOA
Grand Junction KOA Holiday
Carbondale / Crystal River KOA Holiday
Great Sand Dunes National Park & Preserve
Hovenweep National Monutment
Cortez / Mesa Verde KOA Journey
Mesa Verde National Park
Cortez / Mesa Verde KOA Journey
Durango KOA Holiday
Rocky Mountain National Park
Estes Park KOA Holiday
Fort Collins / Lakeside KOA Holiday
Fort Collins North / Wellington KOA Journey
Yucca House National Monument
Cortez / Mesa Verde KOA Journey
Flordia
Biscayne National Park
Dry Tortugas National Park
Sugarloaf Key / Key West KOA Holiday
Big Cypress National Preserve
Naples / Marco Island KOA Holiday
Canaveral National Seashore
Titusville / Kennedy Space Center KOA
Castillo de San Marcos National Monument
St. Augustine Beach KOA Holiday
De Soto National Memorial
St. Petersburg / Madeira Beach KOA Holiday
Everglades National Park
Naples / Marco Island KOA Holiday
Hollywood KOA
Fort Myers / Pine Island KOA Holiday
Fort Caroline National Memorial
Jacksonville North / St. Marys KOA Holiday
Fort Matanzas National Monument
St. Augustine Beach KOA Holiday
Fort McCoy / Lake Oklawaha KOA Holiday
Starke / Gainsville N.E. KOA
DeLand / St. John's River KOA
Georgia
Andersonville National Historic Site
Cumberland Island National Seashore
Jacksonville North / St. Marys KOA Holiday
Fort Frederica National Monument
Jacksonville North / St. Marys KOA Holiday
Fort Pulaski National Monument
Jimmy Carter National Historic Site
Kennesaw Mountain National Battlefield Park
Cartersville / Cassville-White KOA
Idaho
Craters of the Moon National Monument
Craters of the Moon / Arco KOA
Hagerman Fossil Beds National Monument
Twin Falls / Jerome KOA Holiday
Minidoka Internment National Historic Site
Twin Falls / Jerome KOA Holiday
Illinois
Lincoln Home National Historic Site
Kentucky
Camp Nelson National Monument
Cumberland Gap National Historic Park
Corbin / Laurel Lake KOA Journey
Mammoth Cave National Park
Horse Cave KOA
Bowling Green KOA Holiday
Russell Springs KOA Journey
Fort Donelson
Kentucky Lakes / Prizer Point KOA
Louisiana
Jean Lafitte
Maine
Bar Harbor / Oceanside KOA Holiday
Maryland
Antietam National Battlefield
Hagerstown / Antietam Battlefield KOA
Assateauge Island National Monument
Chincoteague Island KOA Resort
Chesapeake & Ohio Canal – National Historic Park
Washington DC / Capitol KOA Holiday
Fort McHenry Hational Monument
Washington DC / Capitol KOA Holiday
Massachusetts

Adams National Park, Boston National Historic Park, Boston African American Historic Site, Boston National Historic Park
Cape Cod National Sea Shore
Springfield Armory National Historic Site
Michigan
Keweenaw National Historic Park & Pictured Rocks
River Raisin National Battlefield Park
Monroe County / Toledo North KOA
Sleeping Bear Dunes National Lakeshore
Gaylord KOA Holiday
Traverse City KOA Holiday
Minnesota
Saint Croix National Scenic Riverway
Jackson KOA Journey
Sioux Falls KOA Journey
Mississippi National River and Recreation Area
Minneapolis Northwest KOA Journey
Minneapolis Southwest KOA Holiday
Mississippi
Natchez Historical Park, Tuplo National Battlefield & Brices Cross Roads National Battlefield Site
Vicksburg National Military Park
Meridian East / Toomsuba KOA Journey
Missouri
Gateway ARch National Park
St. Louis N.E. / I-270 / Granite City KOA Journey
St. Louis West / Historic Route 66 KOA Holiday
Stanton / Meramec KOA Journey
George Washington Carver National Monument
Harry S Truman National Historic Site
Kansas City East / Oak Grove KOA Holiday
Jefferson National Expansion Memorial & Ulysses S Grant National Historic Site
St. Louis West / Historic Route 66 KOA
Wilson's Creek National Battlefield
Springfield / Route 66 KOA Holiday
Montana
Big Hole National Battlefield
Glacier National Park
St. Mary / East Glacier KOA Holiday
West Glacier KOA Resort
Whitefish / Kalispell North KOA Holiday
Grant-Kohrs Ranch National Historic Site
Little Bighorn Battlefield National Monument
Yellowstone National Park
Yellowstone Park / West Gate KOA
Yellowstone Park / Mountainside KOA Journey
Livingston / Paradise Valley KOA Holiday
Nebraska
Homestead National Monument of America
West Omaha / NE Lincoln KOA Holiday
Nevada
New Hampshire
Saint-Gardens National Historic Site
Lincoln / Woodstock KOA Holiday
New Jersey
Deleware Water Gap national Recreation Area
Delware Water Gap / Pocono Mountain KOA Holiday
New Mexico
Aztec Ruins National Monument & Chaco Culture National Historic Park & El Morro National Monument
Grants / Cibola Sands KOA Journey
Bandelier National Monument
Albuquerque North / Bernalillo KOA Journey
Capulin Volcano National Monument
Carlsbad Caverns National Park
El Malpais National Monument
Grants / Cibola Sands KOA Journey
Fort Union National Monument
Gila Cliff Dwellings National Monument
Pecos National Historical Park
Petroglyph National Monument
Albuquerque KOA  Journey
Albuquerque North / Bernalillo KOA Journey
Salinas Pueblo Missions National Monument & White Sands National Monument
New York
Federal Hall National Memorial & Fire Island National Seashore
Deerpark / New York City NW KOA Holiday
Fort Stanwix National Monument
Cooperstown KOA Journey
Herkimer Diamond KOA Resort
Federal Hall National Memorial, Gateway National Recreation Area, General Grant National Memorial, Governors Island National Monument, Hamilton Grange National Memorial, Theodore Roosevelt Birthplace National Historic Site, Saint Paul's Church National Historic Site, Statue of Liberty
New York City North / Newburgh KOA Holiday
Deerpark / New York City NW KOA Holiday
Martin Van Buren National Historic Site
Niagara Falls National Heritage Area
Niagara Falls / Grand Island KOA Holiday
Niagara Falls North / Lewiston KOA Journey
Saratoga National Historical Park
Theodore Roosevelt Inaugural
Niagara Falls / Grand Island KOA Holiday
Thomas Cole National Historic Site
Copake KOA Holiday
Saugerties / Woodstock KOA Journey
Vanderbilt Mansion National Historic Site
Saugerties / Woodstock KOA Journey
New York City North / Newburgh KOA Holiday
Women's Rights National Historical Park
Canadaigua / Rochester KOA Holiday
North Carolina
Carl Sandburg Home National Historic Site
Fort Raleigh National Historic Site & Wright Brothers National Memorial
Great Smoky Mountains National Park
Cherokee / Great Smokies KOA Holiday
Guilford Courthouse National Military Park
Moores Creek National Battlefield
North Dakota
Theodore Roosevelt National Park
Ohio
Charles Young Buffalo Soldiers National Monument & National Aviation Heritage Area
Cuyahoga Valley National Park & David Berger National Memorial
Streetsboro / Cleveland SE KOA
Thompson / Grand River KOA Holiday
Dayton Aviation Heritage National Historical Park
Buckeye Lake / Columbus East KOA Holiday
Fallen Timbers Battlefield and Fort Miamis National Historic Site
Toledo East / Stony Ridge KOA Journey
First Ladies National Historic Site
Canton / East Sparta KOA Holiday
Hopewell Culture National Historical Park
Logan / Hocking Hills KOA Holiday
James A Garfield National Historic Site
Thompson / Grand River Valley KOA Holiday
Streetsboro / Cleveland SE KOA
Perry's Victory and International Peace Memorial
William Howard Taft National Historic Site
Oklahoma
Chickasaw National Recreation Area
Fort Smith National Historic Site
Sallisaw / Fort Smith West KOA
Oklahoma City National Memorial
Oklahoma City East KOA Holiday
Washita Battlefield National Historic Site
Oregon
Crater Lake National Park
Lemolo Lake / Crater Lake North KOA
Klamath Falls KOA Journey
Medford / Gold Hill KOA Journey
Fort Vancouver National Historic Site
Cascade Locks / Portland East KOA
John Day Fossil Beds National Monument
Lewis and Clark National Historical Park
Astoria / Warrenton / Seaside KOA Resort
Nez Perce National Historical Park
Oregon Caves National Monument and Preserve
Grants Pass KOA Journey
Medford / Gold Hill KOA Journey
Klamath Falls KOA Journey
Bandon / Port Orford KOA Journey
Pennsylvania
Allegheny Portage Railroad National Historic Site & Johnstown Flood National Memorial
Bellefonte / State College KOA Holiday
Delaware Water Gap National Recreation Area & Steamtown National Historic Site
Delaware Water Gap / Pocono Mountain KOA Holiday
Edgar Allan Poe National Historic Site, Gloria Dei Church National Historic Site, Independence National Historical Park, First State National Historical Park, Schuylkill River Valley National Heritage Area & Thaddeus Kosciuszko National Memorial
Philadelphia / West Chester KOA Holiday
Eisenhower National Historic Site & Gettysburg National Military Park
Gettysburg / Battlefield KOA Holiday
Flight 93 National Memorial & Fort Necessity National Battlefield
Friendship Hill National Historic Site
Washington / Pittsburgh SW KOA
Hopewell Furnace National Historic Site
Oil Region National Heritage Area
Mercer / Grove City KOA Holiday
Meadville KOA
Rivers of Steel National Heritage Area
Valley Forge National Historical Park
Lancaster / New Holland KOA
Philadelphia / West Chester KOA Holiday
South Carolina
Charles Pinckney National Historic Site & Fort Sumter National Monument
Mount Pleasant / Charleston KOA Holiday
Congaree National Park
Charleston KOA Holiday
Santee / Santee Lakes KOA
Mount Pleasant / Charleston KOA Holiday
Cowpens National Battlefield
Spartanburg NE / Gaffney KOA Holiday
Fort Sumter National Monument
Charleston KOA Holiday
Mount Pleasant / Charleston KOA Holiday
Kings Mountain National Military Park
Rconstruction Era National Monument
Charleston KOA Holiday
Mount Pleasant / Charleston KOA Holiday
South Dakota
Badlands National Park
Badlands / White River KOA Holiday
Hot Springs / Black Hills KOA
Jewel Cave National Monument
Custer / Mount Rushmore / Black Hills KOA
Mount Rushmore National Memorial
Custer / Mount Rushmore / Black Hills KOA
Mount Rushmore KOA Resort at Palmer Gulch
Rapid City / Black Hills KOA
Deadwood KOA
Minuteman Missile National Historic Site
Belvidere East / Exit 170 KOA Journey
Wind Cave National Park
Hot Springs / Black Hills KOA
Custer / Mount Rushmore / Black Hills KOA
Mount Rushmore KOA Resort at Palmer Gulch
Tennessee
Andrew Johnson National Historic Site
Baileyton KOA
Pigeon Forge / Gatlinburg KOA Holiday
Big South Fork National River & Recreation Area
Clinton / Knoxville North KOA Journey
Chickamauga & Chattanooga National Military Park
Chattanooga North / Cleveland KOA
Cumberland Gap National Historical Park
Bristol / Kingsport KOA Holiday
Fort Donelson National Battlefield
Paris Landing / Kentucky Lake KOA
Great Smoky Mountains National Park
Newport / I-40 / Smoky Mountains KOA
Townsend / Great Smokies KOA Holiday
Stones River National Battlefield & Tennessee Civil War National Heritage Area
Nashville East / Lebanon KOA Journey
Texas
Alibates Flint Quarries National Monument
Big Bend National Park
Big Thicket National Preserve
Lake Livingston / Onalaska KOA Holiday
Chamizal National Memorial, Fort Davis National Historic Site & Guadalupe Mountains National Park
Guadalupe Mountains National Park
Lyndon B Johnson National Historical Park
Fredericksburg, Texas KOA
Leander / NW Austin KOA
Padre Island National Seashore & Palo Alto Battlefield National Historical Park
South Padre Island KOA Holiday
San Antonio Missions
Waco Mammoth National Monument
Utah
Arches National Park, Canyonlands National Park & Hovenweep National Monument
Moab KOA
Green River KOA Journey
Bryce Canyon National Park, Glen Canyon National Recreation Area & Rainbow Bridge National Monument
Cannonville / Bryce Valley KOA
Capitol Reef National Park
Richfield KOA
Cannonville / Bryce Valley KOA
Green River KOA Journey
Cedar Breaks National Monument
Cedar City KOA
Panguitch KOA
Cannonville / Bryce Valley KOA
Dinosaur National Monument
Golden Spike National Historic Site
Brigham City / Perry South KOA Journey
Hovenweep National Monument
Cortez / Mesa Verde KOA Journey
Natural Bridges National Monument
Timpanogos Cave National Monument
Salt Lake City KOA
Springville / Provo KOA Journey
Zion National Park
St. George / Hurricane KOA
Cedar City KOA
Panguitch KOA
Cannonville / Bryce Valley KOA
Vermont
Marsh – Billings – Rockefeller National Historical Park
Lake Bomoseen KOA Holiday
Quechee / Pine Valley KOA Holiday
Virginia
Appomattox Court House National historical Park
Lynchburg NW /  Blue Ridge Parkway KOA
Arlington House, The Robert E. Lee Memorial, Claude Moore Colonial Farm
Fredericksburg Va / Washington DC S. KOA Holiday
Assateugue Island National Seashore
Chincoteague Island KOA Resort
Booker T Washington National Monument
Natural Bridge / Lexington KOA Holiday
Lynchburg / Blue Ridge Parkway KOA
Wytheville KOA Holiday
Cape Henry Memorial Part of Colonial National Historical Park
Cedar Creek & Belle Grove National Historical Park
Colonial National Historical Park, George Washington Birthplace National Monument, Historic Jamestown, Maggie L Walker Historic Site, Petersburg National Battlefield
Richmond National Battlefield Park & Yorktown Battlefield
Williamsburg / Busch Gardens Area KOA
Richmond North / Kings Dominion KOA
Cumberland Gap National Historical Park
Fancy Gap / Blue Ridge Parkway KOA
George Washington Birthplace National Monument
Fredericksburg VA / Washington DC S. KOA Holiday
Richmond North / Kings Dominion KOA
Fredericksburg VA / Washington DC S. KOA Holiday
Williamsburg / Busch Gardens Area KOA
Fort Monroe National Monument
Virginia Beach KOA Holiday
Cape Charles / Chesapeake Bay KOA Resort
Williamsburg / Busch Gardens Area KOA
Fredericksburg, Shenandoah National Park & Spotsylvania National Military Park
Harrisonburg / Shenandoah Valley KOA Holiday
Luray KOA Holiday
Charlottesville KOA
Great Falls Park, Manassas National Battlefield Park, Wolf Trap National Park for the Performing Arts
Fredericksburg VA / Washington DC S. KOA Holiday
Harpers Ferry National Historical Park
Fredericksburg VA / Washington DC S KOA Holiday
Washington
Ebey's Landing National Historical Reserve
Olympic Peninsula / Port Angeles KOA
Fort Vancouver National Historic Site
Longview North / Mount St Helens KOA
Klondike Gold Rush – Seattle Unit National Park
Lake Chelan National Recreation Area
Winthrop / N. Cascades National Park KOA
Lake Roosevelt National Recreation Area
Newport / Little Diamond Lake KOA
Mount Rainier National Park, Olympic National Park & Wing Luke Museum
Seattle / Tacoma KOA
Longview North / Mount St Helens KOA
Bay Center / Willapa Bay KOA Journey
Nez Perce National Historical Park
Dayton / Pomeroy / Blue Mountains KOA
North Cascades National Park
Burlington / Anacortes KOA Holiday
San Juan Island National Historical Park
Olympic Peninsula / Port Angeles KOA
West Virginia
Chesapeake & Ohio Canal National Historical Park, Harpers Ferry National Historical Park
Harpers Ferry / Civil War Battlefields KOA
Wheeling National Heritage Area
Wisconsin
Apostle Islands National Lakeshore
Wyoming
Bighorn Canyon National Recreation Area
Cody KOA Holiday
Greybull KOA Holiday
Devils Tower National Monument
Devils Tower / Black Hills KOA
Fort Laramie National Historic Site
Fossil Butte National Monument
Rock Springs / Green River KOA Journey
Lyman KOA Journey
Bear Lake / Trail Side KOA Journey
Bear Lake / Marina Side KOA Holiday
Grand Teton National Park & John D Rockefeller Jr Memorial Parkway
Jackson Hole / Snake River KOA
Dubois / Wind River KOA Holiday
Yellowstone National Park
Cody KOA Holiday
Yellowstone Park / West Gate KOA
Yellowstone Park / Mountainside KOA Journey
Dubois / Wind River KOA Holiday
Greybull KOA Holiday
---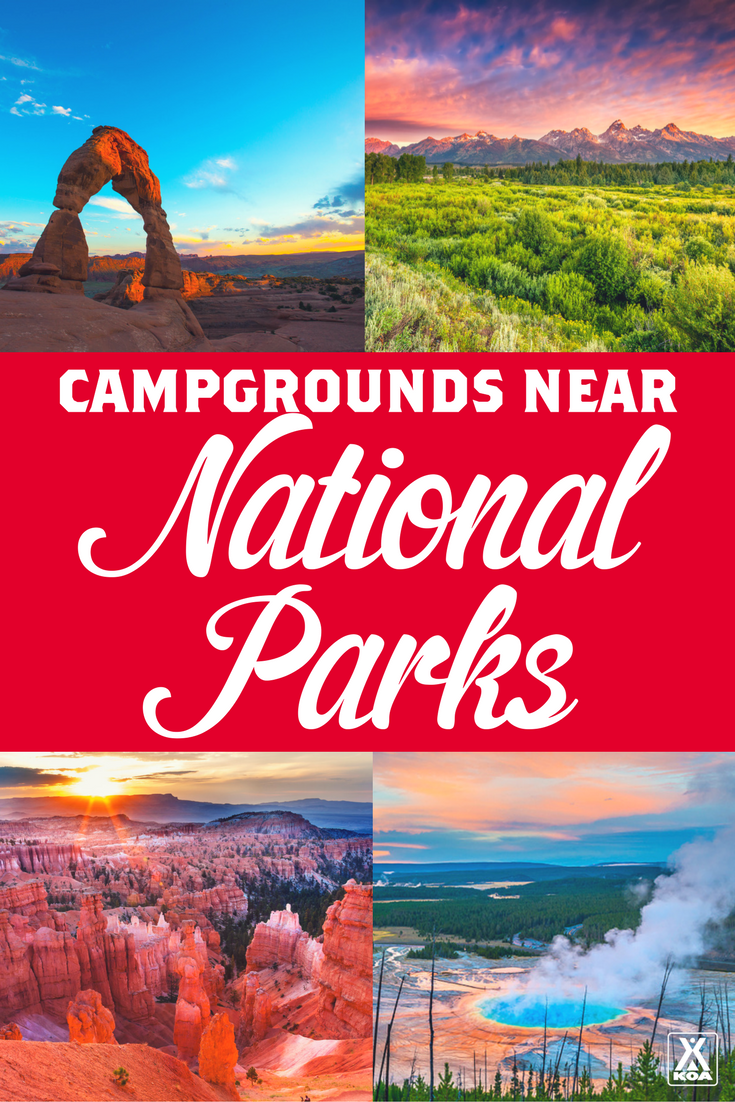 Save
Save
Save
Save
Save
Save
Save
Save
Save