Glamping tents, yurts, cabooses and more offer new ways to experience camping.
Camping out under the stars in your tent, or in the comfy bed of your RV are some of the best ways to camp. For many of us, RV or tent camping is likely a tradition that's been a part of our lives for years.
Though we obviously are big fans of the standard ways of camping — tent, RV, etc. — we also are big fans of shaking things up a bit. And, we are always down for new experiences.
This summer, join us in trying new things and swap out your tent or RV for one of KOA's unique accommodations.
You just may find yourself creating a new tradition!
---

Airstream & Vintage Trailers

The beauty of that shiny silver glimmering in the sunlight is impossible to miss. Seeing an Airstream pass by on the road may instantly bring a feeling of jealousy, and curiosity as to what staying in one of those gorgeous trailers is like.
Well, thanks to KOA, you can experience what a night or two in an Airstream is like at one of our participating campgrounds!
If you're staying at one of the following KOA campgrounds, you can experience the nostalgic wonder of an Airstream:
---

Caboose
Yes, you read that correctly: a caboose — the car that's attached to the end of a train. And yes, you can really sleep in one, and one that's more luxurious than what our favorite Boxcar Children slept in.
KOA has worked to successfully restore cabooses from some of the country's historic railway lines (including Atchison Topeka & Santa Fe, and Boston & Main) and make them an option for campers to enjoy at several KOA locations.
Kids will absolutely love the opportunity to sleep in a train, and parents will rest easy knowing this caboose is a fun and safe one.
Here are the KOA locations that offer the thrilling stay in a caboose:
---

Treehouses
Ever dreamed of sleeping up in the trees with unobstructed views? Then a treehouse is the perfect solution. These lodgings feature all the create comforts of cabin living with a fun twist.
Live your own version of Swiss Family Robinson and make memories worth talking about for years to come.
Here are the KOA locations that offer elevated treehouses:
---
Wagons
Relive a period of American history with a stay in a fully appointed Conestoga wagon. If you're a history buff, this is definietly the way to camp.
But these aren't the wagons of your ancestors! Each cozy wagon features comfy bunks under their unique canvas top. We're pretty sure you've never experienced a camping stay like this.
Find Conestoga wagons at the KOA campgrounds below:
---

Tepees, Yurts, and Wall Tents & More

When you think of camping in a tepee, a yurt, or a wall tent, you likely associate those accommodations with the idea of rustic camping.
However, when you stay in a tepee, yurt, or wall tent at one of the participating KOA locations, rustic camping is not what you'll get. Our tepees, yurts, and wall tents are really more like "glamping" locations rather than rustic camping, and come outfitted with electricity, super comfortable futons, and a fire pit!
Now that sounds like our idea of camping!
We offer these fun and luxurious accommodations at a number of our KOA sites. So if you're in the area, be sure to try out a tepee, yurt, or wall tent at the following:
Tepees
Yurts
Wall Tents
Other Unique Tents
Good 'ol camping is always a win in our hearts. Sometimes you just can't beat sleeping in an old-fashioned tent and listening to the crickets. However, it can be fun sometimes to change things up a bit and experience camping in a new way.
With the help of KOA and our unique camping accommodations, you can experience both your traditional, favorite way to camp, as well as some new adventures.
Plus, the growing popularity of KOA's unique camping accommodations has us working on expanding our unique accommodations offerings. You'll want to keep your eyes peeled for more unique camping experiences to come at your favorite KOA.
With cabooses, Airstreams, and tepees already filling up, you never know what we've got up our sleeves! Stay tuned for more unique accommodations that could be coming to a campground near you!
---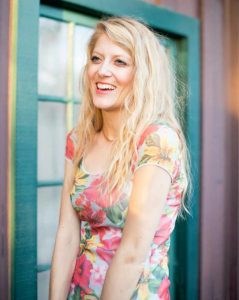 Leslie, a.k.a. Copy Girl, is a copywriter who gets butterflies from telling stories through words.
Her voice comes from a place filled with passion, dreams, and lots of sugar. "Cake over steak" is her go-to motto.
With over 10 years of experience in crafting words, and years of embarking on travels that have taken this Montana girl to some incredible places, Leslie love the adventures of both body and mind her writing takes her on.
Everywhere she goes, she takes this advice with her:
"Hold on to your divine blush, your innate rosy magic, or end up brown." – Tom Robbins, Jitterbug Perfume
To see what Leslie's up to in the writing world, visit her website here.
---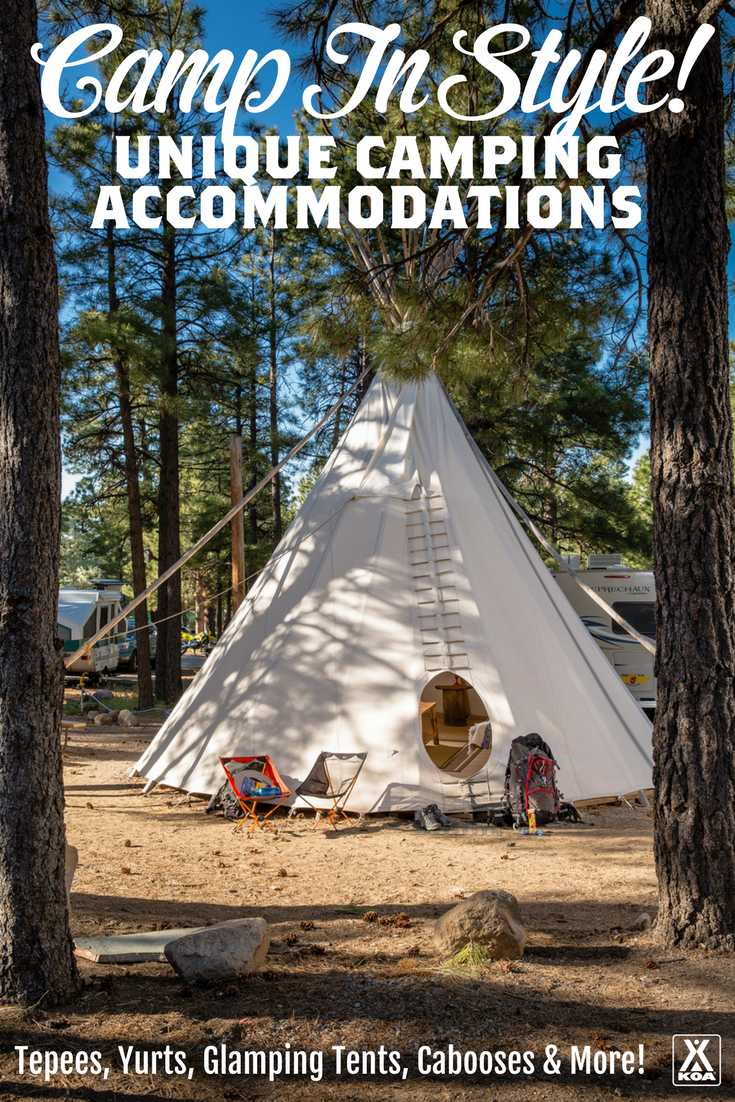 Save
Save
Save
Save
Save