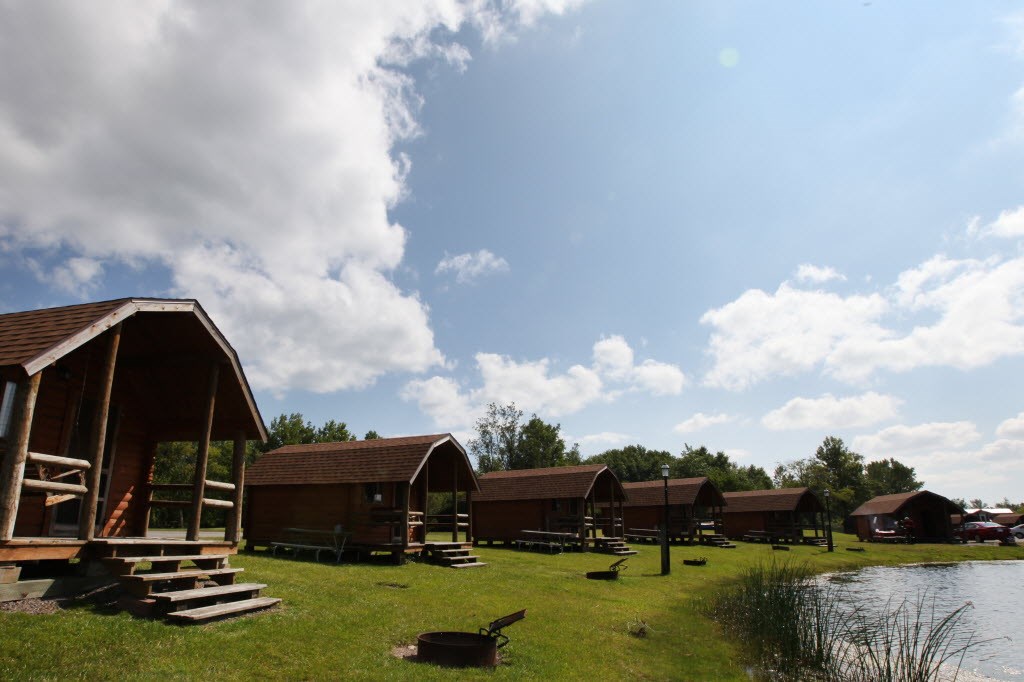 When many people think about the beautiful places in the United States, they often overlook the Midwest. Focus tends to lie along the coasts and the popular national parks out west. That can be both a good thing and a bad thing: It's awesome because that means less crowds for those of us who have been enlightened to the beauty contained within the Midwest. But the downside is that a lot of Midwestern camping opportunities deserve way more attention.
Check out these Midwest camping gems when planning your next camping trip. Who knows? You may just open yourself to an entire new world of camping.
Hocking Hills State Park, Ohio
Ohio usually brings to mind thoughts of sprawling farm fields and Lake Erie. However, there is much more to the state than simply corn and walleye. The southeastern portion of the state is actually filled with rugged terrain. Hocking Hills State Park is right in the middle of all the action. Waterfalls, rock outcroppings and shady gorges are all in ample supply here. Visit Hocking Hills State Park and stay at the Logan / Hocking Hills KOA.
Brown County State Park, Indiana
An ideal destination for horseback riding enthusiasts, Brown County State Park offers stunning vistas and plenty of recreation. If horses aren't your thing, consider a mountain bike ride on the plethora of trails or a simple walk and picnic in a shady spot. This park, located an hour south of Indianapolis, also has an aquatic center with a water slide.
Wilderness State Park, Michigan
Whether you prefer spending your days at the beach or exploring new hiking trails, Wilderness State Park is for you. It spreads over 10,000 acres and contains 26 miles of Lake Michigan shoreline. Don't forget a compass when venturing into the woods and keep an eye out for Mackinac Bridge in the distance on clear days. While visiting Wilderness State Park, stay at the Mackinaw City / Mackinac Island KOA or the St. Ignace / Mackinac Island KOA.
Apostle Islands National Lakeshore, Wisconsin
The islands that make up the Apostle Islands National Lakeshore are also known as the Jewels of Lake Superior. This area is the perfect place if you enjoy kayaking and exploring new places. The park contains 21 different islands and 12 miles along the coast on the mainland. Visitors are able to camp on 18 of the islands, so there will be plenty to keep you coming back year after year.
Use this Midwest camping guide simply as a start to your adventures with camping in the region. There are so many wonderful places to visit in the oft overlooked Midwest. Start checking some of them off your list this summer!
---
Writer. For Roadtrippers. For KOA. For sanity. Catcher of fish. Baseball fanatic. Proud to call Ohio home.
Brought to you by KOA and our partners at: