Check out some of the best summer events in the USA.
While sometimes it can be nice to plan a getaway during the off-season to avoid crowds, there is something quite magical about venturing to a city when you know you're in for a busy experience.
That busy experience we are talking about is a festival.
There's nothing quite like a festival. Whether it be food, music, book, or one of the many, many other types, when you head to a festival, you know you are in for a treat and an experience you're guaranteed to remember.
One of the most wonderful things about festivals is that they bring together people whose interests lay in the same niche as yours. With these like-minded people, you can bond over the thing you all love that brought you to this festival in the first place.
With all the festivals this summer across the United States there are to choose from, it was no easy feat to pick our top ones to share with you in this article.
However, with lots of research and careful decision-making, we bring to you our list of the 11 most awesome summer festivals you don't want to miss.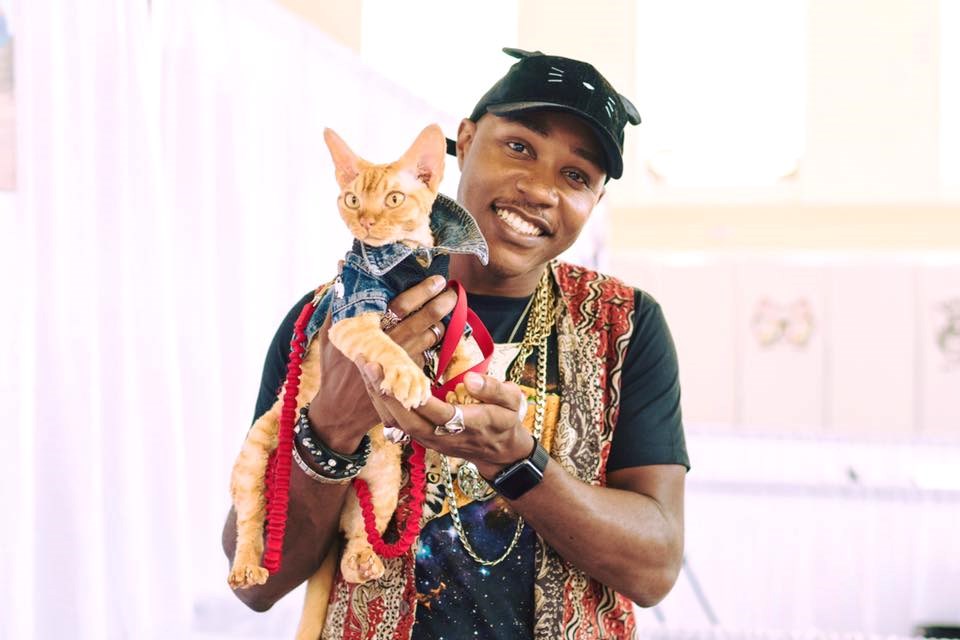 1. CatCon | Pasadena, CA
Yes, this festival is everything you've ever dreamed about cats. Just right outside of L.A., CatCon brings to you the ultimate cat lover's convention.
As one of the most unique festivals in the United States, CatCon offers festival-goers meet-and-greets, seminars to teach you all about cats, and everything you need to fulfill the convention's mission: "To spread joy and goodness to cats and the people who love them."
Speaking of loving cats, CatCon gives you the opportunity to have your love last more than just the festival's two days. The "adoption lounge" is a great way for you to get to know some of the cats a bit better and possibly take one home with you.
Who knows, you may end up taking home the next Grumpy Cat.
For more information: https://www.catconworldwide.com/
KOAs nearby:

2. Maine Lobster Festival | Rockland, Maine
The famous Maine Lobster Festival has been a Maine favorite for over seven decades. And after 70 years of festivals, you know you're in for far more than just lobster.
Though lobster is obviously the star of the show, the festival has expanded over the years to include much, much more.
From a massive parade, to live music, and other forms of entertainment, you'll have plenty to do while eating your way through all the lobster of the festival.
And you'll have a lot of lobster to make your way through. Boasting the world's greatest lobster cooker and over 20,000 pounds of lobster, we guarantee you've never seen so much lobster in one place at one time.
Be sure you also take some time to wander around the town of Rockland as well. This cute little New England town has a lot of charm that extends beyond its fabulous lobster.
For more information: http://www.mainelobsterfestival.com/
KOAs nearby:
Augusta / Gardiner KOA Journey

3. Denver Ukefest | Denver, CO
Some may think the ukulele has seen its glory days, but the people that have flocked to the Denver Ukefest to show that this instrument is as important and as popular as ever.
Three days of performances from famous uke performers including Taimane, two-time Grammy Award winners Cathy Fink and Marcy Marxer, and Christopher Davis-Shannon is sure to convince anyone and everyone that this the uke has some serious staying power.
In addition to live performances, be sure to bring along your own ukulele so that you can participate in some serious jam sessions as well as some workshops to up your ukulele game.
Whether you're an aspiring ukulele player, or a seasoned professional, you'll have a blast at this festival either learning or honing your playing skills.
And if you're not interested in playing this tiny guitar yourself, no problem! Just come and enjoy the music.
For more information: https://swallowhillmusic.org/denver-ukefest/
KOAs nearby:
Denver East / Strasburg KOA Holiday
Denver West / Central City KOA Holiday

4. Telluride Film Festival | Telluride, Colorado
You may or may not have heard of this film festival, but Telluride Film Festival is quickly joining the ranks of top film festivals in the country.
With past first screenings including "Juno" and "Stranger Than Paradise," this festival offers up some top-notch films.
The best part? The program is a complete secret until your arrival at the venue. The Telluride Film Festival prefers to keep things top-secret to ensure festival-goers have the best possible experience.
Speaking of great experiences, you'll also love touring the idyllic mountain town of Telluride while here for the festival.
As a top destination for lovers of the outdoors, Telluride has much to offer travelers. From wonderful food, to great beer, and much more, there's a lot of fun to be had beyond the festival.
For more information: http://telluridefilmfestival.org/
KOAs nearby:
Montrose / Black Canyon Nat'l Park KOA Journey

5. Bottlerock Napa Valley | Napa Valley, California
If you like the idea of a music festival, but don't have it in you to do something like Coachella, then Bottlerock Napa Valley is the perfect festival for you.
Enjoy fabulous performances from this year's headliners and smaller bands across genres.
While the music at Bottlerock is certainly worth grabbing a weekend pass for, we would be lying if we didn't say that the food and the wine is really where it's at. This festival is not your typical festival filled with watered-down beer and stadium hot dogs. This is just as much a culinary and wine event as it is a music event. Enjoy wine from local wineries, beer from local brewers, and photo worthy food (if you can wait long enough to get a shot).
For more information: http://www.bottlerocknapavalley.com/
KOAs nearby:
San Francisco North / Petaluma KOA

6. Taste of Chicago | Chicago, Illinois
Chicago is widely known as one of the top foodie destinations. So what could possibly be more fitting for the city than to host a festival that is all about food?
Taste of Chicago is back for another year of bringing the city's most delicious food to the mouths of festival-goers. And this festival is no small event — it is one of the biggest and one of the best food festivals in the entire world.
Thousands of people come from all over to enjoy eats from top restaurants such as Connie's Pizza, Rojo Gusano, among many others.
And the location makes this festival even more enjoyable. Set in the beautiful lakefront Grant Park with live music, art, and activities to boot, the whole family will have a blast eating their way through Chicago.
For more information: https://www.cityofchicago.org/city/en/depts/dca/supp_info/taste_of_chicago.html/
KOAs nearby:

7. Elkhart Jazz Festival | Elkhart, Indiana
Though the town of Elkhart in Illinois is small, it packs a lot of punch every June when the Elkhart Jazz Festival comes to town.
Known as the City with a Heart, Elkhart's warm and welcoming spirit brings jazz lovers from all over to listen to the talent of some of the country's top jazz musicians.
With past performances including Bria Skonberg Quintet, The Rad Tads, and many more, you are definitely in for a treat.
While you're here, be sure to spend a bit of time in Elkhart and check out the Midwest Museum of American Art to see a real life Norman Rockwell.
For more information: http://elkhartjazzfestival.com/
KOAs nearby:
Elkhart Co. / Middlebury KOA Holiday
Angola / Hogback Lake KOA Holiday

8. Texas SandFest | Port Aransas, Texas
"Rain or shine," the ultimate sand festival in Port Aransas is happening.
Make your way to the Texas SandFest to try your hand at sculpting an award-winning piece of art.
As the largest Native-Sand Sand Sculpture Competition in the entire United States, you've got to have some pretty great skills in order to take home first prize here.
If your skills don't lie in the art of sand sculpting, don't worry — you'll love seeing the art come to life with the tens of thousands of other visitors who make their way to this festival every year.
Beyond the sand, you'll also enjoy food, live music, and some fabulous activities for the kids as well as jewelry, arts and crafts, and much, much more.
For more information: https://www.texassandfest.org/
KOAs nearby:

9. Minnesota Renaissance Festival | Shakopee, Minnesota
With five decades of history, Minnesota Renaissance Festival has mastered the art of renaissance festivals, known to festival-goers as "ren fests."
With a different theme every weekend, there is no experiencing the same thing twice here. Whether you opt to go all-in and dress in costume or not for the festival, you'll love eyeing everyone else's garb that surely misses no details.
If you start to feel FOMO without a costume, worry not — there are plenty of artisans on-site at the festival who can outfit you with the perfect renaissance costume. Enjoy a variety of shows and experiences ranging from feasts to jousting, plays to rides, and much more that you'll be racing around to try.
This renaissance festival is known among the die-hards as one of the best, so prepare yourself for a truly authentic and memorable experience.
For more information: http://www.renaissancefest.com/
KOAs nearby:
Minneapolis Southwest KOA Holiday
Minneapolis Northwest KOA Journey

10. Artscape | Baltimore, Maryland
Boasting the title of the largest free arts festival in the United States, Artscape is every artist and art lover's dream.
Bringing together visual and performing artists that include fashion designers, musicians, craftspeople and many more, this festival is something your whole family will love and appreciate.
This festival welcomes every year over 350,000 attendees who come to see the incredible works of over 150 artists.
In between your art appreciation, you can enjoy live concerts, events and family entertainment, as well as local food and beer.
The best part? It's totally free. So come and have some fun and get inspired by the incredible works of others.
For more information: http://www.artscape.org/
KOAs nearby:
Washington, D.C. / Capitol KOA Holiday
Obviously, there are far more than 11 fabulous summer festivals worth checking out, but we had to stop the list somewhere.
It's clear to see that there are plenty of adventures for you to have this summer, so get your calendar out and start booking some trips.
We've already found the KOAs nearby — the rest is up to you!
---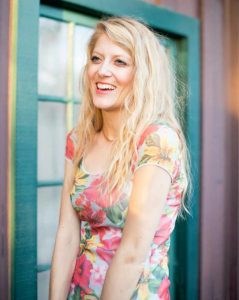 Leslie, a.k.a. Copy Girl, is a copywriter who gets butterflies from telling stories through words.
Her voice comes from a place filled with passion, dreams, and lots of sugar. "Cake over steak" is her go-to motto.
With over 10 years of experience in crafting words, and years of embarking on travels that have taken this Montana girl to some incredible places, Leslie love the adventures of both body and mind her writing takes her on.
Everywhere she goes, she takes this advice with her:
"Hold on to your divine blush, your innate rosy magic, or end up brown." – Tom Robbins, Jitterbug Perfume
To see what Leslie's up to in the writing world, visit her website here.
---