From rolling prairies to the scenic Ozarks, Oklahoma, Arkansas and Missouri offer history, entertainment and adventure for Midwestern travelers.
Okay, so you want to explore Oklahoma and Arkansas? The region offers experiences and attractions both scenic and historic. You can start your A-OK Tour in OKC. After spending a night at Oklahoma City East KOA, explore the restaurants and attractions in the city's bustling Bricktown neighborhood. In season, catch a minor league baseball game at Chickasaw Bricktown Ballpark (located on Mickey Mantle Drive). Or you can opt for a much more somber note. The Oklahoma City National Memorial is a haunting remembrance of the 1995 bombing of the Alfred P. Murrah Federal Building. The memorial grounds include a reflection pool alongside a Field of Empty Chairs, each representing one of the 168 lives lost. The National Memorial Museum itself is tasteful and comprehensive, covering everything from the history of U.S. terrorism to the heroism of rescuers.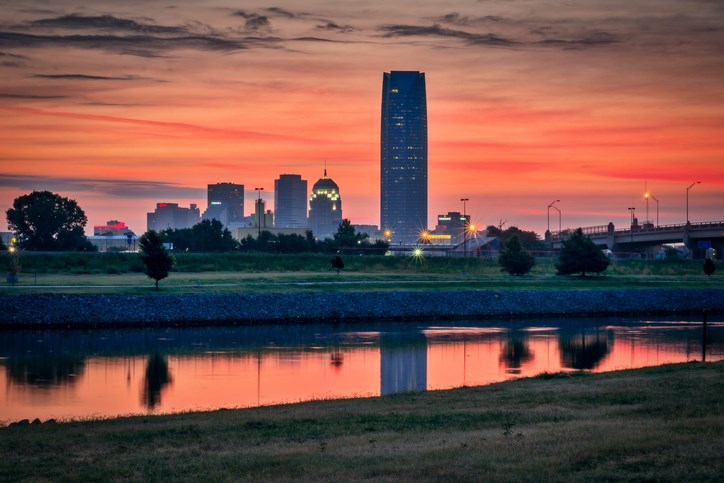 Much of Oklahoma is in a transition zone between the western prairie and the eastern deciduous forests. Ninety miles south of OKC, Chickasaw National Recreation Area features flora and fauna from both environments, along with opportunities to hike, bike, swim and fish. Only about 70 miles further southwest, you can spend the night at Durant / Choctaw Casino KOA.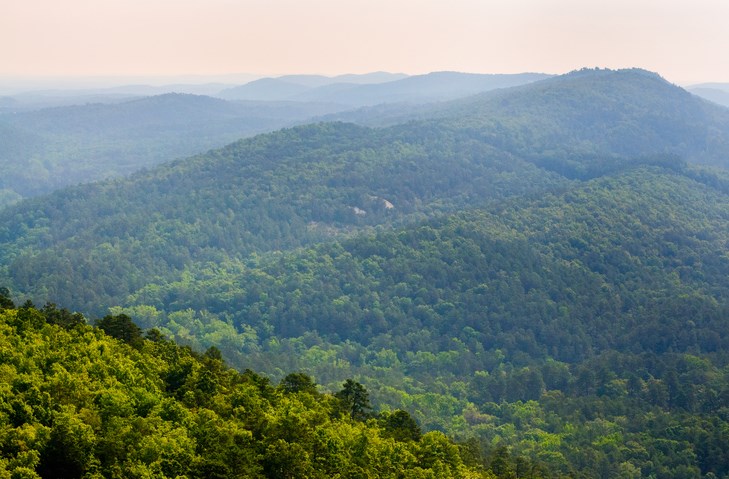 Cross into Arkansas, and continue all the way to Hot Springs National Park KOA in the foothills of the Ouachita Mountains. Just minutes away and encompassing part of the city of Hot Springs, the park itself is unlike any other. Way back in 1832, before the concept of a national park existed, it was preserved for future recreation. This historic destination is all about the waters—the hot springs that have been used as therapeutic baths for more than two centuries and thus nicknamed "The American Spa." The entire Bathhouse Row is a National Historic Landmark.
A vastly different kind of history is preserved about an hour east in Little Rock, where, in 1957, nine brave African-American students became the most prominent example of the desegregation of U.S. public schools. Little Rock Central High School National Historic Site celebrates their role in the civil rights movement. After a stop at Little Rock North / Jct. I-40 KOA Journey, make your way north a couple of hours to northern Arkansas and the Buffalo River, the first U.S. waterway designated as a national river. One of the few remaining undammed rivers in the continental U.S., it flows freely for 135 miles through picturesque bluffs.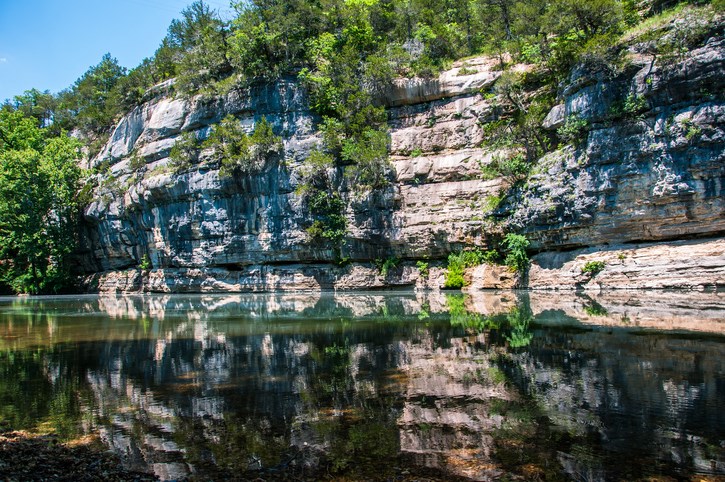 Now head into the Ozarks. About three hours north of the river is Branson, Missouri. Want to ride a Segway on a racetrack? Tour a half-scale replica of the Titanic? See the world's largest banjo? Have your pick of variety shows, folk singing groups, acrobats, illusionists, celebrity impersonators and country comedians? That's Branson.
Branson KOA Holiday is less than a half-mile from the Branson Strip and only an hour south of Springfield / Route 66 KOA Holiday, which is a fine basecamp from which to visit Fantastic Caverns. What's fantastic? Well, you can drive through it. Board a tram and enjoy a 55-minute narrated excursion past assorted stalactites, stalagmites and columns. And you'll learn this: During the 1920s, the cave was actually home to a speakeasy.
OWNER'S TIP: "If you're traveling through Hot Springs with your kids, the Mid America Science Museum is a great way to add education to the vacation. You can watch films about subjects ranging from dinosaurs to outer space, try self-guided scavenger hunts, cross a 40-foot-high outdoor skywalk, and explore everything from sand pendulums to optical illusions to tornado machines." – Lynn Barrett, Hot Springs National Park KOA
ALONG THE WAY… Don't miss the Clinton Presidential Center in Little Rock. Amid an onslaught of information (year by year, issue by issue) regarding the eight years of Bill Clinton's presidency, along with a replica Oval Office, you'll enjoy some kicks and giggles. Like a display featuring various state gifts. And the sunglasses he wore on the Arsenio Hall show. And a collection of letters received from famous fans—from Mr. Rogers to Elton John to the Dalai Lama.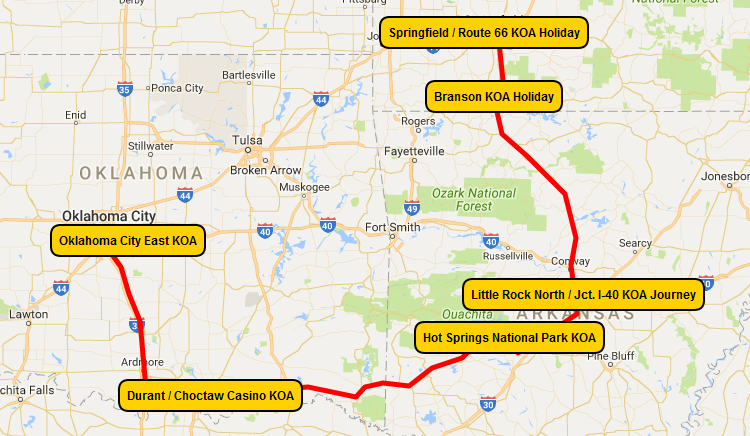 Click to Enlarge Map
EDITOR'S NOTE: 2016 was the 100th Anniversary of the National Parks Service, the agency that oversees more than 400 National Parks, Monuments and Seashores across the U.S. This story was part of a special series featuring great trips you can take to some of America's wonders.

Inspired? If you are headed toward any of our National Parks or Monuments, check out this list of KOA campgrounds near National Parks and Monuments.
Don't forget! If you're ready to plan that dream trip you can save big on stays at all your favorite KOA campgrounds with Value Card Rewards. You'll earn reward points, enjoy members' only offers – including our new Value Card Reward Savings which could save you big with over 500,000 coupon offers – and save 10% off any site at any KOA.
---
ABOUT THE AUTHOR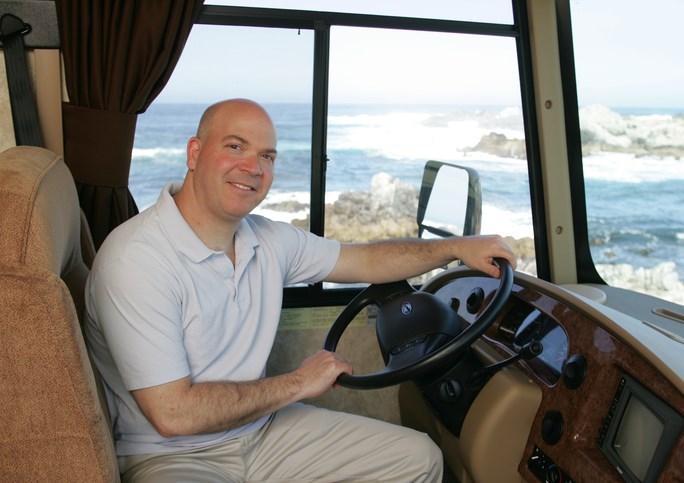 Author Brad Herzog (BradHerzog.com) has written more than 30 books, including three acclaimed memoirs in which he examines big-picture concepts while passing through some of the tiniest dots on the U.S. map. The American Book Review has described his travelogue trilogy as "the new classics of American travel writing." Herzog lives on California's Monterey Peninsula with his wife Amy and their two sons.
Save