Big cities are great and all, but sometimes it's the smaller towns that offer the most exciting—and comparatively relaxing—getaways. What these places lack in crowds, traffic, and skyscrapers they more then make up for with quaint charm, idyllic main streets, and boutique businesses, from restaurants to museums. Across the U.S. and Canada, these road trip-worthy places abound. From a saloon-filled Kansas town to an "unforgettable" oasis in Saskatchewan, these are 9 charming small towns you need to visit this year.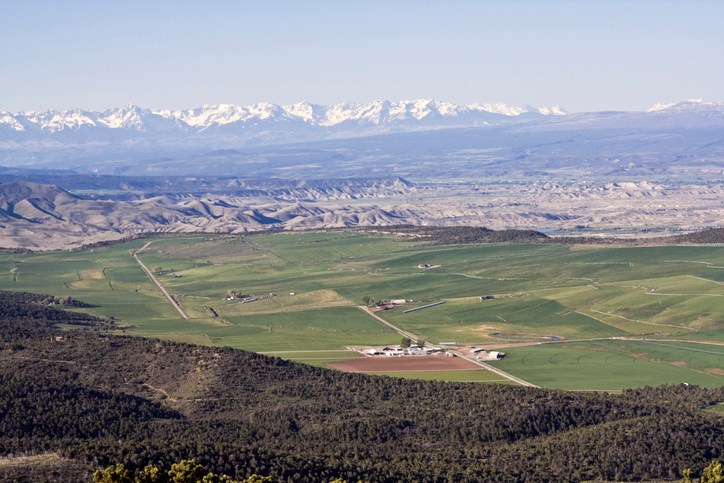 Montrose, Colorado
The gateway to Black Canyon of the Gunnison National Park in western Colorado, this mountainous hamlet has a lot to offer all its own. Driving into town on Highway 50, one might make the mistake that Montrose is sleepier than it actually is, but the town is filled with entertaining options, from a legit alleyway speakeasy bar to a vintage bowling alley. The former is called Phelanies, and it's the kind of high-quality cocktail bar you'd expect to find in a much larger metropolis, complete with table side mixology, charcuterie boards, and an alluring ambience with cozy nooks and candle light. As destination-worthy as this bar is in and of itself, Montrose also has other highlights, like the 5,000-sq.-ft. Montrose Rec Center, equipped with energizing offerings like a lap pool, lazy river, playground, jog track, and a two-story slide. Elsewhere, you can go golfing, swimming, restaurant-hopping, or even just strolling through scenic downtown, renowned for its public art sculptures.
Nearby KOAs:
Montrose / Black Canyon Nat'l Park KOA Journey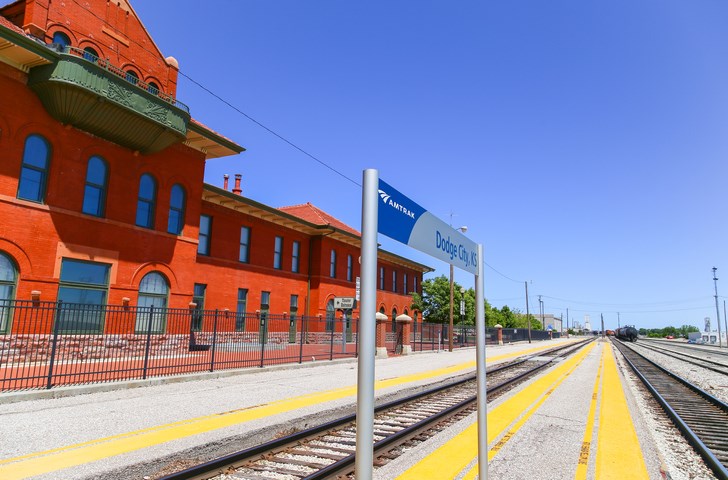 Dodge City, Kansas
Don't let the name fool you. Dodge City, located in southwest Kansas, is a far cry from anything urban. Rather, this wholly unique town bustles with its own variety of history and lore, largely of the Old West persuasion. Remember that phrase, "get out of Dodge"? That's about Dodge City, thanks to its notorious past as a wild west frontier town. It all started in the late-1800s, when the town was on the rise thanks to cattle trade, and along with the influx of visitors and residents came saloons, brothels, and gambling dens. Dodge City also developed an infamous reputation as having more gunfighters than anywhere else in the country. Much sleepier and more subdued today, visitors can still explore the wild past of this uniquely American city by visiting the Boot Hill Museum (complete with gunfight re-enactments), the Gunfighters Wax Museum, and Boot Hill Distillery for cocktails made with spirits like gin, bourbon, and white whiskey.
Nearby KOAs:
Dodge City KOA
Nashville, Indiana
Not to be confused with that other Nashville, this southern Indiana town is destination-worthy all its own. First of all, the tiny town has that quintessentially American vibe, with charming main streets, colorful boutiques, family-friendly eateries, fudge shops, and maple syrup everywhere—the National Maple Syrup Festival takes place in a nearby town, and this is definitely a maple-loving area. Nashville is especially known for its surprisingly prolific arts scene. It's the heart of the Brown County Art Colony, which has existed for more than a century, and includes numerous galleries and public art pieces.
Nearby KOAs:
Brown County / Nashville KOA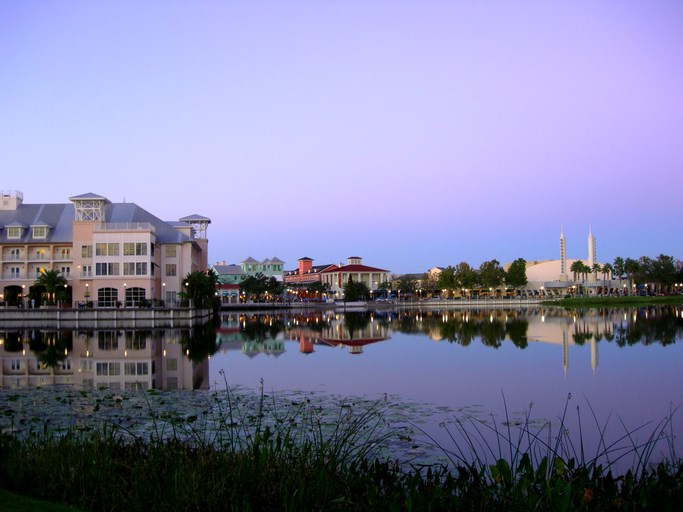 Celebration, Florida
With a name like Celebration, you already know you'll love this sunny little town on the outer fringes of Walt Disney World. Even though it's in the midst of one of the world's biggest tourism meccas, Celebration still feels calm and relaxed, thanks to the fact that it's tucked away from the highways and major thoroughfares that surround the theme parks. It's the type of planned community that feels twee and perfect in all the right ways: buildings sport pastel motifs, the parks are pristine, the farmers market is a full-blown scene, and local diners and restaurants are as wholesome as they are delicious. There's something for everyone, too, from spicy noodles at Thai Thani and calzones at Upper Crust Pizza to chowder and beer at Celebration Town Tavern. There's even a sweets shop dedicated to edible cookie dough, served by the scoop like ice cream.
Nearby KOAs:
Orlando / Kissimmee KOA Holiday
Orlando Southwest KOA Holiday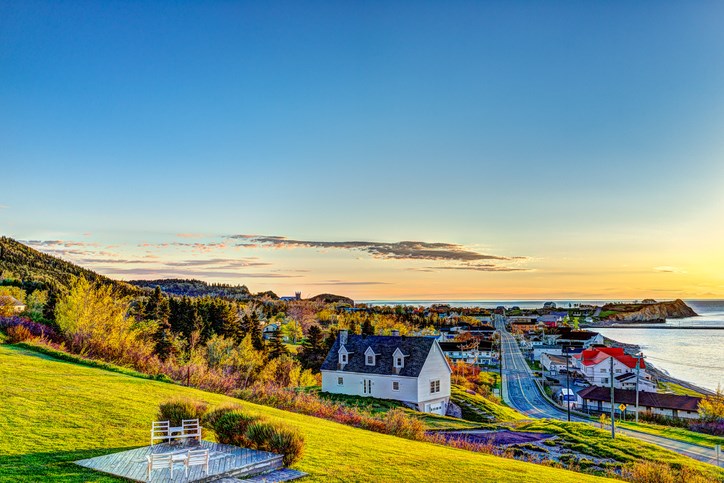 Gaspe, Quebec
Canadian destinations like Banff National Park, Montreal, and Toronto get lots of attention, but the Gaspé Peninsula in northern Quebec is a real hidden gem. Otherwise known as Gaspésie, this small city is rich with wonders all its own, both of the outdoor and indoor varieties. A good starting point is the Birthplace of Canada monument, consisting of a giant cross structure and a reconstruction of a bygone village that looks the way Gaspé originally did, when French explorer Jacques Cartier made landfall in 1534. From here, visit the Gaspesie Museum to learn more about the town's nautical roots, then get a taste of it for yourself by sampling seafood-studded poutine at TÉTÛ Taverne Gaspésienne, lobster club sandwiches at Baleinier, and cod bouillabaisse at Brise Brise. The town sports plenty of outdoor recreation too, thanks to nearby Forillon National Park, home to craggy seashores, waterfall hikes, lush forests, and summertime swimming at Penouille.
Nearby KOAs:
Bas Saint-Laurent KOA Resort
West Yellowstone, Montana
Even though West Yellowstone has barely 1,000 residents, this tiny town is a tourism magnet, and rightfully so. Not only is it the western gateway to Yellowstone National Park, but this Montana town is chock full of charm—much more so than most tourist-filled towns. That's thanks to the friendly, welcoming community and its abundance of quality restaurants, saloons, shops, and cafes. There's even an IMAX theater, featuring both mainstream releases and a film about Yellowstone. For some of the best food in the Yellowstone area, head to Firehole Bar-B-Que or Bullwinkle's, a saloon and restaurant with warm service and Wyoming-style comfort foods like bison meatloaf, elk ravioli, and huckleberry chicken salads.
Nearby KOAs:
Yellowstone Park / West Gate KOA
Yellowstone Park / Mountainside KOA Journey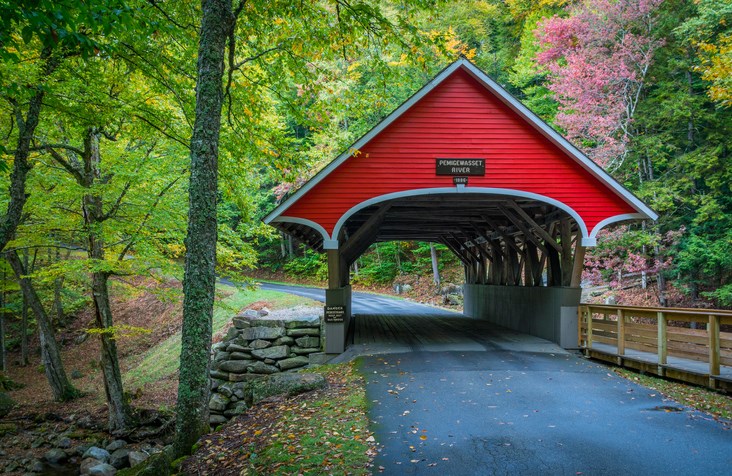 North Conway, New Hampshire
Tucked in the majestic White Mountains of northern New Hampshire, North Conway is a crowd-pleasing getaway for all sorts of outdoors activities throughout the year. In spring and summer, the town offers endless hiking trails, along with water activities on its ample lakes and rivers. In the fall, the region sees a tourism boom as visitors come from all over the world to marvel at the foliage. And during winter, visitors can go skiing, snowboarding, and snow tubing at Cranmore Mountain.
Nearby KOAs:
Chocorua KOA Holiday
Forget, Saskatchewan
In spite of its name, there's nothing forgettable about Forget, located in southeastern Saskatchewan. Although the town is small and sleepy, without many of the amenities that cities offer, it's all a part of the undeniable charm of a community dedicated to preserving its quiet solitude and its connection to nature. The main draw here, beyond outdoor activities like hiking, is Forget's arts scene. At the center of it is the Ananda Arthouse, located in the historic old rectory building, and now home to a 40-seat performance theater and rotating exhibitions. The Happy Nun Cafe is another hub, offering hearty cuisine (think pasta and baby back ribs) and cocktails along with live music.
Nearby KOAs:
Minot / Swenson RV KOA Journey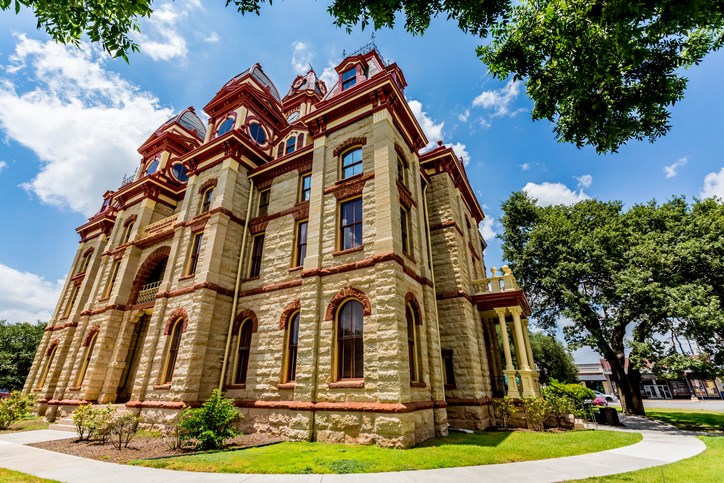 Luling and Lockhart, Texas
For barbecue-lovers, it doesn't get any more iconic than Texas Hill Country, and of the several towns and cities that comprise the region, none are as essential as Luling and Lockhart. Both are small but mighty, with enough meat-slinging restaurants to lend a smoky fragrance to the air. In Luling, it's all about City Market, a no-frills haunt with an abbreviated menu of brisket, ribs, turkey, and beef links, all served in hulking portions on butcher paper. Designed like a casual cafeteria, the old-school joint is an institution for locals and visitors alike. Right outside the restaurant, the town center of Luling comes alive in June for its annual Watermelon Thump festival celebrating all things watermelon, complete with rides, live music, and even a watermelon seed-spitting competition. Just 15 miles north of Luling is Lockhart, nicknamed the "Barbecue Capital of Texas," thanks to timeworn destinations like Smitty's Market, Black's Barbecue, and the wildly popular Kreuz Market. Queue up to get your hands on burly portions of pit ham, spare ribs, and smoked sausage, all cooked over scorching-hot brick pits.
Nearby KOAs:
Bastrop / SE Austin / Colorado River KOA  Holiday
Austin East KOA Holiday
---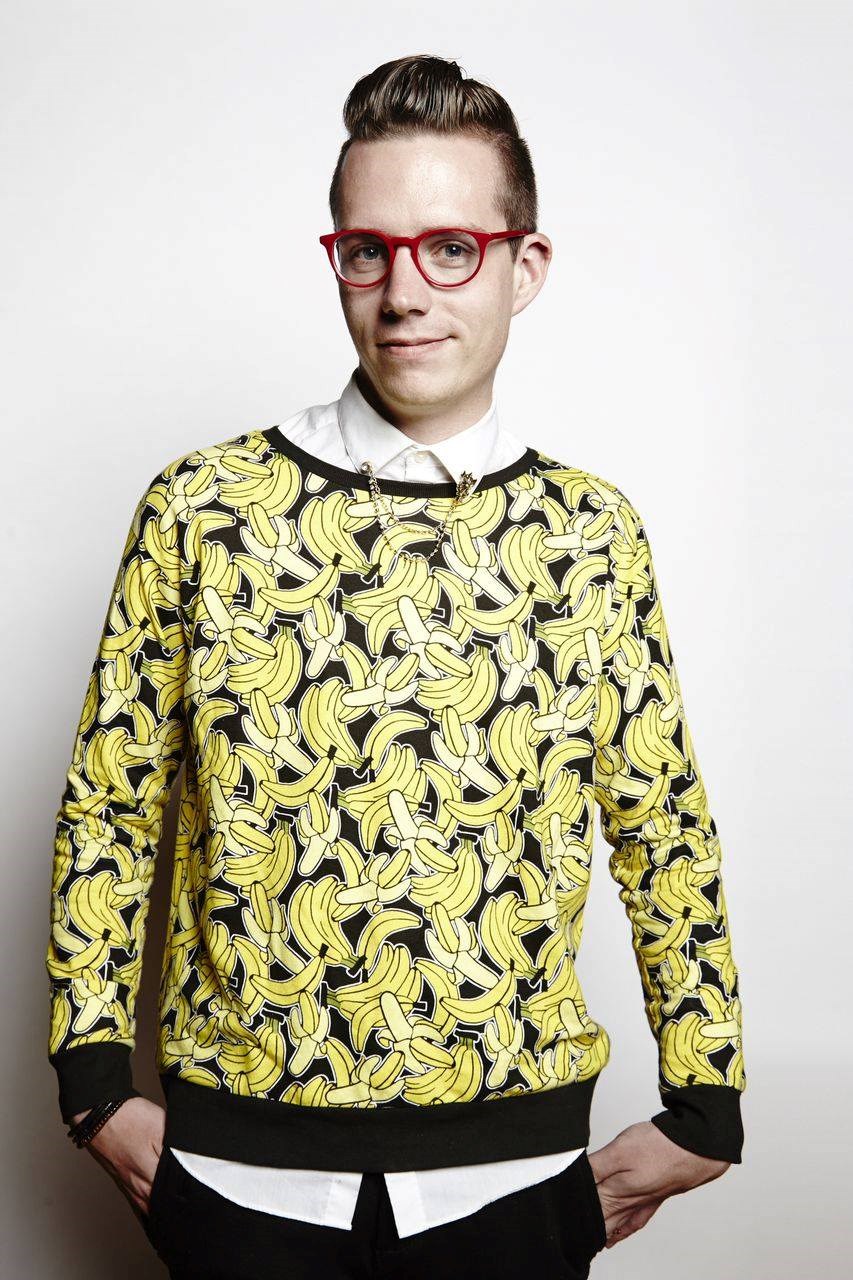 Born and raised in New Hampshire, Matt Kirouac grew up with a love for camping and the outdoors. Though he's lived in Chicago since 2006, he's always on the lookout for new adventures. He writes about travel and food for outlets like TripExpert, Money Inc, Upventur, DiningOut, Food Fanatics magazine, Plate Magazine and Zagat, and he currently serves as Chicago editor for What Should We Do?! He's the author of The Hunt Guides: Chicago (2016) and Unique Eats & Eateries of Chicago (2017).
---