Go chasing waterfalls with these awesome hikes.
Contrary to what a certain R&B trio may have sung, chasing waterfalls is always a good idea. No matter the size and scope, these show-stoppers are a surefire way to liven up any hike and provide a primo photo op. From woodsy retreats in Arkansas to surprising finds in the desert, these are some of the best locales for waterfall-spotting in the U.S., plus where you can camp nearby.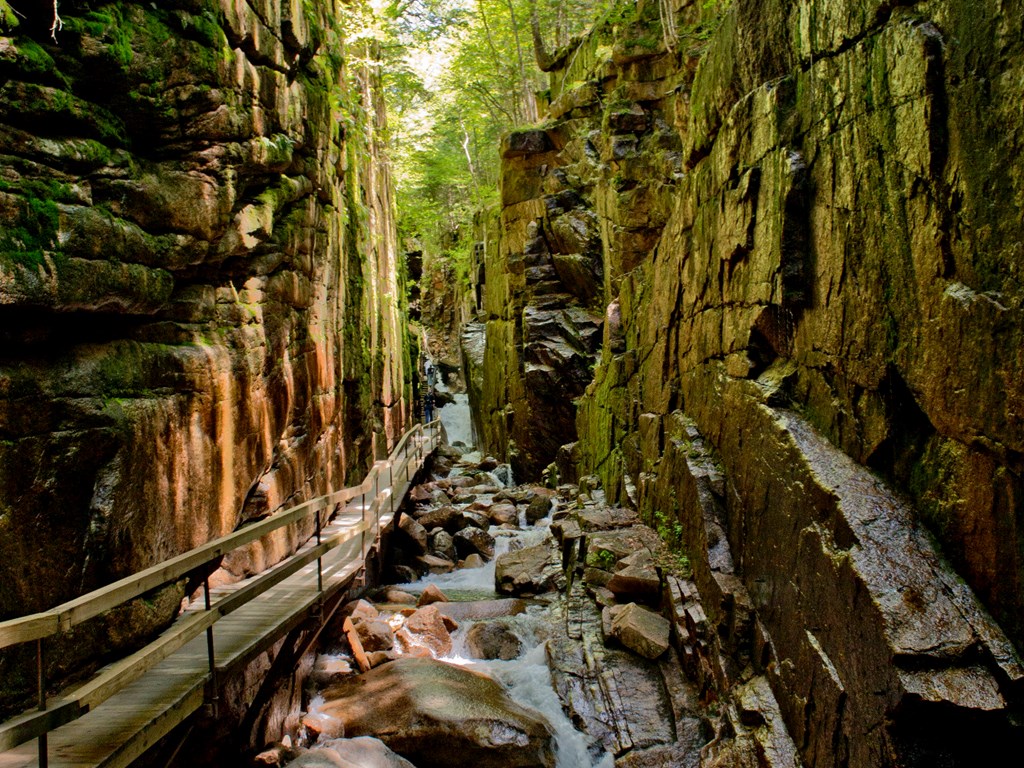 Flume Gorge, New Hampshire
Pardon the pun, but Franconia, New Hampshire, puts the "gorge" in "gorgeous." The mighty Flume Gorge, carved into the base of Mount Liberty, inspires awe with its soaring granite walls and cascading waterfalls. Along the main look trail here, you'll find one stunning waterway after another, from the natural waterslide that is Table Rock to 45-foot Avalanche Falls. The pools at the bases of the waterfalls here are quite deep, too, in case you've got your bathing suit handy and want to cool off from the hike.
Nearby KOA: Located just five miles from Franconia Notch State Park, the Littleton / Franconia KOA is a great entry point to New Hampshire's striking White Mountains. Easily accessible to nearby hikes like Flume Gorge and the scenic Kancamangus Highway, the campground is on the shores of the Ammonoosuc River (great for fishing!) and has a heated pool.
Ouachita National Forest, Arkansas
It should come as no surprise that the Natural State is teeming with waterfalls. Especially in the spring, after winter thaw and seasonal rainfall, Arkansas' rivers and streams are at their most photogenic. A prime example is Little Missouri Falls in Ouachita National Forest. An easy dive from Hot Springs, located in the town of Glenwood, the falls are accessed via a series of gravel roads and a moderate hike. Your efforts will be rewarded with a wide array of small waterfalls splashing into beautiful boulder-lined pools. If the weather is warm enough, this is a great place to take a dip and float around among the gentle falls.
Nearby KOA: Rest your head at the Hot Springs National Park KOA in the foothills of the Ouachita Mountains. The campground provides lodging options ranging from RV sites and tents to cabins equipped with hammocks.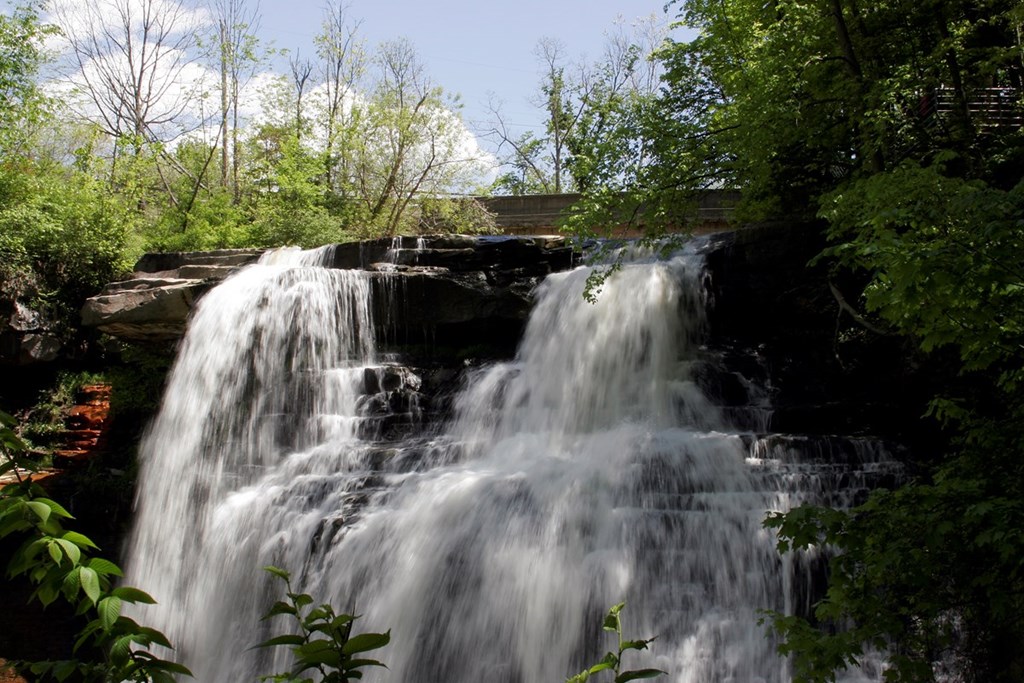 Cuyahoga Valley National Park, Ohio
When most people envision national parks, images of mountains, skyscraper-sized trees and canyons come to mind. Ohio's national park is a far cry from the western norm, though. Here, a stone's throw from Cleveland and Akron, you'll find lush woodlands, serene meadows and majestic waterfalls aplenty. Of all the national parks, few are as synonymous with waterfalls as Cuyahoga Valley, where more than 70 waterfalls make this quite the unexpected water world. The most famous is Brandywine Falls, a 60-footer in the Brandywine Gorge. The falls are best viewed at the apex of a 1.25-mile hike, or from the nearby Inn at Brandywine Falls. This wide waterfall, capped with a hard rock layer of sandstone, gets the appearance of thick rainwater thanks to layers of shale that the water rolls over on its way to the base. Blue Hen is another popular waterfall, accessible via a trailhead on Boston Mills Road. Again, unique rock formations make for an unusual waterfall pattern, in this case a trio of thin ribbons splashing down into the pool below. Continue about one mile downstream from Blue Hen to find the 20-foot Buttermilk Falls.
Nearby KOA: Located just outside of Cleveland and Cuyahoga Valley National Park is Streetsboro / Cleveland SE KOA, marked by an 18th-century building that doubles as the campground store. Harkening to the same Canal Era history as the park itself, the campground serves old-timey fudge at the general store, while recreation opportunities include a swimming pool, ladder golf and fishing.
Starved Rock State Park, Illinois
Illinois' most visited state park is popular for good reason, and Starved Rock's abundance of canyons and waterfalls play a big role in that. Of the numerous canyon trails at this lush, tree-filled paradise, a vast majority of them contain photo-ready waterfalls. Among the best waterfalls hikes are through St. Louis canyon, Wildcat canyon, Tonty canyon and Ottawa canyon, especially in the spring, when fresh snow melt results in roaring white water. The St. Louis canyon, for instance, is an easy 1.5-mile hike from the visitor center, culminating in a tall, thin stream of water pouring over from the canyon roof. Pro tip: visit in the winter to avoid the crowds and witness rarely seen frozen waterfalls, which are quite a spectacle to behold.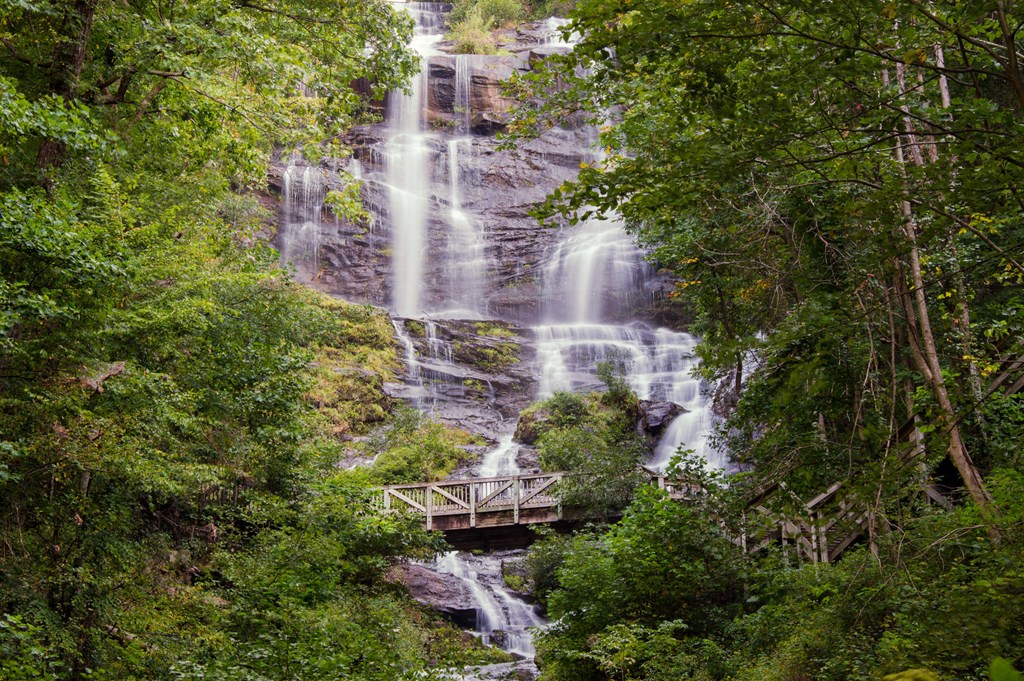 Amicalola Falls State Park, Georgia
Home to Georgia's tallest waterfall and one of the most popular hiking destinations in the state, this lustrous woodland wonderland in the Chattahoochee National Forest is well worth the visit. A 2-mile trail in the park leads to the namesake falls, which consist of a long, winding stream of cascading water down a steep bluff. Falling an impressive 720 feet down into the forest, this is the tallest waterfall east of the Mississippi River. A wooded boardwalk takes hikers up close to all the action, providing some pretty incredible views and photo opportunities.
Nearby KOA: Conveniently, the Cartersville / Cassville KOA Journey  is close to both Atlanta and Amicalola Falls State Park, making it an easy go-to for day trips both urban and rural. This peaceful campground has a pavilion and a pool, and two pet walk areas for those traveling with dogs.
Multnomah Falls, Oregon
With more than two million annuals visitors, Oregon's iconic Multnomah Falls is the most popular outdoor site in the state. One look at this soaring marvel and you'll understand the hype. Located in the endlessly breathtaking Columbia River Gorge, the falls descend 620 feet in front of a concrete bridge. You can either stop here and drink in the view straight ahead, or continue up a 1.2-mile trail to the top of the falls. No matter how far you go, though, there's not a bad vantage point to be had here.
Nearby KOA: Nestled in the Columbia River Gorge National Scenic Area, it doesn't get much prettier than the Cascade Locks / Portland East KOA Holiday. Whether you've got an RV, a tent or a desire to luxuriate in a Deluxe Cabin, this place has it all. There's also a dog park, pool, hot tub, snack bar and bike rentals.
Death Valley National Park, California
The hottest and driest place on Earth may not seem like the most obvious place to find a waterfall. After all, Death Valley is the place where in 1929, not a single drop of rain fell, and subsequent years have not been much different. But somehow, miraculously, there's a year round waterfall here that seems to defy its arid environment. Darwin Falls is a spring-fed oasis in the park's Panamint Springs area. Unlike anything else in the desert park, these falls are located in a forested gorge where the soundtrack of chirping birds and shade from willows provide soothing respite from the sun. There's no designated trail, but the falls are easily accessed via a one-mile trek along the stream, just west of Panamint Springs.
Nearby KOA: For a park as enormous and all-encompassing as Death Valley, the largest national park in the contiguous U.S., lodging options require a bit of a trek. But no less, the Lake Isabella / Kern River KOA  is 68 miles from the Panamint Springs area, providing plenty of outdoors activities thanks to its location on the Kern River. Swimming, boating and fishing abound between the river and nearby lakes, and amenities include a pool, game room, kitchen, playground, pub and general store. Ice cream socials are a surefire way to beat the heat, too.
---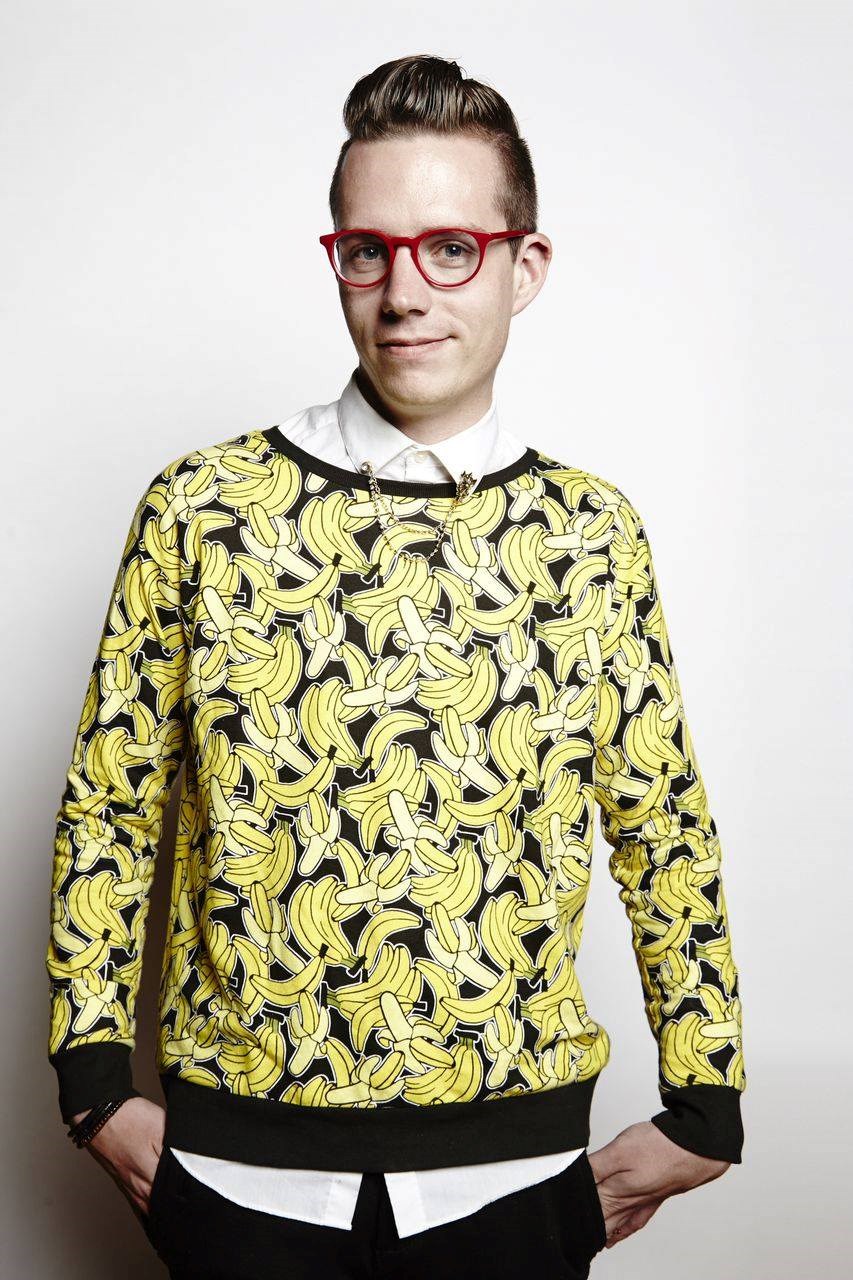 Born and raised in New Hampshire, Matt Kirouac grew up with a love for camping and the outdoors. Though he's lived in Chicago since 2006, he's always on the lookout for new adventures. He writes about travel and food for outlets like TripExpert, Money Inc, Upventur, DiningOut, Food Fanatics magazine, Plate Magazine and Zagat, and he currently serves as Chicago editor for What Should We Do?! He's the author of The Hunt Guides: Chicago (2016) and Unique Eats & Eateries of Chicago (2017).
---