If you can't believe it's already 2023, you're not alone. If you're looking for the best places to camp in 2023, you're also not alone. Since the pandemic started, more people are looking to camping for leisure travel. And why not? It's fun, affordable and something you can do with the whole family (except for maybe your feline family members). While there's really no bad place to camp – after all, half the fun is getting there – some destinations are slated to have an especially exciting year ahead. From a 41-million acre watershed poised to become a national park to a southern town celebrating 25 years of celebrating Elvis, here are 23 places to visit in 2023. 
Traveling in 2023? Here are 23 Places You Need to Visit
Destinations 1-6: The best places to see October 14's Ring of Fire Eclipse
Circle October 14 on your calendar. That's when the next annular solar eclipse will occur. While it won't be a total solar eclipse – circle April 8, 2024 for that one – the sun will create a cool halo-like effect. It's why the extraterrestrial event is called a "ring of fire eclipse."  The best place to view it will be in the western half of the U.S.: specifically in these states: Oregon, Nevada, Utah, New Mexico and Texas. (The path of annularity also runs through the northeastern corners of California and Arizona.) See it from destinations 1-6, which are all worth visiting any month of the year.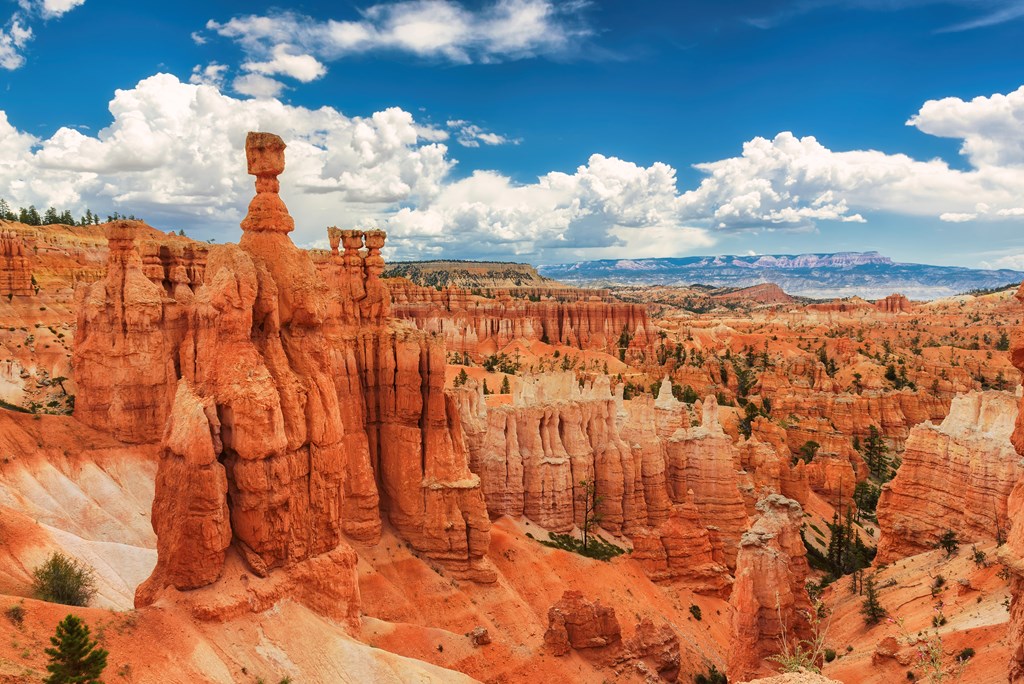 1. Bryce Canyon National Park, Utah
According to the NPS, Bryce Canyon National Park is home to the world's largest concentration of hoodoos. These colorful columns of weathered rock attract more than 2.5 million annual visitors. 
Nearest KOA: Beaver KOA Journey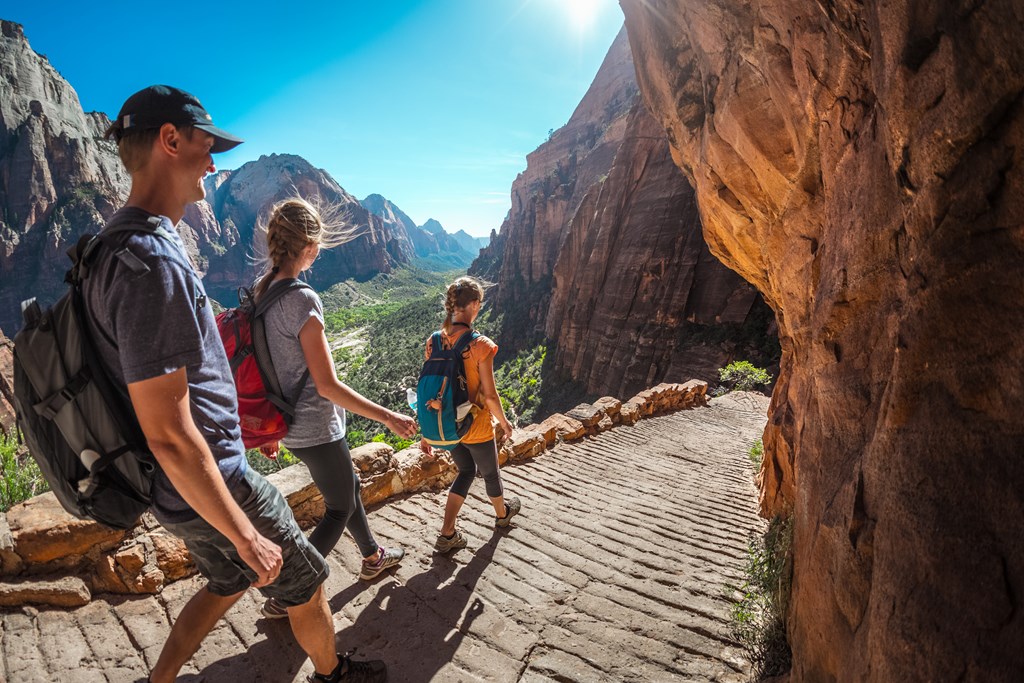 2. Zion National Park, Utah
Zion National Park is only 70 miles west of Bryce Canyon National Park, making it easy to see both parks on one trip. Note: if you plan on hiking Angel's Landing, one of the most iconic hikes in the U.S., you'll need to apply for a permit. 
 Nearest KOA: St. George Hurricane / KOA Journey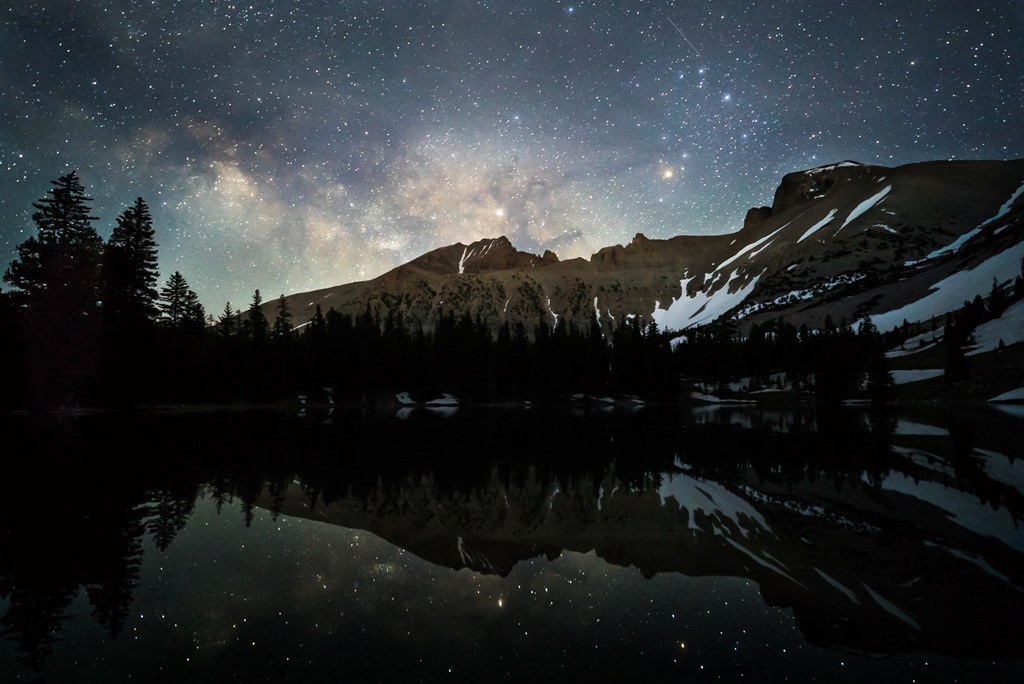 3. Great Basin National Park, Nevada
Come for the cave tours (all led by park rangers), and stay for the stars. Great Basin National Park was designated an International Dark Sky Park in 2016 and is going to be one of the best places to be on October 14.
Nearest KOA: Ely KOA Journey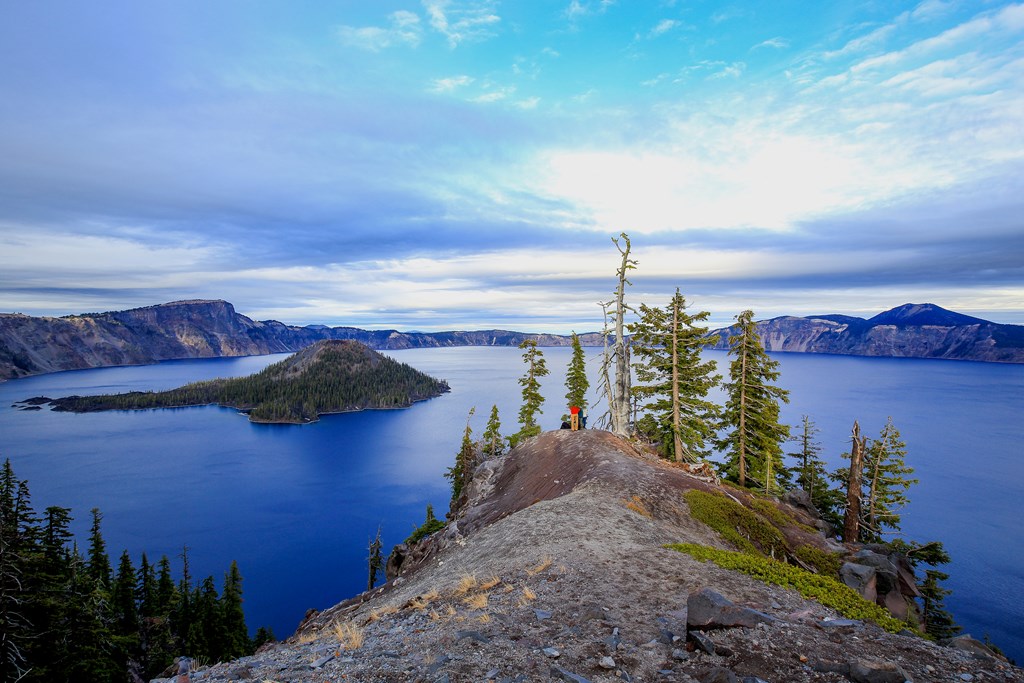 4. Crater Lake National Park, Oregon
The deepest and bluest lake in the U.S. is definitely one for the bucket list. In fact, Crater Lake National Park's 33-mile-long Scenic Rim Drive, which circles the 1,949-foot deep lake and boasts more than two dozen overlooks, is arguably among the most scenic drives in North America. 
Nearest KOA: Lemolo Lake / Crater Lake North KOA Holiday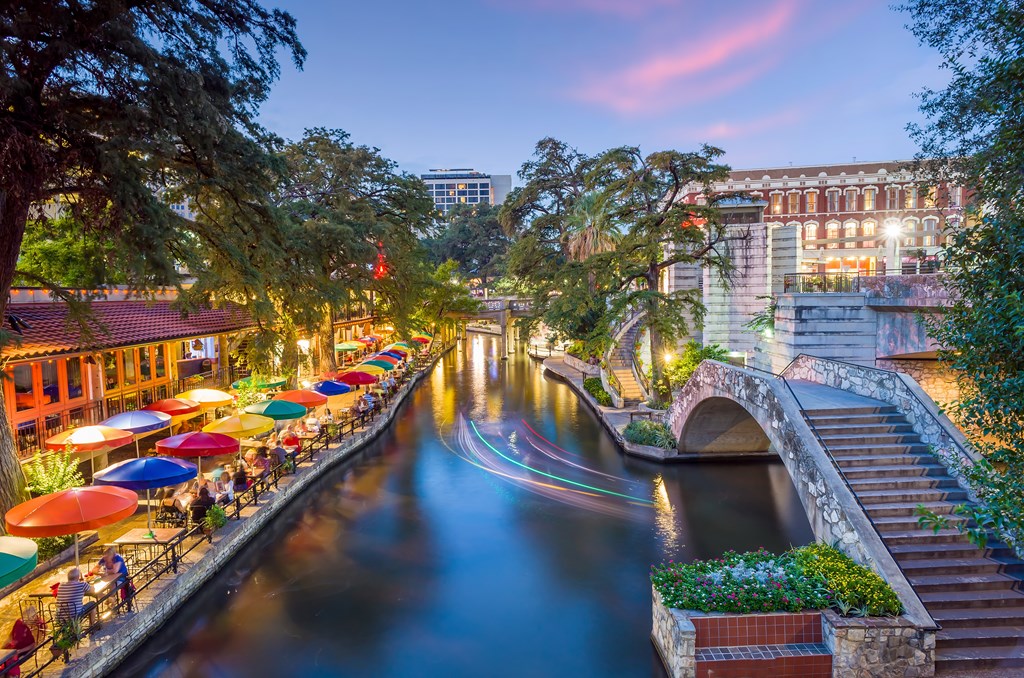 5. San Antonio, Texas
If you're a foodie, you need to know that San Antonio is one of only two UNESCO-designated "Creative Cities of Gastronomy" in the U.S. (the other city is Tucson). Of course you can't visit the Alamo City without visiting The Alamo. In 2022, it welcomed a new archaeology exhibit. 
Nearest KOA: San Antonio / Alamo KOA Holiday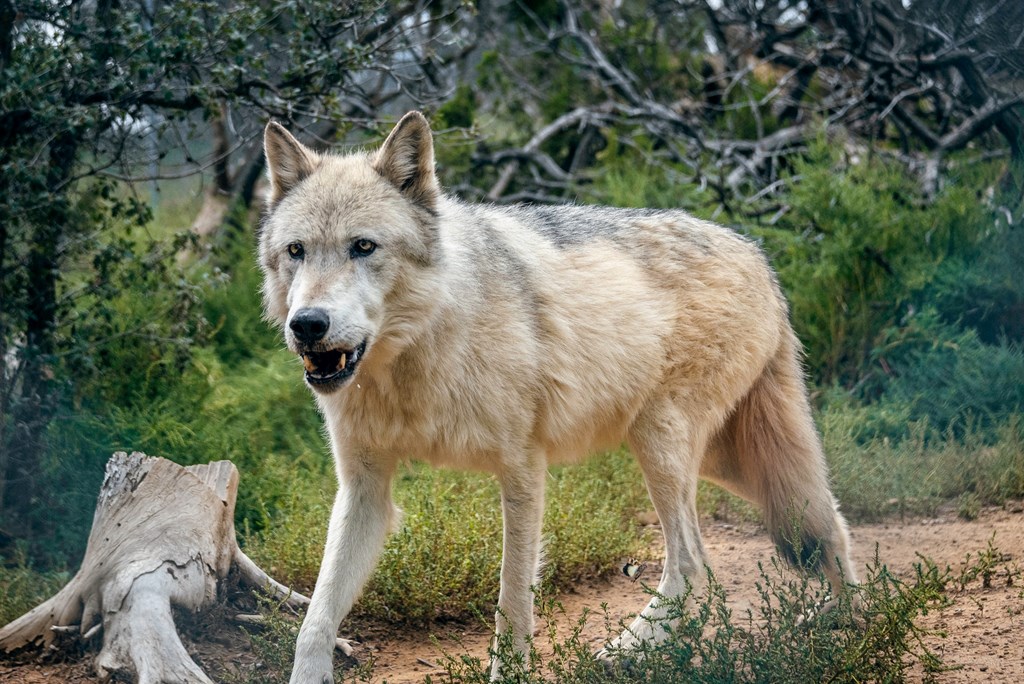 6. Wild Spirit Wolf Sanctuary, New Mexico
Seeing Yellowstone's wolves is cool, but sightings are never guaranteed. However, if you visit this nonprofit wolf rescue about 130 miles west of Albuquerque you'll definitely get your canis lupus fix. Wild Spirit Wolf Sanctuary redid its public tour path in 2022 and has 15 new wolves and wolf dog rescues. It's also home to the extremely rare New Guinea Singing Dog. 
Nearest KOA: Holbrook / Petrified Forest KOA Journey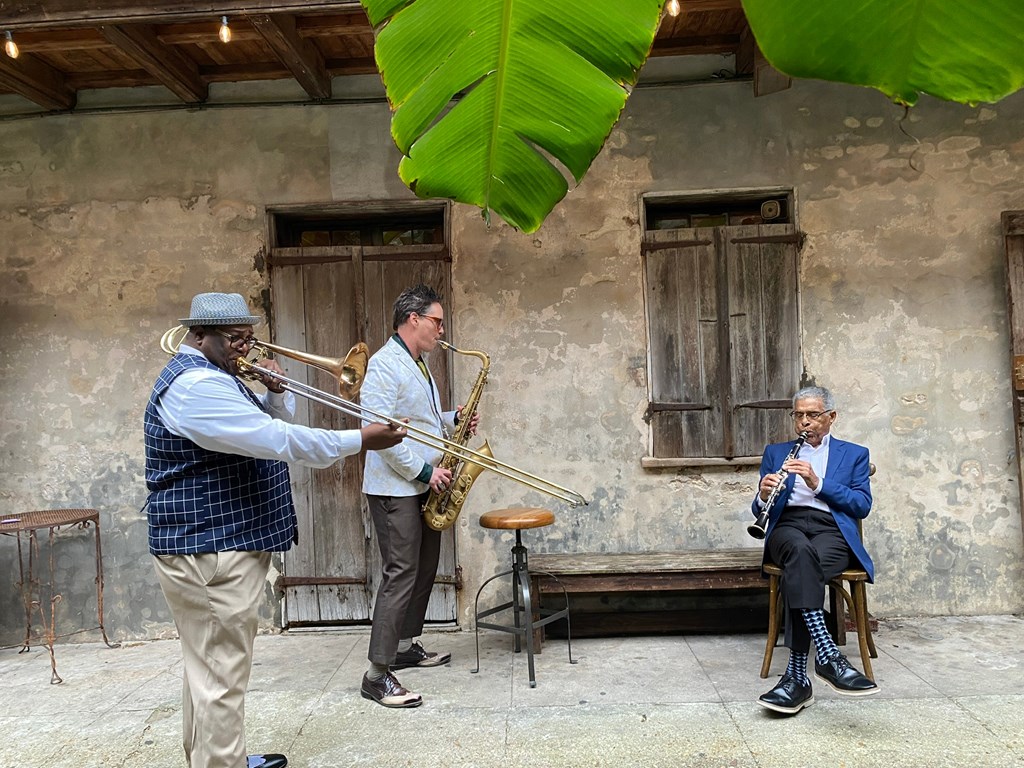 7. New Orleans, Louisiana
If you're a festival person, it's hard to top February in "The Big Easy". This year the organizers of Mardis Gras's largest parties are pulling out all the stops to make up for last year's abbreviated events (due to Covid) and 2020 when everything was canceled (also due to Covid). 
Nearest KOA: New Orleans KOA Holiday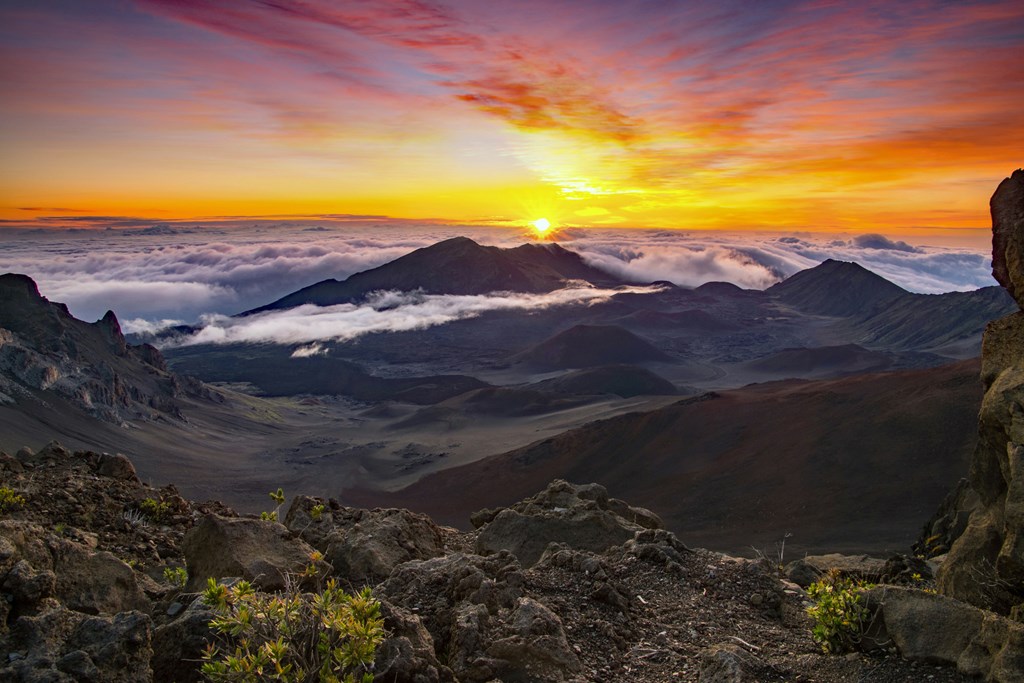 Mferbfriske
8. Haleakala National Park, Hawaii
According to the SFGate, Maui is having a moment (the hit show "White Lotus" is helping) and Haleakala National Park is a must for anyone visiting "The Valley Isle." Just make sure to make a reservation if your goal is to see the sun come up over the crater. It's one of the world's most sought-after sunrise spots. 
Nearest KOA: Unfortunately, there aren't any KOAs in Hawaii (yet), but the park has plenty of camping options.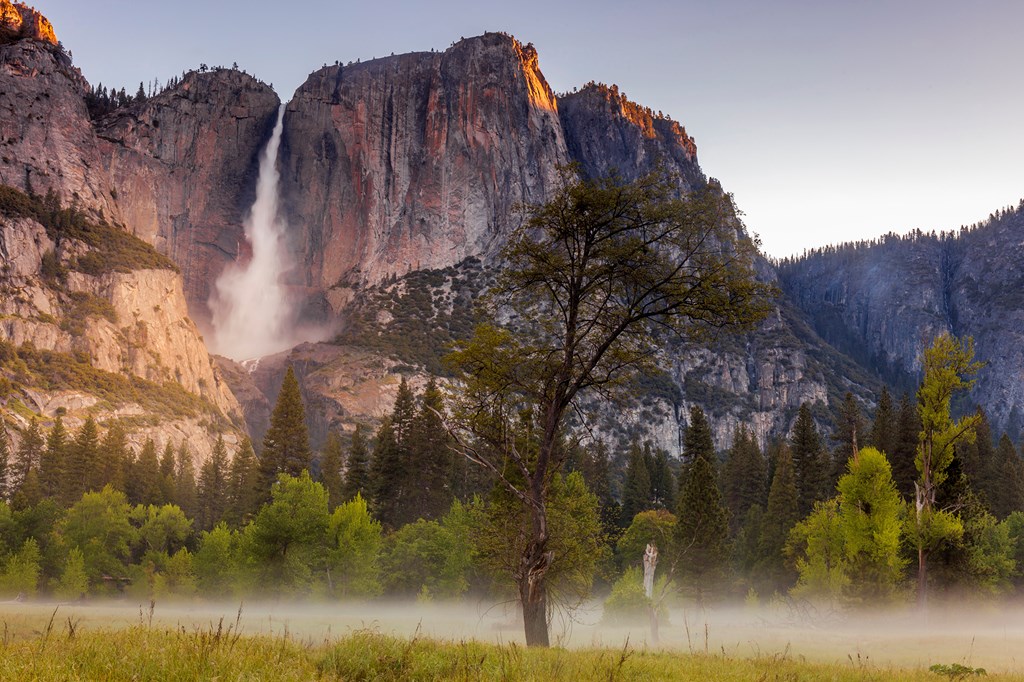 9. Yosemite National Park, California
After three somewhat frustrating years for visitors, in 2023 Yosemite National Park will be doing away with its reservation requirements. Now you can just show up and get in. However,  don't expect to have the place all to yourself. In 2021, when reservations were required, Yosemite welcomed more than 3.3 million visitors.  
Nearest KOA: Coleville Walker KOA Holiday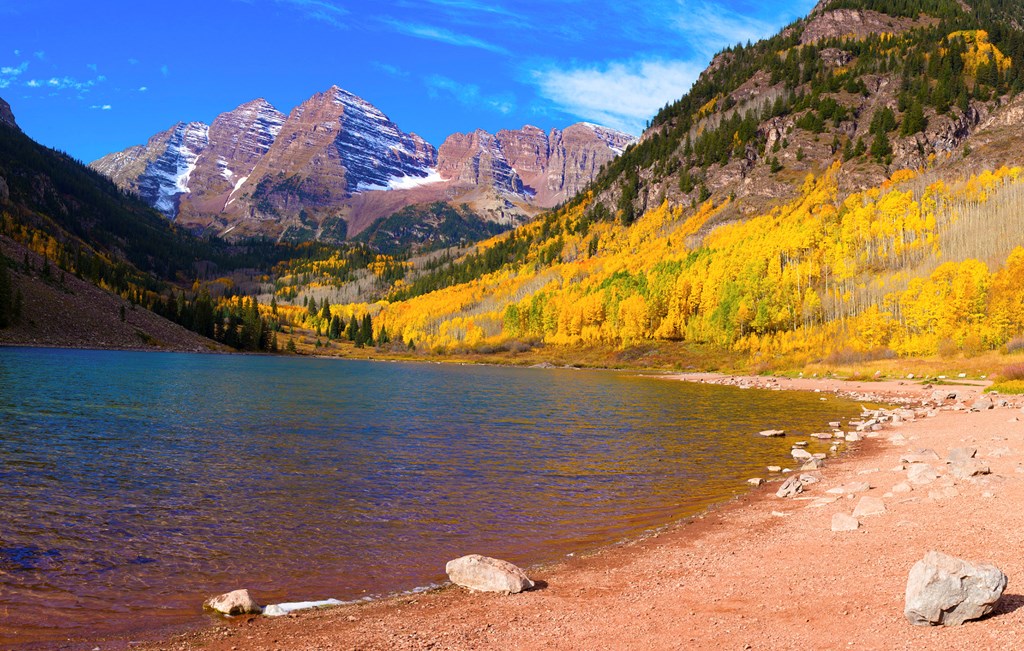 10. Rocky Mountain National Park, Colorado
Like Yosemite, this is one of the most-visited national parks in the country, so consider visiting during the shoulder season months to experience the changing seasons in Rock Mountain National Park. It's also important to know that in 2023, Rocky Mountain National Park is implementing a timed entry permit reservation system between May 26 and October 22 so be sure to plan your trip now if you'll be traveling during this timeframe.  While 40% of reservations will be available the day prior, these are expected to run out quickly.
Nearest KOA: Estes Park KOA Holiday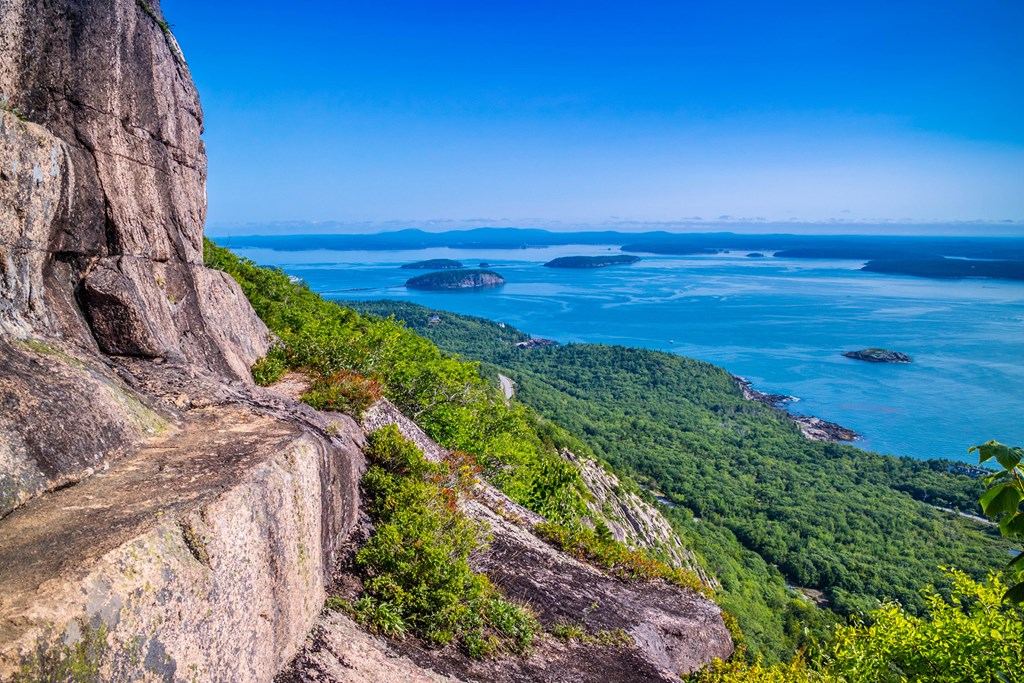 11. Acadia National Park, Maine
Acadia National Park won't celebrate its 100th year until 2029, but it's still worth visiting in 2023, especially if you're a history buff (it's the first national park east of the Mississippi). Note: if you plan on cruising up the park's scenic Cadillac Summit Road, a popular place to catch the sunrise and the sunset, you'll need a reservation. The road will reopen for the season in mid-May.
Nearest KOA: Bar Harbor / Oceanside KOA Holiday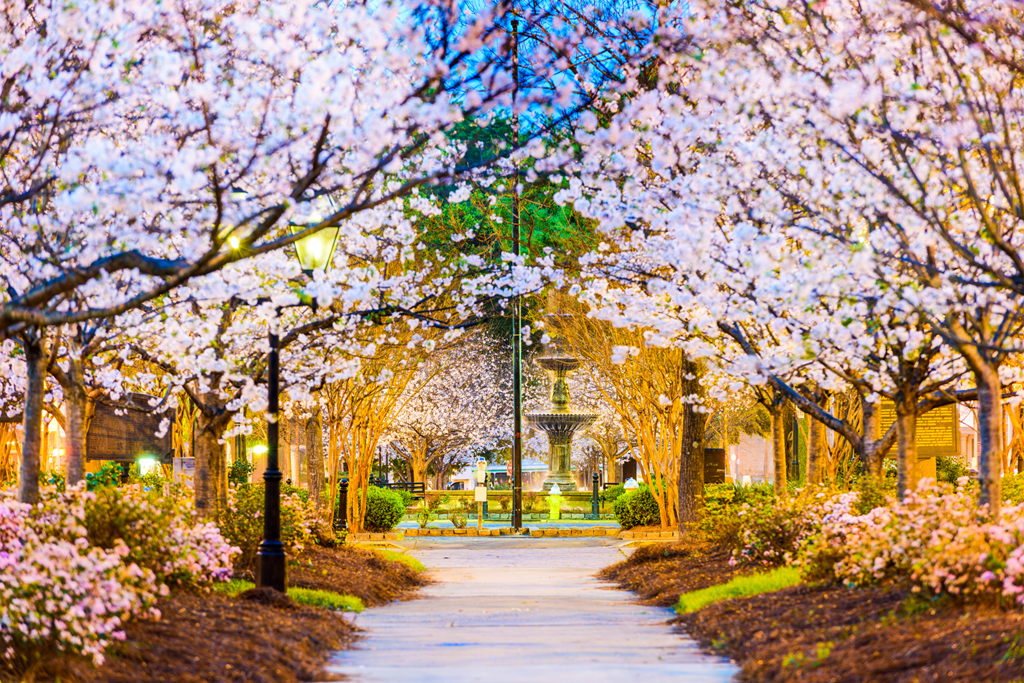 12. Macon, Georgia
This small city in central Georgia, home to several noteworthy historical and cultural institutions, will spend 2023 celebrating its bicentennial. Nearby Ocmulgee Mounds National Historic Park –  a prehistoric American Indian site dating back more than 12,000 years – is rumored to become Georgia's first, and America's next, national park.
Nearest KOA: Forsyth KOA Journey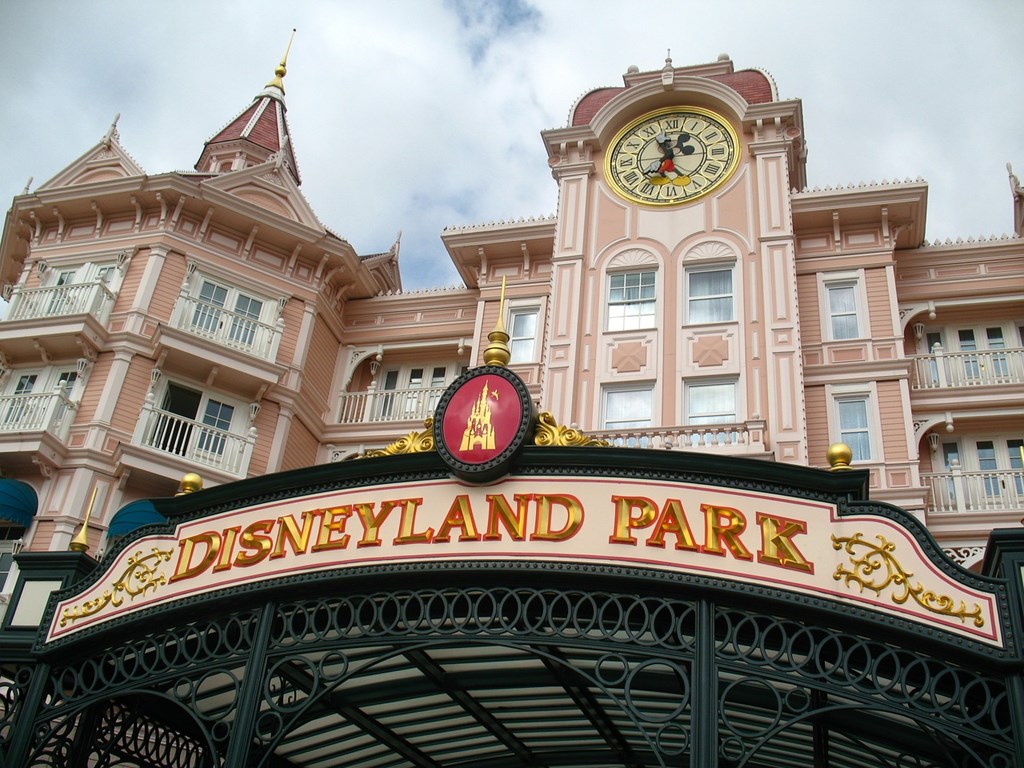 13. Disneyland, California
Why 2023? In October, Walt Disney Company will be celebrating its 100th anniversary with plenty of new things to see and do at Disneyland. Not only is Sleeping Beauty's castle getting a celebratory makeover, but there will also be a new fireworks show and the opening of Mickie and Minnie's Runaway Railway.
Nearest KOA: Banning Stagecoach KOA Journey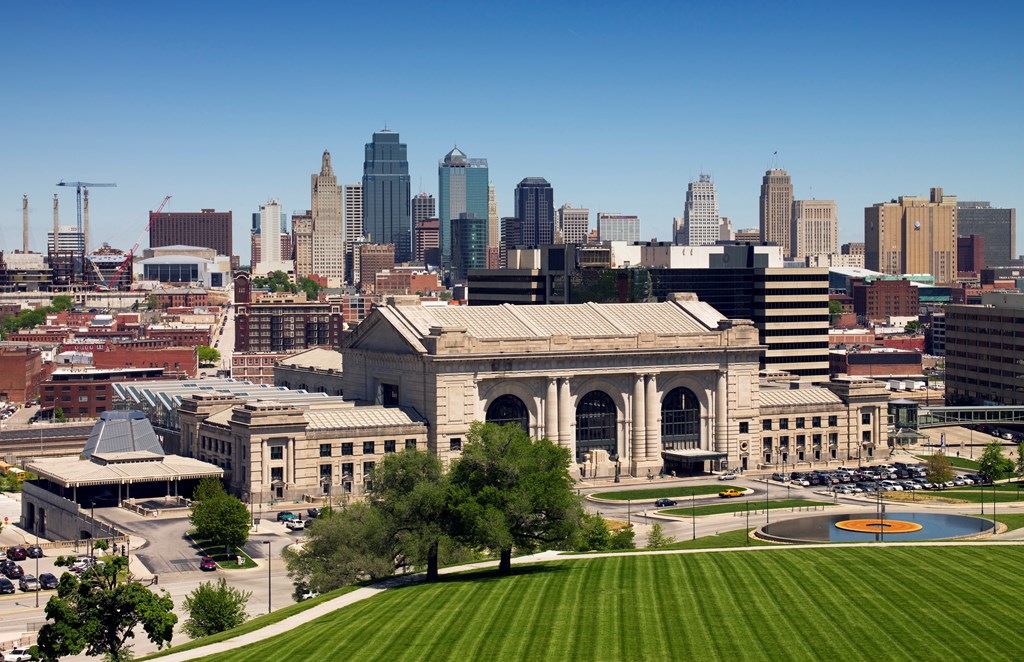 14. Kansas City, Missouri
If you like football as much as you like camping, head to the city nicknamed the "Heart of America." It will host the 2023 NFL Draft which will take place in late April. This year is also exciting as it marks the opening of a new 600,000-gallon aquarium at the award-winning Kansas City Zoo. 
Nearest KOA: Kansas City East / Oak Grove KOA Holiday 
15. Tupelo, Mississippi
If you like the King of Rock and Roll as much as you like camping, don't miss the 25th Annual Tupelo Elvis Festival scheduled for June 7-11. Elvis' hometown is also the headquarters of the Natchez Trace Parkway: hands down one of the best road trips in the U.S.
Nearest KOA: Starkville KOA Holiday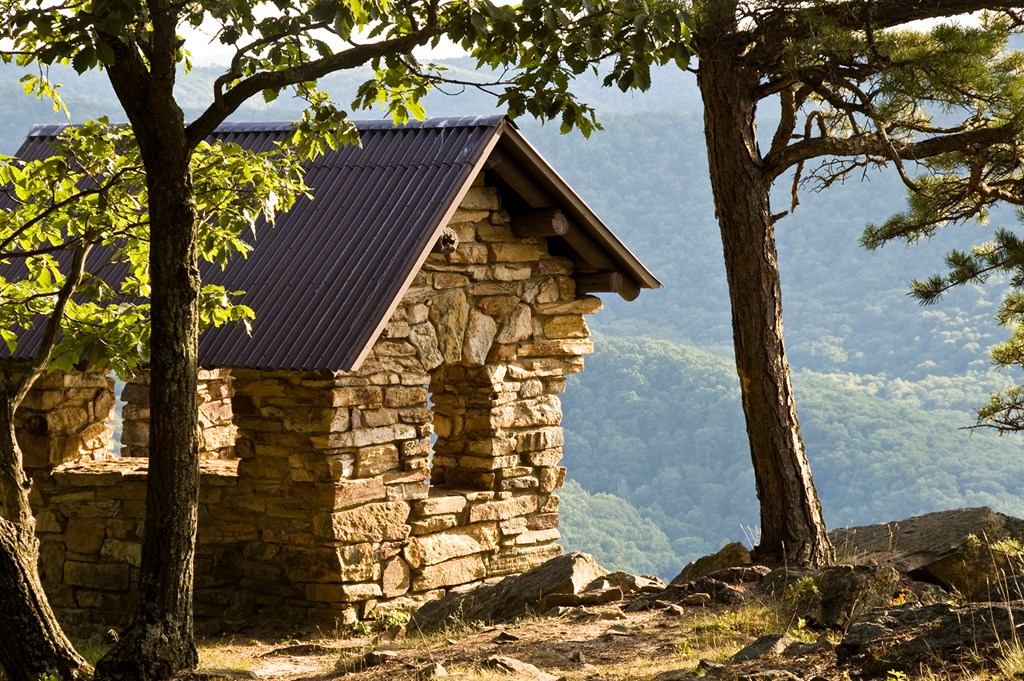 16. West Virginia
Last summer, West Virginia's tourism board debuted their first-ever "waterfall trail." They looked at all of the state's 200+ waterfalls and designed a route that stops by more than two dozen of its coolest cascades. While the falls are impressive year-round, visit in the spring, when the snow is melting, for maximum runoff. 
Nearest KOA: Flatwoods KOA Journey
Explore all of West Virginia's KOAs.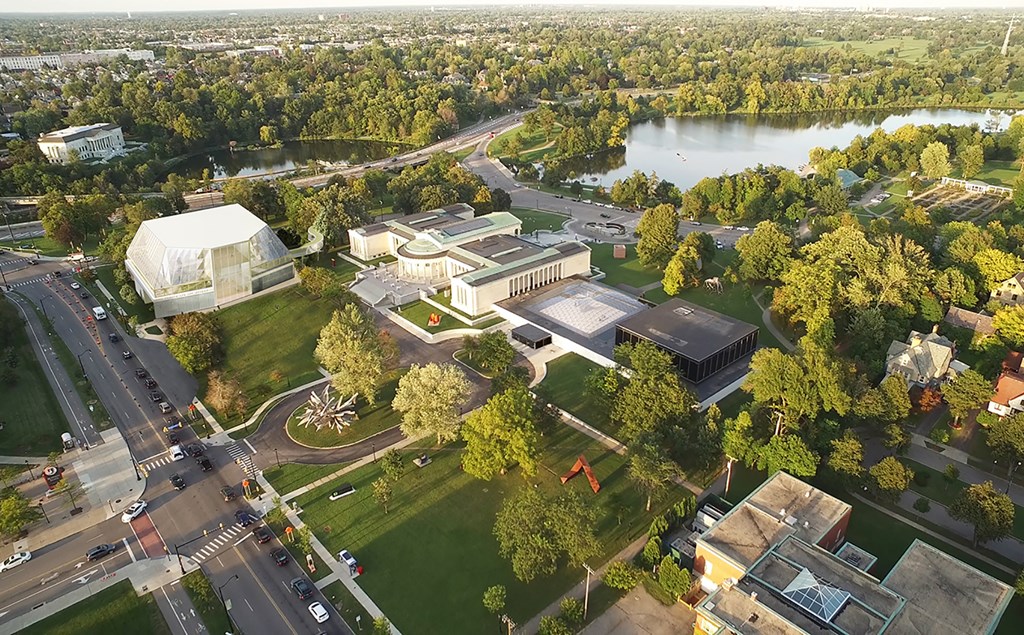 17. Buffalo, New York
After three years of construction and more than $230 million dollars, the new Buffalo AKG Art Museum (formerly the Albright-Knox Gallery) will open in 2023. According to the New York Times, it was one of the first museums to collect works from iconic artists like Jackson Pollock, Frida Kahlo, Andy Warhol and Mark Bradford. 
Nearest KOA: Niagara Falls / Grand Island KOA Holiday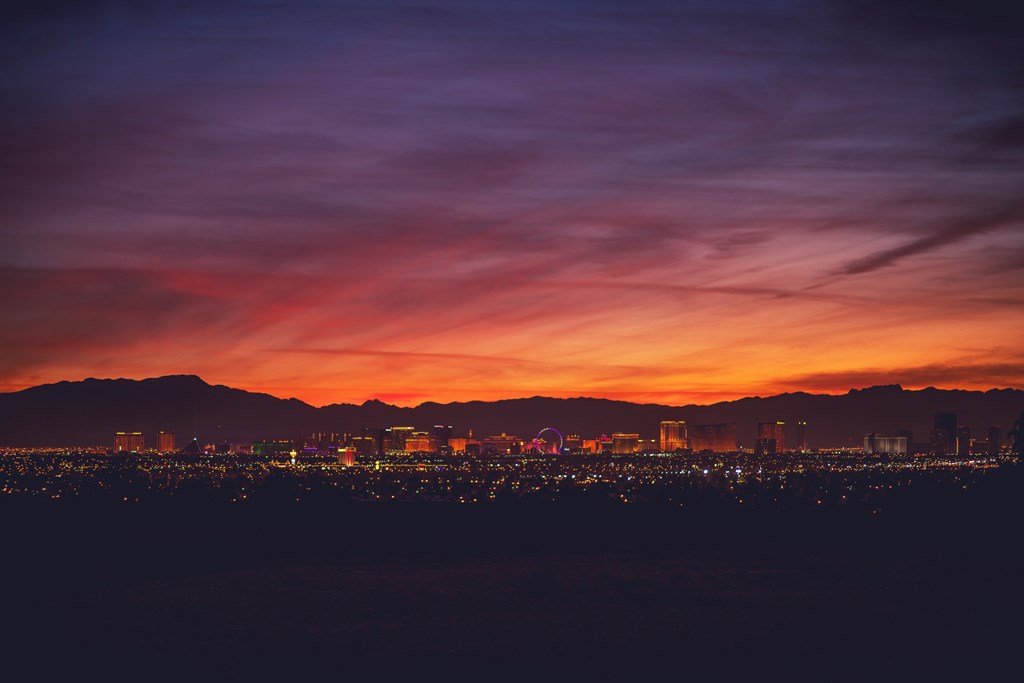 18. Las Vegas, Nevada
If you're a concert connoisseur, you probably already know about Sin City's exciting new MSG Sphere venue: a $1.9 billion dollar project set to open (approximately in June with U2's first live performance in four years ) in 2023. Surrounding the sphere's 20,000 spectators? The world's highest-resolution LED screen.
Nearest KOA: Las Vegas KOA Journey at Sam's Town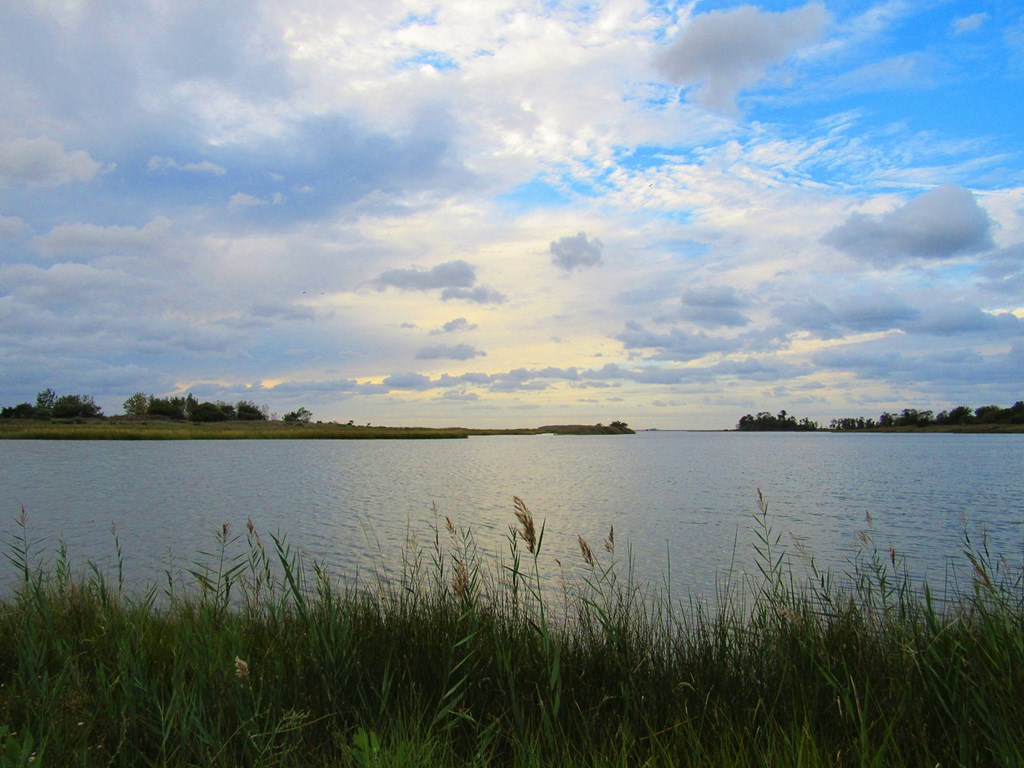 19. Chesapeake Bay
At nearly 4,500 square miles spread out over six states, Chesapeake Bay is one of the country's largest national treasures (and its largest estuary). From fishing to boating and plenty of dry land activities, there's no shortage of things to do in this scenic watershed. There's even a new proposal, backed by Native Americans, to make it a national park. 
Nearest KOA: Cape Charles / Chesapeake Bay KOA Resort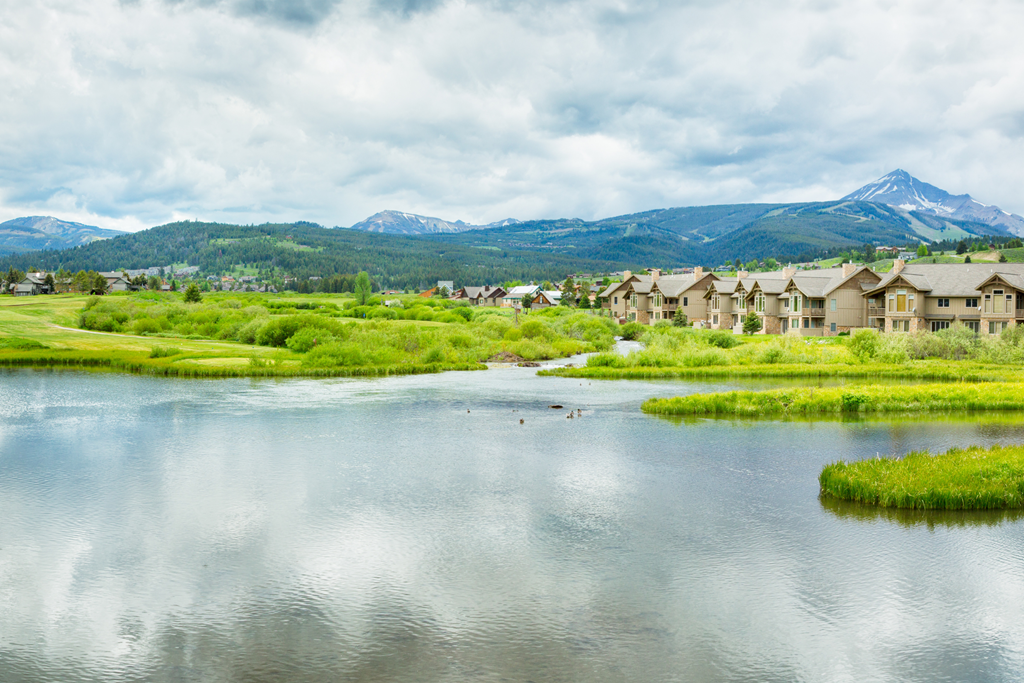 20. Big Sky, Montana
This trending mountain town in southern Montana is just one of two U.S. destinations (the other being Paso Robles, California) on Forbes' list of 23 places to travel in 2023. It boasts the "biggest skiing" in the country and is just an hour's drive from West Yellowstone and a two hour's drive from Gardiner – the only two entrances to Yellowstone National Park that are open year round. 
Nearest KOA: Yellowstone Park / West Gate KOA Holiday and Yellowstone Park / Mountainside KOA Journey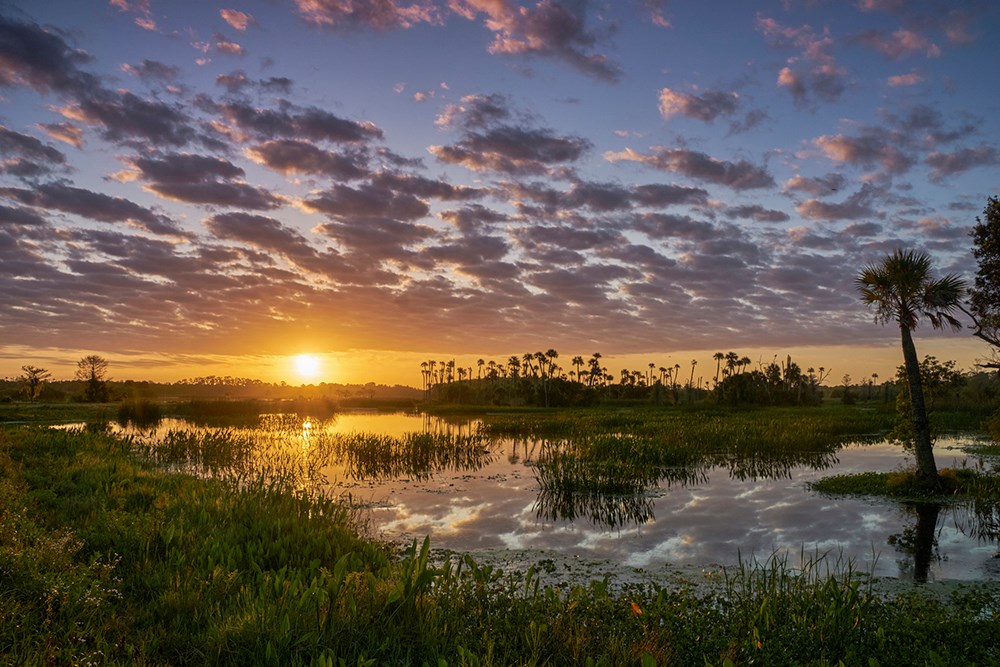 21. Central Florida
Meanwhile, Travel & Leisure has deemed Central Florida one of its 50 Best Places to Travel in 2023. If you're a foodie you need to know that Orlando and Tampa were awarded more than a dozen Michelin accolades in 2022. If you're a Disney fan, you should know Walt Disney World will continue to celebrate its 50th anniversary through March 31. 
Nearest KOA: Orlando / Kissimmee KOA Holiday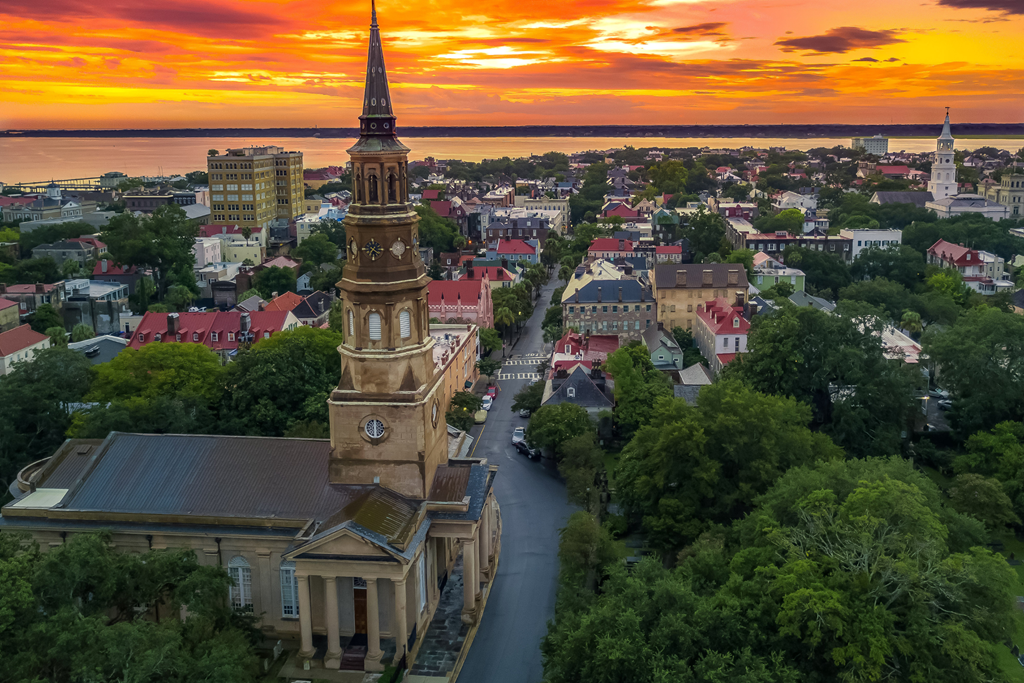 22. Charleston, South Carolina
Easily one of the South's most charming locales, Charleston is worth visiting every year. But 2023 will be special because it's when the long-awaited (it's decades in the making) International African American Museum will finally open. Another reason to visit the "Holy City?" It made National Geographic's "best of the world" list for 2023. 
Nearest KOA: Mount Pleasant / Charleston KOA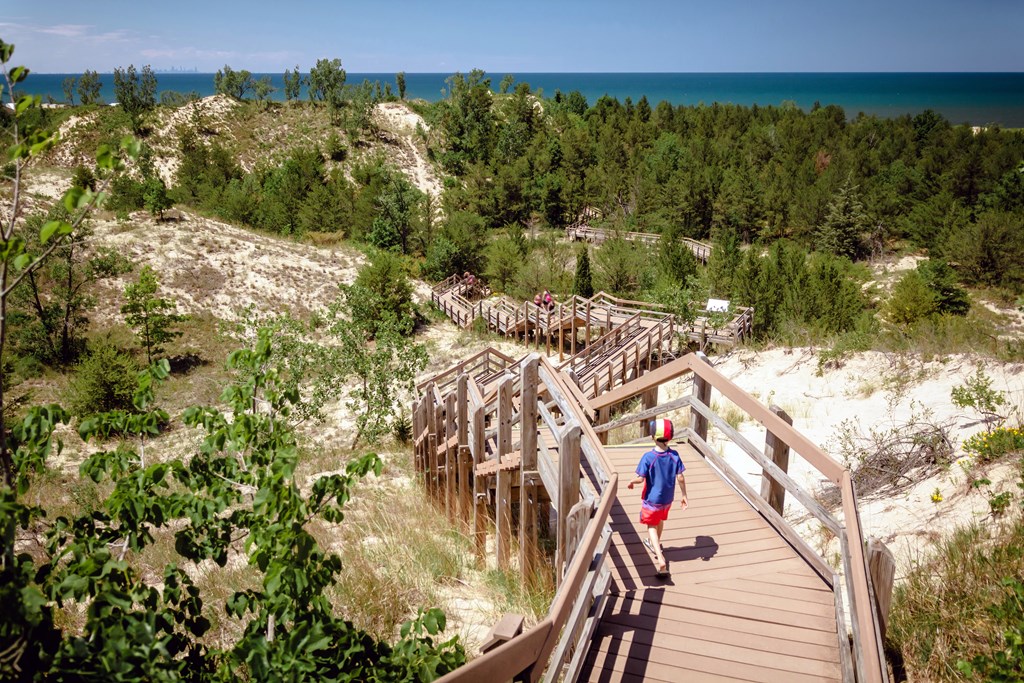 23. Indiana Dunes National Park, Indiana
If you haven't visited Indiana Dunes National Park, one of the country's newest national parks, add it to your list for 2023. From beach hopping (the park boasts 15 miles of Lake Michigan shoreline) to birdwatching and dune hiking, there's plenty to do. 
Nearest KOA: Coloma / St. Joseph KOA Holiday 
---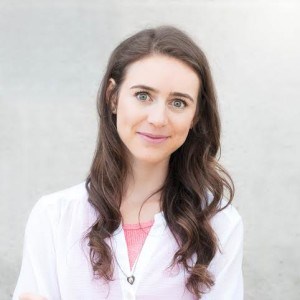 Katie Jackson is a writer and media specialist based in Montana's Big Sky Country. Living and working everywhere from New York to Nicaragua, Katie is no stranger to adventure. When she's not traveling the world (or writing about it!) she's busy chasing after a Leonberger named Zeus. Follow Katie's travels on Instagram @katietalkstravel.