Whether you are a professional photographer or a nature enthusiast with a "really nice phone camera," you're probably always looking for that next great shot. Luckily for both photographers and nature lovers (and of course nature lovers who practice photography), the next great shot is usually just a road trip away, or even at the same place next season. And if you're heading to one of the 64 national parks in the United States, there's no shortage of captivating sights to work with.
The National Parks of the U.S. are considered some of the most beautiful in the world. The distinct landforms, varied climates, ecosystems, and plant life all have their unique brand of magic and can drastically change from season to season. Those lucky enough to see these places in all their wild and wonderful splendor usually come away with lifelong memories — and some great pics!
It's no wonder photographers flock to places like Arches National Park, Kings Canyon National Park, and Joshua Tree to test out apertures and snap some pics of grazing antelope and deer. The unique setting of a national park promises to charm and challenge photographers of all skill levels, as they offer ample opportunity for testing out different photography skills and styles, and promise natural beauty at all hours of the day and night.
If you travel with a camera, make sure to check out the parks listed here for some serious inspiration.
Curious Which National Parks are the Most Photogenic? Try these 11 National Parks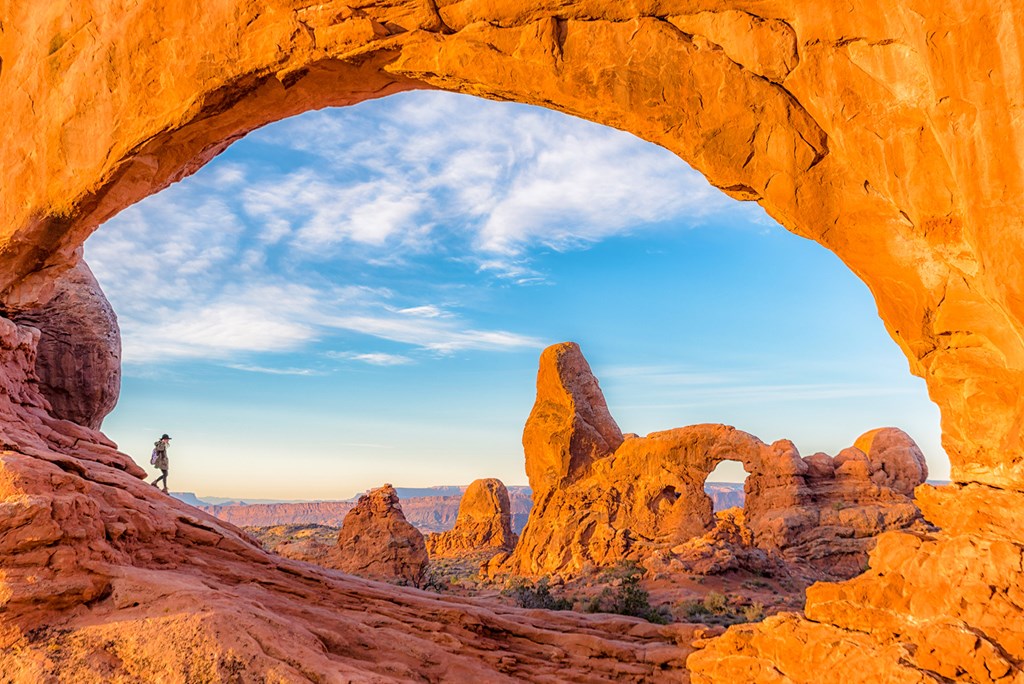 1. Arches National Park | Utah
The iconic Delicate Arch at Arches National Park in Utah practically calls out to photographers — part in challenge, and part invitation. The "red rock wonderland" boasts the densest collection of natural stone arches in the world (more than 2,000 documented), in addition to pinnacles, balanced rocks, fins, and other geological formations.
Photographers will love working with the textures and contrasting colors inherent in Arches, never mind the gorgeous sunsets. The arch landform also promises photographers a bit of flexibility in their photography, as the shadowplay created by the looming sandstone formations allows for good angles, in addition to infusing photos with interest and depth.
No, you won't likely have this park to yourself, especially at some of the more well-known arches, but photographers are encouraged to think outside the box (or arch). While a quick Google search of "Arches National Park" will yield countless photos of Landscape Arch, Double Arch, and Balanced Rock, some solitude and a unique photographic perspective may be found elsewhere in the park, such as during a scenic hike to the Double O Arch from the Primitive Trail.
KOAs nearby:
Moab KOA Holiday
Green River KOA Journey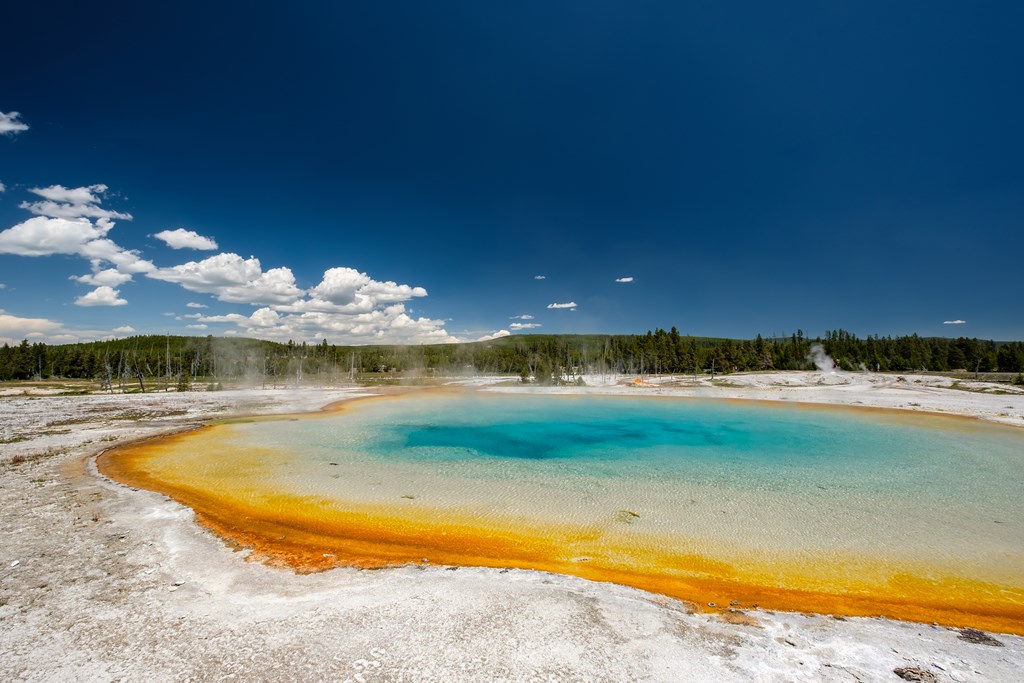 2. Yellowstone National Park | Montana/Wyoming
As a superstar (the superstar?) national park, Yellowstone has it all: waterfalls, deep valleys, meadows, ancient sequoias, wilderness, and of course geothermal wonders like geyser basins, hot springs, mud pots, and fumaroles. Yellowstone was the first established national park, receiving protection as early as 1872. What amazing foresight at a time when so much of the country was still open, unclaimed wilderness.
The biggest problem for photographers at Yellowstone is possibly where and when to begin. There's pretty much a breathtaking photo op at every turn. Instagrammers and amateur photographers would get a lot out of the Yellowstone Photo Safari Tour, a five-hour guided tour through some of the park's top photogenic locations (think lots of wildlife and lots of scenery) while an expert photographer shares helpful tips.
KOAs nearby:
Livingston / Paradise Valley KOA Holiday
Red Lodge KOA Journey
Cody KOA Holiday
Dubois / White River KOA Holiday
Yellowstone Park / Mountainside KOA Journey
Yellowstone Park / West Gate KOA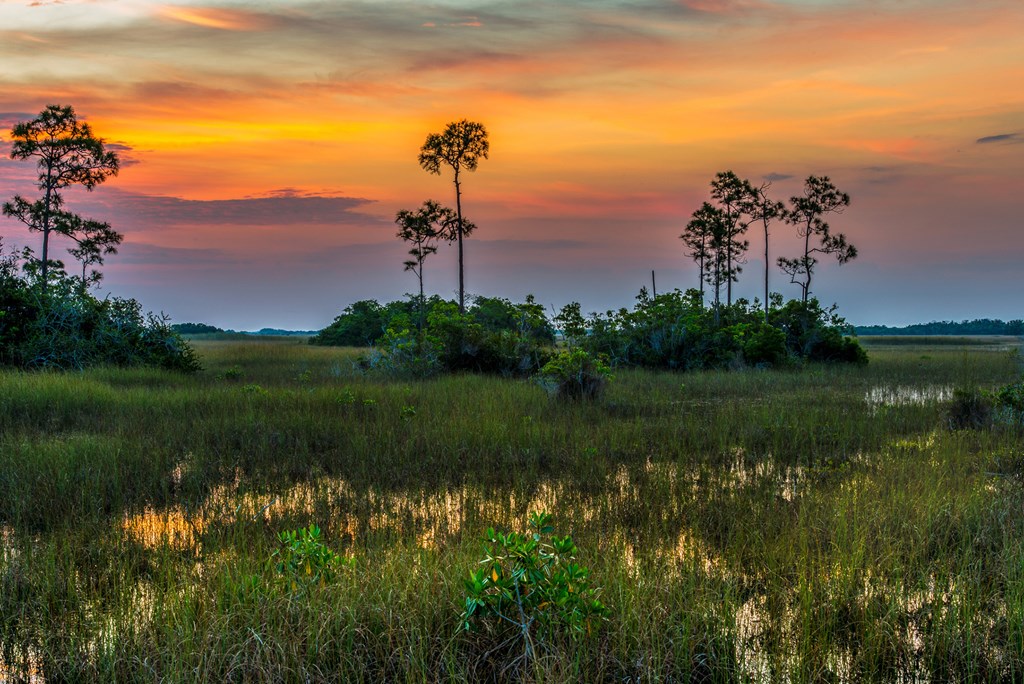 3. Everglades National Park | Florida
If it's particularly steamy national park photos you're after, Everglades National Park in Florida ranks first on the list. The subtropical wetland ecosystem is a vital habitat for a host of rare and endangered species like the manatee, American crocodile, and Florida panther. It's got a stunning mix of wildlife and plants, and with an ongoing, critical python invasion in the area, there's plenty of drama, too. Just an hour outside of Miami, the Everglades is one of the more unique national parks, as a boat tour or hike might lead visitors to spy alligators, dolphins, and sea turtles.
Like Yellowstone, Everglades National Park offers various photo tours and boat rides for visitors, depending on your interest and skills. While you may not be into wading in muddy, gator-infested waters for the perfect shot like nature photographer Mac Stone, there's ample opportunity to capture marine life, exotic birds, mangroves, and yes, some prehistoric-looking lizards in these wetlands and World Heritage Site.
KOAs nearby:
Hollywood KOA
Davie / Ft. Lauderdale KOA Holiday
Sugarloaf Key / Key West KOA Holiday
Naples / Marco Island KOA Holiday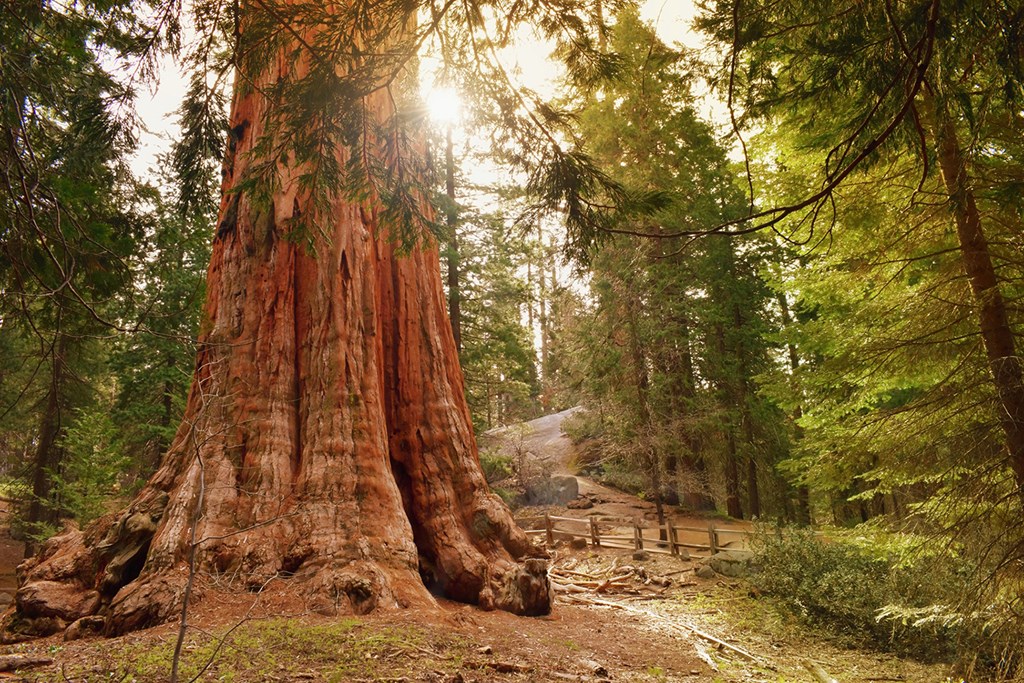 4. Sequoia and Kings Canyon National Park | California
To walk among the giants at Kings Canyon National Park in California's Sierra Nevada mountains is both humbling and extraordinary. The area is home to the largest remaining grove of sequoia trees in the world. They are ancient skyscrapers, and they are in good company among the stately mountains, rugged foothills, vast caverns, and fast-moving rapids within the park.
In April and May in the sequoia section of the immense park, temperatures skew cooler, grasses are greener, and the wildflowers are in bloom. Many photographers consider this prime time to capture the beauty of the forest. There's no bad shot at Kings Canyon, but some points of interest for photographers are the ancient pictographs at Hospital Rock (personal photography is allowed, but commercial photography may require a permit), the Milky Way in the night's sky, and of course those very tall trees (just find your angle and shoot).
KOAs nearby:
Visalia / Sequoia National Park KOA Journey
Lake Isabella / Kern River KOA
Lost Hills KOA
Bakersfield KOA Journey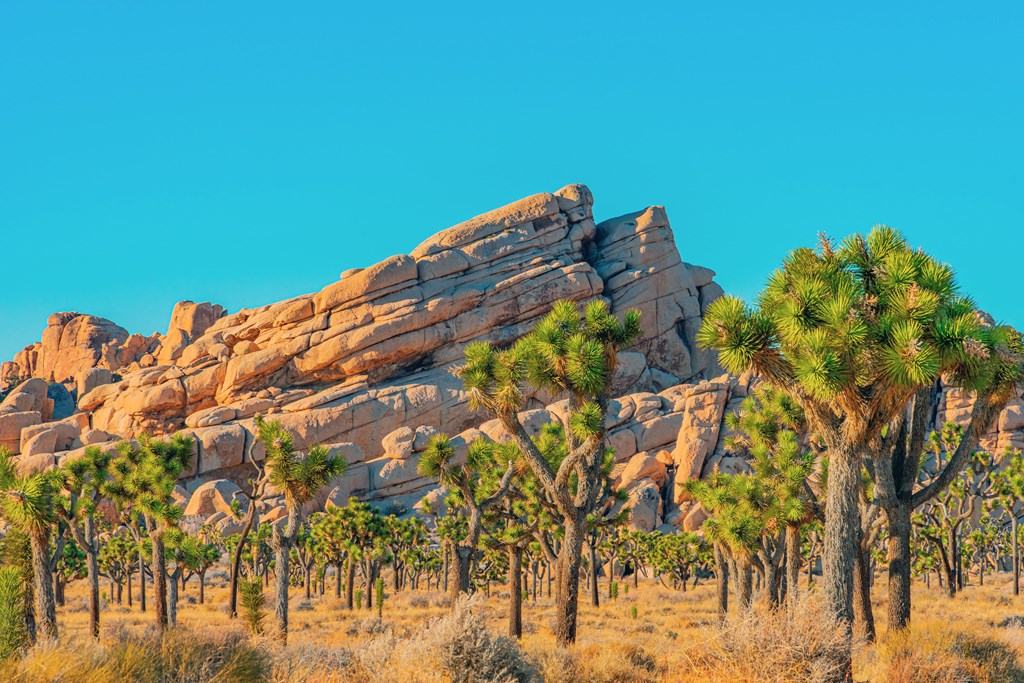 5. Joshua Tree National Park | California
There's a compelling reason why Joshua Tree in Southern California is so naturally alluring to travelers. In this park, two distinct desert ecosystems come together: the Mojave and Colorado. The result is a stunning variety of plants and animals in a landscape with spectacular geologic features that is almost other-worldly.
The region of Hidden Valley is a favorite of photographers for capturing a sunset at the park, thanks to the assortment of dense trees and unique rock formations. Lots of amateur and professional photographers also head to Joshua Tree for expressive shots of the vast, starry sky, the moon, and the Milky Way.
KOAs nearby:
Palm Springs / Joshua Tree KOA
Banning Stagecoach KOA Journey
Temecula KOA at Vail Lake
Barstow / Calico KOA Holiday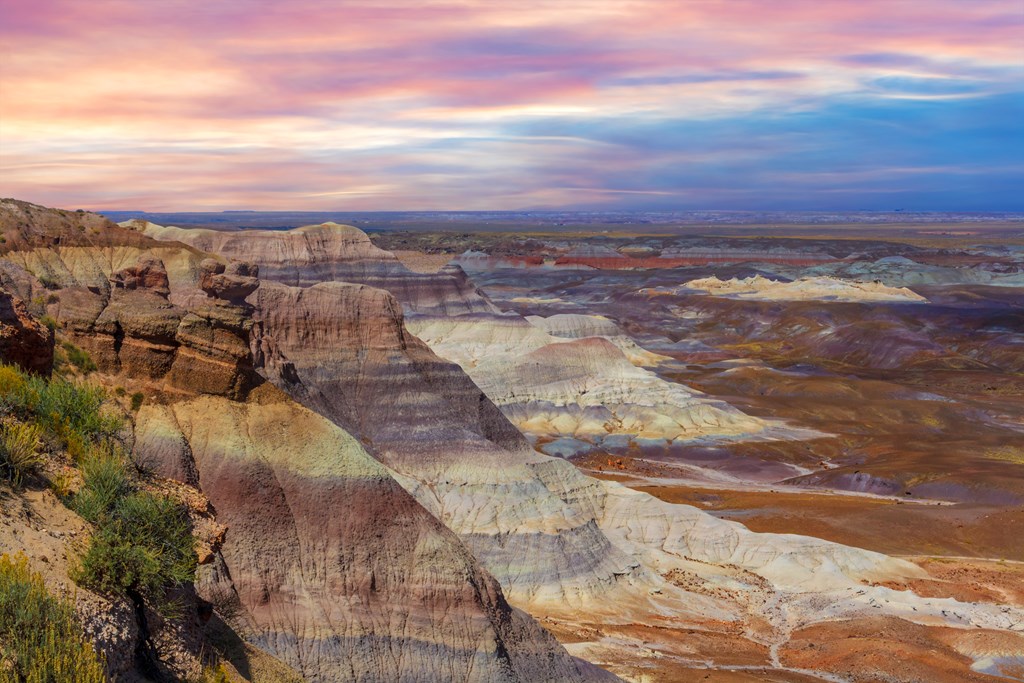 6. Petrified Forest National Park | Arizona
Speaking of other-worldly, Petrified Forest National Park in Arizona is said to have a stark, moon-like landscape… a description which fits right in with the 225 million-year-old crystallized trees and Phytosaur fossils found in the park. This isn't your average stroll through the woods.
Nevertheless, the Petrified Forest is a fantastic place to explore and capture on film or digitally. On one of the many short hiking trails along the 28-mile road through the park, visitors will find Painted Desert vistas and colorfully tinted badlands. The Petrified Forest is also the only national park that contains a section of historic Route 66.
Many photographers consider Petrified Forest National Park a challenging location to photograph, primarily due to the lack of trees to provide shade and buffer the bright sun when it is overhead. In addition, the park regularly closes at 8 pm. That said, the payoff for a bit of patience and tenacity is worth it at this Arizona wonder. The pros recommend spending one day scouting locations and a second day shooting, and they add, 'Don't be afraid to get on the ground in the cool light of the evening to get your shot.'
KOAs nearby:
Holbrook / Petrified Forest KOA Journey
Flagstaff KOA Holiday
Grand Canyon / Williams KOA Journey
Seligman / Route 66 KOA Journey
Williams / Exit 167 / Circle Pines KOA Holiday
Mesa / Apache Junction KOA Journey
Grants KOA Journey
Monument Valley KOA Journey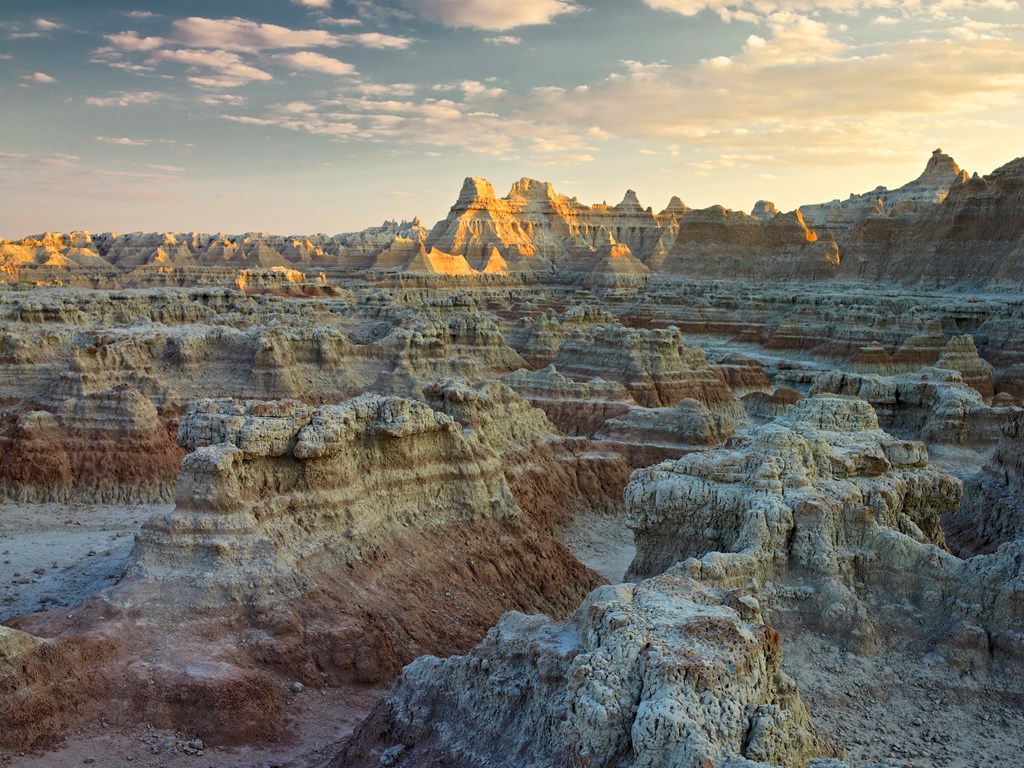 7. Badlands National Park | South Dakota
The rugged beauty of the Badlands in South Dakota draws visitors from around the world. The area is home to one of the world's richest fossil beds. It's a place with ancient horses and rhinos once roamed, and now the park's 244,000 acres protect an expanse of mixed-grass prairie which is home to bison, bighorn sheep, and prairie dogs.
Any visit to a national park demands caution and care, but photographers visiting the Badlands are warned in particular about rattlesnakes (they are quite common in the park) as well as ground that may easily crumble or break beneath you.
Another pro tip is to bring a wide-angle lens to capture the vast landscape or use a series of photos to create a panorama. Of course, a tripod is always ideal for photographing landscapes, and a telephoto lens will capture the details located in the Badlands' immense rock formations.
KOAs nearby:
Badlands / White River KOA Holiday
Belvidere East / Exit 170 KOA Journey
Rapid City / Black Hills KOA Holiday
Mount Rushmore KOA Resort at Palmer Gulch
Custer / Mount Rushmore / Black Hills KOA Holiday
Hot Springs SD / Black Hills KOA Holiday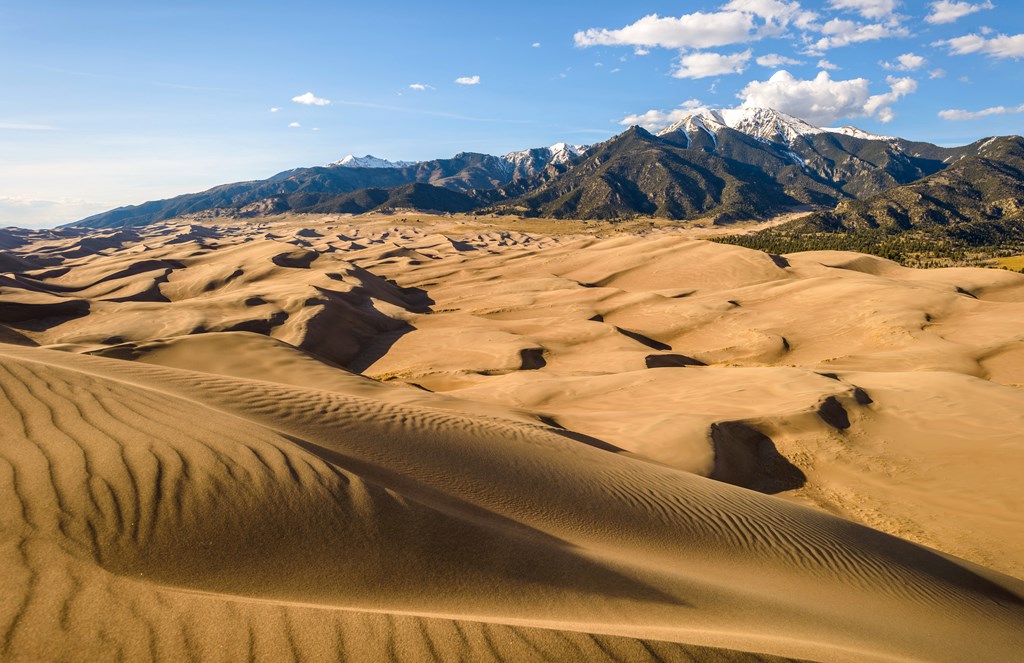 8. Great Sand Dunes National Park | Colorado
A national park with sand sledding, beach play, snow, and the tallest dunes in North America? What's not to love? Great Sand Dunes National Park & Preserve in Colorado has a super diverse landscape that includes grasslands, wetlands, forests, alpine lakes, and tundra.
Photographer Andrew Costantini, an instructor of the park's online Night Sky Photography course offers up some tips and suggested locations for those seeking to capture the beauty of the dunes here. For example, he notes the park's visitor center is perfectly positioned for a shot that shows the full breadth of the dune field. (He recommends visitors get there at just the right time, mind the frame, and bring along a long lens).
KOAs nearby:
Alamosa / Great Sand Dunes KOA Journey
Pueblo South / Colorado City KOA Holiday
9. Shenandoah National Park | Virginia
Shenandoah National Park in Virginia (about an hour outside of D.C.) is pure, unadulterated beauty, and puts on a glorious new show with each season. The park was established in 1935 during the Great Depression as part of Franklin D. Roosevelt's New Deal. Visitors can't get enough of this park's fields of wildflowers, quiet wooded hollows, and waterfalls. The 200,000 acres of protected lands are home to deer, songbirds, and black bears.
The North American Nature Photography Association (NANPA) lists a few best photo spots for both hikes and overlooks, and recommends photography buffs visit in mid-October "when the thick carpet of deciduous trees is lavishly painted with the brilliant hues of Autumn. When that happens," NANPA writes, "walking through the quiet and ethereal forests feels much like being in a cathedral."
KOAs nearby:
Harrisonburg / Shenandoah Valley KOA Holiday
Harpers Ferry / Civil War Battlefields KOA Holiday
Hagerstown / Antietam Battlefield KOA Holiday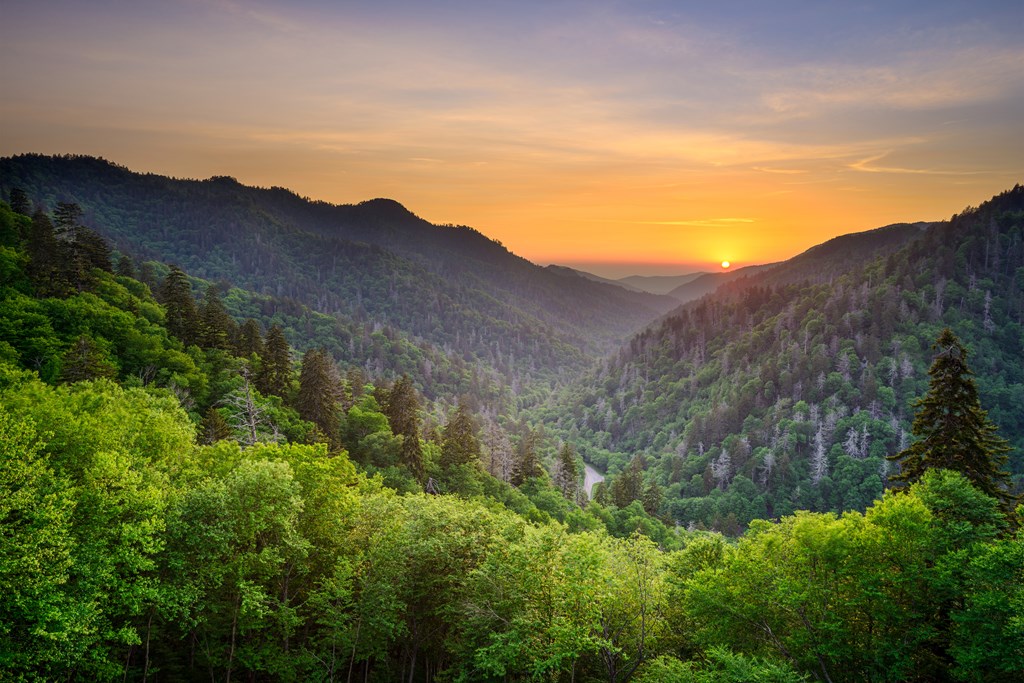 10. Great Smoky Mountains National Park | Tennessee/North Carolina
The rugged allure of the Southern Appalachian mountains, with its diverse plant life, waterfalls, and lively black bears (the park is said to have about two bears per square mile!) is what makes the Great Smoky Mountains National Park the most visited national park in the United States. It straddles the borders of Tennessee and North Carolina.
The Pigeon Forge Chamber of Commerce recommends these scenic car rides in the Smokies for some great photos on the go. Otherwise, Cades Cove (a gathering place for deer and bears) and Abrams Fall (a very picturesque waterfall) are two of many beloved locations in this accessible and grand park.
KOAs nearby:
Cherokee / Great Smokies KOA Holiday
Gatlinburg East / Smoky Mountain KOA Holiday
Pigeon Forge / Gatlinburg KOA Holiday
Townsend / Great Smokies KOA Holiday
Newport / I-40 / Smoky Mountains KOA Journey
Asheville West KOA Holiday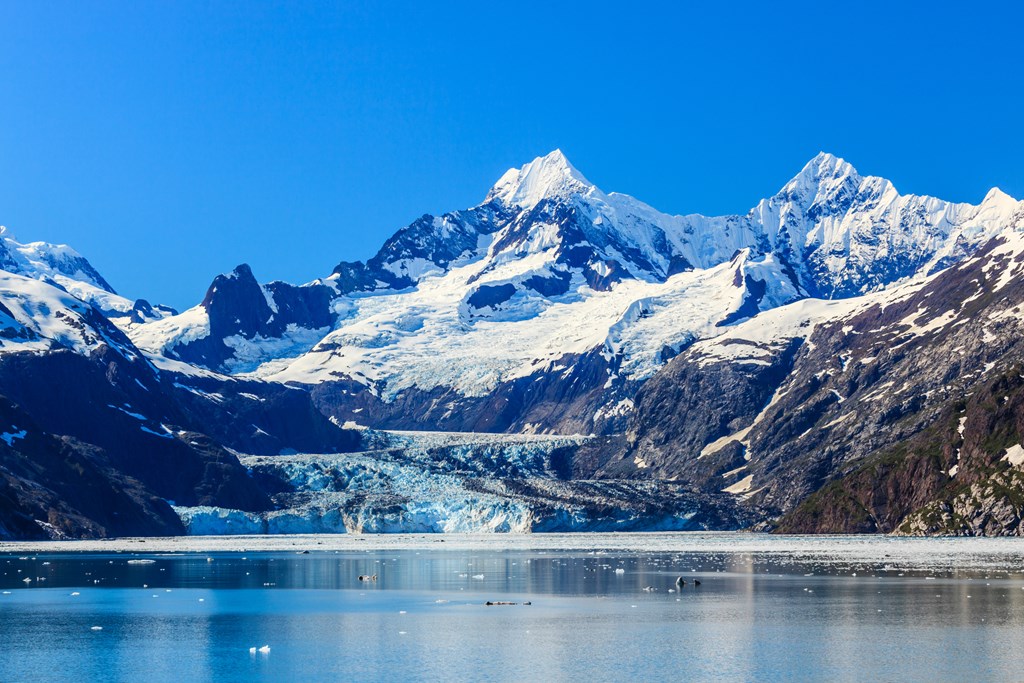 11. Glacier Bay National Park | Alaska
What would a list of majestic national parks be without mention of Alaska? The Southeast Alaskan Wilderness covers 3.3 million acres of mountains, glaciers, temperate rainforests, rugged coastlines, and deep sheltered fjords. Within Alaska's Inside Passage is Glacier Bay National Park, part of a 25-million-acre World Heritage Site. Here this is ample opportunity for amazing pictures — think glacier lilies, bighorn sheep (photograph at a distance!), swans at Elizabeth Lake, and grizzlies at Logan Pass.
A fun photography fact — scientists at Glacier Bay use the technique Repeat Photography to compare historical photographs to current ones taken at the same location to better learn how glacial movements change a landscape, and to document significant changes. Through analysis and interpretation of the photo pairs, information has been extracted and used to document the changing Alaskan landscape and glacier dynamics for the last century-plus
---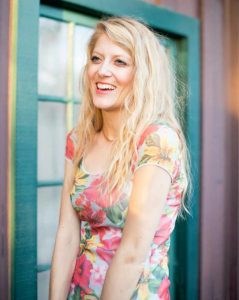 Leslie is a freelance travel and health/wellness writer who gets butterflies from telling stories and sharing information with readers across the globe. Her voice comes from a place filled with passion and dreams.
With over 10 years of experience in crafting words and years of embarking on travels that have taken this Montana girl to some incredible places, Leslie loves the adventures of both body and mind her writing takes her on.
To see what Leslie's up to in the writing and design world, visit her website here.