While northern winters can be beautiful and bring opportunities for cozy camping experiences, they can also bring frigid temperatures that are not everyone's ideal for outdoor camping adventures. Instead of postponing your next experience until warmer weather arrives, though, head south for some warm winter camping and one-of-a-kind travel destinations. Depending on the state, winters in the southern part of the U.S. have mild or warm temperatures, with little to no snow at all, so you can spend your entire trip taking in the sights and enjoying nature.
Read on to learn where to go for the best winter camping in the United States.
Your Guide to Warm Winter Camping
Benefits of Warm Winter Camping
Best Warm Winter Camping Destinations
Tips for Warm Winter Camping
Plan Warm Weather Winter Camping with KOA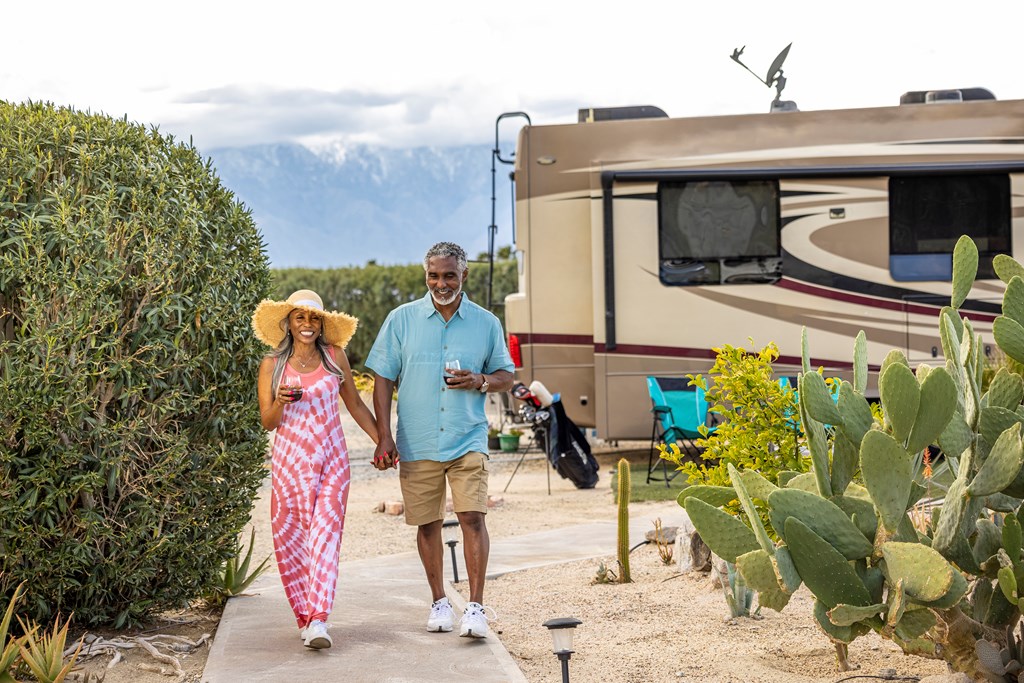 Benefits of Warm Winter Camping
Every camping trip is exciting, but a winter camping getaway has unique benefits for you and your health.
1. Chase Away the Winter Blues
Keep wintertime blues at bay by getting more sunlight this season. The more time you spend outdoors, the better your brain can produce serotonin, a natural mood booster that helps you stay happy and calm. Sunlight is also great for other aspects of your physical health by aiding in bone strength and helping your body combat some types of illnesses.
A beach trip is not the only way to get some more sunshine this winter season. Camping in a warm destination makes it possible to go hiking, sightseeing, swimming, sunning, fishing and al fresco dining — all activities that can help your body produce more serotonin.
2. Relax After the Busy Holidays
From home-cooked dinners and last-minute shopping to gift wrapping and complicated schedules, the holidays are a busy time for most. One survey found that 62% of respondents consider the holiday season as somewhat stressful or very stressful, and for many, this stress starts as early as November. A post-holiday camping trip is a great way to unwind after months of busy demands.
Camping vacations are all about slowing down, reconnecting with nature and spending time with loved ones on your own schedule. Having an itinerary is a good idea for reservations and budgeting, but nothing is set in stone. You can try new things, take scenic routes and enjoy spur-of-the-moment activities. Vacations mean dining out at restaurants, where the cooking and entertaining are already taken care of — all you have to do is enjoy yourself. Campgrounds offer a unique type of relaxation since you are surrounded by the great outdoors without sacrificing comfortable lodging. Kampgrounds of America even has fun amenities, on-site recreation at many locations and cozy fire rings for a truly memorable getaway.
3. Enjoy Smaller Crowds
If you are visiting somewhere with popular tourist places — like a national park, roadside attraction or museum — there are bound to be crowds of fellow vacationers. These crowds are usually smaller and more manageable during the off-season. Roadways may also be less congested because most people have already done their winter traveling for the holidays. Some events and restaurants even might have special discounts and packages available to boost wintertime sales.
Other tips for avoiding busy crowds during your winter vacation are:
Visit popular attractions on weekdays and spend the weekends relaxing or visiting less touristy areas.
Call ahead to restaurants to get your name on a waiting list.
Use daily crowd prediction websites.
Arrive at your stop early in the day.
Include a balance of tourist hotspots and off-the-beaten-path locations in your travel plans.
10 Best Warm Winter Camping Destinations
Looking for some fun in the sun? These are some of the best places to camp in winter.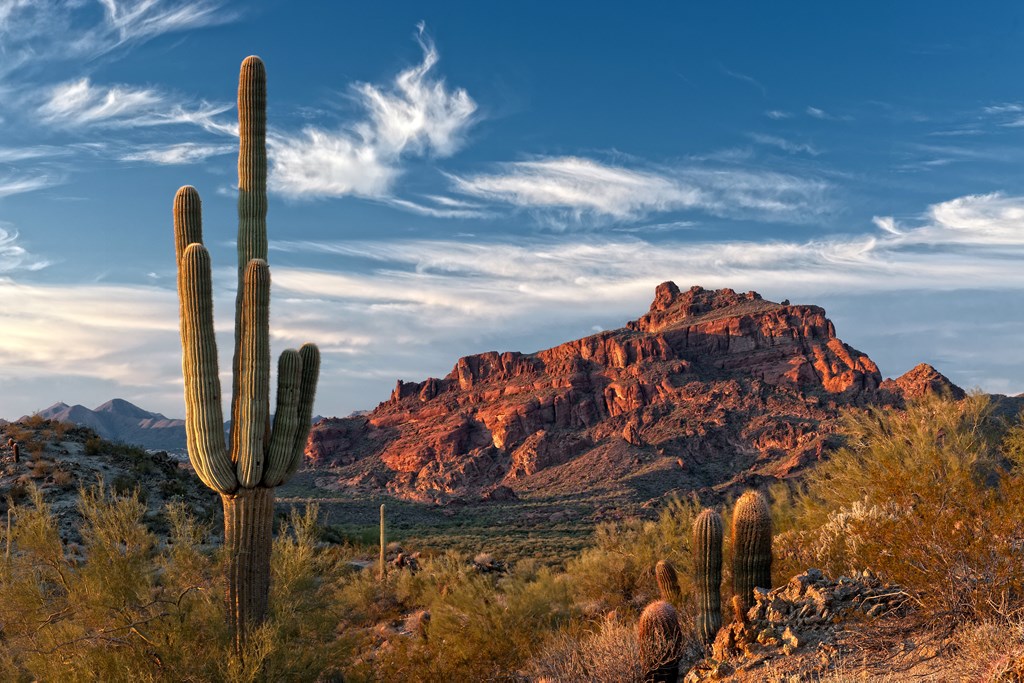 1. Tucson, Arizona
Tucson, Arizona, is a mild and sunny winter retreat, without much rain. Average highs range from 66 to 75 degrees, while lows rarely drop below the 40s and 50s.
It is a city steeped in Southwestern history and outdoor fun. While you are there, plan to:
The following Arizona KOA Campgrounds are in or near the Tucson area: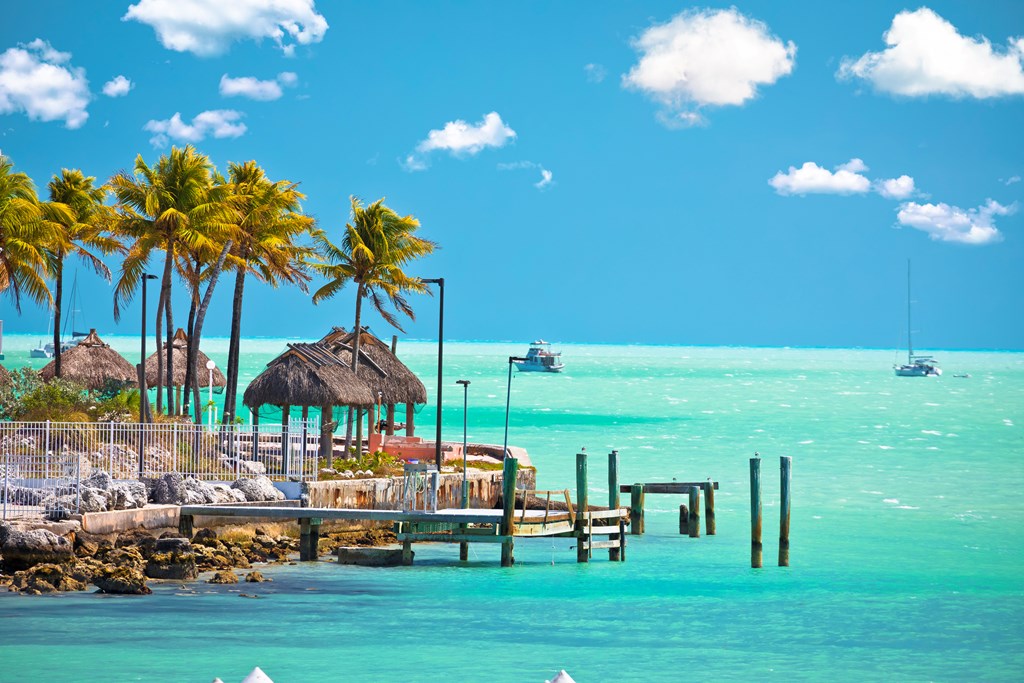 2. The Florida Keys
If you crave a tropical winter camping adventure, the Florida Keys is the place to go. Average wintertime highs are in the mid to high 70s, with similar water temperatures. Each city and park across the Keys is different, housing various plant and animal life. You might spot butterflies, tree snails, crocodiles and waterbirds against backdrops of pine rockland and freshwater wetlands, or snap a picture of bottlenose dolphins, whales, manatees, colorful coral and sea turtles in the ocean water — all while surrounded by lush mangrove forests and seagrass beds.
While sunning and swimming the day away at the beach is an ideal way to spend your winter, you can also:
The following Florida KOA locations are in or close to the Florida Keys: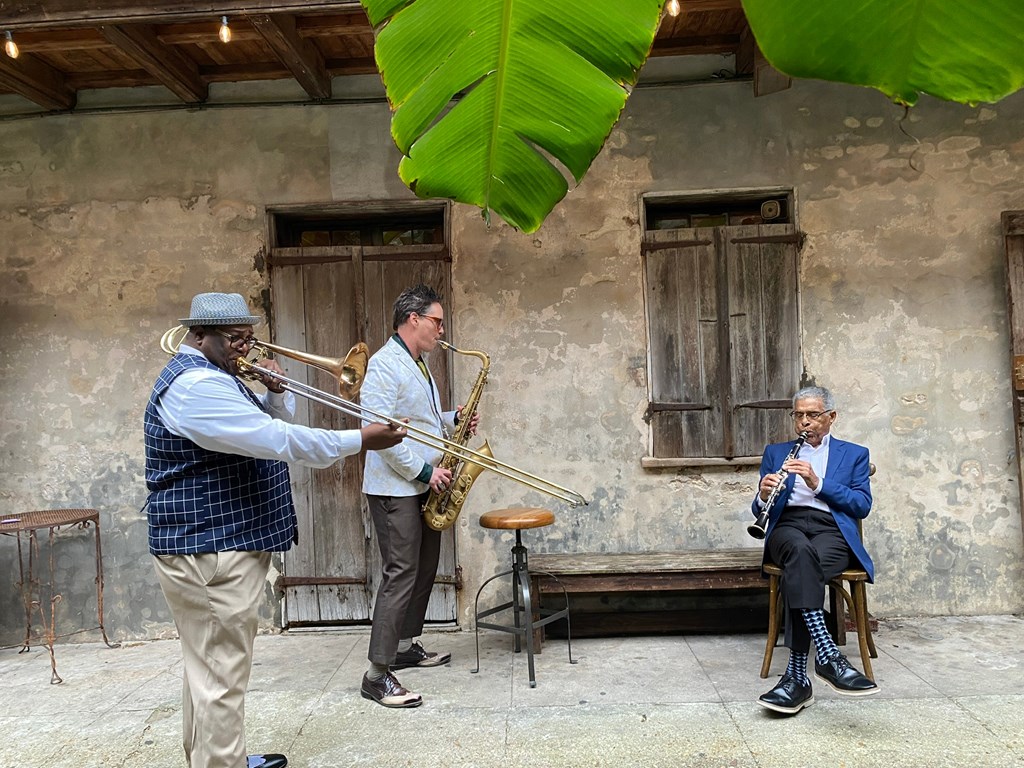 3. New Orleans, Louisiana
New Orleans is one of the ultimate warm winter camping destinations for travelers seeking non-stop fun and an endless list of activities to choose from. Winter weather brings averages in the mid to high 60s. The highlight of winter in NOLA is the world-famous Carnival season, which begins in January and ends with the epic Mardis Gras parade on Fat Tuesday.
Other favorite activities include:
Exploring the cemeteries: Take in the mystery and intrigue of New Orleans' historic cemeteries with a self-guided or guided tour through places like the famous St. Louis Cemetery No. 1.
Visiting the swamps: While a swamp might seem like an odd choice to spend a vacation, New Orleans' swamplands are a sight to behold. Each is covered in moss and full of swamp wildlife, including alligators. Reserve your spot on a swamp boat tour or rent a kayak for the day if you are feeling adventurous.
Taking a tour: NOLA has walking tours and carriage tours for every type of interest imaginable, including historical looks at the French Quarter, culinary tours across restaurants, heritage and cultural explorations, guided riverboat tours and numerous ghost walks.
Dining out: New Orleans is home to some of the country's most iconic cafés and restaurants, like Café du Monde and Commander's Palace. Locals also recommend lesser-known eateries, like Lafitte's Blacksmith Shop Bar and Coop's Place. Wherever you go, make sure to order a beignet and try an authentic creole dish.
Reserve a stay at one of these Louisiana KOA locations and be close to the action: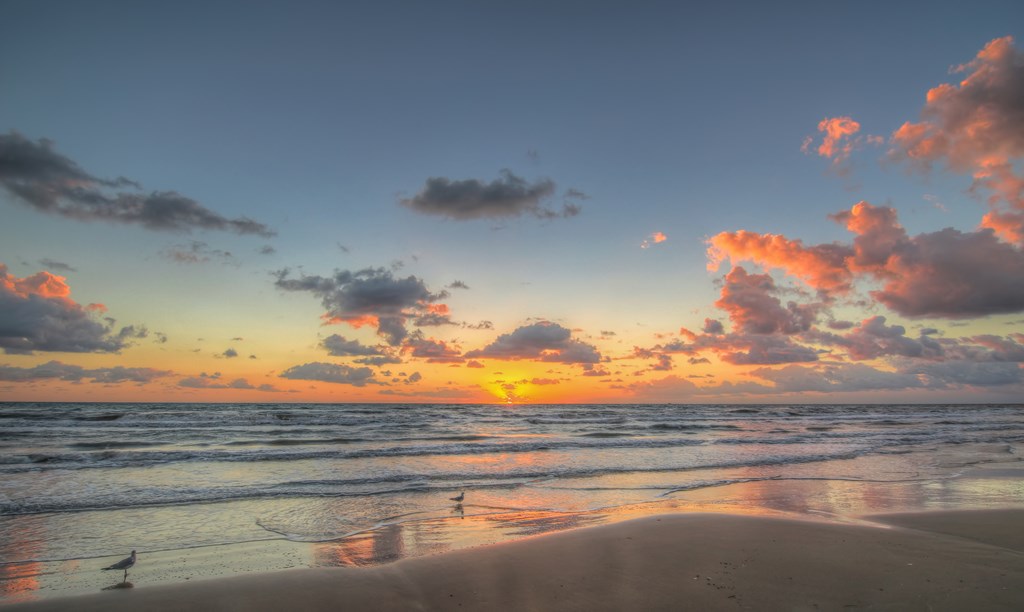 4. South Padre Island, Texas
Winter camping in Texas means canyons, mountains, coastlines, friendly locals and no shortage of fun things to do. One place to visit in the Lone Star State is South Padre Island, located near Padre Island National Seashore in southern Texas. South Padre Island is a barrier island framed by views of Laguna Madre Bay and the Gulf of Mexico. Wintertime high temperatures range in the high 60s and 70s, and the area receives more than 220 days of sunshine.
Family-friendly fun on South Padre Island looks like:
A chartered fishing trip: Charter a fishing cruise on the Bay or in the open sea and try your luck with the local catch, including flounder, trout, mahi-mahi, tuna, sailfish and redfish.
A day at the beach: Being on Texas' southern coast means white-sand beaches are never too far away. Sun, swim, splash or surf at your choice of beach access points.
Learning about wildlife: Local wildlife is the highlight of any South Padre Island camping trip. Learn about sea turtles at Sea Turtle, Inc., a public sea turtle rehabilitation and conservation facility. You can also walk the boardwalks or participate in a guided tour at South Padre Island Birding, Nature Center and Alligator Sanctuary.
Reserve a stay at South Padre Island KOA Holiday for your coastal Texas camping trip.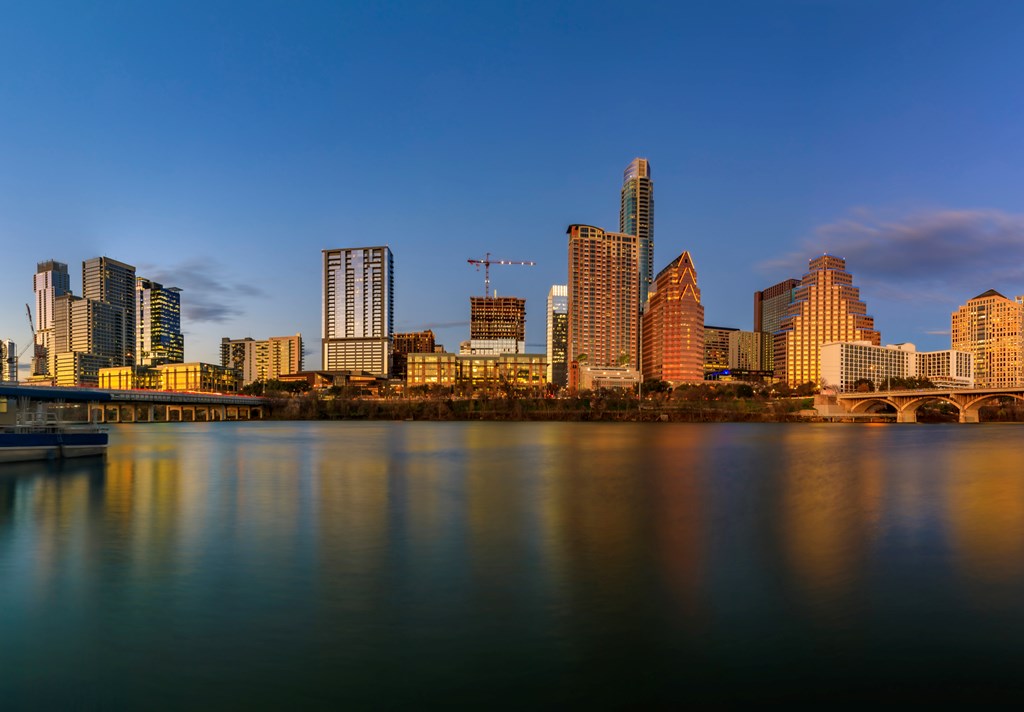 5. Austin, Texas
With more than 200 days of sun and winter temperatures in the 60s and 70s, Austin, Texas, is a top winter camping destination. Texas' capital city offers a more urban take on the camping experience, with a balance of nightlife, outdoor recreation and entertainment.
While you are there, you can:
Explore the city: Austin is full of cultural, artistic and metropolitan attractions. Shop your way through big box stores and local boutiques and take a walking tour of the city's highlights. Two famous museums are the Blanton Museum of Art and the O. Henry Museum. Austin even has several popular hiking trails and outdoor centers near the city, including the Barton Creek Greenbelt and Wild Basin Wilderness Preserve.
Attend a concert: As the live music capital of the world, the city is full of year-round concerts from diverse artists.
Enjoy a drink: After a day exploring the outdoors and taking in the city lights, sip a drink and indulge in local cuisine with your friends before heading back to your campsite. Austin has several distilleries and breweries and is close to some of the state's best wineries and vineyards.
Stay at one of these Texas KOA Campgrounds for an easy commute to Austin: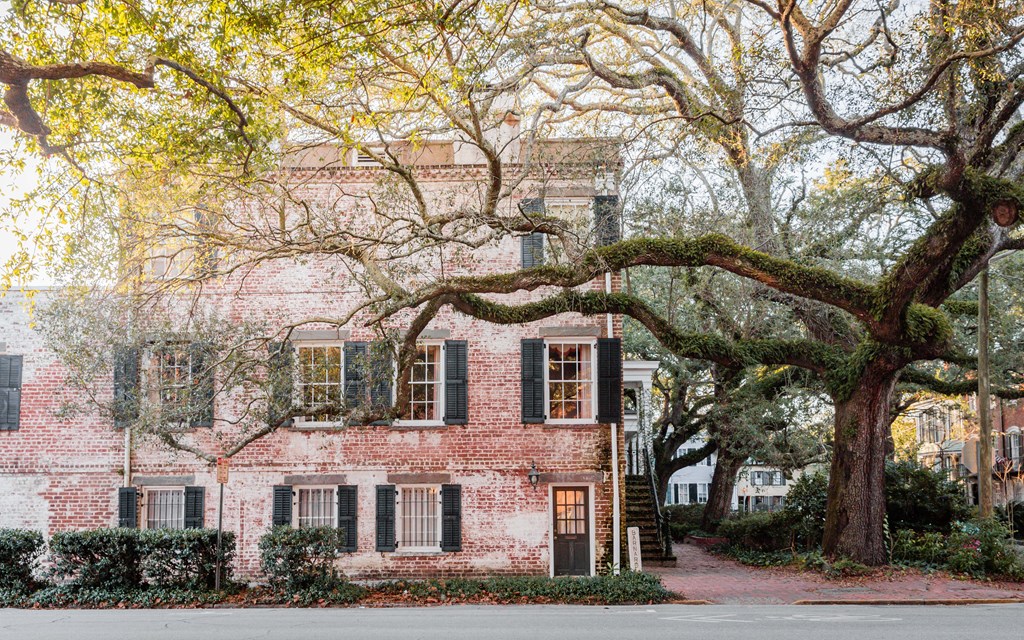 6. Savannah, Georgia
Visiting historic Savannah, Georgia, in the winter means enjoying temperatures spanning the 60s — perfect for daytime adventures and evenings around a warm campfire.
Some of the most memorable Savannah activities include:
Spending time outdoors: Mild temperatures make outdoor adventures more enjoyable than ever. Head to Oatland Island Wildlife Center to see more than 150 animals housed on more than 100 acres, or visit the Savannah National Wildlife Refuge for a closer look at tidal marshes and local wildlife.
Taking a day trip: Tybee Island, Georgia, and Hilton Head, South Carolina, are nearby beaches that are popular with locals and tourists alike. Each is only a short trip from Savannah — about half an hour each.
Touring the city: Take a walking tour of the historical city or opt for a spookier version and see why Savannah is known as one of America's most haunted cities. Do not forget to pay a visit to Old Fort Jackson, a National Historic Landmark with daily demonstrations and educational exhibits.
Seeing a show: The Historic Savannah Theatre has been a Savannah staple since its opening day in 1818. Since then, it has become a must-see destination for history lovers and anyone interested in seeing a live show.
Reserve a stay at one of these Georgia KOA locations: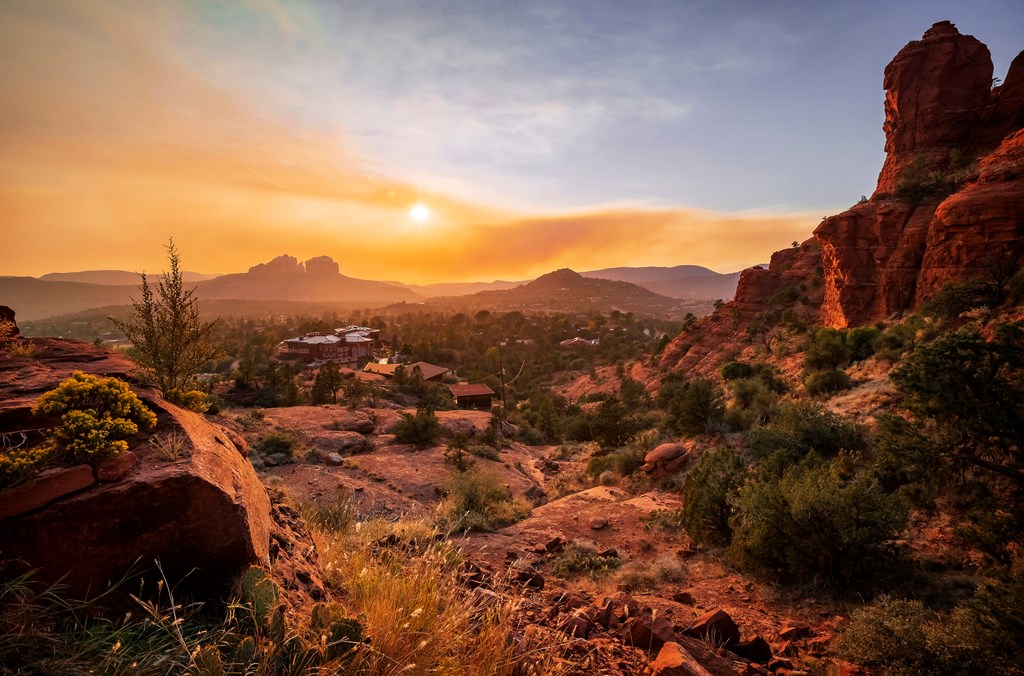 7. Sedona, Arizona
For winter camping in the Southwest, there are few places as memorable as Sedona, Arizona. Though you may still experience an occasional dusting of snow at higher elevations, wintertime highs average in the 50s and 60s. Mild temperatures are only part of the appeal, though — the real prize is being surrounded by Arizona's red rock scenery and participating in activities such as these:
Explore the view: Immerse yourself in Sedona by going on a self-guided or guided hike through the red rocks. You can also pay a visit to Coconino National Forest, home to the Palatki Heritage Site, where you can view preserved Sinagua cliff dwellings.
Tour a vineyard: Sedona has numerous vineyards and wineries, perfect for romantic winter retreats or celebrations with friends.
Relax and renew: With such picturesque surroundings, it is no surprise that Sedona is the ideal place to vacation for relaxation and wellness. The town is full of spas specializing in healing and relaxation. Winter also brings some popular health and wellness festivals, like the Sedona Yoga Festival and VegFest.
Stay comfortably at a campsite at any of these KOA locations: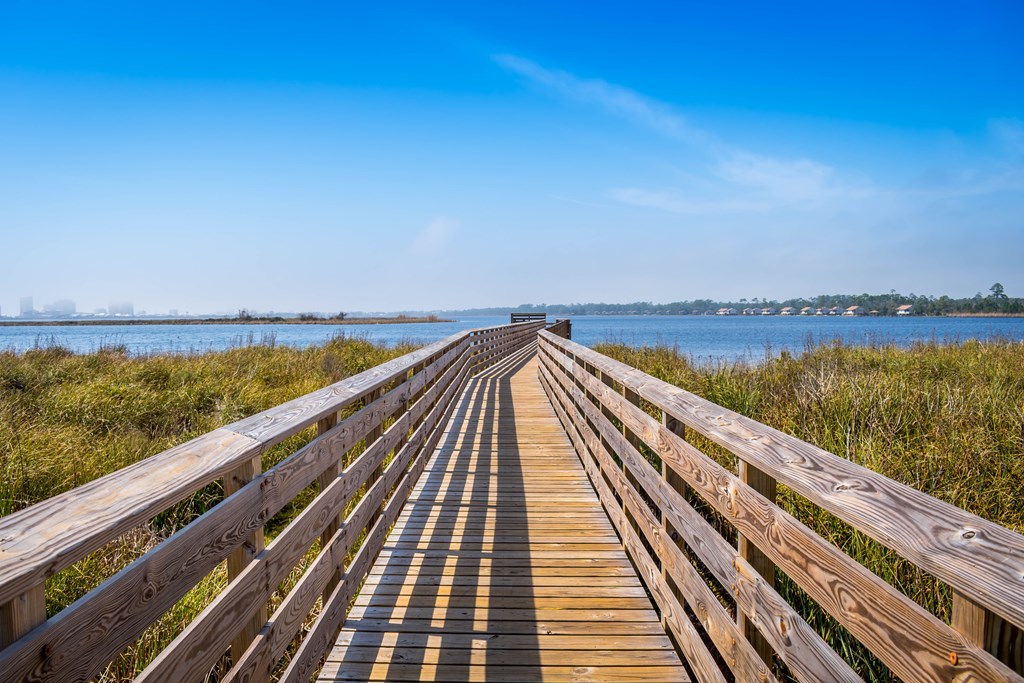 8. Gulf Shores, Alabama
Gulf Shores, Alabama, is one of the best winter camping destinations if you are seeking a coastal retreat. While Gulf State Park and local fishing charters are a great way to spend your vacation, the scenic beaches are unforgettable. Winter temperatures average in the high 60s, so it is perfect for lounging onshore with a book in hand.
You can get to Gulf Shore beach land through any of these public access points:
Lagoon Pass
West 13th Street
West 12th Street
West 10th Street
West 6th Street
West 5th Street
West 4th Street
Gulf Place West and East Beach
Enjoy everything Alabama has to offer at Gulf Shores / Pensacola West KOA Holiday.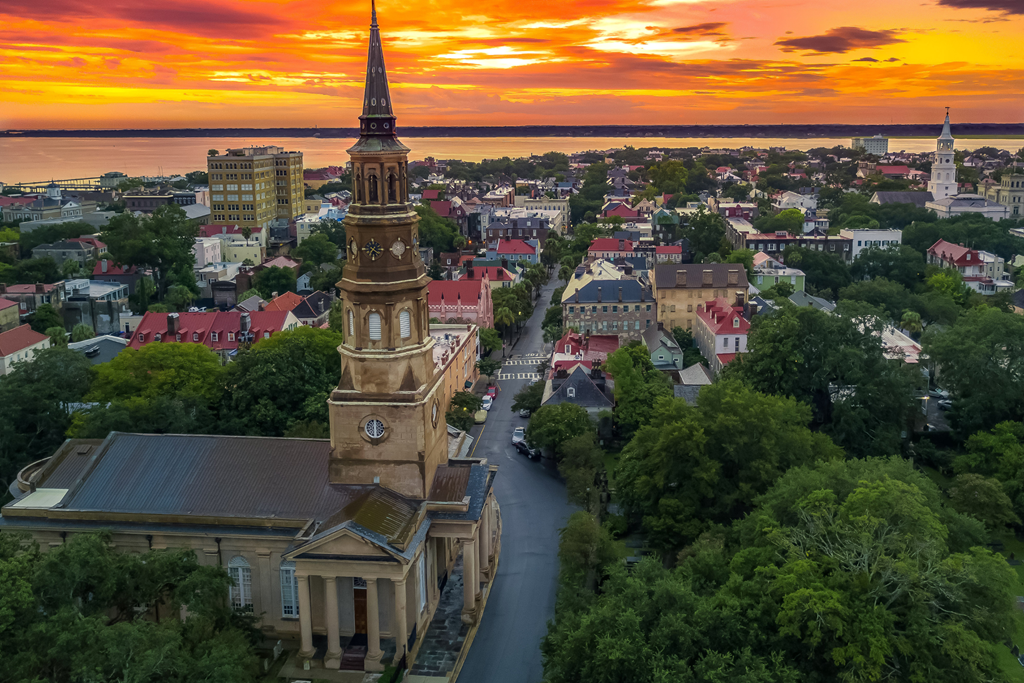 9. Charleston, South Carolina
If you are interested in winter camping in the Southeast, Charleston, South Carolina, has you covered. Expect plenty of 60-degree days, but bring along some rain gear, just in case.
You will not want to miss out on these activities during your Charleston vacation:
Tour the city by carriage: See historic Charleston from the comfort of a picturesque carriage ride, which will take you through the city's highlights while teaching you more about this Southeast staple.
Enjoy a meal: Plan to spend several nights indulging in Charleston cuisine before calling it a night at your campsite. The city is full of breweries, fine dining, late-night eateries and bakeries galore.
Visit the beach: Folly Beach and Sullivan's Island are two of Charleston's most famous — and most photographed — beaches. It will be too cold to swim, but bring a coat and winter picnic for a memorable lunch by the sea.
Dine at a culinary festival: Food lovers, rejoice — Charleston is home to more than famous restaurants and bars. It also hosts the Charleston Wine and Food Festival and the Lowcountry Oyster Festival, which typically take place during the winter months.
Contact one of these South Carolina KOA Campgrounds for your Charleston trip: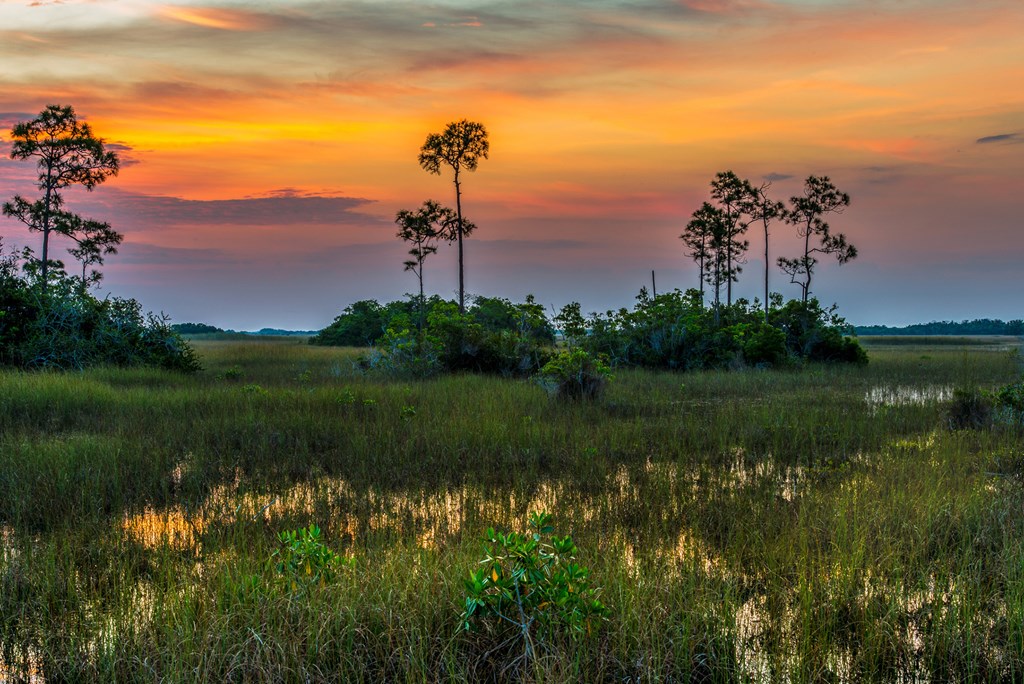 10. The Everglades
Winter in Florida's Everglades is considered the dry season, with warm temperatures ranging from the low 50s to the upper 70s. It is a great time to explore the Everglades National Park since you will not have to worry about nagging mosquitoes, and water levels are low enough that many animals become active and easier to spot from a safe distance.
The park is a great place to go hiking or biking against a backdrop of trees, wildflowers and succulents. Bring your camera and snap a photo of more than 300 bird species or some of these animals:
River otters
Red and grey foxes
Armadillos
Bottlenose dolphins
Tree frogs
Geckos
Turtles
Weasels
Domestic pigs
White-tail deer
Experience Florida's Everglades with one of these KOA locations as your basecamp:
Hollywood KOA
Davie / Ft. Lauderdale KOA
Tips for Warm Winter Camping
Now that you have explored some of the greatest places to camp in the winter, it is time to prepare for your vacation! Here are some tips for a successful warm winter camping adventure:
Have a plan: Pre-planning is always a good idea when organizing a vacation, but it is crucial for winter trips. Map the route you plan to travel to your destination and check the weather forecast for travel days. Stick to maintained interstates and highways in case there are hazardous wintery conditions along the way. Create a vacation itinerary with your travel partners and buy tickets or make reservations for attractions that may fill quickly, like a popular restaurant or show.
Pack your bags wisely: Smart packing is the key to successful warm winter camping, even if you are traveling somewhere that does not experience a snowy winter. You need to pack a balance of winter and warm weather clothes if you are traveling from north to south. Remember rain gear, like a coat, boots, umbrella and poncho. If you are going tent camping, evening temperatures may still get chilly in some states — bring plenty of blankets and consider a tent-safe heater if necessary.
Try new things: With warm weather and small crowds, winter camping in the South is the perfect time to learn a new skill or participate in a once-in-a-lifetime experience. Your itinerary should include plenty of relaxation and familiar fun, but look for ways to make your trip even more memorable with unique attractions, local classes and demonstrations or guided tours.
Stay somewhere comfortable: If you are seeking an indulgent, peaceful winter camping escape, reserve a stay somewhere comfortable. KOA Campground offers your choice of Tent Sites, RV Sites, cabins and more for all types of campers. Be sure to check with your desired KOA location to see what options they offer!
Plan Your Warm Winter Camping Getaway at KOA Today
No matter where you travel, a KOA camping trip is the perfect way to spend your wintertime vacation. KOA Campgrounds are safe, with helpful staff available to give local recommendations or answer your winter camping questions. Every campsite at KOA is clean and spacious, with nearby restrooms with hot water and on-site laundry facilities. Select locations also have unique amenities, like dog parks, restaurants, planned events, swimming pools, lawn games and both indoor and outdoor recreation opportunities.
Every KOA location lets you choose how to camp, with standard and Premium Tent Sites for those who prefer a more rustic experience and full-hookup RV Sites for road trippers and frequent campers. Two of the most popular winter camping options at KOA are:
Glamping options: Glamping is an elevated form of traditional camping that focuses on indulgence and comfort, often in memorable, unique lodging, like tepees, vintage Airstreams, renovated train cabooses and safari tents. It is also a good way to celebrate milestone events. Since glamping options vary across KOA locations, be sure to contact your chosen site to learn more about your options before reserving a stay.
Cabins: Cabins offer a private, furnished camping experience with electricity and bedrooms, perfect for a family getaway or winter vacation with friends. Deluxe Cabins also include a private bathroom and space for more loved ones. Select cabins feature things like kitchenettes, gas grills, porch swings or KOA Patios® — contact your KOA to learn more.
Find a KOA location near your vacation destination, and start planning your winter camping getaway today!
---
About the Author: Kampgrounds of America
Kampgrounds of America is the largest system of open-to-the-public campgrounds in the world, with over 500 locations across the United States and Canada. Founded in Billings, MT in 1962, KOA's family of campground brands – KOA Journey, KOA Holiday and KOA Resort – today serve more than a million camping families each year. KOA is dedicated to "connecting people to the outdoors and each other" by providing people with a variety of camping experiences and the information they need to make the most of their camping trip. Read more of their camping and travel resources by visiting KOA.com/blog.