From roasting marshmallows and mini golf to picnics in the park and kayaking down the river, camping in the summer has its timeworn charms and nostalgia. But fall is a season with just as many memory-making experiences on a camping trip. With less mosquitos, less traffic, and less sweltering heat, this is low-key prime time for family fun in the lingering sun. As temperature dips to a more comfortable degree, outdoorsy activities become more appealing and attainable, with the added bonus of seasonal novelties that only come but once a year. From apple-picking to fair-going and bird-watching, here is your ultimate bucket list for what to do on your next fall camping trip.
If you're camping in the fall, here are the bucket list things you need to do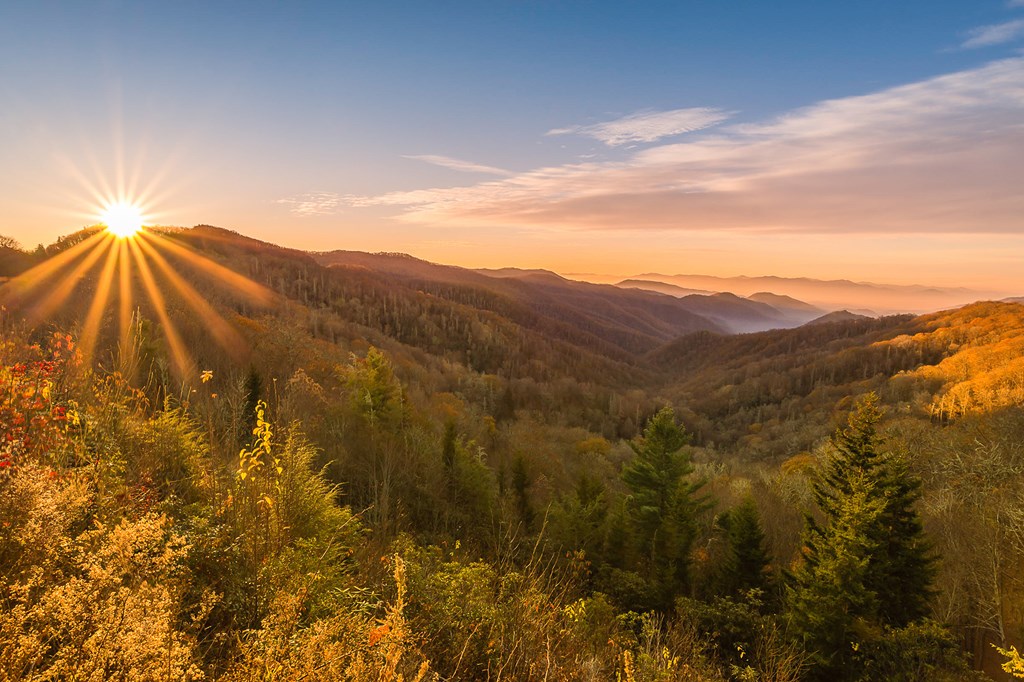 1. Visit a National Park
Summer may be prime time for many of America's national parks, but fall is really the time to shine for many of them, especially the over-crowded ones that feel downright impossible during school break. Parks like Acadia, Yellowstone, Yosemite, and Grand Canyon see lesser crowds and more foliage, with abundant wildlife to boot. And in Southern states, like Arizona, Florida, and Texas, where summer temps can be relentless, fall is an apt opportunity to camp and recreate more comfortably in parks such as Everglades, Death Valley, and Big Bend.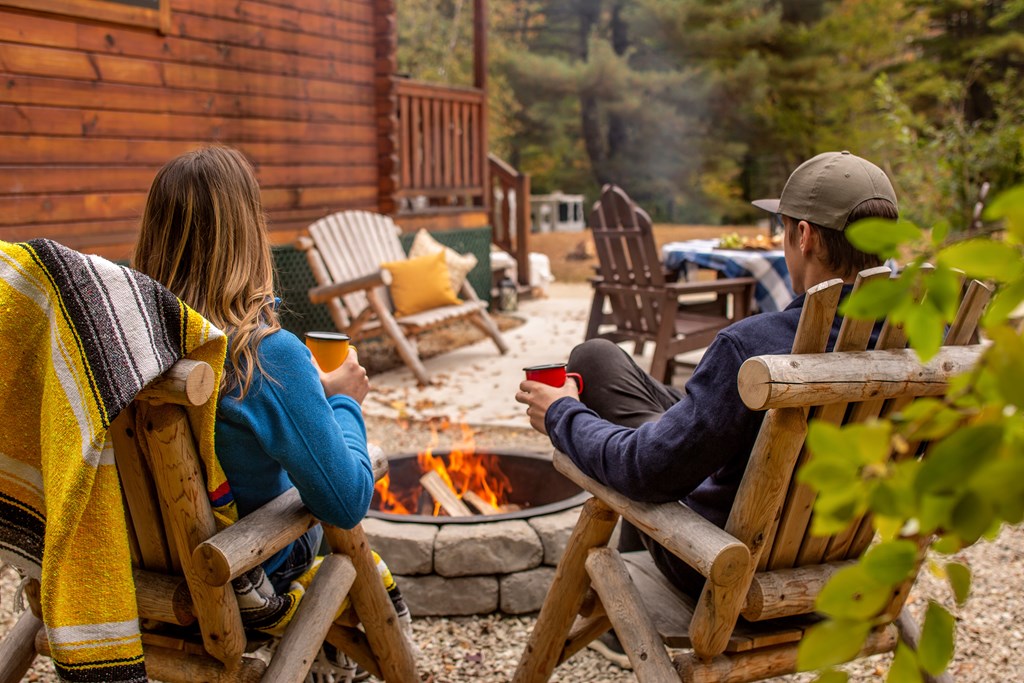 2. Build a Campfire
S'mores need not be confined to summer vacation. In fact, fall may be the best season of all for building a campfire. For starters, the fact that it gets darker earlier means you can start getting cozy sooner, providing more time around the fire. The chillier temps also make campfires feel that much toastier and comfier, without having to swat away a maelstrom of mosquitos long into the night.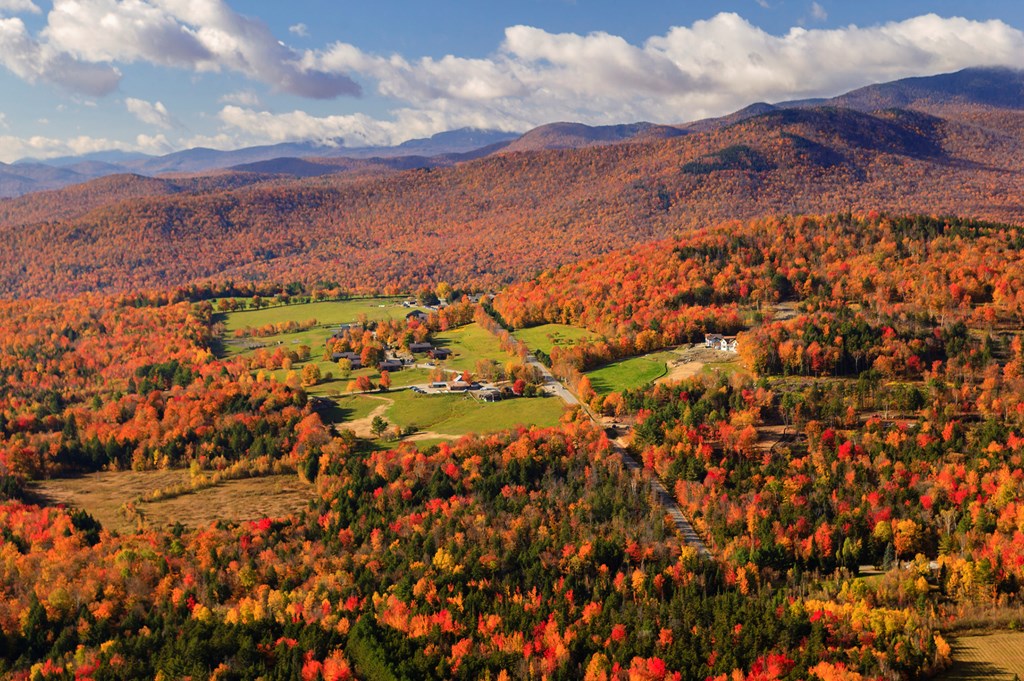 4. Drink in the Foliage
The most prized pastime during the fall camping months is leaf-peeping. Especially in the northeast and along the east coast, this is the time of year to shine — literally, colors get so vibrant that entire forests seem to glow. From Maine all the way down to Georgia, fall foliage turns any camping trip into a luminous showcase, adding vibrancy to fall hikes or even something as simple as lounging on a hammock with a good book. No matter what you do or where you go, be sure to take time to stop and smell the roses. And in this case, that means taking the time to drink in the sights and marvel at the seasonal change.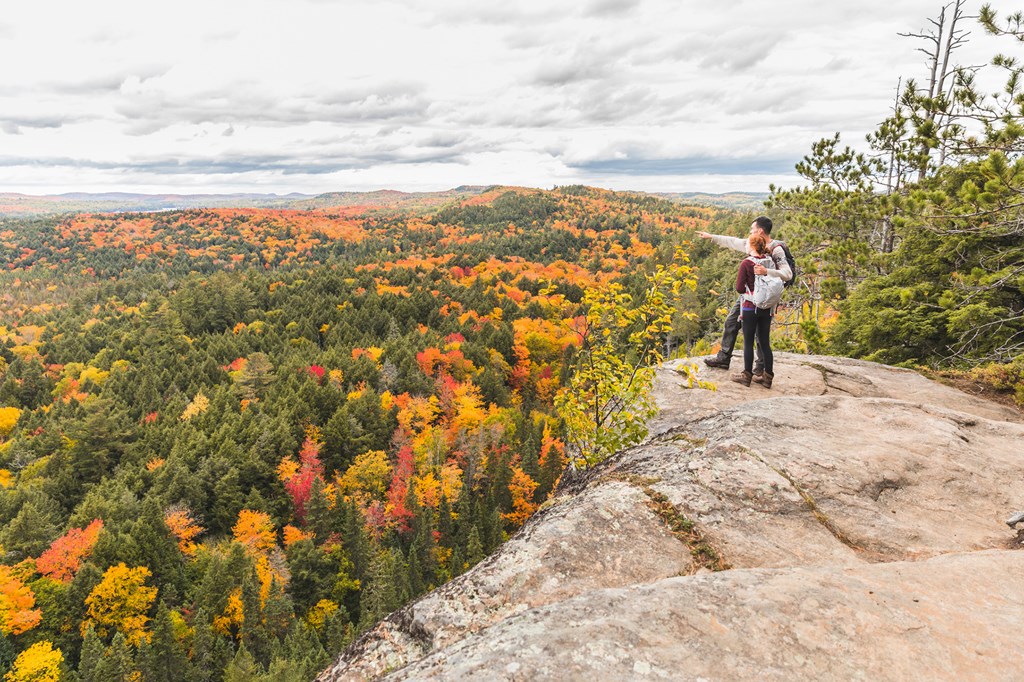 5. Hit the Hiking Trails
While September can occasionally cling to high temperatures and late-fall can feel downright frigid in parts of the country, there are a precious few weeks in October and into November that are pretty heavenly for hiking. In a wide array of national and state parks, particularly, fall temps allow for some of the best hiking weather of the year, allowing for sun-soaked trails without the scorching humidity. For many parts of the country, especially in the south, this is also the rare time of year when you can comfortably hike mid-afternoon, so you don't need to set your alarm for a pre-sunrise hike.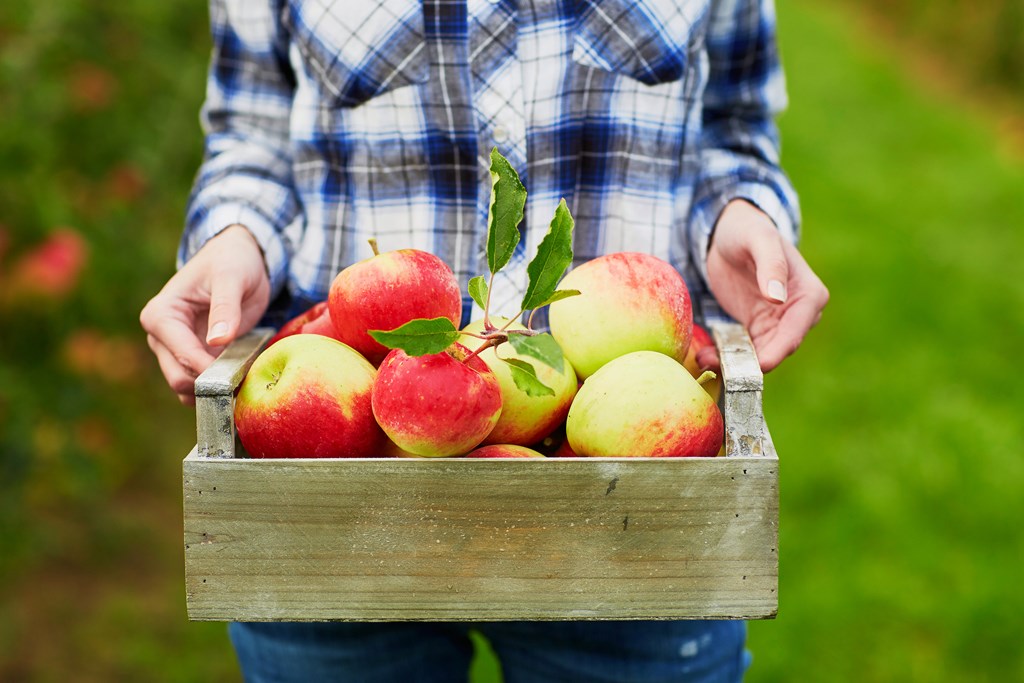 6. Go Apple-Picking
One of the foremost nostalgic activities in the fall, apple-picking is a pastime that's sure to make any camping trip a pastoral one. Much of the country on the east side of the Mississippi in particular has some of the most prized apple-picking terrain, with seemingly endless options in the Midwest, Southeast, and Northeast all ripe for the picking. Orchards range in size and scope, with some offering extravagant amenities and games, while others may be best known for their apple cider, caramel apples, caramel popcorn, and cider donuts. Either way, no matter where you wind up, an apple outing is a bucket full of fall fun.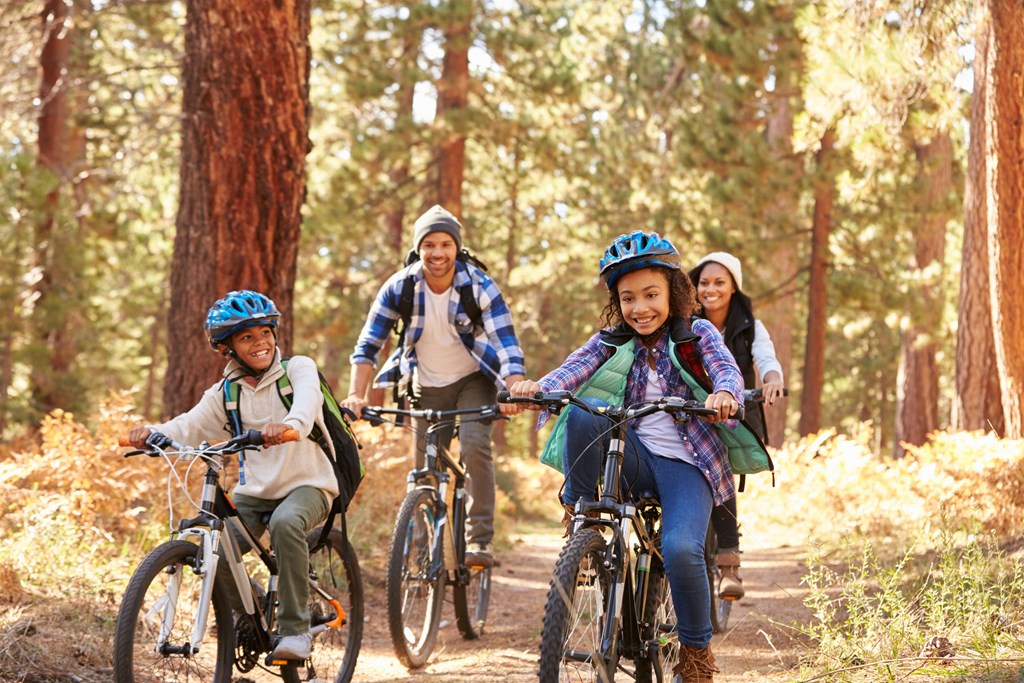 7. Suit Up for a Bike Ride
Like hiking, riding a bike is a physical activity that benefits from less heat and less crowds. Weather on a road bike or a mountain bike, fall routes abound across the country, offering respite from the summertime temperatures and enabling a bike ride that's far more easy-breezy. Literally, those fall breezes are bliss. For optimal awe, some ideal bike routes to take include riding the carriage roads of Acadia National Park, scenic Skyline Drive in Shenandoah National Park, Cades Cove Loop Road in Great Smoky Mountains National Park, Avenue of the Giants in Redwood National and State Parks, and the Shark Valley Trail in Everglades National Park, where you're far more likely to see alligators than sharks.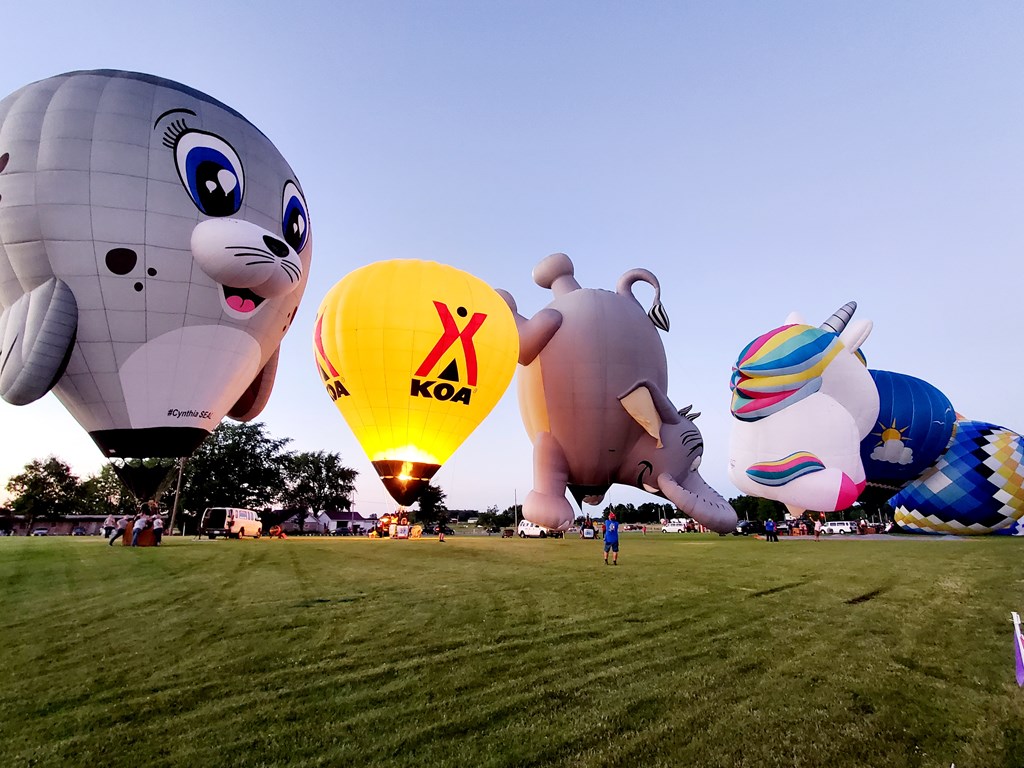 8. Ride a Hot Air Ballon
Fall may be high time for foliage and apple orchards, but it also happens to be high time for balloons. Specifically, the super-sized ones you can ride in. Hot air balloons are a year-round sight in lucky parts of the country, but fall is when they really rise to prominence and provide opportunity for the public to partake. The most famed example of this is the annual Albuquerque International Balloon Fiesta, a massively attended global phenomenon held every October. If you find it a tad tricky to snag a coveted hot air balloon spot in Albuquerque, other options include the Snowmass Balloon Festival in Colorado, the Fredericksburg Hot Air Balloon Festival in Texas, the Adirondack Balloon Festival in New York, and the Tampa International Balloon Festival in Florida.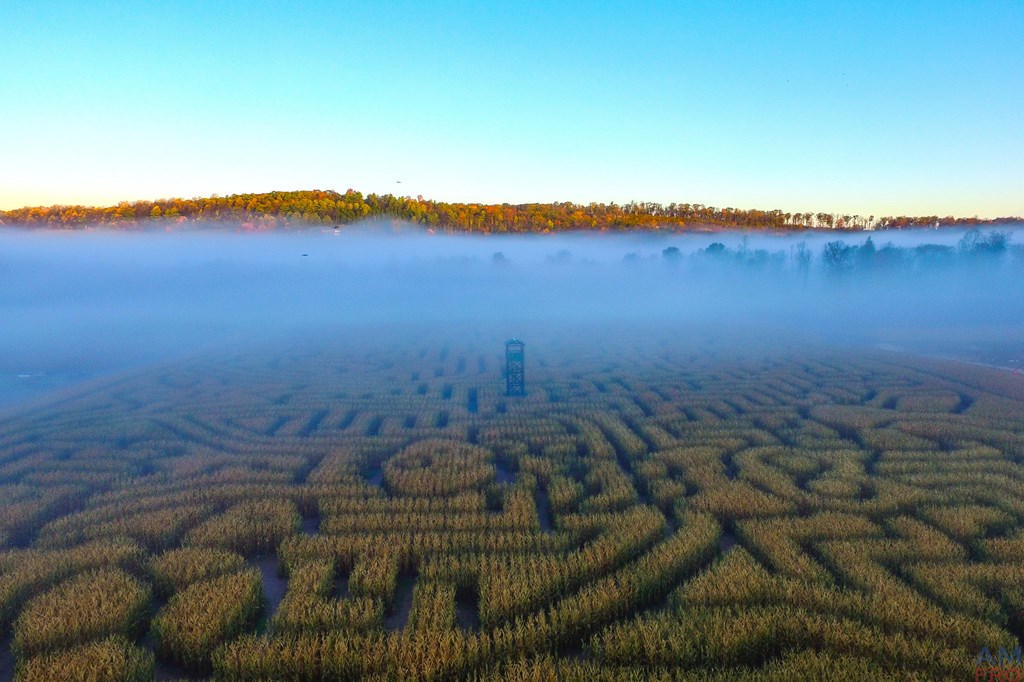 9. Get Lost in a Corn Maze
Right up there with apple orchards and cozy campfires, it doesn't get any more autumnal than a good old fashioned corn maze. All over the U.S., this homey activity has become a seasonal sensation, with mazes running the gamut in size, theme, and scope. These include the colossal 53-acre maze at Cool Patch Pumpkins, the largest maze in the world, in Dixon, California; elaborately themed labyrinths at McPeek's Mighty Maze in Coshocton, Ohio; four different mazes at Richardson Adventure Farm in Spring Gove, Illinois; and immersive fun at Davis Mega Maze in Sterling, Massachusetts, where three miles worth of corny passageways are interspersed with games and activities.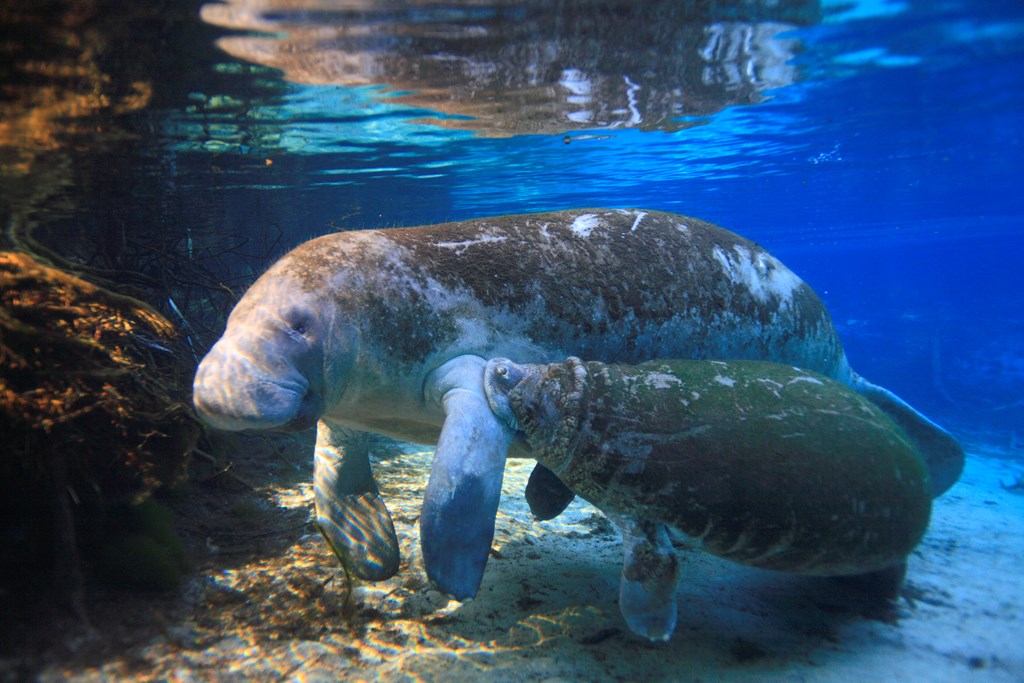 10. See Manatees
In certain parts of the country, fall may be high season for spitting wildlife like bison, turkeys, eagles, and bears as they bulk up before hibernation. But for folks camping in Florida during this time of year, it's high season for a different kind of cute critter. Especially in November, places like Blue Spring State Park provide a serene locale for leisurely strolls or kayak trips, during a time of year when manatees flock to the river in search of warmer waters. With its shimmering, crystal-clear waters and tranquil forest setting, the whole setting looks like something out of a Floridian fairy tale, and the experience alone is worth a fall camping trip to the Sunshine State.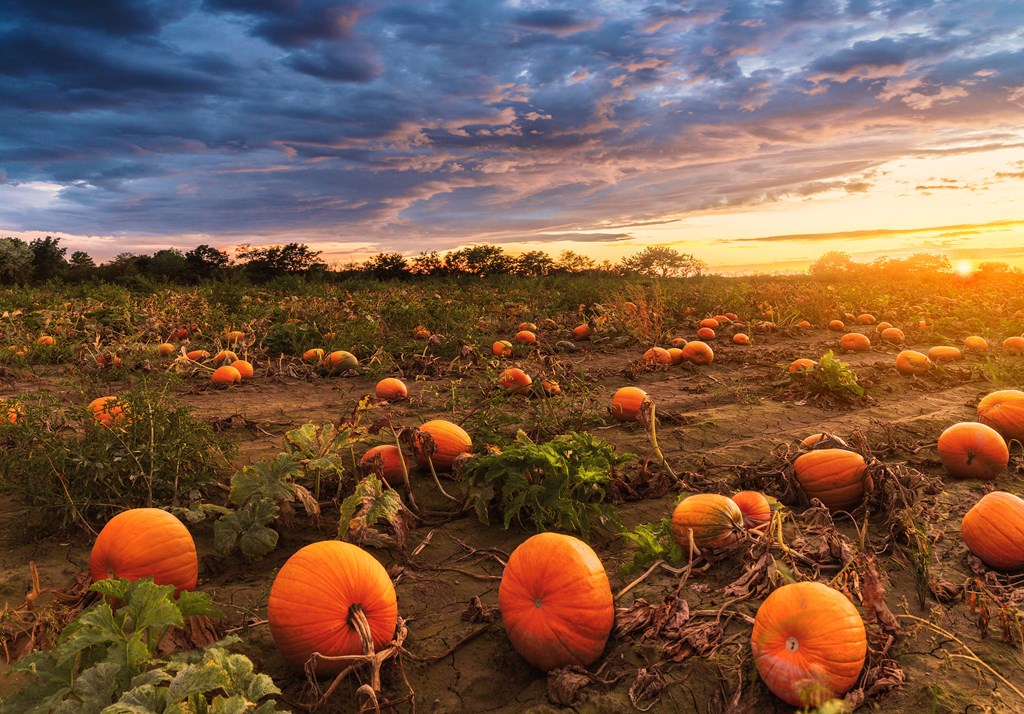 11. Pick Pumpkins
When it comes to pumpkins in the fall, there's more to the season than pumpkin spice lattes. An apt and fun family activity on any camping trip, heading to a pumpkin patch is a great way to engage in one of the season's most endearing experiences. Head to a pumpkin patch in the morning (or even just pick up some gourds from a market!), then take them back to your campsite to carve outside later. Added bonus: if you carve your pumpkin into a Jack-O-Lantern, you can use it as a makeshift camp lamp!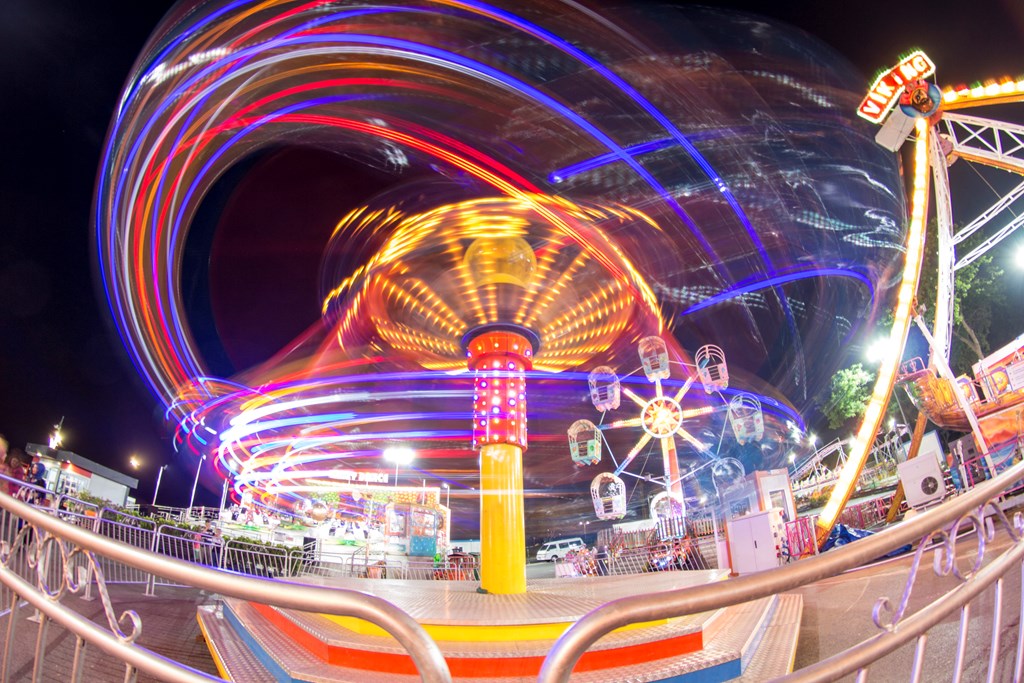 12. Visit a State Fair
From Minnesota and Iowa to Oklahoma and New Hampshire, state fairs come out of the woodwork during the fall months, and they're always a good time for good eats, rides, animal activities, and other folksy fun. An unabashed taste of pure Americana, autumnal state fairs are opportunities to get casual, check your pretense at the gate, and chow down on turkey legs, funnel cakes, pierogies, ice cream sundaes, and deep-fried Oreos. They're also havens for horse shows, carnival-style games, Ferris wheels, live music, and much more.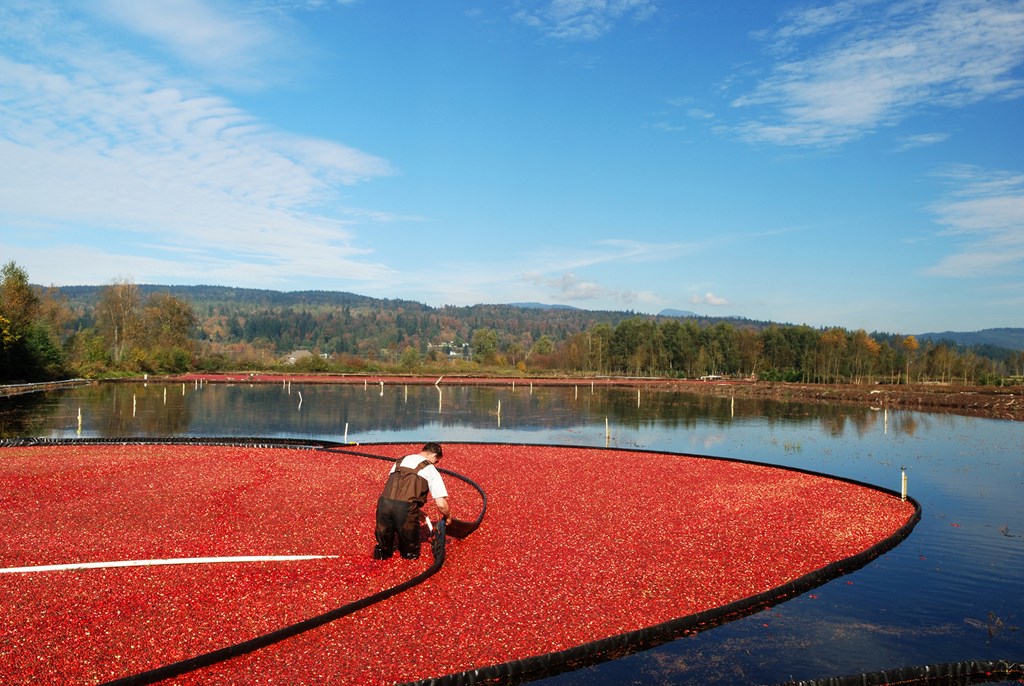 13. Savor Seasonal Eats
From pumpkin spice and apple pie to Thanksgiving fixins like roast turkey, stuffing, and mashed potatoes, fall is in the running for the season with the best food — much of which is even better when savored at your campsite. Beyond the beloved favorites, though, regional specialties abound across the country, providing a unique opportunity to visit a local market and pick up ingredients to cook over a campfire or in your RV. Of the delicacies reaching their seasonal peak during this time, there's Dungeness crab in the Pacific Northwest, pomelos and tangerines in Florida, dates and figs in California, cranberries in New England, and okra along the Gulf Coast. Fall is also a great time to seek comfort in dishes like chili, popular with regional spins in areas like Texas and Cincinnati, as well as Louisiana-style gumbo and something called lutefisk, a Scandinavian air-dried whitefish creation popular in Minnesota.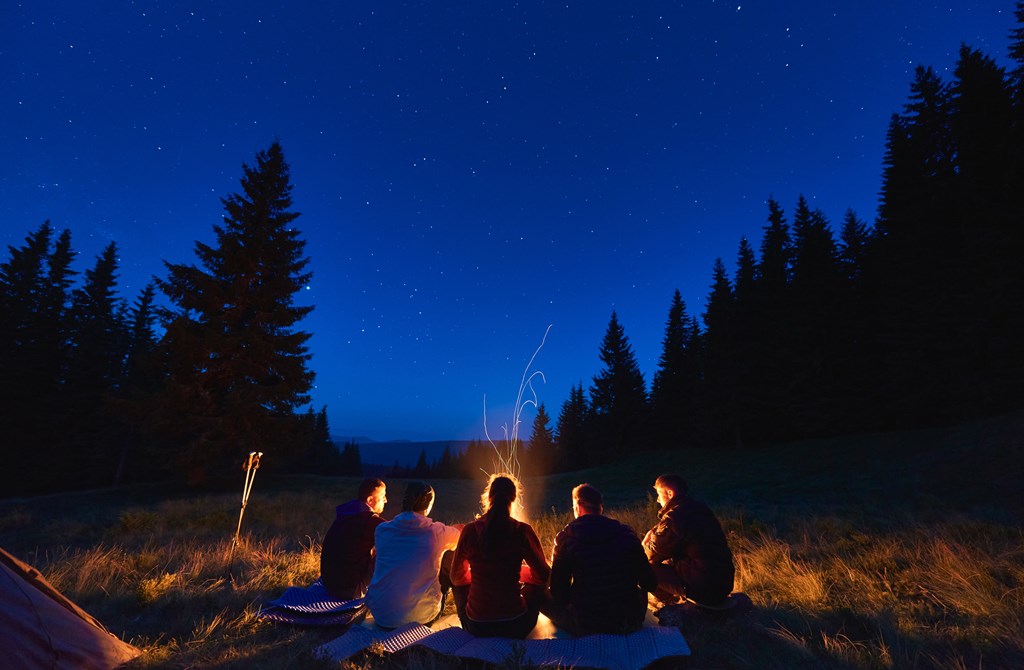 14. Tell Ghost Stories
With Halloween being a preeminent holiday in the fall months, and campfires being a preeminent camping activity, why not combine the two for some spooky ghost stories after dark. Keeping in mind the age range of your audience members, it doesn't get much more on-brand for fall than scary stories around a campfire, especially when cozy jackets and marshmallows are involved.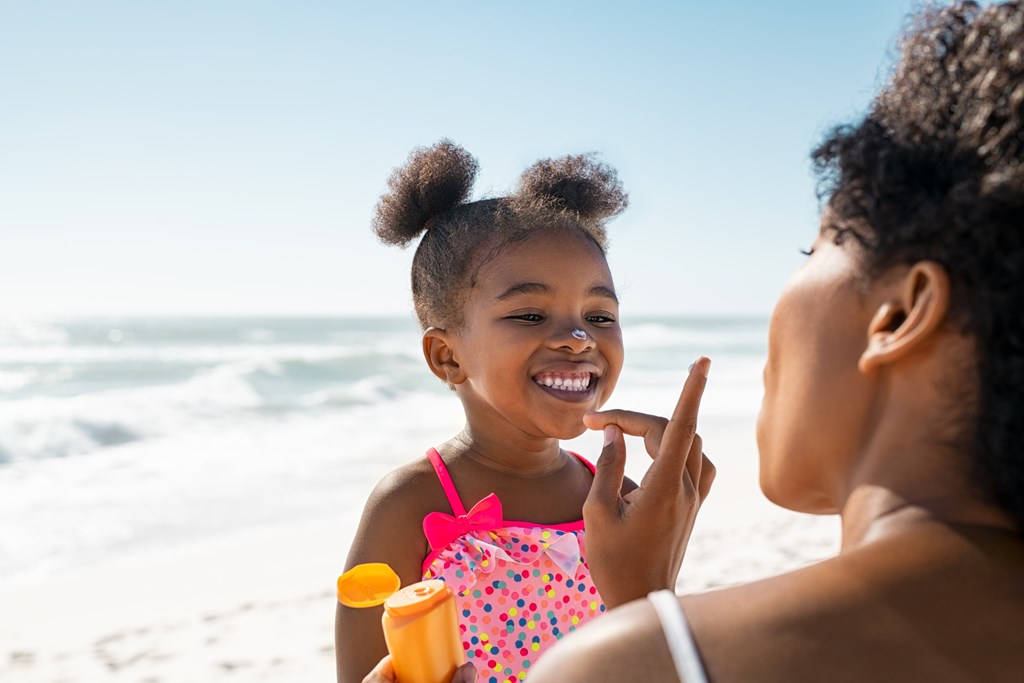 15. Have a Beach Day
It might seem odd to suggest a beach day as a fall camping activity, but when you consider that this is a premiere camping season for states like Florida, southern California, Alabama, Mississippi, and Georgia, it makes perfect sense. It's all the summery fun in the sun, with much less of the crowds. While the water may be a tad chilly for swimming, it's worth it to have the beach to yourself, frolicking in the sand, skipping stones, playing fetch with your dog, and having a picnic.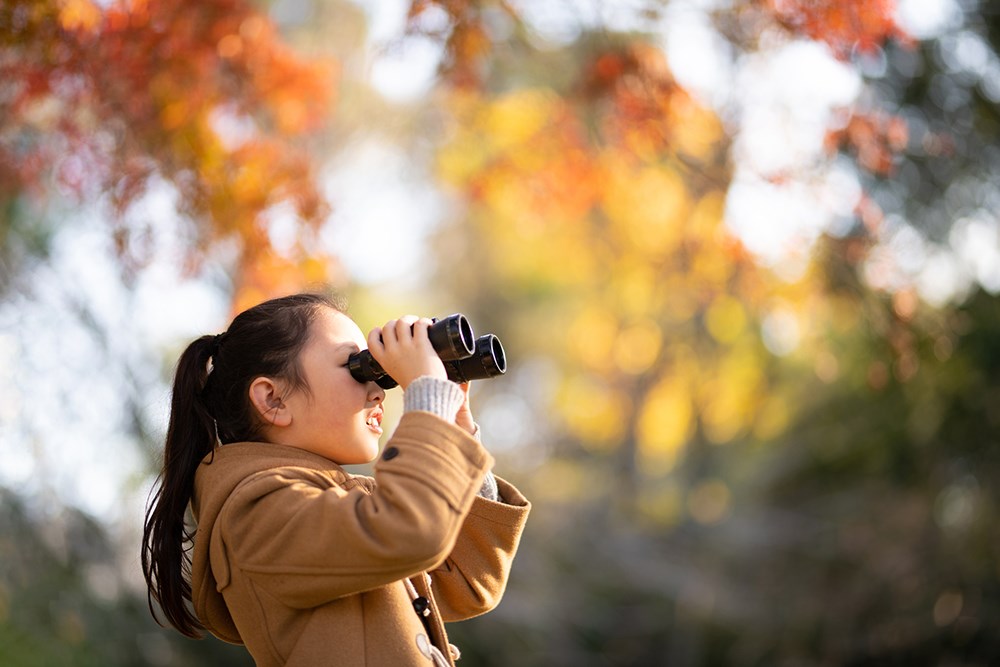 16. Go Birding
Fall is also a huge time for birds. As the primary migration season for many North American species, fall provides a much greater opportunity to see different avian animals en masse, both those that are native to your area and those that are passing through. It's a good time of year to keep a pair of binoculars handy, and try to venture out earlier in the day, because you never know when a flock might pass by. Species vary dramatically across the continent, but some exciting examples include migrating hawks in New Jersey, cranes in New Mexico, snow geese in Missouri, cardinals in Florida, hummingbirds in Arizona, and white pelicans that descend upon the Salton Sea in California for the winter.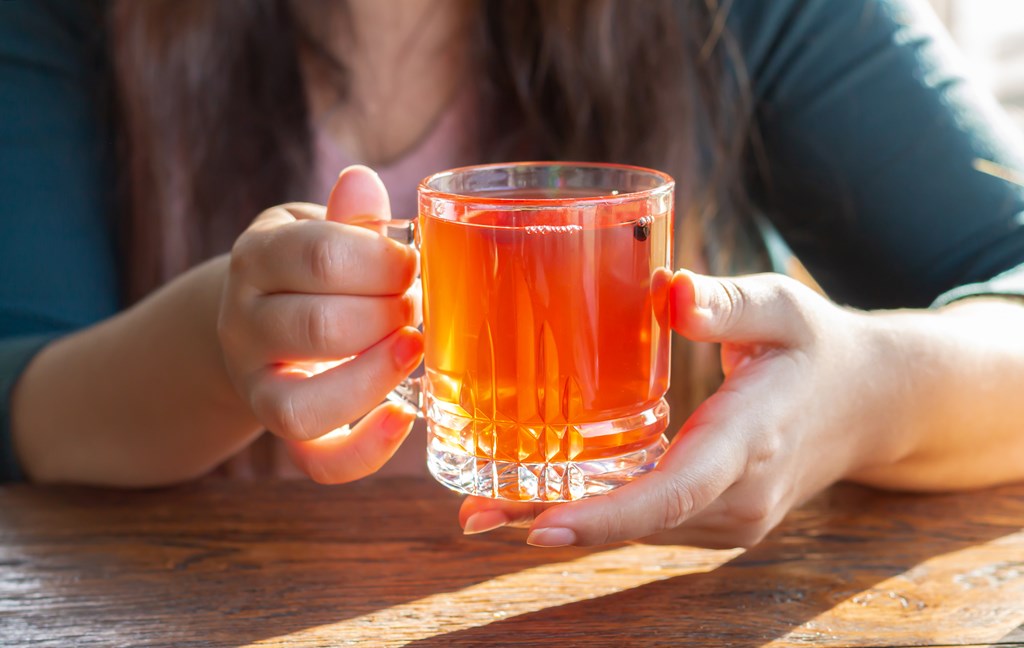 17. Make Warm Drinks
With cooler temperatures comes an increased appetite for warmer foods — and warmer libations. 'Tis the season for mulling spices, apple cider, hot chocolate, and tea tipples, all of which just taste better when sipped around a picnic table or campfire. For something with a bit more bite to it, you can't go wrong with a hot toddy, a classic sipper made with whiskey, lemon, honey, and hot water.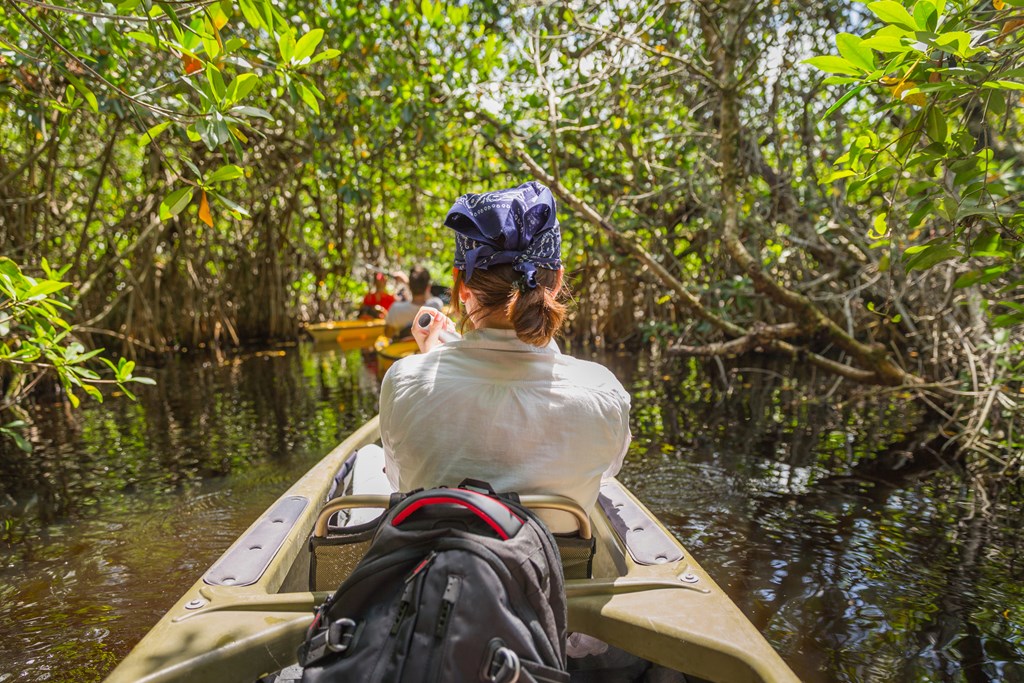 18. Hit the Water
Paddling in the summer months is a sensational experience, but paddling in the fall is in a league of its own. Firstly, you won't find yourself playing inadvertent bumper boats with other paddlers on crowded waterways. Secondly, this affords you the unique opportunity to paddle though serene waters in foliage-filled forests. Some iconic areas to kayak or canoe during this time of year include Everglades National Park (especially from the Flamingo marina area) and Congaree National Park, where Cedar Creek offers a maze-like paddling experience through a sea of soaring trees.
---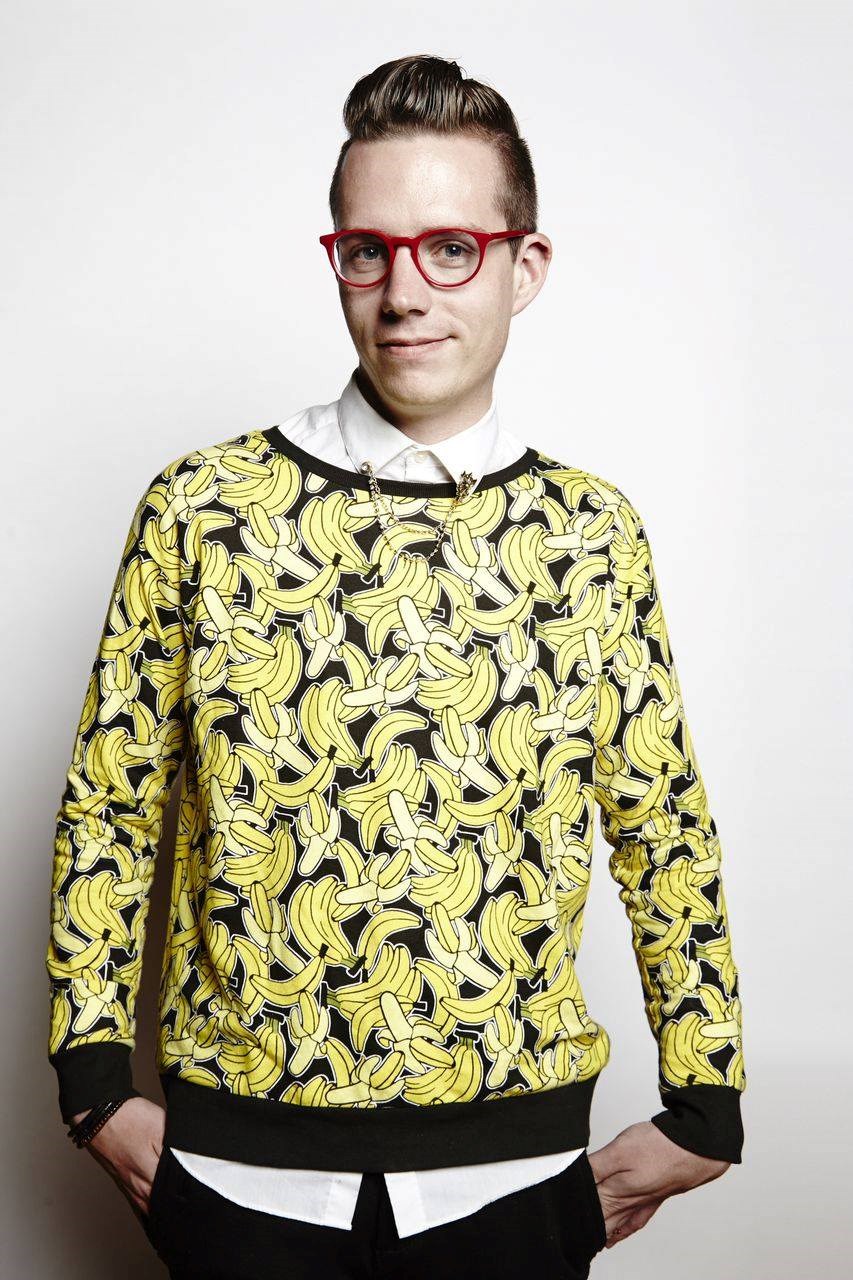 Born and raised in New Hampshire, Matt Kirouac grew up with a love for camping and the outdoors. Though he's lived in Chicago since 2006, he's always on the lookout for new adventures. He writes about travel and food for outlets like TripExpert, Money Inc, Upventur, DiningOut, Food Fanatics magazine, Plate Magazine and Zagat, and he currently serves as Chicago editor for What Should We Do?! He's the author of The Hunt Guides: Chicago (2016) and Unique Eats & Eateries of Chicago (2017).
---