As fall arrives and you reach for your cozy sweaters or soft blankets, it is the perfect time to plan a list of fall activities. Take in the best parts of the season, like crisp apples, vibrant leaves, hayrides and festivals.
Whatever your ideal autumn looks like, creating fall bucket lists ensures you do not miss what this time of year has to offer. Use this 2023 fall bucket list to savor the small things and experience fun adventures.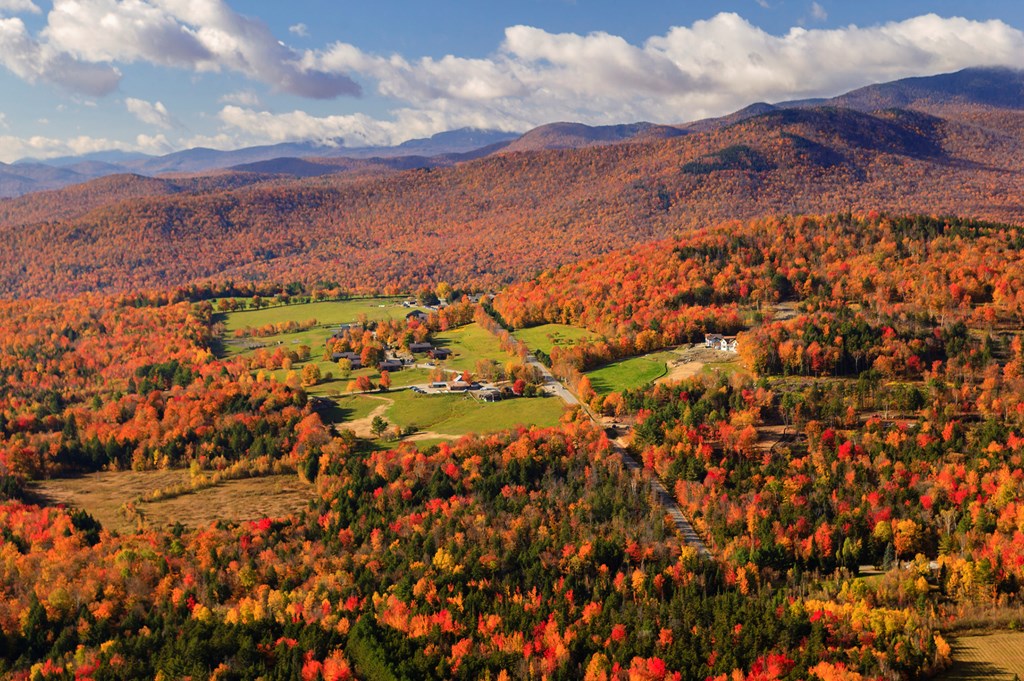 1. Watch the Leaves Change
One of the best things about fall is watching the leaves erupt into red, orange and yellow hues between September and November. You might watch them shift from your backyard or a local park. Add to the adventure by finding a scenic drive in surrounding small towns, forests and mountains.
2. Go on a Hike
Autumn brings an entirely new look to outdoor spaces, creating perfect opportunities to rediscover your favorite views. The weather is also cooler, with fewer pesky bugs, creating an ideal outdoor atmosphere. National parks have stunning views and abundant hiking for fall travelers. They are also less populated than in summer, for unobstructed views.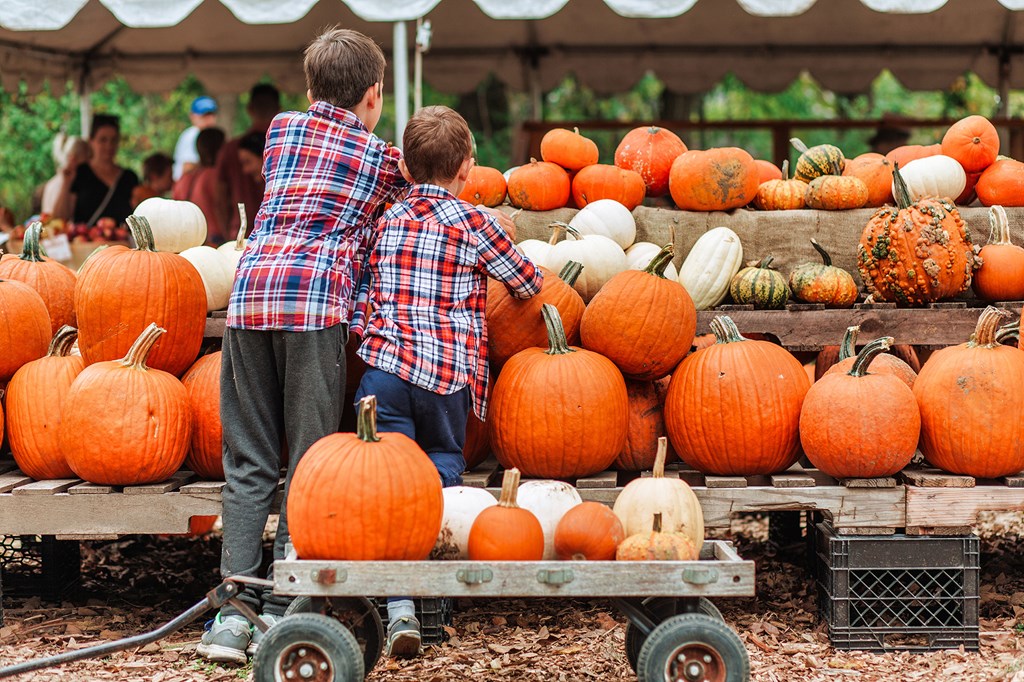 3. Attend a Fall Festival
Food, drinks, hayrides, live music — fall festivals bring the best parts of autumn to one convenient location. Find one in your hometown or take a trip to a larger celebration to complete your autumn bucket list. Kids can take part in activities like face painting or hayrides. You can also pickup delicious fall treats and drinks with seasonal flavors.
4. Go Apple Picking
Though the time for most fruit growing may be over, apples peak in early fall. Apple picking gives you delicious fruit and the satisfaction of picking it yourself. Visit an orchard in your area for a fun autumn activity and a sweet treat.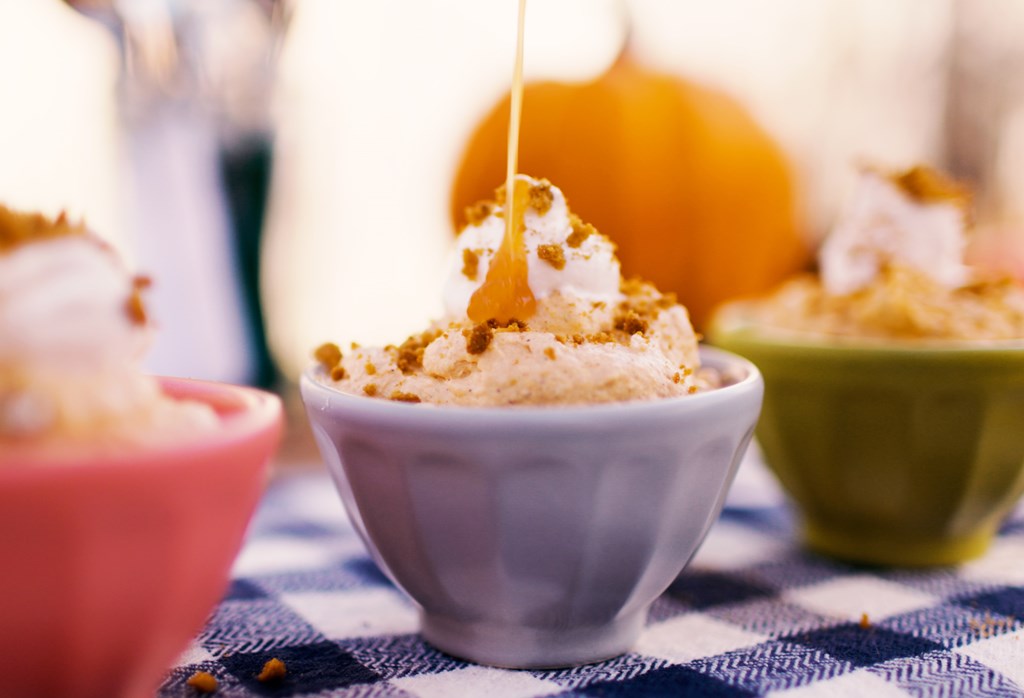 5. Eat Fall Foods
Get in the fall spirit with your favorite chilly weather flavors. Apple and pumpkin are the most popular flavors, and you can savor them in many ways. Try a pumpkin recipe like muffins, soup or waffles. Eat apples in pies, cider or fritters. Warm foods like chili soup are also among popular fall favorites.
6. Tailgate a Football Game
Fall means football is back. Participate in one of the oldest and proudest American traditions: tailgating a game. Gear up with your favorite team merchandise and build excitement for the upcoming game as you enjoy time with friends. Even if you must travel to see your favorite team, tailgate at a local campground before heading to the stadium.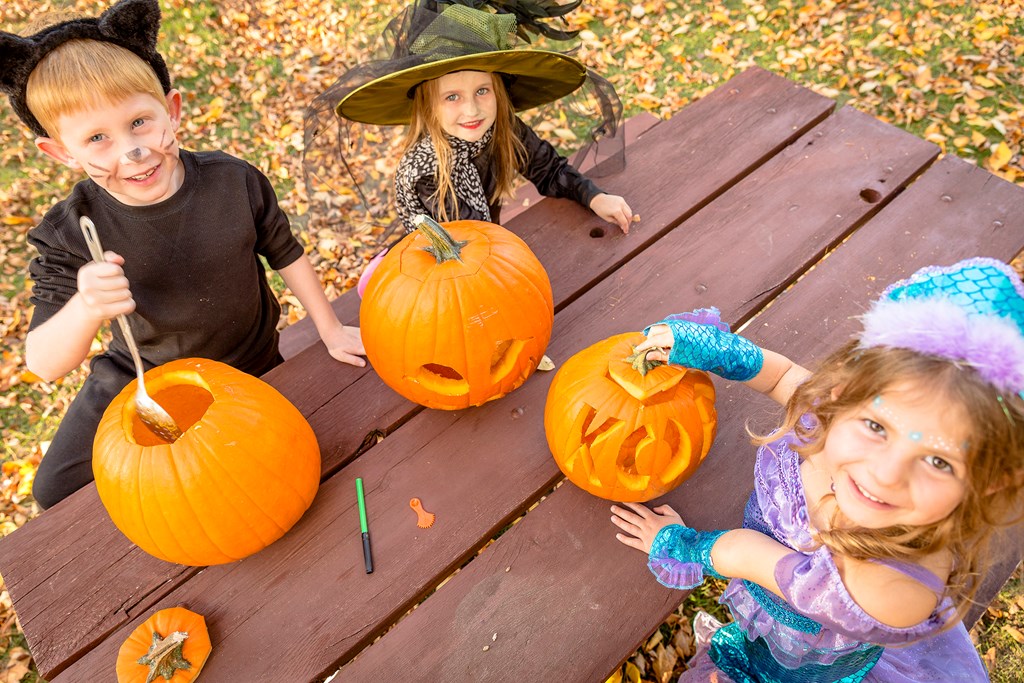 7. Carve a Pumpkin
Celebrate Halloween by carving a pumpkin to light your front porch. Get creative and make a design or use a template to ease the drawing and carving process. Your carving might be spooky, like a witch, or cute, like fall leaves or a portrait of your pet. Make the pumpkin carving experience even better by visiting a pumpkin patch to select the ideal canvas for your work.
8. Visit a Haunted House
This spooky fall activity will surely get your heart pumping. It is an excellent way to celebrate Halloween. Get ready to scream as you navigate haunted hallways, never knowing what is around the next bend. Visit a local haunted house or take a trip to experience the most haunted places in the United States this Halloween season.
9. Watch a Drive-In Movie
As the temperatures begin to cool and the sun sets earlier, a drive-in movie gives you an excellent opportunity to snuggle up under a blanket and participate in a historic pastime. Grab your favorite snacks before the movie starts to munch as you watch the film. Some outdoor theaters play classic favorites while others screen the newest releases.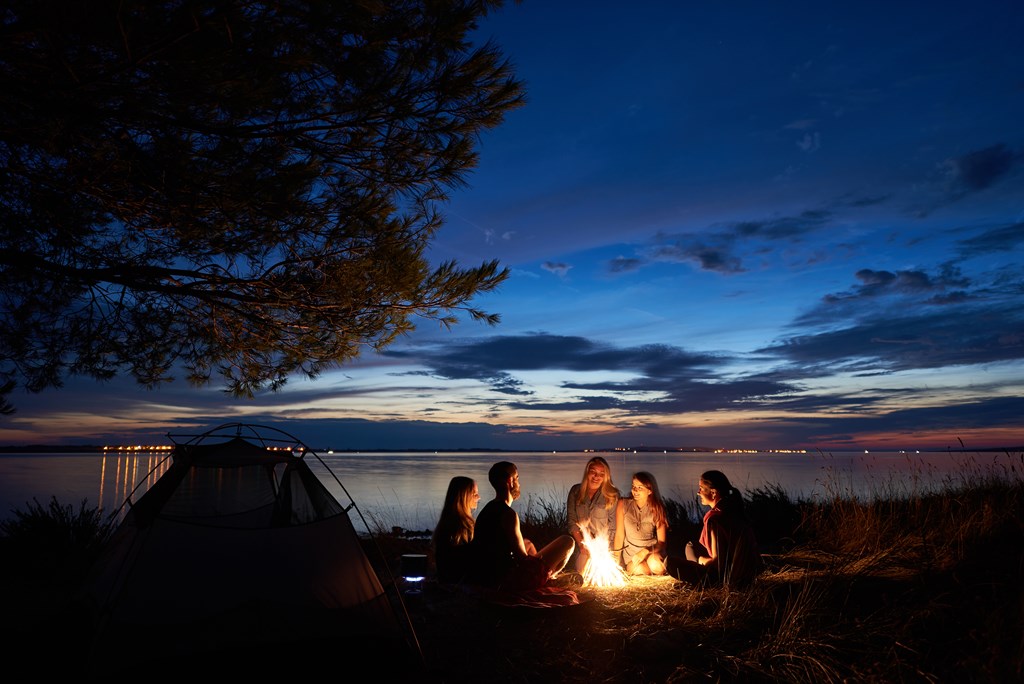 10. Tell Scary Stories
Get in the Halloween spirit by telling your favorite spooky stories. These stories might include ghosts, aliens, scary creatures or unexplained events. Wait until dark to create the ideal ambiance for your haunting tales — bonus points if you tell it around a flickering campfire with flashlights illuminating your face.
11. Take a Bike Ride
The fall scenery encourages many nature lovers to explore the beautiful changing colors. Biking gives you stunning nature views and offers an excellent opportunity for some exercise. The activity also allows you to stay warm even when the temperatures outside begin to dip.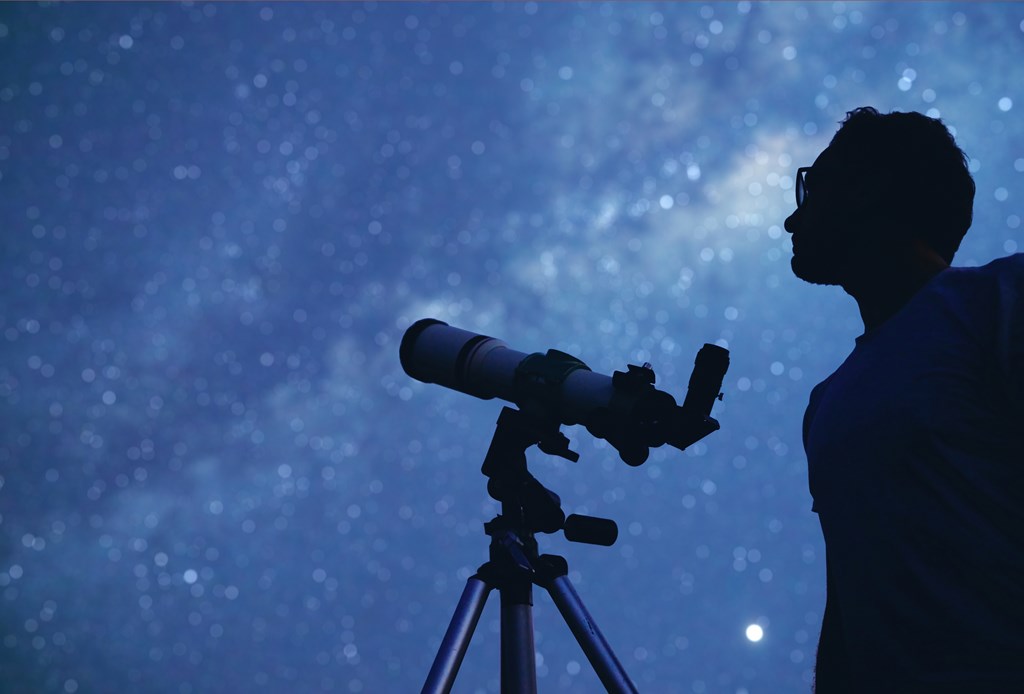 12. Go Stargazing
Autumn is the perfect time for stargazing. The changing seasons mean it gets dark faster, but the freezing winter has not yet begun. Venture outdoors with warm clothes and blankets to see the overhead views with this fun fall bucket list activity. Study the area's constellations before you go so you can find the shapes in the night sky.
13. Have a Picnic
Grab a basket, your favorite picnic foods and a blanket to spend time outdoors this fall. Spend time with loved ones or family while you savor a meal and view the changing fall scenery. Take some favorite yard games to your picnic site to play after your dinner or grab a speaker to set the mood with some music.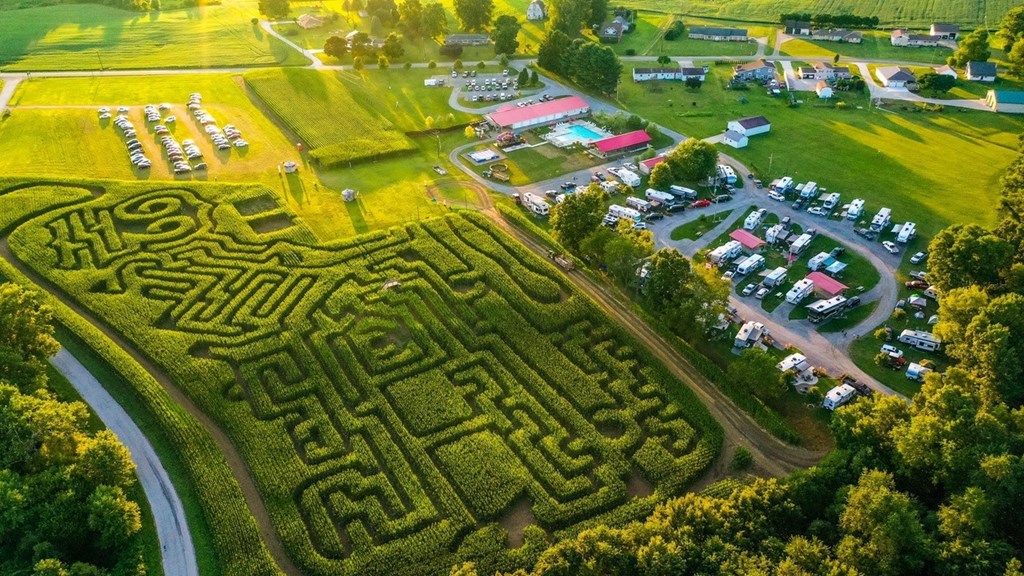 14. Navigate a Corn Maze
Test your problem-solving skills by visiting a corn maze and wandering the leafy paths. Many farmers create these attractions in designs, crafting a fun theme for the year. Explore the twists and turns hand in hand with a friend. Get lost along the way and celebrate once you find the exit.
15. Make a Bonfire
Nothing is better than a warm, flickering glow across your face as the chilly fall temperatures surround you. Start a roaring fire with some kindling and logs, then snuggle in a warm blanket. Make your favorite campfire foods like s'mores with roasted marshmallows.
16. Make a Halloween Costume
DIY Halloween costumes allow you to embrace creativity and make something unique for trick-or-treating and parties. Start with a fun theme or a favorite character and gather supplies to make your vision a reality. Start the costume-building process early to ensure a great outcome.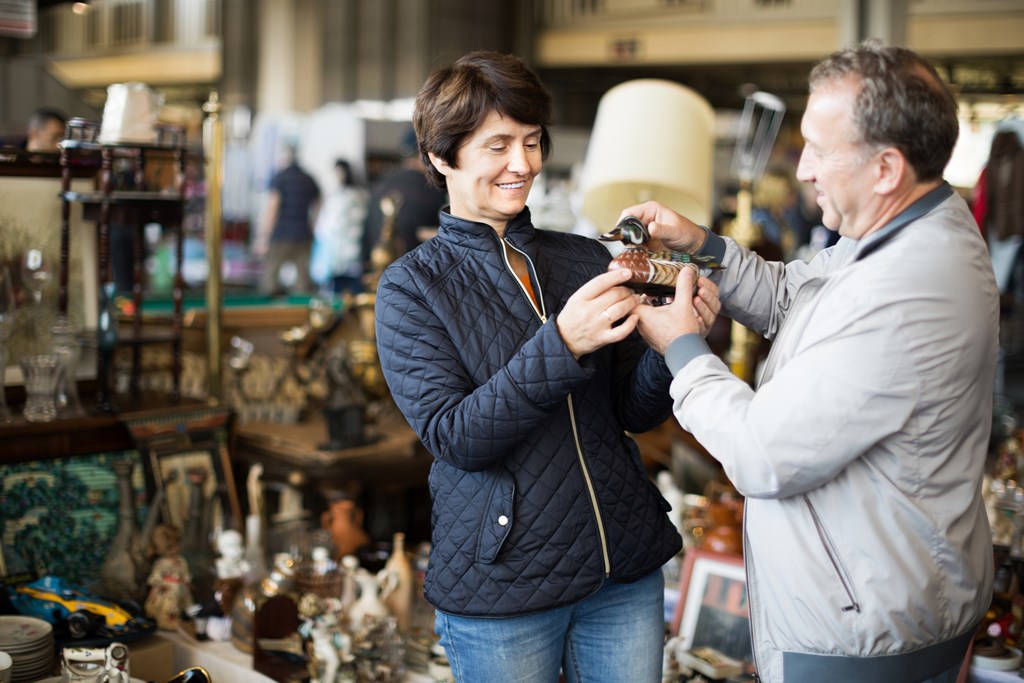 17. Go Antique Shopping
Autumn means the holidays are just around the corner, and it is time to shop for gifts. Antique shopping allows you to find unique and thoughtful presents for loved ones. This activity also suits the fall season because many antique shops are located in small towns surrounded by gorgeous scenery to view as you shop.
18. Press Fall Leaves
The bright, beautiful leaves you see during autumn often fall quickly, leaving you wanting more of the fiery colors. Preserve the colors to appreciate later by pressing leaves. You can display them once they are dry by making a wreath or hanging them in frames.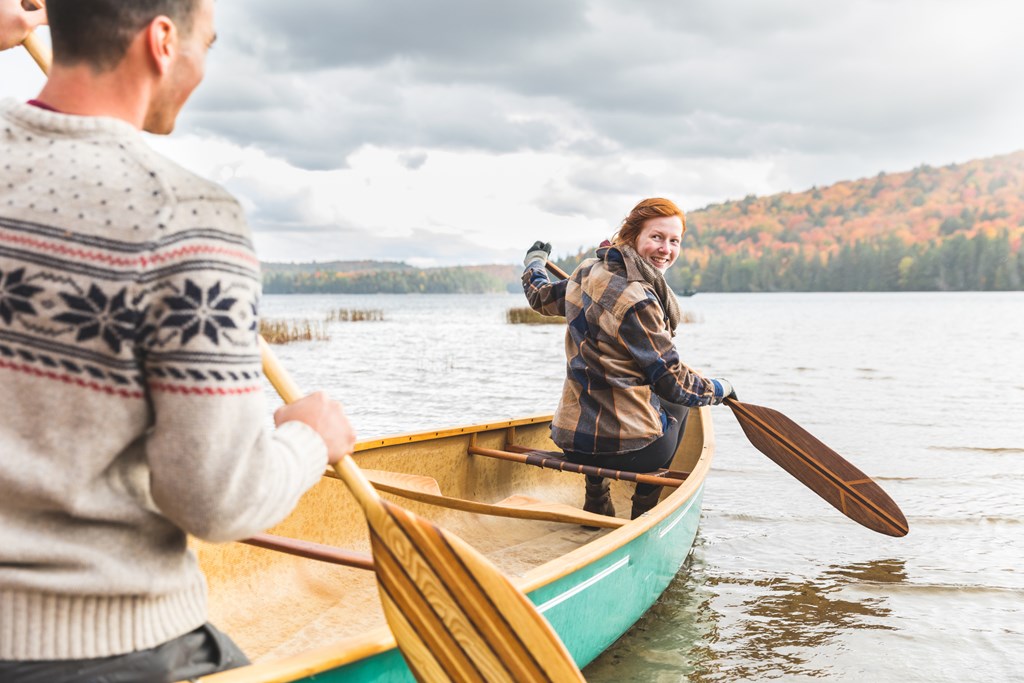 19. Go Canoeing or Kayaking
Launch a boat to take in natural views in a different way. You will love seeing the gorgeous, colorful trees along rivers and lakes as you paddle through the area during this outdoor fall activity.
20. Do Some Bird Watching
Many birds migrate throughout the fall to find warmer weather for winter. These migrations make fall an exciting time to look for birds and find species that are not always around. Learn about local bird species and get a pair of binoculars to see what you spot.
Make Kampgrounds of America Your Home Base for Fall Adventures
Making a bucket list for fall can open the door for new adventures and make the season more memorable as you spend time with friends and family. As you get out and explore the scenery with a host of fun fall activities on your bucket list, make a KOA Campground your camping or lodging option for a comfortable stay.
Browse over 500 campground locations to find one near your desired fall destinations.
---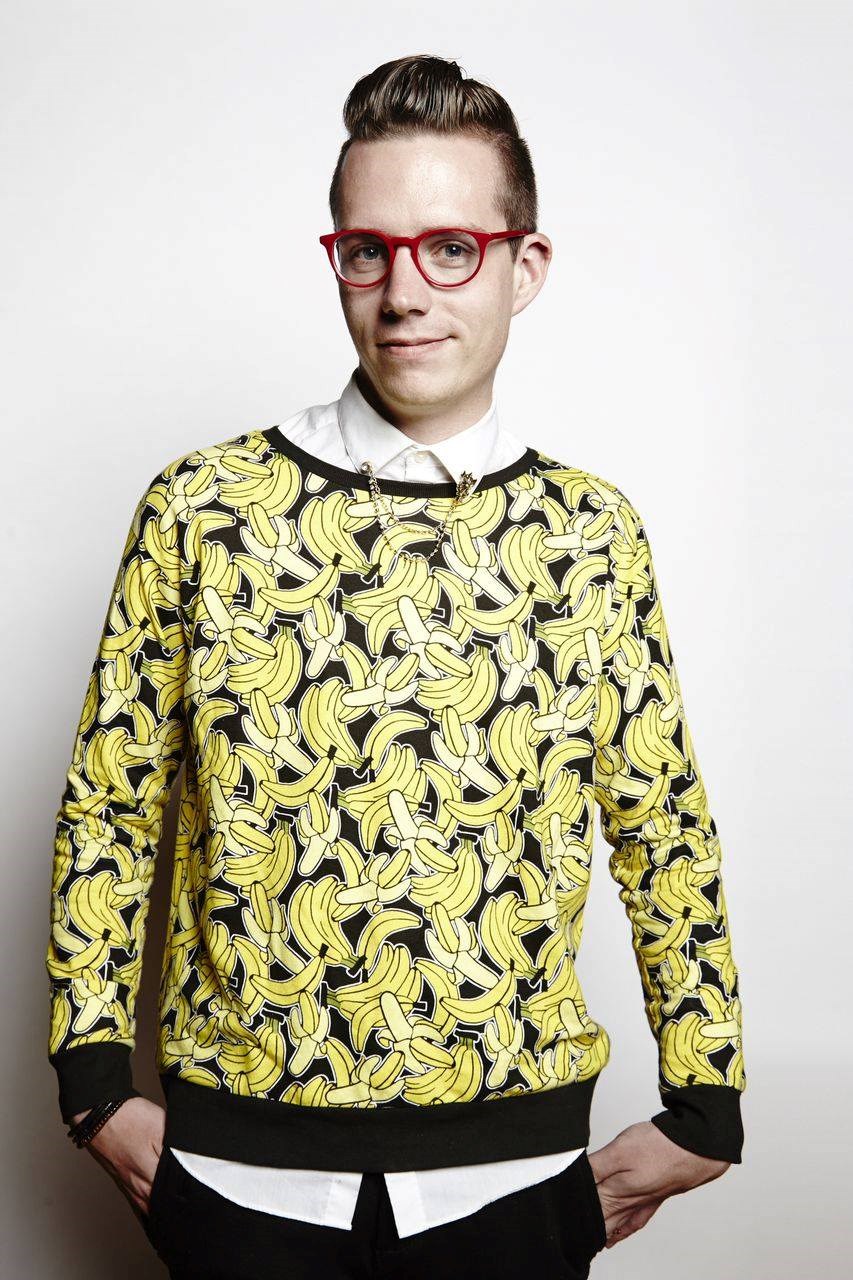 Born and raised in New Hampshire, Matt Kirouac grew up with a love for camping and the outdoors. Though he's lived in Chicago since 2006, he's always on the lookout for new adventures. He writes about travel and food for outlets like TripExpert, Money Inc, Upventur, DiningOut, Food Fanatics magazine, Plate Magazine and Zagat, and he currently serves as Chicago editor for What Should We Do?! He's the author of The Hunt Guides: Chicago (2016) and Unique Eats & Eateries of Chicago (2017).