Apples, pumpkins and more await at these fun fall spots for picking your own produce.
Summer may be behind us, but that doesn't mean farm-to-table season is over. In fact, fall is one of the best times to find a cornucopia of produce ripe for the picking.  Shopping at a farmer's market is fun, but there's nothing as memorable as visiting the farm itself and getting your goods straight off the vine (or tree). The prices are usually lower too! In case you're craving a crisp Cripps Pink or you're in the market for some heirloom pumpkins, here are 10 noteworthy pick-your-own farms to check out this fall.
No Taste Like Home
1. No Taste Like Home, Asheville, NC
Located in the Blue Ridge Mountains, No Taste Like Home takes advantage of its natural backyard. Technically, it's not a farm. It's a national forest. No Taste Like Home has a special license that allows its guides to take families foraging in this bountiful wilderness. The company operates year-round but fall is peak season when more than a dozen edibles including greens, roots, mushrooms and nuts can be collected. Part of the three-hour adventure, which costs $75 for adults and $30 for kids includes learning how to cook your find of the day. Or, you can have one of six local restaurants prepare it for you. No Taste Like Home founder Alan Muskat calls it "find dining."
Closest KOAs:
Shelburne Orchards
2. Shelburne Orchards, Shelburne, VT
Vermont is one of the country's most flocked-to destinations for leaf peeping. But autumn is also the perfect time to pick the state's official fruit: apples. At Shelburne Orchards on the eastern shore of Lake Champlain, visitors can take a free tractor ride into the groves of 6,000+ trees to pick their own apples, peaches, plums, seedless grapes and sour cherries. The prices are much cheaper than what you'll find in the produce aisle: $1.50/lb for most apples and up to $2.50/lb for special heirloom varieties including Northern Spies, Russets and Pippins.
Closest KOA: Lake Placid / Whiteface Mountain KOA Holiday
Great Country Farms
3. Great Country Farms, Berryville, VA
Less than two hours from the hustle and bustle of Capitol Hill, Berryville is a popular fall weekend retreat for D.C. residents. It's home to Great Country Farms—a family-owned 400-acre working farm where visitors pick or dig their own produce year-round. Fruit crops include cherries, black raspberries, blueberries, concord grapes and apples. In late October and throughout November, visitors can even pick fresh greens including spinach, kale and broccoli. Fall is also when the farm opens its famous corn maze and hosts its Harvest Festival and Pumpkin Chunkin' competition. Visiting in September? See here for a weekday deal on admission and a $2.50 voucher for apples.
Closest KOA: Harpers Ferry KOA
Mackintosh Fruit Farm

4. Mackintosh Fruit Farm, Clarke County, VA
Located just 16 miles from Great Country Farms, Mackintosh Fruit Farm is a good excuse to make it a farm-hopping day. Against a backdrop of fall foliage rivalling New England's, visitors can pick apples galore—including the highly sought after Ozark Gold, Pinova and Blondee varieties. Vegetables are also fair game. Visitors can pick cucumbers, eggplant, peppers, squash, tomatoes and zucchini. The farm, which hosts sold-out farm dinners on select Saturdays, is also famous in the region for apple cider floats and apple caramel sundaes.
Bill's Berry Farm
5. Bill's Berry Farm, Yakima Valley, WA
Don't be fooled by its name. Bill's Berry Farm grows more than berries. In fact, if your idea of comfort food involves pumpkin pie, there's no better place. This pesticide and herbicide-free farm specializes in heirloom pumpkins, sugar pumpkins and pie pumpkins in addition to hosting free pie-making classes. Not a fan of sweets? There is also plenty of winter squash up for grabs. Choose from buttercup, acorn, butterfly and even blue magic varieties. Popular non-picking farm highlights include the apple sling-shot, pumpkin bowling and even a straw bale steer roping course.
Closest KOA: Pasco / Tri-Cities KOA Journey
NPS | Travis Lovell
6. Fruit Orchards, Capitol Reef National Park, UT

This farmstead tucked in a valley in south-central Utah actually belongs to the National Park Service. It's part of Capital Reef National Park—a geological wonder warranting its own visit. The pioneers who founded this now-abandoned community in the 19th century planted plenty of trees including cherry, apricot, peach, pear, apple, mulberry, almond and walnut. The National Park Service now maintains the orchards and opens them for public harvesting every spring through fall. Hand-held fruit pickers and ladders are provided and visitors weigh and pay at honor system stations.
Closest KOA: Richfield KOA
Wea Creek Orchard
7. Wea Creek Orchard, Lafayette, IN
It's all in the families at this farm that has been co-owned by the same three families since 1855. The picking season at Wea Creek Orchard starts with peaches in the late summer and continues with apples and pumpkins in the fall. Visitors love the furry four-legged farm mascot, Sam, who joins them on wagon rides and picking expeditions. Meanwhile the Market Barn is a great place to stock up on things like homemade mason jar candles, maple syrup and apple butter—assuming you won't make your own with the apples you've picked…
Closest KOA: Crawfordsville KOA
Abbey Farms
8. Abbey Farms, Aurora, IL
When Abbey Farms opened to the public in the 1940s, it was known as the only Christmas tree farm in the region. Today, the not-for-profit farm is also famous for its 40-acre pumpkin patch—home to the annual Pumpkin Daze events that run through Halloween. Admission to the farm is $10-$15 and all proceeds go to supporting the monks of nearby Marmion Abbey. Activities include corn cannons, human hamster balls, a tractor tire mountain and of course, pumpkin picking. There's even a beer tent on the weekends.
Closest KOA: Chicago Northwest KOA
Justus Orchard
9. Justus Orchard, Hendersonville, NC
In 2014, Amy Carney and her family spent seven months touring the U.S. in their RV and staying at KOAs along the way. While in North Carolina, they hit up Justus Orchard and fondly remember picking apples and afterward, indulging in apple donuts and cider. The orchard's on-site bakery also serves up slices of fried apple pie. Several of this fifth-generation farm's 19 varieties of apples are specifically grown for cooking and baking. (Don't worry, they also have apples you can eat straight off the tree.)
Closest KOA: Travelers Rest / N Greenville KOA Holiday
Red Ledge Ranch
10. Rock Ledge Ranch, Colorado Springs, CO
A registered historic site, Rock Ledge Ranch calls itself a "living history farm and museum." Located across from the Garden of the Gods in Colorado Springs, it depicts pioneer and Native American life in the Pikes Peak region in the 18th and 19th centuries. In October, it also hosts a harvest festival where admission is free and for $5, you can pick your own pumpkin right off the vine.
Closest KOA: Colorado Springs KOA Holiday
---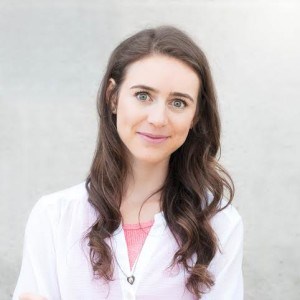 Katie Jackson is a writer and media specialist based in Montana's Big Sky Country. Living and working everywhere from New York to Nicaragua, Katie is no stranger to adventure. When she's not traveling the world (or writing about it!) she's busy chasing after a Leonberger named Zeus. Follow Katie's travels on Instagram @katietalkstravel.

---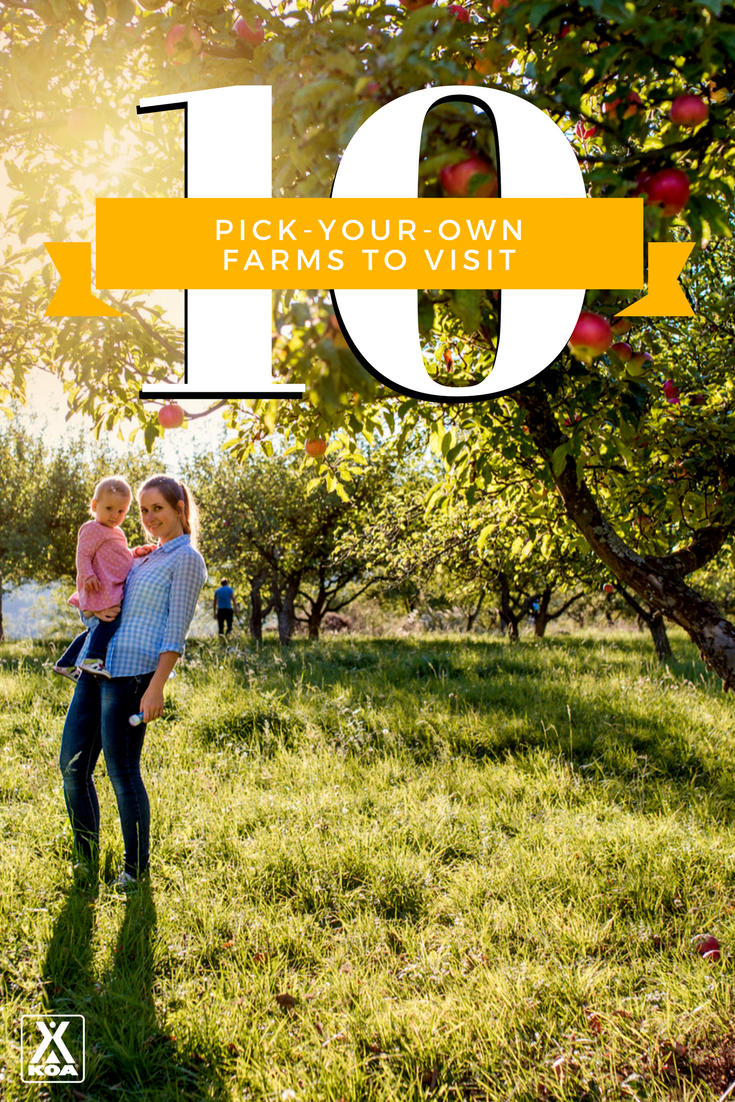 Save