If you enjoy exploring new biking trails, there are many options across the U.S. that offer spectacular scenery and fun for all ages. Kampgrounds of America also has locations near many epic biking trails, letting you combine the joy of bike riding with an unforgettable camping experience.
Benefits of Biking on Biking Trails
Biking is a great way to exercise, and it offers many health benefits, such as building strength and endurance and even reducing anxiety and depression. Riding your bike on a trail is also an excellent opportunity to enjoy the outdoors. It allows you to exercise while you get fresh air and enjoy scenic views.
Additionally, biking trails are typically safer than main roads because they are usually free of vehicle traffic. Family biking trips on easy trails can help you bond with your children, and biking on challenging trails can help you develop your skills if you are a cycling enthusiast.
9 Best Biking Trails in the U.S.
Whether you are wondering where to bike for families or where to bike in the U.S. for some thrills on an advanced trail, there are plenty of options that cater to various skill levels. If you are seeking a biking adventure, consider the following trails: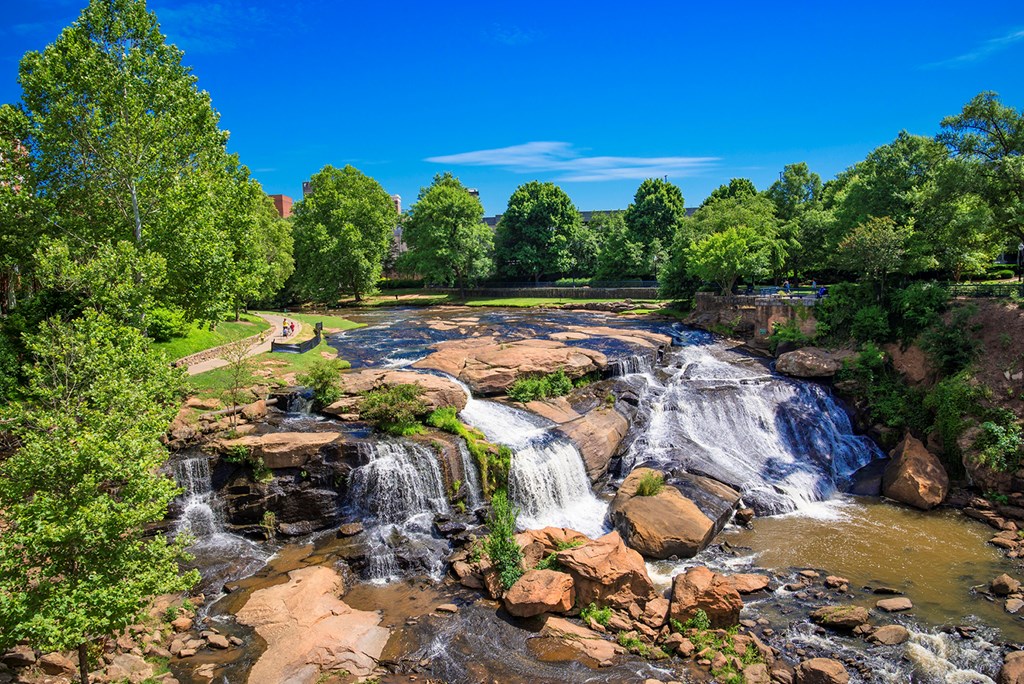 1. Swamp Rabbit Trail
The Swamp Rabbit Trail in South Carolina stretches along city parks, the Reedy River and an old railroad corridor. This 22-mile trail connects two South Carolina cities, Greenville and Travelers Rest. It features a paved surface, picnic areas and scenic views, so it is perfect for families, children and experienced cyclists. Book a stay at the nearby Anderson / Lake Hartwell KOA Holiday to visit this fun trail.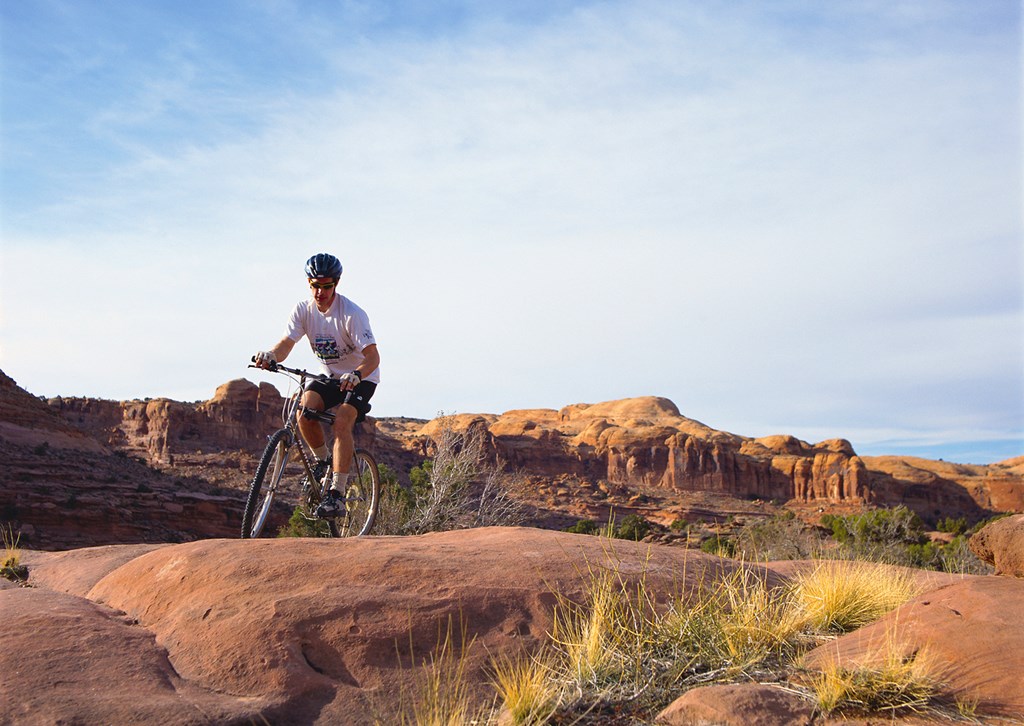 2. Captain Ahab Trail
The Captain Ahab Trail in Utah is a challenging route full of exciting climbs and drops. This trail is perfect for experienced cyclists looking for a thrill, and it offers some spectacular views as well. With plenty of rock gardens, cliff edges and fun contours, you will find this trail to be very exhilarating. To experience this thrilling trail, book a stay at the nearby Moab KOA Holiday.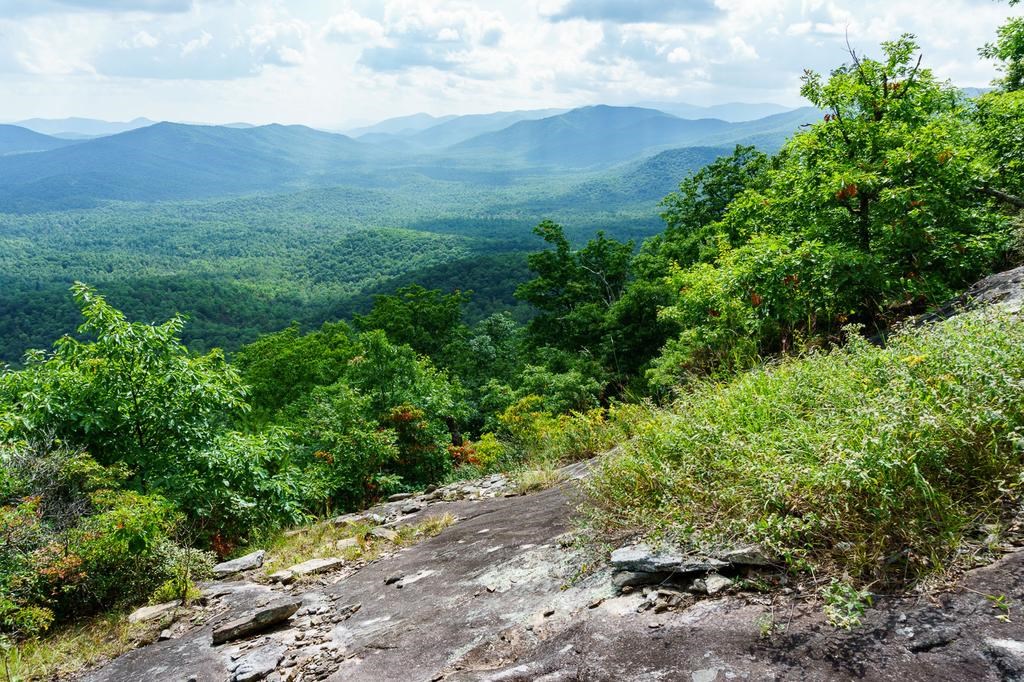 3. Laurel Mountain Trail
The Laurel Mountain trail is a steep route in Brevard, North Carolina, that winds through areas of high elevation. Some portions of the trail are rocky, and it includes both steep and uninterrupted downhill sections. This trail is perfect for experienced cyclists looking for a scenic but exciting bike ride through the mountains. To ride this trail, book a stay at the nearby Travelers Rest / N Greenville KOA Holiday.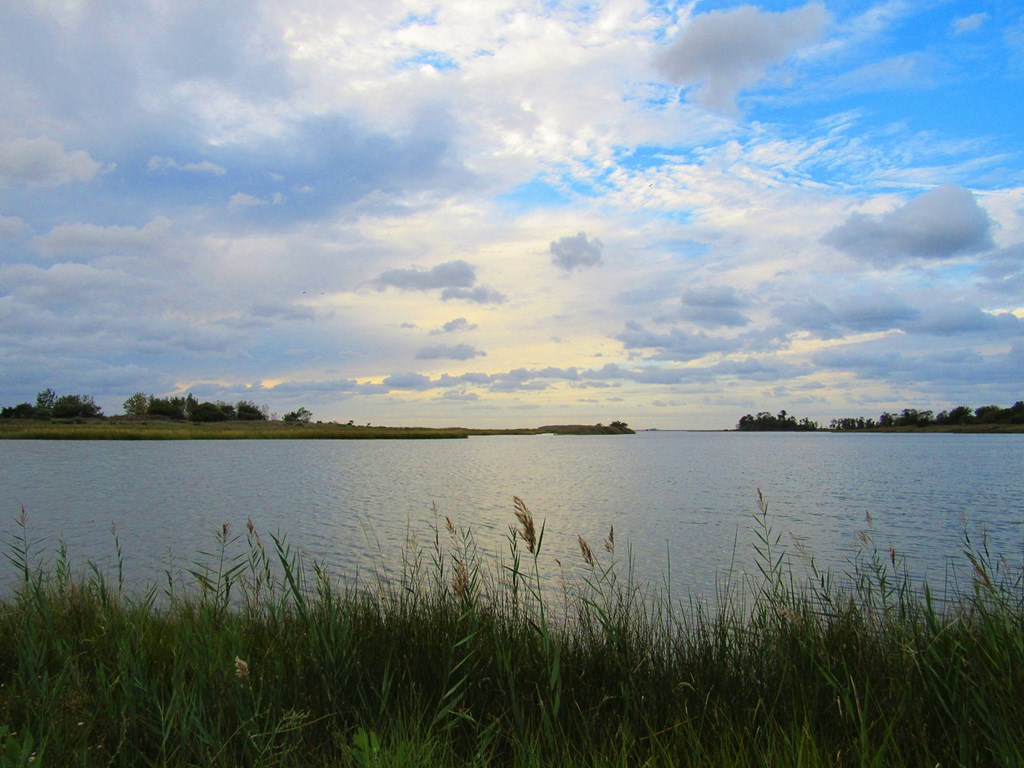 4. Southern Tip Hike and Bike Trail
The Southern Tip Hike and Bike Trail is a paved path built on the old Cape Charles Railroad that stretches along the southern end of Virginia's Eastern Shore. Bike through both forested and agricultural areas as you enjoy this secluded trail that connects Kiptopeke State Park to the Virginia National Wildlife Refuge's Eastern Shore. On this trail, you will see plenty of wildlife, plants and beautiful flowers, as well as amazing views of the Chesapeake Bay. Book a stay at the Cape Charles / Chesapeake Bay KOA Resort to ride this peaceful, beautiful trail.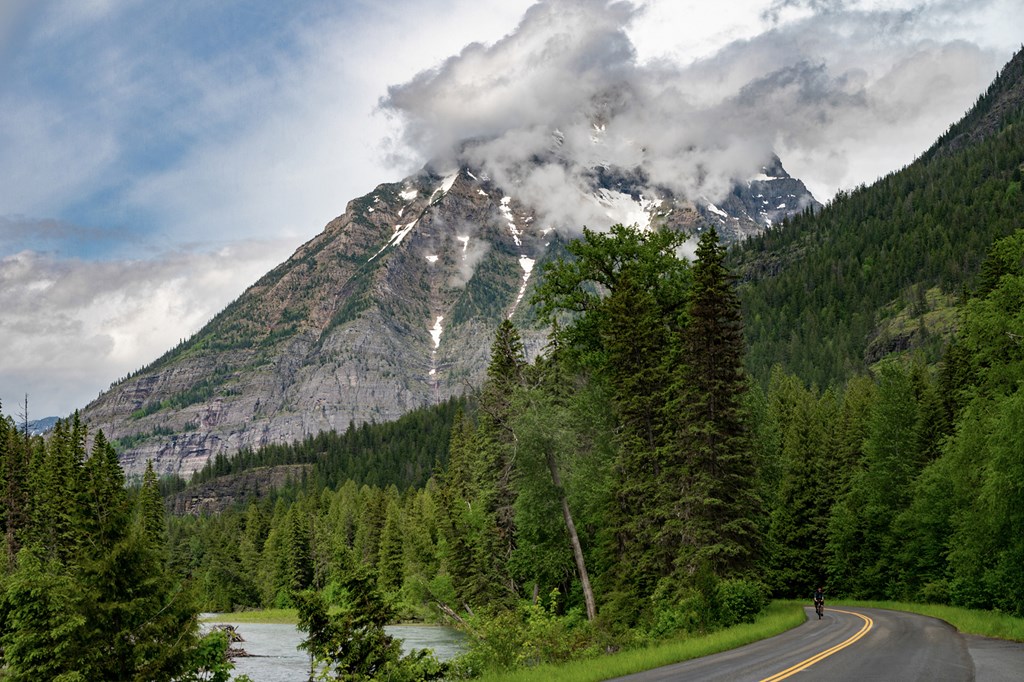 5. Going-To-The-Sun Road
Glacier National Park offers magnificent mountain views, especially if you travel the Going-to-the-Sun Road. Portions of this road are free of vehicle traffic during the early season because the state park restricts vehicle access for plowing operations. Bicyclists can still ride the road other times of the year, but you should only attempt to ride during the peak summer season if you are experienced riding in heavy traffic. To explore this beautiful stretch of mountain road, book a stay at the nearby West Glacier KOA Resort or St. Mary / East Glacier KOA Holiday.
6. Athena Mountain Bike Trail
The Athena Mountain Bike Trail in Utah is perfect for experienced riders. If you're an intermediate or advanced cyclist, you will enjoy the various twists and turns that this trail offers. While it has some slope variations, there are no lengthened climbs, so this trail is fairly mild when it comes to bodily exertion. This trail also offers some magnificent views as you travel through a badland area full of orange, brown, deep purple, bright white and green slopes.
The Athena trail also carries some history because its name comes from the Athena Missile that dates back to the Cold War. Concrete tent pads along the trailhead road remain from the old missile base, so you can view a small piece of history as you enjoy your ride. To visit this exciting trail, book a stay at the Green River KOA Journey.
7. Palouse to Cascades State Park Trail
The Palouse to Cascades State Park Trail was previously known as the John Wayne Pioneer Trail. It is a partially-paved rail trail that stretches for 37 miles from North Bend to Lake Easton in Washington State. It's a moderate trail that provides scenic views and activities such as mountain biking, hiking and running.
This trail is a great choice if you're looking for pretty biking trips because it passes through lightly populated and remote areas that feature abundant natural beauty and wildlife. On the trail, you can pass through farmland, dense forests, mountains, scrubland and beautiful hills. Part of the trail passes through an unlit tunnel in the Cascade Mountains and past various canyons full of magnificent views. Book a stay at the Ellensburg KOA Journey to visit this beautiful trail.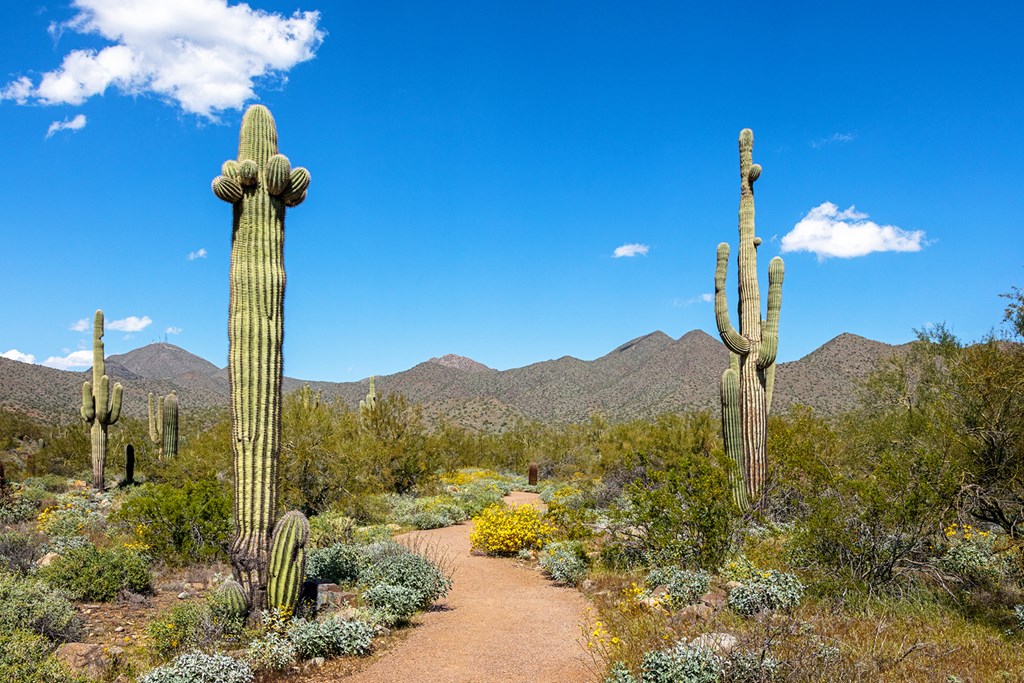 8. Merkle Trail
The Merkle Trail in Arizona stretches for one mile in a loop around the Merkle Hills at Usery Mountain Regional Park. This trail is flat and free of obstructions, so it's great for children and families. It also offers pleasant scenery with beautiful wildflowers to enjoy. To explore this trail, book a stay at the nearby Mesa / Apache Junction KOA Journey.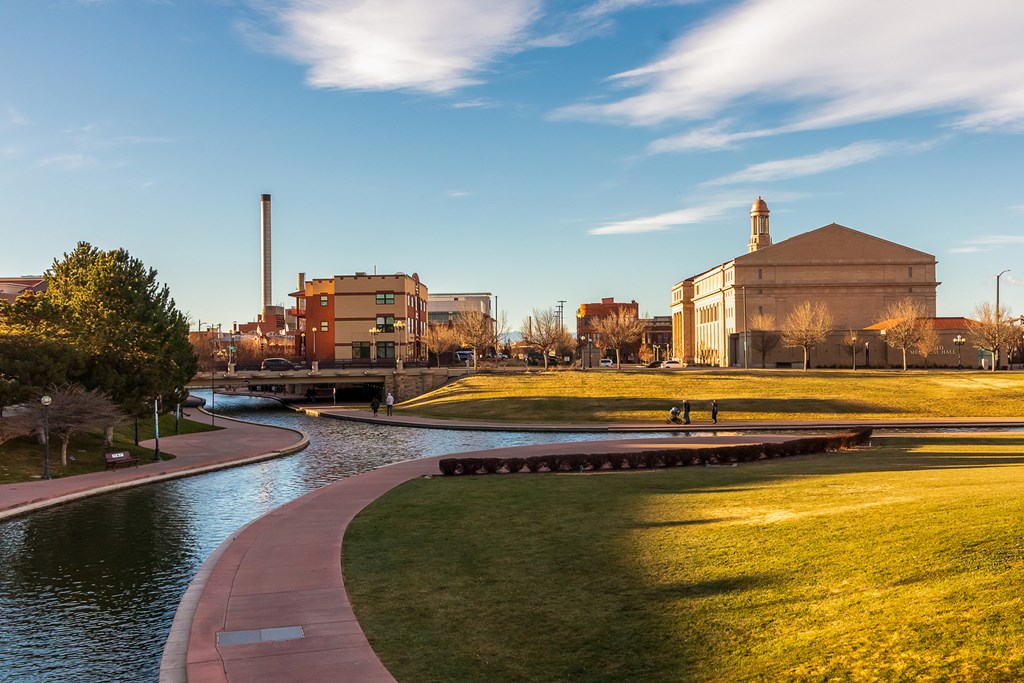 9. Pueblo River Trail
The Pueblo River Trail System sits along the Arkansas River that flows through Pueblo, Colorado. It features multiple recreational activities, including biking, which makes it perfect for families looking to enjoy a scenic stroll. To visit this trail, book a fun stay at the Pueblo KOA Journey.
Stay at a KOA Campground and Enjoy Nearby Biking Trails
Whether you are an experienced biking enthusiast or looking to take a family biking trip, grab your bike and book a stay at a KOA Campground today. With over 500 campgrounds throughout North America, you can find a KOA location near an epic bike trail to start exploring. Reserve your spot today!
---
About the Author: Kampgrounds of America
Kampgrounds of America is the largest system of open-to-the-public campgrounds in the world, with over 500 locations across the United States and Canada. Founded in Billings, MT in 1962, KOA's family of campground brands – KOA Journey, KOA Holiday and KOA Resort – today serve more than a million camping families each year. KOA is dedicated to "connecting people to the outdoors and each other" by providing people with a variety of camping experiences and the information they need to make the most of their camping trip. Read more of their camping and travel resources by visiting KOA.com/blog.
---