By day, North American vistas teem with outdoorsy splendors, from soaring mountain hikes and snorkeling adventures to desert dreamscapes, rocky islands, and pastoral prairies billowing with amber waves of grain. But don't sleep on the nighttime sights either. After sunset, North America's more remote landscapes light up anew, under the mesmerizing glow of starry skies. Far removed from urban light pollution, the continent's most destination-worthy national park's come with dark skies and dreamy stargazing opportunities. From the far west Texas desert and the far-flung Alaskan wilderness to the hottest, driest, and lowest place on Earth, these are eight of the best places to stargaze in North America.
Looking to Stargaze? These are the Best Stargazing Spots in North America

1. Big Bend National Park, Texas
During the day, Texas' middle-of-nowhere Big Bend National Park abounds with adrenaline-fueled activities, like hiking the Chisos Mountains, rafting the Rio Grande through Santa Elena Canyon, and watching roadrunners zoom amidst gnarly cacti. But come nightfall, the park comes alive in a whole new way. Far away from civilization of any sizable measure, the mighty park is one of the best in the U.S. for stargazing. In fact, it has the least light pollution of any national park in the lower 48 states, and in addition to ranger-guided stargazing programs and moonlight hikes, visitors need only look up at night to witness the starry show.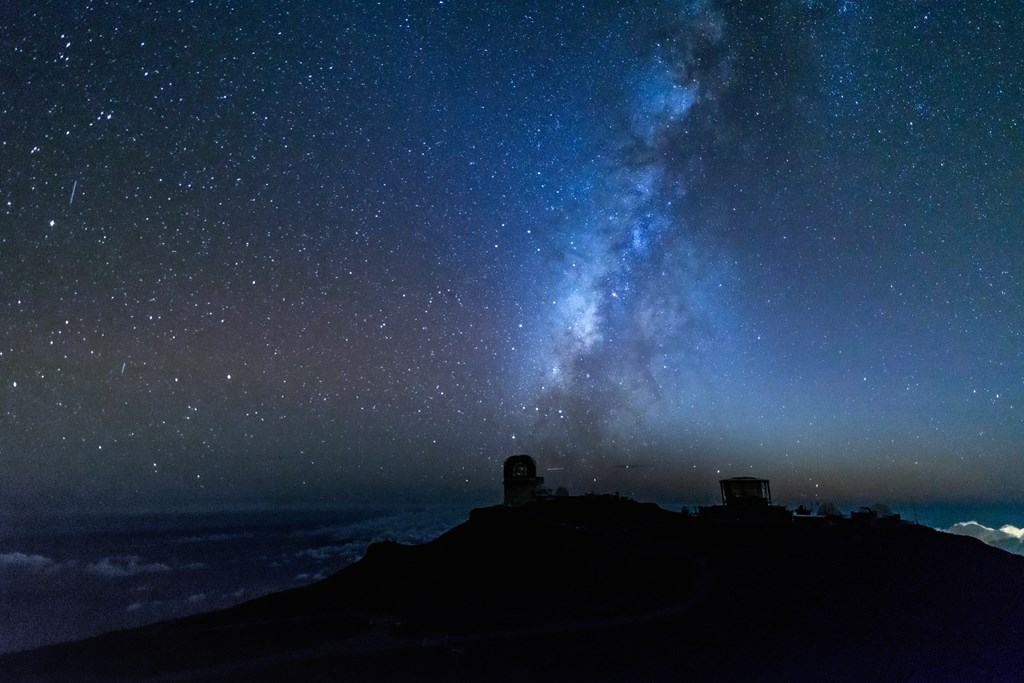 2. Maui, Hawaii
It should come as no surprise that, hundreds of miles out at sea in the middle of the Pacific Ocean, stars are easy to spot with the naked eye. Stargazing is easy to come by anywhere on the Hawaiian islands, whether just by looking upward or through a telescope. This includes stargazing from the volcanic wonderland that is . Another unique opportunity, though, is stargazing with a professional astronomer from the beaches along Maui's western coast. The Hyatt Regency Resort has the only recreational telescope on the island, and there's a full rooftop astronomy program on the hotel's ninth floor that the public can sign up for, led by NASA Sola System Ambassador Edward J. Mahoney.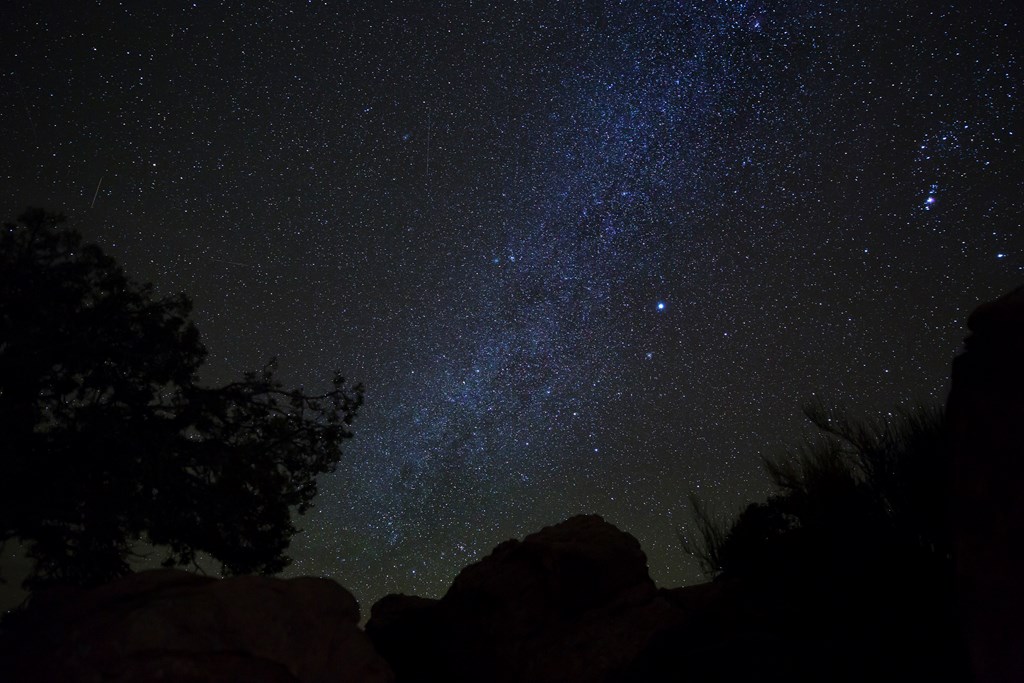 3. Canyonlands National Park, Utah
Compared to Utah's more popular, crowded parks, there's something particularly resplendent about stargazing amidst the solitude and serenity of Canyonlands National Park. A certified Dark Sky park, and home to some of the darkest skies in the contiguous U.S., where stars and planets illuminate the landscape as far as the eye — or binoculars — can see. In the ambient spring and fall seasons, rangers lead guided stargazing programs, pointing out particular constellations through telescopes at Grand View Point. Pro tip: if you're lingering in this vast park after dark, come equipped with a flashlight so you can watch your footing to and from your car.
Nearby KOAs:
Moab KOA Holiday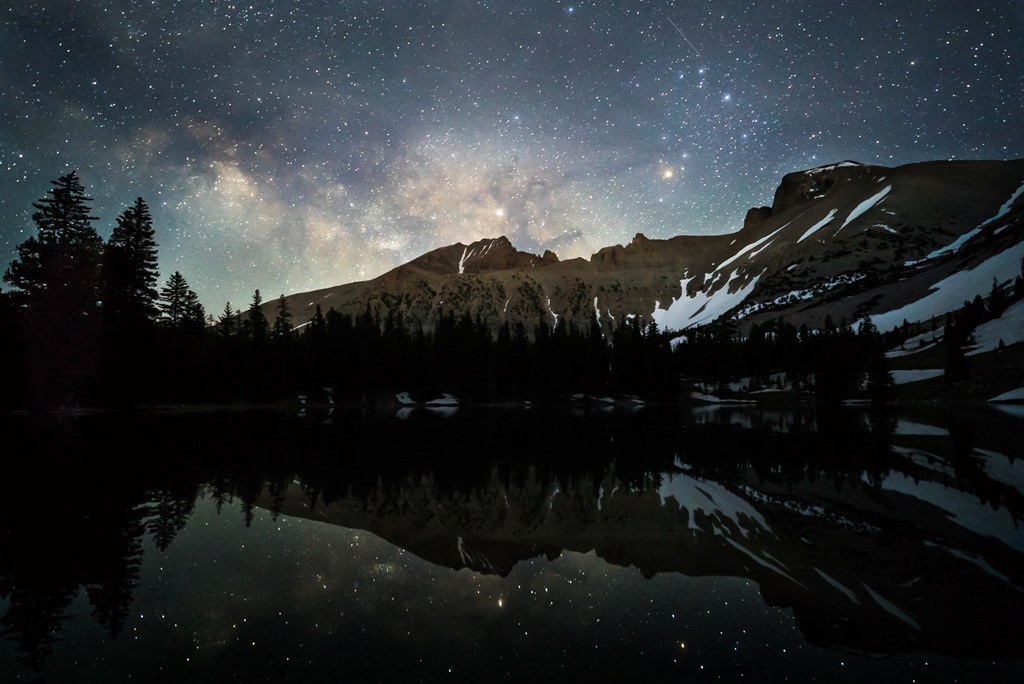 4. Great Basin National Park, Nevada
In the lower 48 states, it doesn't get much more remote than Great Basin National Park. A far cry from the bustling glitz of Las Vegas, this distant park is located amidst the Sierra Nevadas of east-central Nevada, off a stretch of U.S. Route 50 so desolate that it's nickname is "The Loneliest Road in America." This not only means you'll have hiking trails all to yourself, but the night sky as well. During the day, it's an optimal place to hike Wheeler Peak (the tallest in the park), tour Lehman Caves, and marvel at bristlecone pines, some of the oldest trees on Earth. Come nightfall, the show is just as striking, as the nonexistent light pollution guarantees a kaleidoscope of stars glowing from lightyears away.
Nearby KOAs:
Elko KOA Journey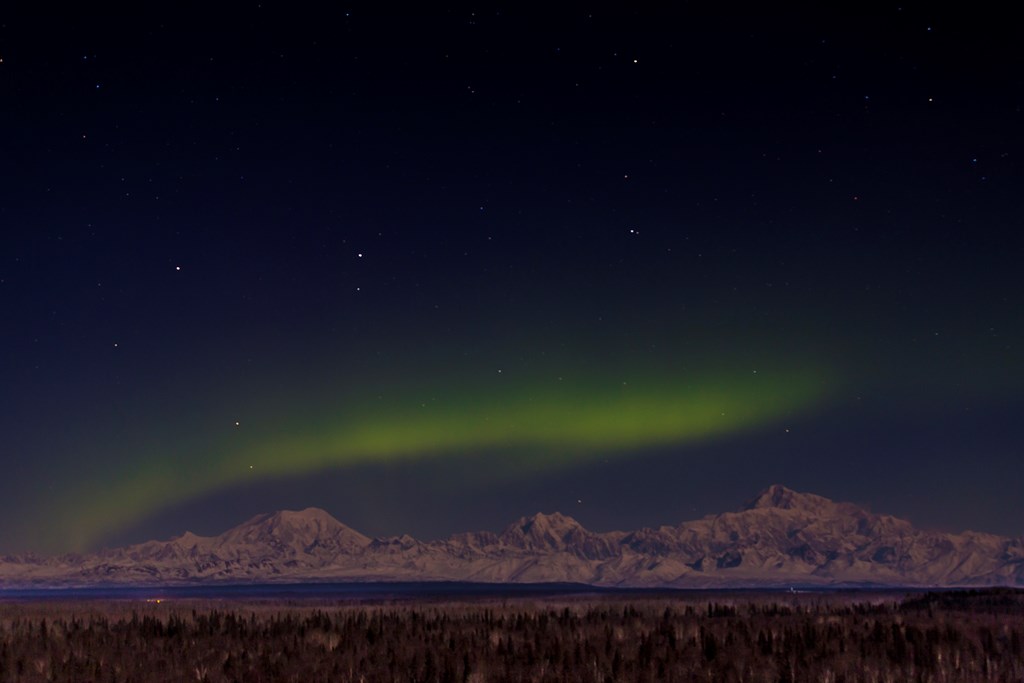 5. Denali National Park and Preserve, Alaska
As one of the wildest and least populated states in the U.S., Alaska is a place that typifies the idea of desolation and solitude. Up here, as evidenced by iconic parks like Denali, the terrain is so far-flung and so arctic that not only can you easily marvel at an endless see of stars, but the northern lights, aka the Aurora Borealis. Alaska is one of the few places on Earth where this once-in-a-lifetime marvel can be seen, and its shimmering cavalcade of luminous rays, spirals, and curtains as it seems to saunter across the night sky.
Nearby KOAs:
Fairbanks / Chena River KOA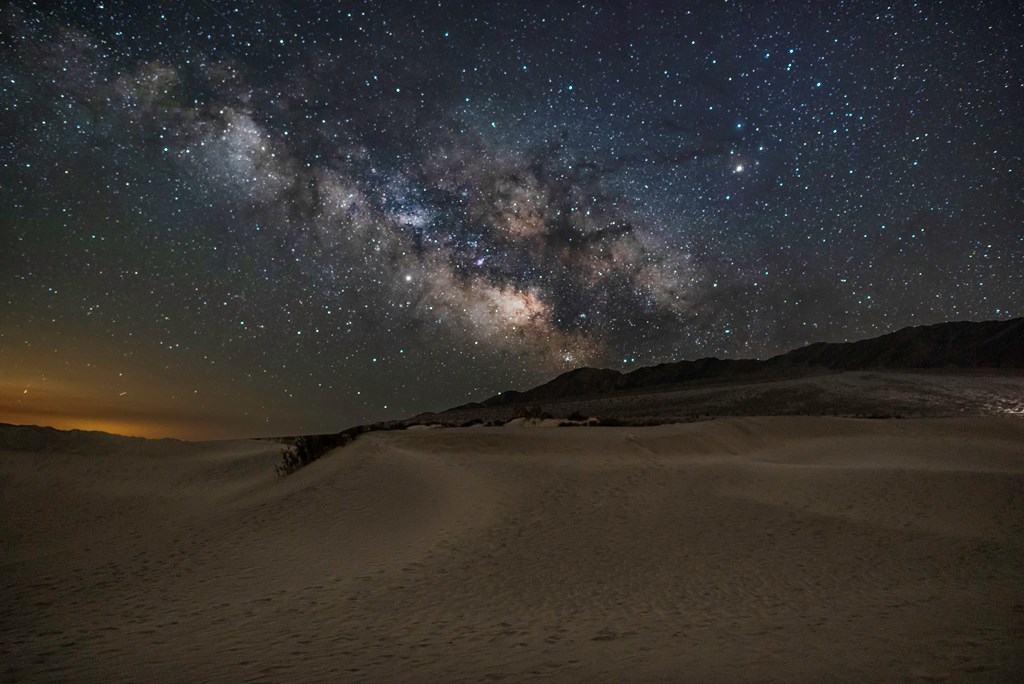 6. Death Valley National Park, California
Due to its sheer size, clocking in at a whopping 3.4 million acres, Death Valley National Park easily boasts the bandwidth to guarantee nature and wilderness at its most immense. As the largest national park in the lower 48 states, a vast majority of this desert behemoth is completely undeveloped and untouched by human development — and that, of course, includes light pollution. Not only is it a designated Dark Sky park, but the climate and locale of Death Valley also endears it to ideal conditions for stargazing, with its dry and arid atmosphere set against a backdrop of endless sky. Added bonus: while the temperature during the day can be downright arduous, nighttime affords a much cooler ambience as you marvel at the stars above.
Nearby KOAs:
Lake Isabella / Kern River KOA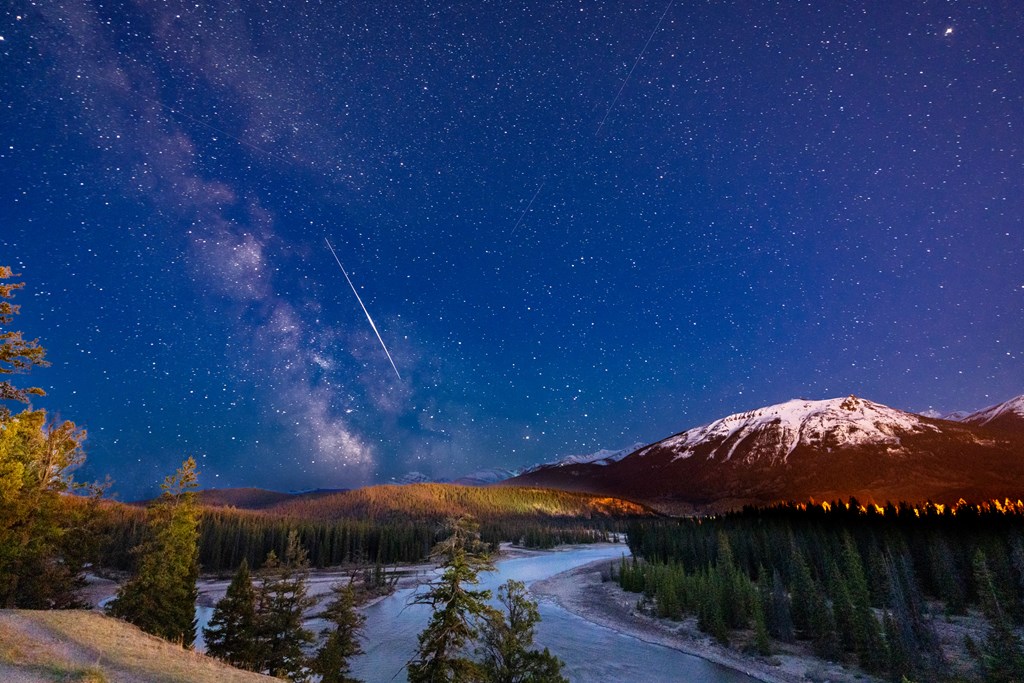 7. Jasper National Park, Alberta
In spite of the fact of its magnificent popularity as one of Canada's most exemplary national parks, Jasper National Park remains among the darkest and least polluted landscapes in the entire country, ensuring that the vibe is just as grandiose post-sunset as it is pre-sunset. In fact, it's so dark around here that there's a full-blown annual festival, the Jasper Dark Sky Festival, dedicated to starlit activities (this year's festival runs October 13-22, 2023). A Canadian Dark Sky Preserve, it's easy to drink in the staggering sights on any given cloudless night, but the Jasper Planetarium is a great way to get a closer look, via the largest telescope in the region. Some other particularly popular spots in the park, and in the surrounding region, for stargazing vantage points include Maligne Lake, Pyramid Lake, and Mount Edith Cavell. And truly, you haven't fully seen the Canadian Rockies until you've seen them draped in starlight.
Nearby KOAs:
Hinton / Jasper KOA Journey
8. Grasslands National Park, Saskatchewan
Of all the dark skies in all of Canada, Grasslands National Park takes the cake (or the Milky Way) as the darkest of them all. This serene, prairie-clad park in Saskatchewan, located over the Montana border, is as popular for its bison sightings as it is for its nighttime star-scape. As the darkest Canadian Dark Sky Preserve park in the nation, it's an epic place to gaze at night and be blown away by the twinkling beauty of it all. Anywhere in this 350-sq.-mi. park is prime viewing for stargazers, but some particularly popular spots include the Two Trees Trail, Rock Creek Campground, and Frenchman Valley Campground.
---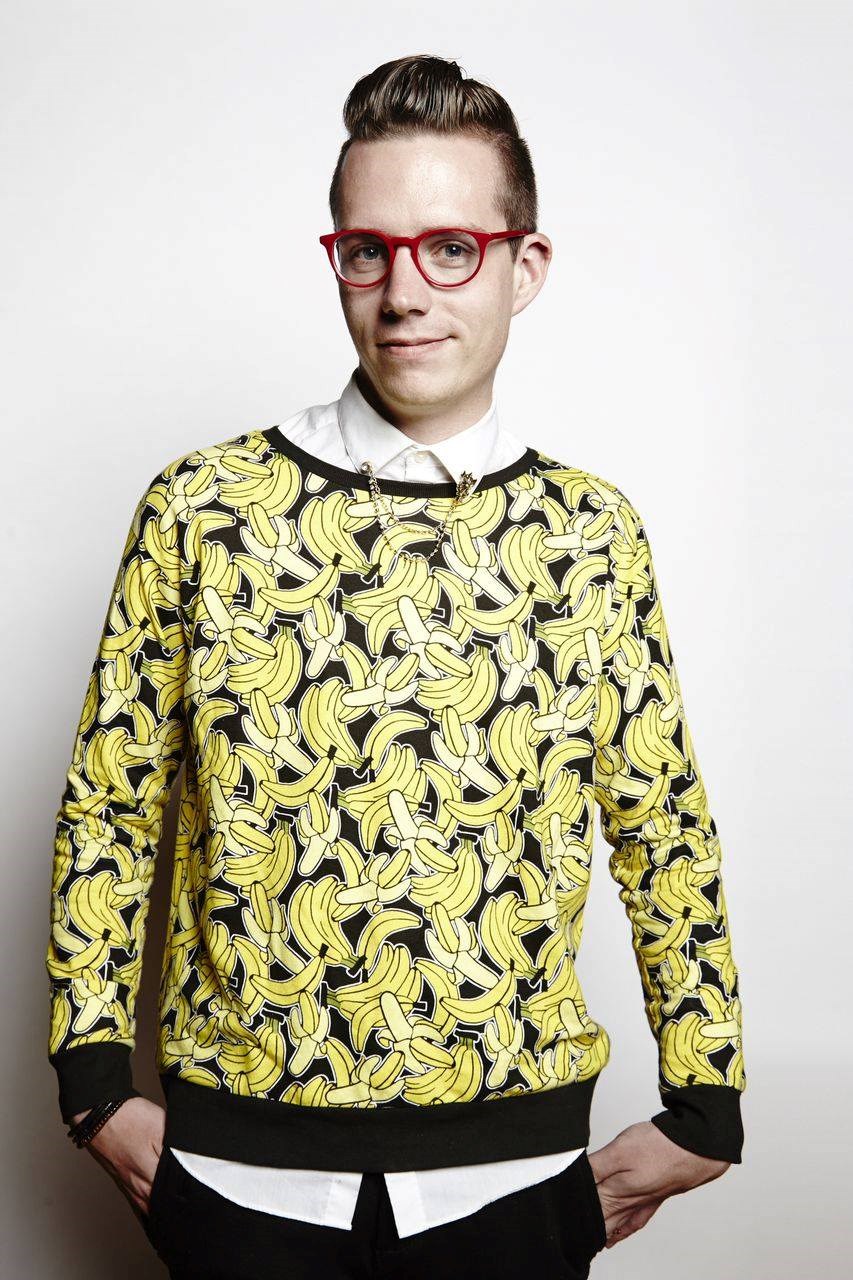 Born and raised in New Hampshire, Matt Kirouac grew up with a love for camping and the outdoors. Though he's lived in Chicago since 2006, he's always on the lookout for new adventures. He writes about travel and food for outlets like TripExpert, Money Inc, Upventur, DiningOut, Food Fanatics magazine, Plate Magazine and Zagat, and he currently serves as Chicago editor for What Should We Do?! He's the author of The Hunt Guides: Chicago (2016) and Unique Eats & Eateries of Chicago (2017).