From pumpkin spice to Oktoberfest, these autumn celebrations are perfect reasons to get out and enjoy the season.
Backyard BBQs, pool parties and fireworks may be behind us, for now, but there are plenty of fall festivities to look forward to, most notably, Oktoberfests. Use them as an excuse to keep on camping; after all, many of the season's biggest celebrations are less than an hour's drive from a comfortable KOA. The following are a few festivals worth bringing your I.D., kids, and in some cases, even pets  this fall.
The next best thing to being in Bavaria for Oktoberfest is being in a Bavarian-themed village conveniently located on U.S. soil. Every year Leavenworth, WA hosts a three-weekend Oktoberfest celebration featuring traditional keg tapping ceremonies, arts and crafts, kid-friendly games and plenty of live entertainment including performers from, where else? Germany! Since Leavenworth is such a small community (pop. 2,000) area hotels fill up fast. Consider camping at the Leavenworth / Pine Village KOA. During the festival, beginning September 30, affordable shuttle services abound and there are plenty of extra taxis in town to ferry you from campsite to venue and back.
By the numbers, Nashville Oktoberfest is impressive. In person, it's even more so. It's expected that during the three-day festival, beginning October 7, 200,000 people will wash down four tons of German potato salad, two tons of sauerkraut, six tons of bratwursts (in the VIP section alone) and one ton of bacon with 700 kegs of German beer and 1,000 bottles of German wine. Bands play all night in Music City, but at the nearby Nashville KOA, festival-goers will find a restful night's sleep. The next morning, it's back for more food, fun, music and surprisingly, races. Don't miss the hysterical Wiener dog races and your chance to run in the 2nd largest 5k in Tennessee. Admission is free and kids of all ages are welcome.
The spirit of Munich is found in the Mile High City every year at Oktoberfest Denver, the country's second largest Oktoberfest. Founded in 1969, it's one of the city's oldest and most highly anticipated events. Between September 23-25, attendees can enjoy authentic German cuisine served by men in lederhosens and chicken hats, unlimited bier (don't expect local craft brews, only German beer is served), traditional stein hoisting, polka dancing and even a brat-eating competition. Pets are welcome at the festival, and for pet-friendly accommodations, book a site at the Denver West / Central City KOA Holiday. As this festival attracts half a million attendees, it's wise to reserve in advance.
Featuring more than a dozen bands including headliners like Lil Jon, and festival food like tacos, funnel cakes and lobster mac and cheese, Four Peaks Oktoberfest is the perfect fall event for someone who doesn't drink beer or eat brats. (Both are still available and attendees who appreciate them should splurge on the Spaten VIP Lounge pass.) There are also carnival rides, games and even a Kinderfest for the kids. All together, the three-day event, October 7-9, in downtown Tempe comprises Arizona's largest fall festival. Nestled in Gold Canyon, the Mesa / Apache Junction KOA is a 40-minute scenic drive from all the action and excitement.
Now in its 51st year, Oregon's Mount Angel Oktoberfest has mastered the art of paying homage to Bavarian heritage. Each year features something new, but mainstay venues attendees can count on include the Biergarten, Weingarten, Alpinegarten and Prostgarten. There is also the Kindergarten where the younger set will find bouncy castles, a petting zoo, pony rides, rock climbing and new this year, the thrilling "stunt jump." For adults, there is a golf tournament, half-marathon, car show and a special military display featuring humvees, tanks and other historic Army vehicles. Area hotels are hard to come by and competition is fierce—there are more than 300,000 attendees over the course of the festival—but 50 miles away, attendees can stay at the quiet and comfortable Albany / Corvallis KOA Journey. The three-day event begins September 15.
For foodies with a heart for philanthropy, Portland, Maine's annual Harvest on the Harbor is the place to wine and dine for a good cause. Proceeds from the three-day epicurean event beginning October 20 go to charities working to end child hunger. In addition, the opening night sustainable seafood soiree is a benefit for The Gulf of Maine Research Institute. The roster of chefs and mixologists participating in the event reads like a Who's Who of Who is Behind Maine's Best Menus. Yes, this is the fall festival that takes fine dining and brings it to the masses without sacrificing on quality or presentation. Of course it's also acceptable to end the night with good old-fashioned gooey s'mores in the comfort of your campsite.
Calling all cranberry lovers! The world's largest cranberry festival is back for its 44th year. This three-day festival beginning September 23 puts Warrens, WI—and its cranberry marshes—on the map. Although the festival celebrates the start of the cranberry harvest, there are things to eat and do for everyone. Attendees can score unique items and art at the more than 1,000 shopping booths. There is also a parade featuring local royalty, obviously, the Cranberry Queen makes an appearance, and attendees can earn the spotlight themselves by competing in contests awarding prizes to the biggest berry, most creative costume, fastest pie eater and best photo. With a population of 366, Warrens doesn't offer much in the accommodations arena, but that's okay. Just a short 15-minute drive on I-94 leads to the driveway of the Oakdale KOA Journey.
No one does autumn quite like New England. One of the most happening fall events on the East Coast is Boston's annual Harpoon Octoberfest, now in its 27th year. While a beloved local establishment, Harpoon Brewery, hosts the event and Boston-brewed ales are served, attendees can still get their Bavarian fix between the bratwursts and bands playing traditional oompah folk music. Time to practice those polka moves! The two-day festival starts on September 30, and the $25 cover charge ensures that everyone goes home with a souvenir cup. Waterfront views of South Bay are complimentary. After a few hours of socializing, retire to your campsite at the Boston / Cape Cod KOA Holiday.
Drink and camp responsibly!
---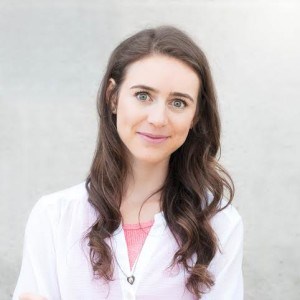 Katie Jackson is a writer and media specialist based in Montana's Big Sky Country. Living and working everywhere from New York to Nicaragua, Katie is no stranger to adventure. When she's not traveling the world (or writing about it!) she's busy chasing after a Leonberger named Zeus. Follow Katie's travels on Instagram @katietalkstravel.

---