While drive-in movie theaters may have been a part of your childhood, chances are good your kids have never been to one.
And we think that's quite a shame. There is something about a drive-in movie theater experience that far surpasses that of today's traditional movie theaters. And we think you deserve a trip down memory lane while also introducing your kids to one of the great "when I was a kid" experiences.
We've tracked down the best drive-in movie theaters across North America, so the next time you're headed out on a road trip, you can refer to this list to see if there's a great one near you to add to your trip itinerary.
Read on to find out the fabulous (and few) drive-in theaters still operating today, and why they are a must on our list.
Drive-In Theaters You Don't Want to Miss
Sussex Drive In | Sussex, New Brunswick, Canada
If you're in Southern New Brunswick you'll want to stop at this movie spot. First opened in 1966, the Sussex Drive In has been entertianing audiences with weekly features ever since.
Stop in at the well-stocked canteen to grab all your favorite movie goodies and settle in. We suggest checking out carload night to save a bundle no matter how many your car seats.
And we haven't even mentioned the best part, this theater is right next to a KOA campground so you can catch a flick and catch some under-the-stars shuteye.
Learn more here.
KOAs nearby:
Sussex  KOA
Wellfleet Drive-In Theater | Wellfleet, Massachusetts
As the only drive-in theater in Cape Cod, this is quite a happenin' spot. And what makes it even more happenin' is the fact that you can order the state's famous oysters while watching the movie. What could be better than a great movie and fresh oysters in the comfort of your car? We can't think of much.
The theater sits in the heart of an area that also offers a mini golf course, great restaurants, and a flea market. Here you can get beer, burgers, and the beloved Dairy Bar ice cream.
While the theater primarily focuses on first-run films, during the slower times of the year it screens some throwback favorite like Jaws, which was filmed in nearby Martha's Vineyard.
Learn more here.
KOAs nearby:
Boston / Cape Cod KOA Holiday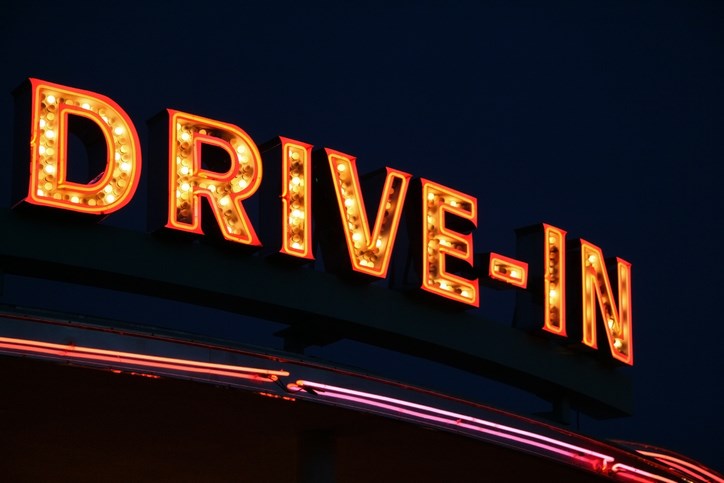 Fairlee Drive-In Theater & Motel | Fairlee, Vermont
Stay and play at this drive-in theater. Fairlee is one of the few drive-ins in existence that also has a motel attached to it. This means next-level convenience. You can either opt to watch the movie from your car, or from your motel room.
Expect your typical favorite movie concession snacks, but know that the burgers are made with Angus beef raised locally on the owners' farm, so you are in for a real treat there.
Learn more here.
KOAs nearby:
Quechee / Pine Valley KOA Holiday
Four Brothers Drive-In | Amenia, New York
This isn't your typical old school drive-in movie theater, and that's one of the reasons it's on our list. If you're looking for an experience that's a modern twist on your old favorite, then Four Brothers is right up your alley. This theater opened just 5 years ago but still pays homage to the "good ol" days with things such as Throwback Thursdays where they show three different movies, one of which is a hit from the 1980s.
This drive-in theater is much more than just a place to go see movies. Here they also have mini golf and food trucks that serve far from your typical movie fare. You can order locally-sourced food made in-house such as salmon burgers, affogatos, craft cocktails and even milkshakes made with Nutella.
If you're not ready to leave after the movie is over, you don't have to — just book a night at the thereat airstream hotel, Hotel Caravana.
Learn more here.
Greenville Drive-In Outdoor Cinema | Greenville, New York
Open since 1959, this theater is an original that has modernized itself to keep up with new interests and new times. In addition to its great movie selection, Greenville also serves up locally-sourced food and features a beer garden called the Projectionists' Beer Garden that offers local beers to move goers.
Double features are a favorite here, featuring classic favorites such as Office Space and Dazed and Confused. If you're there on the right night, you may even be lucky enough to catch some live music.
Learn more here.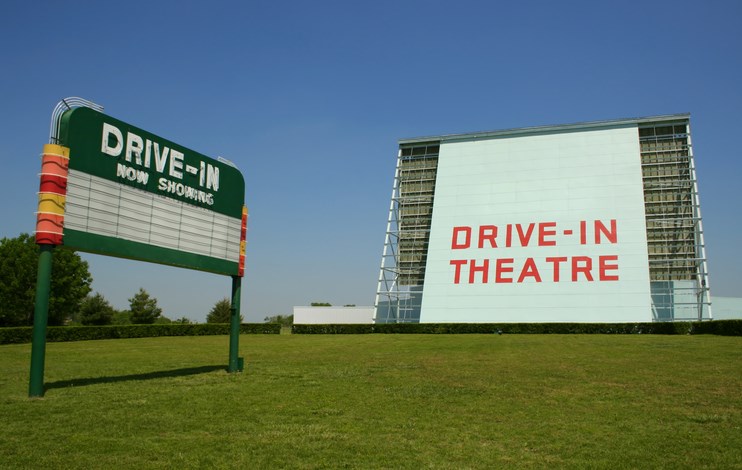 The Mahoning Drive-In Theater | Lehighton, Pennsylvania
Unlike most drive-in theaters that show up-to-date films that are new to the world of cinema, The Mahoning Drive-In offers themed festivals that span an entire weekend. Sample festivals include Bite Night featuring 35 mm showings of Jaws and Jurassic Park, Christmas festival in July, and Zombie Fest — three nights of cult horror classics. And during Zombie Fest, you can actually camp out at the theater for the ultimate experience.
It's fitting that this thereat motto is "where film never dies."
Learn more here.
KOAs nearby:
Allentown KOA Journey
Shankweiler's Drive-In Theater | Orefield, Pennsylvania
Dating back to 1934, Shankweiler is proudly the oldest drive-in in the state of Pennsylvania and the second oldest drive-in in the United States. But what really puts this theater on the map is that it is the oldest drive-in to still be open — the oldest theater is no longer in operation.
This theater is exactly what you imagine when you think of a classic drive-in. It serves up funnel cakes and ice cream treats and shows new movies that will give you the ultimately classic drive-in experience.
Learn more here.
KOAs nearby:
Allentown KOA Journey
Bengies | Middle River, Maryland
A staple in Maryland since 1956, Bengies has a lot to offer. First and foremost, it is the largest outdoor movie theater screen in the entire United States — it measures in at 52 feet by 120 feet. Now that's some serious surface area to catch your favorite films.
Speaking of films, Bengies shows not one, not two, but three films on weekends for the price of one. All you movie-lovers out there are going to get your fill of flicks here. And during Memorial Day weekend, the theater shows movies all the way from dusk until dawn, every day. That's a Memorial Day weekend we plan on experiencing ASAP.
Knowing that the temps can drop low in this part of the country during times of the year, the theater offers viewers in-car heaters to stay warm through the screenings.
And the concession stand is full of your classic movie theater favorites including burgers and hot dogs, but also featuring fun treats such as craft sodas, donuts, and cotton candy.
Learn more here.
KOAs Nearby
Washington DC / Capitol KOA Holiday
Monetta Drive-In a.k.a. The Big Mo | Monetta, South Carolina
Things are nice and peachy at this drive-in thanks to the giant peach you can't miss. This is what houses the projector that runs the whole Big Mo drive-in theater, so be sure you pay it respect while there.
Though the theater has stood since 1951, the giant peach was a recent addition — just there since 2014. Why, you ask? The owners figured they could get double the fun by making their drive-in theater also a roadside attraction, and that it certainly is.
Enjoy double-features every weekend during the season, but when it's a big movie, plan to show up over an hour ahead of time because, as it turns out, this peach is quite a hot spot.
Monetta Drive-In gives you the okay to bring in your own food and alcohol, making this night of fun one that won't make you dig too deep into your pockets.
Learn more here.
The Swap Shop | Fort Lauderdale, Florida
There is not one, not two, not three, not four . . . but fourteen screens at The Swap Shop, which makes it the drive-in theater with the most screens in the entire country. But the bigness does not stop there. By day, The Swap Shop is the largest daily flea market in the world. Yes, you read that right. You can come and shop all the great goods during the day and stick around for movies at night.
This drive-in shows movies every night, and even offers late-night options for those night owls. Show up at midnight for a chance to view the hottest modern films in theaters.
Learn more here.
KOAs nearby:
Hollywood KOA
Davie / Fort Lauderdale KOA
Field of Dreams Drive-In Theater | Liberty Center, Ohio
Now this is a drive-in theater that is as DIY as one can get. Field of Dreams was built in the owner's backyard, so that's an experience in itself.
Cooler yet is the fact that you can buy your tickets online, and they take it one step further — you can reserve a specific parking spot so you can get the best seat in the house without having to show up super early.
When it comes to the concessions, we suggest going with the caramel corn — it's a great way to enjoy your flick.
Learn more here.
KOAs nearby:
Toledo East / Stony Ridge KOA Journey
Monroe Co. / Toledo North KOA Holiday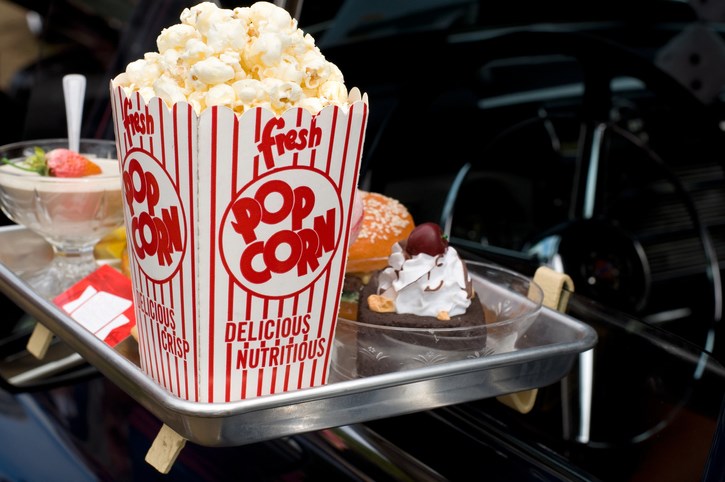 Harvest Moon Twin Drive-In | Gibson City, Illinois
If you're into taking care of the environment (aren't we all?), you're going to love the Harvest Moon Twin Drive-In. This theater was the first drive-in spot to be powered by wind turbines. Thanks to them, a trend was started and now there are a number of drive-ins operating this way.
And this movie experience is one others should model themselves after too. For a fee of $5, you can bring your own snacks and you can also grill before the movie starts. Think a drive-in tailgate party. Sounds like a blast, right?
Learn more here.
KOAs nearby:
Kankakee South KOA
Casey KOA
Springfield KOA Journey
Falconwood Park Drive-In | Omaha, Nebraska
This drive-in screens all your favorite classic movies, but also new ones that you haven't memorized yet. And the theater does not discriminate — even if you come by foot, sans a car, you are welcome to sit in on the movie and enjoy!
And be sure to show up early to the movie, or stay late, to enjoy all the other offerings that exist here. Falconwood sits in a 26-acre park that also features a vintage Ferris wheel, sand volleyball, badminton, and even the Hullabaloo Music Fest in the summer.
Learn more here.
KOAs nearby:
West Omaha / NE Lincoln KOA Holiday
Onawa / Blue Lake KOA
Coyote Drive-In | Fort Worth, Texas
Coyote Drive-In boasts a pretty stellar view, and we aren't talking about the giant movie screen. Rather, the background of this theater is downtown Fort Worth so there is a lot more to see than what is right in front of your face.
Kids will love the playground on-site to have fun on before, during, and after the movie, and parents — you're going to love the beer patio for your own version of a good time.
The food here provides quite the array of options include Texas favorites like Frito pie and kobe sliders, but also your classic pizza and hot dogs alongside fun picks like churros, wine, and beer.
Learn more here.
KOAs nearby:
Weatherford / Fort Worth West KOA Journey
Dallas / Arlington KOA Holiday
Sanger / Denton North KOA Journey
Doc's Drive-In Theater | Buda, Texas
New to the scene is Doc's Drive-In Theater which opened brand new in 2018. The double-screen theater offers first-run films that are everyone's classic faves. Think The Breakfast Club and Risky Business.
But what will quickly become your most favorite thing about this theatre is its concession stand offerings. Nachos that are far from your typical nachos (these ones come with shredded brisket). Pulled pork sandwiches. Hot dogs that refine what a "hot dog" is. Waffles. Pretzels with beer cheese to dip. And a bar with a name that'll give you a chuckle: Mama Merlot's.
Learn more here.
KOAs nearby:
Bastrop / SE Austin / Colorado River KOA Holiday
Austin East KOA Holiday
Leander / NW Austin KOA Holiday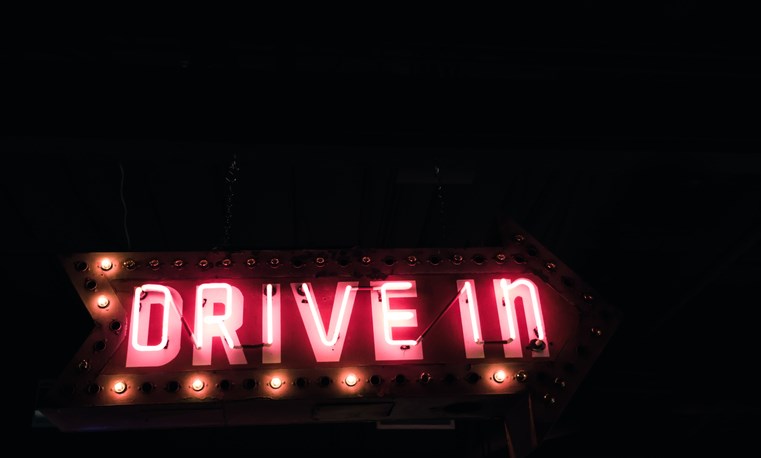 Blue Starlite Mini Boutique Drive-In | Austin, Texas (and Minturn, Colorado)
For a year-round experience to remember, stop at the Blue Starlite Mini Boutique Drive-In in Austin. The name is a mouthful, but it is worth checking out. Not sure what a boutique drive-in is? Neither were we until we did some research.
Turns out it offers a more intimate moving watching experience is, capping it at 50 cars or a few hundred pedestrians. Other than that, you can expect the same thing you'll find at your other favorite drive-in theaters — classic favorites like Star Wars as well as some special festivals that center around the holidays and seasons.
And if your road trip takes you to Colorado near Vail, be sure to stop at the Starlite location there that joined the team in 2016. This one is loosely (and not officially) recognized as the highest drive-in theater in the country — it sits at a nearly 8,000-foot elevation.
Learn more here.
KOAs nearby:
Bastrop / SE Austin / Colorado River KOA Holiday
Austin East KOA Holiday
Leander / NW Austin KOA Holiday
KOAs near Minturn:
Carbondale / Crystal River KOA Holiday
Denver West / Central City KOA Holiday
North Bay Mobile Drive-In | Novato, California
If you're looking for a drive-in theater experience that is far from the norm, then look no further than North Bay Mobile Drive-In. You may have guessed from its name that it is *surprise* a mobile drive-in theater, and in this case that means the theater is the form of a car that projects films onto the wall of an old abandoned movie theater about 30 minutes north of San Francisco.
Even more unique about this one is that it's completely free. Every other weekend you can come out here, year-round to enjoy classic movies for free. They do have concessions here, so don't worry about going hungry during your film viewing.
Learn more here.
KOAs nearby:
San Francisco North / Petaluma KOA
South Bay Drive-In | Imperial Beach, California
Get the best of both worlds at this drive-in with a theater that sits right on the coast of Pacific Ocean.
Showing movies since 1958, South Bay Drive-In has undergone some renovations to keep up with its competition across the country. It boasts three screens that all show double-features so there is a great deal of movie fun to be had here. And the snack bar serves some of the best Mexican food you can get at a theater, so come hungry.
Learn more here.
KOAs nearby:
San Diego Metro KOA Resort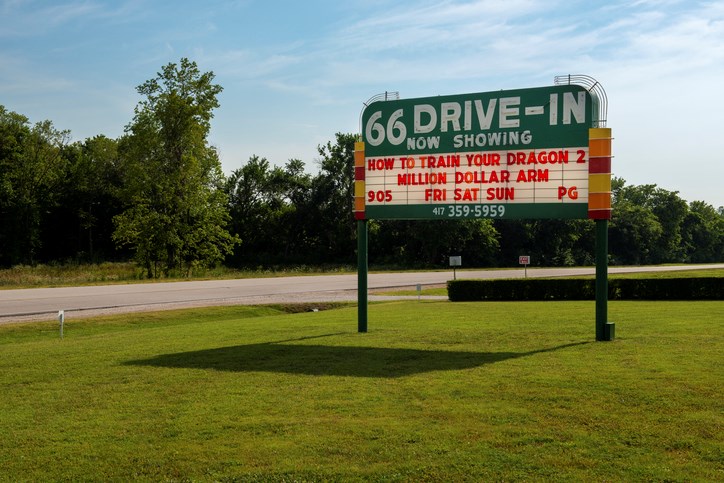 99W Drive-In | Newburg, Oregon
Fans of classic cars are going to love this ultimate combo of classic cars and classic films. In existence since 1953, the 99W Drive-In offers double features today that typically run a cult classic movie with a complimentary modern-day flick.
They've gone through a lot to get here — their screen has undergone three upgrades due to storms and other mishaps, but we are happy to see this theater is still alive and thriving today.
Learn more here.
KOAs nearby:
Albany / Corvallis KOA Journey
Lincoln City KOA Journey
Cascade Locks / Portland East KOA Holiday
Blue Fox Drive-In Theater | Oak Harbor, Washington
A classic drive-in theater with a bit of a twist, Blue Fox Drive-In offers your favorite flicks on the screen as well as a GoKart track that you can enjoy on the weekends, and some arcade games for your inner gamer (and your kids, too).
For food you can expect to find some great gluten-free options, more candy than you'll know what to do with, Philly cheesesteak, and some seriously good curly fries.
Learn more here.
KOAs nearby:
Burlington / Anacortes KOA Holiday
Silver Bow Drive-In | Butte, Montana
Enjoy a movie under the lights of the Big Sky Country at the Silver Bow Drive-In.
This Montana theater is all about keeping it classic and authentic — here's where you will have a good old-fashioned drive-in experience. Make sure to load up on the popcorn and candy, and if you'd prefer, you can also attend the movie by-foot. Just be sure to bring your own portable radio so you can tune in.
Learn more here.
KOAs nearby:
Butte KOA Journey
Deer Lodge KOA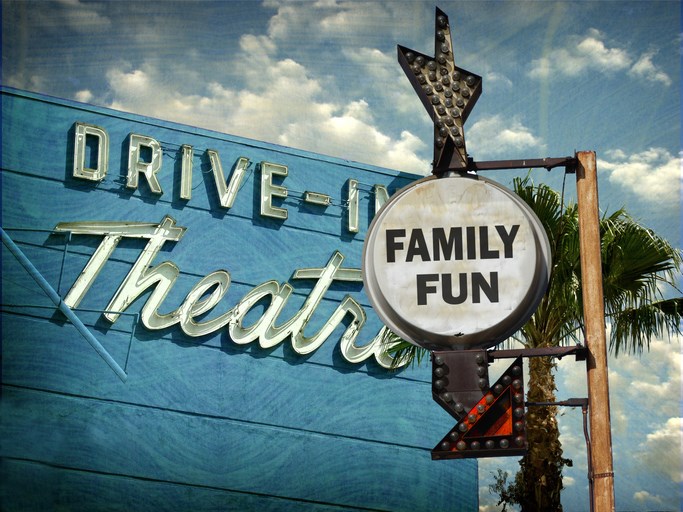 Feeling ready to catch some films at some fabulous spots? All of these drive-in theaters have something special and unique to offer you. Dare we suggest a drive-in theater road trip to cover as many of these locations as possible?
While on your road trip, be sure to book your campgrounds via KOA to get the spots close and convenient to your drive-in theater. This ensures you the best experience with the least amount of hassle.
Start planning your road trip today, and share your photos along the way!
---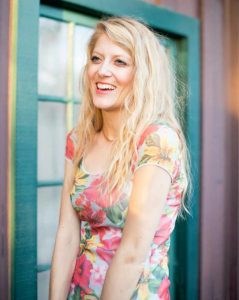 Leslie, a.k.a. Copy Girl, is a copywriter who gets butterflies from telling stories through words.
Her voice comes from a place filled with passion, dreams, and lots of sugar. "Cake over steak" is her go-to motto.
With over 10 years of experience in crafting words, and years of embarking on travels that have taken this Montana girl to some incredible places, Leslie love the adventures of both body and mind her writing takes her on.
Everywhere she goes, she takes this advice with her:
"Hold on to your divine blush, your innate rosy magic, or end up brown." – Tom Robbins, Jitterbug Perfume
To see what Leslie's up to in the writing world, visit her website here.
---