Traveling with KOA in Ontario
By Tamela Rich
If you want to get a taste of another culture, and prefer one where English is an official language, why not visit Canada? (After all, there are plenty of places to camp, with 35 KOA campgrounds located north of the border.) This video from Tom Brokaw and NBC news, produced for the Vancouver Winter Olympic Games, does a great job introducing Americans to Canada. Some parts of it choke me up, especially the parts about Canada repeatedly stepping into harm's way on America's behalf.
If you haven't been there since 2007, you might not realize that you need a passport to enter the country. I toured parts of the Saskatchewan and Manitoba provinces during my 2011 motorcycle road trip and this year spent five days KOA camping in Ontario along the Great Lakes. I found that while Canadians are very much like we Yanks, they're also different enough to make me feel I've had a vacation "abroad" when I've spent some time with them. Here are the highlights of my Ontario tour.
Niagara Falls
After meeting my friend and fellow motorcyclist Jill at a KOA Cabin in Niagara Falls, New York, we entered Ontario, since the Canadian side has the best views. What I had remembered from 1980 as a down-at-heel tourist trap was now a vibrant city full of international visitors. People were still buzzing about Nik Wallenda's high wire crossing of the Falls from Goat Island to Table Rock the week before we arrived, and surveying the sight of his feat from the safety of the walkway made me shudder. But then again, some people shudder at the thought of riding a motorcycle. To each her own.
Jill and I didn't tarry to buy tchotchkes or ride the Ferris wheel, but there's plenty to occupy a full day for people of all ages besides gazing at nature's splendor. The city is bicycle and pedestrian friendly and lots of people were taking in the sights under their own muscle power on the road that skirts Lake Ontario.
Next, we passed through Niagara-on-the-Lake, a pretty-as-a-picture-postcard town of about 15,000 where the Niagara River meets Lake Ontario. Niagara-on-the-Lake played a central role in the War of 1812 and, in commemoration of the 100th anniversary of that battle between the US and Canada, the whole town was festooned in red, white and blue bunting (in honor of the British, to whom they owed allegiance). The town's good looks have earned it several movie and TV production credits.
30,000 Islands of Georgian Bay
By the time we finished lunch, it was time to get serious about mileage so we could make the KOA in Parry Sound on the Georgian Bay before nightfall. Like many towns and villages in the area, Parry Sound's population of 18,000 mushrooms to 60,000 during the summer season.
The Parry Sound KOA was full of travelers with a passion for off-road recreation because the campground has access to the province's Park to Park Trail — a network of recreational trails through the ten municipalities between Killbear and Algonquin Provincial Parks. The trail system provides the region with sections of historic rail beds and colonization roads, as well as newly developed trail and road sections for travel on foot, bicycle, horse, dirtbike, snowmachine, ATV, UTV and dog sled. That's right, dog sled! Some sections are limited to non-motorized users.
Touring the campground, I was fascinated by the muddy machines that travelers were using on the trail system. Jill and I drive dual-sport motorcycles, which are capable of off-roading, but because we had a deadline in Sault Ste. Marie that night, we had to take a pass on the trails this time.
Soon after departing Parry Sound, we were beset by rain, but bikers are not weather sissies; we ride rain or shine. That said, by the time we reached Sudbury we were ready for a hot meal. My pants had developed a little portal in a seam and cold Canadian rain was rolling down into my waterproof boots. Dismounting the bike, I sloshed into the Tutti Fruitti restroom (called a "washroom" in Canada) to wring everything out. My meal was almost too pretty to eat. The "side" of fruit with my omelet was a fruit sculpture, the likes of which I haven't seen since I was last on a cruise ship. I believe in eating a native dish in every new locale I visit. So when I noticed a spread called cretons on the menu, I ordered some with rye toast. I later learned that cretons is a Quebecois congealed dish usually made from pork, although Tutti Frutti's was made with beef and tasted like corned-beef hash.
The Big Nickel
Just around the bend from Tutti Fruitti is a former nickel mine that's been turned into a science museum called Dynamic Earth. We didn't have time to take the tour, but it's on my list for my return visit; here's why: "Visitors will descend 7-storeys underground in a glass-enclosed elevator, while watching a state-of-the-art multimedia show projected onto rock walls and moving screens. An unforgettable underground tour also awaits, bearing witness to the transformation mining has undergone over the past 100 years."
To travel with me is to take in roadside tourist kitsch. The Big Nickel is one such destination. Although, since it's on the grounds of Dynamic Earth, it has a bit more dignity than some of my other roadside favorites like the world's largest dairy cow in North Dakota! The Big Nickel is reportedly the world's largest coin, erected to commemorate the 200th anniversary of the discovery of nickel as an element by a Swedish chemist. Here's a fun video with the man who conceived the project.
Sault Ste. Marie
Jill had to return home and couldn't tour Sault Ste. Marie with me. From my KOA basecamp, I took the one-day Agawa Canyon Train Tour and visited the ship locks on the American and Canadian sides, which fascinated me. I got quite an education on how the various types of locks and gates worked to move ships and cargo down the Great Lakes, as well as gaining an understanding of the role of shipping in the North American industrial revolution.
Speaking of the KOA there, I got the opportunity to watch Bill, the owner and manager, put one of his Collies through her paces on the campground's canine agility course. You never know what awaits you at your KOA destination!
---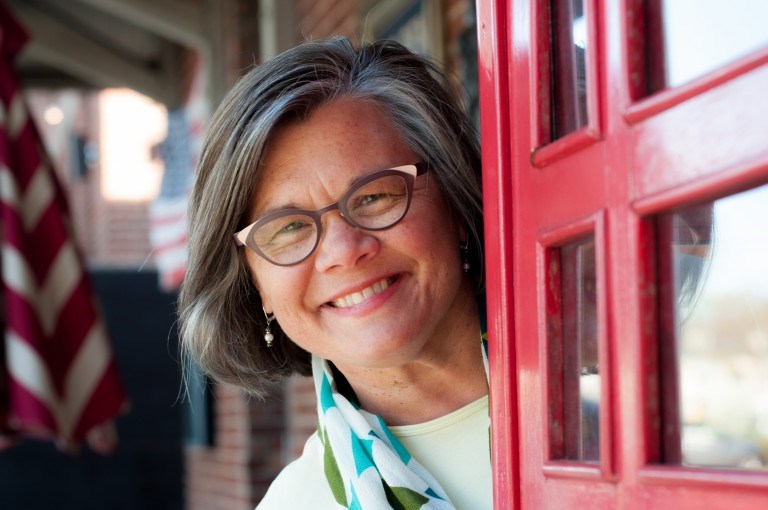 "American Road Trip Expert" Tamela Rich is an award-winning author, storyteller and adventurer. She began her love affair with the open road as a child, traveling with her family in the Vista Cruiser station wagon from Ohio to California every other summer. During her monthly TV appearances, Tamela shares family-oriented travel tips and itineraries for local, regional and national road trips. Visit her website: www.TamelaRich.com