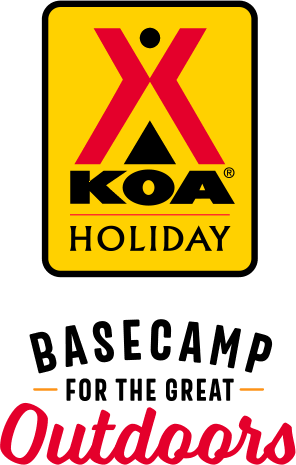 KOA Holiday Campgrounds
Whether you're exploring the local area or hanging out at the campground, KOA Holidays are an ideal place to relax and play. There's plenty to do, with amenities and services to make your stay memorable. Plus, you'll enjoy the outdoor experience with upgraded RV Sites with KOA Patio® and Deluxe Cabins with full baths for camping in comfort. Bring your family, bring your friends, or bring the whole group – there's plenty of ways to stay and explore.
KOA Holidays Feature:
RV Sites with a KOA Patio®
Deluxe Cabins with full baths
Premium Tent Sites
Group meeting facilities
Directions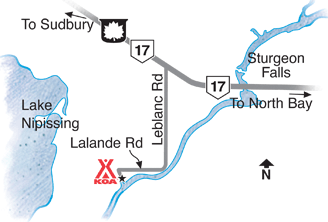 From Sudbury: Eastbound on Hwy 17 into Sturgeon Falls. Turn right at Leblanc Road, follow approximately 3 km. From North Bay: Westbound on Hwy 17 through Sturgeon Falls. Turn left at Leblanc Road, follow approximately 3 km. GPS: N46.348792, W79.967327
Get Google Directions
Jun 18, 2021
Excellent service by all the staff and owners
Jun 18, 2021
Lovely park; friendly helpful staff.
Jun 15, 2021
Very fast and friendly staff. Showed us to our sight as soon as we arrived.
Jun 15, 2021
The owners and staff are amazing. They made you feel welcome from the time you enter the property. Property well taken are of very clean. Looking forward to our next visit.
Jun 15, 2021
Very friendly & helpful owners & staff.
Jun 15, 2021
Loved our stay!! �ϋ��
Jun 15, 2021
My only complaint would be that the lawn mowing on a Saturday was a bit irritating. The staff are amazingly friendly and great help and support to campers.
Jun 15, 2021
Staff is always serving us with a smile
Jun 12, 2021
The owners and staff make this park amazing. Friendly, welcoming, genuinely interested in making our stay perfect. The park is clean, well kept and exactly what you'd expect from a KOA. Enjoyed our time so much, we've already booked 2 more visits once COVID restrictions have lifted. Thanks for an awesome visit!
Jun 10, 2021
Really enjoyed stay in Sturgeon Falls. Gina, Greg, Jessie Steph and staff could not do enough for us to enjoy our stay. Very enjoyable. Returning again this weekend.
Jun 09, 2021
We had a great experience and we were really impressed how well kept the sites were. The site had a deck, table and chairs that made the stay so much better.
Jun 09, 2021
Love this cozy friendly campground. Great staff, clean grounds.
Jun 09, 2021
This was a lovely campground with easy access to fresh water swimming. Grounds were clean. . The campfire sites are too close to the next campers and we paid for firewood but were unable to use as the campers beside us had their truck parked right nest to fire pit. Also their sewage hookup was set up right where we sat on veranda provided.
Jun 09, 2021
All round excellent campground, the staff go above and beyond to make a great stay. Beautiful property on the Sturgeon River with great views and opportunities for boating, kayaking & walks - just 7 minutes from town with shopping available. Great Wi-Fi, full hookups - We stayed one night then booked three more weeks to stay to rest and work in a beautiful setting. Best campground ever ! RC & CJ.
Jun 09, 2021
It was just a quick over night stay. The girl who looked after us (I can't remember her name) was amazing!!! So was the young man who was there.
Jun 04, 2021
Very friendly and accommodating staff.
Jun 02, 2021
Extremely courteous, very friendly and the most accommodating people we have ever met
May 30, 2021
Best KOA, we enjoyed our stay again!! We were glad to know that we could book over there for medical travel for our kids!! They are always happy and you feel so welcome everytime you go!! 3rd year we go and we will be back again next year!!
May 24, 2021
Loved the patio site. Amazing location, very clean and the staff went out of their way for us!
May 19, 2021
Always 100%.... thank you for the essential stay! Even the weather co-operated....
May 18, 2021
Beautiful spot down by the river Site 50 and 51 Great place great people I will be back
May 18, 2021
Easy check in, welcoming staff. Quiet campground. Safe measures in place to stop COVID spread. Staff lent me a tool to help fix my trailer. Could not have been better.
Nov 05, 2020
very very very very friendly and helpful. Have stayed there many times, and will return there many more times. Very talented owners and staff, put on a couple of outdoor musical shows. Jenna sure knows how to yodel.
Oct 21, 2020
Amazing Stay! KOA staff were unbelievably welcoming and pleasant. Bathrooms were so clean and nice. The hot water sinks available for washing dishes was a game changer! We loved our glamping tent experience and wish we could have stayed longer!
Oct 18, 2020
We enjoy our seasonal site at the KOA. The Demers family and staff are wonderful, friendly and welcoming. The grounds are clean, well groomed. It's a great place to visit and enjoy the amenities and the great outdoors.
Oct 16, 2020
Well looked after. Very friendly staff. Nice setting. WiFi signal needs to be stronger.
Oct 15, 2020
As always it was awesome!
Oct 15, 2020
Went there for Thanksgiving weekend. Campsite was clean, staff friendly and the site was good. It was our second time at this KOA and will definitely go again.
Oct 15, 2020
Campground is nice and clean, great location and the owners work hard to make sure you enjoy your stay
Oct 15, 2020
Super friendly staff. Everybody was always smiling. Thumbs up.
Oct 15, 2020
Extremely friendly and helpful staff who are more than ready to guide you to your site. Great campground that is clean and well maintained.
Oct 14, 2020
The camp ground was clean. The cabin was clean .The one thing , the bed was hard to get in and out of.He never used the barbecue. The coffee maker was good. The toaster worked fine. The furnace didn,t work very well.The owners were very helpfull. They tried to fix the situation . They invited everyone to the get together.
Oct 14, 2020
The staff running the campground were very hospitable, they made coming to the park and camping much more enjoyable then we could imagine. The personal touches they put into each camping group truly shows their passion. We will gladly go back to this campground every year.
Oct 14, 2020
Outstanding customer service, clean site, wood delivered, texting us about our late arrival and still greeting us by escorting us to our site after arriving after 9pm!! WOW keep up the good work
Oct 14, 2020
Wonderful people that run this KOA. This is a truly beautiful camp ground.�
Oct 14, 2020
Very nice campground very well organized And great people to DO it DW
Oct 14, 2020
Very brief but good. I like the touch of being escorted to the campsite.
Oct 13, 2020
The property is beautiful and the staff are top shelf!! The owners are wonderful and they all make you feel like family!! They go out of their way to make sure your time at the campground is positive and stress free. If travelling through northern Ontario this is a must stay campground!! We can't wait to go back!!
Oct 12, 2020
amazing place....Greg and Gina are the best!!!!!
Oct 12, 2020
KOA STURGEON FALLS is always our home and from home. We just love our KOA camping family.
Oct 11, 2020
We were there only one night but the staff were very friendly and dropped by to make sure everything was ok.Next trip will maybe get out in a boat and do some fishing.
Oct 10, 2020
Very helpful and pleasant stay
Oct 10, 2020
Awesome campground if I don't say so myself
Oct 09, 2020
Very friendly Staff, and they went out of their way to make stay even more enjoyable
Oct 08, 2020
The owners are so friendly and helpful. Gave great recommendations for area attractions. The campground is spotless and the bathrooms for the tenters were also extremely clean.
Jun 20, 2021
Sturgeon falls KOA was a wonderful campground with a nice beach area helpful & cheerful staff and great facilities! We enjoyed the band at lunch and the open spaces. My wife and I stayed in the glamping tent and our boys stayed in a deluxe cabin. The kids were able to catch some fish in the stream which runs through the campground and we also enjoyed throwing the football in the wide open spaces. If we ever find ourselves camping in the north Shore of Lake nippissing again we will be sure to stay here again
- Mark Prospero on Google
Jun 19, 2021
Great place, quiet
- Samuel Labrie Ross on Google
Jun 12, 2021
Extremely friendly and efficient staff. The campground is spotlessly clean, grounds are well kept. Very very pet friendly. Couldn't be better
- Martin Sanderson on Google