Are you looking to spice things up a little on your next road trip? Why not plan an excursion with an extra dose of history, adventure, culture, silliness — or all of the above! The U.S.A. and its many treasures are at your feet when you're behind the wheel and set your own schedule and pace. Exploring a previously visited destination a second time in an RV can help you to see the place in a whole new light.
Imagine approaching the majestic rock formations in Colorado's Garden of the Gods from the open road … breathtaking. Or parking the family rig at a Disney World campground and returning "home" after each fun-filled day … cozy and pure magic.
Traveling in Your RV this Spring? Plan a Trip to these RV Destinations
1. The Center of the World, Felicity, California
Ever pondered the whereabouts of the world's center? Wonder no more. Korean War Veteran and "father of modern skydiving" Jacques-Andre Istel officially established Felicity, California as "The Center of the World". That's right … turns out the center of the world lies in the Sonoran Desert, west of the border between Arizona and southern California. Visitors who step inside the landmark's pyramid and stand on the metal disk will receive a certificate with Mayor Istel's signature. Learn about the wonderfully unique man behind it all and get lifetime bragging rights for visiting this quirky landmark.
KOAs nearby:
Boulevard / Cleveland National Forest KOA Holiday
Salome KOA Journey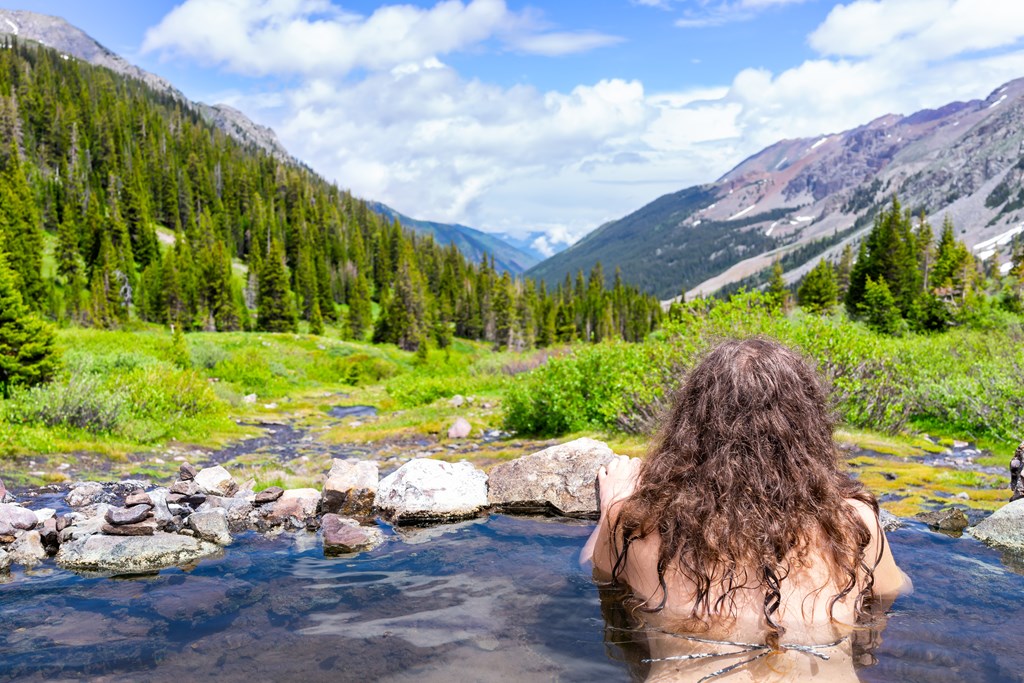 2. Hot Springs (multiple locations)
What could be more relaxing after a day of travel than soaking road-weary muscles in a natural hot spring? Well, there are several hot spring parks and "soaking resorts" across the U.S. that welcome RVers. The mineral-rich waters of natural hot springs are said to help with everything from relieving stress to healing illness, soothing dry skin, and leaving hair soft and smooth.
Some hot springs have had luxurious spa-like resorts constructed around them (think mineral pools, whirlpools, and lap pools), while others remain fairly free and in the wild. And of course, most are somewhere in between. There's the Crystal Crane Hot Springs in Oregon, Mystic Hot Springs in Utah, and the clothing-optional springs among a gorgeous nature preserve at Valley View Hot Springs, Colorado to name just a few. Some might say you haven't lived until you've taken a dip in geothermal waters.
KOAs nearby:
Crystal Crane Hot Springs
Redmond / Central Oregon KOA Holiday
Boise / Meridian KOA Journey
Mystic Hot Springs
Richfield KOA Holiday
Fillmore KOA Journey
Beaver KOA Journey
Valley View Hot Springs
Alamosa / Great Sand Dunes KOA Journey
Salida / Mt. Shavano KOA Journey
Pueblo South / Colorado City KOA Holiday
Royal Gorge / Canon City KOA Holiday
Pueblo KOA Journey
Colorado Springs KOA Holiday
Cripple Creek KOA Holiday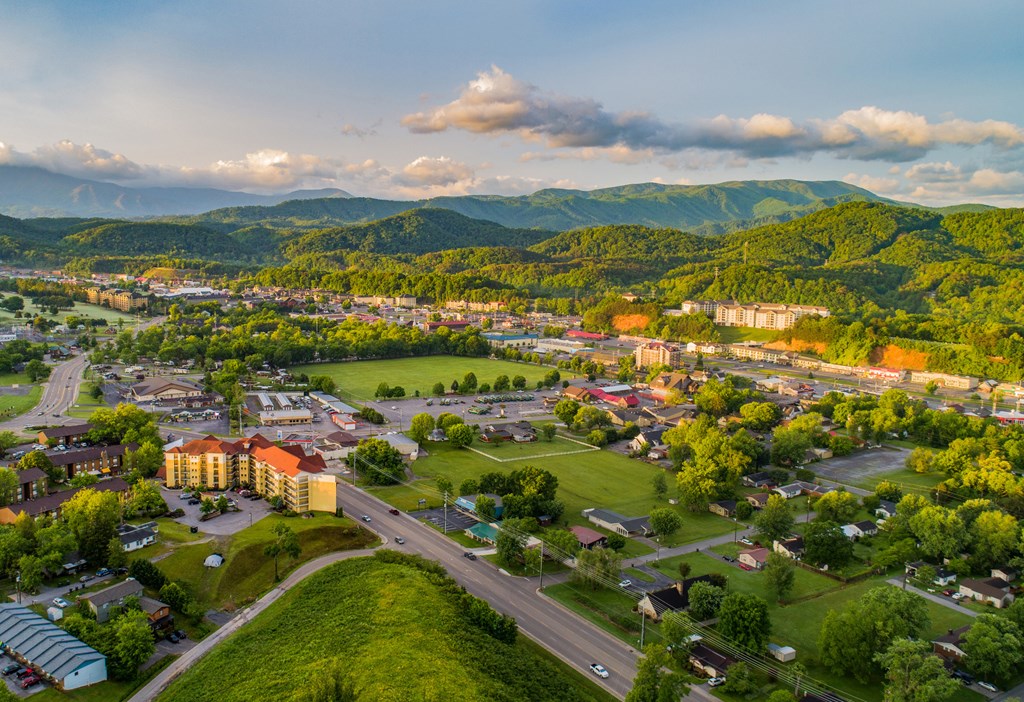 3. Gatlinburg and Pigeon Forge, Tennessee
If you're looking for a hearty slice of Americana, look no further than Tennessee. Gatlinburg and Pigeon Forge are both mountain towns in Eastern Tennessee, with Gatlinburg considered the gateway to the Great Smoky Mountains. Both towns are packed with things to do, including the beloved Dollywood amusement park and Gatlinburg's SkyLift Park. The park's SkyBridge is the longest pedestrian cable bridge in North America. It's got ah-mazing views … if you're not afraid of heights! Some visitors have even spotted a black bear or two from high up on the lift!
Both Gatlinburg and Pigeon Forge are great destinations for families, couples, and/or friends to explore, thanks to walkable streets, endless food options, water parks, live music, and the beautiful Smokies, of course.
KOAs nearby:
Townsend / Great Smokies KOA Holiday
Pigeon Forge / Gatlinburg KOA Holiday
Newport / I-40 / Smoky Mountains KOA Journey
Gatlinburg East / Smoky Mountains KOA Holiday
Cherokee / Great Smokies KOA Holiday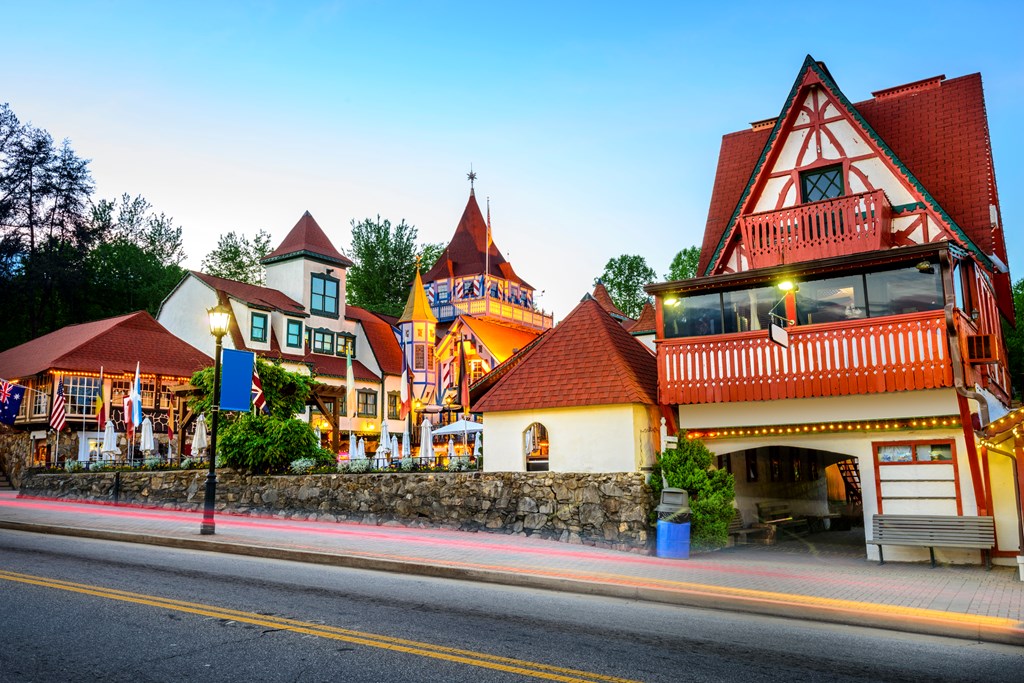 4. Helen, Georgia
Bet you never thought you'd find a little slice of Bavaria in the American South. The mountain town of Helen, Georgia (which lies just an hour and a half outside of Atlanta) is unique in that its architecture resembles that of quaint German vineyards, cottages, and beer halls. Its natural beauty is stunning as well, as a stroll through town will take you across the Chattahoochee River as well as to a scenic hilltop park in the town's center.
Oktoberfest in the late September, early October weeks would be the prime time to visit this special place, though RVers exploring the area will no doubt appreciate the horse-drawn carriages, fresh German baked goods, breweries, and waterfront trails any time of year.
KOAs nearby:
Hiawassee KOA Holiday
Murphy / Peace Valley KOA Holiday
Blue Ridge / Toccoa River KOA Holiday
Commerce / Athens KOA Journey
Hartwell Lakeside KOA Holiday
Anderson / Lake Hartwell KOA Holiday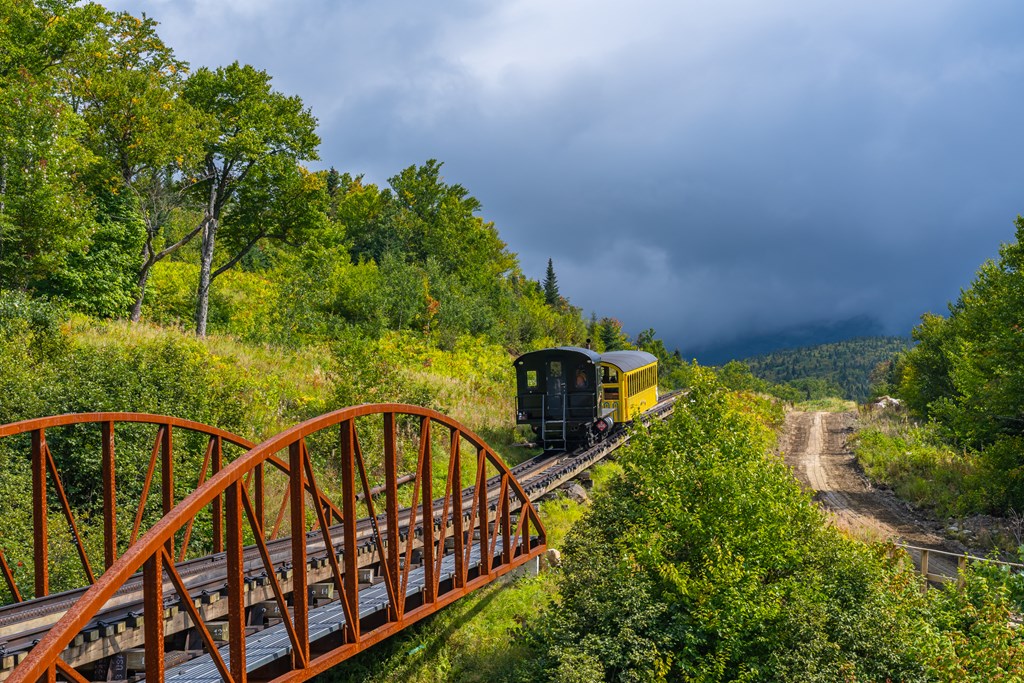 5. The Mount Washington Cog Railway, New Hampshire
Train-loving kids (and adults, too) will thrill at the thought of climbing the summit of the highest peak in the Northeast on a rack railway. A rack railway is a steep-grade railway with a toothed rack rail, designed to secure the train's cog wheels, between the running rails. There are only two cog railways in the U.S. — the Pike's Peak Cog Railway and the Mount Washington Cog Railway in New Hampshire's White Mountains. The latter was one of the first mountain-climbing cog railways in the world, constructed in 1869.
In less than an hour, passengers climb through three climate zones to arrive at the top of New England. Once arriving at the summit, it's worth exploring the historic Tip Top House hotel, original post office, and museum.
KOAs nearby:
Twin Mountain / Mt. Washington KOA Holiday
Littleton / Franconia Notch KOA Holiday
Lincoln / Woodstock KOA Holiday
Chocorua KOA Holiday
6. Carhenge, Nebraska
Described as a "pop-culture icon", Carhenge along Highway 87 near Alliance, Nebraska is a replica of England's Stonehenge, but in the Great Plains. The one-of-a-kind monument consists of a carefully arranged circle of 39 cars, placed in the same proportions as Stonehenge with the circle measuring about 96 feet in diameter. Some cars are welded in place, all are covered with gray spray paint. Carhendge is open to visitors year-round, at all hours.
Now you might be wondering to yourself, "Why?" The artist behind Carhendge, Jim Reinders, studied the design and purpose of Stonehenge while living and pondering art in England. He set out with family members to build a Stonehenge replica in 1987 using cars as a memorial to Reinders' father, who once lived on the farm where Carhendge now stands.
KOAs nearby:
Ogallala / I-80 KOA Journey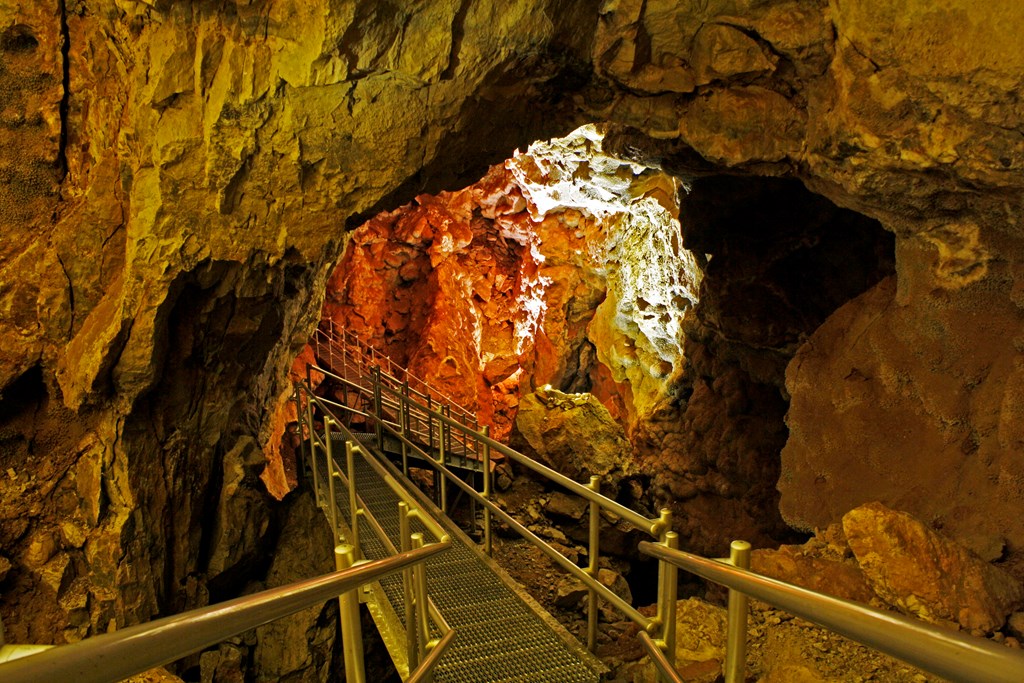 7. Caves of the Midwest
Spelunking (that means exploring and studying caves) is always a great way to pass the time, and there are plenty of cool caves to see in the Midwest. One of the perks of caving is that no matter the weather outside. Be it rainy or sweltering hot, a cave maintains a fairly constant temperature, usually between a temperature of 50 and 70 degrees Fahrenheit, depending on your location.
South Dakota's Jewel Cave is known for its dazzling display of calcite crystals and ribbon-like formations, and "cave popcorn" (basically small nodules of calcite, aragonite, or gypsum that form on the surfaces in caves, especially limestone caves). Meanwhile, Marengo Cave in Indiana is a National Landmark and part of a Four Caves Trail which includes a cave simulator and optional boat rides through the caverns. If you've never been caving, or are looking for new caves to explore, here's a handy list of caves dotting the Midwest.
KOAs nearby:
Jewel Cave
Custer / Mount Rushmore / Black Hills KOA Holiday
Mount Rushmore KOA Resort at Palmer Gulch
Hot Springs SD / Black Hills KOA Holiday
Rapid City / Black Hills KOA Holiday
Marengo Cave
Louisville South KOA Holiday
Horse Cave KOA Holiday
Bowling Green KOA Holiday
Grayville / I-64 KOA Holiday
Scottsburg / Raintree Lake KOA Holiday
Brown County / Nashville KOA Holiday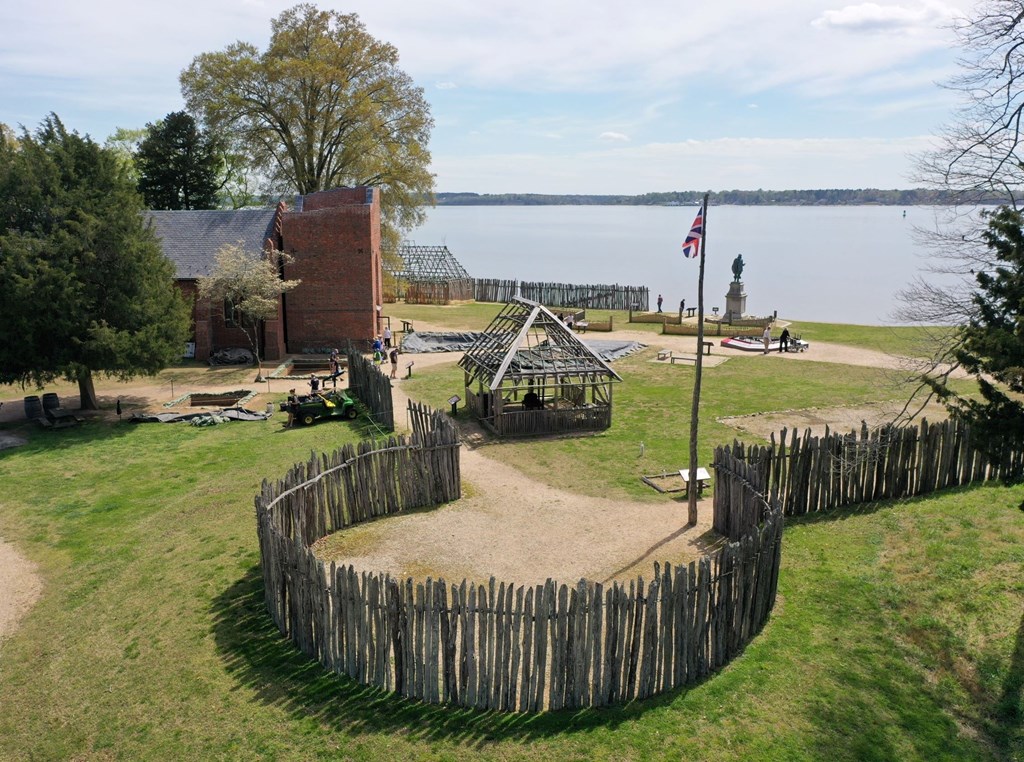 8. Jamestown and Colonial Williamsburg, Virginia
RVers love to escape the grind. Why not take a step further and escape the modern age? With a trip to Colonial Williamsburg, you can journey back about 300 years. History lovers will appreciate being fully immersed in another time — strolling the cobblestone streets alongside men and women in period garb and speaking the vernacular of the day.
But even the non-history buffs will appreciate the fun and novelty of Jamestown and Colonial Williamsburg, once they get a load of the horse-drawn carriages and pay a visit to the town blacksmiths, cabinet makers, engravers, and colonial cooks. You can grab a beverage at a colonial tavern, or take part in a free concert, parade, reenactment, or candlelight tour. The amusement park Busch Gardens is also nearby when you're ready to step back into the 21st Century.
KOAs nearby:
Cape Charles / Chesapeake Bay KOA Resort
Virginia Beach KOA Holiday
Emporia / I-95 KOA
Richmond North / Kings Dominion KOA Holiday
9. Hole-In-The-Ground, Oregon
Tired of the same old hikes and lake-side picnics? Why not hang out in a volcanic explosion crater? Central Oregon's Hole-in-the-Ground is an area carved from a volcanic steam explosion that took place between 13,500 and 18,000 years ago. The site measures 1 mile across, and the floor is nearly 490 feet below ground level, with a rim that rises 110 – 210 feet above. It is a unique place for hiking and exploring. Some people also bring their cameras here for spectacular landscape photos or their binoculars for a bit of bird watching.
This destination is also near the Lava Cast Forest lava field and the hot springs about an hour from Oregon's East Lake and Paulina Lake.
KOAs nearby:
Lemolo Lake / Crater Lake North KOA Holiday
Klamath Falls KOA Journey
Redmond/  Central Oregon KOA Holiday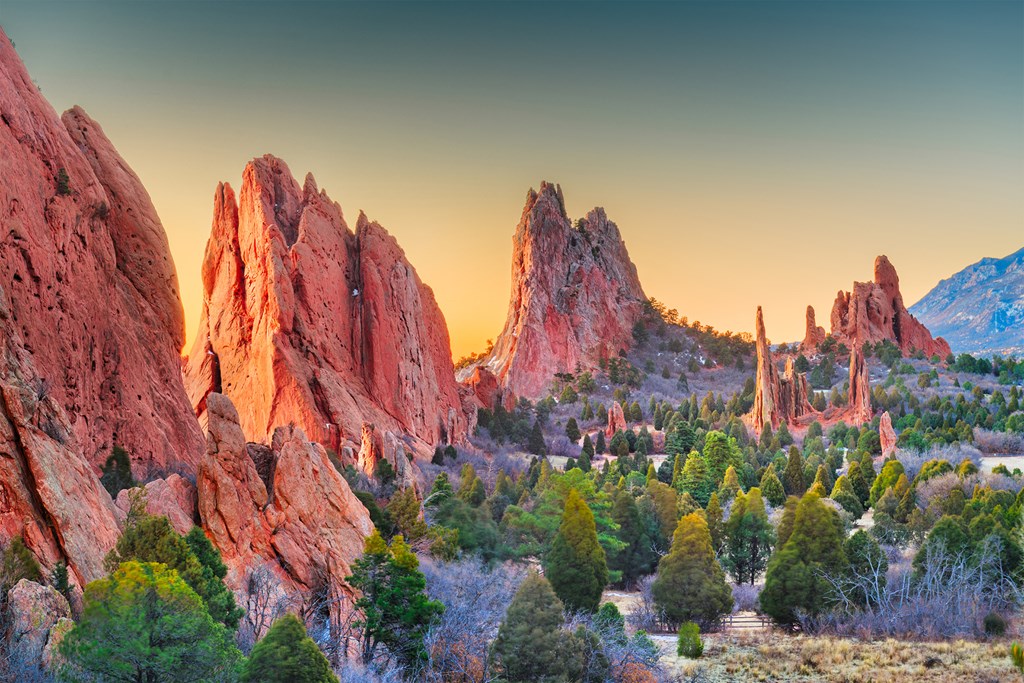 10. Garden of the Gods, Colorado Springs
Garden of the Gods in Colorado Springs is a place unlike any other. The free park is a popular destination for travelers, and for good reason. To experience the landscape and its giant sandstone formations in the leisure and luxury of an RV would be pure bliss. In addition to marveling at the rocks (which have names like Kissing Camels, Tower of Babel, and Balanced Rock), visitors can even take a train ride or drive to the top of Pikes Peak (remember the Pike Peak's Cog Railway, mentioned earlier)?
The town of Colorado Springs has a lot to offer as well, with plenty of outdoor dining, microbreweries, ziplining, a restaurant on wheels, and whitewater rafting.
KOAs nearby:
Cripple Creek KOA Holiday
Colorado Springs KOA Holiday
Falcon / Colorado Springs NE KOA Holiday
Pueblo KOA Journey
Royal Gorge / Canon City KOA Holiday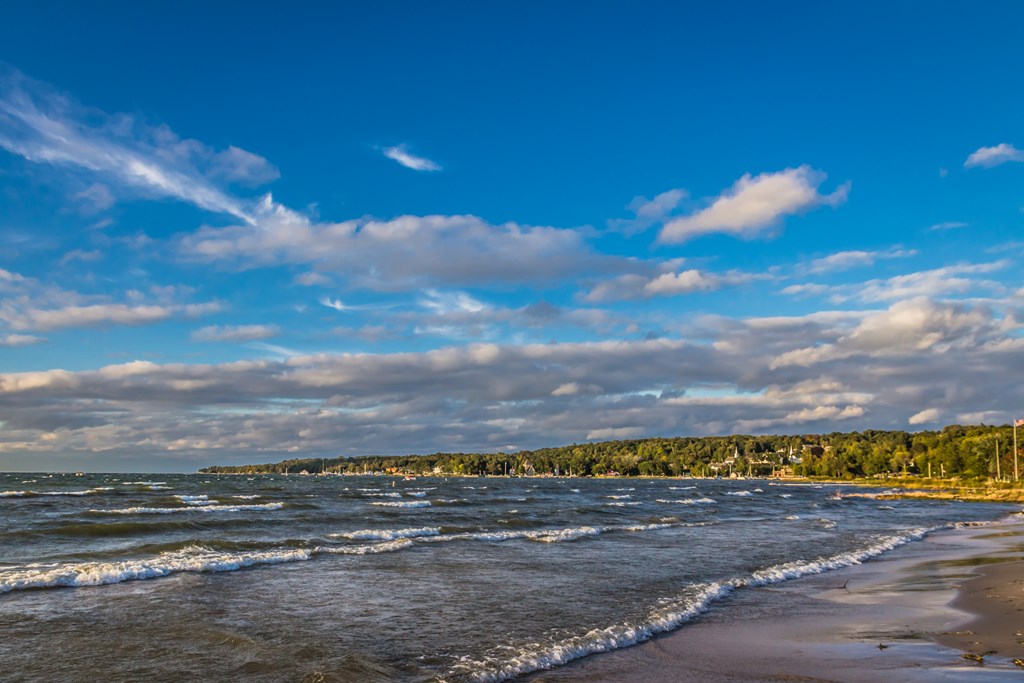 11. Door County, Wisconsin
The Door County Peninsula in Wisconsin is a charming and serene spot with loads of shoreline, as well as quaint villages and towns that embrace the art of "slow travel" (Egg Harbor, Ephraim, and Sister Bay are a few). Visitors to Door County enjoy bicycle rides and ice cream, petting zoos, trolley rides, swimming, sailing, kayaking, and charter boat fishing. You can also take in the national bluffs or visit some of the 11 lighthouses in the area.
But classic Door County involves the cherries — cherry-picking, cherry pie, and cherry wine, and maybe a stop at Al Johnson's, a family-owned outdoor Swedish bar in Sister Bay that has goats grazing on the roof. (You can get a sneak peek and see what the goats are up to via the restaurant's online "goat cam". They don't come out in winter, though … too cold.)
KOAs nearby:
Door County KOA Holiday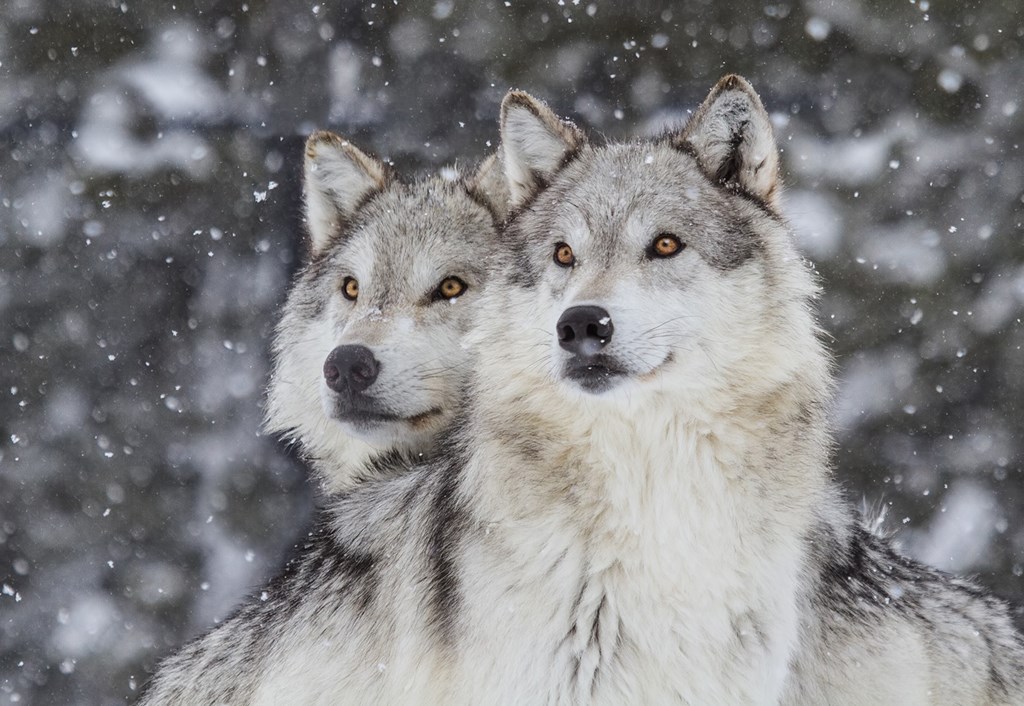 12. Lakota Wolf Preserve, Columbia, New Jersey
This part of New Jersey is home to the Lakota Wolf Preserve. Here visitors can book educational "Wolf Walk" tours and photo shoots, and attend educational talks on wolves and their important role in the ecosystem. According to the Lakota Wolf Preserve website: "Once you are at the preserve you will be invited into the observation area in the center of the preserve. You will be surrounded by four different packs of wolves." Imagine sitting at your campfire under the stars, hearing the sound of wolves howling in the distance. In the daytime, campers may choose to embark on a day trip or two to explore popular area destinations like the New Jersey Skylands and the Pennsylvania Pocono Mountain range, known for its historic resorts and stunning natural beauty.
KOAs nearby:
Delaware Water Gap / Pocono Mountain KOA Holiday
Allentown KOA Journey
Honesdale / Pocono KOA Holiday
New York City North / Newburgh KOA Holiday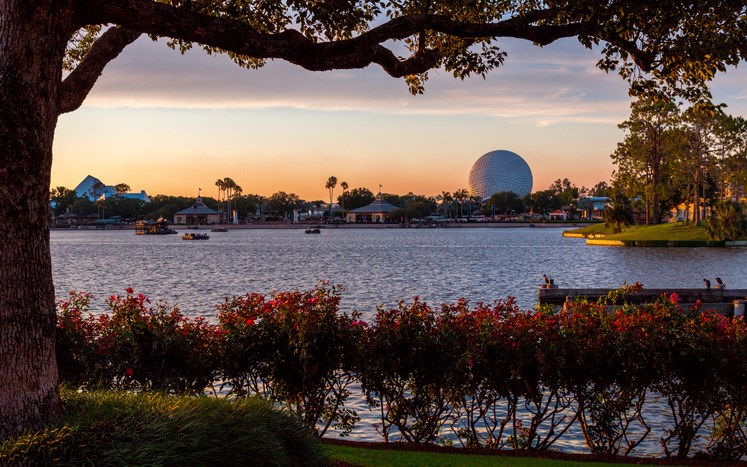 13. Walt Disney World, Lake Buena Vista, Florida
What if you experienced Disney World … by RV? When planning a trip to the Magic Kingdom, it can be easy to miss the many campsite options available nearby. The theme park also has additional RV parking outside (but near) Disney World in Kissimmee and Orlando.
Though Disney World is the destination itself, the KOAs nearby create quite the fun environment that will have your kids enjoying activities outside of the parks as well. And when it is time to go into the parks, you're never too far away. The convenience of the campgrounds near Disney World goes a long way. Once inside the park, it's time for imaginations to run wild. Put aside the weight of being an adult, and turn back the clocks to childhood as you run around, experience the rides, meet your favorite Disney characters, and watch the incredible firework shows with some tasty Disney food in hand.
And after a long day in the park, sleep is just a short distance away. How sweet would it be to light a campfire and relax in your own home-away-from-home after a day of rubbing elbows with princesses at Disney, or cruising the roller coasters at Universal?
KOAs nearby:
Orlando / Kissimmee KOA Holiday
Orlando Southwest KOA Holiday
Orlando NW / Orange Blossom KOA Journey
Titusville / Kennedy Space Center KOA Journey
So when planning and booking your next grand adventures this Spring, first decide the mood you want to set, then consider the things you want to experience. Talk it over with your fellow travelers, of course. Are you looking to head somewhere that is lighthearted and fun (Dollywood)? Do you want to commune with nature (Lakota Wolf Preserve)? Maybe you are a homeschooling (or road-schooling) family looking for some engaging, hands-on lessons some 100 or so miles away. In that case, a family trip caving or to Colonial Williamsburg is something the crew won't soon forget.
Even if a destination's all in good fun (The Center of the World) or purely indulgent (hot springs), you'll always remember the good times and good feelings that accompanied that "perfect" RV destination.
---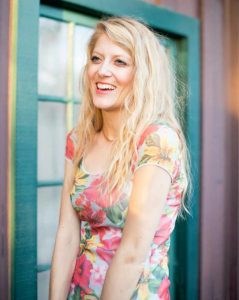 Leslie is a freelance travel and health/wellness writer who gets butterflies from telling stories and sharing information with readers across the globe. Her voice comes from a place filled with passion and dreams.
With over 10 years of experience in crafting words and years of embarking on travels that have taken this Montana girl to some incredible places, Leslie loves the adventures of both body and mind her writing takes her on.
To see what Leslie's up to in the writing and design world, visit her website here.