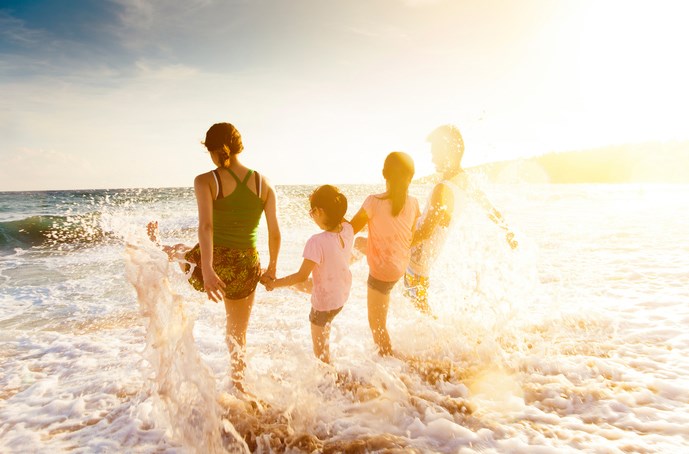 Plan your ultimate summer now with our summer bucket list. From tasty treats to whitewater rafting to outdoor movies, this list will ensure you have a summer to remember.
Remember summer? That warm time when the world was your oyster, and anything and everything seemed possible?
For some, summer may seem like a distant memory, buried underneath the piles of snow and layers of coats you're still wearing.
However, the truth is that summer is not too far off, so take a moment to celebrate.
Yes, it's true. In just a matter of time, you'll be throwing those sweaters into storage, saying "goodbye" to winter, and giving summer a huge, warm welcome.
Unfortunately, the last little bit of winter is typically the worst.
The snow no longer provides that new, fresh exciting feeling that it did before the holidays. You've watched every new show on Netflix. You've drank enough cups of hot chocolate that you might possibly be composed of at least 20% chocolate. And you're just so sick of being cold.
Trust us, we get it.
In order to push through these last weeks of winter, and set your sights on the warm weather ahead, it's a great idea to work on putting together a bucket list of camping experiences you want to have this summer.
Getting a jump start on this is a good idea, as summer is the busiest time of year for camping, and things are guaranteed to be packed and booked far in advance.
When putting together your 2018 summer bucket list, keep in mind that not everything you put on the list has to involve an extreme experience.
Your list should help you find joy in the small things, too, and open doors to new adventures.
In short, your bucket list should be comprised of the things that you are most excited about experiencing.
The Ultimate Bucket List for 2018
While a bucket list is a very personal thing, as we all have different hopes, dreams, desires, and ideas of what constitutes an adventure, below we have put together some ideas to get the ball rolling.
Hopefully some of the below items will make their way onto your bucket list, or will inspire some fabulous ideas of your own.
Watch the sun rise and set on the same day. While this sounds like something pretty basic, think for a moment — have you ever woken up early enough to watch the sun rise, and then watched it set on the same day? Chances are slim you've done these both, and summer's warm weather is a perfect time to give this one a whirl.
Go to the ocean and fly a kite. Re-awaken your inner child and run around, feeling the sand between your toes with a kite in hand.
Swim in a lake, an ocean, a river, anything that is natural. A dip in the pool definitely feels great, but doesn't come anywhere near the feeling of swimming in the freshness of a natural body of water.
Sleep under the stars, sans a tent. Aim to find a spot far away from any city lights where you can get the full experience of the stars. If possible, plan this bucket list item for a time when a meteor shower is happening.
Go whitewater rafting. Looking for an experience to remember that will likely involve you overcoming some fears? Then whitewater rafting is a great thing to have on your bucket list. There are tons of wonderful places to experience whitewater rafting across the country, just book your trip early in advance. Adrenaline junkies will be hopping on these raft trips soon.
Take a weekend road trip somewhere new. You don't need to put a bunch of effort into planning a big vacation. Plan a road trip somewhere nearby for just a couple of days that will give you some fab new experiences.
Learn to barbecue something new. For those of us who barbecue, we tend to make the same things. Step outside your comfort zone this summer, and try your hand at a new dish on the 'barbie.
Head to a waterpark for a day of fun. Whether you have a waterpark in your hometown, or have to travel two days to get to one, make this a must for summer 2018. Just be sure you don't forget your sunscreen!
Take a family photo. Since we live in a world where selfies rule, make it a point to get your entire family together this summer and get a good picture of all of you that you can proudly hang at home, and smile at every time you pass.
Go to a u-pick farm. Whether you're in the mood for some strawberries, some raspberries, or cherries, find a pick-it-yourself farm where you can pick the food yourself, and then enjoy the fruits of your labor.
Detox from technology for three days. Say goodbye to your phone, your computer, your TV for three whole days and allow yourself to connect more deeply with yourself, with others, and with nature.
Bake your favorite desserts. Spend an entire day baking all of your favorite desserts. We'll leave it up to you whether you want to keep them all for yourself, or share them with friends and neighbors.
Watch a movie outdoors. If your town has an outdoor cinema, or if you can DIY an outdoor movie theater, this is an incredibly fun thing to do during the summer. Bonus points for bringing along some fabulous snacks.
Enter a sandcastle competition. These things seem to be everywhere during the summer. You can either go in with months of practice, or just wing it. Either way, put forth your best effort and hope to take home a trophy.
Attend a music festival. It seems as if the popularity of music festivals is ever-growing. This is great because it means there is something for everyone. If you're in for a more intense experience, head to something like Coachella. If you're in for a more chilled experience, head to something like Bottlerock. Whatever your preference, make sure you get your behind to a festival this summer. We promise you won't regret it.
Build a campfire with your own two hands. No gasoline, no lighter fluid, no lighter, and no matches — no aids of any kind. Just you and your fire-making skills.
Go to a drive-in movie theater. These types of theaters are a dying breed, but are definitely worth going on the hunt for. Few things are as much fun in the summer as a drive-in movie theater. Bonus points for a double-feature.
Ride the tallest roller coaster in the world. Head to Cedar Point amusement park for your ride on the world's tallest and longest dive roller coaster.
Eat ice cream after every meal. And do so shamelessly. Your summer bod will survive one day of ice cream meals.
Plan a day hike to a trail you've been wanting to try. We all have somewhere we keep saying we want to hike, but never seem to get around to it. Now is your time.
Plant a garden. It may be just herbs, or it may be full of vegetables. However deeply you decide to go into your garden planting, be sure you do it, and keep up on caring for your little friends.
Picnic at the beach. Bring along sunscreen, towels, and loads of cool beachy snacks to cross this one off your list.
Tent camp in or near a national park. As avid camper, this may be something you've already done. However, now that it's officially on the list, you've gotta do it again this summer. If you've already done this, pick a national park you've never been to.
Tell ghost stories around a campfire. Few things say summer quite like ghost stories around a campfire do. You don't want to miss out on this experience, even if you do end up losing sleep as a result.
Spice up your s'more game with some new ingredients. Pick something new you want to add to your s'mores to take them up a notch. Then, proceed to eat as many s'mores as possible.
Learn how to play a musical instrument. The musical instrument you choose to play is totally up to you — it could be a guitar, it could be a harmonica. Whatever one you opt for, spend time studying this instrument so that by the end of summer, you feel like you've mastered it.
Set up a slip-n-slide and go crazy. It doesn't matter if you've got kids around — a slip-n-slide is something that adults have just as much of a right to enjoy as kids. Channel your inner child with a day on a slip-n-slide, complete with snow cones for bonus points.
And this is just the beginning!
There is an endless amount of fun things to do this summer, and, as you can see from above, they don't all have to be huge experiences that will transform you into a new person.
You may find yourself pleasantly surprised by how much happiness something as simple as eating the raspberries you picked yourself can bring you, or how something as simple as learning how to play a harmonica can bring a little bit of joy into your everyday life.
So grab yourself a notebook, and start planning. With your own bucket list in hand, summer 2018 is guaranteed to be the best summer yet.
---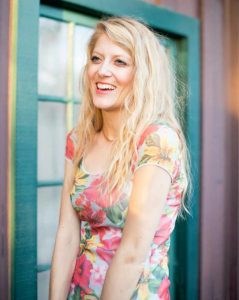 Leslie, a.k.a. Copy Girl, is a copywriter who gets butterflies from telling stories through words.
Her voice comes from a place filled with passion, dreams, and lots of sugar. "Cake over steak" is her go-to motto.
With over 10 years of experience in crafting words, and years of embarking on travels that have taken this Montana girl to some incredible places, Leslie love the adventures of both body and mind her writing takes her on.
Everywhere she goes, she takes this advice with her:
"Hold on to your divine blush, your innate rosy magic, or end up brown." – Tom Robbins, Jitterbug Perfume
To see what Leslie's up to in the writing world, visit her website here.
---