Remember summer? That warm time when the world was your oyster, and anything and everything seemed possible? For some, summer may seem like a distant memory, buried underneath the piles of snow and layers of coats you are still wearing. However, the truth is that summer is near, so take a moment to celebrate.
In just a matter of time, you will be throwing your sweaters into storage, saying "goodbye" to winter, and giving summer a huge, warm welcome. Unfortunately, the last little bit of winter is typically the worst. The snow no longer provides that new, fresh exciting feeling that it did before the holidays. You watched every new show on Netflix, and you are just so sick of being cold.
In order to push through these last weeks of winter and set your sights on the warm weather ahead, put together a summer adventure bucket list of camping experiences you want to have this year. Getting a jump start on this is a good idea. Summer is the busiest time of year for camping, and things are guaranteed to be packed and booked far in advance.
What should you put on a bucket list for summer? Fun ideas for a summer bucket list can include fun new places, exciting new adventures or simple moments shared with family. Keep in mind that not every list item has to involve an extreme experience. Your list should help you find joy in the small things and keep your mind open to new adventures.
Summer Bucket List Ideas
A bucket list is a very personal thing because we all have different hopes, dreams, desires and ideas of what constitutes an adventure. Consider the following things for a summer bucket list to start planning your own summer list:
1. Visit the Ocean
Visit the ocean for a day full of sand and sunshine. Enter a sandcastle building contest, search for seashells or re-awaken your inner child and fly a kite. Relax under a beach umbrella and enjoy the sound of crashing waves and a delightful sea breeze.
2. Go for a Swim
Swim in a lake, an ocean, a river or a pool. Relish the embrace of nice, cool water on a hot day. Enjoy a relaxing float or splash around with your kids. Swimming is a fun way to get some exercise this summer, so take advantage of the water around you.
3. Gaze at the Stars
Sleep under the stars and experience the awe-inspiring view they have to offer. Aim to find a spot far away from any city lights where you can get the full experience of the stars. Make it extra fun and try to identify all of the constellations. If possible, plan this bucket list item for a time when a meteor shower is happening.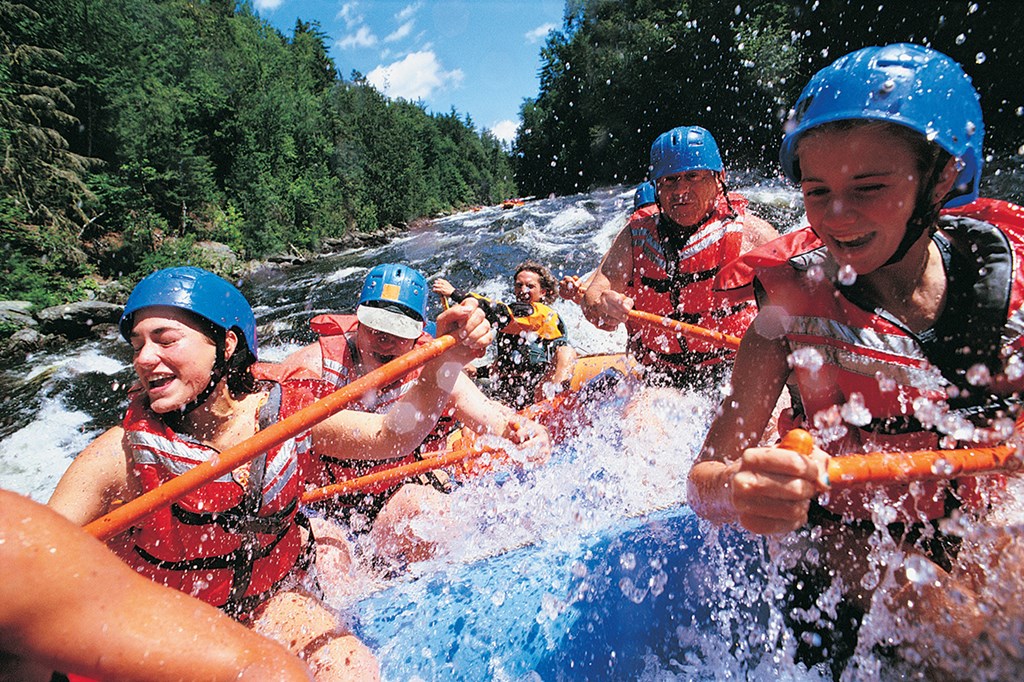 4. Try Whitewater Rafting
If you are looking for an experience to remember and want to overcome some fears, try whitewater rafting. With tons of wonderful places to experience whitewater rafting across the country, choose a fun destination and book your trip early in advance. Adrenaline seekers will be hopping on these raft trips soon.
5. Take a Road Trip
Take a weekend road trip somewhere new. Plan a stress-free road trip to a nearby location for just a couple of days that will give you some fantastic new experiences. You can also opt to take a longer road trip and see more places on your summer bucket list.
6. Barbecue Some New Recipes
Learn to barbecue something new. Step away from your usual go-to recipes and barbecue a unique meal. Step outside your comfort zone this summer and try your hand at a new dish on the 'barbie.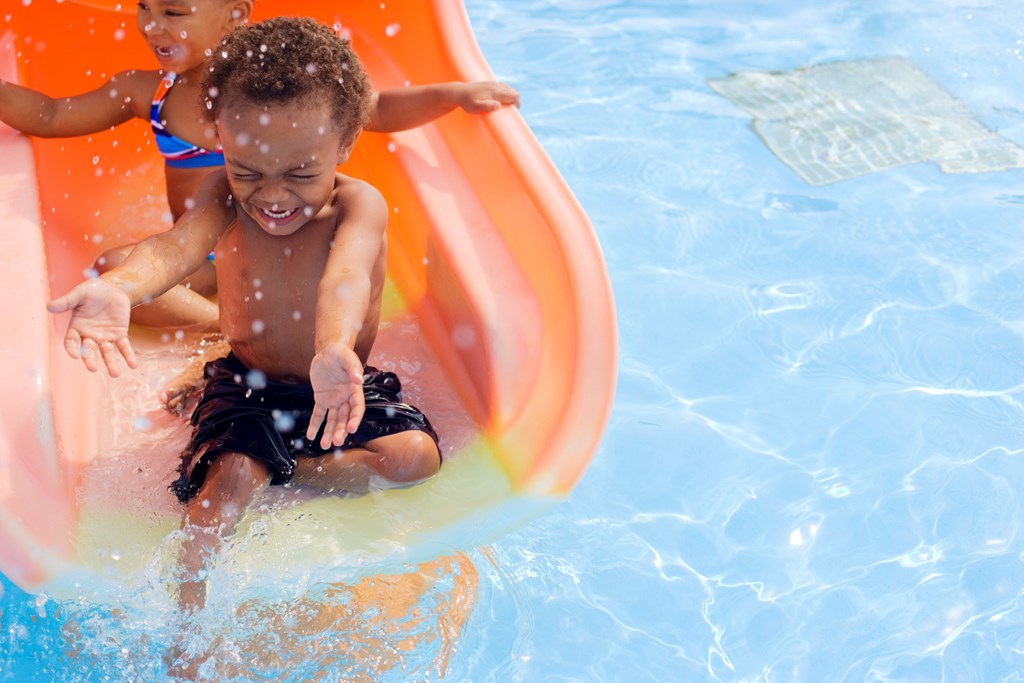 7. Splash at a Waterpark
Head to a waterpark for a day of fun. Whether you have a waterpark in your hometown or need to take a road trip to reach one, make the waterpark experience a must for this summer. Just be sure to remember your sunscreen!
8. Take a Family Photo
Take a new family photo. Since we live in a world full of selfies, make it a point to get your entire family together this summer for a quality family photo. Whether you use the self-timer function on your own camera or hire a professional photographer, take a photo that you can hang at home and smile at every time you pass.
9. Pick Your Own Fruit
Visit a farm that allows you to pick your own fruit. Whether you are in the mood for some strawberries, raspberries or cherries, find a pick-it-yourself farm where you can pick the food yourself and then enjoy the fruits of your labor.
10. Detox From Technology
Detox from technology for a few days. Say goodbye to your phone, your computer and your TV for two or three days and allow yourself to connect more deeply with yourself, your family, your friends and with nature.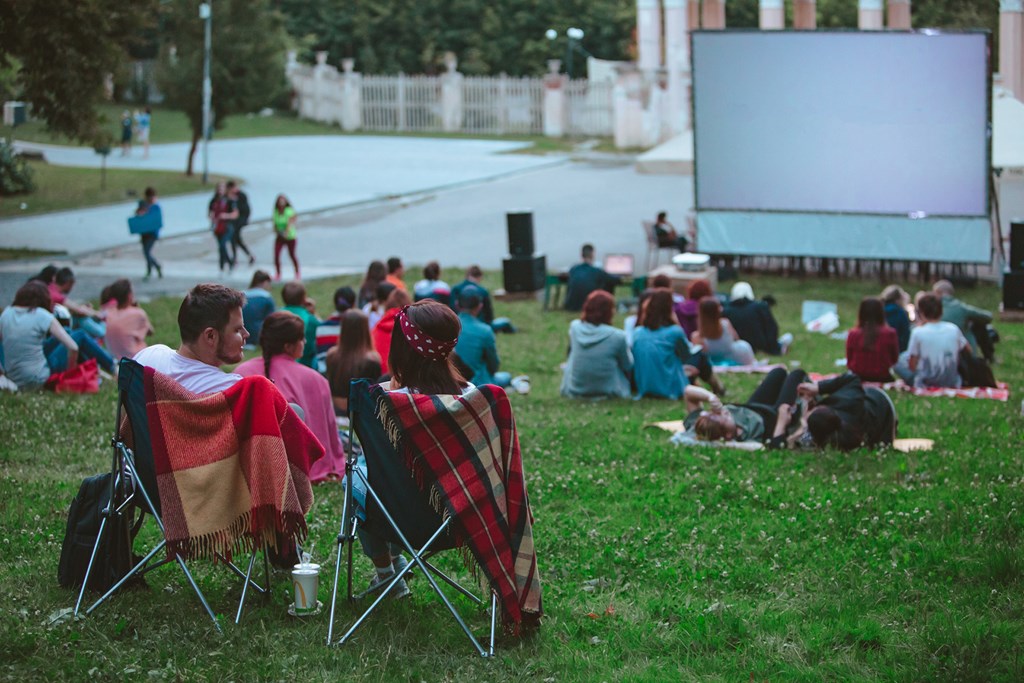 11. Watch an Outdoor Movie
Watch a movie outdoors and enjoy being under the stars while you enjoy some delicious popcorn. If your town has an outdoor cinema, or if you can DIY an outdoor movie theater, this is an incredibly fun thing to do during the summer. Bonus points for bringing along some fabulous snacks.
12. Attend a Festival
Attend a fun festival this summer. Towns and cities across the United States have a variety of unique festivals — from wine festivals to fruit festivals and all of the music festivals in between. Visit a town you have never been to and celebrate with the community. Shop at craft booths, try local and seasonal food and learn about the town's history. Find a music festival featuring your favorite musicians, or attend a small music festival to discover some new music.
13. Enjoy a Cozy Campfire
Spend time with friends and family around a warm campfire. Use your skills to build a safe campfire and try some fun new s'mores recipes. Get creative with various chocolate bars and mix and match ingredients to create delicious s'mores.
Tell ghost stories around the campfire with friends or family to heighten the fun. Print out some online stories, pick some spooky short stories from a book, prepare your own tale or improvise as you go. If you camp with small children, tell some goofy ghost stories that will make them giggle. You can also take turns sharing family memories as a way to bond around the campfire. No matter what you talk about, campfires have a way of bringing people together.
14. Ride a Roller Coaster
Enjoy the classic thrill of a roller coaster this summer. Face your fear of heights and find a mild roller coaster or chase an adrenaline rush on a tall coaster. If you seek the highest thrills, visit Cedar Point amusement park in Ohio to ride one of the world's tallest roller coasters. You can also make your way to Six Flags Great Adventure Park in New Jersey to ride the fastest roller coaster in the United States. Remember to eat some amusement park treats before you leave.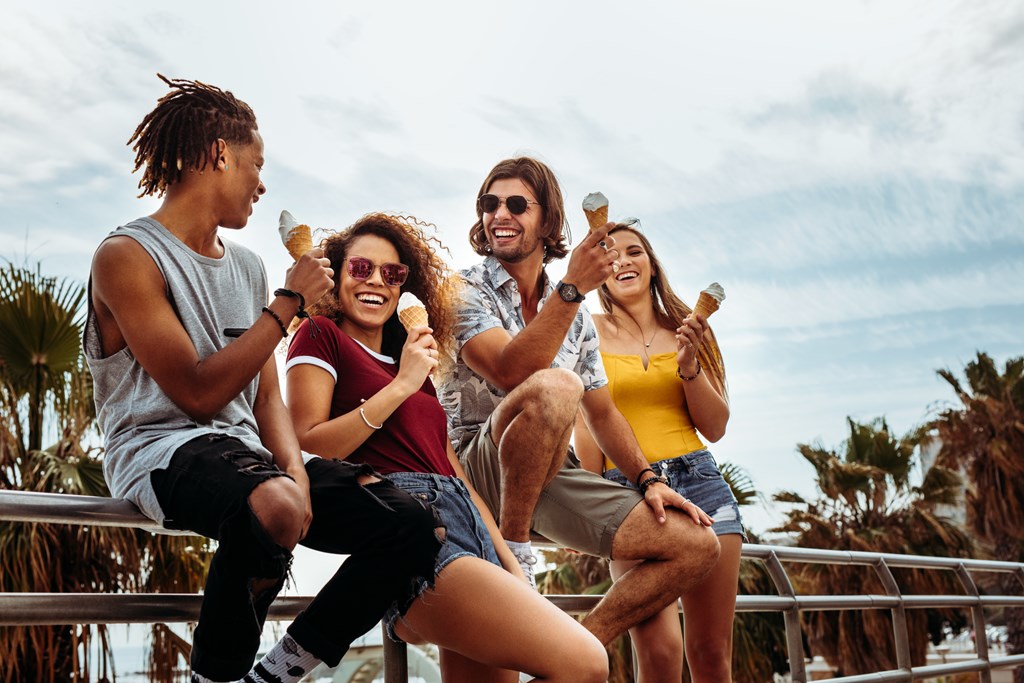 15. Enjoy Some Ice Cream
Whether you enjoy a tall waffle cone, a strawberry sundae or a big banana split, make sure you indulge in some delicious ice cream before summer ends. Take the family to a Wisconsin creamery or enjoy your favorite flavor on the boardwalk at your favorite beach. No matter where you camp in the United States, there is sure to be some ice cream nearby.
16. Hike a New Trail
Explore a new area by hiking nearby trails. Take in the scenery, enjoy the peace in nature and get some exercise. Take your children along on an easy hike to look for flowers, bugs and wildlife or try a more challenging hike with friends.
17. Explore a National Park
Tent camp in or near a national park. National parks across the United States offer so much to explore and discover. From adventurous hikes to breathtaking views, national parks are great summer destinations. Visit your favorite national park this summer or check out a park that you have never been to before.
18. Read a New Book
Whether you read a suspenseful thriller around the campfire or an inspiring memoir on the beach, use your free time to practice some self-care and get into a great book. Finding time to read can be difficult with busy work schedules and family obligations, but camping is the perfect opportunity to enjoy some reading time.
19. Learn Something New
Learn something new this summer. Visit a museum, aquarium, art gallery or science center. The whole family can enjoy learning new things about history, art, science or biology. Learn about world history or discover some interesting facts about your vacation destination at a local museum. Visit an aquarium to learn about sea animals or stop at a wildlife sanctuary to find out about local wildlife.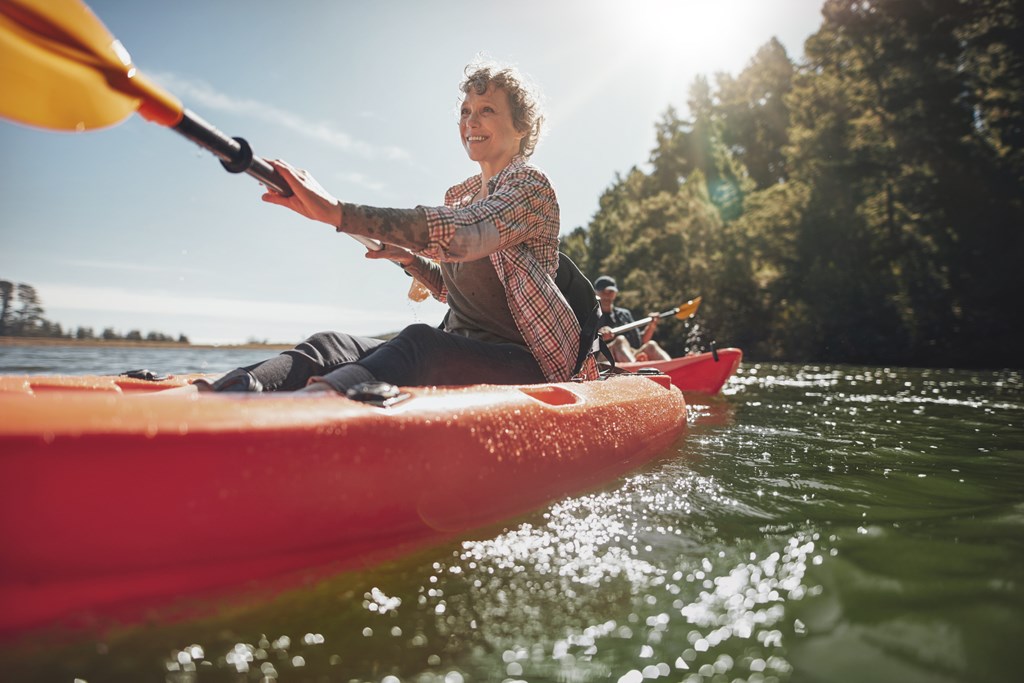 20. Go Kayaking
If you want to explore the water without the thrills of whitewater rafting, rent a kayak and explore the water at your own pace. Enjoy the fun and serenity of floating and paddling on a peaceful lake. You might even find some fish swimming underneath.
And this is just the beginning!
There are endless fun things to do this summer, and they do not have to be huge experiences. Even small moments shared with friends and family can make this summer one you will never forget. Thrilling adventures are fun and memorable, but enjoying the basics of summer can be just as meaningful.
You may find yourself pleasantly surprised by how much happiness something as simple as eating the raspberries you picked yourself can bring you, or how simply exchanging family stories around the campfire can add so much joy to your life.
So grab yourself a notebook and start planning. With your own bucket list in hand, this summer is sure to be the best summer yet.

Enjoy Your Summer Bucket List Adventures With Kampgrounds of America
Wherever your summer bucket list takes you, trust KOA to provide you with a comfortable place to stay. With over 500 locations across North America, KOA Campgrounds are near many destinations, hiking trails, lakes, rivers, beaches, state parks and more.
At KOA, you can enjoy a variety of camping and lodging options, amenities, fun activities and food options. Book a stay at a KOA location near your desired destination today.
---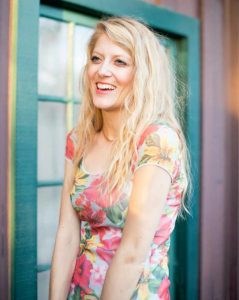 Leslie, a.k.a. Copy Girl, is a copywriter who gets butterflies from telling stories through words.
Her voice comes from a place filled with passion, dreams, and lots of sugar. "Cake over steak" is her go-to motto.
With over 10 years of experience in crafting words, and years of embarking on travels that have taken this Montana girl to some incredible places, Leslie love the adventures of both body and mind her writing takes her on.
Everywhere she goes, she takes this advice with her:
"Hold on to your divine blush, your innate rosy magic, or end up brown." – Tom Robbins, Jitterbug Perfume
To see what Leslie's up to in the writing world, visit her website here.