Are you more inclined to hibernate when the weather gets cold, or are you someone who seeks adventure in all seasons? Some campers love the challenge of finding gear that is just right for conditions, including (and maybe especially) a blustery winter. While many outdoor lovers take a break from camping when the weather cools down, some know that the colder months hold opportunities and an allure all their own.
The months from October to spring transform many of our national parks. Desert locations like Death Valley National Park become accessible and comfortable. Snowy locales like the Smoky Mountains and Great Basin National Park in Nevada become magical playgrounds for wintry activities like snowshoeing, skiing, and sledding. Winter skies often make for the most spectacular stargazing. Last but not least, nearly all national parks are less-traveled in winter months, so not only will visitors experience a new natural perspective, but they often enjoy the added benefit of fewer crowds.
Don't let the fall and winter months put a hold on your outdoor adventures. Plan your next adventure at one of the following 17 U.S. national parks and witness nature in all of its year-round splendor.
National Parks To Visit This Winter

1. Yosemite National Park, Calif.
Yosemite is snowy and quiet in the winter months, a place of solitude and wonder, as well as the ideal spot to try out winter camping, as conditions at the park are usually sunny and mild. The floor of Yosemite Valley may or may not be covered in snow, and the park keeps a handful of campgrounds open in winter, in addition to various lodging options. It's maybe one of the most beautiful spots one could choose to strap on snowshoes or cross-country skis.
KOAs nearby:
Coleville / Walker KOA Holiday
Placerville KOA Journey

2. Sequoia and Kings Canyon National Park, Calif.
The towering, 2,000-year-old redwoods in California's Sequoia and Kings Canyon National Park are always an amazing sight to behold — but they take on an additional air of ancient magic when blanketed with snow. Sequoia Park Conservancy naturalists and park rangers offer guided snowshoe walks on weekends and some evenings in the winter months. This park also offers an assortment of lodgings — from log cabins and cottages to glamping setups.
KOAs nearby:
Visalia / Sequoia National Park KOA Journey
Lake Isabella / Kern River KOA
Bakersfield KOA Journey
Lost Hills KOA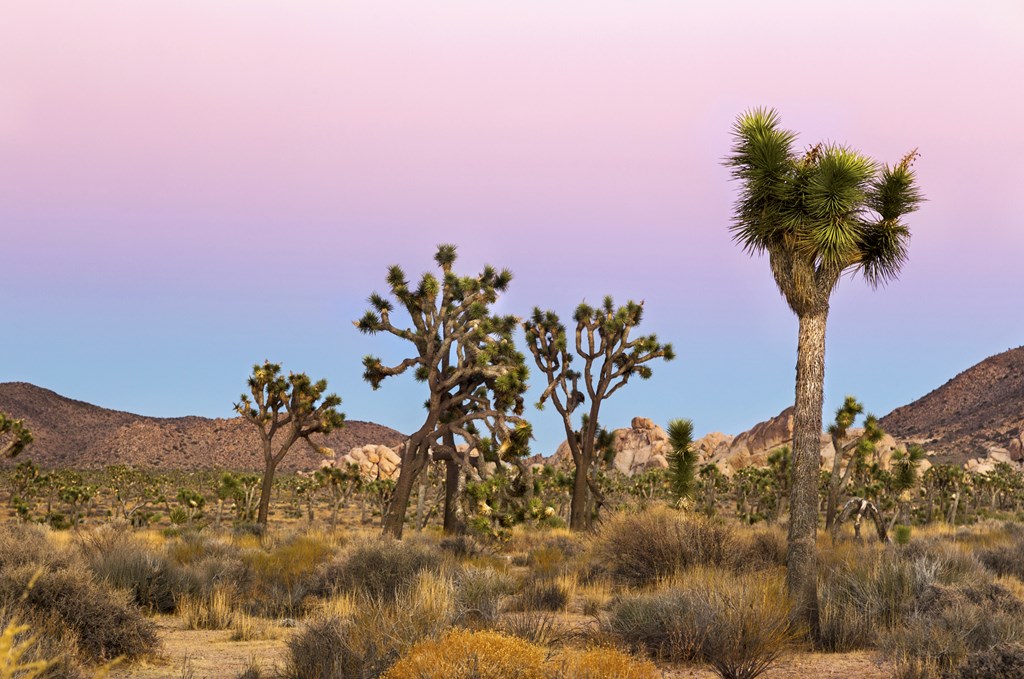 3. Joshua Tree, Calif.
The popular Southern California destination is a favorite for good reason; the landscape combines two distinct desert ecosystems, the Mojave and Colorado, which makes for an impressive variety of plants and wildlife. Add to that surreal geological features and you have a recipe for an amazing stay. Many campers report there are fewer overall visitors to Joshua Tree in the winter months when daytime temps hit a comfortable 60+ degrees (though the night can still be quite chilly).
KOAs nearby:
Palm Springs / Joshua Tree KOA
Temecula / Vail Lake KOA
Banning Stagecoach KOA Journey
Barstow / Calico KOA Holiday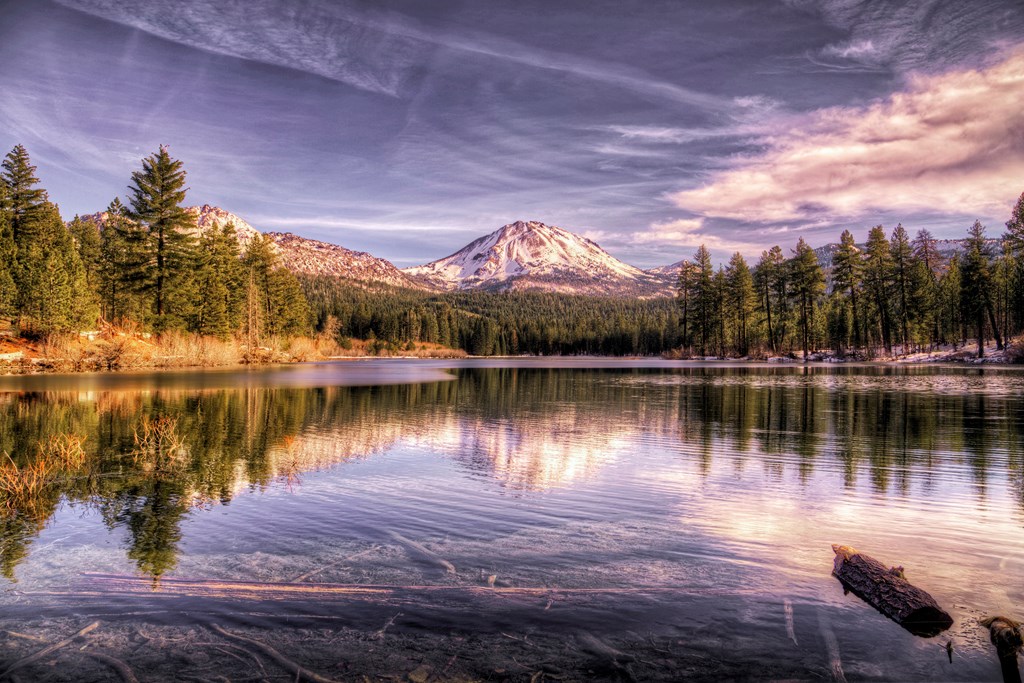 4. Lassen Volcanic National Park, Calif.
Another gem in the Southwest, Lassen Volcanic has volcanoes, yes. It also has clear mountain lakes, jagged peaks, and fumaroles, which are openings in the earth that emit steam and volcanic gases. It is also a prime spot for winter recreation, including a ranger-led snowshoe walk, as the park can sometimes receive up to 30 feet of snowfall from November through May.
KOAs nearby:
Mt. Lassen / Shingletown KOA Holiday
Red Bluff KOA Journey
Burney Falls / Hat Creek KOA Holiday
Trinity Lake KOA Holiday
Mount Shasta City KOA Holiday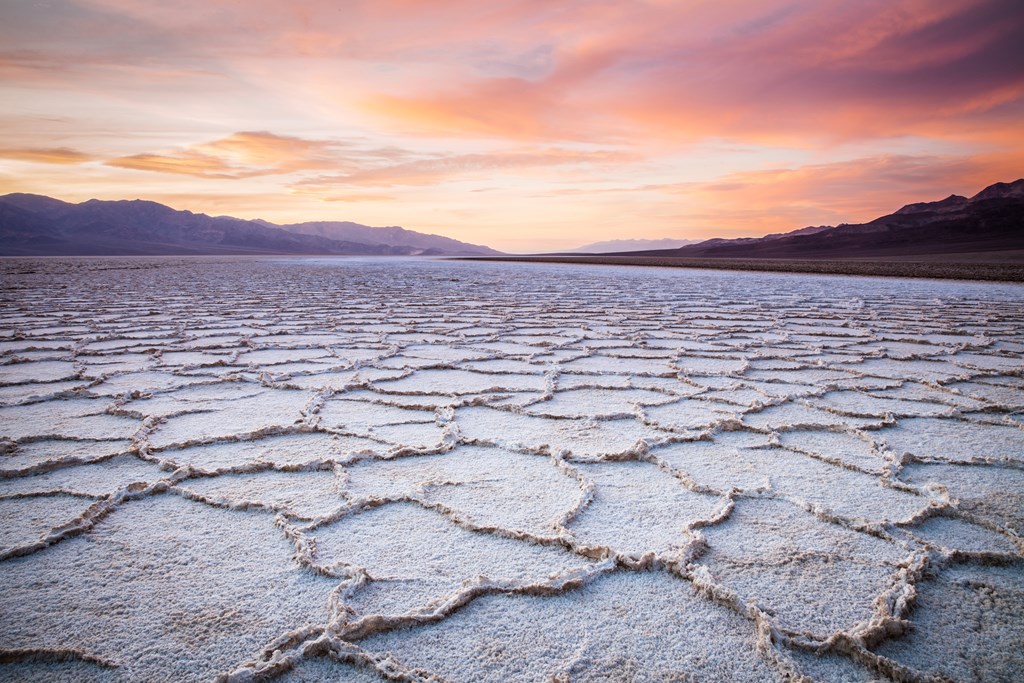 5. Death Valley National Park, Calif.
If you're up for an epic adventure minus the crowds, Death Valley is one for the bucket list. Beyond hiking and exploring, campers can attend one of several park-hosted winter astronomical events like the full moon festival, star parties, and Mars Fest in March. Again, nights can get very cold in the desert in winter, so properly rated low-temp gear is essential.
KOAs nearby:
Las Vegas KOA Journey at Sam's Town
Lake Isabella / Kern River KOA
Barstow / Calico KOA Holiday
Visalia / Sequoia National Park KOA Journey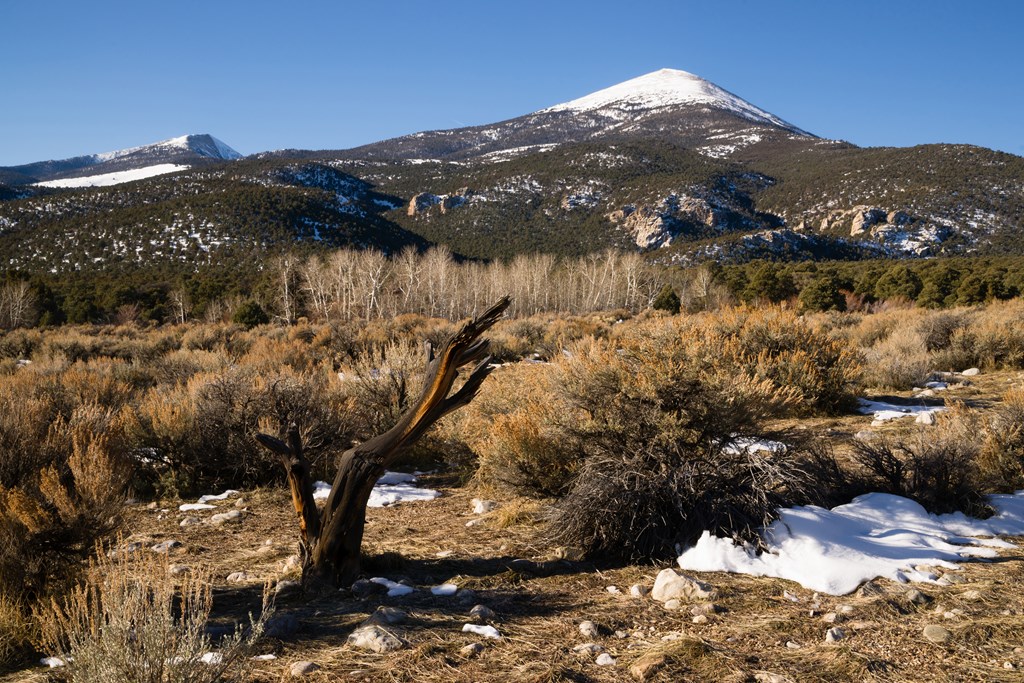 6. Great Basin National Park, Nevada
Another expansive desert park, this one adds snow to the mix, with deep backcountry runs for experienced skiers and gentle slopes for novice skiers. The Lehman Caves Trail is well-loved by snowshoers, and appropriate for all ages and skill levels. Both adults and kids can rent snowshoes at Great Basin free of charge.
KOAs nearby:
Ely KOA Journey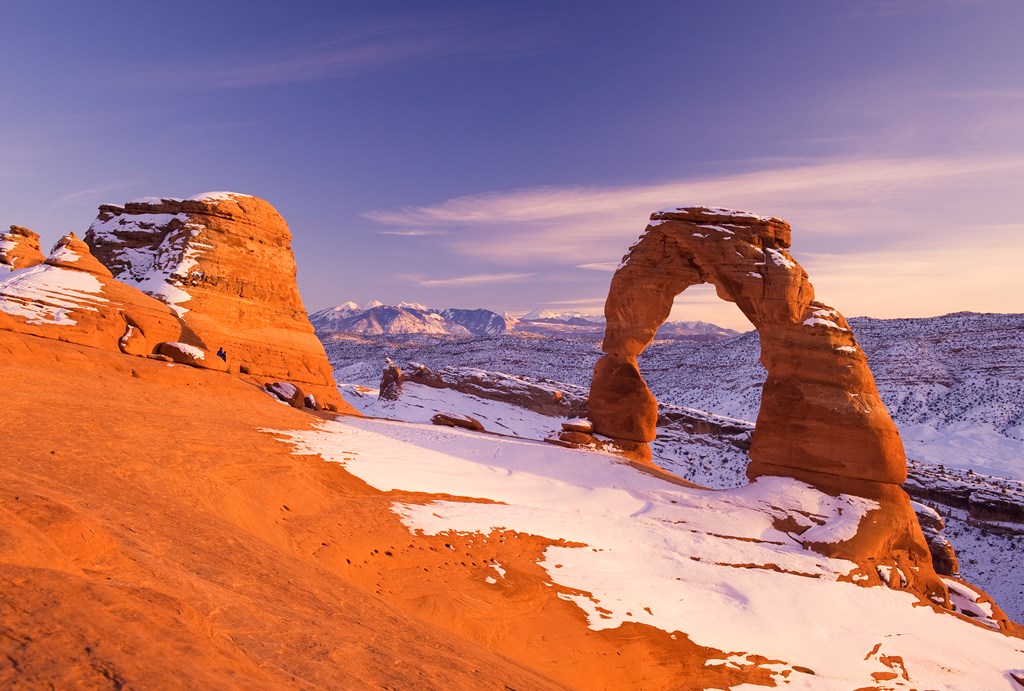 7. Arches National Park, Utah
Picture it: Balanced Rock dusted with snow. Winters are cold at Arches. At this time of year, the park does not offer its ranger-led hikes or campfire talks in winter and recommends traction devices and poles for hiking popular trails like Delicate Arch. Campers who have braved Arches in winter love it for its "desolate beauty." The landscape here, with snow topping the famous red rocks, is a photographer's dream.
KOAs nearby:
Moab KOA Holiday
Green River KOA Journey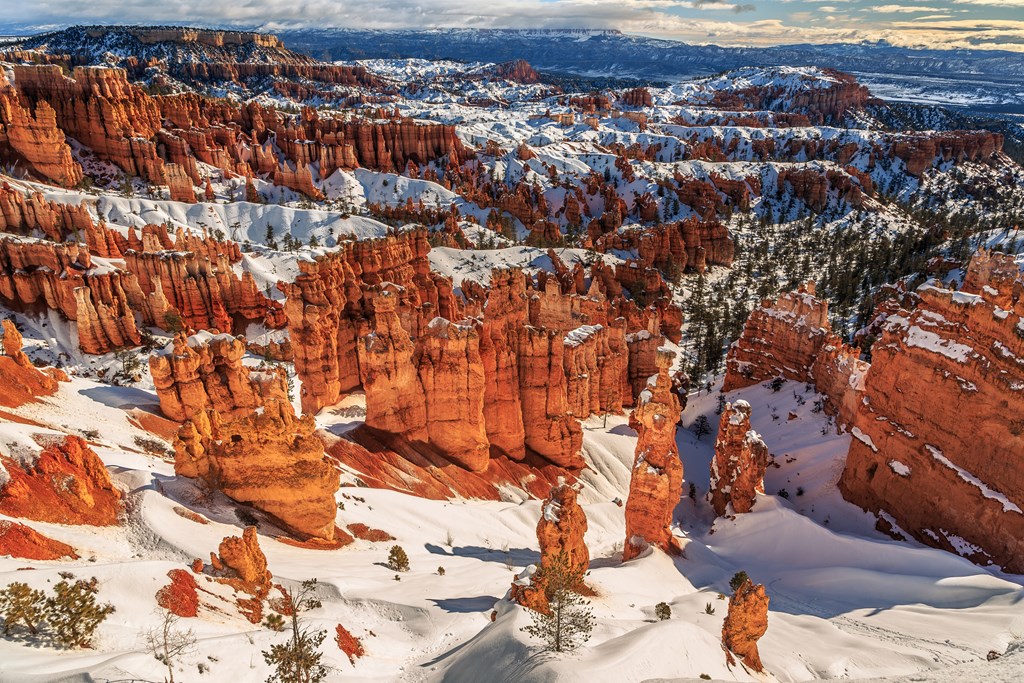 8. Bryce Canyon National Park, Utah
Home of the Bryce Amphitheater, the natural beauty of Bryce Canyon National Park is amplified by its green evergreens and red rocks covered in white snow. With the right winter gear and equipment, a trail hike here is unforgettable. Consider planning a trip around the dates of the Bryce Canyon Winter Festival and Christmas Bird Count.
KOAs nearby:
St. George / Hurricane KOA Journey
Beaver KOA Journey
Richfield KOA Holiday
Fillmore KOA Journey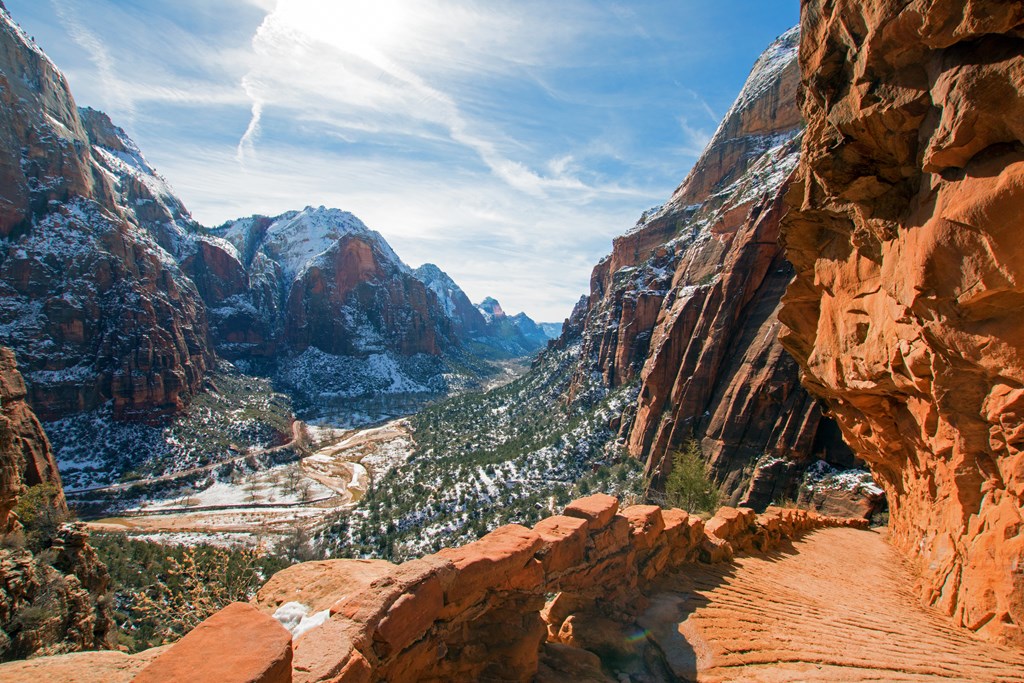 9. Zion National Park, Utah
Oh, Zion. There's a reason this park is overcrowded in the summer months; it is staggeringly beautiful. But it holds a unique, raw allure in the winter, too — and campers even get a few perks: After mid-November visitors can drive their own vehicles through the Zion Canyon Scenic Drive (shuttles are the only transport in busy months), and they have a better chance of getting permits to hike breathtaking Angels Landing and The Subway. Expect temperatures to drop below freezing at night, and hover had a cool but pleasant 50 – 60 degrees Fahrenheit during the day.
KOAs nearby:
St. George / Hurricane KOA Journey
Beaver KOA Journey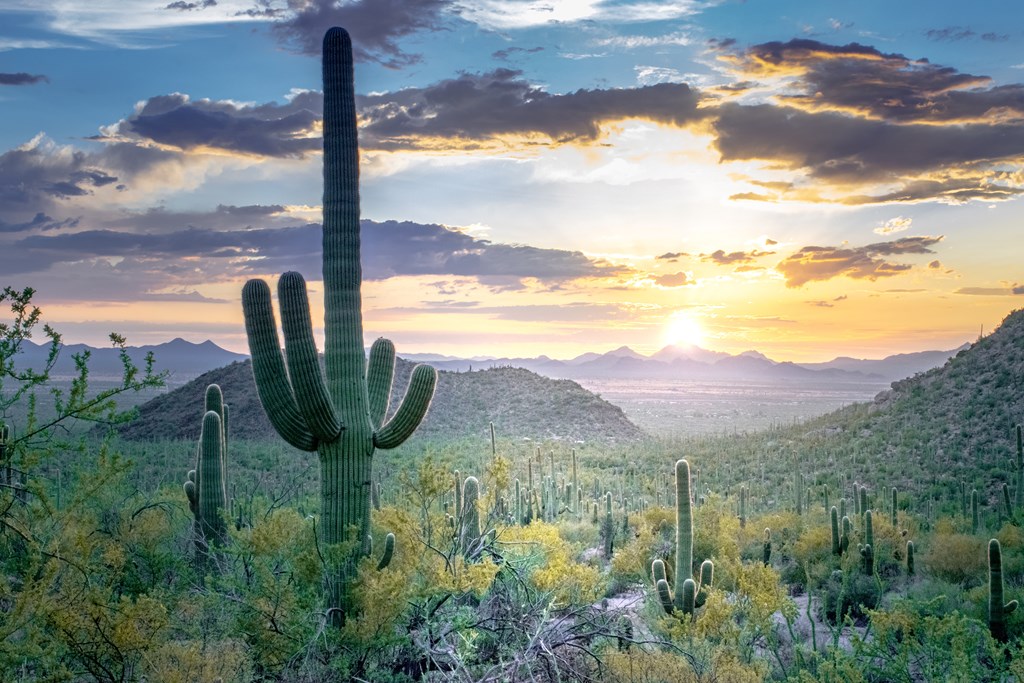 10. Saguaro National Park, Ariz.
Yes, this is the place featuring the iconic Saguaro Cactus, the ancient, tree-like cactus which can reach 40 feet tall. The park has been known to see a rare snowfall dusting the prickly giants. Guided walks throughout the wintertime include easy strolls through the cactus garden to strenuous hikes. This would for sure make for a unique and beautiful winter getaway.
KOAs nearby:
Tucson / Lazydays KOA Resort
Benson KOA Journey
Willcox / Cochise, AZ KOA Holiday
Picacho / Tucson NW KOA Journey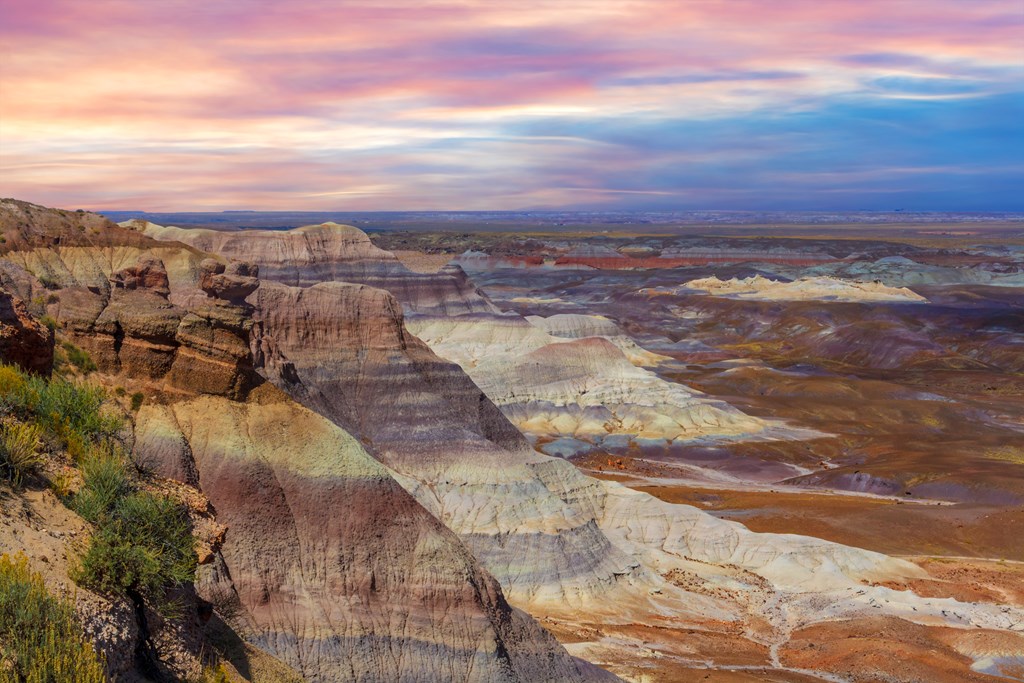 11. Petrified Forest National Park, Ariz.
This one is for the adventurers! A half-a-mile-plus hike is the only way to travel to a site for an overnight stay at Petrified Forest – no RV, car, primitive, or front country camping here. Guests report no lines or waiting in the winter while striking out to hike the Painted Desert, the Crystal Forest, or Blue Mesa Trail. Pack warm layers for when temps drove at night, and bring sunscreen for that desert sun.
KOAs nearby:
Holbrook / Petrified Forest KOA Journey
Flagstaff KOA Holiday
Grants KOA Journey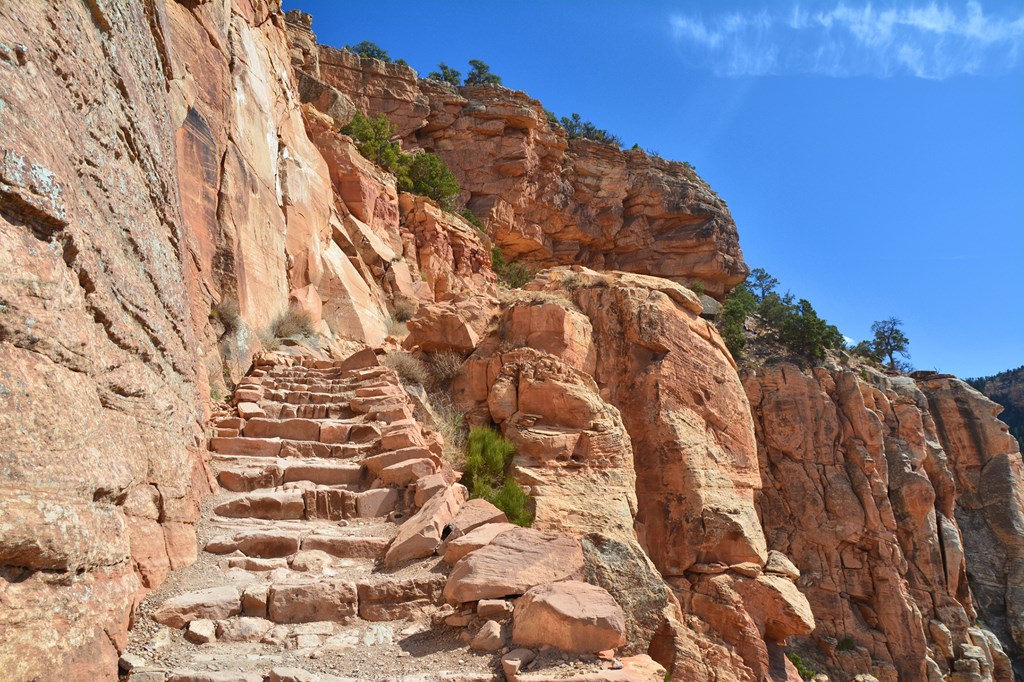 12. Grand Canyon National Park, Ariz.
You can RV and tent camp at the Grand Canyon year-round. In fact, campers often beat the crowds to the popular trails and overlooks, and can properly revel in the colorful display of sunrise on the canyon walls. This park is located on the ancestral home of 11 Traditionally Associated Tribes and is one of the most remarkable examples of erosion anywhere in the world. The huge park, which cradles the wild Colorado River, has plenty to explore.
KOAs nearby:
Grand Canyon / Williams KOA Journey
Flagstaff KOA Holiday
Williams / Exit 167 / Circle Pines KOA Holiday
Seligman / Route 66 KOA Journey
St. George / Hurricane KOA Journey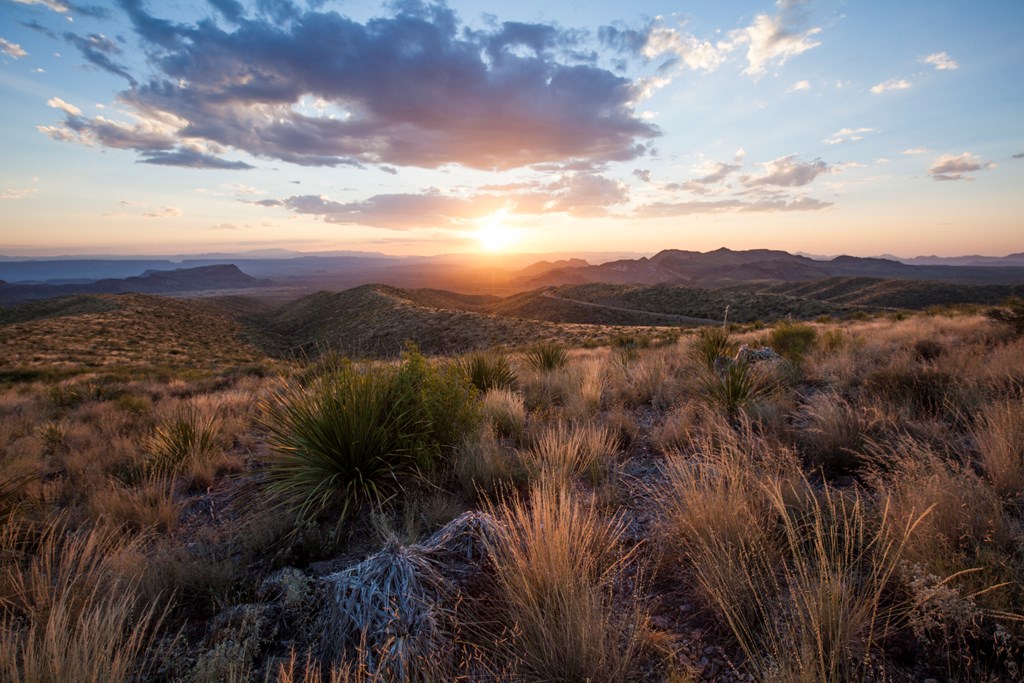 13. Big Bend National Park, Texas
Big Bend, with its desert feel and mountainous vistas, is the place to be for stargazers in the wintertime. During the day take in breathtaking views of the Chihuahuan Desert landscape before reaching the banks of the Rio Grande in the Ross Maxwell Scenic Drive, or learn about Big Bend's past in the Castolon Historic District. A 1.4-mile round-trip hike takes you into the majestic Santa Elena Canyon. Big Bend is also home to an award-winning Fossil Discovery Exhibit for any dinosaur lovers on the trip.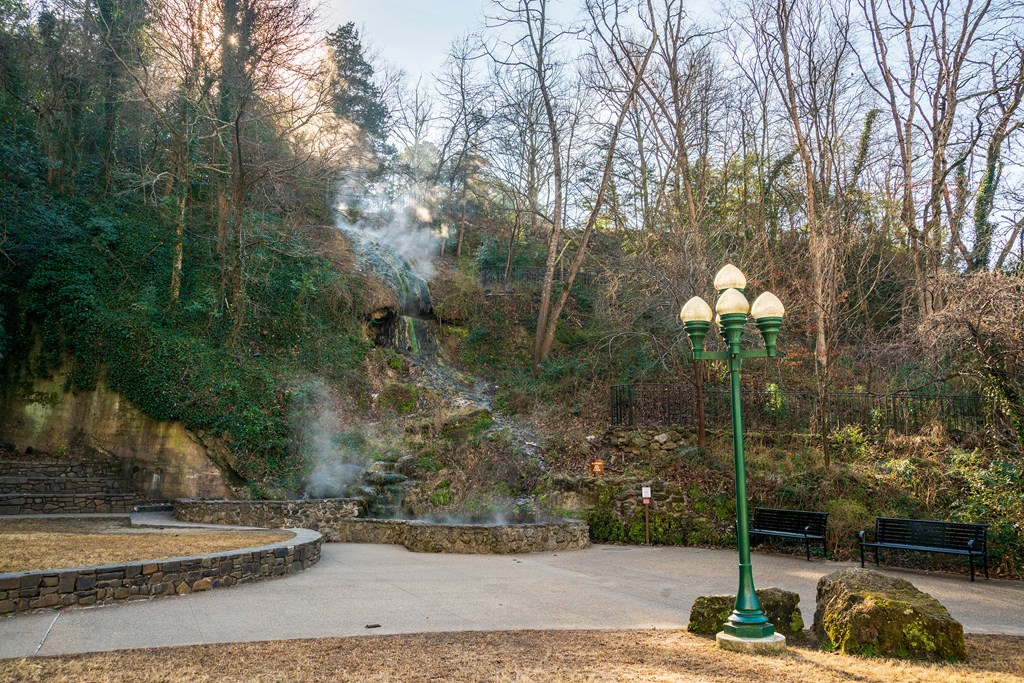 14. Hot Springs National Park, Arkansas
Look no further for a quiet destination to rejuvenate on a peaceful, wintry day. This gem in Arkansas is home to 47 natural hot springs that maintain an average water temperature of 143 degrees Fahrenheit, and are accessible from the park's scenic West Mountain Drive. For a respite from the elements, visit Bathhouse Row, a national landmark that tells the history of Hot Springs. Then enjoy a thermal mineral bath at Buckstaff Bathhouse, a traditional bathhouse with spa services that has been in operation since 1912.
KOAs nearby:
Hot Springs National Park KOA Holiday
Little Rock North / JCT. I-14 KOA Journey
Texarkana KOA Journey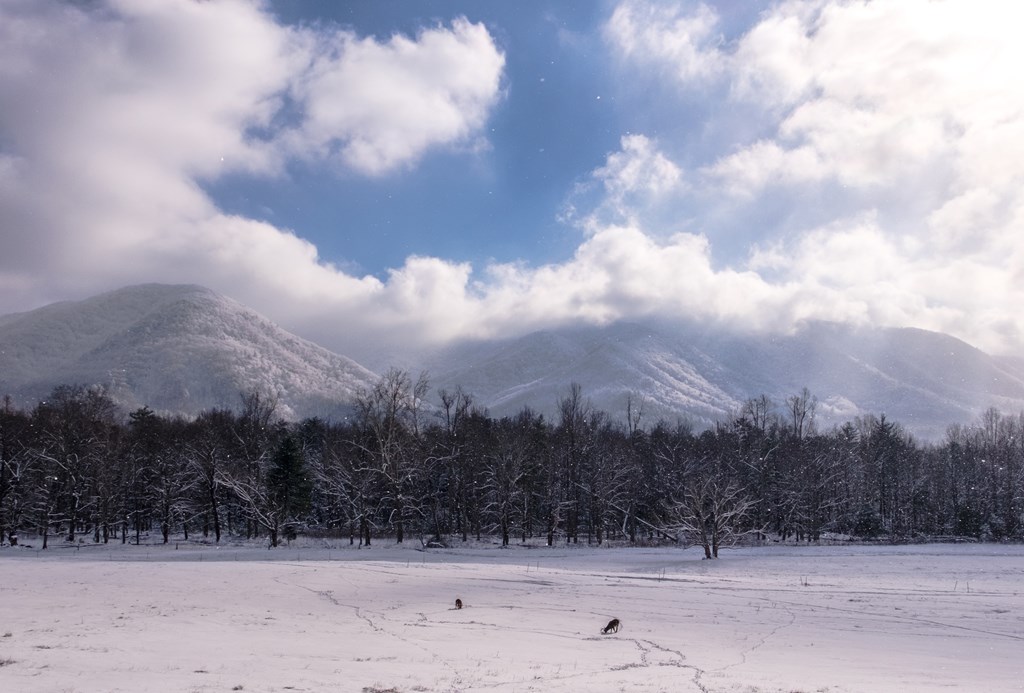 15. Cades Cove, Smoky Mountain National Park, Tennessee, and North Carolina
In winter snow covers the peaks of the Great Smoky Mountains. Spend your day tubing or snowboarding on the mountain, or snuggle up in a cabin for cozy days of watching wildlife like white-tailed deer.
KOAs nearby:
Townsend / Great Smokies KOA Holiday
Pigeon Forge / Gatlinburg KOA Holiday
Cherokee / Great Smokies KOA Holiday
Gatlinburg East / Smoky Mountain KOA Holiday
Newport / I-40 / Smoky Mountains KOA Journey
Clinton / Knoxville North KOA Journey
Sweetwater / I-75 / Exit 62 KOA Holiday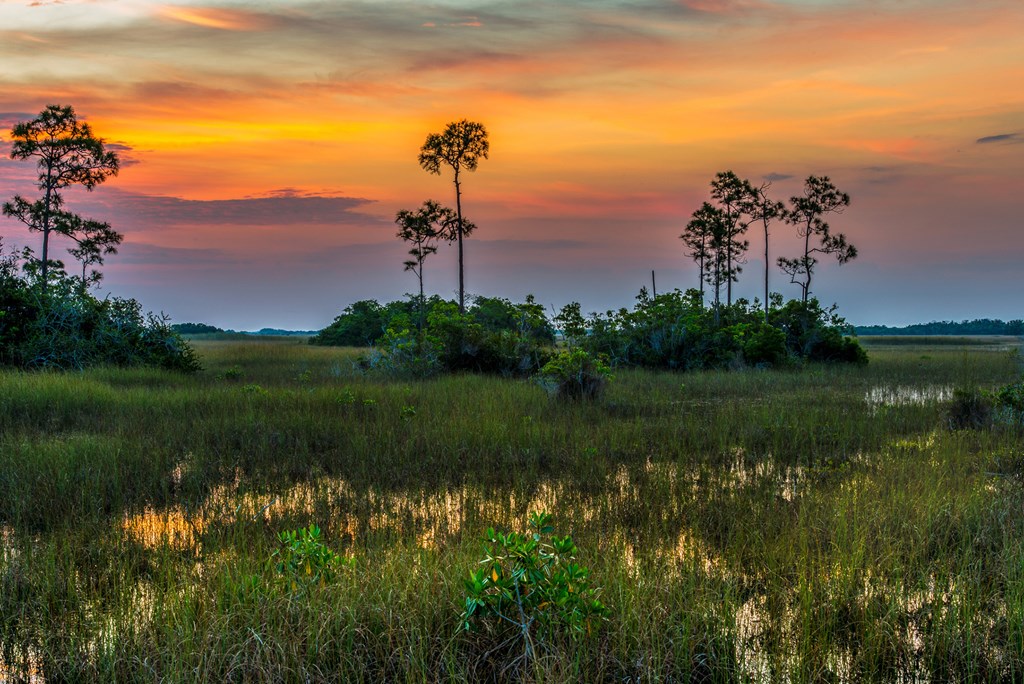 16. Everglades National Park, Fla.
From December to April the subtropical climate hits its mild (and pleasant) dry season. This park is most popular in winter months, with good reason. Campers visiting the southernmost tip of Florida can enjoy hiking, camping, kayaking, and saltwater adventures with minimal to no pests, and set up camp on several ground sites, beach sites, and elevated camping platforms. Most wilderness camping sites here are accessible by canoe, kayak, or motorboat. Even though The Everglades has the most alligators in the state, you aren't guaranteed to see one while visiting; in the dry winters, gators go somewhat dormant and burrow in their dens, also known as alligator holes.
KOAs nearby:
Hollywood KOA
Davie / Ft. Lauderdale KOA Holiday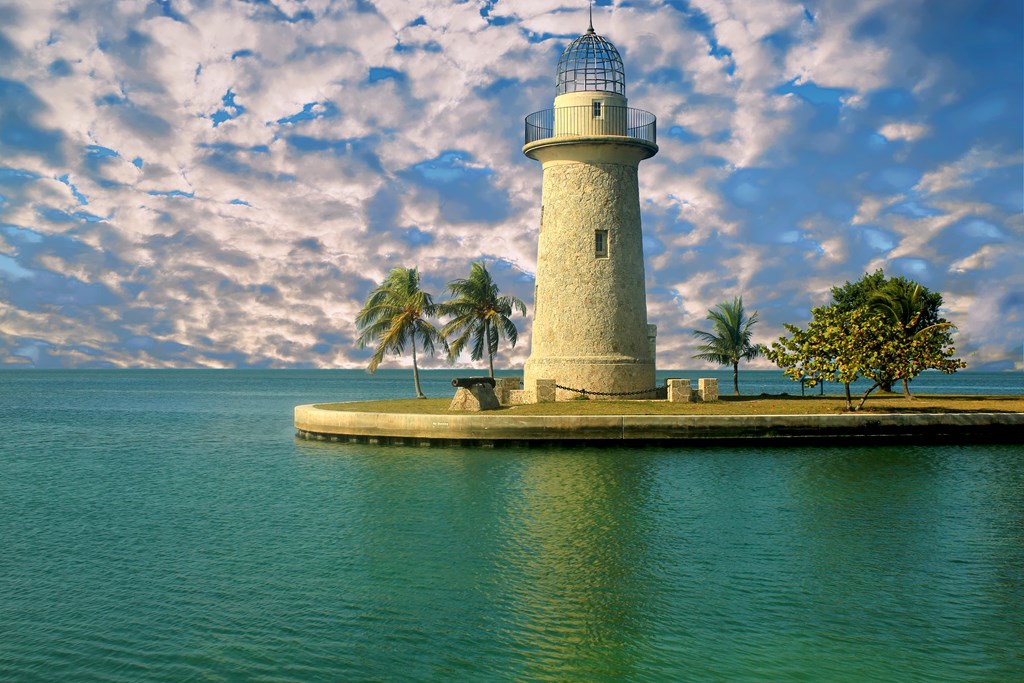 17. Biscayne National Park, Fla.
For some, winter camping means plenty of beach camping, kayaking, and diving. This national park in the northern Florida Keys boasts coral reefs, islands, and a shoreline mangrove forest. Commune with the dolphins and pelicans, as well as endangered sea turtles and manatees, who live in the Biscayne Bay Lagoon. Go diving for shipwrecks along the Maritime Heritage Trail. This one is an experience!
KOAs nearby:
Hollywood KOA
Davie / Ft. Lauderdale KOA Holiday
Prepping for Winter Camping
Winter camping can offer so much in terms of activities, and weather. And a huge draw for some is the lack of crowds. After all, isn't that a big reason why so many of us camp in the first place?
With any camping trip, preparation is key, but the winter months often require special considerations, depending on where you go. Make sure to review a park's website and gather as much information as you can before your visit. Then, check in with the park regularly until your camping date to stay informed of any potential weather advisories, fire bans, road closures, etc. Keep in mind that some park facilities close down during winter months. Also, certain roads or portions of roads may be inaccessible in winter or require snow chains, like in Kings Canyon National Park in California.
Have fun with your accommodations when hitting the trails in the "off-season". If you're camping in a temperate region, your regular tent and gear will do nicely, though it's also fun to explore cozy cabins and lodges, or fun glamping sites. The latter can provide a bit more warmth and luxury after a day of hitting the powder.
Finally, a word on gear. Winter camping is a different animal. Even those who set out to explore Death Valley should pack a sleeping bag that can handle freezing temps. For clothing think in terms of layers, including hats and mittens (even in the "warmer places"). And for the coldest of terrain, stick with wool and acrylic blended clothing, as 100 percent cotton can absorb moisture and cause you to feel cold faster. Make sure snow gear is waterproof. No matter where you go, don't forget sunglasses and sunscreen!
'Tis the season to practice extra precaution, but there's plenty of fun to be had, too. Winter camping is full of amazing and unique opportunities like snowshoeing, ski-to-camp, and even dog-sledding (technically called mushing). And winter camping in states like California, Arizona, and Florida is great because it often means you can enjoy longer hikes, fewer bugs, and comfortable sleeping temps.
Some national parks like Acadia National Park in Maine close down camping operations in winter, but for those that don't, this time of year offers an opportunity to experience something unique and see all that grandeur without the crowds.
So don't cross camping off your list just because Autumn is nearing its end. While winter camping may sometimes involve a bit more prep, gear, and planning, it can be a great adventure — and a cozy one, too.
---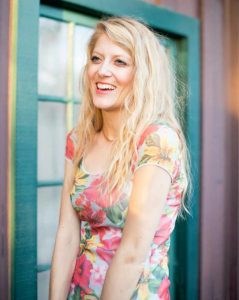 Leslie is a freelance travel and health/wellness writer who gets butterflies from telling stories and sharing information with readers across the globe. Her voice comes from a place filled with passion and dreams.
With over 10 years of experience in crafting words and years of embarking on travels that have taken this Montana girl to some incredible places, Leslie loves the adventures of both body and mind her writing takes her on.
To see what Leslie's up to in the writing and design world, visit her website here.