Bookended by Great Smoky Mountains National Park and Graceland, Tennessee is a place teeming with epic Americana. From a giant pyramid by the Mississippi River to Dollywood, and from biscuits to barbecue, there's no shortage of sights to see, explore, and taste in this singular state. Well worth an epic road trip, here's the ultimate bucket list for stuff you gotta see in Tennessee.
Things to See in Tennessee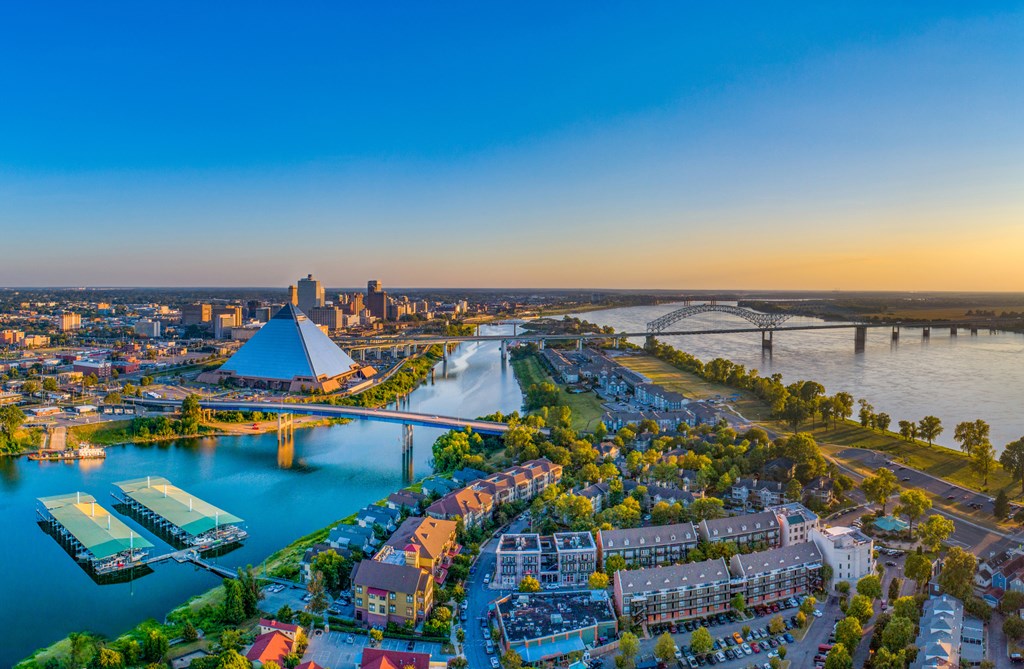 1. The Memphis Pyramid
Typically, Egyptian-sized pyramids aren't very accessible via road trip, unless you're in Memphis. Looming over the mighty Mississippi River like a shimmering colossus, Memphis is home to a pyramid all its own — this one just so happens to be a huge Bass Pro Shops, along with a hotel. An homage to the city of Memphis in Egypt, the pyramid stands at 321-feet tall, making it one of the top 10 tallest pyramids in the world. Initially built as an arena, nowadays it's home to a Bass Pro Shops superstore, a bowling alley, multiple restaurants, a duck-hunting museum, and the Big Cypress Lodge hotel on floors two and three. On the main floor, the facade is decorated like a woodland wonderland, complete with waterways, boats, fake trees, and the tallest freestanding elevator in the country, rising to an observation deck overlooking the Memphis skyline. If all that weren't enough, this is likely the only pyramid on Earth that also contains an archery range and an aquarium with alligators.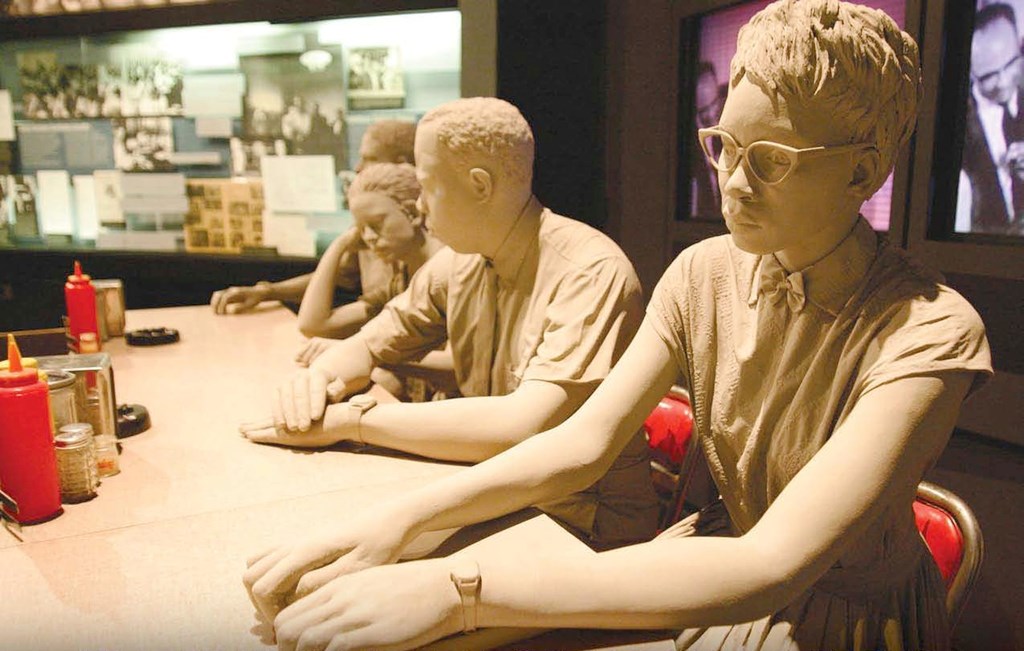 2. The National Civil Rights Museum
Civil Rights are a pivotal part of Memphis' culture, and no trip through the Tennessee city would be complete without a visit to the humbling National Civil Rights Museum. Home to the hallowed Lorraine Motel where Dr. Martin Luther King Jr. was killed, the museum features numerous exhibits that navigate — and negotiate — U.S. history, from its darkest days to its present. Popular spots at the museum include Room 306, where Dr. King died, a replica of the Alabama bus where Rosa Parks took her brave stand, and a model of the U.S. Supreme Court room that heard arguments to ban segregation in public schools. At once emotional, uplifting, and probing, the National Civil Rights Museum is an poignant voyage through an era in American history whose tragedies and pioneers paved the way for a brighter future.
3. Graceland
Another iconic fixture in Memphis lore, Graceland is a place so famed and folkloric it almost feels like a musical Disneyland. Elvis' home is an immersive ode to one of the most iconic musicians to ever live, available for self-guided tours through his swanky house and multiple exhibits across the street at Elvis Presley's Memphis, a 200,000-sq.-ft. museum with endless memorabilia and grilled peanut butter and banana sandwiches at at Gladys' Diner. Exhibits explore the life of the musical legend, from his up-and-coming days breaking into the industry, to his stints in the army, his roles in movies, his eclectic wardrobe, and his dizzying car collection. In Graceland manor, visitors can peruse the common areas of the first floor, each room brightly designed and uniquely themed, from peacock stained glass in the living room to the famous Jungle Room, a tropical lounge with green shag carpeting on both the floor and ceiling.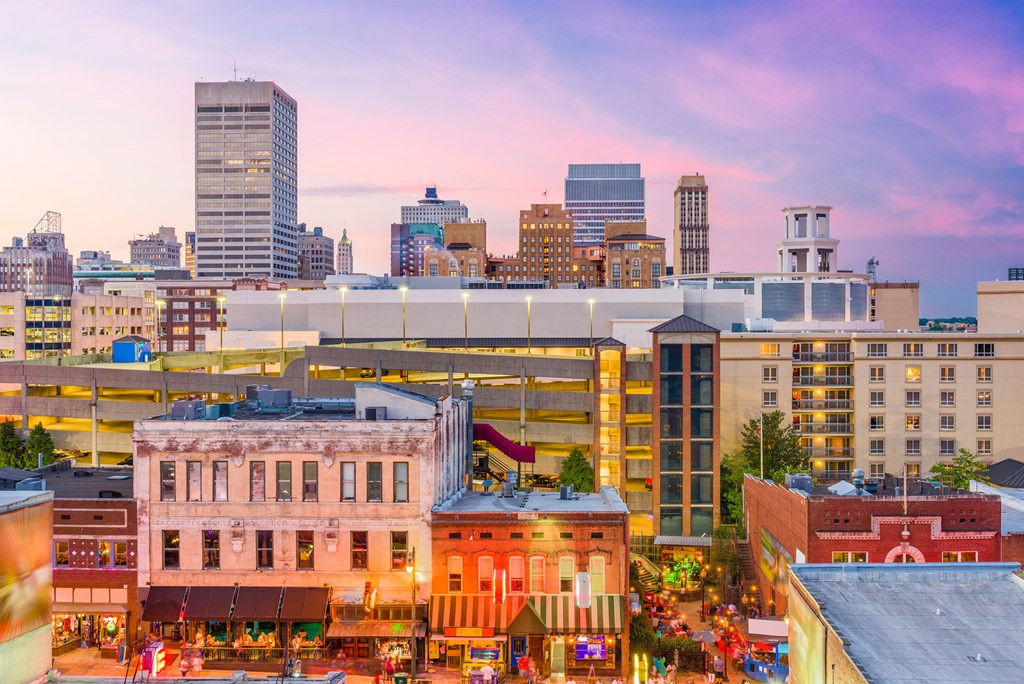 4.Beale Street
Another musical must-see in Memphis, Beale Street is the heart and soul of the city's bluesy background — and one of the most famous thoroughfares in the U.S. Lined with live music bars, restaurants, and flashing neon lights, it's a place where blues is on full display, heard all around and seen in just about every bar on the corridor. This is also one of the rare places in the country with open-container laws, meaning you can get boozy beverages to-go from bars and drink as you stroll. One essential stop is B.B. King's Blues Club, an enormous bi-level bar that sees A-list musicians pass through, along with soulful Southern food and bracing cocktails.
5. Barbecue
As if music, museums, and pyramids weren't enough, Memphis is also revered for its food — particularly its barbecue. Right up there with Kansas City and Texas, Memphis-style barbecue is a cuisine all its own, and the city wafts with meaty rib joints and pulled pork palaces, including old-school institutions and newfangled hot spots. Jim Neely's Interstate Bar-B-Q is a standout staple for classic 'cue, slinging succulent, plump ribs along with barbecue nachos, snappy hot links and barbecue spaghetti in a funky space that used to be a grocery store.
6. Loveless Cafe
Outside of Memphis, good eats can be found all over the state, especially in Nashville. While Memphis is more known for barbecue, the capitol city has a penchant for Southern comfort, a sentiment and a cuisine exemplified at Loveless Cafe. Decked out like a huge cottage, with various dining rooms and spaces across a roadside campus, Loveless is a timeworn tradition (open since 1951) known for its buttery biscuits, country ham with red-eye gravy, meatloaf, and of course, Nashville hot fried chicken slathered in hot sauce and served with sides like creamed corn, caramel sweet potatoes, and fried okra.
7. The Grand Ole Opry
Basically the music version of the Grand Canyon, the Grand Ole Opry is the most quintessential stop in Music City. After originating as a modest radio broadcast show in 1925 has evolved into the epicenter of country music in America, becoming the most visited destination in the city and one of the ultimate bucket list destinations in the nation. Nowadays, the Opry still runs radio broadcasts, but its bread and butter — and the most immersive way to drink it all in — is its country music concerts from big-ticket stars like Brad Paisley and Carrie Underwood. Backstage tours are also available, providing an even deeper dive into this special slice of musical Americana.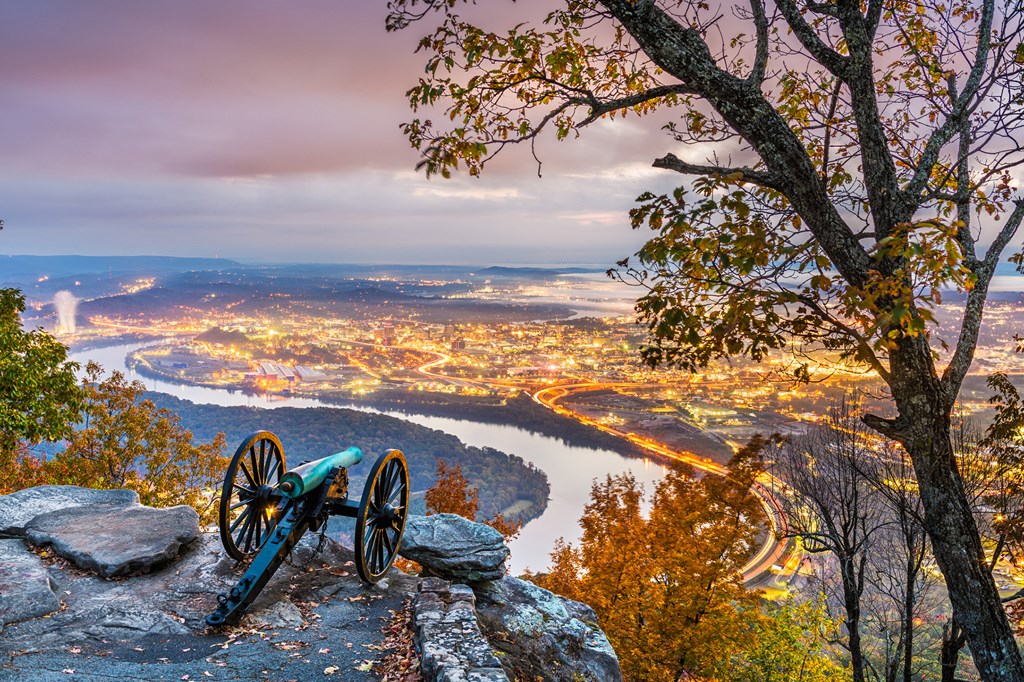 8. Lookout Mountain
Heading east from Nashville, things get greener and more mountainous, and nature becomes a star attraction in its own right. In Chattanooga, Lookout Mountain reigns over eastern Tennessee like a rugged beacon, offering panoramic views and myriad attractions for travelers. Numerous hiking trails provide routes ranging from moderate to strenuous, or visitors can travel to the top via the steepest passenger railway in the world, reaching an intense grade of 72.7%. Towards the top, Ruby Falls is the deepest commercial cavern in the country, accessible via guided tours leading to a cascading waterfall more than 1,000 feet beneath the surface. Then there's Rock City, a veritable labyrinth of staggering rocks, caverns, and narrow passageways. There's also a viewing point where seven states are viewable from a single spot (Tennessee, Georgia, Kentucky, Virginia, Alabama, and both Carolinas).
9. The Chattanooga Choo Choo
Back down in Chattanooga, one charming facet of the city's history is its railway heritage, as seen at the Chattanooga Choo Choo. One of the most well-known trains in American history, the adorably named Choo Choo is a wood-burning steam locomotive that used to travel between Cincinnati and Chattanooga in the late 1800s. Today, the terminal station harkens to Chattanooga's past as a hub for train travel to the South, complete with the Chattanooga Choo Choo Historic Hotel, where guests can sleep in old-fashioned train rooms. The station also boasts bars, restaurants, a comedy club, and the Songbirds Museum, home to hundreds of rare vintage guitars.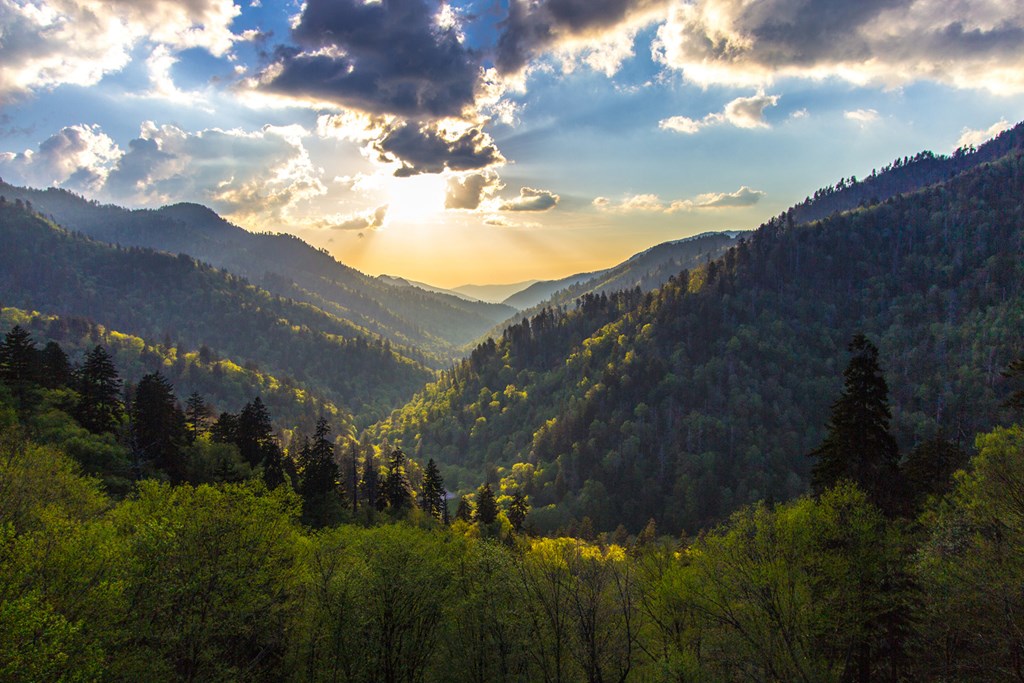 10. Great Smoky Mountains National Park
With millions more visitors than Yellowstone, Yosemite, and the Grand Canyon, Tennessee is home to the most visited national park in the nation: the one and only Great Smoky Mountains National Park. Spanning a craggy, forested landscape of majestic mountains along the North Carolina/Tennessee border, the epic park is a mecca for hiking, camping, scenic drives, wildlife-spotting, biking, fishing, waterfall-chasing, and much more. Of the many miles of hiking trails and areas to explore, some of the most popular include Rainbow Falls, Andrews Bald, Alum Cave Bluffs, and Chimney Tops. The latter is an awe-inspiring trek that ascends 1,400 in elevation over the course of two miles. After a strenuous hike up Sugarland Mountain, your efforts will be rewarded with sweeping views of Mount Le Conte and rolling green terrain as far as the eye can see.
11. Dollywood
A trip through Tennessee isn't complete without a stop at the state's most famed amusement park. Dollywood is a family-friendly paradise in bucolic Pigeon Forge, in the Great Smoky Mountains. The theme park features something for everyone and every age, with more than 50 rides ranging from charming playgrounds and vintage carousels to adrenaline-pumping coasters, a water park, bird shows, folksy restaurants, nighttime fireworks, and country music shows.
Find a Great Place to Stay in Tennessee
Looking for a great place to stay during your Tennessee vacation? Consider booking at a Tennessee KOA campground. With great ways to stay like comfortable Deluxe Cabins and RV Sites with KOA Patio, you'll find comfortable campground options no matter how you like to travel.
---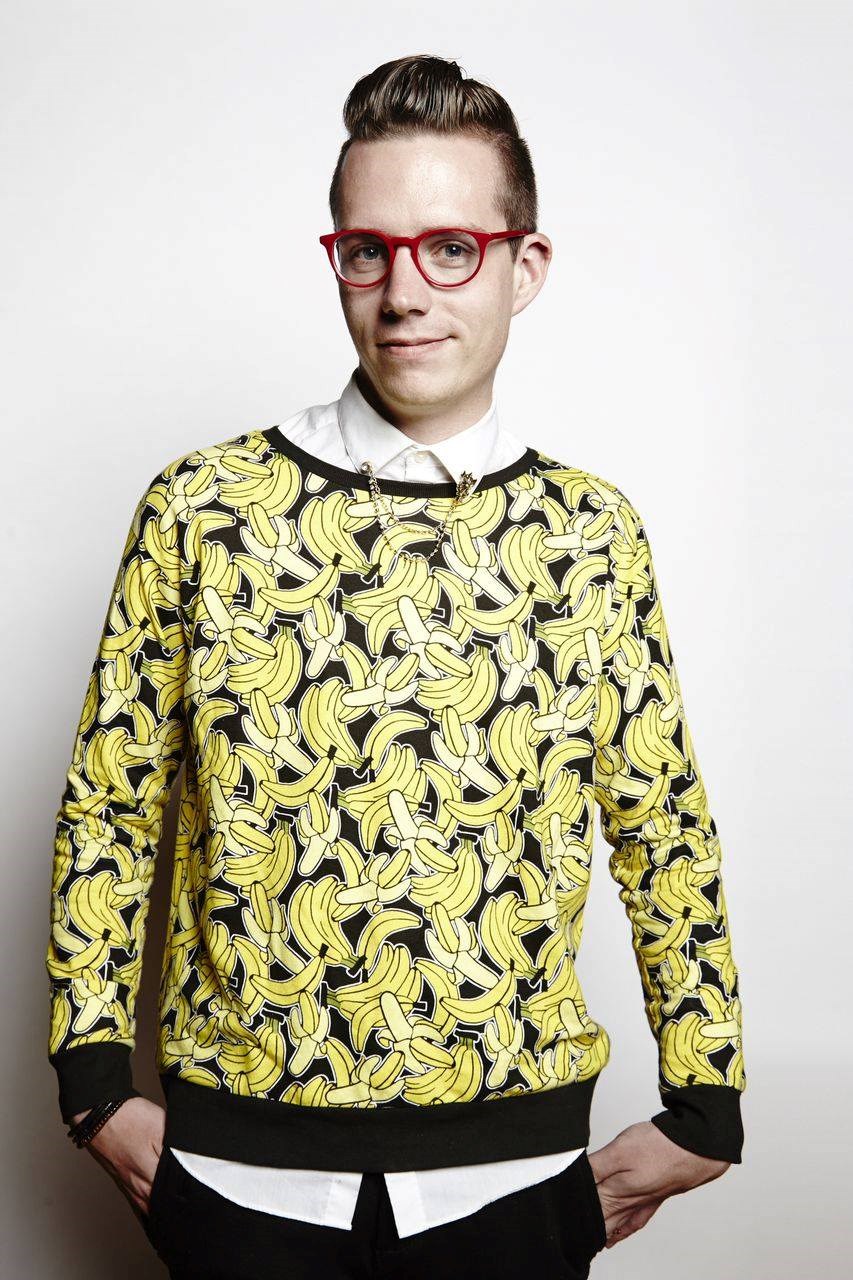 Born and raised in New Hampshire, Matt Kirouac grew up with a love for camping and the outdoors. Though he's lived in Chicago since 2006, he's always on the lookout for new adventures. He writes about travel and food for outlets like TripExpert, Money Inc, Upventur, DiningOut, Food Fanatics magazine, Plate Magazine and Zagat, and he currently serves as Chicago editor for What Should We Do?! He's the author of The Hunt Guides: Chicago (2016) and Unique Eats & Eateries of Chicago (2017).
---