8 Cities You Might Not Think of to Visit in the Fall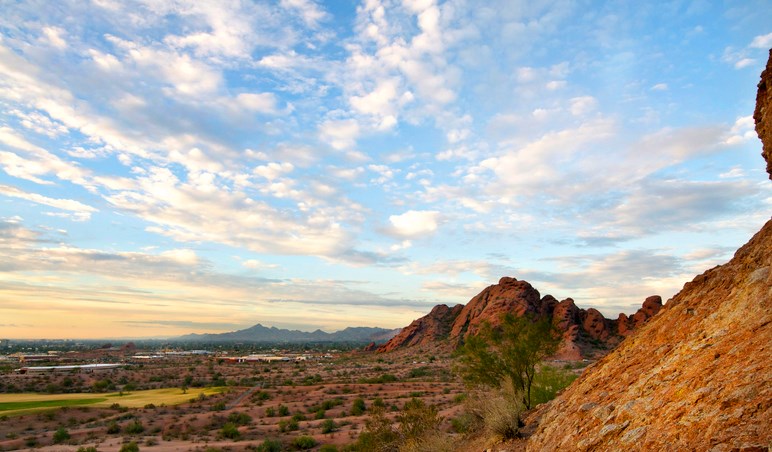 Summer is now behind us and has taken with it that sense of freedom that is vacation. After all that summer fun it seems like you shouldn't set your sights on more vacation.
But that's where you're wrong.
While we are all about summer travels (hello beautiful and warm summer evenings under the stars), we think traveling in the fall doesn't get the credit it deserves.
And we are here to change that.
Though the weather might not be quite as nice in many places, (in some places, actually, fall is much nicer!) there are some fabulous places you can go to keep riding that high of your summer travels all the way through fall.
Here, our favorite cities to visit once those autumn leaves start falling.
Here's Where You Should Go This Fall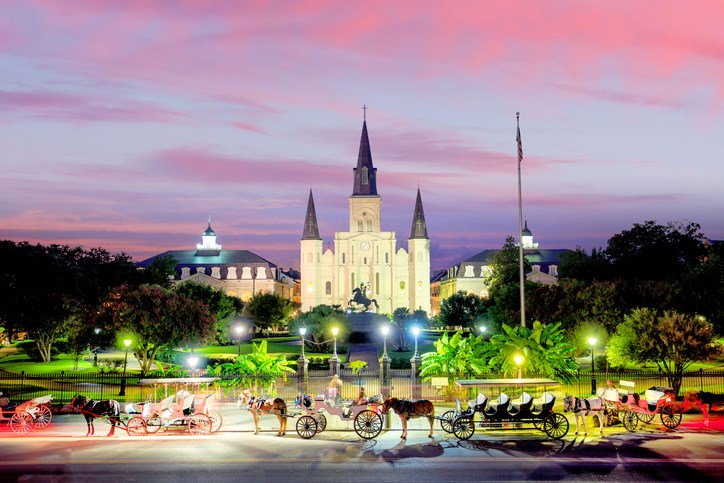 1. New Orleans, Louisiana
This walkable city is a great spot to catch some action. Whether you're here for the bar scene, to enjoy the one-of-a-kind culture here, or both, you are going to love New Orleans in the fall.
Not only will the humidity be turned down a few notches, the crowds will be as well. Though this place is never void of people, there are times when you may want to avoid it, especially when the crowds are mixed with the heat and humidity. Thus, the perfect place for the fall.
One of the activities you must partake in while here is the food. New Orleans is known for its next-level cuisine that will surely help soak up those extra drinks you may find yourself having. From oysters to beignets, there seems to be no end to the tasty eats you'll discover here.
You may think that New Orleans doesn't have much going on aside from the hullabaloo surrounding Mardi Gras, but prepare to be surprised. While Mardi Gras does take the cake for the most popular attraction in this city, there are a number of other festivities going on once February has passed.
Our favorite is the Voodoo Music Festival. This music and arts festival is a three-day extravaganza that occurs Halloween weekend. The line-up for this festival covers all genres of music, so there is something for everyone here.
In addition to that, fall in New Orleans will also bring you the Burlesque Festival and the Oak Street Po-Boy Festival, along with many other smaller ones.
In short, there is no shortage of things to do here in the fall.
KOAs nearby:
New Orleans KOA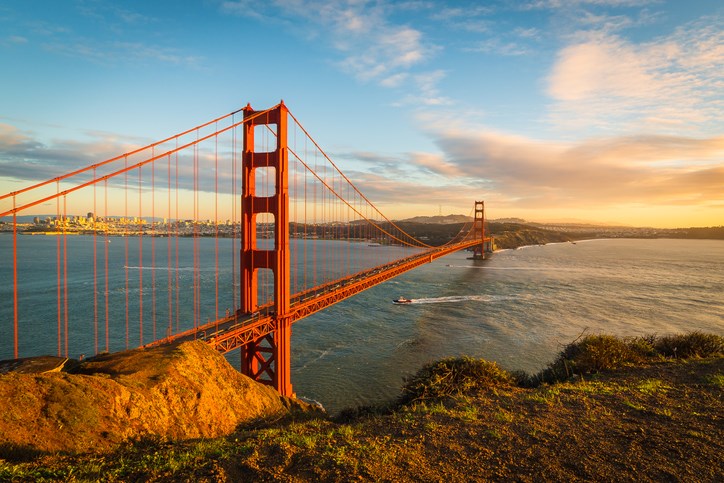 2. San Francisco, California
You may think that summer is the best time to head to Cali, but when it comes to San Francisco, fall is when this place really shines, both literally and figuratively. The sun tends to show its face far more in the fall, with just the right temps to make it manageable. And, there are some great activities happening here in the fall months that will make you love this NorCal spot.
It's no secret that San Francisco is a city known for its food — there are some great eateries both big and small that you will want to make your way to. Be sure to hit up places where you can get some Dungeness crab and some bay shrimp, along with sourdough bread because these are the treats that SF is most known for.
Speaking of food, what's a meal without dessert? And what better way to celebrate our favorite part of the meal than experiencing the Ghirardelli Chocolate Festival? Top chefs of San Francisco gather during this festival to create chocolate masterpieces, and you are not going to want to miss out. Don't worry — you'll do plenty of walking up and down the hills of this city to balance out all the chocolate you'll be eating.
And if dragons or boats are your thing, then you'll love San Francisco's International Dragon Boat Festival that happens at the end of September. Watch as world-class dragon boat racers show off their work, along with some tasty food (of course), and a number of performances that are perfect for families. The best part? This festival is completely free.
That just skims the surface of what San Francisco has to offer in the fall, so we challenge you to uncover more.
KOAs nearby:
San Francisco North / Petaluma KOA
Santa Cruz North / Costanoa KOA
Santa Cruz / Monterey Bay KOA Holiday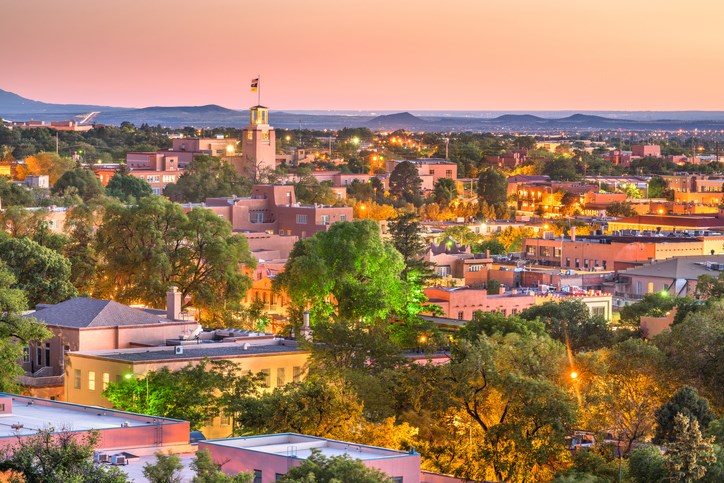 3. Santa Fe, New Mexico
There are many reasons to visit Santa Fe, NM throughout the year, but the main reason you're going to want to come during the fall is because it is chile harvesting season. This means everywhere in town will be roasting up the freshest chiles you've ever had, and you will find yourself in seventh heaven running around to get your hands on them.
Pair those chiles with a trip on the Margarita Trail that takes your taste buds on a journey through 31 different margaritas throughout the city. Get yourself a passport and stamps for the chance to win prizes, and access to the recipes so you can recreate your favorite margaritas back home.
Take advantage of the beautiful fall colors in Santa Fe by taking a trip up the Ski Santa Fe chair lift. This is a great way to see the fall foliage in a relaxing way from thousands of feet above the city.
Though not technically in Santa Fe, but in nearby Albuquerque is a fall adventure that you'll never forget: the Albuquerque International Balloon Fiesta. Chances are good you've seen the epic photos from this event, and traveling to this city in October is your chance to experience it in real life. Even if you don't want to hop up into a hot air balloon yourself, you'll love the sight of hundreds of balloons filling the stunning desert sky.
Santa Fe is the way to go this fall — we promise you'll love it.
KOAs nearby:
Santa Fe KOA Journey
Albuquerque North / Bernalillo KOA Journey
Albuquerque KOA Journey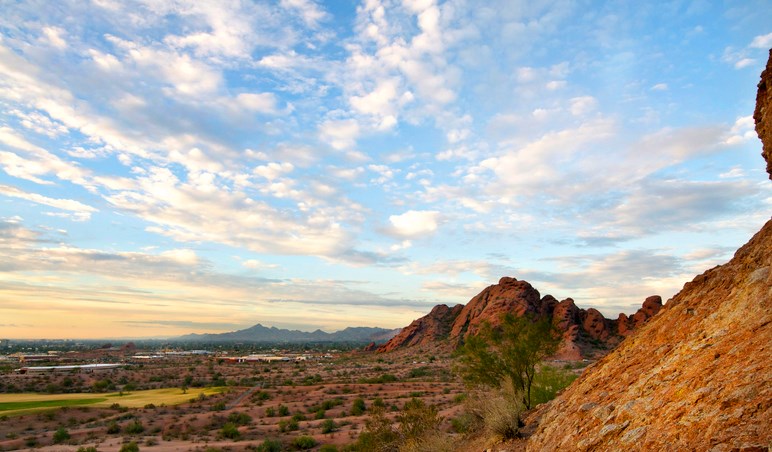 4. Scottsdale, Arizona
A place you want to stay far away from in the summer thanks to its 115+-degree weather is a spot you will thrive in during the fall.
With weather that is still warm but not too hot, you'll get a chance to enjoy what Scottsdale has to offer. Which is a lot more than meets the eye.
You may be able to see that Scottsdale is rife with golf courses, but did you know that there are over 200 of them throughout the city? That's a challenge in itself.
In addition to golf, you've got some stellar hiking — over 400 miles of it, in fact. Scottsdale does not get the credit it deserves for its hiking, but believe us, it is some of the best in the U.S.
What Scottsdale is also well known for is its spa offerings. Some even call this place the spa capital of the country, and it's hard to argue with that. There are more spots that you'll know what to do with where you can get that massage you've earned and that facial that will prep your skin for winter.
Old Town Scottsdale offers up some cute shops and eateries that will give you a taste of the Arizona life.
There are so many different ways to do Scottsdale that we'll bet you end up coming here again.
KOAs nearby:
Mesa / Apache Junction KOA Journey
Gila Bend KOA Journey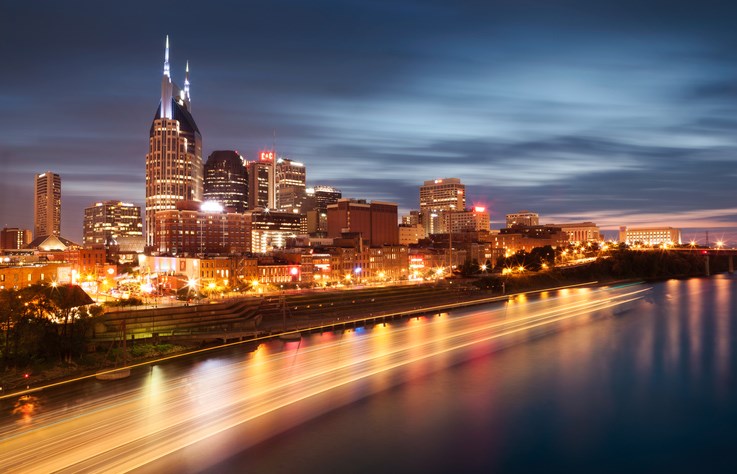 5. Nashville, Tennessee
This southern city has become quite the hotspot for travelers, so it's about time you make your way there yourself. And the fall is the best time to do it.
Food and music are what this place is all about and you will not be disappointed by the offerings Nashville provides.
Let's start with the food. And the Music City Food and Wine Festival is a great way to get things going. Started by the band Kings of Leon, chef Jonathan Waxman, and more, this festival brings together foodies and wine lovers to enjoy some of the best eats and drinks in the whole country.
In addition to eating and drinking your way through the festival, you'll also get to watch demos of chefs creating these masterpieces as well as get the chance to mingle with the chefs so you can get in on some of their secrets.
Dubbed Music City, you'd be crazy to come to Nashville and not experience the music this city has to offer. And by coming in the fall, you'll be able to experience some of the city's top music festivals: the Independent Music Festival and the Americana Festival. Outside of the festival scene you'll find music aplenty as well in pretty much any bar you step foot into.
We bet you'll leave Nashville wanting to start a band of your own.
KOAs nearby:
Nashville KOA Resort
Nashville North KOA
Nashville East / Lebanon KOA Journey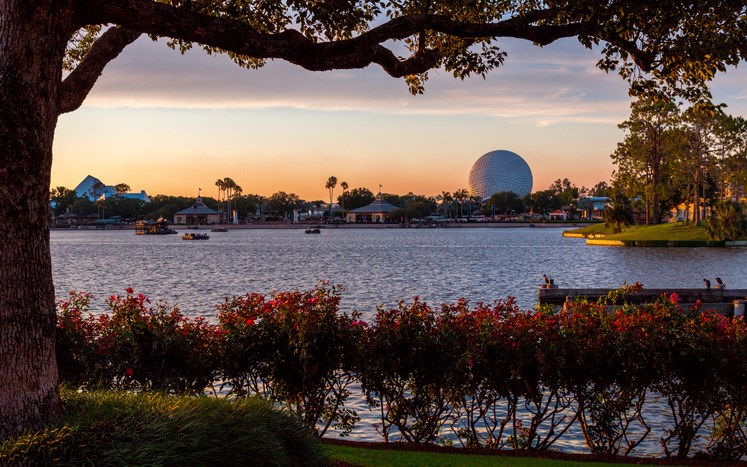 6. Orlando, Florida
If you want to make a Disney World vacation part of your year, then fall is a great time to do it. Not only will the temperatures have dropped, the crowds will have as well which makes for a much more pleasant experience. No one wants to wait in line for 3 hours to ride Space Mountain once.
Your kids will be much more inclined to enjoy the experience as well if they aren't sitting in one place for too long. In the fall you will all be more free to roam around and enjoy the endless experiences that Disney brings.
Though Disney is without a doubt the highlight of the city of Orlando, there are some other things worth checking out while you're here and when you need a break from the parks.
One of them is the Kennedy Space Center. Whether you're a space nerd or not, there is a lot to enjoy at the space center where you can become an astronaut for a day and learn the fascinating history behind the space program.
You can also enjoy the waters of Orlando and explore Wekiva Island via paddleboard, or see some of the city's waterlife at the SEA Life Orlando Aquarium.
We aren't going to lie: Disney World is definitely the highlight of this city, but there is more to do than that, so get out there and explore!
KOAs nearby:
Orlando North / Orange Blossom KOA Journey
Orlando SE / Whippoorwill KOA Holiday
Orlando / Kissimmee KOA Holiday
Orlando Southwest KOA Holiday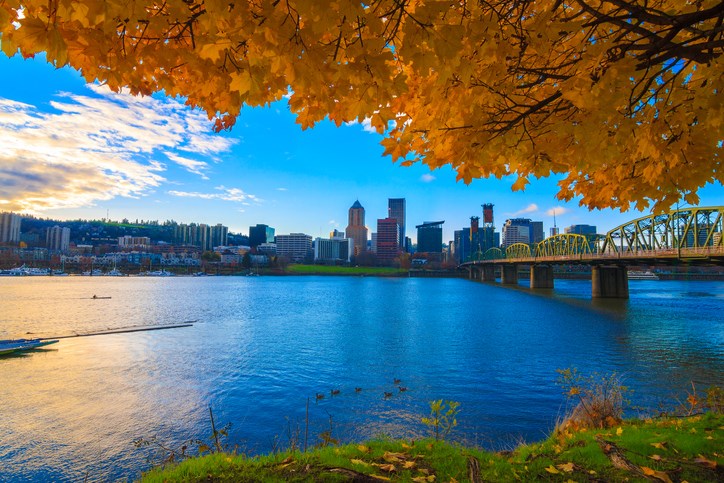 7. Portland, Oregon
If you're looking for another great city to eat your way through, then Portland is going to be right up your alley. And Portland in the fall, specifically.
Fall harvests are in their heyday, bringing you tasty vegetables such as butternut squash and heirloom tomatoes. Portland is one of the country's food truck capitals, so you'll find yourself spending plenty of time exploring all the wild and crazy offerings at these hotspots that are open all day and night.
Portland is also one of the beer capitals of the U.S., and a visit in fall means that you will be there during fresh hop season. Get your stomach ready for the tour de beer — you'll be surprised to find how much different the beers taste when the hops are fresh.
Music is another highlight of this city. Though not quite at the level of Nashville, the local music scene here is one to enjoy, so make your way to some local hangs for a glimpse at some tunes.
With all the different food and drink options here in Portland, you'll want to spend at least a few days exploring.
KOAs nearby:
Cascade Locks / Portland East KOA Holiday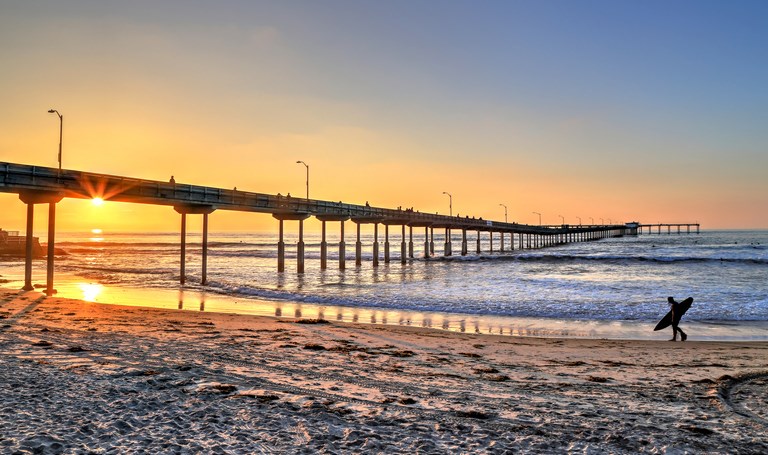 8. San Diego, California
Boasting the best weather in the country, San Diego is a great time to visit any time of the year. However, we are partial to fall because that's when the tourist numbers drop.
Though Southern California offers up a plethora of cities to visit, San Diego is a favorite because it can be done more cheaply than places such as L.A. And one may argue there is even more to do here in San Diego.
Some highlights you'll want to check out include Balboa Park for a nice relaxing afternoon, as well as Embarcadero Park for an epic sunset.
Obviously you can't go to San Diego without spending some serious time at the beach, which hopefully includes trying your hand at catching some waves. This place is known for its epic surfing, so when in Rome . . .
Eating is another thing that's a must in San Diego, specifically tacos. There are more great taco joints than we can count, and very few you'll go wrong at, so get ready to get down with some eats while here.
Live out that California dream on your trip to San Diego and you'll never regret it.
KOAs nearby:
San Diego Metro KOA Resort
Ready to give up the idea that summer vacation is the end of your travels until the holidays? We sure hope so because these cities promise some great fall fun that you don't want to miss out on.
Pick your top spots and head over to KOA.com to start planning your fall adventures!
---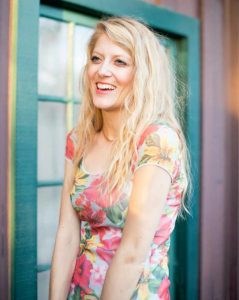 Leslie, a.k.a. Copy Girl, is a copywriter who gets butterflies from telling stories through words.
Her voice comes from a place filled with passion, dreams, and lots of sugar. "Cake over steak" is her go-to motto.
With over 10 years of experience in crafting words, and years of embarking on travels that have taken this Montana girl to some incredible places, Leslie love the adventures of both body and mind her writing takes her on.
Everywhere she goes, she takes this advice with her:
"Hold on to your divine blush, your innate rosy magic, or end up brown." – Tom Robbins, Jitterbug Perfume
To see what Leslie's up to in the writing world, visit her website here.
---