If you're looking for a road trip that feels quintessentially "New England", look no further than the White Mountains. Covered bridges, quaint towns and rolling, wooded landscapes await as you explore New England's White Mountains.
The White Mountains of New England (which cover New Hampshire and a tiny portion of Maine) feel like they're in another time altogether. Covered bridges cross crystal clear streams; the fresh mountain air offers endless views atop Mount Washington; dense forests of maple trees provide sweet, delicious syrup; and quaint, family-friendly hikes, parks, and attractions mean everyone can feel like a kid again. The natural beauty makes for a cozy getaway!
Visit a few of our favorite spots, presented below, to make the most of your adventure to explore New England's White Mountains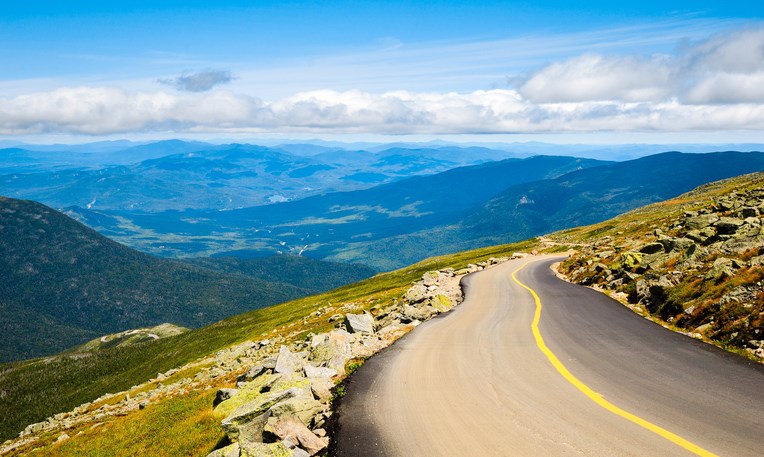 This 7.6-mile toll road, which climbs 4,618 feet, takes you through Green's Grant all the way to the summit of Mount Washington. Drive yourself or take advantage of the guided tour, allowing you to take in the scenery with no distractions. The fee for driving the route includes an audio tour CD, as well as admission to the Mount Washington Observatory Museum on top of the summit, and a bumper sticker for completing the famed trek. If you don't handle driving in potentially sticky situations with narrow roads, stick with the guided tour; there's a reason for that famous bumper sticker proclaiming you climbed Mount Washington! Endless gorgeous views make cruising this road a perfect start to your adventure.
Story Land has arguably the most intriguing theme park origin story. It began when an American couple living in Germany began buying homemade dolls from a woman selling them door-to-door. The doll vendor sparked an idea in the pair to create a village around the dolls. The couple took the idea and ran with it, amping it up to not only a village for the dolls, but one for numerous storybook characters and animals to "come to life." Story Land was opened in 1954, just one year before another amusement park you may have heard of… Disneyland. Story Land offers rides, dining experiences, characters roaming around and much more, perfect for kids of all ages as well as adults who want to bring our their inner child!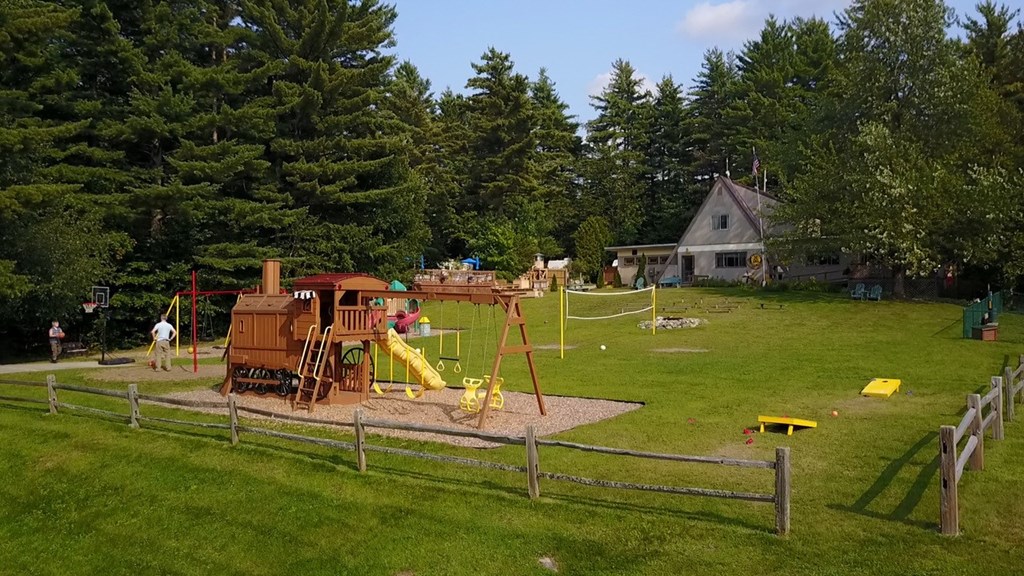 This KOA is not only a camper's paradise in the mountains, but also offers a unique overnight experience in a real caboose! It's the perfect experience to add to those quaint and cozy New England vibes in New Hampshire. The caboose cabin sleeps up to six people, and even has light and heat. Grill out under the trees and take in those White Mountains, play in the game room, or swim in the pool on site! A moose lodge, designated dog area, and even hay rides are a few more of the many perks of staying at Twin Mountain / Mt. Washington KOA Holiday. RV, tent, and cabin lodgings are available as well.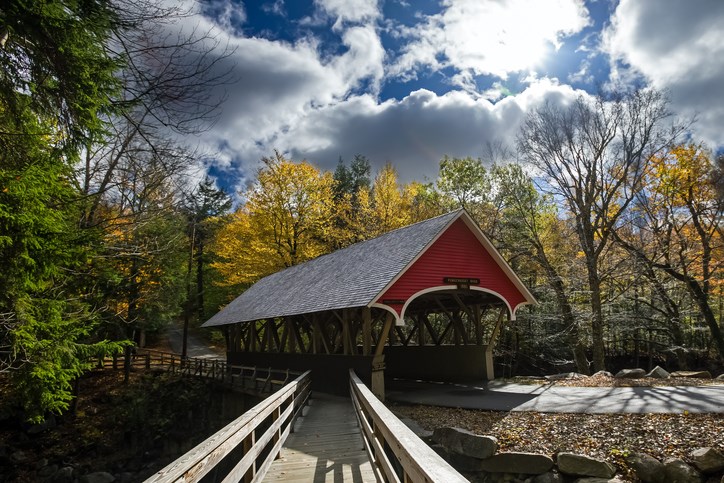 Right in the White Mountain National Forest, Franconia Notch State Park is yet another New Hampshire treasure that nature-lovers will want to take the time to experience. Take the gorgeous tram ride up Cannon Mountain, hike around the mesmerizing Flume Gorge, gawk at Avalanche Falls, and even learn a little history by visiting the 'Old Man of the Mountain' exhibit in the Cannon Mountain Tram building. It's dedicated to a beloved rock formation that recently collapsed. In the summer, you can take a dip in Echo Lake, and in the fall, simply soak in all of that amazing foliage. You'll want to stay here all day with all of the various activities and 360-degree views at the top of the mountain… you'll definitely want to bring a camera.
As you work up an appetite from all of that outdoor fun, Polly's Pancake Parlor is a local treasure will make your day! Polly's offers just about every breakfast food you can think of, with some unique twists on some classic favorites. Choose from a variety of pancake batters (including gingerbread!), ask for some ice cream on top of your waffle, or enjoy some lunch sandwiches and salads. For over 75 years, the parlor has been making their own pancakes from scratch, and you can even order their mixes and syrups (you are in maple syrup country, after all) right from their website after returning home from your trip!
Polly's is open daily from 7 AM-3 PM so plan accordingly. You can even call ahead to place your name on the waitlist!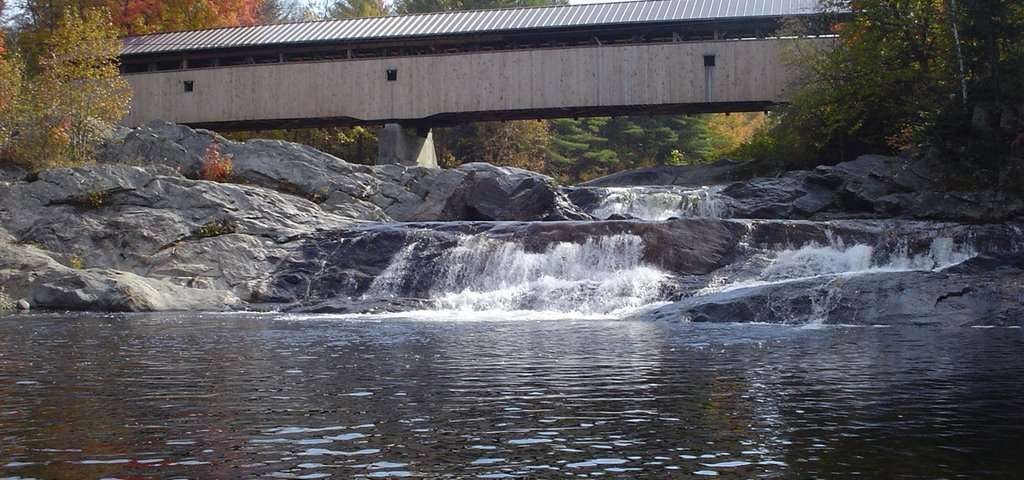 Taking Valley Road over the Wild Ammonoosuc River will put you on Swiftwater Bridge, constructed all the way back in 1849. The bridge itself is a piece of history and the water underneath provides for some great photos! Cute shops in nearby Bath will be sure to catch your eye and getting out and walking around the bridge will make the stop worthwhile. It's definitely picture perfect with that amazing New Hampshire fall foliage, not to say that it isn't a scenic slice of vintage charm all year round. I mean, every good trip to New England includes at least one covered bridge, right?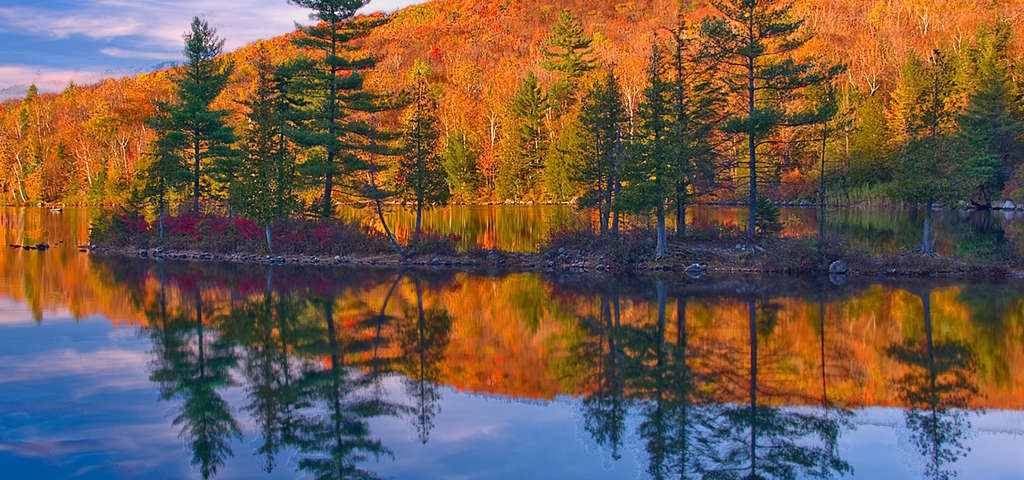 Stop and stretch your legs at this breathtaking state park in Groton State Forest. Ricker Pond has over 17 miles of hiking trails and even has a beach, perfect for a relaxing dip in the water or a scenic picnic. The pond itself is 95 acres, so water skiing and other lake activities are available as well. Horseback riding and mountain biking are among the other seemingly endless outdoor activities here. After hours of fresh air and fun, check out the quaint town of Groton and continue to take in those killer Vermont views that you just can't ever get enough of.
After an afternoon in Groton, hop in the car for a quick ride over to Goodrich Maple Farm – because you can't return from your New England trip without some famous maple syrup! Free, educational tours are provided at the farm, and when visiting the sugarhouse in the springtime during boiling season (March and April) you'll even get some additional sweet treats! The farm is open Monday-Saturday 9 AM-5 PM.
Sweet treats, infinite mountain views, and plenty of fresh air make a New England road trip one to remember. Whether you take advantage of the great outdoors or drive around taking in the scenery and small town charm, or you just want to treat yourself to endless pancakes, this trip has something for everyone!
---