Best Fall Road Trip on the East Coast | Northeast Campgrounds & More
It is no secret that northeast autumns are enchanting. From the mountains of upstate New York to the gorges of Pennsylvania, Mother Nature does some of her best work here in late September and October. But with a whole corner of a country to choose from, it can take time to narrow down where to plan your leaf-peeping escapade. The good news: You do not have to pick.
Take your RV on the road this autumn or pack your vehicle to experience van life as you journey through the East Coast's most stunning peak colors. Along the way, you will stop at beloved foliage destinations and set up camp at homey Kampgrounds of America Campgrounds. You can spend your downtime fishing, boating, hiking or just huddling around a campfire. Ready for adventure? Here is a road trip itinerary and some travel tips for a fall excursion you will never forget.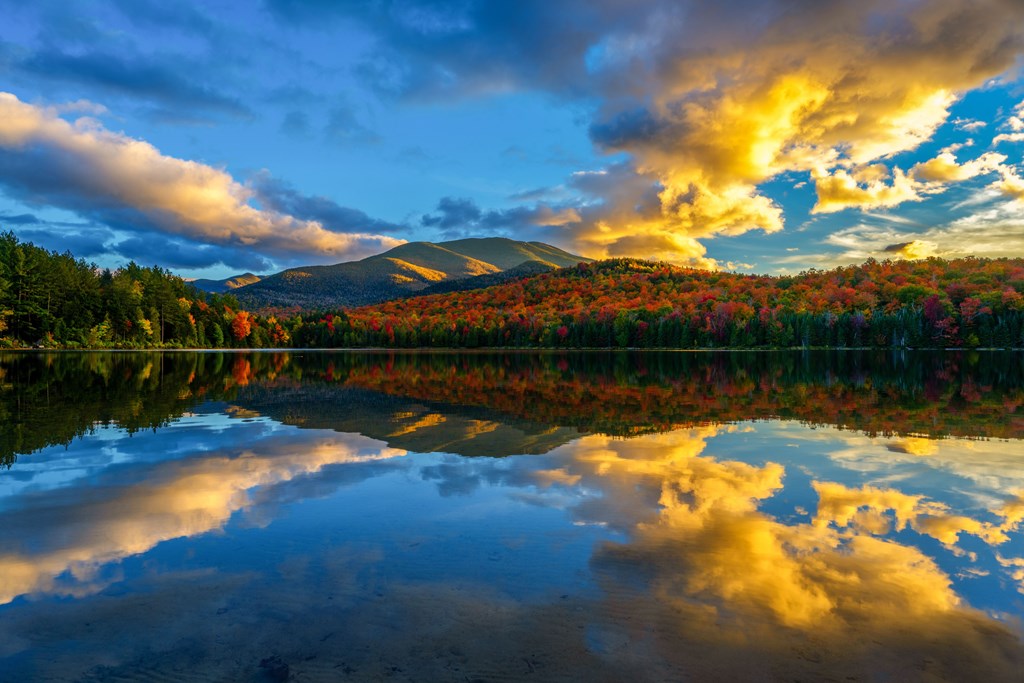 Stop 1: Upstate New York
The Adirondack Mountains in upstate New York are ideal for leaf peepers to begin a fall East Coast road trip. This region has a long, beautiful fall color period with abundant opportunities for hiking to experience the changing leaves. Among the best hiking destinations is the Oak Rim Trail, which is 2.2 miles long and ends at a scenic waterfall for stunning fall colors enhanced by a tumbling cascade.
The town of Lake Placid in the Adirondacks is another excellent place to add to your autumn bucket list. Take a walk around Mirror Lake to see fall colors, grab a cup of coffee and take in the small-town atmosphere cloaked in blazing autumn hues. You can also enjoy the view while exploring the Great Adirondack Corn Maze.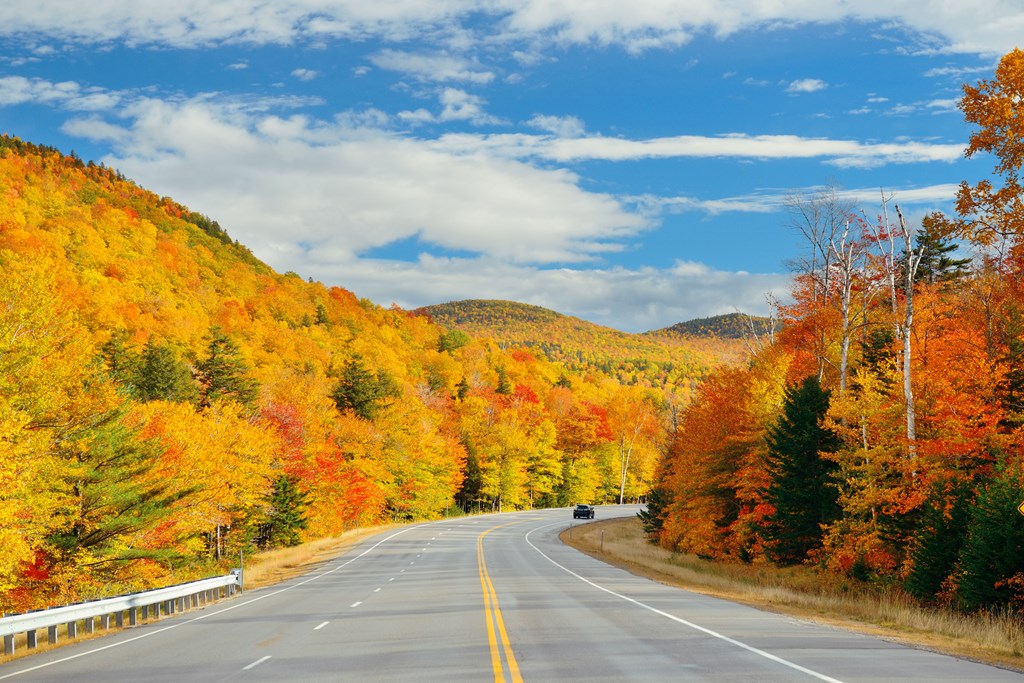 Stop 2: White Mountains, New Hampshire
After one day in New York, pack up your RV or car camping essentials and head to New Hampshire to explore the beauty of the White Mountains. Drive along the famous Kancamagus Scenic Byway. This 34-mile road offers beautiful views. Stop along the pull-outs for photo opportunities.
The drive stretches from Lincoln to Conway, both small towns with fun fall activities. In Conway, ride on the Conway Scenic Railroad or stroll through North Conway Village for shopping and dining. You can also stop along your drive for short hikes to see vistas like the Swift River and Sabbaday Falls.
For more outdoor exploration, check out the many New Hamshire state parks in the White Mountains, including the highest peak in the east at Mount Washington State Park.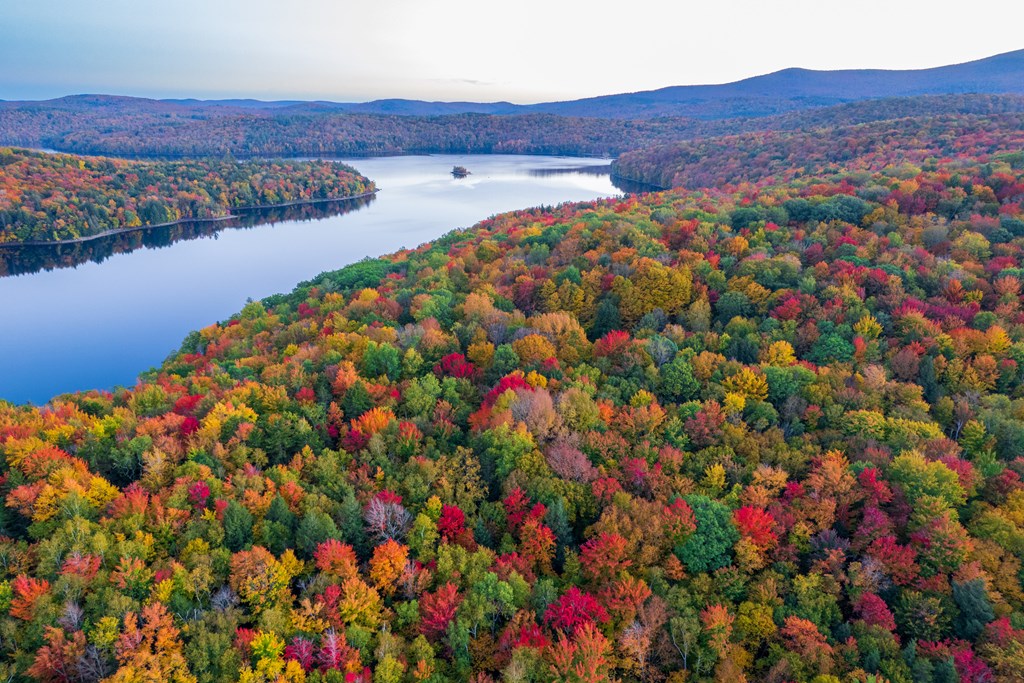 Stop 3: Killington, Vermont
The next stop on your road trip itinerary is the stunning state of Vermont. By foot, by car, by gondola or by boat — there is no shortage of ways to get your fill of foliage in Killington. Take a gondola ride to the top of 4,241-foot Killington Peak, Vermont's second-highest mountain, to see autumn hues spread across five states with a gorgeous mountain view.
Wind along the edge of the Green Mountains on the Scenic Route 100 Byway or head out to Giffords Woods State Park, renowned for its dramatic autumn scenery. You can see fall colors reflected around you as you paddle through the serene waters of Kent Pond, edged by lush forests. Stay at a Vermont KOA for easy access to all the exciting activities throughout the state.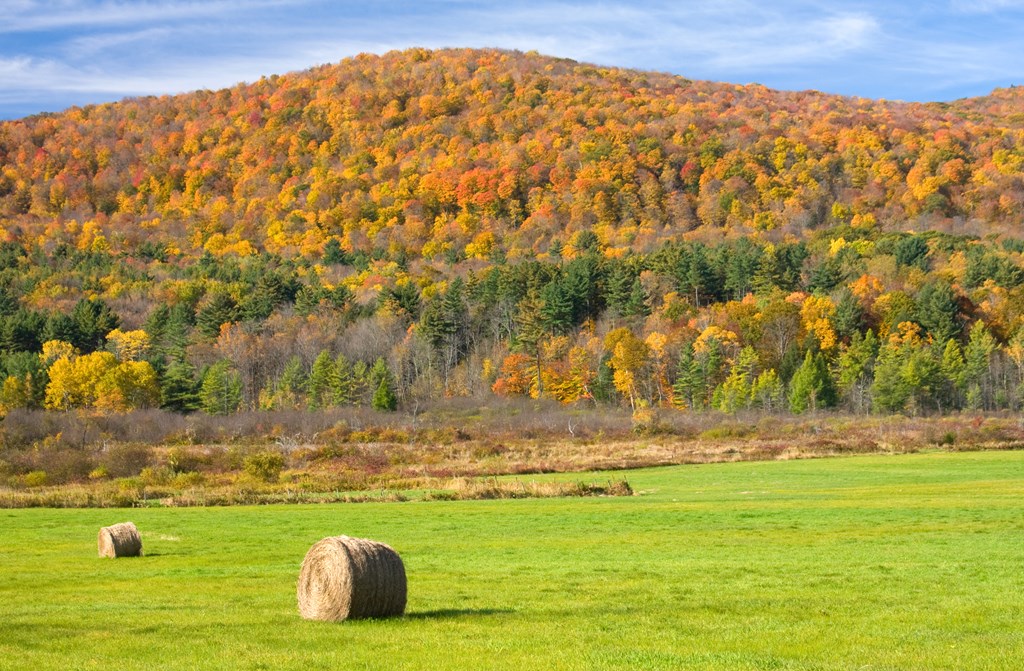 Stop 4: Northampton, Massachusetts
On the outskirts of the Berkshires, Northampton offers a choose-your-own-adventure way to experience the fall foliage. You could head to the mountains and leaf peep from the peaks or order hot cocoas in quaint cafes and ogle at red maple-lined streets. Plan your visit to coincide with the annual Tour of the Valley and take off with local cyclists on a ride past dairy farms and eastern villages.
Then head back to your RV at a nearby KOA in western Massachusetts. Enjoy many amenities at KOA Campgrounds — like large playgrounds and fishing — or tour the quaint towns nearby. Depending on when you go, you might experience events like fall festivals with food, live music and booths full of handmade crafts to take home as souvenirs.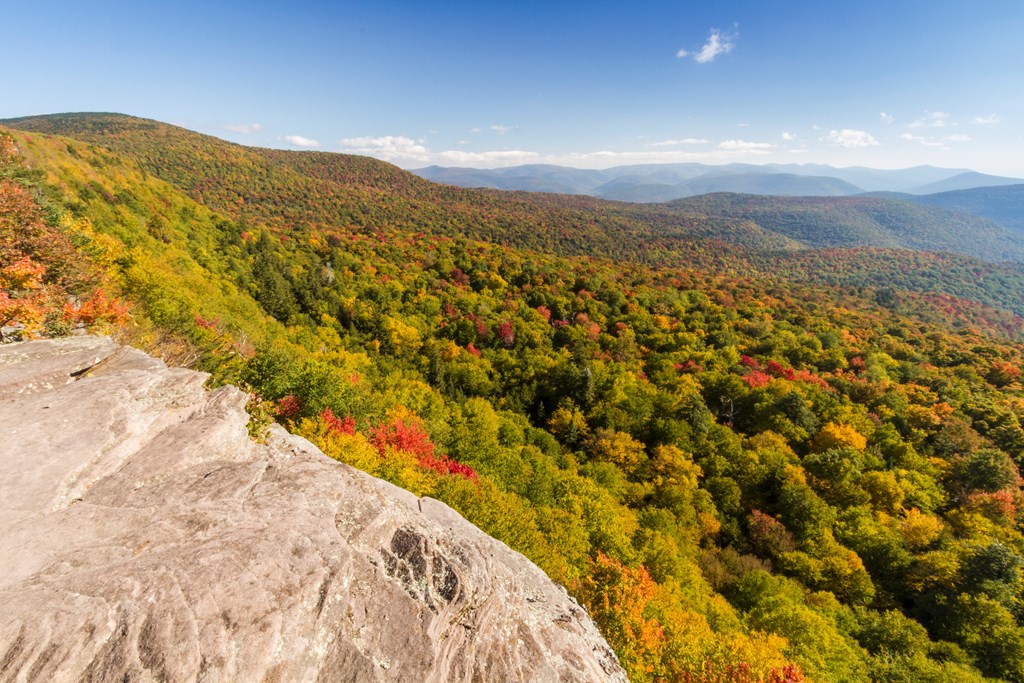 Stop 5: Catskill Mountains, New York
This dreamy mountain range offers equally dreamy foliage destinations and mountain views — plus an array of farms and villages brimming with fall cheer. See the fall colors from several elevations by hiking Panther Mountain — be sure to stop at Giant Ledge for breathtaking views across the Catskills.
Drive along the Catskill Mountains Scenic Byway and be prepared to make some pit stops for fall festivals, cider, maple syrup and donuts at village market stands. You can also pick your own pumpkins and apples at local farms along the route. Bring your bike along and stop at the Ashokan Rail Trail bike path, which offers stunning views along an 11-mile ride.
Make a KOA in New York your home base and enjoy the fall foliage with a comfortable vacation rental.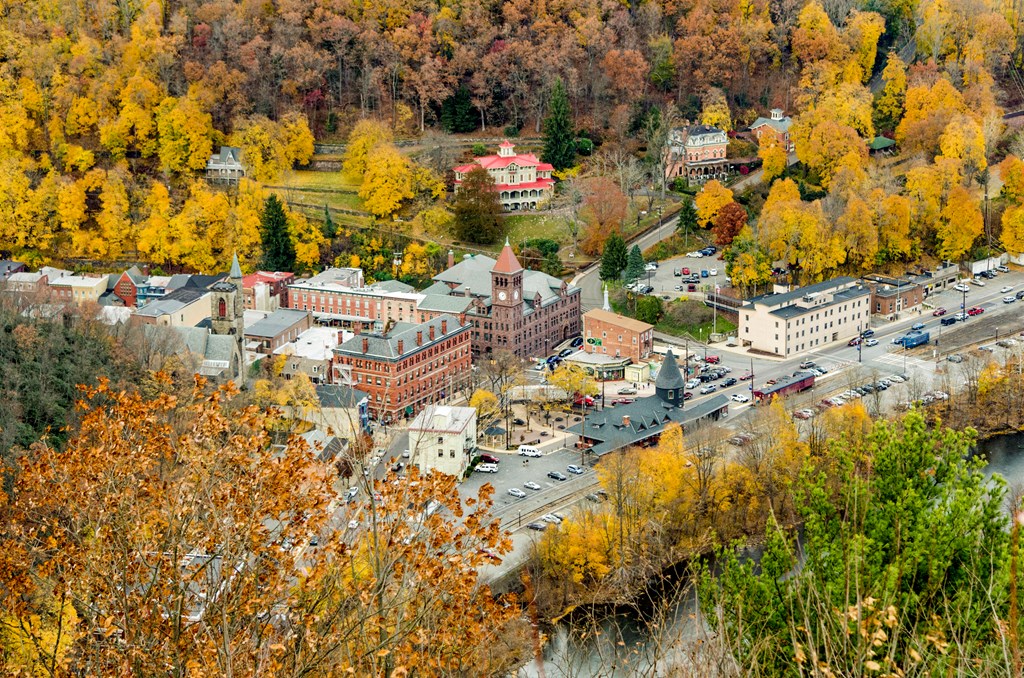 Stop 6: Jim Thorpe, Pennsylvania
This tiny town of Jim Thorpe in the Lehigh Gorge is nestled among a backdrop of rolling peaks. When the leaves turn, the view from Main Street is nothing short of stunning. The town loves fall foliage so much that it holds a month-long festival to celebrate the season. Every weekend in October, you can enjoy live music, scarecrow contests, ghost stories and other fall delights.
For a more back-to-nature foliage experience, strap on your hiking boots — Lehigh Gorge State Park offers sweeping views from a rail trail. Another beautiful nature area is the portion of the Delaware River separating Pennsylvania from New Jersey. The Delaware Water Gap National Recreation Area is known for its excellent fall hiking and waterfalls. Stay at a local KOA to explore this incredibly scenic area.
Stay at Area KOAs During Your Road Trip
KOA Campgrounds provide a network of camping and lodging across North America, giving you a comfortable and convenient place to stay during your trip. Experience peak colors in the Northeast by visiting in late September to early October.
If you plan to road trip along the East Coast this fall, find campgrounds along your route and book your campsite today.
---
About the Author: Kampgrounds of America
Kampgrounds of America is the largest system of open-to-the-public campgrounds in the world, with over 500 locations across the United States and Canada. Founded in Billings, MT in 1962, KOA's family of campground brands – KOA Journey, KOA Holiday and KOA Resort – today serve more than a million camping families each year. KOA is dedicated to "connecting people to the outdoors and each other" by providing people with a variety of camping experiences and the information they need to make the most of their camping trip. Read more of their camping and travel resources by visiting KOA.com/blog.