Everything You Need to Know About 2017's Total Solar Eclipse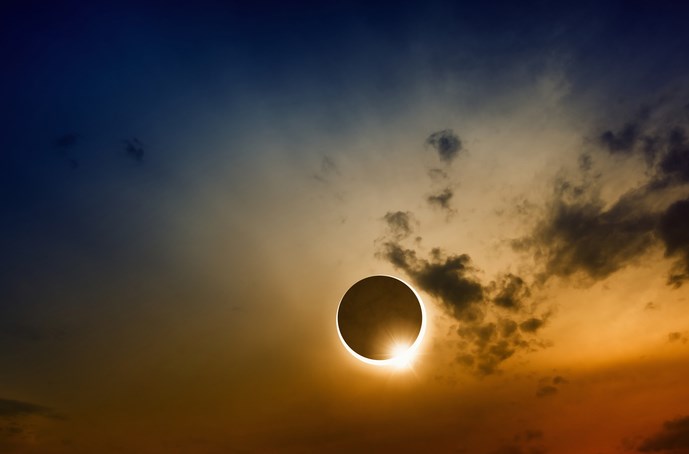 Learn a bit about the total solar eclipse visible in the United States this August.
The year was 1918. Mississippi had just become the first state to ratify the prohibition of alcohol, baseball became legal on Sundays in Washington, D.C. and America celebrated its first daylight savings time change. Another headline that year? "Thousands Point Glasses at Sun to Watch Eclipse." – The Denver Post
It's been 99 years since a total solar eclipse crossed the contiguous United States from coast to coast. Since it will be a long time before it happens again you may want to consider taking off of work, getting the kids out of school and driving to a spot along the sun's path of totality this August 21. Many KOA campgrounds in the areas that will experience night during day have been sold out for months. But according to a recent Wired calculation, there's enough parking in the path of totality to accommodate 150 million viewers. Will you be one of them?
This Isn't Your Mom's Eclipse
Because most people have never experienced one, or even something similar for reference, total solar eclipses are hard to describe. The key word being "total." Annual solar eclipses where the moon covers part of the sun are common, but eclipses where the moon completely covers the sun are much rarer. Technically, this happens when the moon is at the point in its orbit—between the sun and the earth—where it appears to be the same size as the sun. When this happens, sunlight turns into twilight—an eerie event when it occurs during midday. If conditions are just right, you can also see the stars.
To see which KOA's are on the path of totality CLICK HERE.
The Right Place at the Right Time
Don't let "the path of totality" confuse you. It basically means the moon's shadow. In order to see a total solar eclipse, you need to be within the moon's 70-mile-wide shadow. On August 21, it will stretch from Oregon through Idaho, Montana, Wyoming, Nebraska, Kansas, Missouri, Illinois, Kentucky, Tennessee, Georgia, North Carolina and South Carolina. Residents in these 13 states basically won the solar eclipse lottery and they're celebrating accordingly. For example, in John's Island, S.C., Lane McKelvey will be hosting out of town friends on her boat for a floating viewing party. If you can't make it to the path of totality, you can still catch a partial eclipse—where the moon covers part of the sun—from anywhere in the Lower 48.
According to some scientists, animals and plants within the path of totality will also be observing the event. Birds, hippos and even baboons have been recorded behaving as though it's night during a total solar eclipse, even though the greatest duration of darkness they can experience—if approximately located at a certain point along the path of totality—is less than three minutes. Some botanists even argue that this brief period of darkness interrupts and alters photosynthesis in certain plants.
Although scientists know the path of totality far in advance, weather can be unpredictable. For serious eclipse chasers—who come from all over the world and spend a lot of money to experience nature's finest—clouds which cover the eclipse are devastating. For these enthusiasts, who look at weather reports religiously, having a small plane on hand to fly to a cloud-free part of the path on the day of the event isn't ludicrous. Others are preparing to log some serious highway miles. Jay Goerke, an amateur astronomer living in North Dakota, is driving his three kids more than 900 miles roundtrip to catch the eclipse in Casper, WY. For him, missing out on a total solar eclipse within driving distance is ludicrous!
To find out if you're within driving distance of the path of totality, check out this interactive map from NASA. It provides the approximate coordinates and times for viewing on August 21. Since the total solar eclipse will occur between 10 a.m. PDT and 2 p.m. EST on a Monday, you'll probably have to take off work and/or get your kids out of school or camp to catch it.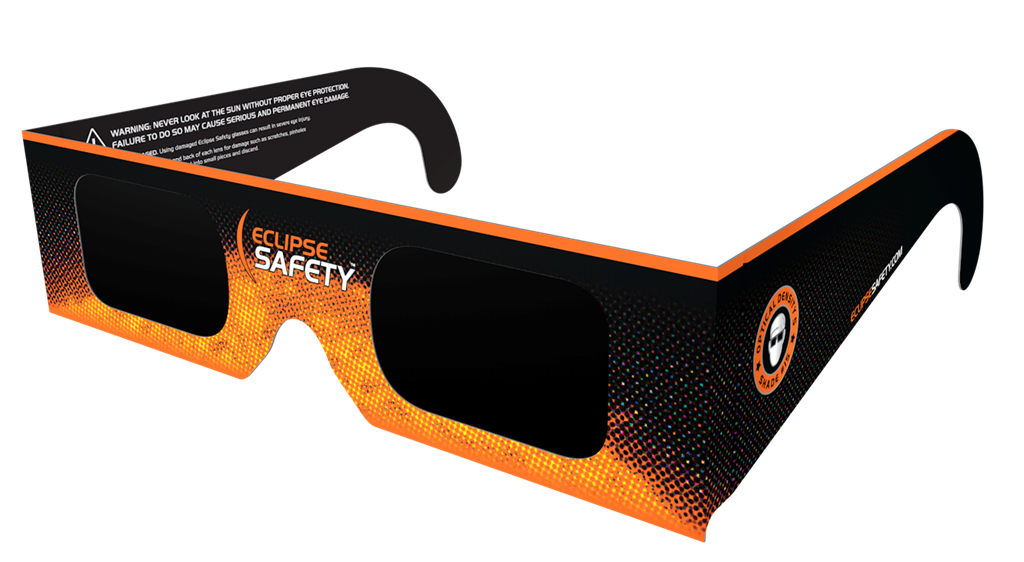 How to View the Total Solar Eclipse
It would be neat if teachers could take their classrooms outside to catch the eclipse, but it's too risky. That's because solar eclipse-viewing requires special glasses that block the sun's harmful ultra-violet and infrared rays. It's never safe to look directly at the sun, even when it's covered by the moon, so it's imperative to invest in specific eclipse viewing glasses. Don't worry, though, they're cheap. You can get them for as little as $1.99 on Amazon or for free by stopping by a Warby Parker store in August. Just make sure they're made by one of the five certified eclipse glasses manufacturers recognized by NASA and the American Astronomical Society.
Since we live in the day of "pics or it didn't happen," it's tempting to want to photograph the total solar eclipse. However, doing so without adequate filters and telephoto equipment, is ill-advised. First, the intense heat of the sun can melt your lenses and eyes. Second, your pictures won't turn out. This is not the kind of event you can capture on camera, unless you're a professional.
Finally, to be safe, don't try to view the eclipse through a normal telescope or standard binoculars. Without an expensive solar filter fit to your scope or viewing aid, you run the risk of having the sun burn through your lenses. Fortunately, so many people are expected to park out for this event that there should be plenty of professionals with proper viewing and recording equipment set up. NASA will be live streaming the event online too.
Rest assured, this historic happening will not be left to oral history. After all, it's nearly impossible to describe a total solar eclipse.
KOAs on the 2017 Eclipse Path of Totality
Note: All campgrounds below are currently full for the eclipse, but may have waiting lists
OREGON
IDAHO
WYOMING
NEBRASKA
MISSOURI
ILLINOIS
KENTUCKY
TENNESSEE
NORTH CAROLINA
SOUTH CAROLINA
Note: If you'll be out of the country or stuck in an office and have to miss this year's total solar eclipse, mark your calendar for April 8, 2024—the next time the moon is expected to cover the sun in its entirety. If you plan on camping out for the event, book a campsite at KOA campgrounds in the path of totality—stretching from Texas to Maine—at least a few months in advance.  
---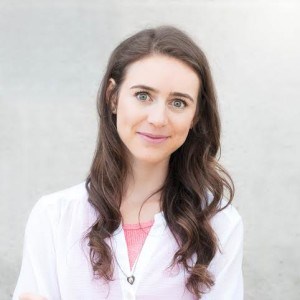 Katie Jackson is a writer and media specialist based in Montana's Big Sky Country. Living and working everywhere from New York to Nicaragua, Katie is no stranger to adventure. When she's not traveling the world (or writing about it!) she's busy chasing after a Leonberger named Zeus. Follow Katie's travels on Instagram @katietalkstravel.

---
Save
Save