Thirty-two million Americans will find themselves in the dark on the afternoon of April 8, 2024. According to the Old Farmer's Almanac, they live in the path of totality where the sun will disappear behind the moon for up to four minutes. If this phenomenon sounds familiar, it should. In 2017, Americans were treated to their first total solar eclipse – deemed the Great American Eclipse – that covered the entire continental U.S. since 1918. While 2024's total solar eclipse won't cross quite as many states, nearly three times as many people live in its path which will enter the country in Texas and exit via Maine.
Cities big and small are already making plans to host millions of visitors. They'll come from around the world to witness this special celestial event that happens once – or if you're lucky, twice – in a lifetime. In fact, the next total solar eclipse that will be visible in the U.S. isn't until 2044. Whether you're an enthusiastic eclipse chaser (they actually exist) who's been counting down to this moment for years or an amateur who just wants to get an epic photo for Instagram, below are the best places along the path of totality to see 2024's total solar eclipse. And remember, safety first. You should never look at an eclipse without proper eye protection or an eclipse viewer.
Where Can I See The 2024 Solar Eclipse?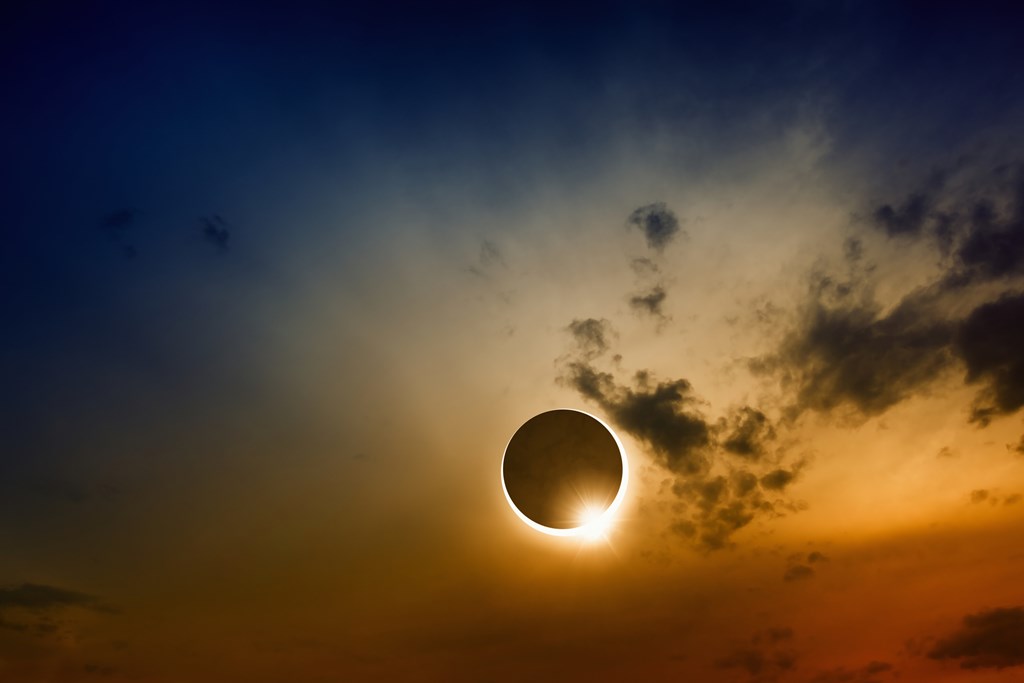 Texas
Kerrville, Texas will experience the longest period of totality in the U.S. For four minutes and 24 seconds this community of 25,000 people just 65 miles northwest of San Antonio will be in utter darkness. Although they're not nearly as close to the center, San Antonio, Austin, Dallas and Fort Worth are also along the path. According to Visit San Antonio, many local businesses will be welcoming visitors with eclipse-themed packages and promotions, so keep your eyes peeled for specials.
Oklahoma
In the Sooner State, the path of totality includes the southeastern corner of the state which is land owned by the Choctaw Nation. The Choctaw are like most Native Americans in that they're pretty superstitious when it comes to eclipses. Traditionally, they believed that total eclipses were caused by a black squirrel devouring the sun (and it's bad luck to watch it happen). Still, if you want to see it in Oklahoma, plan to be somewhere along US Highway 259 between the towns of Idabel and Heavener between 1:44 p.m. CT and 1:52 p.m. CT.
Arkansas
Meanwhile in Arkansas, the path of totality starts in the southwestern portion of the state before moving north toward southeastern Missouri. One of the best places to catch the eclipse will be in Hot Springs National Park where totality will start at 1:49 p.m. CT and last for nearly four minutes. The path of totality also includes Little Rock, where the Arkansas Symphony Orchestra will present a solar eclipse concert, and the town of Jonesboro where the local parks department plans to host a public viewing party at Craighead Forest Park.
Missouri
Mother nature must like to show off in The Show-Me State because Missouri is one of just three states – Illinois and Kentucky being the other two – where the 2024 path of totality overlaps with the 2017 path of totality. This year, totality will last four minutes as opposed to two (and two minutes is a long time in total solar eclipse time), and the path will start near West Plains and end about 70 miles south of St. Louis near Farmington.
Kentucky
After Missouri, the moon's shadow will enter northwestern Kentucky around 1:58 p.m. CDT. The path of totality starts near Paducah, where it will be visible for 1 minute and 52 seconds, before stretching 92 miles up toward Henderson.
Indiana 
Located directly in the center of the path of totality, Bloomington is an ideal place to catch the eclipse which will pass through the state starting at 3:01 EDT. Evansville, Indianapolis and Fort Wayne will also be blanketed in black, albeit for not quite as long as Bloomington.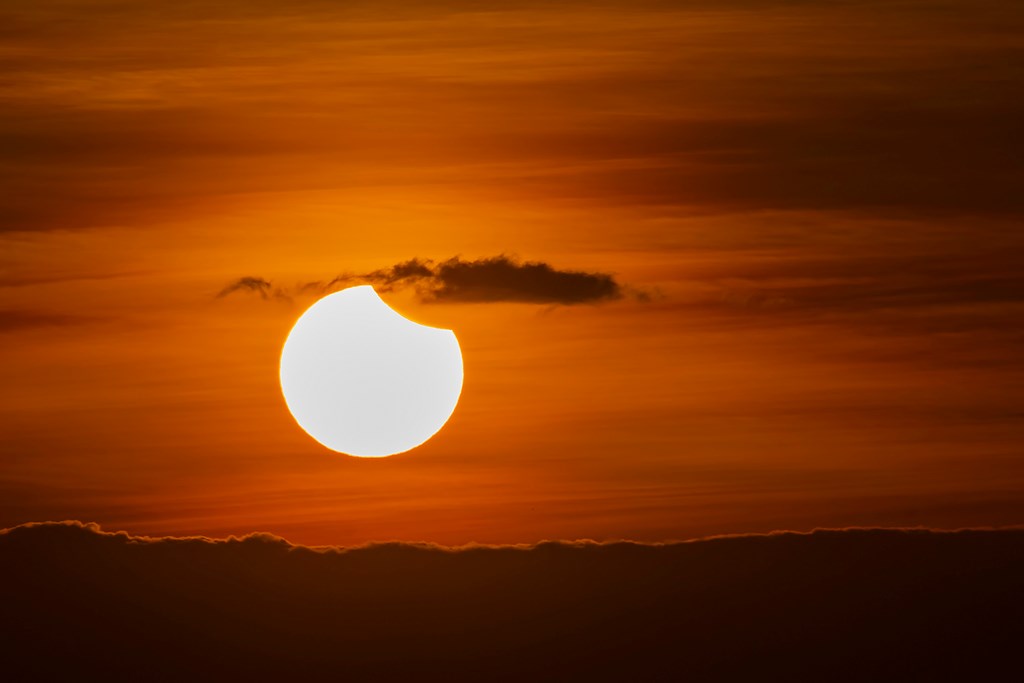 Ohio 
Ohioans have been waiting a long time to host a total solar eclipse, something that last occurred in 1806. This April, residents of Cincinnati, Dayton, Columbus and Cleveland will all enjoy the rare sight and host an array of events accordingly. Cleveland, for example, is putting on a three-day celebration called Total Eclipse Festival 2024.
Pennsylvania
The northwest corner of Pennsylvania is the only part of the state along the path of totality, so you'll pretty much have to head toward Erie if you want to catch it.
New York
Folks from the Big Apple will have to drive upstate if they want to catch the total solar eclipse this year. The path of totality includes Buffalo, Rochester and Syracuse, and it will also include a large portion of the Adirondacks where the Adirondack Sky Center & Observatory will host a special viewing event at Tupper Lake.
Vermont
The last time a total solar eclipse passed through the Green Mountain State Thomas Jefferson was president and Lewis and Clark were being celebrated for their successful expedition. This year, the path of totality runs through northeastern Vermont and includes both Burlington and Montpelier.
New Hampshire
The next time New Hampshire will be on the path of totality is 2079. This year, the temperature will drop briefly in the northeastern tip of the state. The town of Colebrook, right on the border with Vermont, will be exactly in the center of the path.
Maine
Starting at approximately 3:28 p.m. EDT the moon will completely cover the sun in Maine. It will last for about 3.5 minutes before continuing on into Canada. In Maine, the path of totality will sweep diagonally across the state. Situated right in the center of the path and near the border of Canada, the town of Houlton will be a great place to post up.
Canada
The path of totality runs through the eastern half of the country and hits six provinces: Ontario, Quebec, New Brunswick, Prince Edward Island, Nova Scotia and Newfoundland and Labrador. In fact, if you find yourself in St. John, the capital of Newfoundland and Labrador, on April 8 you'll experience nearly three minutes of totality.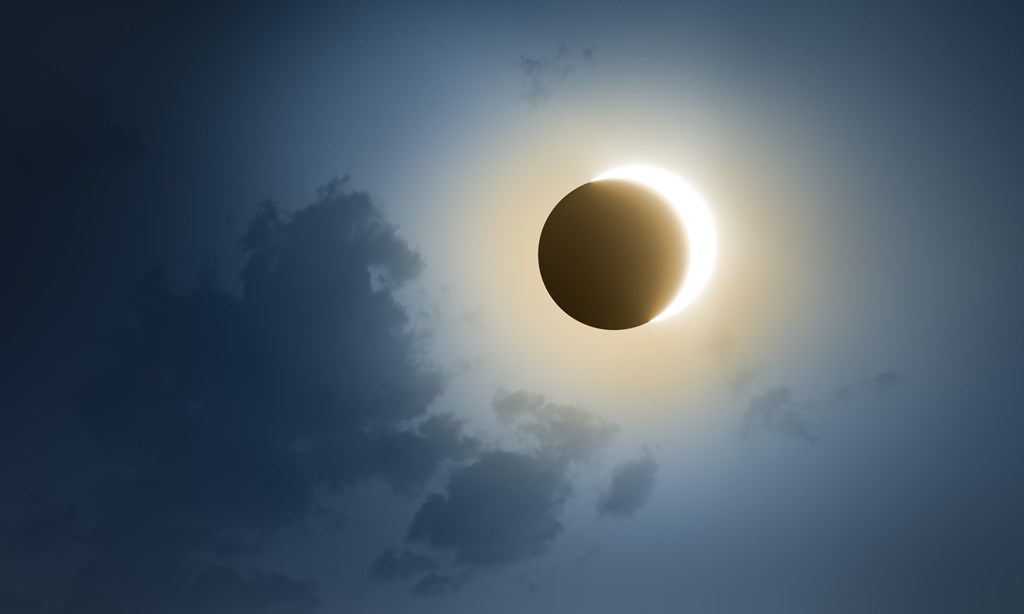 Where Can I Stay to See the 2024 Solar Eclipse?
With more than 500 locations across the United States and Canada, KOA has plenty of campground options along the 2024 solar eclipse path of totality. Whether you're traveling in an RV or want to kick back in a Deluxe Cabin, our campgrounds make the perfect basecamp for a view of the eclipse. Be sure to check out KOA's near the path of totality as well – there's no shortage of great spots!
KOA Campgrounds Within the Solar Eclipse Path of Totality
Keep in mind that early spring weather may affect the services and offerings at some northern campgrounds, including Maine and Canada. We suggest checking the website of the campground you're interested in for the best information regarding opening dates and services.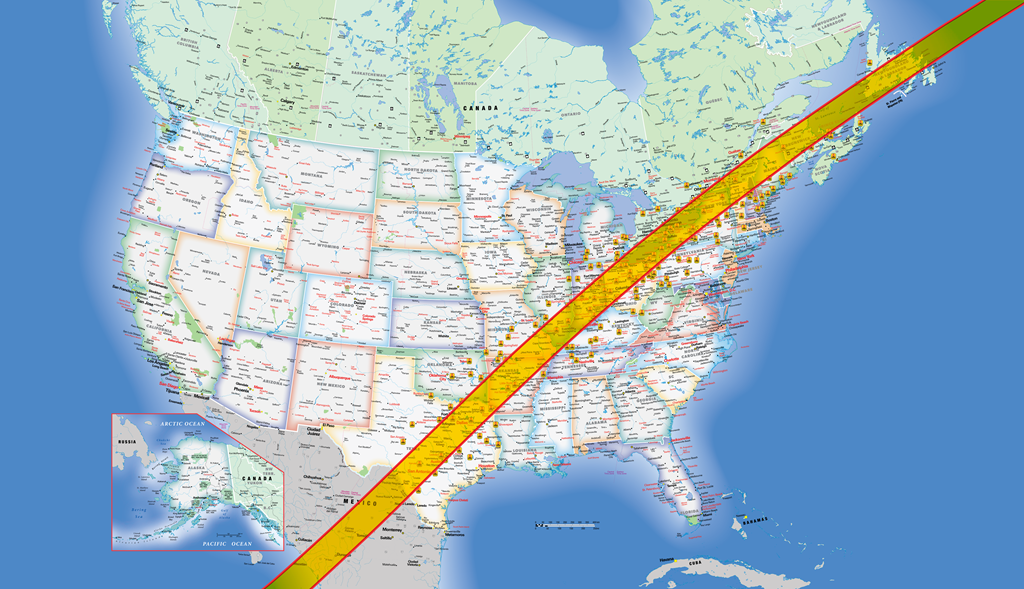 Texas
Austin East KOA Holiday
Canton KOA Holiday
Dallas / Arlington KOA Holiday
Kerrville KOA Journey
Leander / MW Austin KOA Holiday
Mount Pleasant KOA Journey
San Antonio / Alamo KOA Holiday
Texarkana KOA Journey
Arkansas
Harrison KOA Holiday
Hot Springs National Park KOA Holiday
Little Rock North / Jct. I-40 KOA Journey
Missouri
Sam A Baker / Otahki Lake KOA Holiday
Illinois
Benton KOA Journey
Casey KOA Journey
Grayville / I-64 KOA Holiday
Indiana
Batesville KOA Journey
Bluffton / For Wayne South KOA Journey
Brown County / Nashville KOA Holiday
Crawfordsville KOA Journey
Indianapolis KOA Holiday
Richmond KOA Holiday
Scottsburg / Raintree KOA Holiday
Ohio
Andover / Pymatuning Lake KOA Holiday
Butler / Mohican KOA Journey
Dayton KOA Holiday
Lake Milton / Berlin Lake KOA Holiday
Lebanon / Cincinnati NE KOA Holiday
Mt. Gilead KOA Holiday
Sandusky / Bayshore KOA Holiday
Shelby / Mansfield KOA Resort
Streetsboro / Cleveland SE KOA Holiday
Sunbury / Columbus North KOA Holiday
Thompson / Grand River Valley KOA Holiday
Toledo East / Stony Ridge KOA Journey
Wapakoneta KOA Holiday
Pennsylvania
Erie KOA Holiday
Kinzu East KOA Holiday
Mercer / Grove City KOA Holiday
New York
Canandaigua / Rochester KOA Holiday
Chautauqua Lake KOA Holiday
Houghton / Letchworth KOA Holiday
Lake Placid / Whiteface Mtn. KOA Holiday
Medina / Wildwood Lake KOA Holiday
Natural Bridge / Watertown KOA Journey
Niagara Falls / Grand Island KOA Holiday
Niagara Falls North / Lewiston KOA Journey
Waterloo / Finger Lakes KOA
Westfield / Lake Erie KOA Journey
Maine
Houlton Canadian Boarder KOA Journey
Skowhegan / Kennebec Valley KOA Journey
Canada
1000 Islands / Ivy Lea KOA Holiday
1000 Islands / Kingston KOA Holiday
1000 Islands / Mallorytown KOA Holiday
Cardinal / Ottawa South KOA Holiday
Niagara Falls KOA Holiday
Bas Saint-Laurent KOA Resort
Sussex KOA Journey
Borden / Summerside KOA Journey
Cavendish KOA Holiday
Cornwall / Charlottetown KOA Holiday
---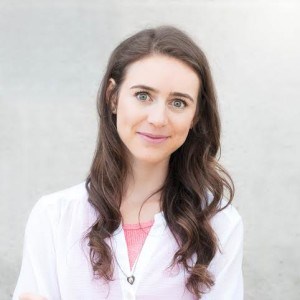 Katie Jackson is a writer and media specialist based in Montana's Big Sky Country. Living and working everywhere from New York to Nicaragua, Katie is no stranger to adventure. When she's not traveling the world (or writing about it!) she's busy chasing after a Leonberger named Zeus. Follow Katie's travels on Instagram @katietalkstravel.