How to Plan a Spring Break Trip for the Whole Family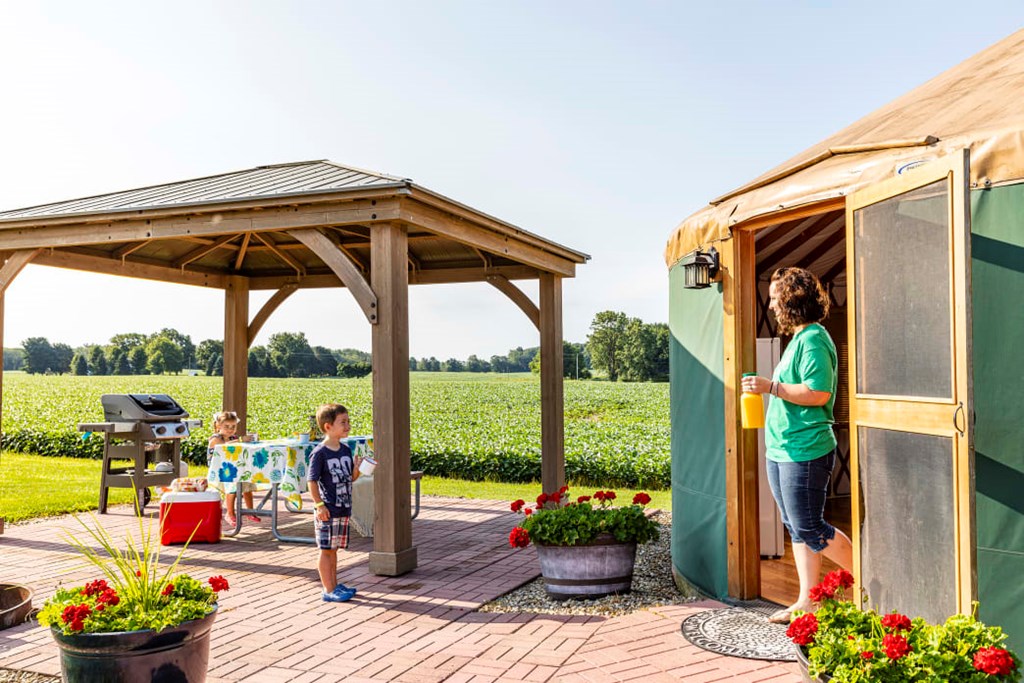 Spring break doesn't get enough respect. For many, the term is synonymous with college kids gone wild. For families, the idea of hitting the beach among the partying doesn't sound like a good idea. But that's just giving in to stereotypes. As many families have discovered, spring break is an exceptional time to load up the crew and explore somewhere new. You'll find fewer crowds and lower prices than in the peak summer travel season, and who isn't ready for a getaway after a long winter? So pack up the crew and consider making this year's spring break one to remember. Here are some ideas to help families plan a memorable trip this year.
Take Advantage of the Weather

Many traditional vacation destinations on the East Coast and Midwest are still pretty chilly in the spring. But in the south and southwest, the temperature is perfect. Visiting the Florida theme parks or the Grand Canyon in the summer can be brutally hot—they're much more enjoyable in the springtime.
In much of the country, spring weather can be inconsistent, leading many to brush off the idea of camping. But spring camping has a lot going for it—particularly when staying at a KOA campground, which has many amenities besides traditional tent camping. Stay in a heated cabin to ensure that you get a good night's rest. It's an inexpensive way to travel and see more of the great outdoors.
Visit a National Park
The popularity of national parks continues to rise, with more than 300 million visits a year, according to the National Park Service. The country's most popular national park, Great Smoky Mountain, receives more than 11 million visitors a year. These are genuinely America's treasures, but you'll enjoy them a lot more when you don't have to wait in line on the trail. Spring break is an excellent opportunity to stay at some of the country's most popular parks.
Why not plan a trip to one (or more) Utah's "Mighty Five" national parks—Arches, Bryce Canyon, Canyonlands, Capit0l Reef, and Zion? Hiking in southern Utah is much more pleasant in the spring, and you can enjoy the incredible red-rock formations in comfort. Combine that with a trip to the Grand Canyon just across the border in Arizona, and you've got the vacation of a lifetime. Take advantage of the KOAs, which are often right outside the national parks, such as the St. George / Hurricane KOA near Zion and the Grand Canyon / Williams KOA Journey.
Do that Popular Hike
The increased popularity in outdoor adventure means that some of the iconic trails in the U.S. are often crowded or require a permit—you may even need to enter a lottery to get one. The busy summer travel time means more people vying for time on the trail. In the spring, you have less competition. For families with older kids, this might be your chance to complete a memorable item on your bucket list. In Arizona, The Wave is an incredibly beautiful trip—open to just 20 people a day. The 4-mile trek isn't too strenuous and certainly doable for teenagers.
Embrace the Snow
Who says spring break needs to be a warm-weather activity? Ski season is still going strong through March at most western ski resorts. If you're not a skier, a winter escape can still be a lot of fun, with snowshoeing, ice skating, ice fishing, and snowmobiling. After a day in the snow, a cup of hot chocolate and a roaring fire in a cozy cabin is something the whole family can get behind.
Explore a City
For those with younger kids, cities are packed with memorable activities for the whole family. Spend your days going to the zoo, a science center, or children's museum. When the weather's nice, spend your time outside; when it turns, you've got lots of indoor options. In the Midwest, consider the free St. Louis Zoo, and pair it with the one-of-a-kind City Museum and excellent children's museum called The Magic House. The Children's Museum of Indianapolis is the biggest in the world, and it features both life-size dinosaurs and comfortable play areas. The Franklin Institute in Philadephia is one of the country's best science museums, with impressive interactive displays like a walk-through human heart and a 350-ton steam locomotive.
Learn About History
Take the history lesson from the pages to real life and spend some time with the family discovering more about the past. Walk the Freedom Trail in Boston to get a better understanding of the American Revolution. Got a Hamilton-obsessed teen? Maybe a trip to New York City to visit his home and see the musical. Colonial Williamsburg in Virginia is the world's largest living history museum, and you can stay at the nearby Williamsburg / Busch Gardens Area KOA.
See Your Favorite Team
Are you a family that loves baseball? Head to spring training to see your favorite team play in either the Arizona Cactus League or the Grapefruit League in Florida. The major league teams play in smaller stadiums there where you can see the players up close and personal. Is your spring break after the start of the season? How about a road trip to a warm-weather city to see your team play? Los Angeles, San Diego, and Miami all have plenty of things to do in addition to seeing a ball game.
Go for the Beach

So maybe after a long winter, all you want to do is lie on the beach? There's nothing wrong with a family-friendly beach trip during spring break. The gulf coast of Florida offers several reasonable options that aren't overflowing with college kids. The Clearwater / Lake Tarpon KOA Holiday is close to some of the state's best beaches—and a short drive to Orlando if you want to hit the theme parks as well. On the other side of the state, the Titusville / Kennedy Space Center KOA Journey is close to Atlantic Ocean beaches, and space-crazy kids will have a blast exploring the rockets at the space center.
Tips for Planning
Too many options? Here are some tips to help find the vacation that's right for your family.
Get buy-in from everyone. It's hard to get everyone in a family to agree on anything, but keep everyone's opinions in mind. Chances are they'll be a place or activity that they love no matter where you go. Even if your location isn't everyone's first choice, find something that they are looking forward to doing. Maybe it's a zoo day or a horseback riding trip. Kids will be extra excited to look forward to their special part of the vacation.
Don't cram too much in. When you're going to a new place, the tendency is to try and do everything. Plan some downtime. Let kids sleep in. Take relaxing lunches. See a movie if that's what people feel like doing. Vacation shouldn't be work.
Plan ahead. Yes, spring break is less crowded than the summer, but it's still a busy travel time. Make reservations in advance and buy tickets if you need to online. Chances are you'll save money that way as well.
Bring paper maps. In today's GPS-enabled world, maps seem quaint. But if you're driving a long distance, especially out west, it's easy to lose a signal. Plus, take the time to teach the kids where they're going. Let them navigate and learn the "old school" way road trips were once made.
Dress for the weather. No matter where you go, the weather is likely to be inconsistent in the spring. Pack sweatshirts and hats along with shorts and T-shirts. Having everyone comfortable makes everything easier.
Keep an adventurous spirit. Nothing ever goes exactly as planned. If the parents don't get upset, the kids usually follow along. Whatever happens, the vacation is part of an adventure, and you can adapt as needed. You never know when the most memorable thing will happen. Keep an open mind and have fun!
Written by Jeff Banowetz for Matcha in partnership with Kampgrounds of America.
---