Stargazing Tips While Camping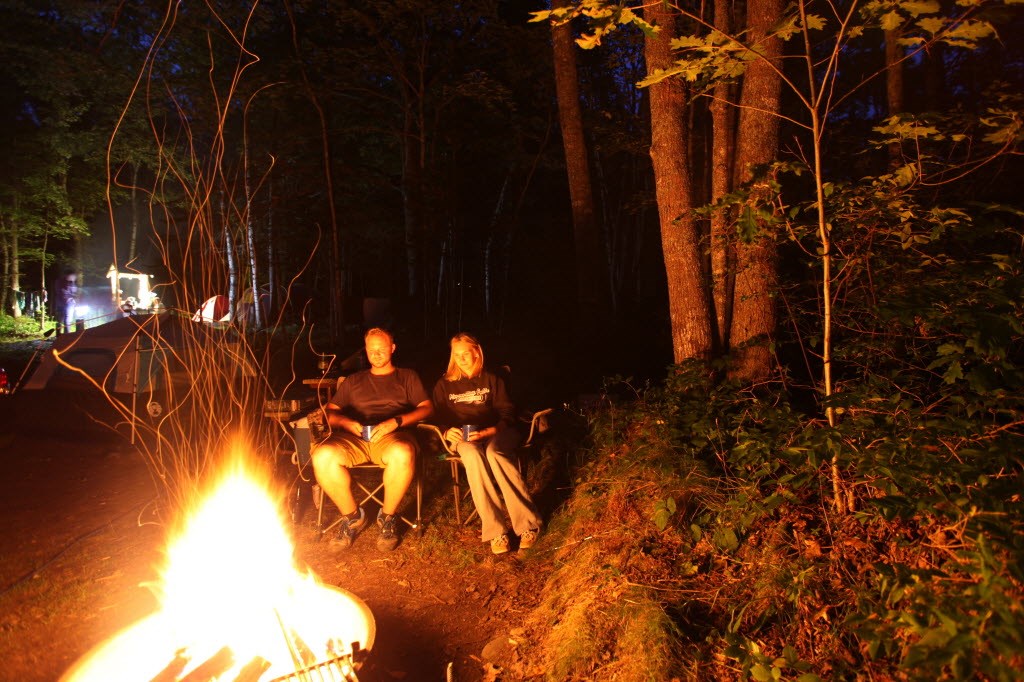 Close your eyes and travel back to a time when you were a kid, outside, staring at the stars. If you were away from the lights of the city, these pinpoints of light seemed almost endless…and at the same time it was like you could reach up and pluck them from the sky and hold them in your hand.
You'd lay on your back, drawing the constellations you knew with your finger, on some great invisible chalkboard. First, you'd find the North Star, beaming against the dim stars surrounding it. Then you'd draw along a trail of four bright stars…the tail of the Little Dipper. Or track slowly upwards, connecting the dots to form first the lopsided bowl, and then the jointed handle of the Big Dipper. Perhaps your parent—or grandparent—would show you how to find the cluster of three glowing stars that form Orion's Belt, and outline his body and sword.
You probably wanted to stay there forever, looking for comets and falling stars, hoping to catch a glimpse of the ethereal Aurora Borealis and just loving that peaceful feeling that naturally comes with it.
KOA Kamper, Katy Mook-McGrath, is no different. In fact, for her, her husband and their three young boys, stargazing while they're out kamping is a respite from the hustle and bustle of daily living.
"Often we look up and remark at the night sky when we are sitting by the campfire," she says. "It seems like it's the only time we can sit quietly and really take in our surroundings. Looking at the sky makes me feel really small in such a vast universe."
One of Katy's favorite spots for celestial viewing can be found at the Cape Hatteras KOA in Rodanthe, North Carolina, especially because the sound of the ocean in the background makes it an even more amazing experience. She tries to point out the brightest stars, shooting stars, meteor showers and planets to her three young boys. "It's really neat to see the excitement on the boys' faces when they see something new," she says.
For the best stargazing experience, it's oftentimes helpful to do a little research before you go.
Visit a local bookstore to find a book or a guide that provides not only illustrations, but also suggestions on how to spot planets, comets and other celestial phenomena. Choose a location that is as far away from tall buildings and bright lights as possible. If you don't have a telescope—or don't want to haul one out camping—why not toss in a pair of binoculars that you can use to zoom in on specific areas? You might capture a whole new perspective.
It isn't surprising, given the feelings that stargazing can generate, that there are a number of websites devoted to helping folks learn to identify constellations. For instance, there are sites that allow you to print out a sky map that will show you where stars will appear and give you constellation lines and names to use as a reference. And, in today's world of high-tech gadgets, you can find some great software applications that help you to find and identify constellations no matter where you are in the world.
Remember—the stars above your kampsite continue to shine and still, after billions of years, have stories to tell. All you've got to do is just look up.