17 Spring Break Destinations for 2023
After the winter thaw, spring is a time for rejuvenation, flowers, April Fool's Day antics and Mother's Day brunch. It's also time to haul out the camping gear and get outside again. Though weather can still be fickle in many parts of the U.S., spring break camping trips can provide some of the prettiest scenery of the year, all with fewer crowds than summer and fall.
Regardless of when you take your spring break, or when your child's school decides you take your spring break, there's plenty to celebrate. Here are 17 spring break camping destinations we recommend keeping on your radar as you plan your post-winter travels for 2022.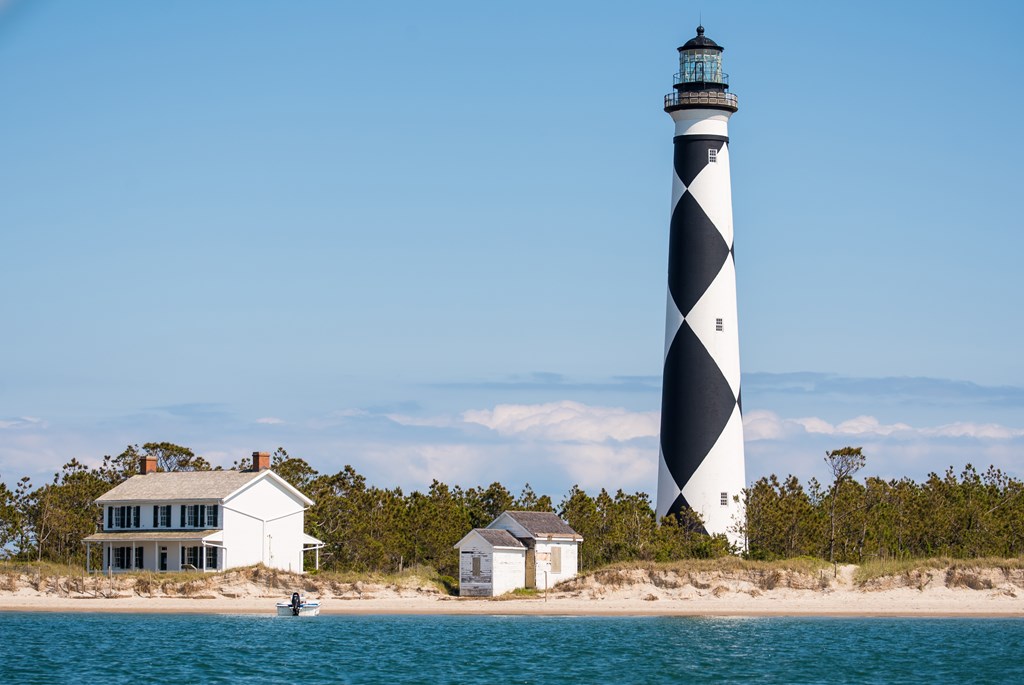 1. Cape Lookout National Seashore, North Carolina
Requiring a boat to ferry you off-shore three miles, these barrier islands offer some of the most remote beaches in the country. Instead of crowds and vendors selling Made-in-China souvenirs, expect to see the occasional park ranger and the wild horses of Shackleford Banks. If you're lucky, you can see them swimming in the island's marshes. Legend has it these 120 feral horses (closer to the size of ponies) are descendants of Spanish horses who survived 16th-century shipwrecks.
When to go: Ferries usually start operating to Shackleford Banks full time in April.
Nearest KOA: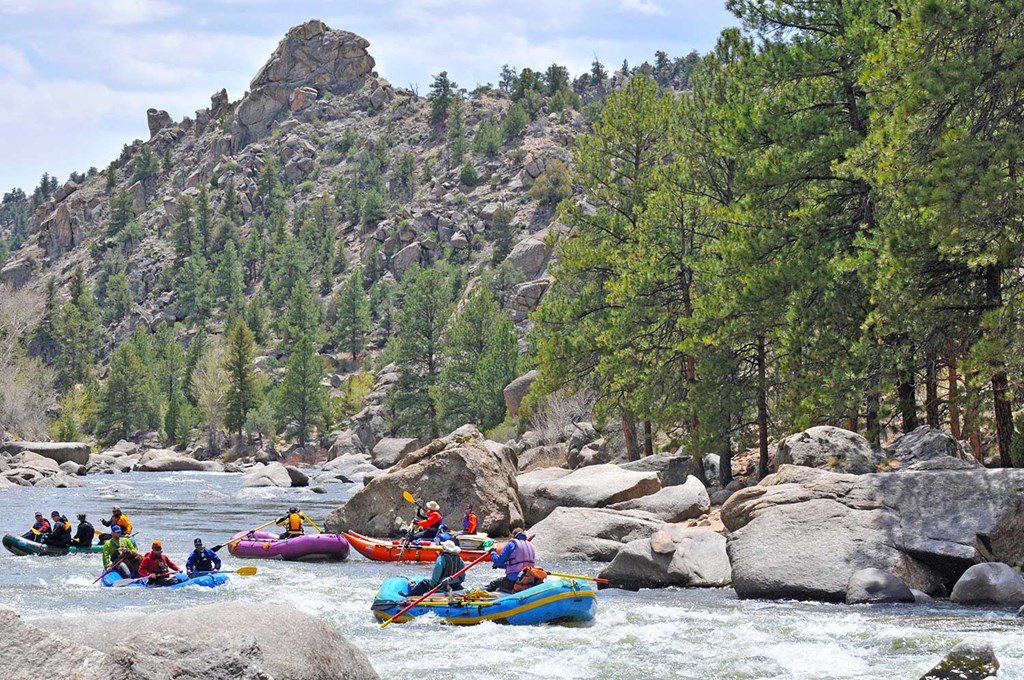 2. Buena Vista, Colorado
If you only go whitewater rafting once in your lifetime, do it here. Although if you do it here, you'll probably become addicted. For a community of fewer than 3,000 people, Buena Vista has nearly a dozen river outfitters. That's because this adventure hub, 100 miles west of Colorado Springs, is the whitewater capital of the state. It offers some of the most scenic (and thrilling) sections of the Arkansas River. Whether you're looking for Class I or V rapids, they can be found in the canyons and gorges surrounding this mountain town.
When to go: April marks the start of Colorado's world-class whitewater season. Spring runoff from the surrounding mountains means higher water levels and faster waters.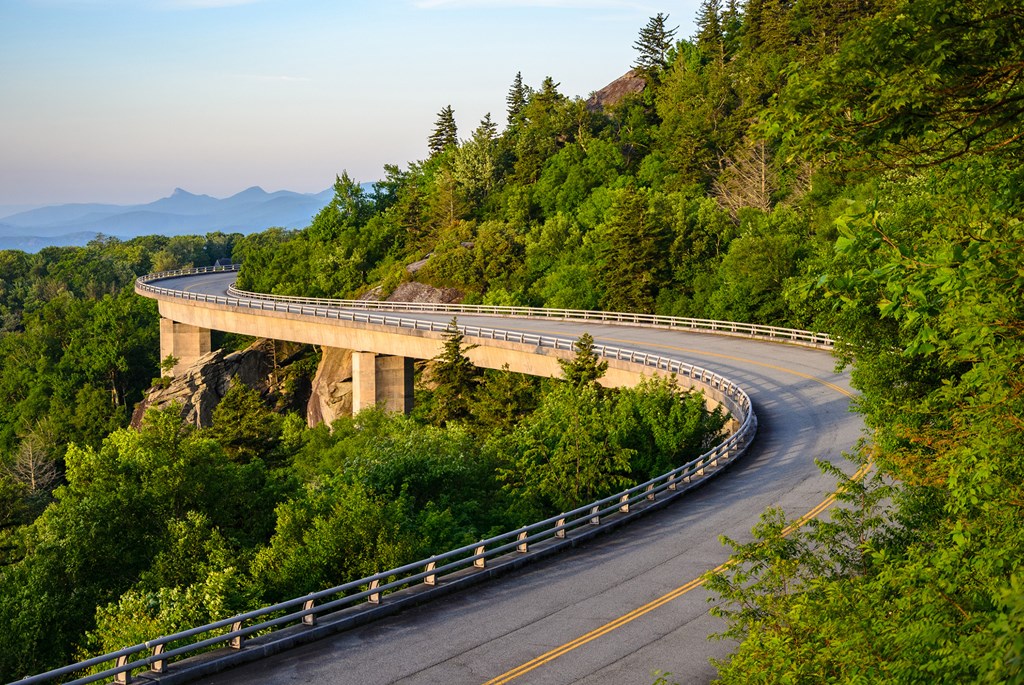 3. Blue Ridge Mountains, Georgia and North Carolina
Every spring, thousands of hikers set off on a 2,000-mile journey from Georgia to Maine. Although there's not an official send-off party, if you're camping near the Blue Ridge Mountains in April, you'll probably get the pleasure of meeting at least a few of ambitious these thru-hikers. Only around 20 percent will make it to Maine about six months later estimates the Appalachian Trail Conservancy.
When to go: Late March through mid-April
Nearest KOAs:
Fancy Gap / Blue Ridge Parkway KOA Journey
Lynchburg / Blue Ridge Parkway KOA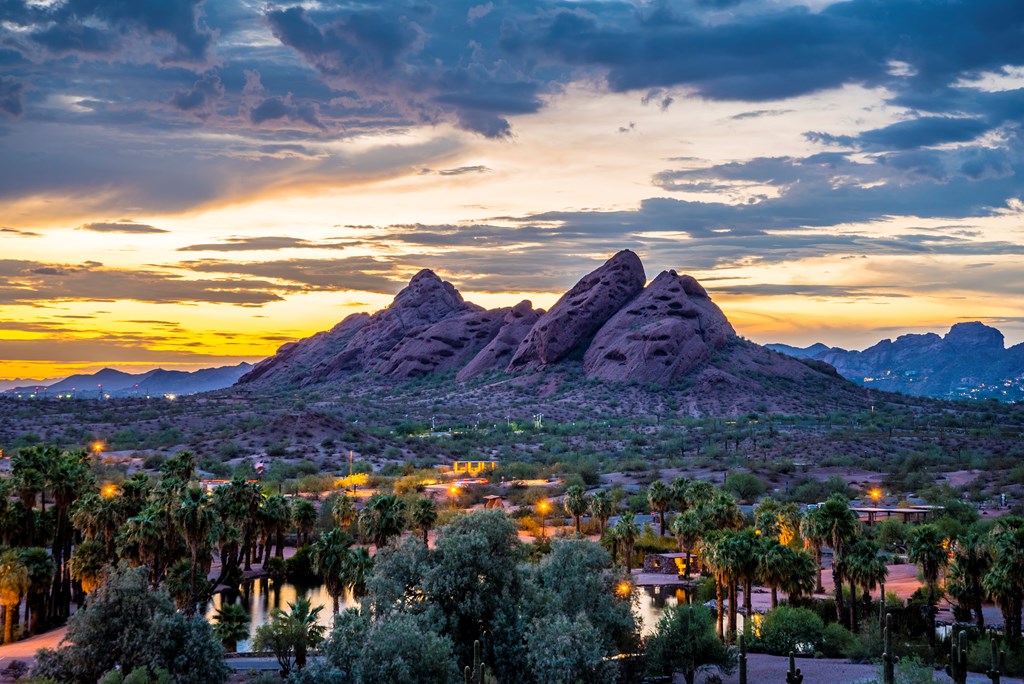 4. Phoenix, Arizona
Even if you're not a diehard baseball fan, it's hard not to get caught up in the excitement that takes over Greater Phoenix every March. Phoenix is home to 10 stadiums that host some of the biggest teams in the MLB (such as the Colorado Rockies, Chicago Cubs and Seattle Mariners) for their annual spring training camps. Open practices are free to attend while tickets for games start at $6, making it one of the most affordable forms of live sports entertainment out there.
When to go: February 23 – March 27
Nearest KOA: 
Mesa / Apache Junction KOA Journey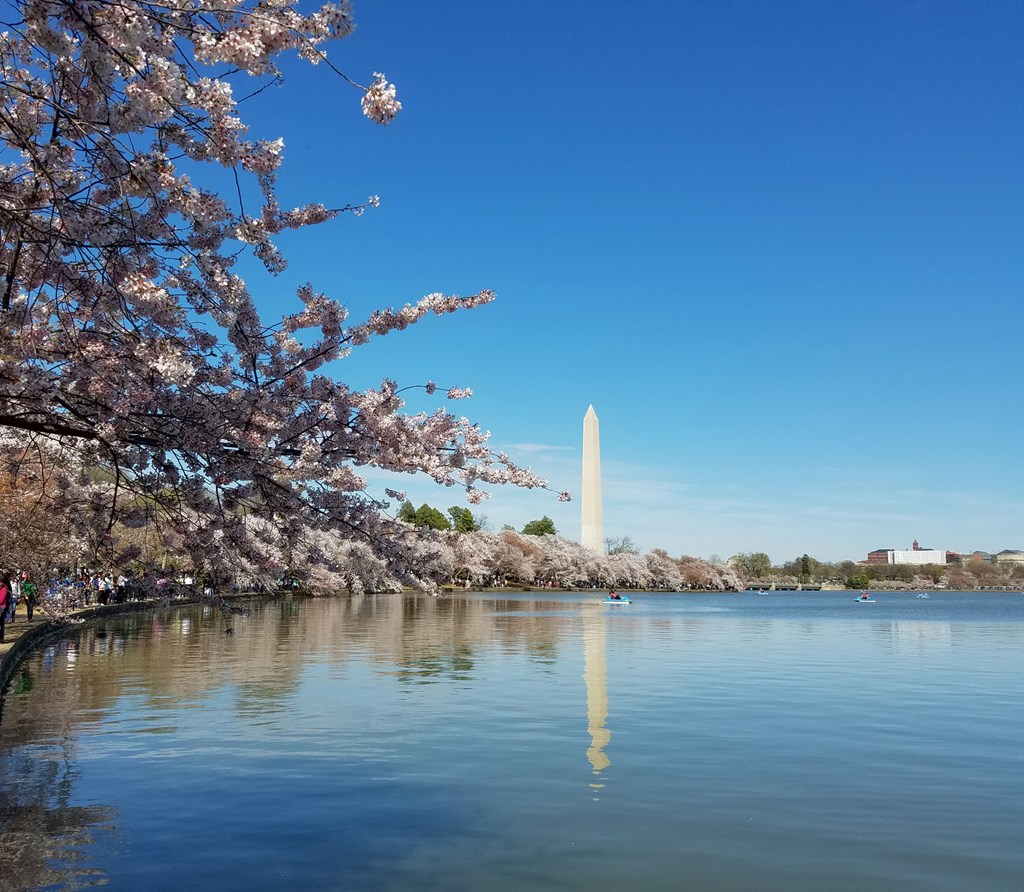 5. Washington D.C.
In 1912, Tokyo's mayor gifted Washington, D.C. with 3,000 cherry blossom trees. More than a century later, a four-week festival occurs every spring to celebrate their annual blossoming. It's the country's biggest springtime festival with more than one million visitors who travel from as far away as Japan to see these white and pink flowers cover the grounds of our nation's capital. Festival events include parades, pageants, art exhibitions, concerts and fireworks.
When to go: Festival runs March 20 – April 15; "peak bloom" varies by year.
Nearest KOAs:
Washington DC / Capitol KOA Holiday
Fredericksburg, VA / Washington, DC S. KOA Holiday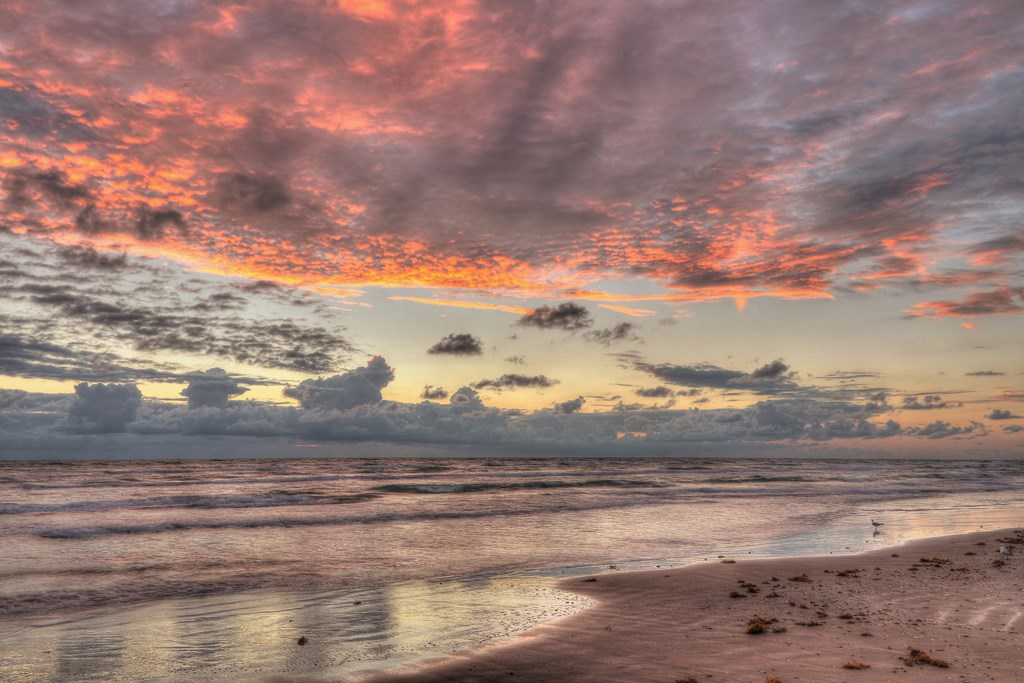 6. Gulf of Mexico, Texas
After spending the winter months in warmer South American countries, most American and Canadian birds re-enter the U.S. via Texas, particularly the Gulf of Mexico side.
Spring is when you'll find events like Port Aransas' Whooping Crane Festival, Galveston's FeatherFest and Corpus Christi's Birdiest Festival in America. But even if it's just you and a pair of binoculars on a deserted beach, you're destined to spot some of the nearly 700 species of birds that either reside there or pass through.
When to go: February through April. Check out Bird Watchers Digest's Festival Finder for more information.
Nearest KOA: 
South Padre Island KOA Holiday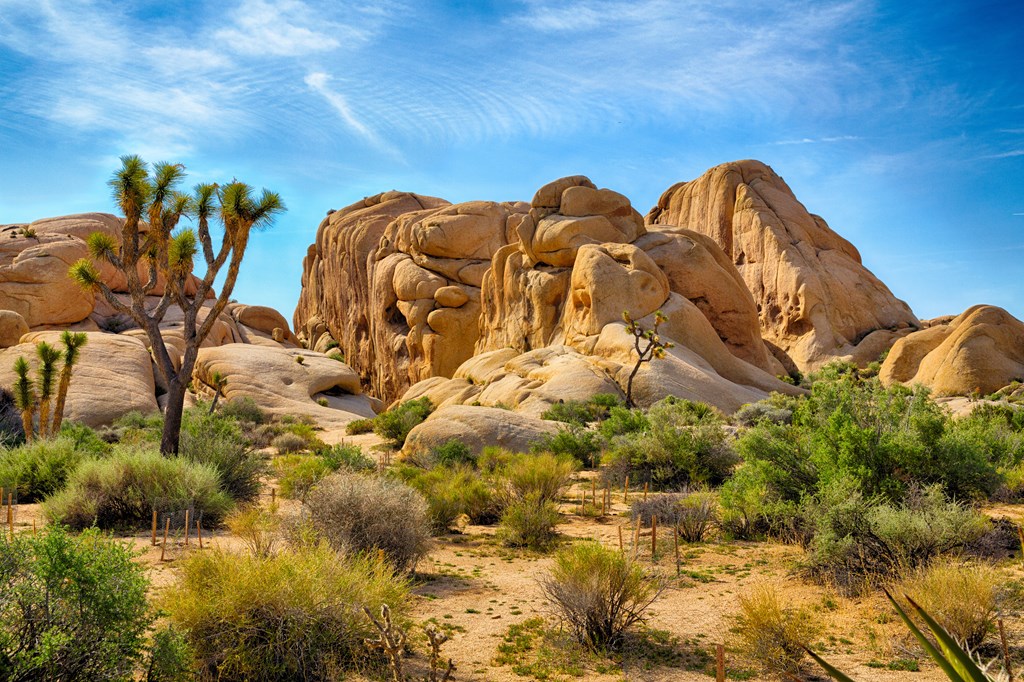 7. Joshua Tree National Park, California
In the right lighting, and in the right season, a desert can be just as colorful as a rainforest. Spring is when Joshua Tree National Park — home to around 750 different species of plants despite its relatively low annual rainfall — comes to life. The landscape is awash in seas of yellowcups, purple mat, white blazingstars and beavertail cactus blooming magenta buds. Add in the park's namesake Joshua trees and impressive rock formations and you have the recipe for the perfect Instagram shot.
When to go: February through April. (Wildflowers bloom earlier at lower elevations.)
Nearest KOA: 
Palm Springs / Joshua Tree KOA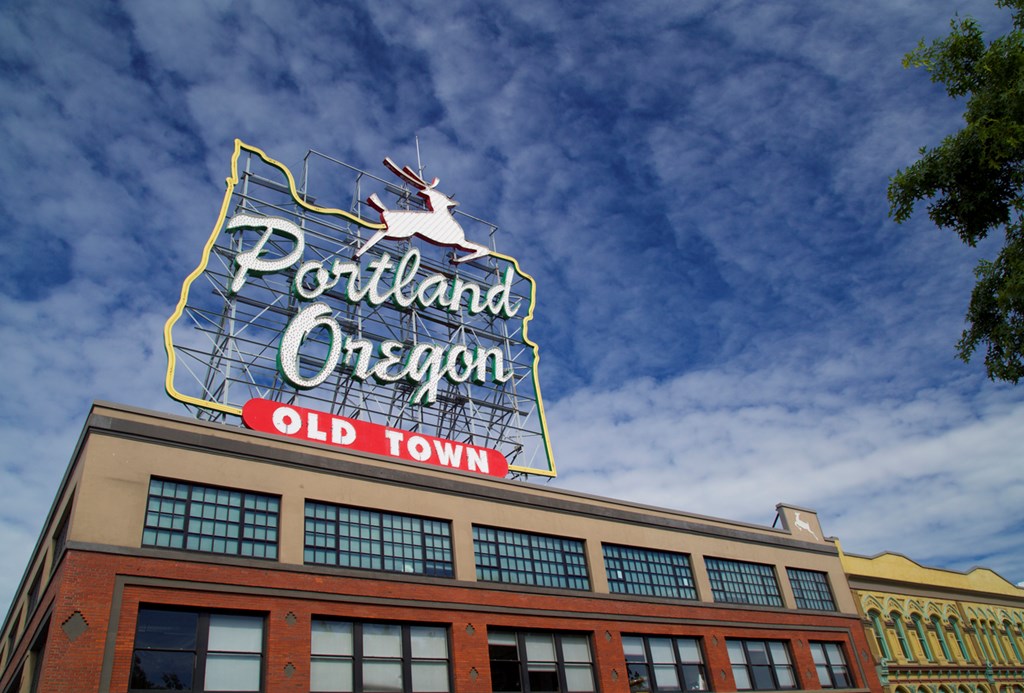 8. Portland, Oregon
You can only eat so many meals over the campfire before you begin to pine for a relaxing night of fine dining. Fortunately, Portland — one of the most happening culinary destinations on the West Coast — dedicates an entire month every year to eating out.
During March, more than 120 local restaurants offer incredible specials featuring popular dishes that are hard, if not impossible, to replicate in an RV kitchen. Think craft farm-to-table style menus and seafood so fresh you'll wonder if it's really dead. Expect three-course dinners for under $30 and plan on making reservations in advance.
When to go: The entire month of March.
Nearest KOA: 
Cascade Locks / Portland East KOA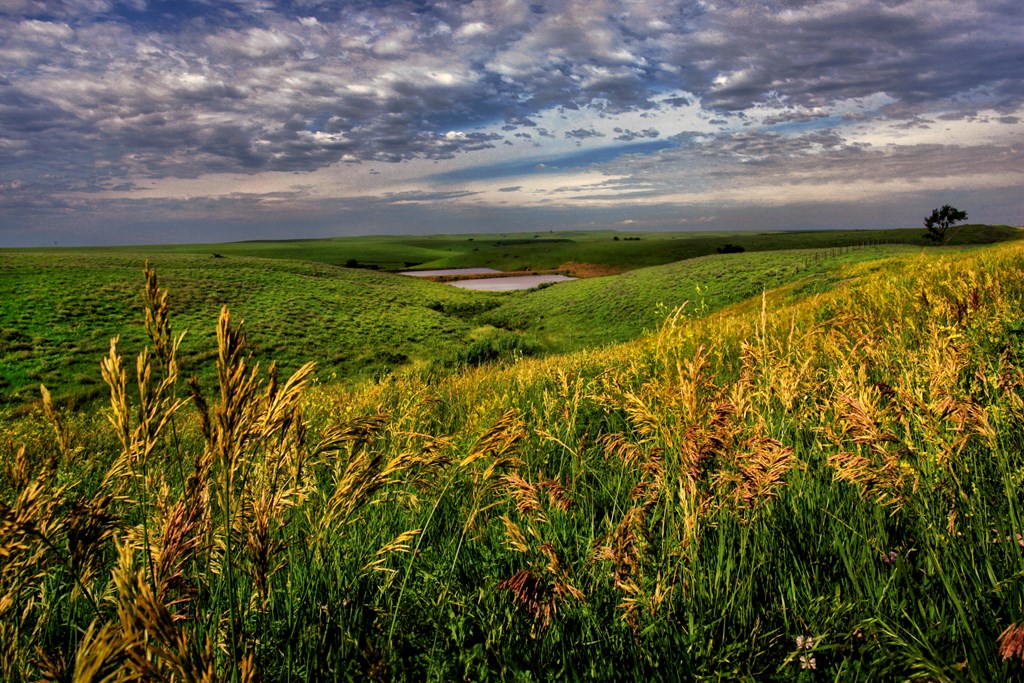 9. The Flint Hills, Kansas
When it comes to spring bloom, May flowers get all the attention, but it really doesn't get any more awe-inspiring than fields of green pasture as far as the eye can see. In Kansas' mesmerizing Flint Hills, campers can explore the largest in-tact concentration of tallgrass prairie in North America, and there's no better time than the spring. Before the summer heat sets in, spring brings forth vast swaths of lustrous rolling hills.
This being Kansas, hiking is pretty unchallenging, but the striking scenery, including bison herds at Tallgrass Prairie National Preserve, and the storied history of the region, unlike anything else on the continent, more than makes up for the lack of elevation.
When to go: The entire spring season.
Nearest KOA: 
Topeka / Capital City KOA Journey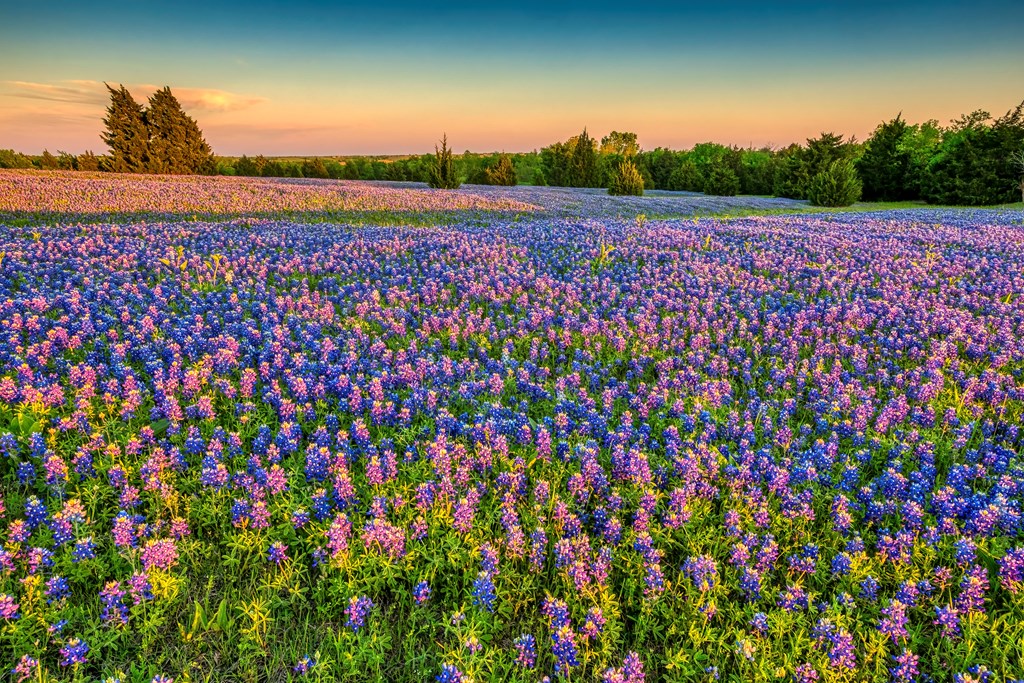 10. Texas Hill Country, Texas
Springtime is prime time in the Texas Hill Country. The region of rolling hills, barbecue and rivers south of Austin provide an easy getaway for city-dwellers. The weather is typically sunny and warm, and the air in towns like Lockhart and Driftwood is fragrant with the aroma of pulled pork. San Marcos, the largest city in Hill Country, provides a mecca of restaurants, bars and hiking trails, along with recreational activities galore on its namesake San Marcos River.
When to go: Late March to early May.
Nearby KOAs:
Leander / NW Austin KOA Holiday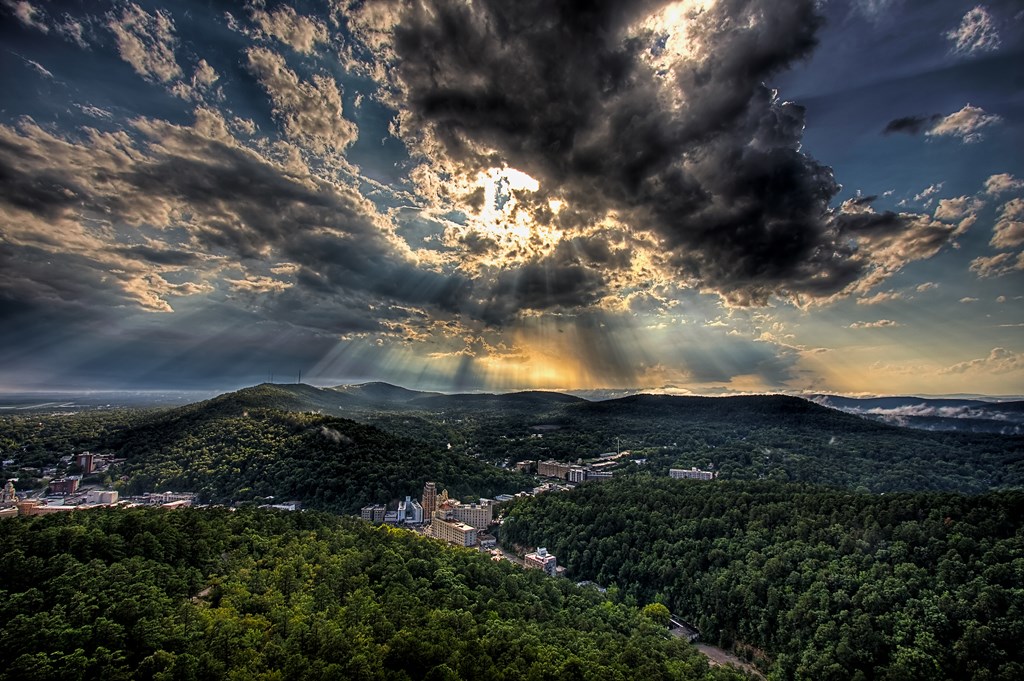 11. Hot Springs, Arkansas
The bucolic town of Hot Springs, Arkansas, really comes alive in the spring, as visitors flock to the region for its green mountains, boutiques, eateries and, of course, thermal waters. This season brings typically warm, sunny weather that is ideal for hiking up Hot Springs Mountain or along historic Bathhouse Row. The two form the heart of Hot Springs National Park, where travelers can bathe in vintage bathhouses and drink beer brewed with thermal water at Superior Bathhouse.
When to go: February to April.
Nearby KOAs:
12. Myrtle Beach, South Carolina
Enjoy a relaxing and memorable beach trip when you visit Myrtle Beach, South Carolina. With a long stretch of sandy shores and activities for all ages, Myrtle Beach is the perfect vacation spot for spring break.
You can explore the downtown area with local and well-known restaurants, beach shops and exciting games and attractions at one of the town's amusement parks. Stroll along the boardwalk during the day to watch the beachgoers or at night as the perfect way to end the day.
When to go: Anytime during spring break.
Nearby KOAs: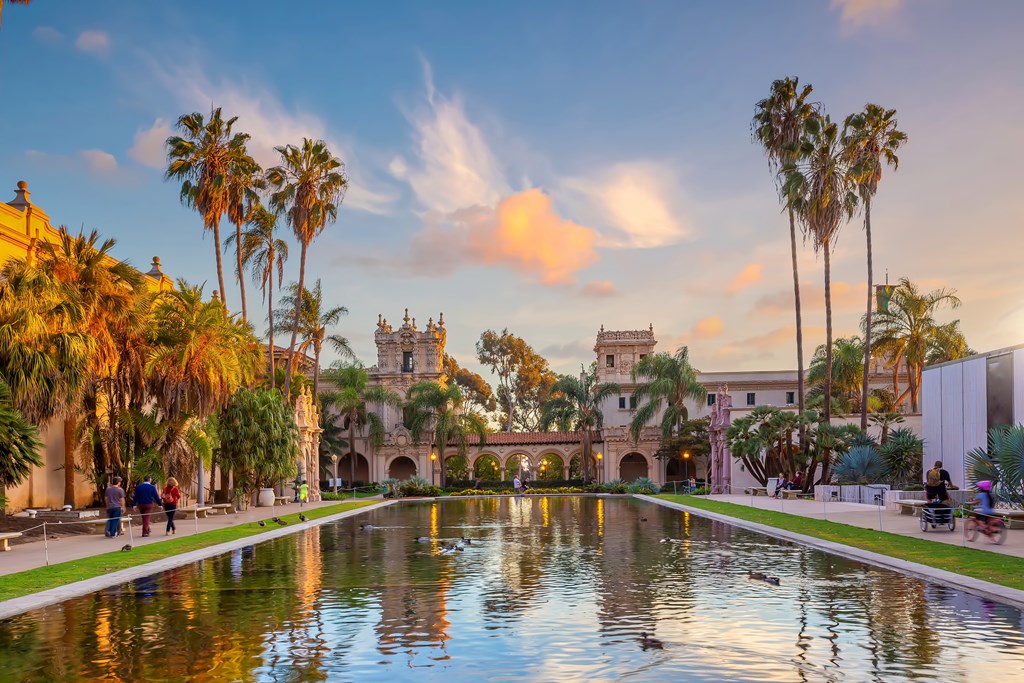 13. San Diego, California
San Diego, California has gorgeous weather and plenty of fun activities for your upcoming spring break trip. You can visit the famous San Diego Zoo, check out various museums, go on a hiking trip at local parks or visit beautiful sandy beaches. Another must-visit location is Legoland California to enjoy rides and other Lego attractions.
When to go: March through May
Nearby KOAs: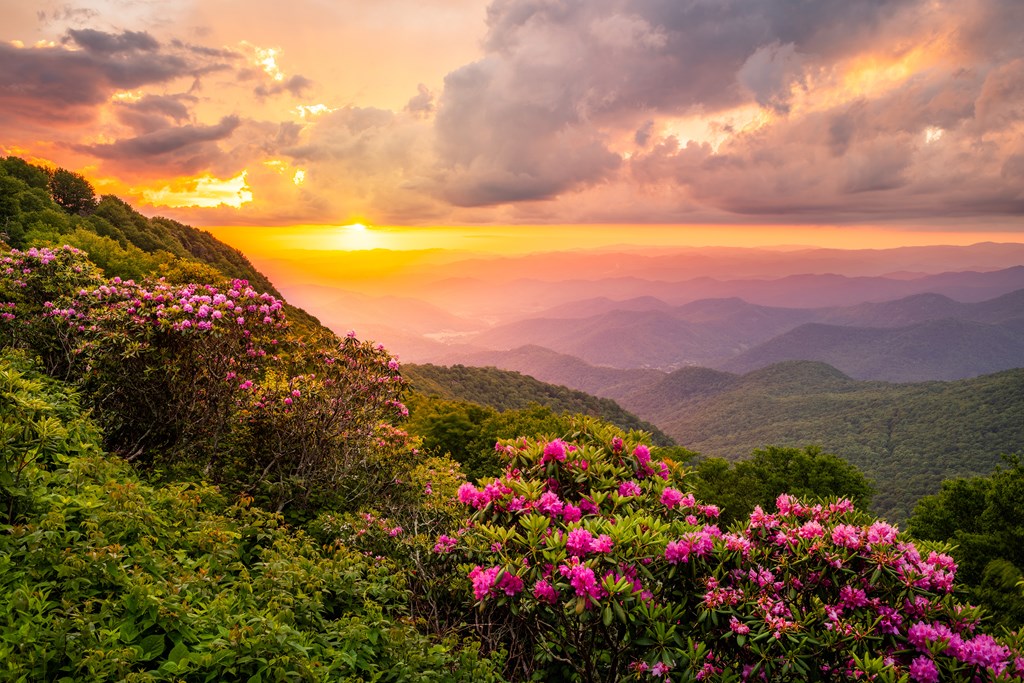 14. Asheville, North Carolina
Nestled in the Blue Ridge Mountains and a stone's throw from the Great Smoky Mountains, the most visited national park in the U.S., Asheville is a hiker's paradise. Filled with more breweries per capita than almost any city in the country, it's also a haven for beer-lovers, making this small mountain city a good catchall for folks looking to mix outdoor travel with urban amenities.
You also have easy access to the Appalachian Trail, where you can hike part of the famed route for a couple of hours before heading back into town to shop and dine. If the weather is mild enough, which it often is, the French Broad River affords a boatload of recreational opportunities as well.
Nearby KOAs: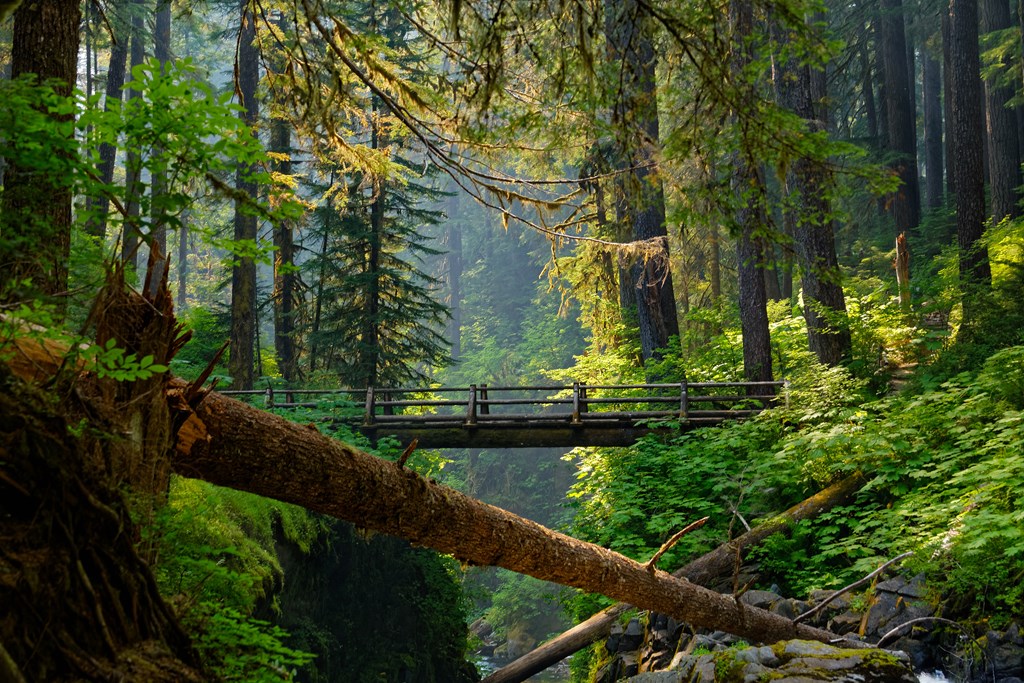 15. Olympic National Park, Washington
One of the most visited national parks in the country, Olympic National Park is popular for good reason. It is an easy drive from Seattle and Tacoma, and between its rainforests, mountains and ragged, tree-lined beaches, there is lots to explore on this Washington peninsula. Visitation spikes in the summer, so before the crowds, you can enjoy this park without all the people in the spring.
Some of the trails with higher elevation may still be closed, but spring is the best time to hike through the Hoh Rainforest. Filled with soaring trees and lush vegetation, it is an ecosystem that looks more like some you might see in the movie "Avatar" than Earth.
Be sure and catch sunrise or sunset at one of the park's beaches, too. While you won't find any safe swimming opportunities here, the beaches are dotted with massive sea logs and small islands, making them as beautiful as they are unique.
Nearby KOAs:
Olympic Peninsula / Port Angeles KOA Journey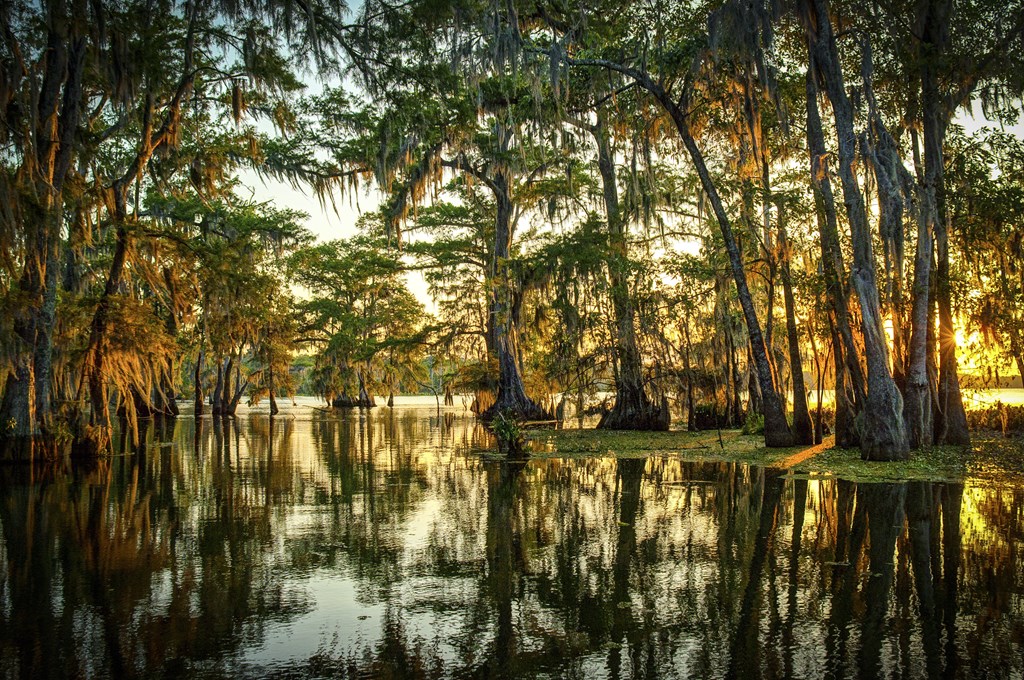 16. Louisiana Bayous, Louisiana
Louisiana's famed bayous are practically synonymous with humidity and mosquitos, but visiting before sweltering summer temperatures set in reveals a world of beauty, tranquility and a thankful lack of bugs. These swamp-like river systems surround the state's biggest cities like New Orleans, Baton Rouge and Lafayette, making them easy to visit for an afternoon, a day trip or an extended jaunt.
Cypress and hardwood forests throughout the state, filled with wildlife like deer, herons and most famously, alligators. While various bayous offer ample opportunities for boat tours and trails, Jean Lafitte National Historical Park and Preserve is a good go-to with its abundance of wooden boardwalks. For an activity, check out Breaux Bridge's annual crawfish festival in May.
Nearby KOAs: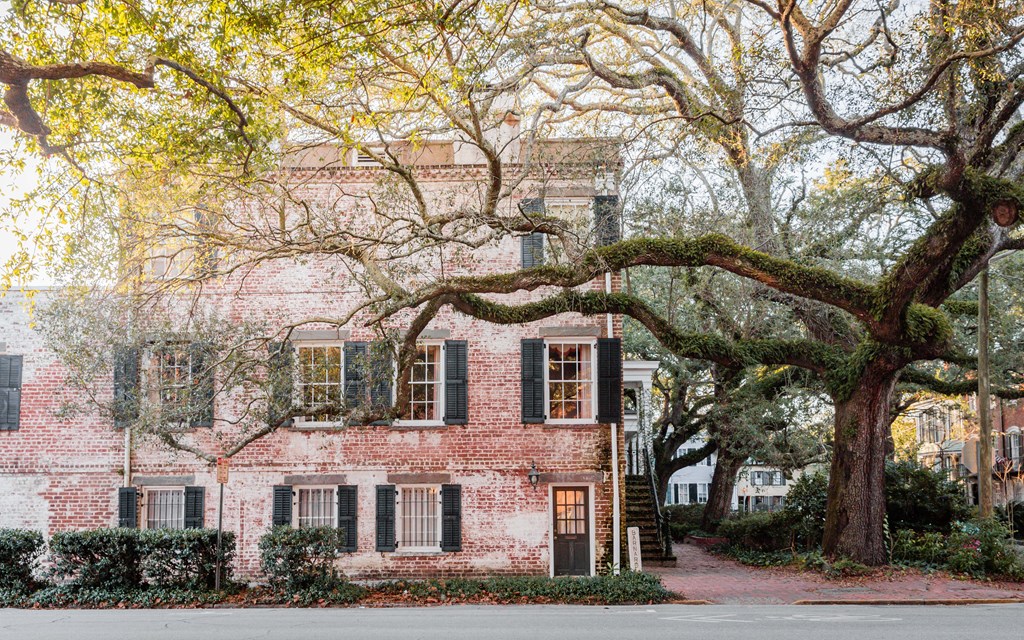 17. Savannah, Georgia
Explore the charming city of Savannah, Georgia, on your next spring break camping trip. Georgia's oldest town has plenty to offer for travelers of all ages. You can visit museums, appreciate the colonial charm of the city and try delicious eats from local restaurants. Check out some of the local historic tours offered to learn more about this unique city.
When to go: March through July.
Nearby KOAs:
More Spring Break Camping Destinations Near You
Do you need to find more KOA Campgrounds for your spring break trip? Find locations all across North America and plan the perfect spring break getaway.
---
About the Author: Kampgrounds of America
Kampgrounds of America is the largest system of open-to-the-public campgrounds in the world, with over 500 locations across the United States and Canada. Founded in Billings, MT in 1962, KOA's family of campground brands – KOA Journey, KOA Holiday and KOA Resort – today serve more than a million camping families each year. KOA is dedicated to "connecting people to the outdoors and each other" by providing people with a variety of camping experiences and the information they need to make the most of their camping trip. Read more of their camping and travel resources by visiting KOA.com/blog.