8 of the Best Spring Break Camping Destinations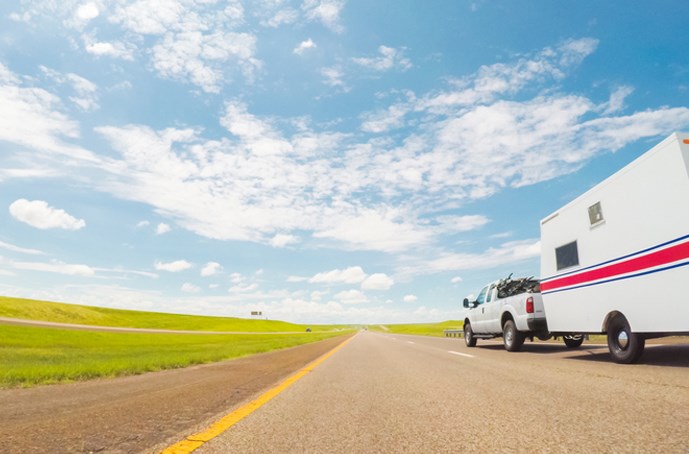 Cure cabin fever with a fun spring break camping trip! Try one of these top spring break camping destinations this year.
Because it can come after a dark, cold winter, spring break is perhaps the most anticipated week of the year. In a way, it restores our spirits and ties us over until summer. That's because spring break is more than just a few bolded dates on the calendar. It looks like deserts blanketed in vibrant wildflowers, our nation's capital covered in cherry blossoms, all-you-can-watch MLB baseball—in person, wild horses swimming across barrier islands and even a city with more $29 three-course prix fix menus than most cities see in a lifetime. This year, Spring starts on Tuesday, March 20, Easter falls on April Fool's Day, and National Park Week (when entry fees to many of the country's most popular national parks are waived) runs from April 21-29.
Regardless of when you take your spring break, or when your child's school decides you take your spring break, there's plenty to celebrate. Here are eight places we recommend keeping on your radar as you plan your post-winter travels for 2018.
US National Park Service
1. Cape Lookout National Seashore, North Carolina
Why: Wild Horses. Requiring a boat to ferry you off-shore three miles, these barrier islands offer some of the most remote beaches in the country. Instead of crowds and vendors selling Made-in-China souvenirs, expect to see the occasional park ranger and the wild horses of Shackleford Banks. If you're lucky, you can see them swimming in the island's marshes. Legend has it these 120 feral horses (closer to the size of ponies) are descendants of Spanish horses who survived 16th century shipwrecks.
When to go: Ferries usually start operating to Shackleford Banks full time in April.
Nearest KOA: New Bern KOA Holiday
Reserve Your Site at New Bern KOA
Buena Vista Tourism Office
2. Buena Vista, Colorado
Why: Whitewater rafting. If you only go rafting once in your lifetime, do it here. Although if you do it here, you'll probably become addicted. For a community of fewer than 3,000 people, Buena Vista has nearly a dozen river outfitters. That's because this adventure hub, 100 miles west of Colorado Springs, is the whitewater capital of the state. It offers some of the most scenic (and thrilling) sections of the Arkansas River. Whether you're looking for Class I or V rapids, they can be found in the canyons and gorges surrounding this mountain town.
When to go: April marks the start of Colorado's world class whitewater season. Spring runoff from the surrounding mountains means higher water levels and faster waters.
Nearest KOA: Buena Vista KOA Journey
Reserve Your Site at Buena Vista KOA
Benjamin Hays
3. Blue Ridge Mountains, Georgia and North Carolina
Why: Every spring, thousands of hikers set off on a 2,000-mile journey from Georgia to Maine. Although there's not an official send-off party, if you're camping near the Blue Ridge Mountains in April, you'll probably get the pleasure of meeting at least a few of ambitious these thru-hikers. Only around 20 percent will make it to Maine about six months later estimates the Appalachian Trail Conservancy.
When to go: Late March through mid-April
Nearest KOAs:
Fancy Gap / Blue Ridge Parkway KOA Journey
Lynchburg / Blue Ridge Parkway KOA
James Jackson
4. Phoenix, Arizona
Why: Professional baseball. Even if you're not a diehard baseball fan, it's hard not to get caught up in the excitement that takes over Greater Phoenix every March. Phoenix is home to 10 stadiums that host some of the biggest teams in the MLB (such as the Colorado Rockies, Chicago Cubs and Seattle Mariners) for their annual spring training camps. Open practices are free to attend while tickets for games start at $6, making it one of the most affordable forms of live sports entertainment out there.
When to go: February 23 – March 27
Nearest KOA: Mesa / Apache Junction KOA Journey
Reserve Your Site at Mesa / Apache Junction KOA KOA

5. Washington, D.C.
Why: National Cherry Blossom Festival. In 1912, Tokyo's mayor gifted Washington, D.C. with 3,000 cherry blossom trees. More than a century later, a four-week festival occurs every spring to celebrate their annual blossoming. It's the country's biggest springtime festival with more than one million visitors who travel from as far away as Japan to see these white and pink flowers cover the grounds of our nation's capital. Festival events include parades, pageants, art exhibitions, concerts and fireworks.
When to go: Festival runs March 20 – April 15; "peak bloom" varies by year and is predicted here.
Nearest KOAs:
Washington DC / Capitol KOA Holiday
Fredericksburg, VA / Washington, DC S. KOA Holiday
National Fish and Wildlife Foundation
6. Gulf of Mexico, Texas
Why: Birdwatching. After spending the winter months in warmer South American countries, most American and Canadian birds re-enter the U.S. via Texas, particularly the Gulf of Mexico side. Spring is when you'll find events like Port Aransas' Whooping Crane Festival, Galveston's FeatherFest and Corpus Christi's Birdiest Festival in America. But even if it's just you and a pair of binoculars on a deserted beach, you're destined to spot some of the nearly 700 species of birds that either reside there or pass through.
When to go: February through April. Check out Bird Watchers Digest's Festival Finder for more information.
Nearest KOA: South Padre Island KOA Holiday
Reserve Your Site at South Padre Island KOA
Joshua Tree National Park Association
7. Joshua Tree National Park, California
Why: Wildflowers. In the right lighting, and in the right season, a desert can be just as colorful as a rainforest. Spring is when Joshua Tree National Park—home to around 750 different species of plants despite its relatively low annual rainfall—really comes to life. The landscape is awash in seas of yellowcups, purple mat, white blazingstars and beavertail cactus blooming magenta buds. Add in the park's namesake Joshua trees and impressive rock formations and you have the recipe for the perfect Instagram shot.
When to go: February through April. (Wildflowers bloom earlier at lower elevations.)
Nearest KOA: Palm Springs / Joshua Tree KOA
Reserve Your Site at Palm Springs KOA
Travel Portland
8. Portland, Oregon
Why: Portland Dining Month. You can only eat so many meals over the campfire before you begin to pine for a relaxing night of fine dining. Fortunately, Portland—one of the most happening culinary destinations on the West Coast—dedicates an entire month every year to eating out. During March, more than 120 local restaurants offer incredible specials featuring popular dishes that are hard, if not impossible, to replicate in an RV kitchen. Think craft farm-to-table style menus and seafood so fresh you'll wonder if it's really dead. Expect three-course dinners for under $30 and plan on making reservations in advance.
When to go: The entire month of March.
Nearest KOA: Cascade Locks / Portland East KOA
Reserve Your Site at Cascade Locks / Portland East KOA
---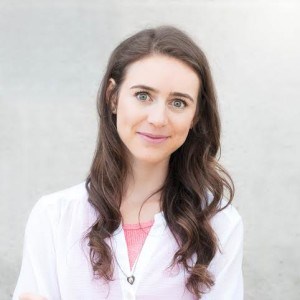 Katie Jackson is a writer and media specialist based in Montana's Big Sky Country. Living and working everywhere from New York to Nicaragua, Katie is no stranger to adventure. When she's not traveling the world (or writing about it!) she's busy chasing after a Leonberger named Zeus. Follow Katie's travels on Instagram @katietalkstravel.

---