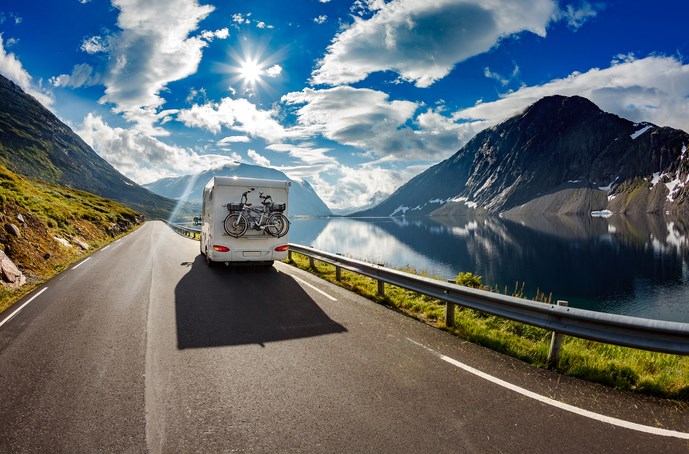 The weather is getting warmer, the days are getting longer and the itch to hit the road in your RV is probably setting in. Before you do, be sure to use this list to get your RV ready for spring.
It's that time of year again. The snow is melting and the grass is starting to show again. Unless you're a full time RVer, you probably winterized and stored your RV for the winter. It's time to get your rig out of storage and ready for spring and summer adventures to your favorite campground!
The following are tips and ideas for getting your RV ready for the camping season:
1. Check your tires
Nothing like a blowout or flat tire to start a trip off on the wrong foot. Even worse, improperly inflated or worn out tires can result in a blowout and accident. Check tire pressure to make sure it matches the manufacturer's recommendation based on your load.
2. Replace batteries and refill propane
If batteries were removed for storage put them back in and test them out. If you use propane on your RV check the tanks, the connection, the valves and the firing operation. If using refillable propane tanks check the dates on the tanks to make sure they haven't expired.
3. Check for leaks and cracks in sealant
Inspect your RV to make sure no water damage has occurred during the winter and inspect sealant around windows and doors, as cracks can allow air in and cause drafts. If you find leaks, seal them.
4. De-winterize your water system
Perhaps one of the most important parts of the winterization process is winterizing your water system. Naturally it should be just as important in the process of getting your RV ready for spring. Flush the water system and refill with potable water.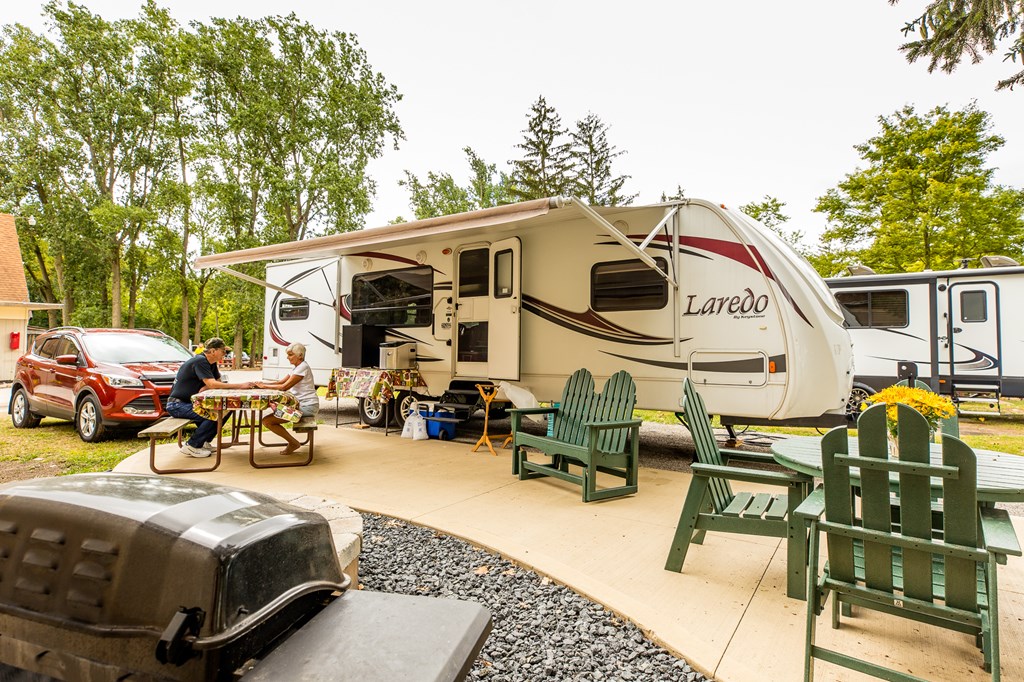 5. Check appliances in the RV
Make sure your RV has the correct power source to test appliances and make sure they are working properly. Don't forget the water heater.
6. Inspect RV engine and generator
Check all fluid levels, including: transmission, power steering, engine coolant, engine oil, windshield washer, brake fluid and generator oil. Check the gauges and lights. Make sure your registration, insurance and vehicle emissions sticker is up to date. Inspect your generator and service it according to the manual, if needed.
7. Clean and organize
Clean the inside and outside of your RV so you have a fresh start before packing it up again. Implement any organization ideas or solutions you discovered last camping season.
8. Safety first
While all the above steps will help ensure your safety on the road, it's important to check and if needed replace the batteries in any smoke alarms and carbon monoxide detectors. If you have a fire extinguisher check the expiration date. If you don't have one, get one.
The above are just a few suggestions to get your RV ready for spring. For a more comprehensive list from Mark Polk with RV Education 101, visit click here. Also, taking your RV into a dealer for an inspection can give you peace of mind if you're a relatively new RVer.
---