Since your RV is used in nature and is often smaller than the average home, it is easy to quickly dirty and clutter up your RV's space. When you do your spring cleaning this year, make sure to include your RV in that list.
The best way to do this is to start by emptying your RV and doing a thorough cleaning of it. Clean all your surfaces and make sure no repairs are needed on side walls, flooring or windows. Make sure your refrigerator doesn't have any funky odors and sanitize it, as well as your freezer and other cooking spaces.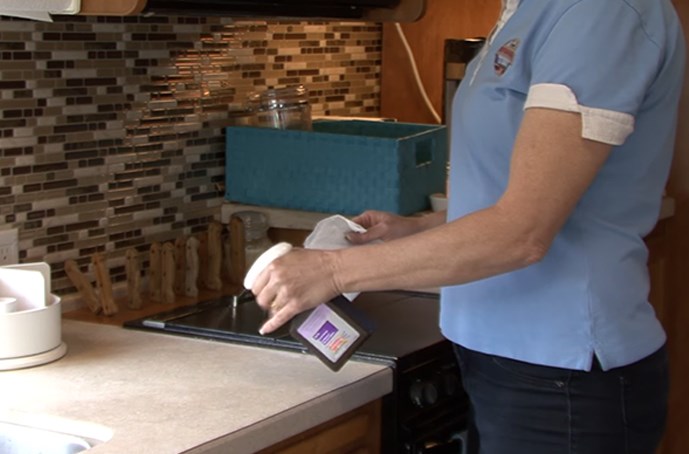 Next check your linens. If you've left them in the RV, launder and replace if necessary. Include kitchen, bath and bedroom linens. Wash any rugs or mats and clean out your RV's pass-through spaces and storage compartments. Take a damp rag and wipe down blinds and use an upholstery tool to get the dirt off of any window coverings.
Once you've got a clean slate, it's time to restock your RV for this year's camping season.
Function is the name of the game with RVs, and clutter and additional weight can quickly hinder the functionality of an RV. Start with the basics and go from there. Think through your camping season and stock up accordingly.
There are plenty of options available for organization, including compact versions of things. For instance, if you can't live without your Keurig coffee, they come in compact versions to easily take out and put away in a slim design.
Use command hooks to create spaces to hang jackets near the door or towels in the bathroom. A command hook is a great way to create a strong hook without a permanent mark on the RV, such as a nail would leave.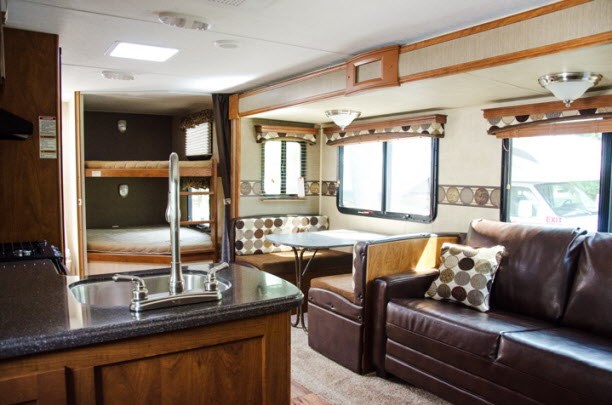 Use plastic totes and other bins to corral like items such as games, blankets, extra toiletries etc. and store in available space. Label your bins so you know what and where everything is.
Lastly, if you've watched Netflix or picked up a magazine on home improvement than you know the name Marie Kondo and her KonMari approach to organizing and cleaning any space to spark joy.
Kondo asks her clients, "does this item spark joy?" If it's not useful or doesn't bring joy, it's out. There are few better places to apply this approach to keep clean and organized than your RV.
Maybe that bubble machine serves no use and takes up space, but the joy it brings to your kids when they run around the campground is invaluable. Throw it in. Your RV is your home away from home and the home base for your vacation. Make it organized but make also make it loved.
---