This video from an RV expert will help you extend the life of your RV batteries.
With some basic care and maintenance, extending the life of the batteries in your RV is an easy task. In this video from RV expert Mark Polk you'll learn just what to do to get the most out of your lead acid batteries.
Top Tips From This Video
Deep cycle lead batteries should last for six or more years with proper care and maintenance
Always keep safety in mind when working around lead acid batteries

Wear gloves and safety glasses
Remove all jewelry
Do not smoke or use open flames

The leading cause of dead lead acid batteries is extended sulfation which occurs when a battery's charge drops below 80% or 12.4 volts
Sulfation can be prevented by recharging in a timely manner
Never let a 12-volt batter discharge below 12-volts or a 6-volt battery to fall below 6 volts

A fully charged 12-volt battery is actually 12.73 volts
A fully charged 6-volt battery is actually 6.37 volts

When a battery is at 12-volts it is at or below a 40% state of charge
Use a digital volt meter to check your level of charge
Reducing a battery's depth of discharge will increase overall life
Parasitic loads – or items that run when the RV is not in use – can cause batteries to discharge
Hot temperatures and overcharging can also kill batteries so be sure to check water levels frequently
When adding water, make sure to use mineral-free water – distilled is best

Batteries should only be watered after charging a battery unless the plates are exposed prior to charging

The lead and plastics used to produce batteries can be recycled
---
About the Expert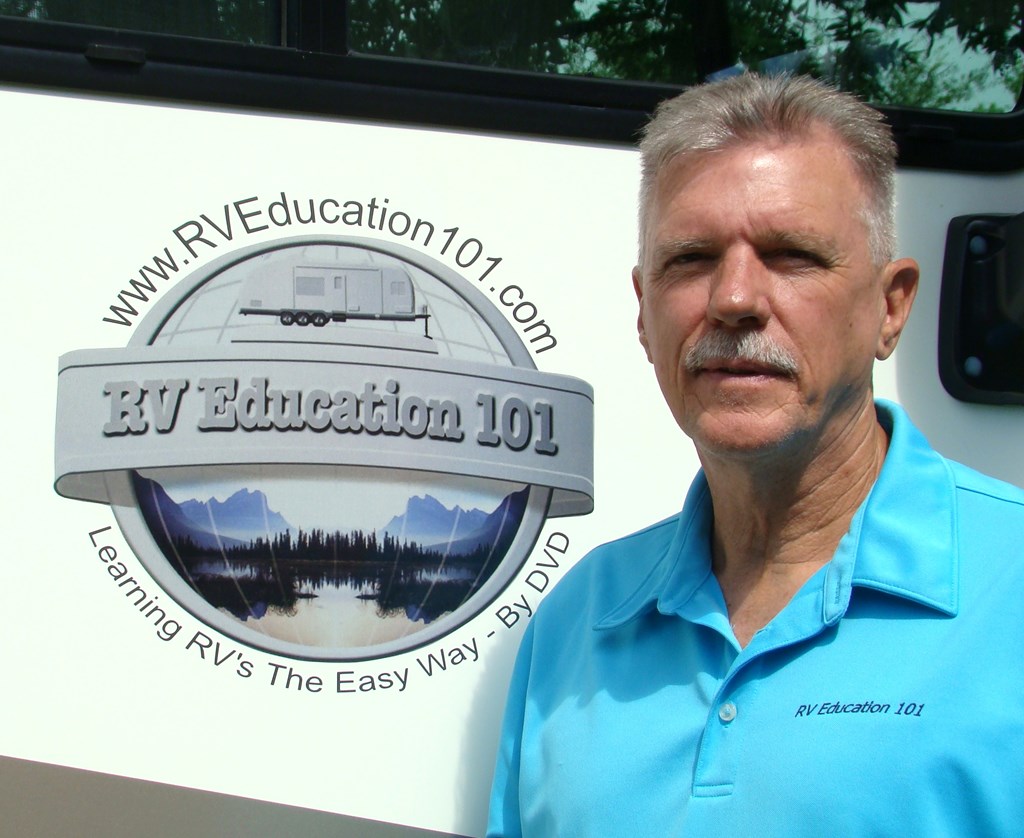 KOA's resident RV expert, Mark Polk, and his wife Dawn started RV Education 101 in 1999. Since that time RV Education 101 has helped educate millions of RV owners and RV enthusiasts on how to properly and safely use and maintain their RV. Mark's favorite past times are RVing in their 35-foot Type A motorhome, and restoring vintage RVs, classic cars and trucks. For more information on using, enjoying and maintaining your RV visit RV Education 101.
---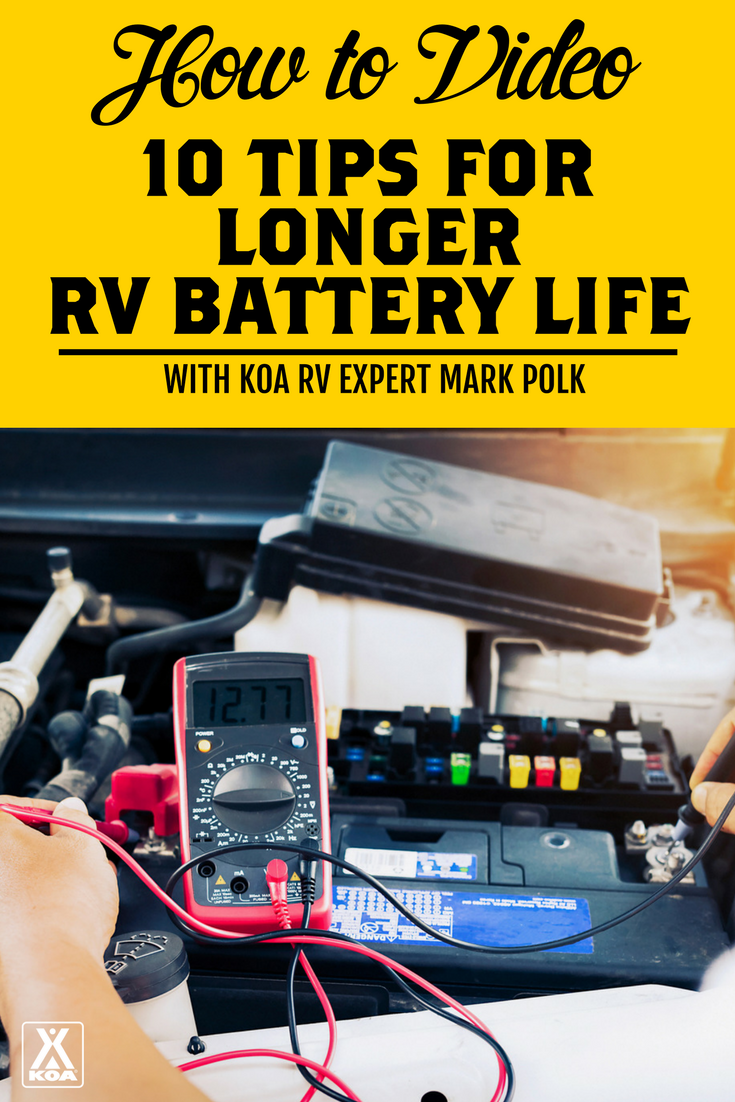 Save