School might be in, but that doesn't mean camping has to be out. Make the most of school year trips with these camping tips for kids.
With the start of the new school year fast approaching, most families will be putting their camping gear back to depths of the garage until next summer. It's all too easy to think of reasons why camping with the kids during this time of year sounds like too much trouble, but there are a ton of benefits to getting the kids out into the wilderness after school on a Friday night for the weekend. Aside from giving them something to look forward to during their school week, it can be a good break from the usual routine, and it gives them plenty to tell their friends about come Monday morning.
Want to make the most of your school-time camping weekends? Here are a few ideas to make sure you get the break you deserve and the kids have blast too!
Do a photography scavenger hunt
Getting out for a hike on a family camping trip is almost guaranteed to feature on the list of things to do. But some hikes fail to hold the interest of even the keenest of young explorers for as long as us adults would hope. So a great way to keep them engaged for more than the first mile, is to task them with a scavenger hunt. There are loads of ways to do this, but taking photos, instead of collecting items, makes the additional elements of using technology to be creative a great way to keep them snapping away for miles of trail time. Plus, they'll love sharing some of their photos back at school for projects or show and tell. This printable version is a good guide for your first one, or create your own on this blank template.
Bring some camping games
No camping trip is complete without a good old game or two. If you're in the mood to let the kids get on with it on their own, then a Swing Ball kit will keep them happy for hours. But if you're up for getting involved too, then a game of French Cricket is a great option for young and old alike and a good opportunity to spend some active time together as a family. Whether your kids are sporty or not, there are loads of camping games suitable for all abilities, so make sure you choose one that will challenge your kids enough to be fun, but not too much so that they get put off straight away.
Make the chores a challenge
There's always stuff to be done around camp, so give yourself a break and turn chore time into something much more fun than it should be. Kids love collecting wood for the campfire, so make it a competition to see who can bring back the most sticks, or the straightest, or even the ugliest! Then turn stacking it into a challenge too, to see who can build the highest structure. You'll soon have so much firewood, you won't know what to do with it.
Cook on the campfire
There's something about a campfire that has the ability to draw you in and instantly relax you. So if you're concerned that a term time camping trip will leave your little ones exhausted for the beginning of the week, then get the fire lit just before dark to slow the day down before an early bedtime. Try to avoid sugary s'mores that will pump up the energy levels again, but instead cook something that they can have with dinner. Campfire bread on a stick (we call them Brown Bears at KOA) is super easy for the kids to make from scratch and they will love cooking it over the fire.
---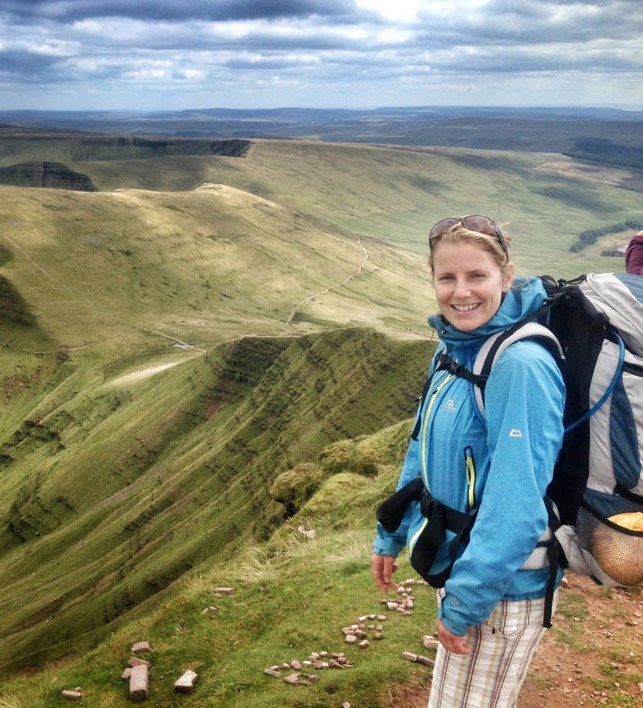 Joey Holmes is the editor of Cool of the Wild, an online resource for outdoor lovers. She has endless enthusiasm for any excuse to get out there and enjoy being active in the outdoor world, and loves sharing this passion to inspire others to find and follow their own dreams.
---