The weather is warming, the trees are starting to bud, and the first flowers of spring are beginning to bloom. Now is the time to get outside and enjoy this beautiful season with your young kids. Caring for busy toddlers and preschoolers has its fair share of challenges, as kids this age have tons of energy. A warm spring day is a perfect opportunity to get outside and allow your little ones to explore the great outdoors.
By engaging your little one in outdoor physical activities specifically for toddlers and preschoolers, you can ensure that they'll experience a huge boost in their confidence, creativity and imagination. Plus, it will provide them with some much-needed stimulation and physical activity.
The Best Spring Outdoor Activities for Families with Toddlers
Chalk and Bubbles
Outdoor Picnic
Feed the Ducks
Go On a Nature Scavenger Hunt
Outdoor Picnic
Play an Outdoor Game
Go For a Hike
It may seem easy to sit your toddler or preschooler in front of a TV or tablet but there's a whole big world out there for them to explore! Too much screen time can also lead to developmental issues. That's why the American Academy of Pediatrics recommends that kids ages two to five only spend about an hour a day in front of a screen.
In case you're not sure how to get your young kids outside, active and enjoying the beautiful spring weather, here are seven outdoor activities that everyone can enjoy together.

1. Chalk and Bubbles
These classic activities are a tried and true way to keep your toddler or preschooler happy. Both activities are inexpensive, easy and require very little cleanup afterward.
Buy some colorful chalk and allow your little one to create sidewalk or driveway artwork. You can keep their display intact until the spring showers come to wash their pictures away.
While some younger kids may need help blowing bubbles, your little ones will love chasing stray bubbles caught by the wind and trying to pop them. Expect lots of excited cheers each time you blow the bubbles their way. Or, save your breath and invest in a bubble machine.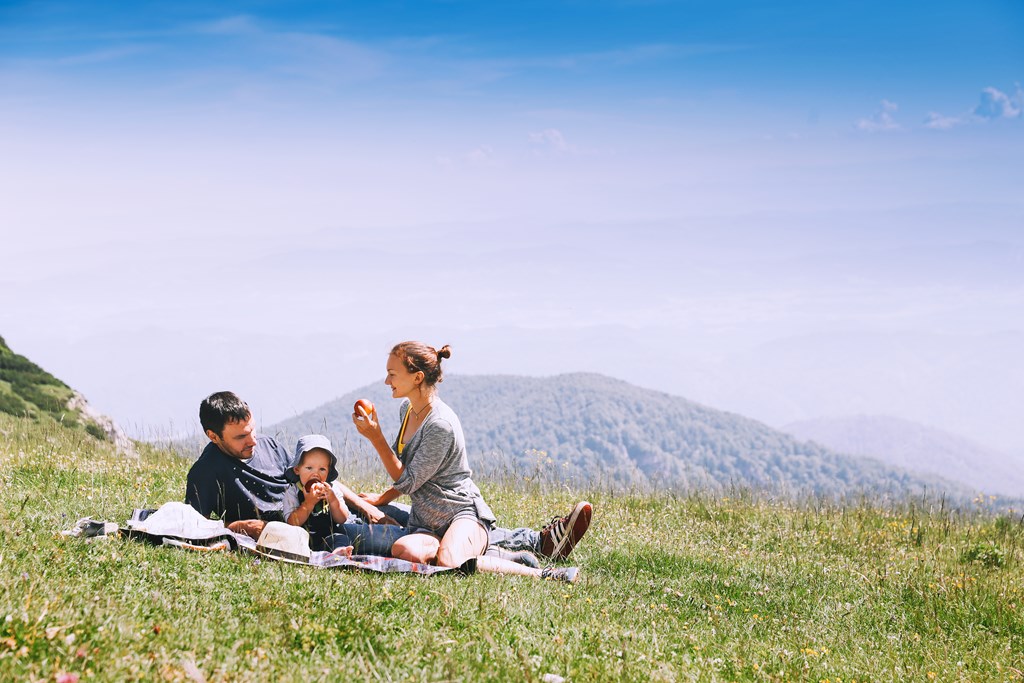 2. Outdoor Picnic
Instead of eating inside, let your kids take their lunch al fresco. All you need for a great picnic is a blanket and some food. If you have a yard, you won't even have to go anywhere special to enjoy this low-maintenance activity. You can even let the kids help pack the picnic lunch and use it as an opportunity to help them explore healthy food choice.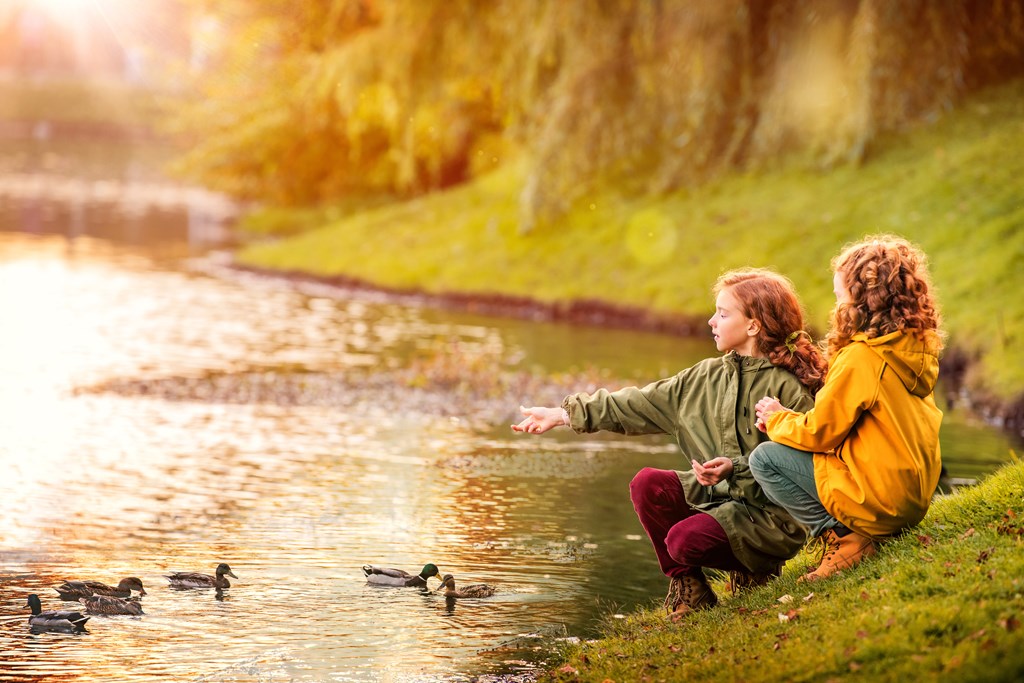 3. Feed the Ducks
Do your little ones love animals? Take some thawed frozen peas, uncooked oats or lettuce (avoid bread) down to a nearby duck pond, and let your preschooler or toddler throw pieces to the birds. They'll love interacting with these funny creatures! Just be sure to heed any signs about feeding local wildlife.

4. Go on a Nature Scavenger Hunt
There's so much to do and see as your young child explores a lovely spring day. Encourage their powers of observation by creating a nature scavenger hunt. Make a list of things they can find outdoors, such as:
Clouds
Squirrels
Bugs
Dandelions
Puddles
Rocks
And more easily found objects
You can then help your little ones check each item off the list as they find them!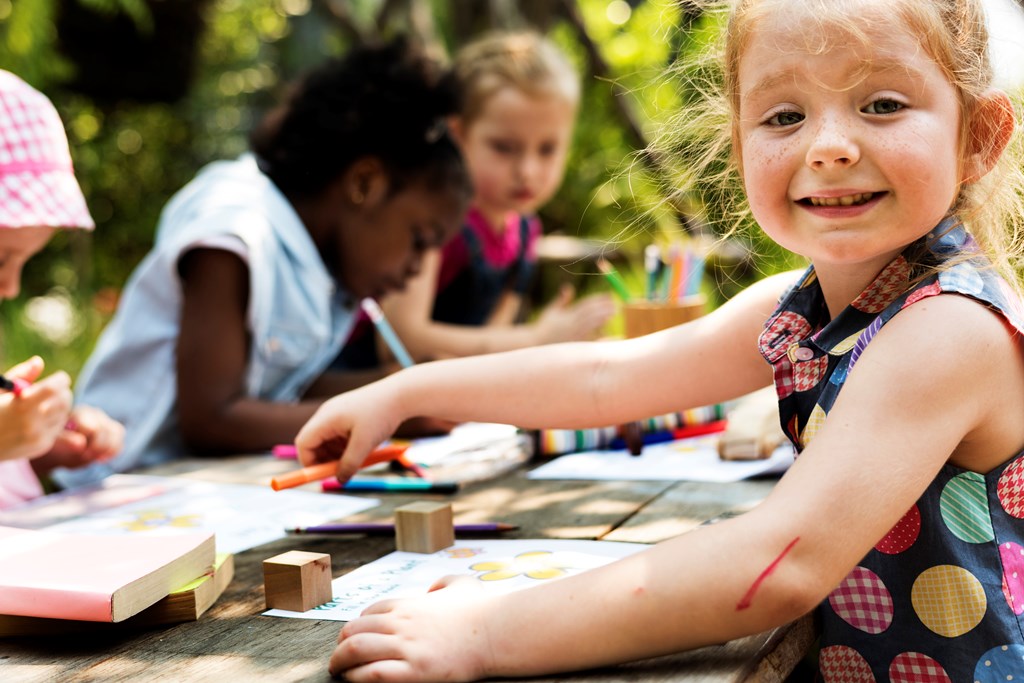 5. Create a Nature-Inspired Craft
As you set your little ones loose outside, encourage them to seek out and collect small items found in nature that catch their eye. From leaves and flowers to twigs and stones, they're bound to come home with quite a collection. Then, help them glue their nature items onto a piece of colorful construction paper for a nature-inspired collage.
You can also buy inexpensive picture frames at your local craft store and decorate these.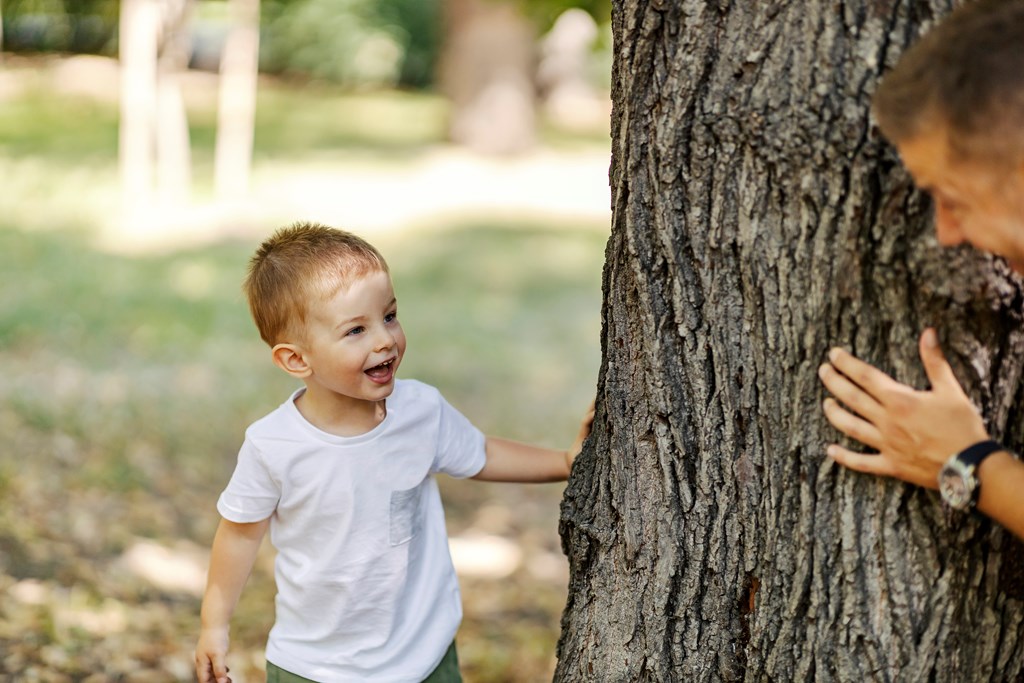 6. Play an Outdoor Game
Games are an essential part of learning for young kids. Toddlers and preschoolers alike learn teamwork, cooperation and patience when they play with other kids. Whether it's a good old-fashioned game of tag, kickball or catch, these games are easy for young children to learn and play on their own. Plus, they provide hours of entertainment.
Here are some outdoor game ideas for toddlers:
Hide-and-go-seek
Duck, duck, goose!
Tag
Hopscotch
Freeze tag
Red light, green light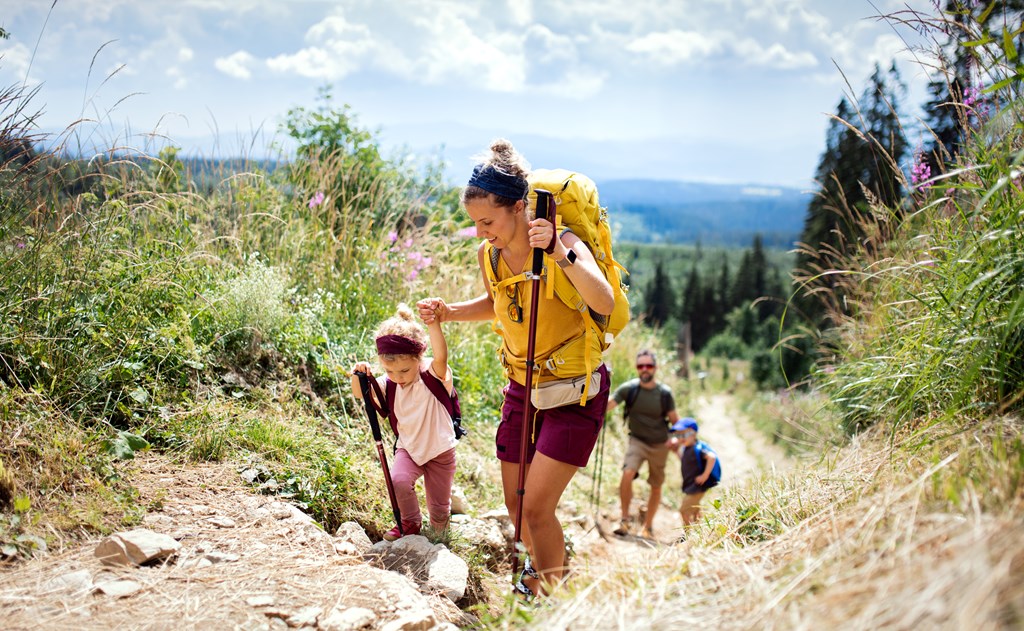 7. Go for a Hike
Depending on where you live, chances are you won't have to go far to find a nearby hiking trail. From city parks to state parks, your toddler or preschooler will love running ahead as you explore the outdoors together. Just be sure you and your little one have comfortable walking shoes for your adventure and that you pick a trail appropriate for their capabilities.
---
About the Author: Kampgrounds of America
Kampgrounds of America is the largest system of open-to-the-public campgrounds in the world, with over 500 locations across the United States and Canada. Founded in Billings, MT in 1962, KOA's family of campground brands – KOA Journey, KOA Holiday and KOA Resort – today serve more than a million camping families each year. KOA is dedicated to "connecting people to the outdoors and each other" by providing people with a variety of camping experiences and the information they need to make the most of their camping trip. Read more of their camping and travel resources by visiting KOA.com/blog.