10 Fall Camping Essentials | Fall Camping Gear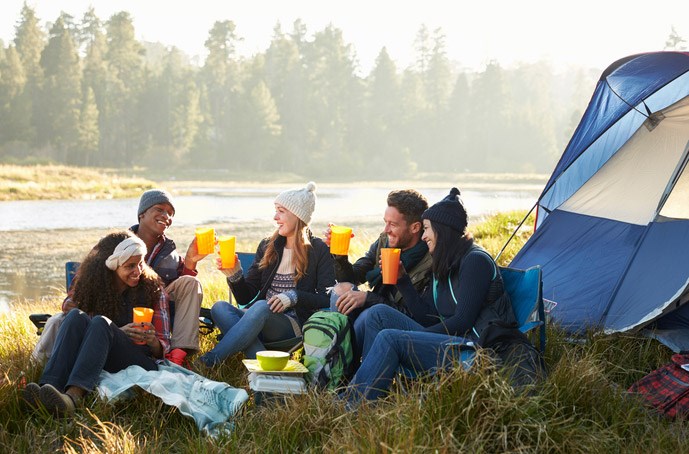 Add these essential gear items to your list to make the most out of fall camping.
Though summer camping is always fun, we'd be lying if we didn't say that fall camping is really our favorite. Fewer people, more manageable weather, far less bugs, and the ease of reservations are just a few reasons why this season is near and dear to our hearts for camping. We also love the opportunity to use fall camping gear that sometimes summer camping just doesn't allow.
Because who doesn't love fun gear?
So come along with us as we cover the fall camping essentials for making the most of this fabulous camping season.
YETI
In case you haven't already heard, Yeti coolers are the Teslas of the cooler world. We had no idea that coolers could be so high tech (and, unfortunately, so expensive.)
But we promise that your money is well spent with a YETI cooler for a number of reasons.
First of all, this cooler will not leak, no matter what. The massive zipper is guaranteed to keep any leakage from happening. The soft shell on this one is still firm, and will keep your food and drinks cold longer than you thought a cooler could possibly do.
Price $249.99
---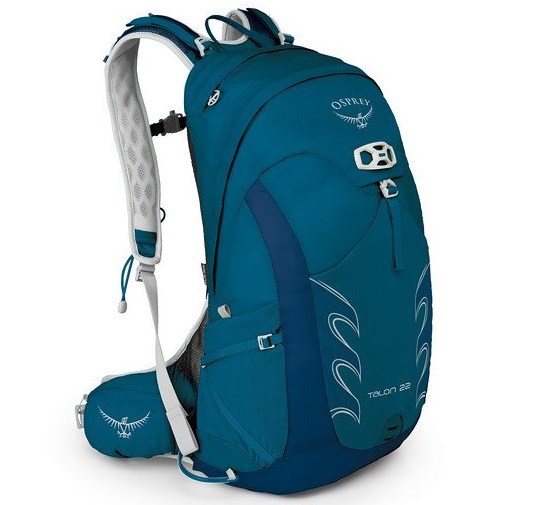 2. Osprey Talon 22 Day Hiking Backpack
This lightweight pack will fit everything you need for your day hike without weighing you down.
And can we talk about how comfortable it is?
You will not find yourself with a backache the next day when you hike with this pack, thanks to its AirScape backpanel and its continuous hip belt wrap.
Called the "most versatile day hiking pack ever built," this is a great investment for your fall camping, and really camping of any other season.
Price $110
---
Cooler temperatures mean that animals will be more active. And since it's not quite time for hibernation, you may find yourself upon a bear or two while camping out in the woods depending on your location.
We think it's always better to be prepared — you never know when a hungry bear will wander into your camp.
To lower the chances of bears coming your way, keep all food away from where you're sleeping and hide things that you fear may attract animals. But, if you find yourself running into a bear, having this bear spray on hand can be a lifesaver.
Price $47
---
Hydro Flask
Hydro Flasks are our favorite bottles for any season of camping, but in the cooler months, these are fabulous for coffee and hot cocoa. Able to keep your drinks warm for hours, you are going to love this bottle.
With a double-wall insulation made of professional-grade stainless steel, the company claims your drink will stay warm for up to 6 hours, and cool drinks will stay icy for up to 24 hours!
Price $28
---

Camping without your VKR Membership just wouldn't be right.
Why would you pass up the opportunity to save 10% every time you camp at a KOA?
In addition to the savings you'll get with your membership, you will also earn points to redeem for rewards and additional savings.
Here are just a few of the additional perks you'll get as a VKR member:
Discount on KOA RV Roadhelp membership
Discounts on parts and accessories at any ROUTE 66 RV Network location
Discounts on Rayovac batteries, chargers, lights and more
Discounts on Omaha Steaks' exclusive KOA grilling packages
Discounts on Outside Magazine subscriptions
And much more!
For more information on all the fabulous benefits you'll receive with your Value Kard Rewards membership, visit here.
Price $30 per year
---

You always want a good knife on hand when camping, but it's a good idea to have a sturdy fixed-blade knife that can do things your Swiss Army knife may not be able to.
This knife from Buck Knives is made from 420HC stainless steel, and the butt of the knife doubles as a hammer.
You'll find that "hammer" come in quite handy when the ground is a bit harder and you're trying to pound in your tent stakes. This knife also comes with a Forever Warranty, making it an obviously good choice.
Price $87
---
One of the reasons we love fall camping is it gives us the chance to break out a double sleeping bag. Summer months often make it too hot for a sleeping bag, and definitely too hot to share a sleeping bag with someone else. But come fall, we are all about the double sleeping bag that allows for maximum snuggling.
And this one from Big Agnes is a great fall option
Best for temperatures around 30 degrees Fahrenheit, this bag will keep you warm without making you sweat.
It even has hand pockets so that you can wrap the sleeping bag around your shoulders and feel like you are wrapping up in your comforter at home.
Price $249.95
---
With temperatures cooling down, you're not going to be as thrilled about sleeping on the ground as you may have been during the summer.
Plus, your back will thank you for providing it some extra cushion.
Awarded National Geographic Adventure's Gear of the Year seal in 2014, this mat is not only light, but also can be packed incredibly small.
The mat also comes with a repair kit just in case a rock tries to ruin your sleep.
Price $100-$120 depending on size
---
REI
Fit for two people, this tent has more space than your typical 2-person tent, but doesn't pack extra weight.
Made using extra light zippers and lightweight fabric, this tent will be easy to pack in and out.
In fact, the tent weights a mere 3.4 pounds, making it the lightest and most "liveable" tent in the camping world.
Perfect for the cooler (but not sub-zero) temperatures, this tent will keep you just warm enough during your fall camping trips.
Price $399.95
---
REI
We've been waiting all summer for this — for the cooler weather to set in so that we can use our camp stove without breaking a massive sweat. And this camp stove from Chef Camp Everest is the perfect one for fall.
With two burners that each kick out 20,000 BTUs, you'll be able to get some serious cooking done with these things.
We are just imagining the delicious camping meals in our future thanks to this stove, and we can't wait!
Price $100
---
Fall Camping Gear Must-Haves
Fall may be the most underrated season for camping. Cooler temperatures, thinner crowds and colorful scenery make for perfect camping. These things and more make fall a spectacular time to lace up your hiking boots, pack your bags and head out to your favorite KOA. There is an abundance of beauty to see all over the country in the fall that cannot be seen the rest of the year, so don't let the cooler weather keep you from experiencing first-hand the changing of the seasons.
To enjoy fall camping to its fullest, be sure to pack smartly. Below are some key items that you will need in your autumnal adventures.
Layers. Packing layers is a must for fall camping. Depending on where your trip takes you, be sure to bring with you thermal underwear, gloves, a winter coat and a warm hat for nighttime's lower temperatures and possible rain. Remember, you can always add and remove layers as needed with fluctuating temperatures.
Sleeping gear. Tenting it? Your sleeping bag needs to be able to withstand colder temperatures, possibly even down to zero degrees. A mattress pad will provide a barrier between you and the cold ground, and extra blankets will be nice to have in case of rain.
Solid tent. On the subject of tents, check it is free of holes before heading out. Also make sure you bring a rain fly for your tent to stay dry.
Tarp. Whether your fall trip is in a tent or an RV, a tarp can always come in handy. Use it under your tent or over your picnic table to stay warm and dry. We also suggest some rope to pair with this fall must-have.
Lantern and emergency light. With the sun setting earlier, dark may fall upon you earlier than you expected. A lantern will help you move about in the dark. An emergency light is a must during any season, but even more so in the fall and winter months when extended periods of time outdoors are more dangerous.
Fire starter. Fall camping calls for a campfire. Whether you're using it for cooking or not, nighttime will be chilly and a fire to get cozy around will be much desired. An easy fire starter will make the process a lot quicker.
Portable camp stove. Quick and easy cooking is important to fall camping, as chillier evenings make longer cooking times undesirable.
Backpack with rain cover. Having a dry backpack is vital to your camping trip. There is also the option to line your backpack with plastic garbage bags to keep moisture out.
Microfiber towels. With the ability to dry very quickly while staying absorbent, the towels are handy for everything from showering to drying your favorite camp chair.
Compass and map. If you're thinking of hiking during your stay, consider packing these extras. Though you may know the area well, if the weather turns and rain starts beating down, you may find yourself lost. Packing a compass and map ensures this doesn't happen, no matter what the weather decides to do.
Sunscreen and bug repellent. The peak of the bug season may be over, but that doesn't mean your camping will be entirely free of bugs. Additionally, the sun will come and go in the fall, so sunscreen is definitely still needed to protect you – even if the sky looks overcast.
Insulated cup. Coffee and hot cocoa are welcome on any cool weather camping trip – an insulated cup keeps them piping hot. Fall is also soup season and an insulated cup is a great way to keep your soup warm all day.
First aid kit. Another item that is a camping must no matter what season you're out in the wilderness, a first aid kit should go with you everywhere.
Hot water bottle. Cold nights can feel much warmer with a hot water bottle in your sleeping bag.
Indoor activities. With unpredictable weather you might find yourself enjoying more time inside your tent, RV or cabin. Playing cards, board games, or a good book are just a few of the inside activities perfect for cooler days.
Are you feeling as excited as we are after reading through those essentials?
We want to see how you use your favorite gear for fall camping! Be sure to share with us all of your camping adventures by tagging us on social media.
Instagram: @kampgroundsofamerica
Facebook: Kampground of America, Inc
Twitter: @KOAKampgrounds
---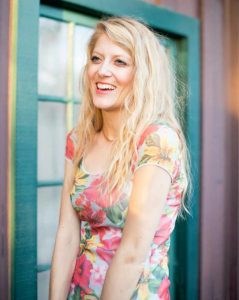 Leslie, a.k.a. Copy Girl, is a copywriter who gets butterflies from telling stories through words.
Her voice comes from a place filled with passion, dreams, and lots of sugar. "Cake over steak" is her go-to motto.
With over 10 years of experience in crafting words, and years of embarking on travels that have taken this Montana girl to some incredible places, Leslie love the adventures of both body and mind her writing takes her on.
Everywhere she goes, she takes this advice with her:
"Hold on to your divine blush, your innate rosy magic, or end up brown." – Tom Robbins, Jitterbug Perfume
To see what Leslie's up to in the writing world, visit her website here.
---