Nothing soothes the soul like a scenic road trip. From the east coast to the west, there is no end to the natural beauty that makes up the United States. One can marvel at rocky shorelines, majestic mountains, a stunning palette of golden foliage, rolling green hills, and glorious sunsets … all from the comfort of one's car or truck.
On a leisurely road trip you can sit back and enjoy the scenery. See where the road takes you for ten minutes, an hour, a day, or a week. Soak up a little local culture at restaurants, shops, and stops along the way, too. Or, just get lost in some great music and your thoughts. (And maybe also bring sunglasses …  as well as some water, snacks, and caffeinated drinks).
You'll find that many scenic roads in the U.S. are designated as "scenic byways". Scenic byways are roads so named by the federal and state government for their notable archaeological, cultural, historic, natural, recreational, and scenic qualities. The special roadways take travelers through national parks and forests, rustic valleys, and peaceful farmland. They traverse mountain vistas, waterfalls, historic sites, and picturesque small towns.
If you see a scenic byway indicated on your map or destination information, listen up! You're sure to encounter adventure and plenty of natural wonders along these routes.
When it comes to adventure travel, there's very little else that's as thrifty — or rewarding — as simply driving down one of the many scenic roads, highways, or byways here in the U.S. And, bonus, nearly every state has a scenic drive or drives!
Without further ado, here are 10 scenic road trips that are sure to jumpstart your sense of adventure and inspire you for years to come.
10 Scenic Roads You Need to Experience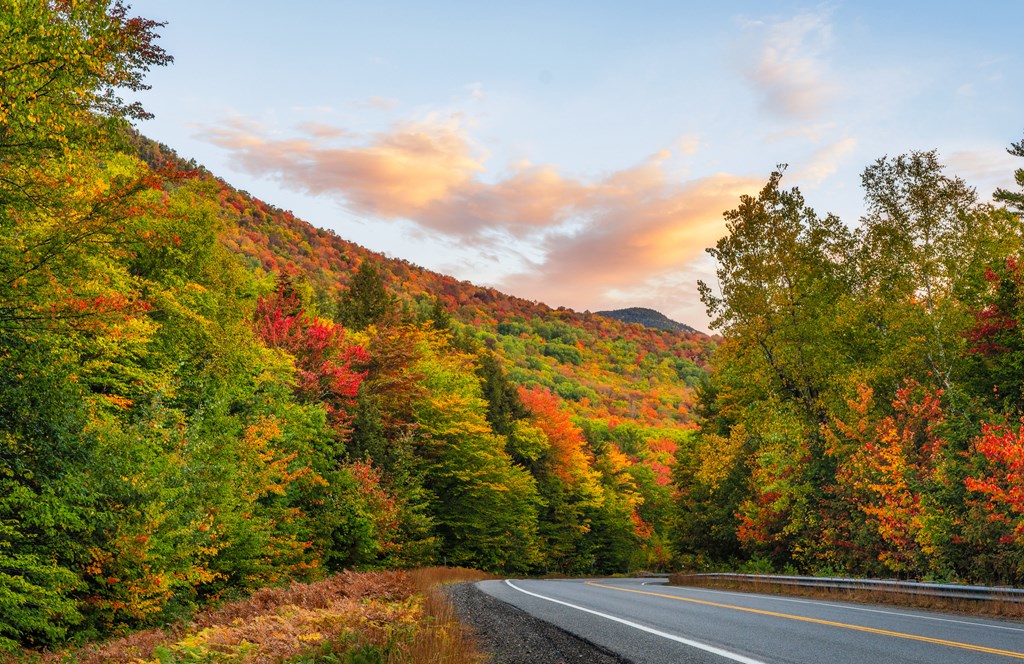 1. New Hampshire 112
Get an eyeful of fabulous New England foliage and mountains driving east to west along the New Hampshire 112, which includes the Kancamagus Scenic Byway (pronounced the 'Kank-ah-mah-gus' but also referred to as the "Kanc"), a 34-mile stretch in the White Mountain National Forest. This trek is often regarded as one of the best places in the country to see fall foliage, though truth be told it's a stunning drive all year round.
The Kank stretches from the town of Lincoln, New Hampshire in the west to Conway, New Hampshire in the east.
Along the drive, you'll find plenty of overlooks to accommodate a picnic, a photo op, or some leg stretches. The four major overlooks along the Kancamagus are the Hancock Overlook, Pemigewasset Overlook, CL Graham Wangan Overlook, and Sugar Hill Overlook. The White Mountain leaves tend to peak between late September and mid-October, so be sure to check in with the New Hampshire Fall Foliage Tracker to track exactly when and how the leaves are turning.
While fall is a busy time for tourists here, visiting mid-week and striking out early is a solid strategy to avoid the crush of Autumn enthusiasts.
Plan to allow at least half a day to drive the National Scenic Byway and make leisurely stops to eat, hike, shop, and simply relax.
KOAs along the way:
Chocorua KOA Holiday
Lincoln / Woodstock KOA Holiday
Littleton / Franconia Notch KOA Holiday
Twin Mountain / Mt. Washington KOA Holiday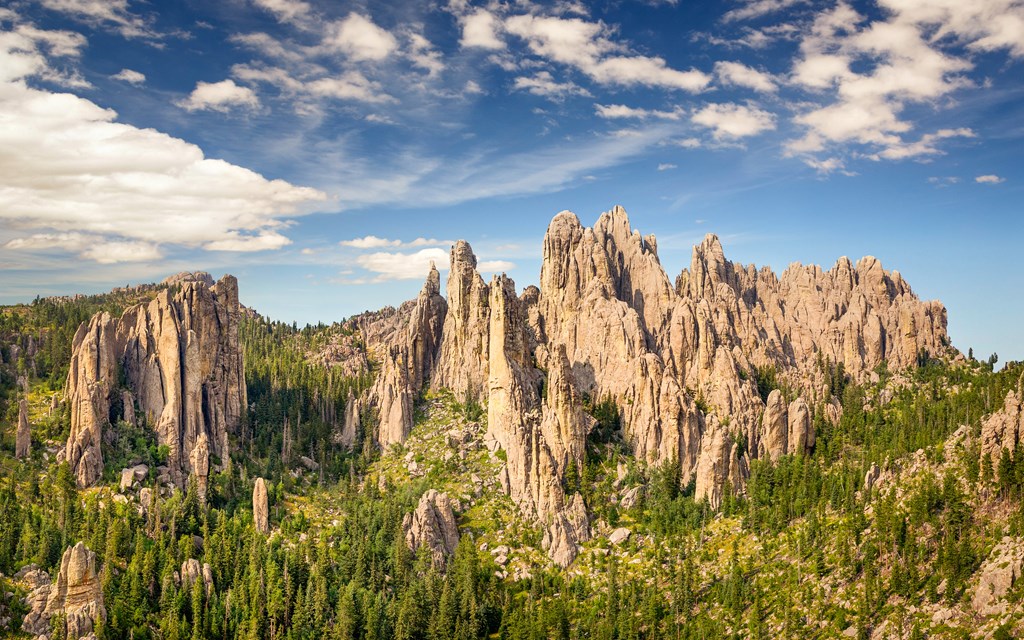 2. Needles Highway, South Dakota
With a name like Needles Highway, it's safe to expect a rather tight squeeze. Not for the claustrophobic, or for anyone with a fear of mountainous heights, the precariously dubbed byway in South Dakota's Custer State Park is one of the most unique scenic drives in the nation. But for those willing to slow down for the narrow route, it's well worth the outing. The slow-moving highway runs for about 14 high-flying miles in the Black Hills, weaving through ponderosa pine forests, meadows, pristine lakes, mighty mountains, and hulking granite boulders. The most iconic part of the drive is the Needle's Eye, a particularly narrow rock formation near Sylvan Lake, which is also home to a one-way squeeze through a granite tunnel. In addition to views, be on the lookout for wildlife — mountains goats like to trot along the road's edge.
Nearby KOAs:
Custer / Mount Rushmore / Black Hills KOA Holiday
Mount Rushmore KOA Resort at Palmer Gulch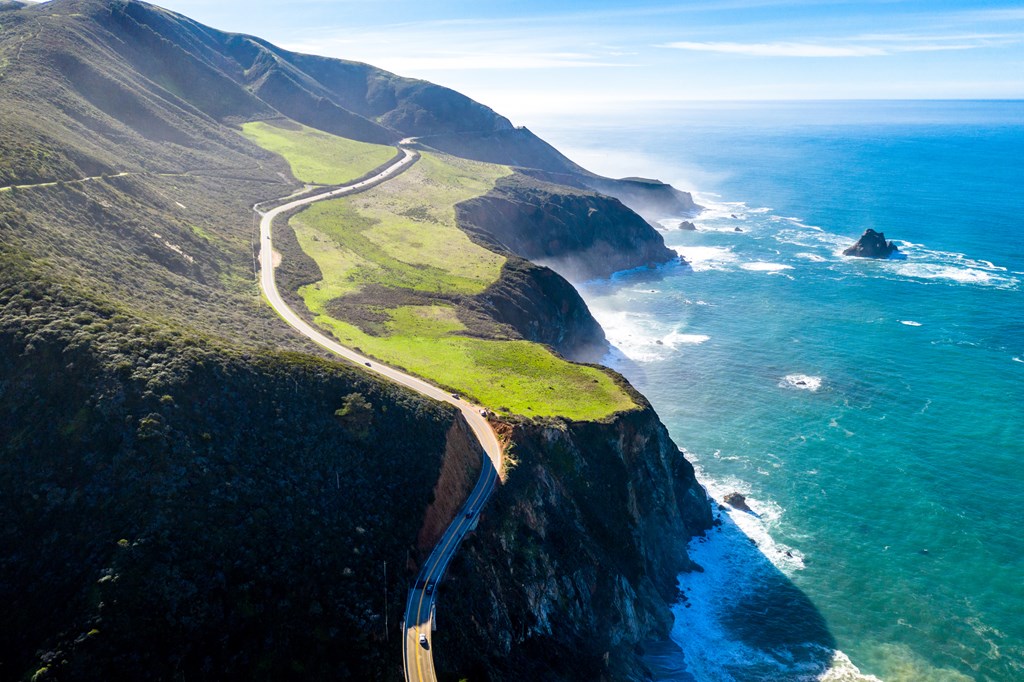 3. Pacific Coastal Highway
If you've seen a few movies that take place in or around Los Angeles, chances are you've seen shots of the Pacific Coastal Highway, also known as Route 1 or Highway 1, on the big screen. It's a favorite among filmmakers and Angelenos for good reason: it's iconic. It's stunning. It's something you have to experience to believe.
The Pacific Coastal Highway (PCH) showcases exquisite coastal views in the 620 miles from Orange County (south of L.A.) to Mendocino County (just north of San Francisco). Stretching nearly the entire length of California, travelers can sit back and relax into mile after mile of natural coastline.
The famous highway is also dotted with interesting historical places like Franciscan missions dating back to the eighteenth century and the mission of San Juan Capistrano (just south of Laguna Beach).
Truth time: This highway hugs one of the most beautiful coastlines in the world, so it does get crowded at times. You can usually miss the big rush of traffic by avoiding the 1 during holidays and on the weekends.
But overall, if you have the opportunity to experience the PCH, take it. This is a road trip where California dreaming becomes a reality.
KOAs along the way:
San Francisco North / Petaluma KOA
Santa Cruz North / Costanoa KOA
Santa Cruz / Monterey Bay KOA Holiday
Moss Landing KOA Express
Salinas / Monterey KOA
Avila / Pismo Beach KOA
Santa Margarita KOA Holiday
Lost Hills KOA Journey
Bakersfield KOA Journey
Ventura Ranch KOA Holiday
Temecula KOA at Vail Lake
Banning Stagecoach KOA Journey
Palm Springs / Joshua Tree KOA Holiday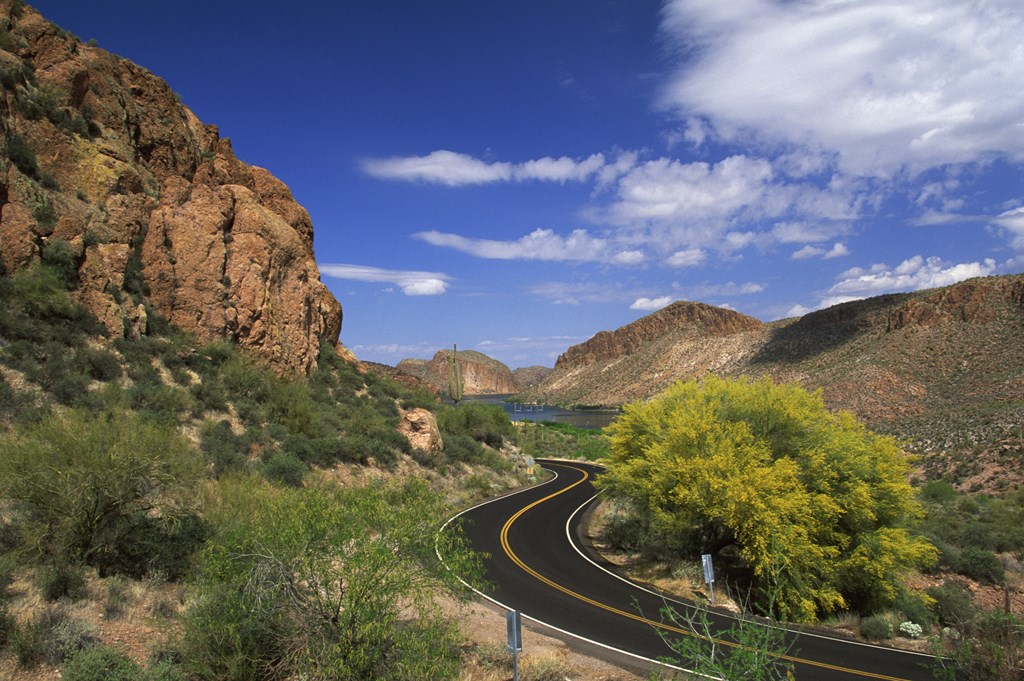 4. Arizona Highway 179
While Arizona Highway 179, or the Red Rock Scenic Bywa, is less than 20 miles long, it gives travelers unbelievable views of the Sonoran Desert and the towering, brilliant red towering rock formations. The scenic byway is about 90 miles from Phoenix, under an hour away from Flagstaff, and a four-and-a-half-hour drive (give or take) from Las Vegas.
There's so much to see along the Red Rock Scenic Byway and plenty of options for a detour or two. Take in the Coconino National Forest, bursting with diverse landscapes from Ponderosa pine to alpine tundra. Or make a stop at Courthouse Butte, a famous rock formation with access to a four-mile loop trail.
Finally, the short but sweet stretch of road surrounds Sedona, a favorite Arizona city, thanks to its laid-back and vibrant atmosphere. There's lots to do here, everything from boutique shops and restaurants to organized tours of the red rocks (take your pic of sightseeing via Jeep, ATV, or segway!).
Another favorite Sedona site is the Chapel of the Holy Cross. The Catholic church nestled high above Sedona was built into a red rock formation and opened its doors in 1956. It is an architectural feat as much as it is a place to tap into personal reflection and inspiration.
KOAs along the way:
Flagstaff KOA Holiday
Grand Canyon / Williams KOA Journey
Williams / Exit 167 / Circle Pines KOA Holiday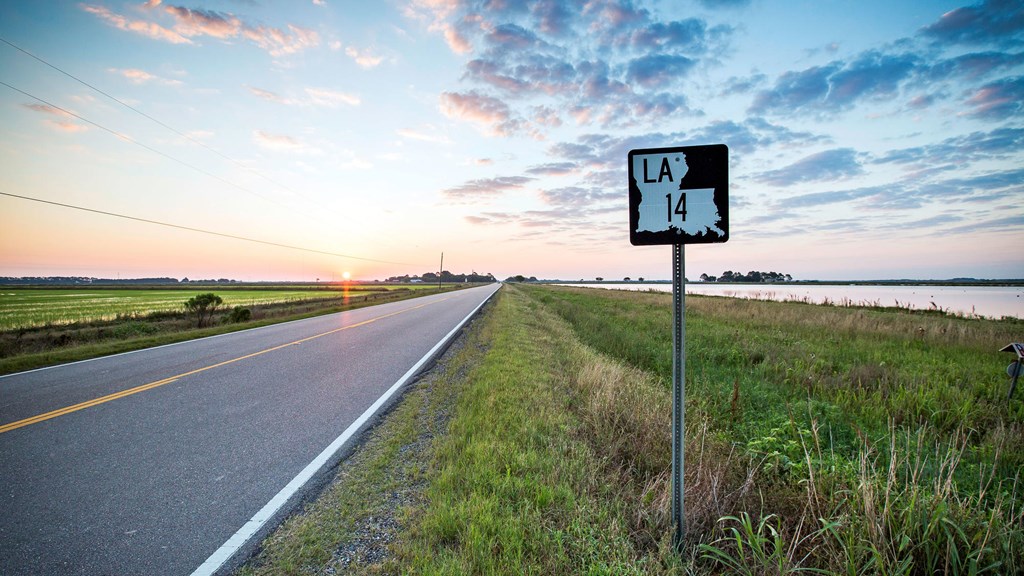 5. Bayou Teche National Byway
Travel through Cajun country for a unique and unforgettable road trip experience in the southern United States.
The Bayou Teche Byway hugs the slow-moving bayou that runs through Southern Louisiana's St. Martin, Iberia, and St. Mary parishes. The winding road makes for slow and dreamy travel through lush swamps and moss-draped bayous.
While making your way through the region, be sure to stop at the towns of Breaux Bridge (the crawfish capital), New Iberia (known for its rice, sugar cane, and TABASCO sauce), and Charenton (the site of the Chitimacha reservation, a native tribe noted for their skill and basket weaving, particularly beautiful double-walled cane baskets).
Most of the towns along the byway have well-preserved historic districts in addition to lively cafes and dance halls serving up broiled crawfish and zydeco music. You can tour the mansions of sugar barons of days gone by or find an alligator or two along the Great Atchafalaya Basin.
The Atchafalaya National Heritage Area, byway, and surrounding region are all considered a nationally important landscape, as it is a renowned travel corridor to and through important cultural, historical, natural, recreational, and scenic places in Louisiana. This unique area includes communities of Native American, Acadian, and Spanish descendants who cared for and lived off the land generations ago, and today offer visitors a glimpse of many culturally significant and exciting experiences.
Allow for half a day to two days on the Bayou Teche Byway to experience an adequate self-guided tour.
KOAs along the way:
Lafayette KOA Holiday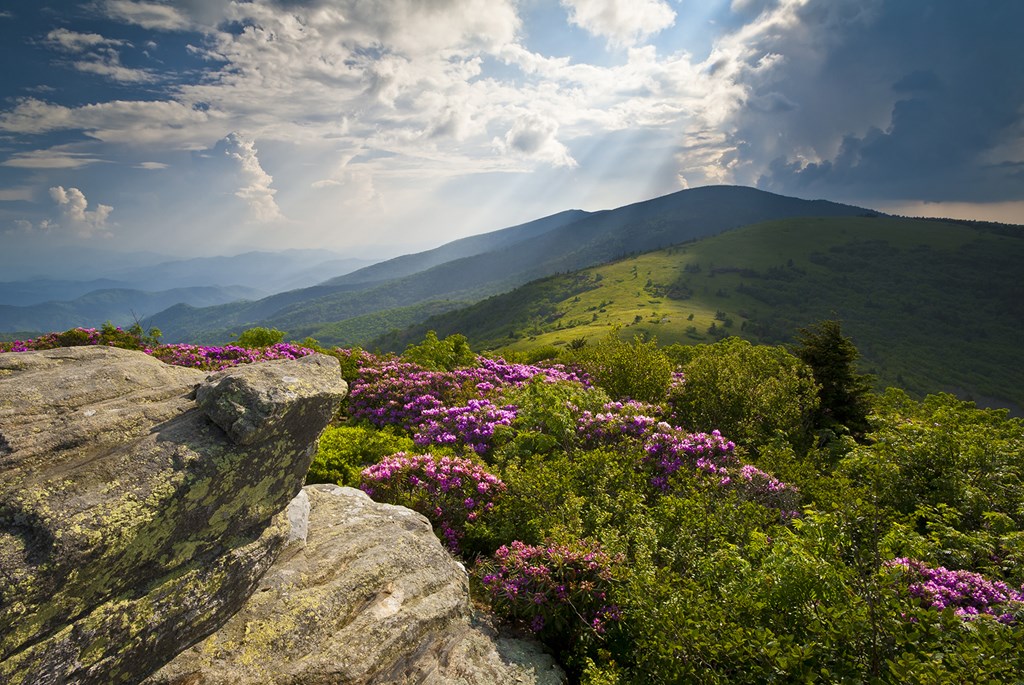 6. Blue Ridge Parkway
The Blue Ridge Mountains in the southeastern United States is a beautiful region to explore, and the mountains and foothills of North Carolina are laced with many scenic byways, the most notable of which is the 469-mile Blue Ridge Parkway.
The Blue Ridge Parkway, which links Shenandoah National Park in Virginia to Great Smoky Mountains National Park in North Carolina, bears the nickname "America's favorite scenic drive." The thoroughfare was built during the Great Depression and was designed to be a peaceful, meandering drive through the Appalachian Mountains. Some ninety years later, the scenic drive does not disappoint. Frequent turnouts, hiking trailheads, and lots of picnic spots offer travelers plenty of ways to enjoy the mountains and take in scenic views.
Drive on the parkway for as little as ten miles or as long as 50 miles. Cruise the entire distance, or spend some time exploring the fun and polished city of Asheville, North Carolina.
KOAs along the way:
Charlottesville KOA Holiday
Lynchburg / Blue Ridge Parkway KOA Holiday
Natural Bridge / Lexington KOA Holiday
Wytheville KOA Holiday
Fancy Gap / Blue Ridge Parkway KOA Journey
Boone KOA Holiday
Bristol / Kingsport KOA Holiday
Jonesborough / Cherokee NF KOA Journey
Baileyton KOA Holiday
Newport / I-40 / Smoky Mountains KOA Journey
Gatlinburg East / Smoky Mountain KOA Holiday
Cherokee / Great Smokies KOA Holiday
Pigeon Forge / Gatlinburg KOA Holiday
Townsend / Great Smokies KOA Holiday
Asheville West KOA Holiday
Asheville East KOA Holiday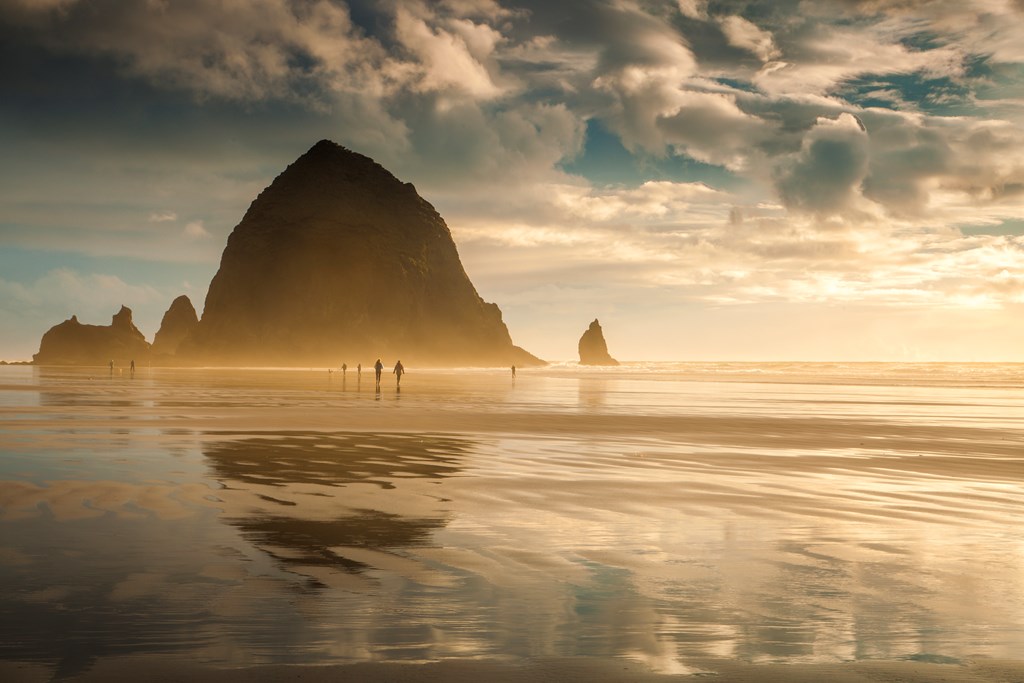 7. The Oregon Coast
Oregon is a wild and wonderful state. It is a peaceful place of lush forests, crashing waves, and rocky tide pools. A scenic road trip in Oregon, then, is nothing short of legendary. And U.S. Route 101 — stretching a whopping 363 miles — will get you where you've always wanted to go.
The entire Oregon coast can be traveled on 101, also known as the Pacific Coast Scenic Byway. Sail past vast ocean views (keep your eyes peeled for whales), ultra-green forests, towering mountains, and awe-inspiring cliffs. When you grow a bit road-weary (or you just want to stretch your legs), pull off the road and into one of Oregon's many quirky coastal towns like Tillamook, Florence, and Coos Bay.
It's important to note that Oregon has a temperate climate for the West Coast. Temperatures typically hover in the 50s and 60s year-round, with occasional 70-degree summer days. While traveling, be cognizant of winter storms and even occasional landslides. Understand that Oregon's Pacific waters are cold.
Five days of leisurely cruising the Oregon Coast Highway just might be the sweet spot for appreciating this ultimate outdoor-lovers paradise. You'll have a hard time settling on just one or two deserted beaches to make a fire on, hiking trails to explore, or lighthouses to photograph. Pace yourself here because there's a lot to take in.
Traveling the Oregon coast is a true feast for the senses.
KOAs along the way:
Bay Center / Willapa Bay KOA Holiday
Astoria / Warrenton / Seaside KOA Resort
Lincoln City KOA Journey
Albany / Corvallis KOA Journey
Waldport / Newport KOA Journey
Oregon Dunes KOA Holiday
Sutherlin / Umpqua Valley KOA Holiday
Grants Pass KOA Journey
Medford / Gold Hill KOA Journey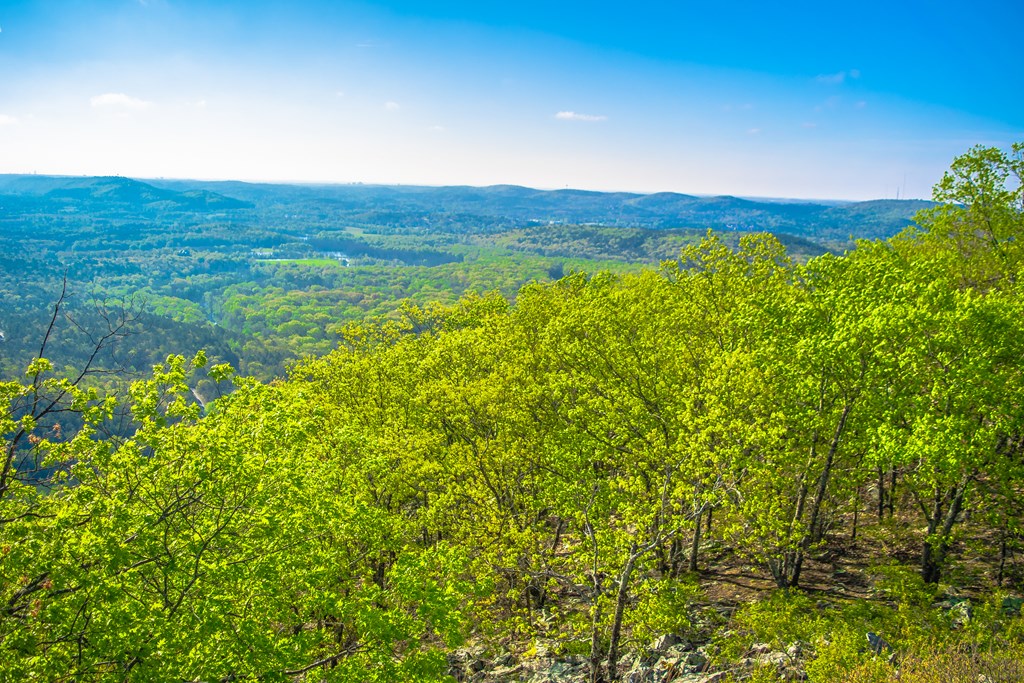 8. Pig Trail National Scenic Byway
Does the name "Pig Trail" conjure up images of unspoiled natural beauty to you? No? Well, then you're in for a surprise.
Arkansas' Pig Trail Scenic Byway is a gorgeous stretch of road winding through the Boston and Ozark Mountains. The road is often described as a "tunnel of foliage" in the spring, summer, and fall.  In autumn, the leaves show up in fiery shades of yellow and red, and in the spring, wildflowers splash throughout the landscape.
The 19-mile trail crosses both the Mulberry River and is actually located near three other Arkansas scenic byways: Mount Magazine to the south, the 165-mile Ozark Highlands to the east, and portions of Highway 23 stretching to the southwest corner of the state.
The "Pig Trail" got its name as it is a popular shortcut for the University of Arkansas Razorback fans traveling to Fayetteville, but it's been around much longer than that. Back in the Civil War days, the road was traveled by Union and Confederate soldiers.
These days, Pig Trail is considered one of the best and most exciting motorcycle rides in the entire south, as it zig-zags through the Ozark National Forest and showcases the area's diverse scenery: rivers, waterfalls, mountains, and leaf-dappled corridors.
There are some unique and delicious stops along the route, too, particularly in Fayetteville. Terra Studios is a gallery-slash-cafe with whimsical gardens and art exhibits showcasing hundreds of regional artists. Then Hugo's in Fayetteville Square is where you'll find a home-cooked burger, fries, and a cold beer at the end of the ride. Sit back, rest, and reflect on the Civil War soldiers who traveled those switchbacks before you more than 100 years ago.
KOAs along the way:
Eureka Springs KOA Journey
Harrison KOA Holiday
Branson KOA Holiday
Sallisaw / Fort Smith West KOA Holiday
Tulsa NE / Will Rogers Downs KOA Journey
Joplin KOA Journey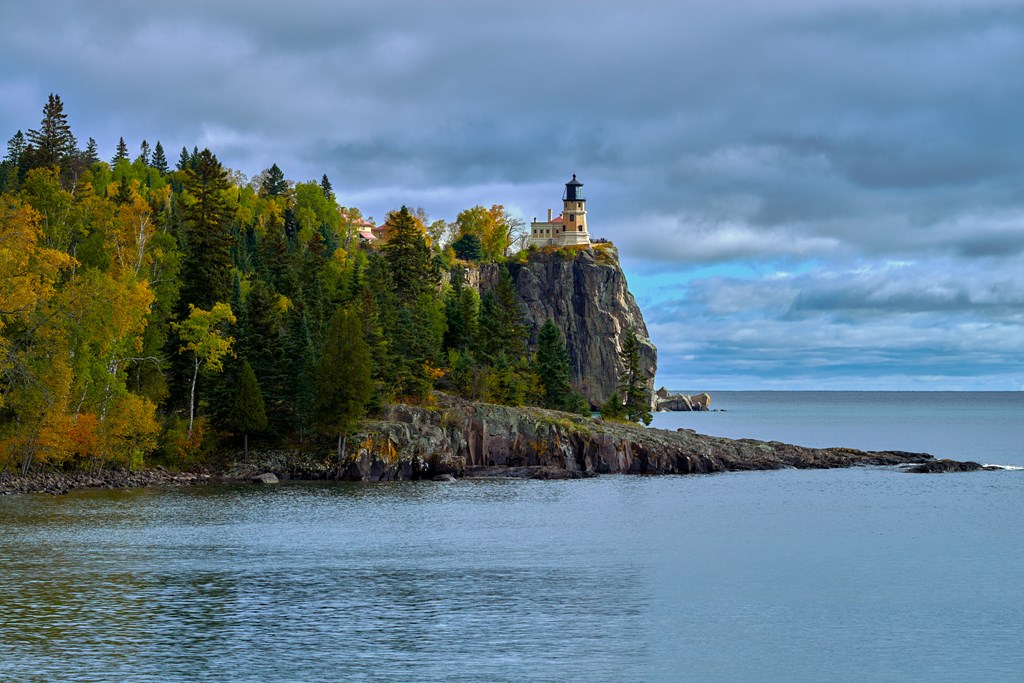 9. North Shore Scenic Drive, Minnesota
There's a lot of ground to cover in Minnesota, the "Land of 10,000 Lakes". But where to begin? For an exciting, scenic ride in this state, make like Bob Dylan and head to Highway 61 on the state's northernmost border.
The spectacular 154-mile stretch of road called the North Shore Scenic Drive (also dubbed the 'All-American Road') runs along Lake Superior between Duluth and the Canadian border. Here you can feast your eyes on the north shore of Lake Superior, small shoreline towns, and eight state parks. Despite the area's jaw-dropping beauty, relatively few people visit or know much about the North Shore Scenic Drive.
Minnesota has deep Scandinavian roots, which partly explains the great beer scene, ski scene, and fresh lake-to-table eats dotting Highway 61. The harbor town of Grand Marais is an arts center, and the 1910 Split Rock Lighthouse is a great place to learn some local history. Duluth is the biggest city nearby and has the Aerial Lift Bridge, Great Lakes Aquarium, and a train museum.
There are numerous streams and waterfalls to explore along the Superior Hiking Trail, with the biggest falls at Grand Portage and Tettegouche state parks. Breathe in the fresh boreal forest air, and if you're brave, dip a toe in the chilly waters of Lake Superior. Just don't sleep on this amazing roadway.
KOAs along the way:
Cloquet / Duluth KOA Journey
Hayward KOA Holiday
Soo Line Trail / Onamia KOA
Thunder Bay KOA Holiday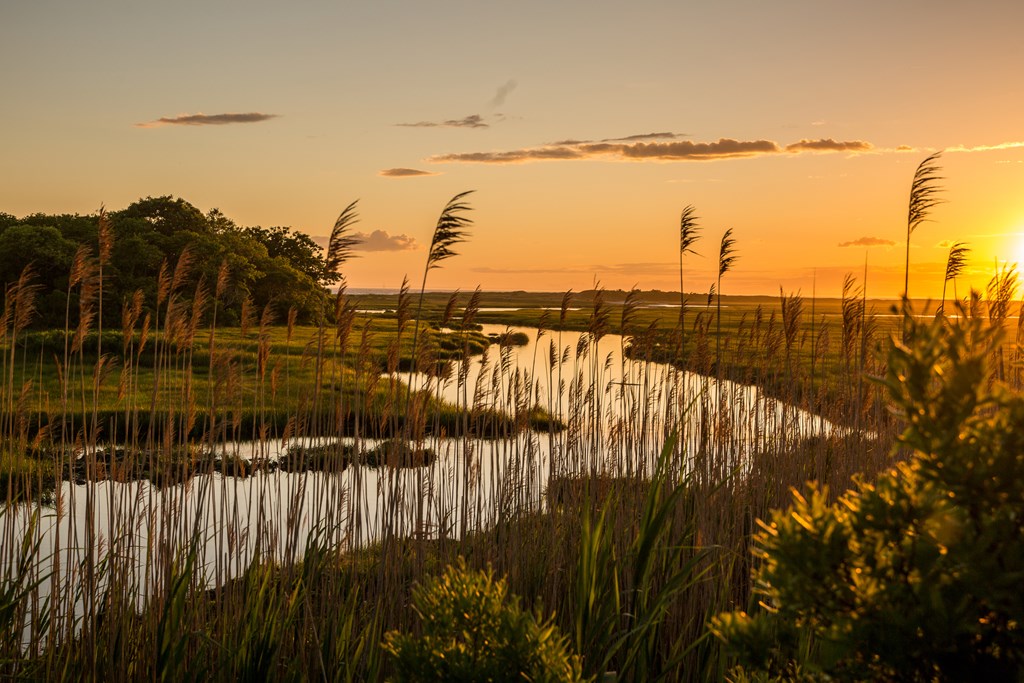 10. Route 6 through Cape Cod
Cape Cod's Route 6A is also known as Old King's Highway. This old — and beautiful — stretch of road includes the largest historic district in the country!
In 2021 Old King's Highway was granted National Scenic Byway status. Here are some of the highlights of this journey:
Local history has it that Old King's Highway predates colonial times. It was originally a Native American Trail and trade route traveled for thousands of years and, later, a cart path for early settlers traveling to the region on the Mayflower. In the 17th century, the path became an extension of Plymouth Colony's King's Highway, but today it still follows much of the original cart path with Cap Cod Bay to the north, and inlets, creeks, marshes, and small tidal rivers dotting the landscape.
Route 6A traverses about 62 scenic miles from one end to another, with a ton of great stops along the way. Wiggle your toes in the sand at Herring Cove Beach in Provincetown, browse Titcomb's Bookshop in Sandwich, and make a killer bouquet at Cape Cod Organic Farm in Barnstable, Massachusetts.
Interestingly, within the highway district, you can find original examples of nearly every period of American architecture dating back to the 17th, 18th, 19th, and 20th centuries. The route is unique in that it reflects a changing vision, people, and country. Cozy, modern restaurants and accommodations welcome you in one town, while another town might showcase very old stone walls and cemeteries, a sea captain's house, pilgrim churches, and general stores.
KOAs along the way:
Boston / Cape Cod KOA Holiday
It's great to experience scenic roads when you're traveling. Seek them out in your rental car on a work trip, or make a point to [travel] these stretches on your way to another destination via your car or RV.
The best part is, there are no rules for a great road trip — just pick a place on the map and get driving! Explore your own backyard! Make your way across multiple states, or hightail it to the coast. The important thing is to seek out those less-traveled backroads and always keep one ear open for new and exciting scenic byways. Go for a ride across the prairie, climb the mountains, roll through the desert, and glide along the coast. Just. Keep. Going.
There is so much natural beauty to experience, as well as places rich in culture, art, and history. And all you have to do is hit the road.
---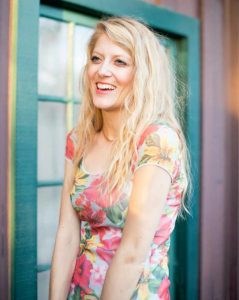 Leslie, a.k.a. Copy Girl, is a copywriter who gets butterflies from telling stories through words.
Her voice comes from a place filled with passion, dreams, and lots of sugar. "Cake over steak" is her go-to motto.
With over 10 years of experience in crafting words, and years of embarking on travels that have taken this Montana girl to some incredible places, Leslie love the adventures of both body and mind her writing takes her on.
Everywhere she goes, she takes this advice with her:
"Hold on to your divine blush, your innate rosy magic, or end up brown." – Tom Robbins, Jitterbug Perfume
To see what Leslie's up to in the writing world, visit her website here.