The teen and preteen years are full of wonder and excitement, and yes, some challenges and growing pains along the way. During these years, tensions and emotions can run high — for both parents and kids! That said, every age has its challenges. And when it comes to kids, everyone's happier when we embrace all the different ages and stages rather than fight them …  particularly while planning a big event like a family trip.
Teens are a special breed, and we love them for it. Consider the following strategies to help make your next RV trip with teens low-stress, memorable, and fun.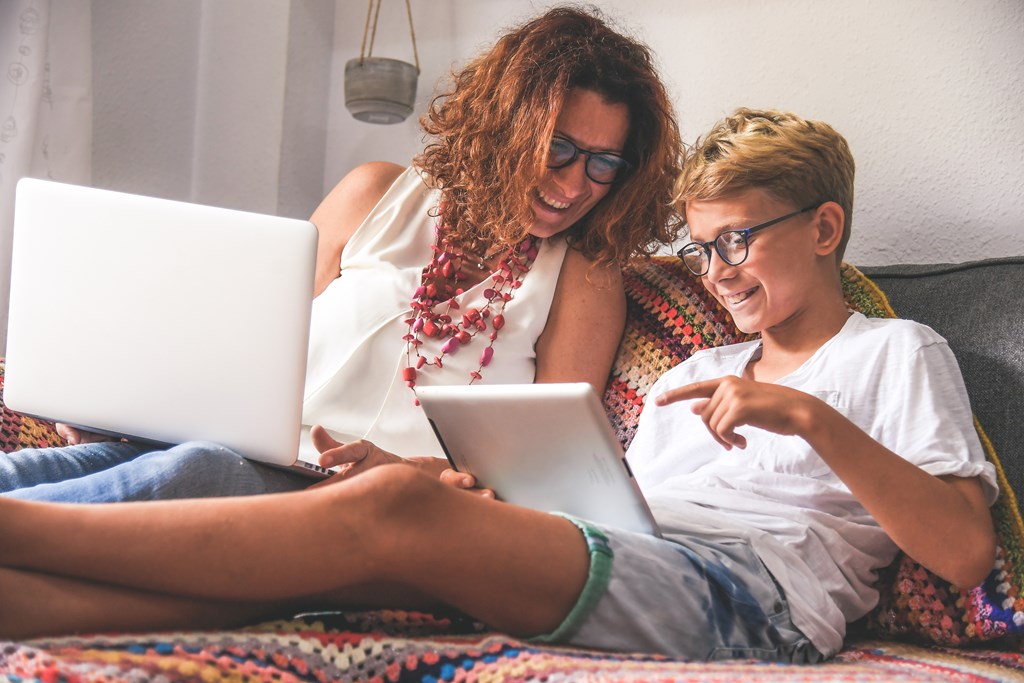 1. Seek Input From Your Teens From the Beginning Of Your RV Trip Planning
When it's time to daydream, plan, and orchestrate the next RV excursion with your teen(s), make sure you know your audience. You wouldn't drag your Great Aunt Martha on a sky-diving tour without her input (hopefully). Kids — especially older kids — deserve equal consideration and respect when it comes to prepping for something big like a family trip.
Talk with them about the RV (whether you're renting or buying) and the destination(s). Where have they always wanted to go? Is there a region they've read about in a book, or have been dreaming about since seeing it on their favorite series? Could you embark on a multi-stop road trip that checks some of your wishlist items as well as theirs?
There are lots of places to see and things to do from the comforts of an RV. You might plan your trip by region: desert, ocean, mountains, or lake. Or by activity: hiking, food tour, or exploring national monuments.
No matter where you decide to land, don't skip the all-important brainstorming session with your teen. Gaining their input from the get-go is sure to set everyone up for success.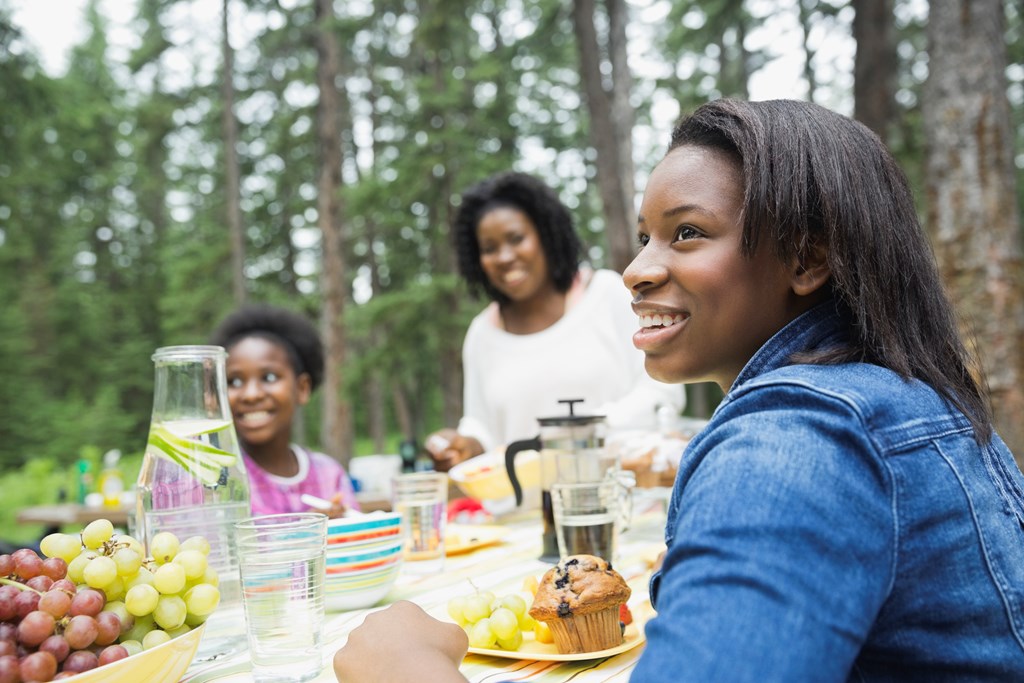 2. Collaborate on the Menu
Understatement of the century: teens love food! They spend lots and lots of time snacking, enjoying meals, burning off energy, and then dreaming about their next snacks and meals. All this to say, make sure the food part of your travel plan is fun, satisfying, and memorable.
First things first — get them involved. Teens can be a great help with planning quick snacks and some meals. Consider assigning each child a meal to shop for, prepare, and cook at the site (you can be their sous chef!). This way, they're taking the initiative, learning valuable life skills, having fun, and even lessening your workload … it's a win all around!
It's a great time to teach your teen how to build a fire (or continue to practice the all-important skill alongside them). After they've successfully stoked the flames they can then tackle the challenge of cooking a meal for others over an open flame. They'll love practicing this survival skill and feel proud when they've cooked the family their very first campfire meal!
And while cooking campfire meals is awesome, it can also be great to just get out of the RV once in a while and treat everyone to a no-cook night (think restaurant or takeout). Keep things exciting and plan (maybe even surprise them with) a pizza night or a brunch at a popular local destination.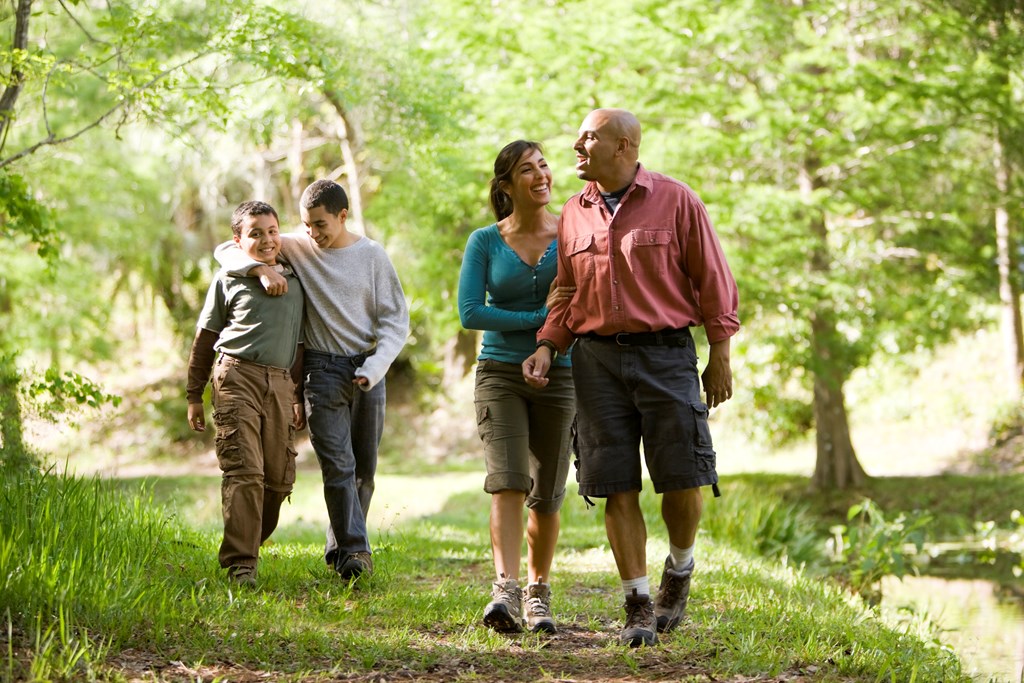 3. Talk "Family Rules" in Advance
It might be a good idea to implement some family rules or guidelines well before you pull out of the driveway. Perhaps you want to limit time spent on technology or decide on a "lights out" time so no one's pulling all-nighters. If that's the case, set aside some time to communicate these things clearly, and keep the list short.
A family meeting is a great time to talk frankly about expectations and responsibilities (like the meal planning idea, above). And if the idea of a "family meeting" makes you sweaty or even makes you want to roll your eyes like a — well, teen — then brush up on your delivery with these tips from a family coach for a productive, non-cheesy family meeting session. The main thing is to make sure everyone listens, shares their thoughts, and is heard.

4. Personalize Outings and Activities for Your Teen
Our teens are interesting and multifaceted humans. An RV trip offers the perfect opportunity for us to kick back and observe what they are interested in, what they love, and who they are becoming. It's even better to incorporate these passions into the trip itself. They'll never forget it!
For teens who love shopping and soaking in local color, search out towns that have unique shops brimming with local and handmade goods.
See how your history buff feels about visiting a special historical site, museum, or presidential library. There's tons of history in the United States' spectacular national park system and along the coastal regions like New England and St. Augustine, Florida.
Your high-energy athlete might love to push herself and practice her technical skills over a couple miles of scenic mountain biking trails, or hiking the Grand Canyon. A road trip is also a great time to try new adventure sports like surfing, paddleboarding, and rock climbing.
The key here is to actively seek out, talk about, and plan something for everyone (yes, even the parents).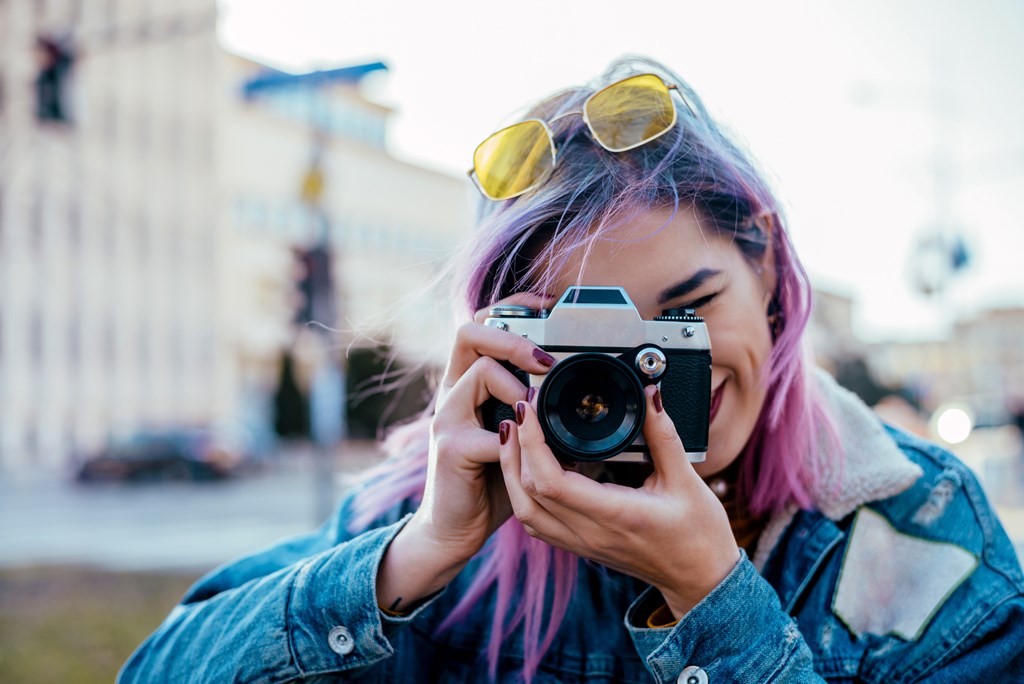 5. Encourage Teens to Practice a Skill or Craft … On the Road
While you're personalizing the trip… encourage your teen to practice a skill or craft they love (or want to learn) along the way! So much inspiration can be gained from exploring new regions and trying new things.
Do you have a budding videographer or photographer? What better time to try different aperture settings and frame landscape shots than on a family trip?
Maybe they're up for sketching or painting landscapes, crocheting in their downtime, or identifying native plant and wildlife species. Stargazing is also an exciting hobby for many RVers, and a simple search will lead you to designated dark-sky parks where visitors can gaze at and learn about metallic clouds, shooting stars, constellations, galaxies, and even the Northern Lights.
Here are some more camping hobbies that are ideal for families who spend lots of time in the great outdoors. At the very least, never underestimate the power of a good book (or four) on a trip. The sky's the limit with the number of fun things to discover, explore, and practice when you're slowing things down in an RV.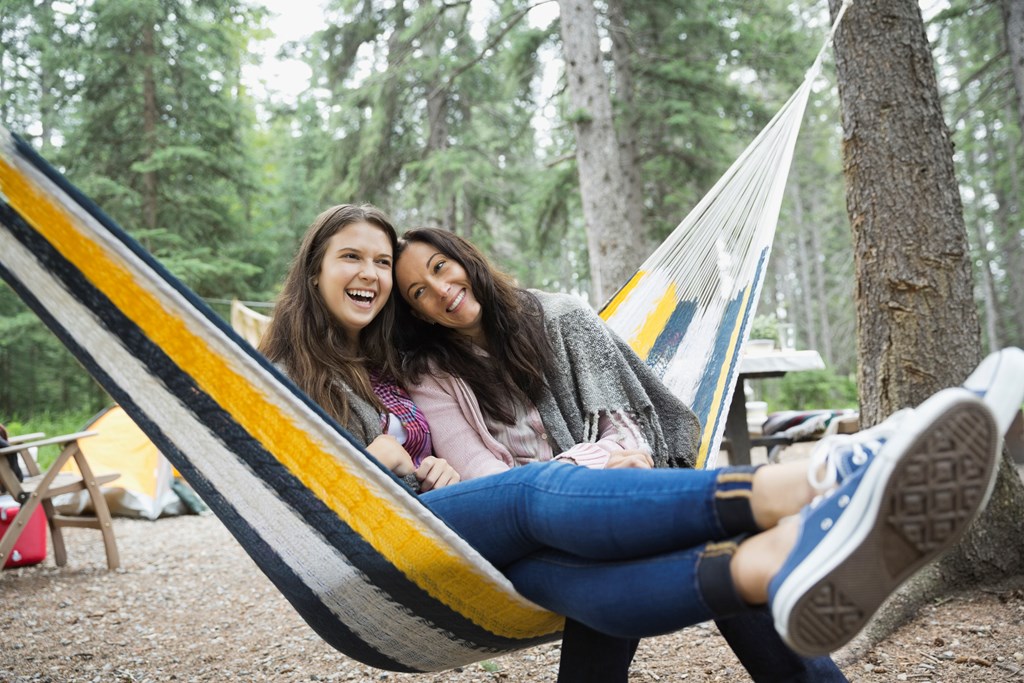 6. Surprise Teens with Some Trip Swag
While good WiFi will probably be a nice perk if and when it's available, the internet is not the only thing teens care about. Pump them up and set the tone for the upcoming getaway by gifting your teen (or the family) a little something they can use during the trip.
Your sleepy guy or girl might love a packable hammock to string up between the trees at camp. Your music-lover will be thrilled with a new set of headphones for trail runs and downtime.
Everyone can enjoy the fun of a new portable outdoor game like collapsible cornhole, ring toss, or croquet. Maybe they'd appreciate a new camping essential or two, like a comfy foldable camp chair, luxe sleeping pad, or rechargeable camp lantern.
And don't underestimate the pleasure of practical gifts like a new, warm blanket or camp shoes for staying cozy and dry in all weather.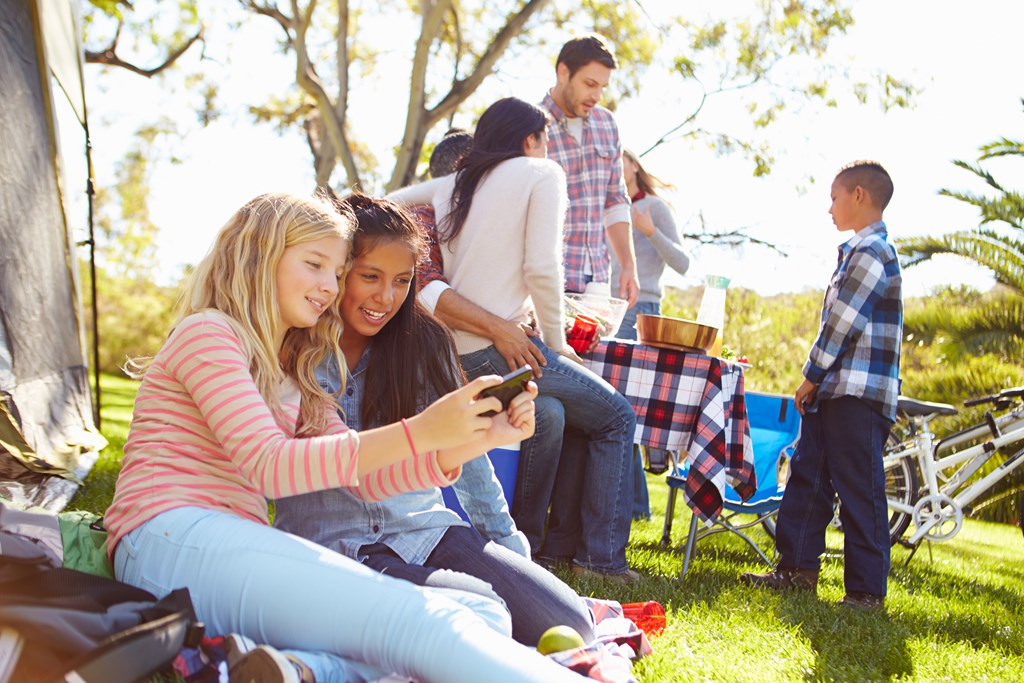 7. Pencil in Down-Time for Teen Travelers
While planning your travel itinerary, just say no to overbooking. Running around, trying to cram in too many destinations and activities is stressful for everybody, but children and teens who aren't making the calls can be even more sensitive to over-exertion and disturbances in their routine. Rushing around is often a recipe for tired, grumpy travel companions.
Instead of being the designated "Activities Director", always check in with the group and get a consensus on what to do, for how long, and then how and when to relax
And while you're downshifting after that hike, horseback ride, or long afternoon on the road, be sure to take some time away from each other. Quality alone time, whether spent reading a book, listening to music, daydreaming, or going for a walk, is essential for most of us to recharge our batteries and mentally prepare for "the next thing".
It's tempting to try and have every moment accounted for on a road trip or family vacation to make it feel 'worth it". It's important to remember, however, that downtime is both enjoyable and essential for everybody. Schedule in downtime, and be ok with it 'just happening'. No one can go-go-go all the time.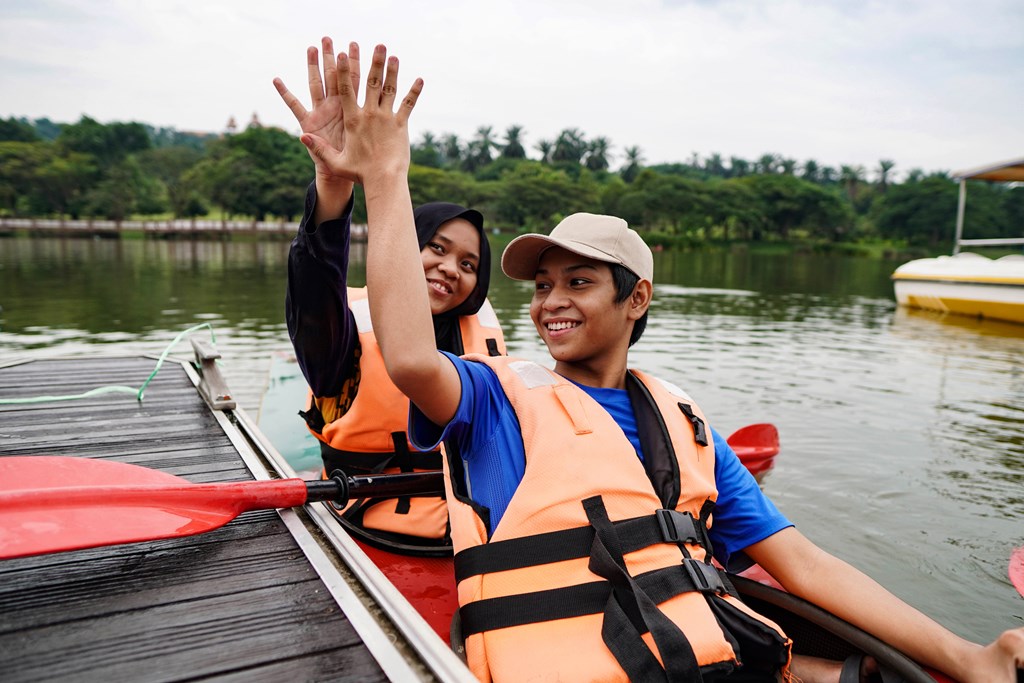 8. Let Them Call the Shots
As parents, it can be tough (or at the very least feel unnatural) to relinquish control. But that's what needs to happen for any group activity to be successful, no matter the ages of our travel companions.
Teens are not little kids anymore. Ask for their input in the planning process, and keep getting that input along the way. It's common (and encouraged) to deviate from the plan on any trip. Plans change with the weather (and so many other factors) so leave plenty of room for spontaneity.
When the rain falls, take a vote on whether to have a movie night or board game tournament. When tricky schedule conflicts arise, seriously ask for their thoughts on how to pivot. Seek everyone's input. Let their voices be heard. They might come up with a solution you'd never have thought of.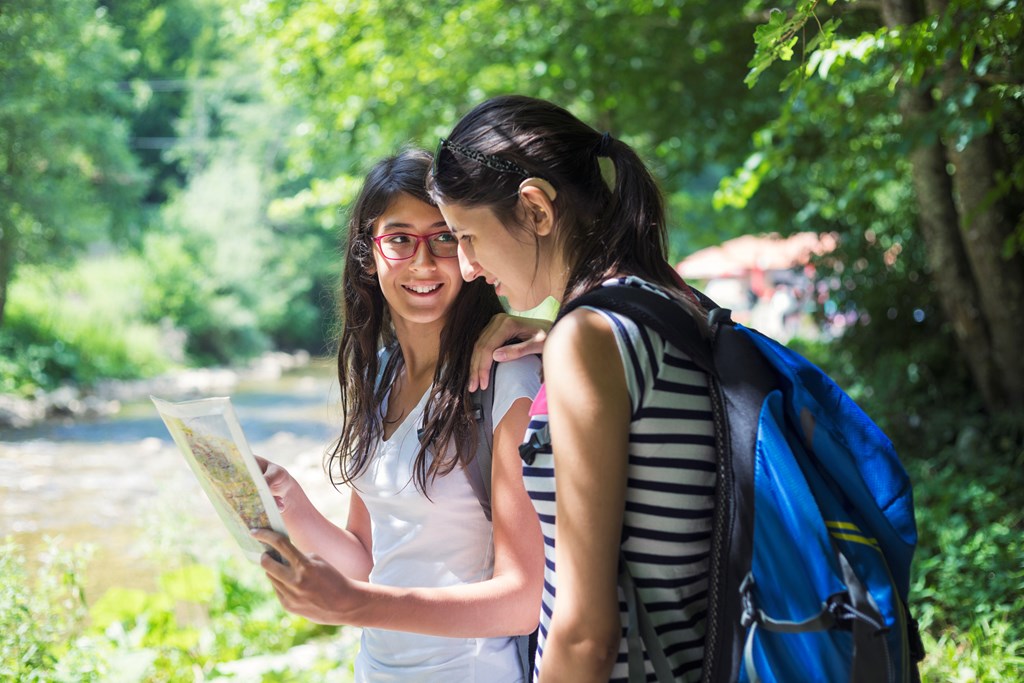 9. Invite a Friend, or Two
No doubt about it, friends are the flowers in the field of life. They make our bad times better and our good times great. Teens, in particular, hold tight to those special relationships.
Consider the benefits of inviting a special friend or two with you on the road. With his or her buddy in tow, your teen has someone else to share the experience with. Friends often inject some new energy and a fun dynamic into the whole travel scene.
You'll enjoy getting to know your child's bestie, and you'll probably also enjoy the additional downtime for yourself while they chat and explore.
To spice up your RV trip even more, the recipe is simple: Just add friends.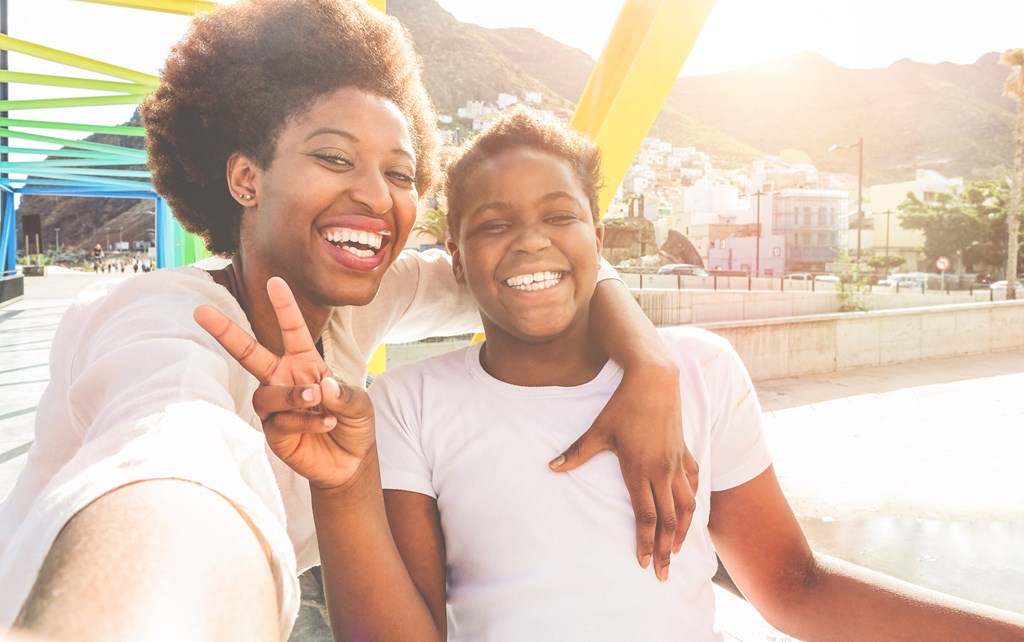 10. Take Time to Connect With Your Teens
Despite all of our efforts to plan for the big events and important moments in our kids' lives, those lifelong memories happen when we least expect them to. Rest assured that your teen is growing and learning on this trip. Even on the days they seem a little down. Even if they're napping the day away. Even when things don't go the way you expected.
While you can't plan for heartfelt moments and conversations with your teen, you can certainly make room for connection. It happens spontaneously — when we're cooking together and eating together, when we hear that one song on the radio, or the horseback ride reminds you of a funny story from way back when you were a kid.
If you struggle to communicate with your young adult, rest assured you're not alone. This age can be tricky, and being on a trip together is already a great start. Beyond that, you can review some positive communication strategies to help you talk with your teen. Remember that they're new to all this communication stuff, too.
Often meaningful connection starts with just being there and ready to listen — without judgment or agenda. After an action-packed day, take time to sit together in silence and see what comes about naturally.
Traveling with teens is great for so many reasons: They can lend a hand with heavy or complex tasks throughout the journey, like cooking, navigating … maybe even driving. And they're sure to bring great input, suggestions, skills, and knowledge with them when it comes to the itinerary and travel plans.
Teens are also funny and energetic travel companions. With their youth, unique outlook, and Joie de vie, they help us to see the world (and travel) with new eyes. Be prepared to work alongside them, to learn new things about and with them, on your next family RV trip!
---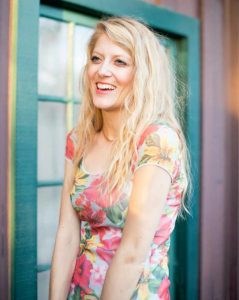 Leslie, a.k.a. Copy Girl, is a copywriter who gets butterflies from telling stories through words.
Her voice comes from a place filled with passion, dreams, and lots of sugar. "Cake over steak" is her go-to motto.
With over 10 years of experience in crafting words, and years of embarking on travels that have taken this Montana girl to some incredible places, Leslie love the adventures of both body and mind her writing takes her on.
Everywhere she goes, she takes this advice with her:
"Hold on to your divine blush, your innate rosy magic, or end up brown." – Tom Robbins, Jitterbug Perfume
To see what Leslie's up to in the writing world, visit her website here.