North America doesn't have quite the deeply-rooted history that other areas of the world do. (We're looking at you, San Marino – the smallest and oldest country in the world, founded in 301 BCE.) However, that doesn't mean there isn't some great history on this continent that makes it a truly unique one worth celebrating.
Chances are good you learned much of North American history sitting in class as a kid, but if you ask us, that's not the best way to learn history. We prefer a more hands-on approach to get you really engaged in what highlights the past of this part of the world.
And if you're reading this article, chances are good you feel the same. Being a history buff and getting your fill via books and movies is great, but it's more fun and memorable to take matters into your own hands and see in real life the places that you've spent years reading about.
We've put together a list of the top places for history buffs to visit all across America that will fill your history cup and give you some adventures of your own along the way. Because what better way to experience the must-visit places in America than via a road trip with top-notch camping along the way?
Here are the spots you don't want to miss.
American Destinations Every History Buff Should Visit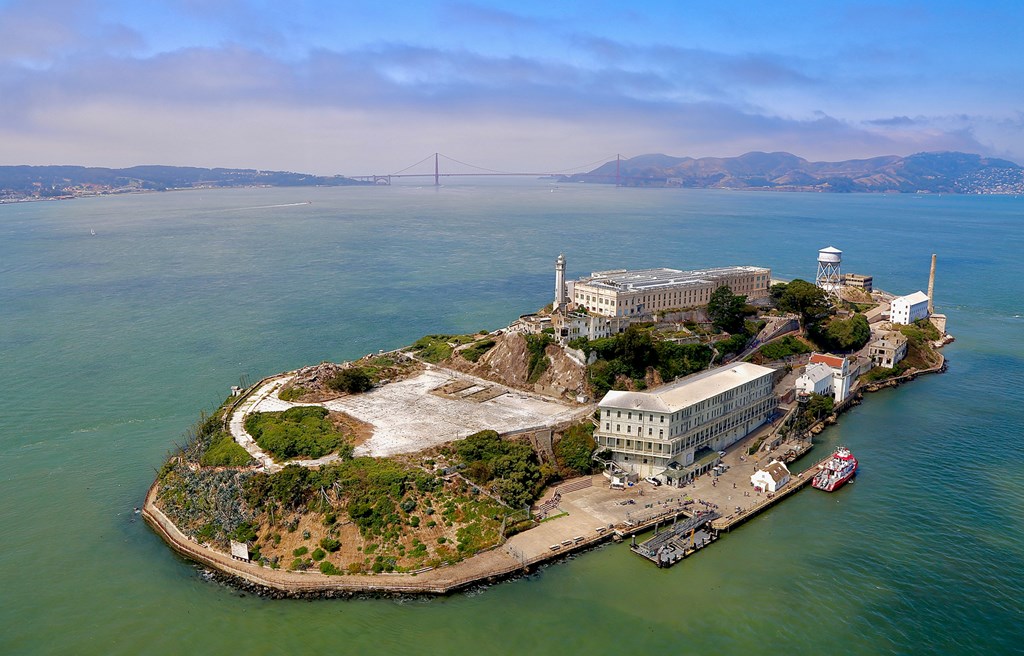 1. Alcatraz Island | San Francisco, CA
Head to the San Francisco Bay, hop on a 15-minute ferry, and make your way just a mile offshore to see the famous Alcatraz Island. The main claim to fame of this island is the abandoned federal prison that locked up notorious criminals such as Al Capone. However, that's not how it got its start. Alcatraz originally served as a U.S. military reservation under the orders of President Fillmore. It was then used by the military to protect San Francisco Bay, which led to Fort Alcatraz being built.
Today, Alcatraz Island is known as one of the most haunted places in the world. Though it seems impossible that some prisoners managed to escape from this fortress, it has happened. Others tried and didn't succeed (and likely haunt the area now). Once you see this place in real life, you'll be even more amazed at how the successful escapees were able to pull off such a feat.
While it is a hot spot for tourism, the island serves other modern-day purposes as well. Alcatraz Island is also home to the oldest operating lighthouse on the West Coast and provides safety to those out on the waters.
KOAs nearby:
San Francisco North / Petaluma KOA
Santa Cruz North / Costanoa KOA
Santa Cruz / Monterey Bay KOA Holiday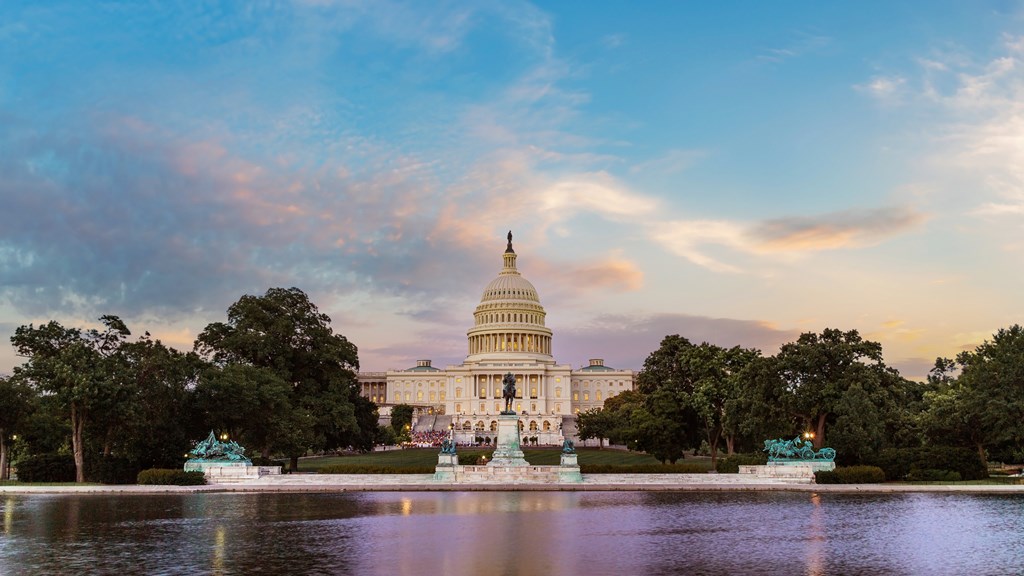 2. Capitol Building | Washington, D.C.
The Capitol Building is an iconic piece of America's past, present, and future. It is home to Congress, and is claimed to be "the most recognized symbol of democratic government in the world." Here is where Congress meets to create the laws that rule the United States and also where new presidents are sworn in.
The original Capitol began construction in 1793 and was fully completed in the 1850s, though each part was built one at a time, with some years in between them. You can imagine that it's changed since its original erection, as Congress has outgrown the original building. But what stands today still holds the same importance.
A tour of the Capitol will take you through the Crypt, the Rotunda, and the National Statuary Hall. If you've got your heart set on visiting the Senate and House Galleries, you'll need a separate pass for that. However, you won't have to pay for it. All of the Capitol tours are entirely free – you simply need to register for them ahead of time.
KOAs nearby:
Washington DC / Capitol KOA Holiday
Harpers Ferry / Civil War Battlefields KOA Holiday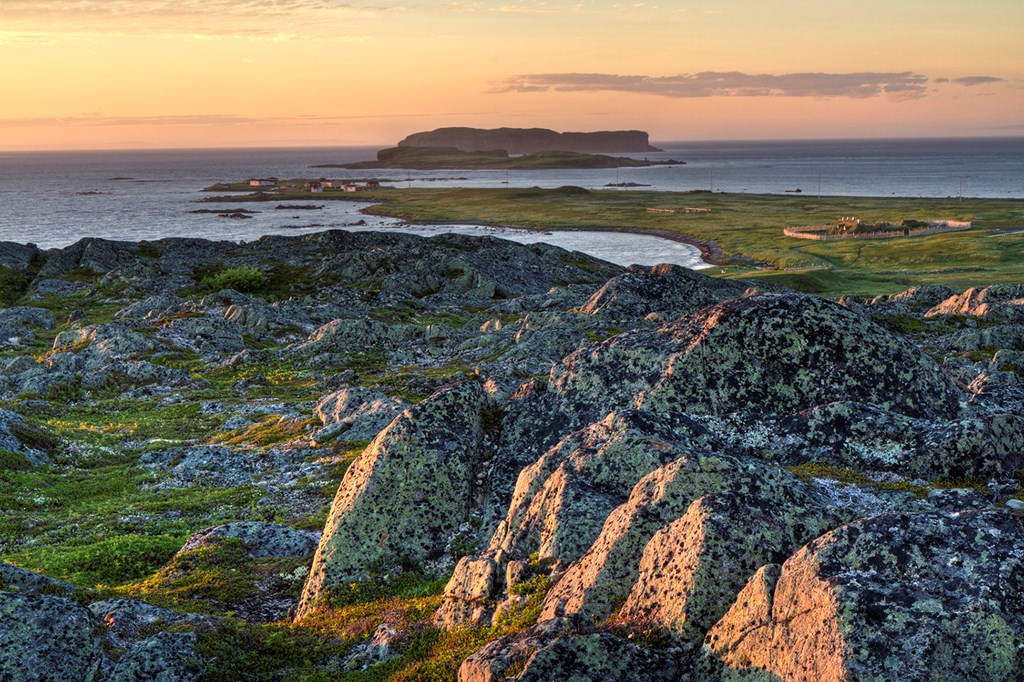 3. L'Anse aux Meadows | Newfoundland, Canada
Though Christopher Columbus gets all the credit for discovering North America, he wasn't actually the first one to do so. Years before he made his way over to this part of the world, Vikings arrived in North America. How do we know this? Well, there's proof in the form of L'Anse aux Meadows.
This 11th-century Norse settlement is evidence of the first Europeans in North America, but it wasn't excavated until 1960. What the excavators found changed the way we look at American history. The archaeological site has turf structures with timber frames that very closely resemble those found in Greenland and Iceland around the time these were built. The turf roofs served as a way to protect them against the harsh winters that were often experienced in this part of the world.
Today, the buildings and rooms of the settlement display what Norse life looked like and include artifacts such as the tools used for iron smithing.
The only unfortunate thing about this site is that it's not exactly easy to get to. It sits on the northernmost part of Newfoundland, which means you can get there from the St. Anthony Airport or embark on a 10-hour road trip starting in St. John's.
KOAs nearby:
Gros Morne / Norris Point KOA Holiday
4. Kennedy Space Center | Cape Canaveral, Florida
Even if you don't consider yourself a big space nerd, that doesn't mean that you should skip on visiting the Kennedy Space Center. This place is home to a history that forever changed the United States, so don't miss the opportunity to see this place in person.
Kennedy Space Center has served as the main launch center for NASA since 1968. It was from here that Apollo 11 launched, with Neil Armstrong on board and ready to become the first human being to walk on the Moon. Though probably the most famous launch from here, there have been numerous other key launches since then that have opened our eyes to a universe we couldn't have imagined in our wildest dreams.
A visit here will let you experience all kinds of attractions, including the U.S. Astronaut Hall of Fame, Shuttle Launch Experience, astronaut training simulators, and even the chance to meet a real astronaut. We think your kids will go wild over this place just as much as you will. You may even get lucky enough to watch a launch if you time your visit right.
KOAs nearby:
Titusville / Kennedy Space Center KOA Journey
Orlando / Kissimmee KOA Holiday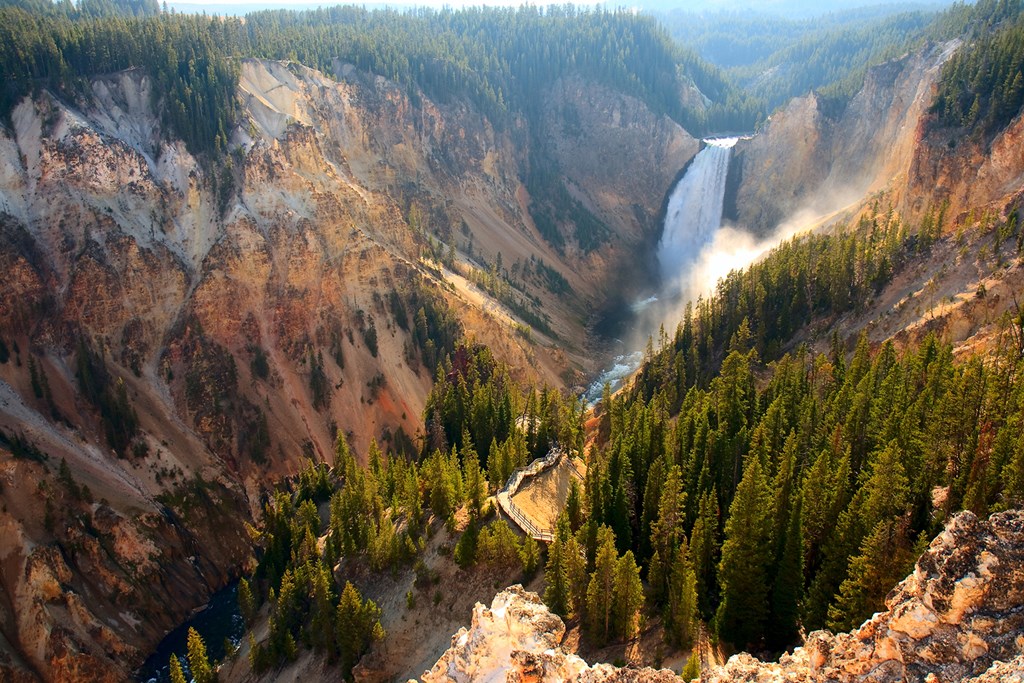 5. Yellowstone National Park | Wyoming and Montana
We had to put a national park on this list because we love them so much. And this national park, in particular, deserves some special attention.
Yellowstone National Park was the first national park in the United States, a title given by President Grant in 1872. Though we love that piece of its history, that's far from it. The ecosystems in this park give us insight into the topography of America and make it one of the most popular tourist destinations in the United States.
The area that is now called Yellowstone National Park has served as a home, hunting grounds, and a route of transportation for over 11,000 years. The history here runs deep. And park managers use the clues found in the park to paint a picture of what life looked like for the people that were here in the past, and how their lives may have impacted the area.
The top attraction at this national park is Old Faithful, an erupting geyser that shoots anywhere between 3,700 and 8,400 gallons of water 106-180 feet up in the air every time it erupts. And it erupts every 45 to 125 minutes, so you won't miss it.
KOAs nearby:
Yellowstone Park / West Gate KOA Holiday
Yellowstone Park / Mountainside KOA Journey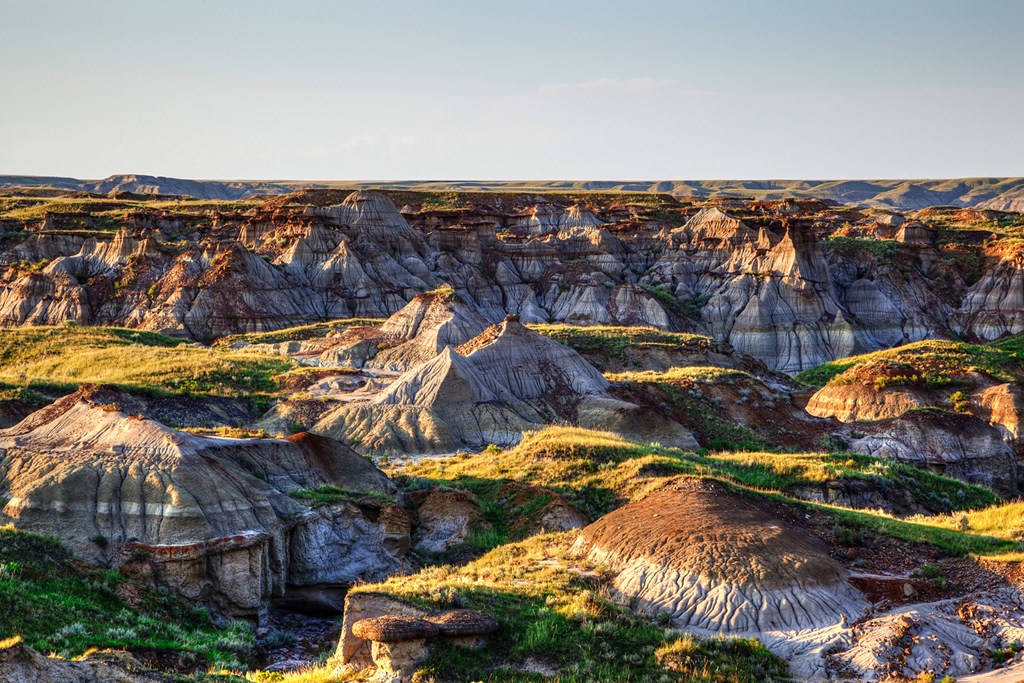 6. Dinosaur Provincial Park | Alberta, Canada
Let's rewind time to long before any explorers made their way across the sea and to Canada. At this time, dinosaurs ruled the world, and this area of Canada specifically. And today stands Dinosaur Provincial Park to honor the creatures that lived here 75 million years ago.
When dinosaurs lived here, this part of Canada was a sub-tropical forest that looks very different than what it is today. However, you can still see some of the remains of the animals who called this home. Here you'll find some of the most extensive fossil fields in the world that have remains of over 35 species of dinosaurs that roamed in what stands as a UNESCO World Heritage Site today.
A visit here will let you explore the grounds and also dig for real dinosaur bones (you may find some!) to help with research projects at the Royal Tyrrell Museum.
Kids and adults alike will find great interest and excitement in this historical destination.
KOAs nearby: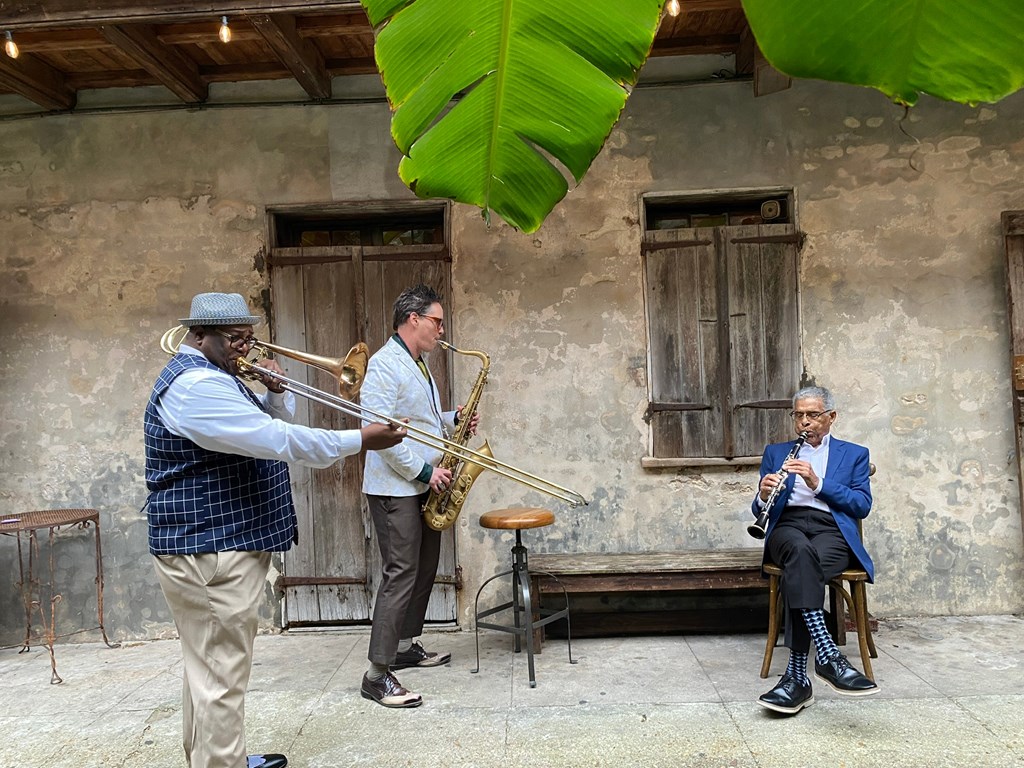 7. Preservation Hall | New Orleans, Louisiana
If you are a fan of jazz music, then you have Preservation Hall to thank for that. This place is the home of jazz, which is considered by some to be the true American form of music.
Since 1961, Preservation Hall has kept the tradition of New Orleans jazz music alive and has honored its history as well. What started as a place for jazz musicians to practice turned into a historic place that supports the jazz culture of New Orleans, which is a unique one that developed at the turn of the 20th century in an area where people from Africa, Europe, and the Caribbean all came together to share a love of music.
A band by the name of Preservation Hall Jazz Band was born in this place in 1963, and this crew toured around the midwest to share their style of music with the people, and the results were greater than expected. Interest in their jazz reached Japan, which led to the band performing on bigger tours that had them playing at the King of Thailand's palace and much more.
Today, Preservation Hall still stands as a fabulous place to see live jazz music at the spot where it all began.
KOAs nearby: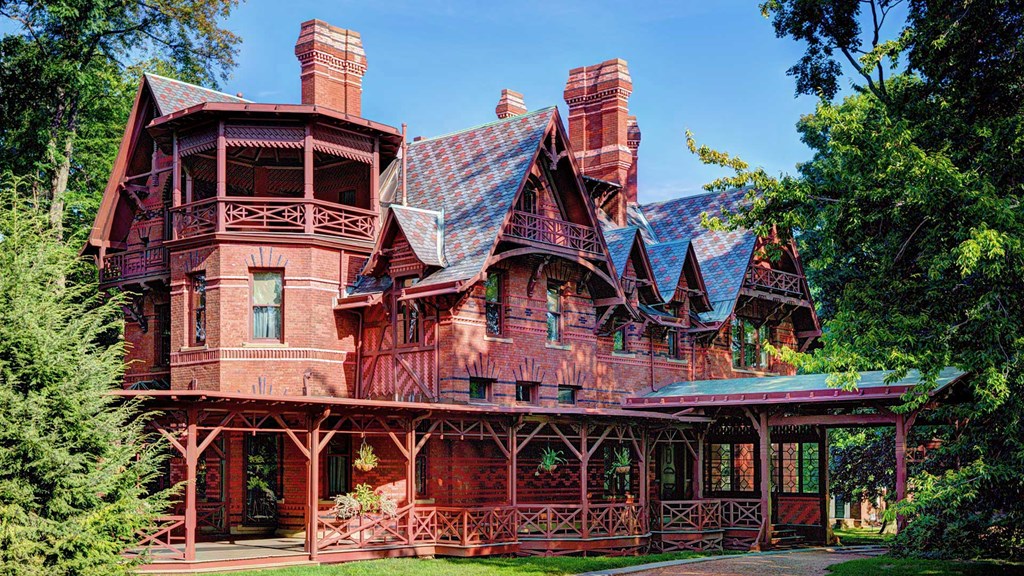 8. Mark Twain House & Museum | Hartford, Connecticut
You've likely read some of Mark Twain's books (shout out to Adventures of Huckleberry Finn), but how much do you know about the real Mark Twain? A visit to his house will give you a look into his life that you can't get through his books.
Twain's real name was Samuel Langhorne Clemens and he's recognized as one of the most famous American authors. His home in Hartford, Connecticut is where he lived and crafted some of the books that brought him to the height of fame. Though Mark Twain is long gone, the house has been restored to make it look the way it was when he occupied it. You can tour the home, which is recognized as a National Historic Landmark. And, in addition to that, you can participate in activities and educational programs onsite that allow you to dive deeper into the history of this iconic American author whose works played a role in most of our childhoods.
KOAs nearby:
Niantic / I-95 Exit 72 KOA Journey
Northampton / Springfield KOA Holiday
9. Disneyland | Anaheim, California
No, we didn't just throw this one on the list to make your kids happy. Disneyland is very important to the history of the United States, and even the world. It is considered by most to be the first theme park ever, which means it started a trend that has taken off across the globe.
Walt Disney not only created the first theme park ever but continued to create and innovate in ways never seen before. He set the bar pretty high for other amusements parks. So high, in fact, that both Disneyland and Disney World are thought to be the best amusement parks in the world today.
You can see all the advancements that have happened in the park since its original inception in 1955, but you can also visit some of the original attractions that are still operating today, including Mr. Toad's Wild Ride, Autopia, the Disneyland Railroad, and the Storybook Land Canal Boats.
Another interesting piece of history born from this place was the first-ever animatronic, created for the New York World's Fair in 1964. The animatronic is Abraham Lincoln, and you can see it on display in Great Moments With Mr. Lincoln at the park.
KOAs nearby:
Banning Stagecoach KOA Journey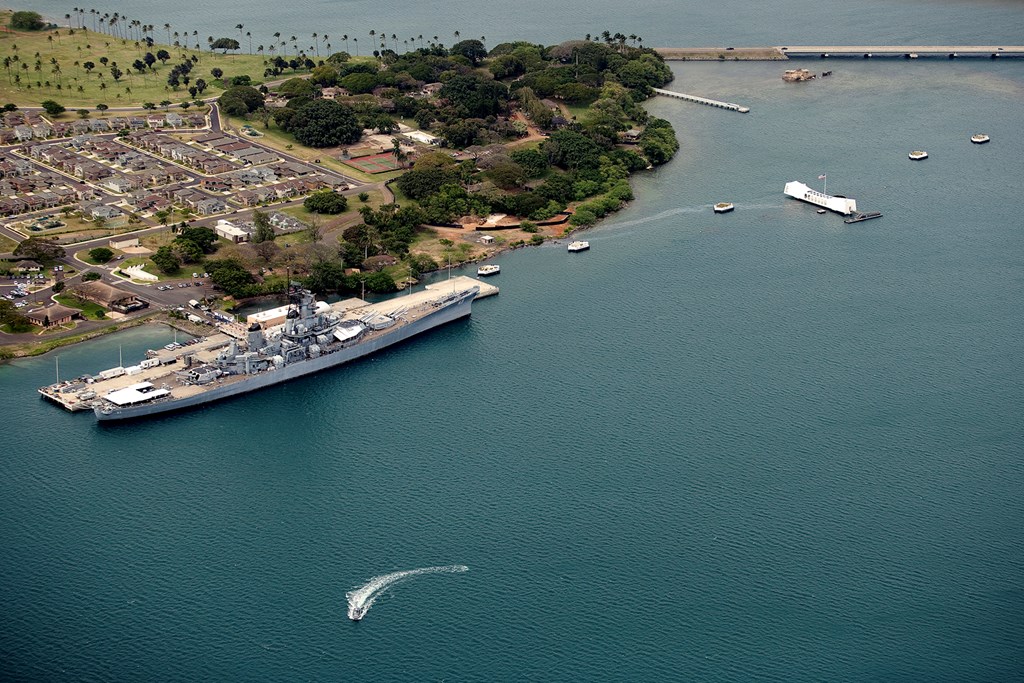 10. Pearl Harbor | Honolulu, Hawaii
Though this may not be the most beautiful sight to see in Hawaii, it is an important one that is a major part of history. Here you can get a deeper look into the surprise attack that happened here on December 7, 1941, and what resulted from it.
Pearl Harbor is home to five different historic sites, so you want a full day to experience all of them so that you can get the true scope of this place. Here you can tour the U.S.S. Arizona Memorial, the U.S.S. Missouri, the U.S.S. Bowfin Submarine, the Pearl Harbor Aviation Museum, and the U.S.S. Oklahoma Memorial. Some of the attractions here are free, some of them are paid, and in order to see the U.S.S. Arizona Memorial, you must reserve your spot ahead of time.
All of the sites are worth visiting, as they each hold a unique piece of the puzzle that makes this place such a rich, yet devastating part of American history.
We all know there is far more to the history of this part of the world than just 10 places. But, this list is a great place to start when looking for historical sites to visit in North America. If you've got kids embarking on this journey with you, they'll enjoy getting to learn history in a way that will be far more memorable to them than reading a book or watching a movie. And they'll likely have fun while doing so!
---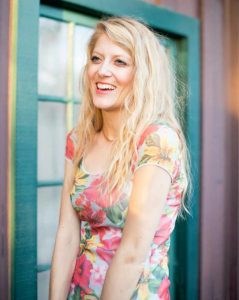 Leslie, a.k.a. Copy Girl, is a copywriter who gets butterflies from telling stories through words.
Her voice comes from a place filled with passion, dreams, and lots of sugar. "Cake over steak" is her go-to motto.
With over 10 years of experience in crafting words, and years of embarking on travels that have taken this Montana girl to some incredible places, Leslie love the adventures of both body and mind her writing takes her on.
Everywhere she goes, she takes this advice with her:
"Hold on to your divine blush, your innate rosy magic, or end up brown." – Tom Robbins, Jitterbug Perfume
To see what Leslie's up to in the writing world, visit her website here.
---