One of the best parts of a camping trip is that there are no rules and no one way to have a good time. That said, there are several must haves for camping you need to bring along to get the most out of your excursion. Many of these camping must have items listed depend on your unique circumstances, including where you are staying and what type of camping experience you hope to have.
Going Camping and Unsure What to Bring? Here is the Ultimate Camp Packing List
Campsite Must-Haves
        Indoor Camping Must-Haves
        Outdoor Camping Must-Haves
Tools for Camping
Camping Furniture
Clothes and Shoes for Camping
Cooking Essentials
Camping Utensils
Food & Snacks
Hygiene & Toiletries
Recreational Gear
Cleaning Items
Safety Items
First-Aid Must-Haves
Camping With Kids List
Camping With Pets List
Personal Belongings
Download PDF Camping Checklist
Campsite Must-Haves
As you shop and pack for your campsite essentials, remember to abide by all local laws and campground regulations. Some items may be prohibited, such as fireworks or out-of-state firewood. Keep in mind that many campgrounds have an on-site store that stocks essential items. You should also consider whether or not you are staying at a campsite with access to electricity and clean water.
Here is everything you must have when camping to create the ultimate camping retreat.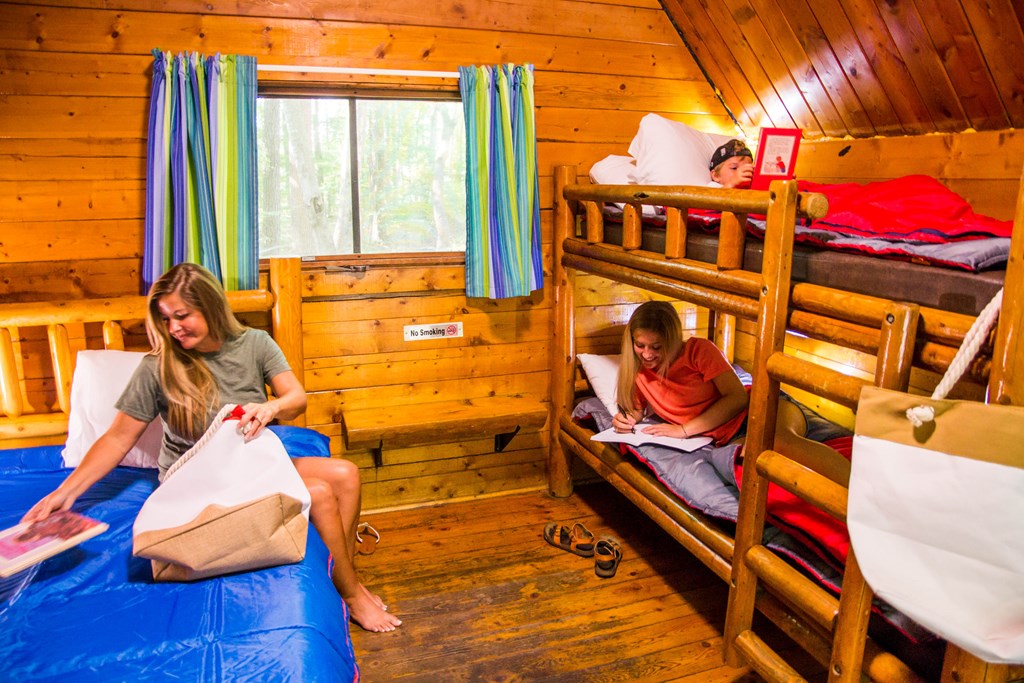 Indoor Camping Must-Haves
Indoor campsite essentials vary depending on what you are staying in. For example, a tent requires more supplies than a furnished cabin or RV does. If you're staying at a campground with partially furnished lodging, call ahead and ask what items they provide you and which ones you need to bring.
Some common indoor items to consider include: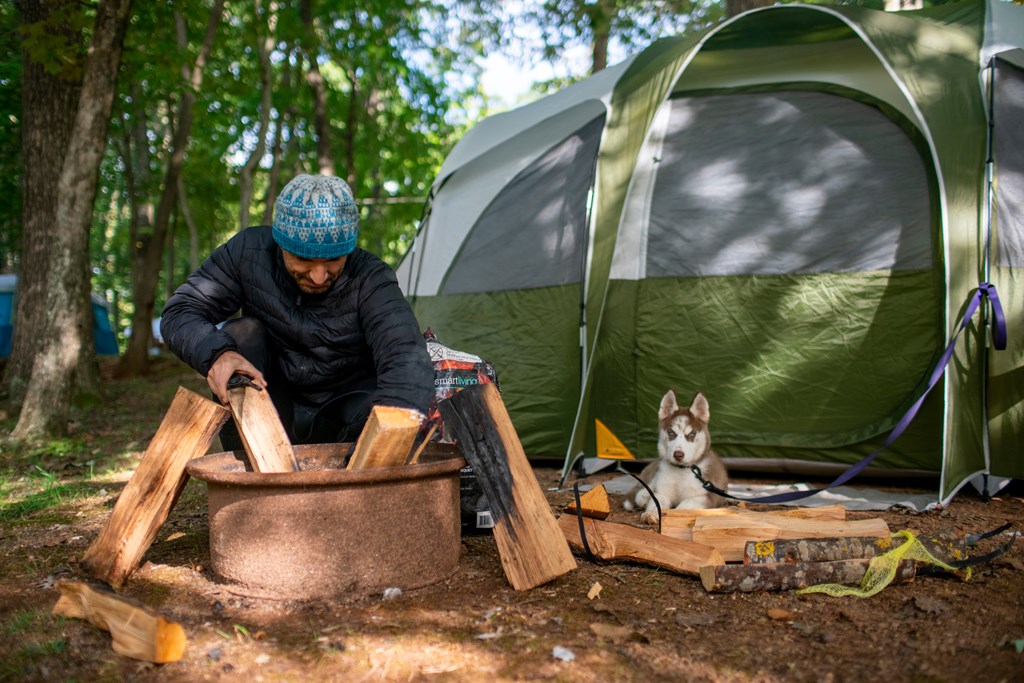 Outdoor Camping Must-Haves
Chances are, you will be spending more time outdoors than indoors at your campsite. You want the area to be as functional as possible, but without taking too much space. For this reason, choose multi-use items that are lightweight and weather-safe.
For the outside area of your campsite, you need: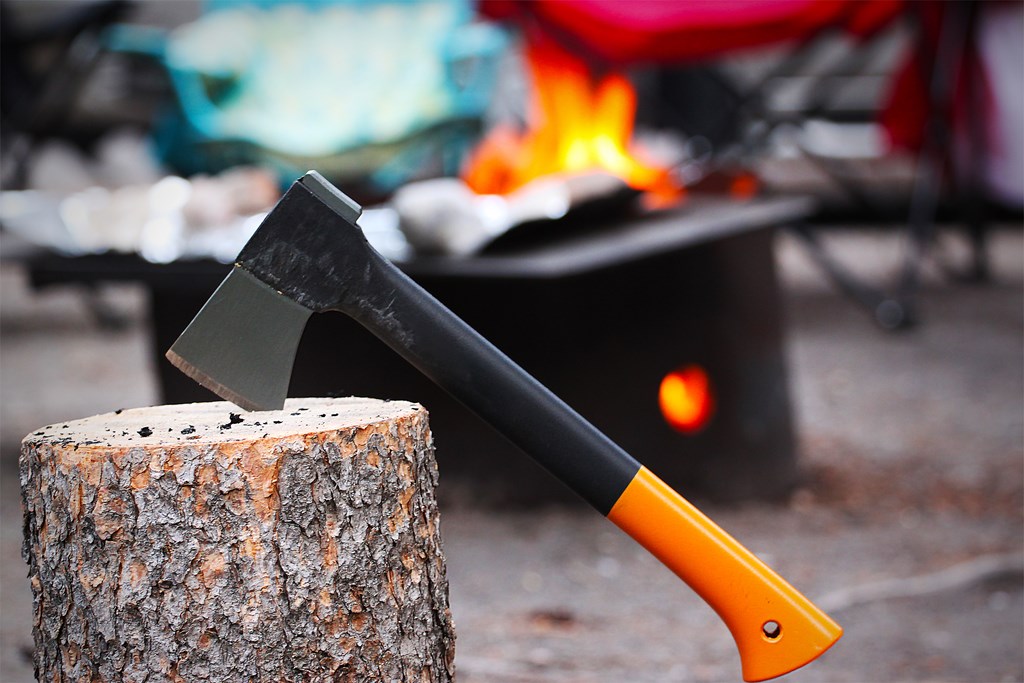 Tools for Camping
It is always a good idea to pack plenty of outdoor tools, even if you are not sure you will need them. You can use many items for several applications, including emergencies.
Make sure you have: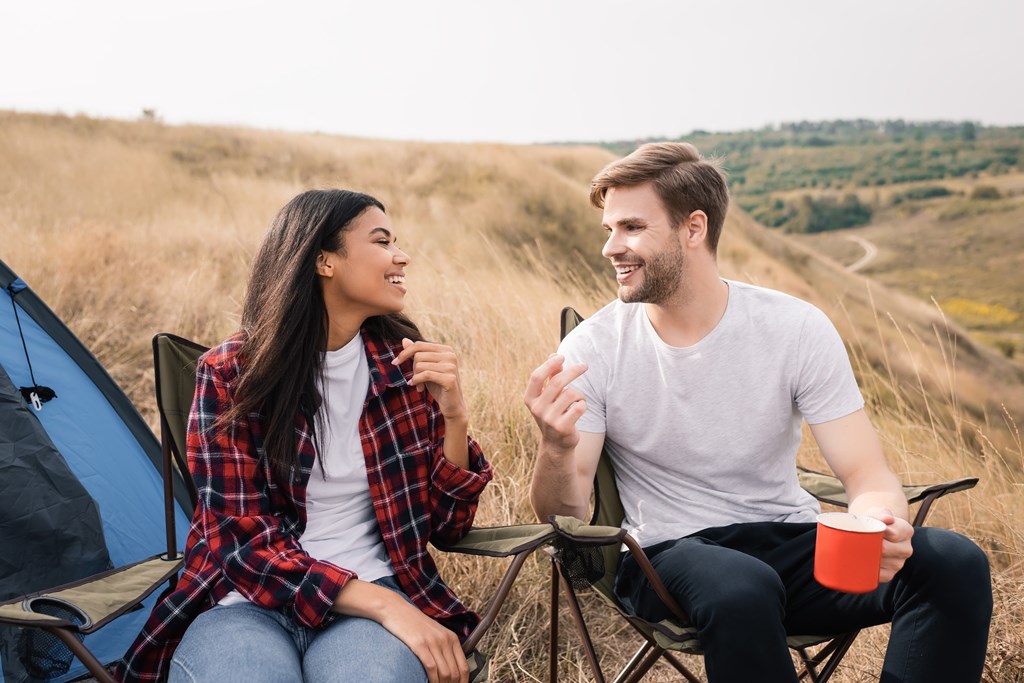 Camping Furniture
When choosing camping furniture, look for items that are weather-safe, easily portable and rated for outdoor use. Keep in mind that many of these items are different from regular outdoor furniture.
Most campsites have a picnic table, but you might also want: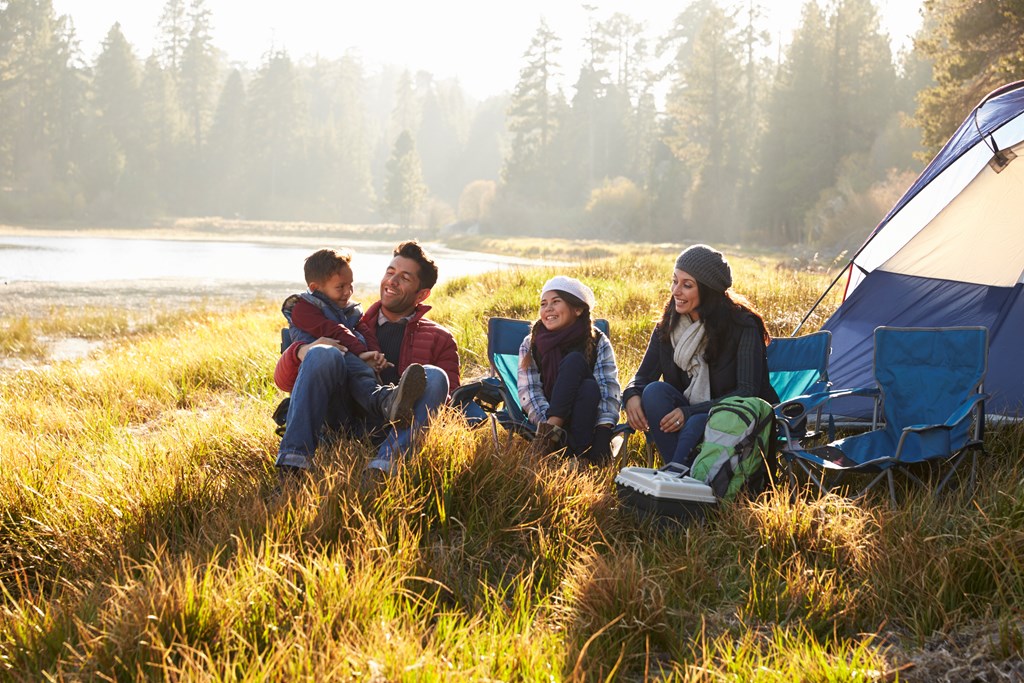 Clothes and Shoes for Camping
Remember to consider the season, local climate and weather forecast when packing your suitcase. To save space, tightly roll — rather than fold — each clothing piece and stack it inside your suitcase. If you are staying at a campground with laundry facilities or you own an RV with a built-in washer and dryer, consider packing light and bringing along laundry supplies. Otherwise, when packing for camping plan to have at least two changes of clothes for each day of your trip — camping trips typically expose you to more dirt, sweat and messy foods than you would typically encounter at home.
Some clothing items to consider are: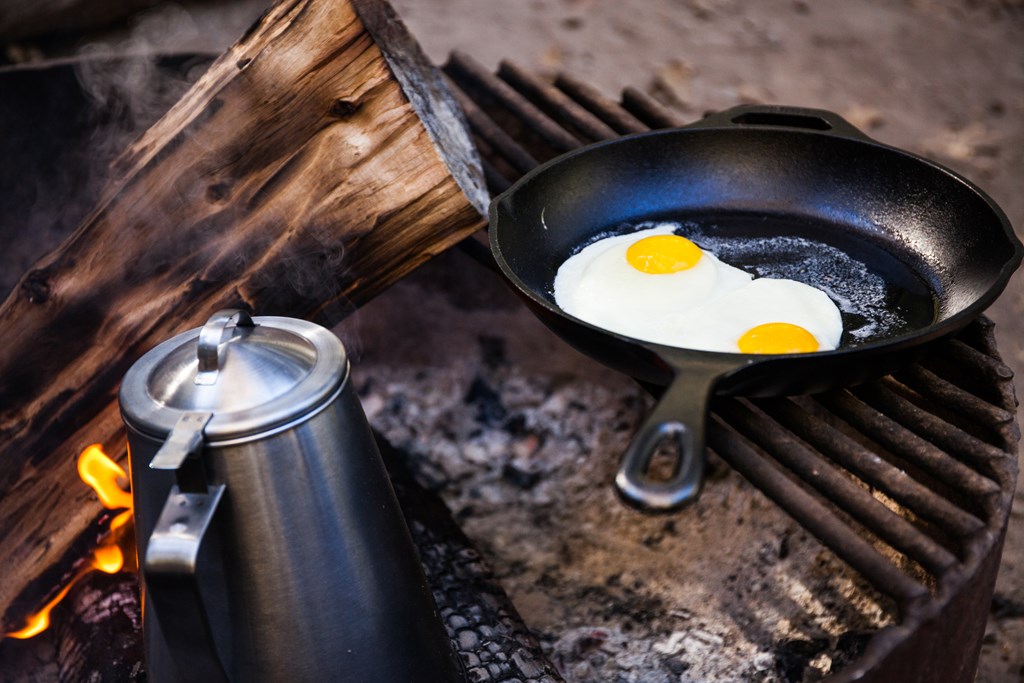 Camping Cooking Essentials
One of the best parts of any camping trip is sitting down to enjoy a hearty meal together. To get a better idea of what to include on your shopping list, browse popular camping recipes to see which ones you would like to try out. When creating your meal plan, consider what produce is seasonally available at the time. You can also design your menu to fit the recreation you engage in. For example, opt for high-protein foods if you plan to participate in a lot of physical activity, or fresh fish dishes if you're planning a fishing excursion. You should also consider the weather — many campers prefer lighter fare for hot summer days and filling comfort foods during colder months.
Equipment
Whether you plan to use electricity or a roaring campfire, make sure you have some way to cook your food at the campsite.
You have several options, and you can mix-and-match for different types of meals: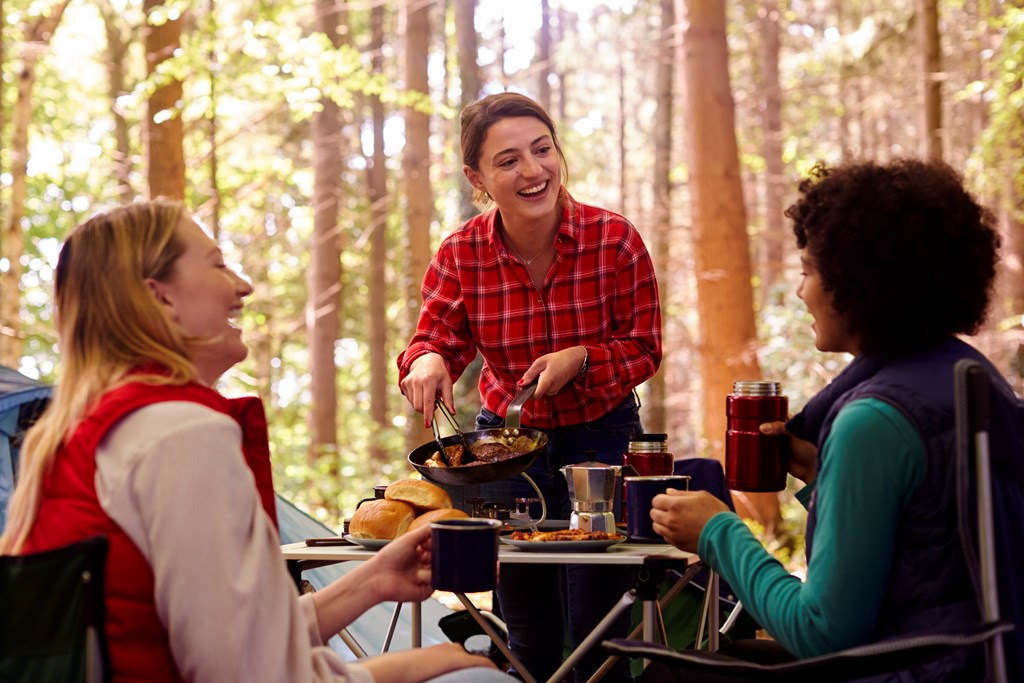 Must-Have Camping Utensils
Many outdoor stores sell utensils designed for camping use. They are usually made of more durable, anti-rust materials and can be easily stored away. Some items, such as cups and bowls, are easily stackable or come in collapsible varieties. You can also choose from disposable or regular utensils, depending on how often you plan to use them.
Here is what you need: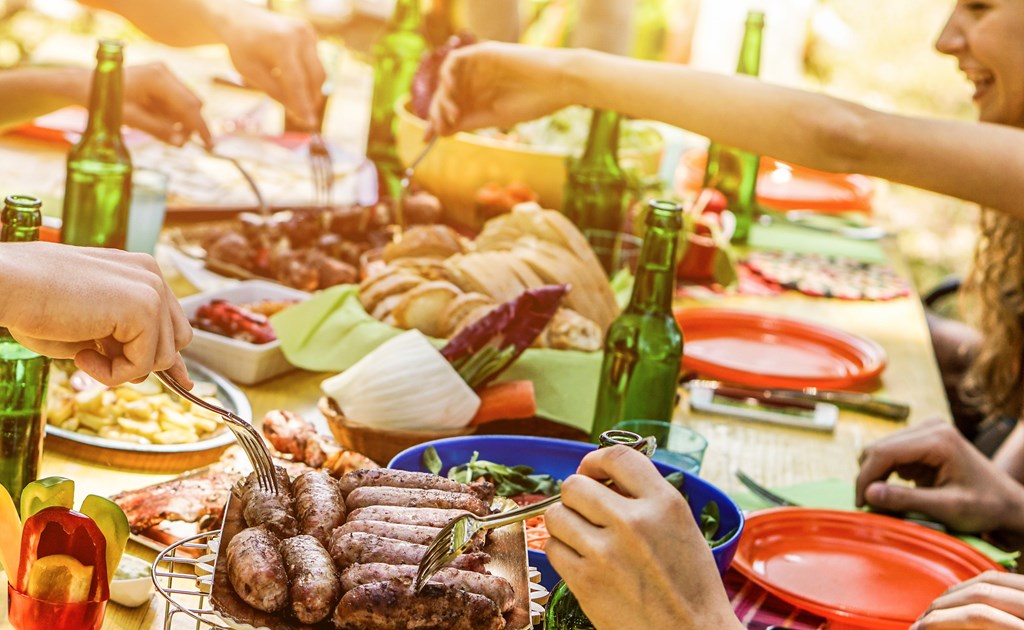 Must-Have Camping Food Items
Bring plenty of groceries to last you through the duration of your trip, especially if your campsite is far from grocery stores.
The exact type of groceries you need depends on your unique preferences, but these are a great place to start: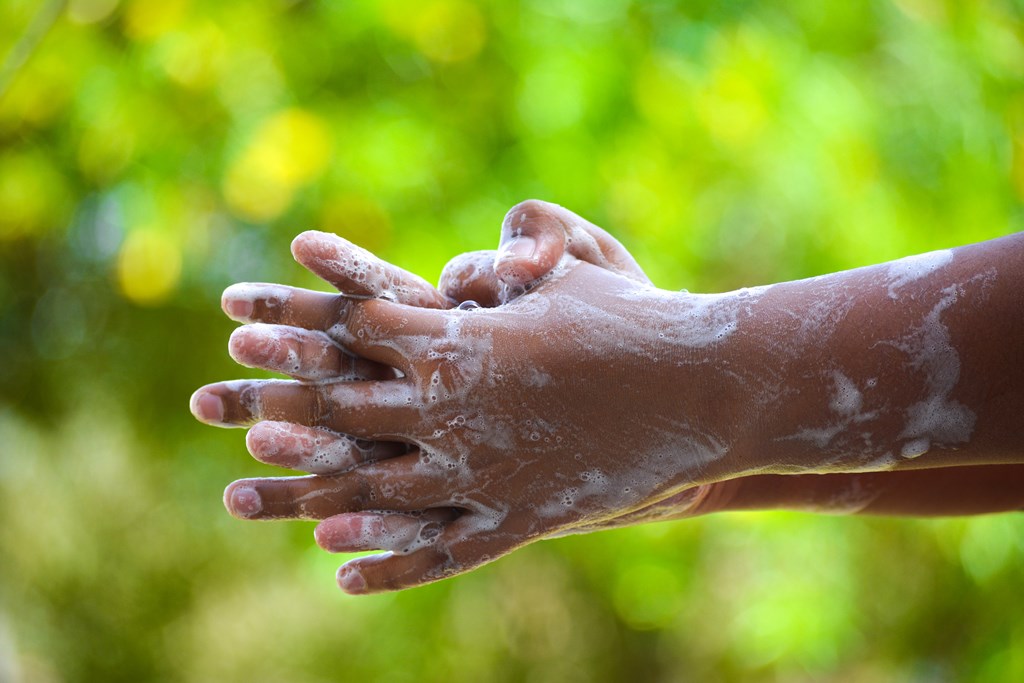 Hygiene and Toiletries for Camping
Although keeping yourself clean on a camping trip might be challenging, it's important for your health. Base your hygiene and toiletries list off of what resources are available to you, including public or private restrooms and wash areas, as well as clean water and electricity.
You can find many of these items in travel-sizes: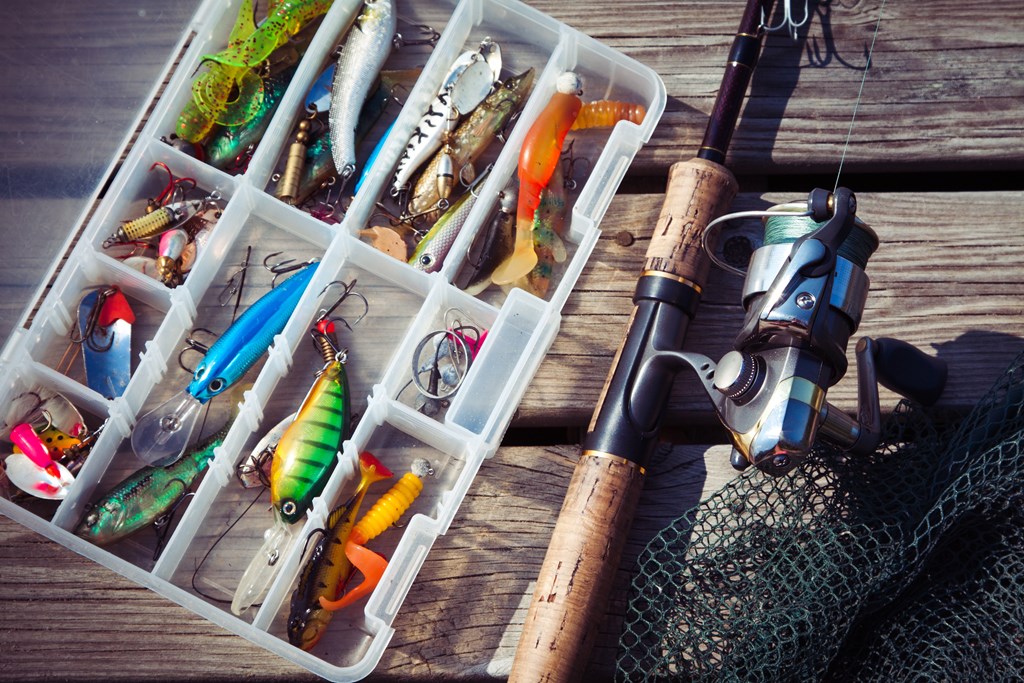 Camping Recreational Gear
Camping trips are all about the fun activities you get to do while you're there. Plan your camping itinerary by considering the destination you're visiting, nearby attractions, the time of year, weather forecast, budget and interests. Some popular recreational activities include winter sports, swimming and water sports, fishing, boating, sightseeing, bird-watching, exploring cities, visiting museums and attending special events. There is also plenty of fun to be had back at your campsite, including indoor and outdoor games.
For a memorable experience, bring along some of the following: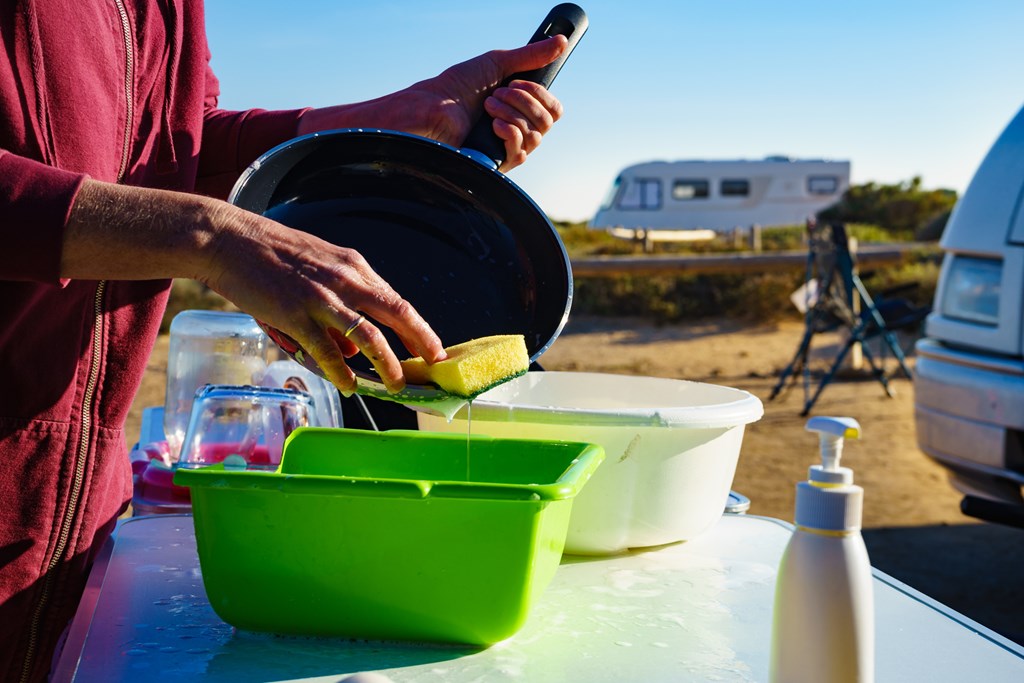 Camping Clean-Up Must-Haves
Cleaning up after a meal and at the end of each day is critical to keep insects and wildlife away from your campsite. Never leave filled trash bags unattended or outdoors overnight.
To keep your site clean, bring along the following items: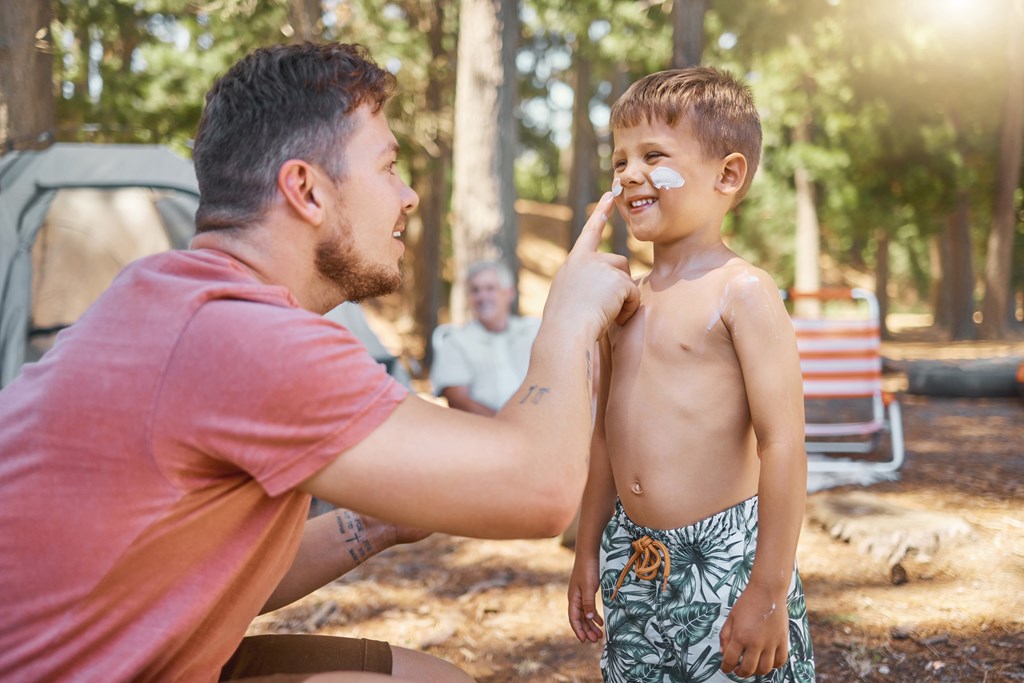 Safety Items for Camping
Because camping requires close interaction with nature and wildlife, it's important that you have the knowledge and supplies you need to stay safe. This includes survival equipment to take with you when hiking or participating in other off-site activities, as well as safety items to keep at your campsite.
Consider the following: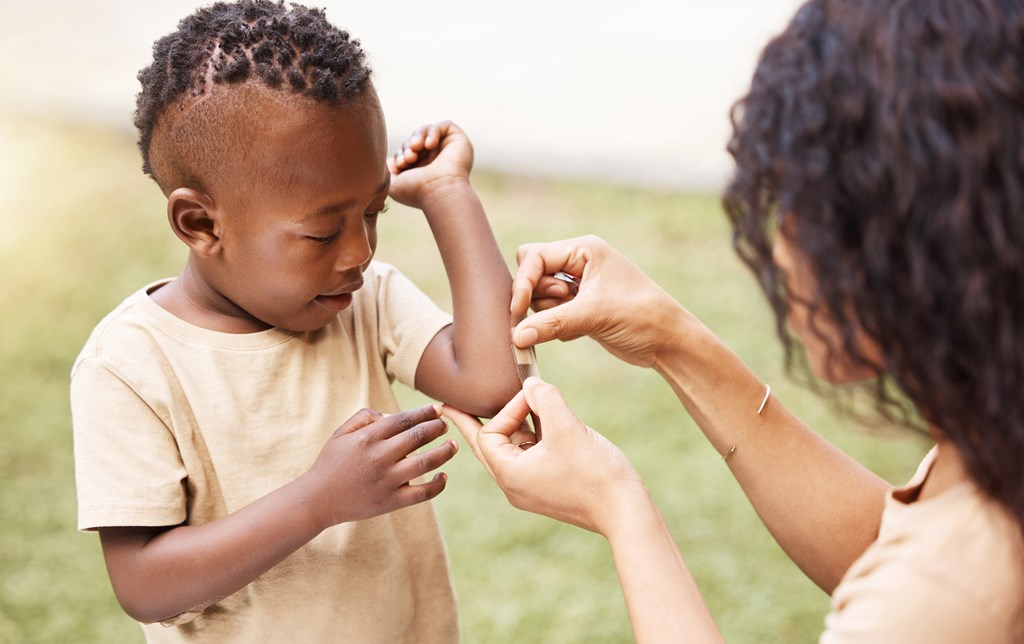 Camping First-Aid
One of the most important safety items to have on-hand is a first-aid kit. Keep your first aid items in a sealable and portable container. Adapt the contents of your kit to fit the specific health requirements for your family.
To ensure each person is a safe and happy camper, be sure your first-aid kit has: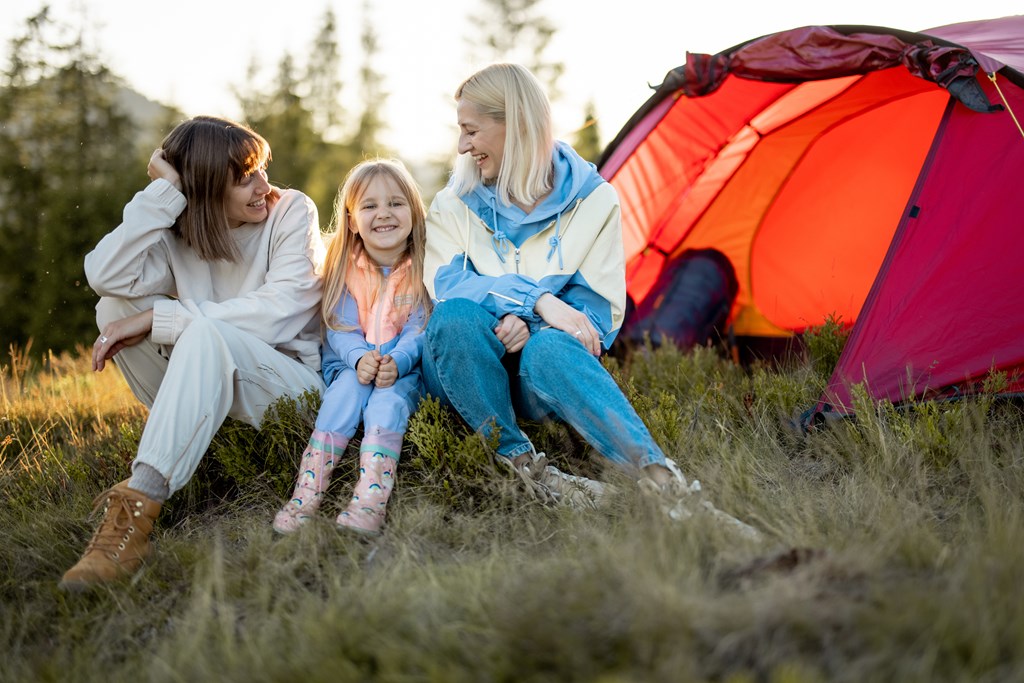 Camping With Kids
The supplies you need for kid-friendly camping trips depend on your child's age and where you're staying.
For example, you might need: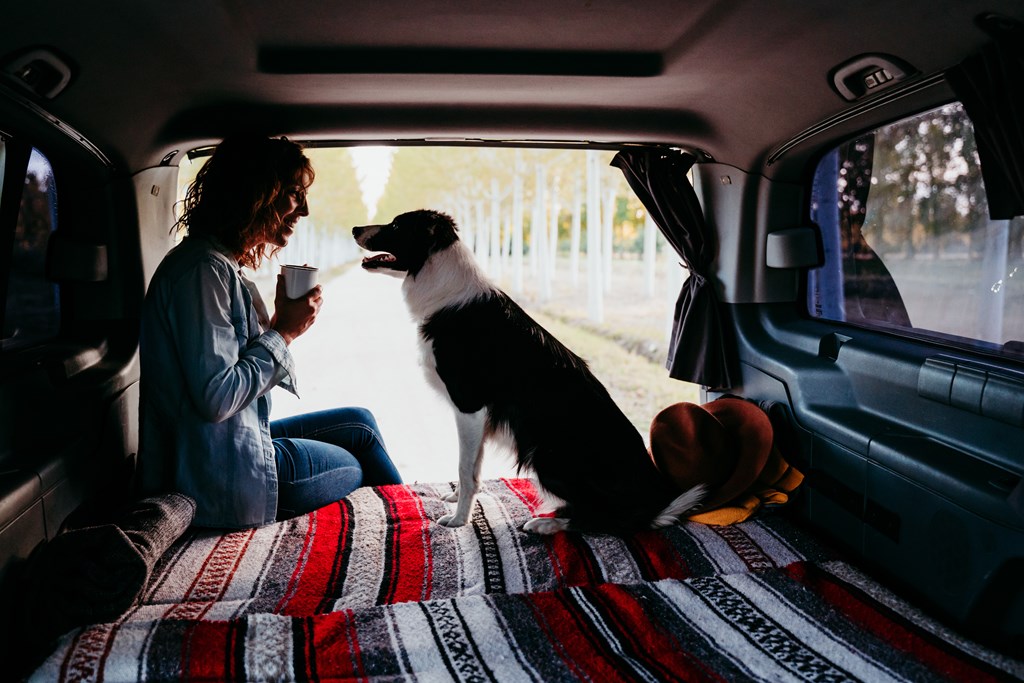 Camping With Pets
Always consult individual campgrounds regarding pet policies and specific guidelines.
If you are camping with your dog, bring along everything your four-legged friend needs to have a good time: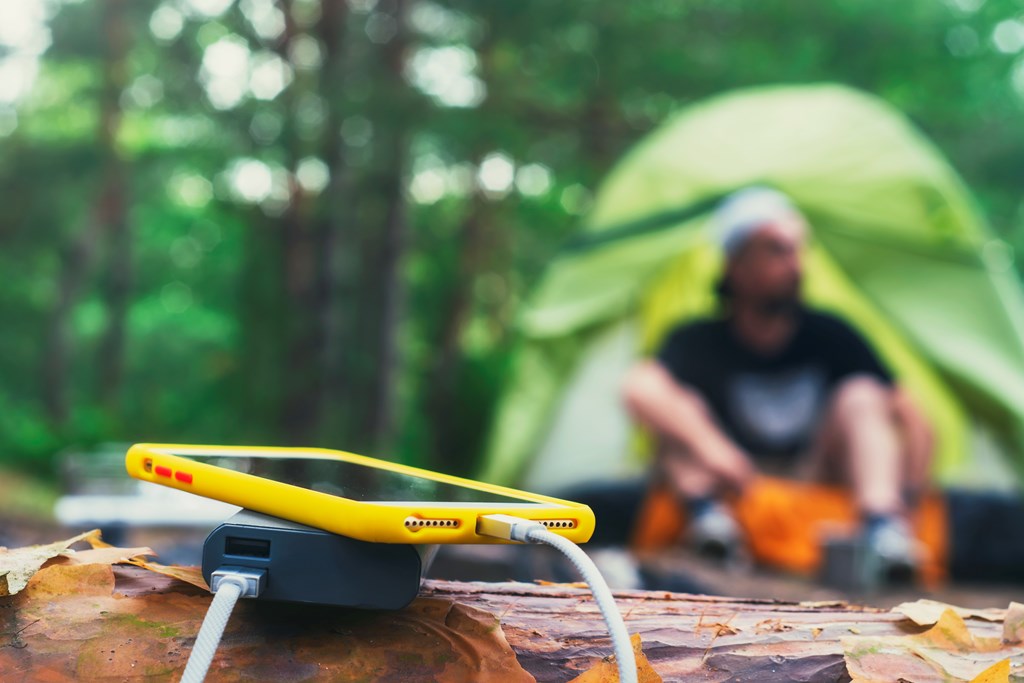 Personal Belongings for Camping
As you are packing your bags, do not overlook the everyday essentials.
Make sure you have these personal belongings:
Reserve a Stay at Kampgrounds of America
With more than 500 locations across North America, there is always a KOA nearby for your next camping trip. Choose from a variety of comfortable lodging options, including Camping Cabins and Deluxe Cabins, as well as Tent Sites, RV Sites, Glamping Tents and more. At KOA, you will also enjoy access to helpful staff members and on-site amenities. Visit KOA online to learn more and reserve your stay today!
---
About the Author: Kampgrounds of America
Kampgrounds of America is the largest system of open-to-the-public campgrounds in the world, with over 500 locations across the United States and Canada. Founded in Billings, MT in 1962, KOA's family of campground brands – KOA Journey, KOA Holiday and KOA Resort – today serve more than a million camping families each year. KOA is dedicated to "connecting people to the outdoors and each other" by providing people with a variety of camping experiences and the information they need to make the most of their camping trip. Read more of their camping and travel resources by visiting KOA.com/blog.