Outdoor Skills Every Child Should Know to Stay Safe
Letting your children spend time outside is an excellent way to help them develop an appreciation for nature. As their love of nature grows, you can also teach your kids how to rely on it in a survival situation.
When you need a safe place to start teaching your children about outdoor survival skills, come to Kampgrounds of America. KOA Campgrounds provide an ideal environment for guests to camp, learn valuable skills and enjoy the outdoors.
Importance of Teaching Outdoor Skills for Youth
Teaching survival skills to children is vital. Kids with outdoor skills can keep themselves safe and survive if they wind up lost or are alone while outside. However, outdoor skills for kids also offer other benefits besides safety, such as:
Instilling confidence: Kids can gain confidence in their ability to perform various tasks and survive as they build their knowledge.
Enhancing self-esteem: Along with their confidence, children's self-esteem can also grow with their outdoor skills.
Creating a bond with nature: Children who spend time outside often develop an unbreakable bond and love for nature. They understand its beauty and risks but do not let the latter stop them from exploring.
Providing exercise: Kids can get great exercise while learning outdoor skills. Gathering firewood and shelter materials or learning to swim takes a lot of strength and physical effort.
By teaching your kids survival skills, you can prepare them for any situation. Survival skills can help them to remain strong during challenging times and even gives them more ways they can help out while camping.
Importance of Children Spending Time Outdoors
Keep your children healthy by allowing them to soak up vitamin D while getting their energy out during time outside. The fresh air and running around outdoors help children relax and feel refreshed. Additionally, when children spend more time outdoors, they have more chances to improve their motor and communication skills.
Climbing, crawling, running and staying active while exploring outside lets children use and develop their muscles in new ways. They can build muscle while carrying items to and from the campsite and playing on a playground. If kids play with others, they can also improve their communication skills by learning to speak kindly to someone their age and taking turns coming up with games.
Time spent outside will always be beneficial for kids.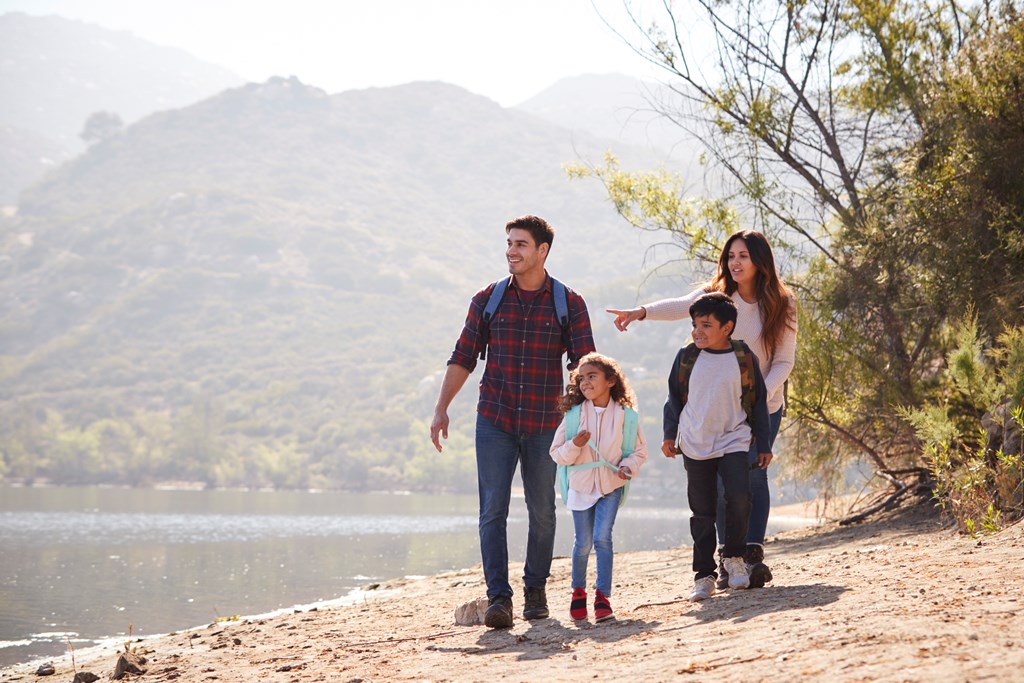 Survival Skills and Tips Every Child Should Know
When determining what outdoor skills to teach your kids, consider these essentials.
1. Paying Attention to Their Surroundings
One of the most crucial outdoor survival skills you can teach your kids is to develop their situational awareness, which is paying attention to your surroundings, distinguishing what is normal and understanding how to respond when something is wrong. Your child should always pay attention to their surroundings, whether they are with you and others in crowded areas or alone in the woods.
Start instilling the importance of situational awareness by playing games with your kids like "I Spy" or pointing out and describing objects, rooms or areas in their surroundings. You could also talk with your kids about what people are doing around them to identify a baseline that establishes the typical, normal behavior. Children with situational awareness will notice when something is out of the norm with the baseline and can act accordingly.
2. Building a Fire
All kids should know the basics of building and starting a fire. Having the skill will help them stay warm if it is cold outside and they get lost. It also acts as a light source and a way to cook food.
Teach your child about:
Looking for specific lengths and types of sticks.
Collecting additional kindling, like twigs and dead leaves.
Building a sturdy and safe structure.
Lighting a fire using age-appropriate methods.
Extinguishing fires safely and correctly.
While teaching them about fires, ensure they get plenty of supervised practice so they feel confident making a fire in an emergency.
3. Making an Emergency Shelter
Another survival skill for kids is knowing how to make a shelter if they are stranded outside. The shelter can be basic as long as it protects them from the elements. Ensure your child knows how to create shelters in various environments, no matter where you live.
Show them how to make a simple tent using a tarp and some rope. You should also encourage and help them use natural materials to make sound, sturdy shelters for the night. Help them make a lean-to or A-frame shelter using sticks, tree limbs, forest debris and foliage. If it is winter, walk them through the steps to building a cave using snow.
Take time to build a variety of different shelters so your child can use their knowledge in emergencies.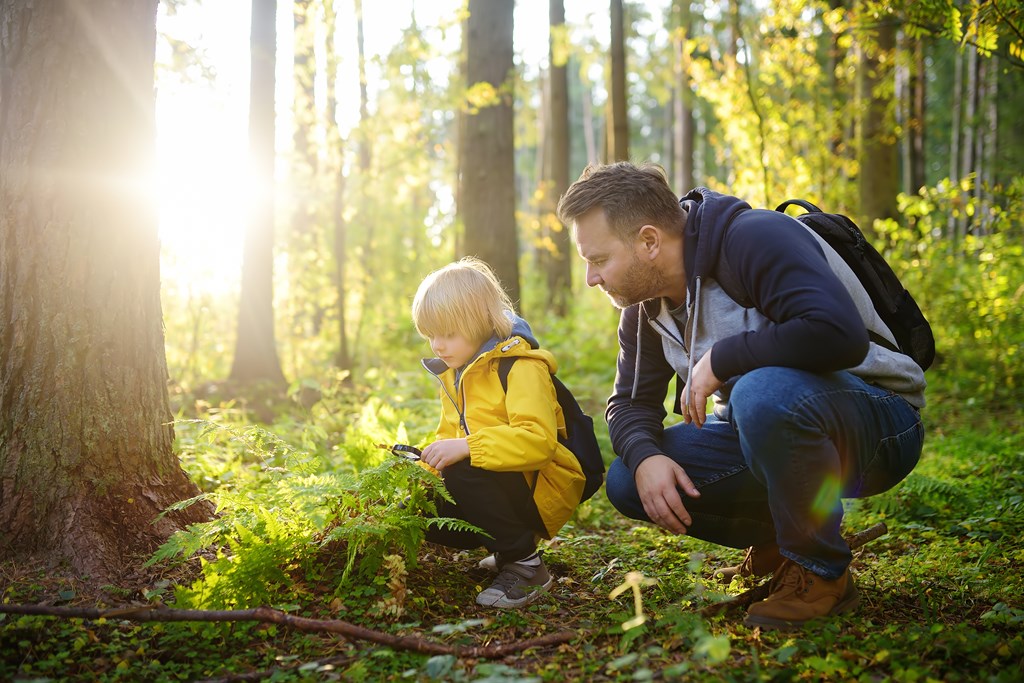 4. Identifying Plants, Animal Tracks and Waste
You can teach children excellent outdoor skills by helping them identify plants, animal tracks and waste. When kids are aware of the animals and plants around them while camping or spending time in the forest, they can better protect themselves from poisonous plants or entering territorial animals' areas.
While walking or hiking, talk with your child about nature and the different plants and animals you can see. If you come across any edible or poisonous plants, explain how your child can quickly identify the type of plant and what they can or cannot do with it. Look for animal tracks and waste during your hikes too. You could have your child point out what animal the tracks or scat belongs to, then go over safety rules for encountering or getting away from the animal.
Knowing what is in their surroundings ties back to developing and strengthening your child's situational awareness skills.
5. Finding, Collecting and Purifying Water
Water is essential to survival. Teach your children how to find, collect and purify water while spending time outdoors. If it rains, you could send them out to collect the water using bags and containers. Teach them time-saving tricks to get water, such as hanging or burying bags and containers. They can get water without having to hold their collection container the entire time.
It can also help if you teach your child how to look for a water source, including areas to avoid getting water from. After, ensure they understand the dangers of drinking dirty water. Teach them how to purify their water using a bandana, cloth, water purification tablets or a filter device.
6. Hunting and Foraging for Food
Identifying plants and animal tracks helps you hunt and forage for food. Show your children what plants and fungi you can and cannot eat. Then, as you walk around in the woods, have them see what they can find. You will just need to make sure hunting and foraging are allowed in the natural area you are visiting.
You can also combine knowledge of hunting and foraging with tips and tricks for making meals. Use what you have found to create some fun dishes you can cook over a campfire.
7. Staying Safe in Water
Water safety makes up critical survival skills for youth. Try to teach your children to swim, float and tread water so that they can keep themselves above water if they accidentally fall into a river, lake or another body of water. In addition to teaching your kids how to swim, ensure they know how water behaves and what could be in it, like sharp objects, steel pipes and rocks.
Educate your children on correctly gauging a water's depth and current so they know if it is safe to enter.
Kids should also know what to do if someone falls into the water. Jumping in after them could lead to more danger and potential risks. Explain to your children that they should throw a floatation device if possible, then run to get an adult for help.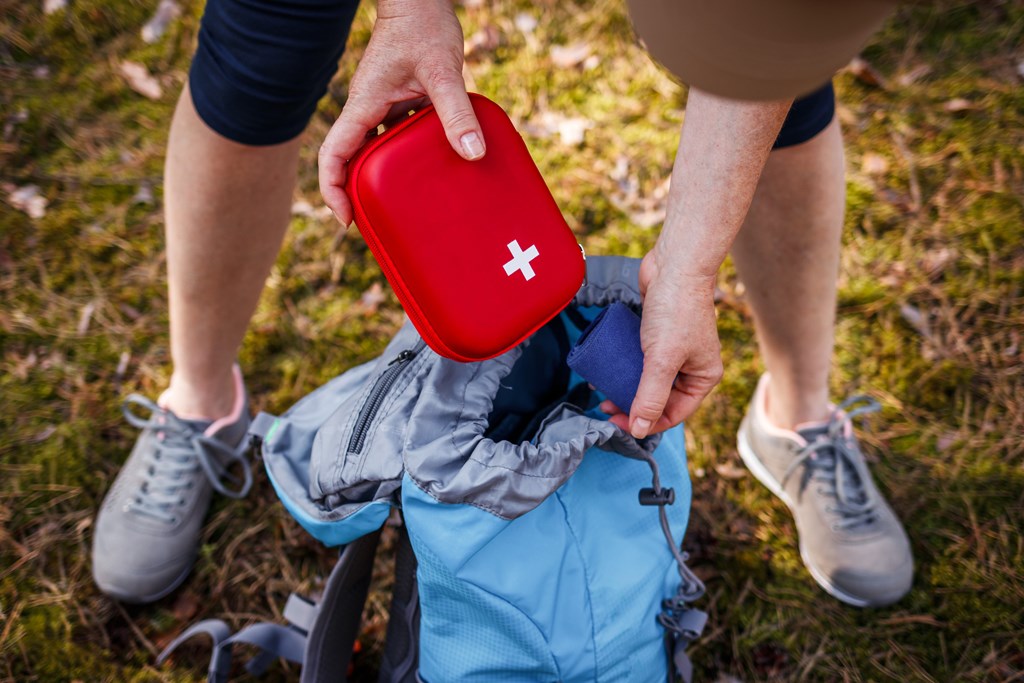 8. Making a Survival Kit
Whether you are avid hikers or just like to be prepared in emergencies, children should know how to make a survival kit and use all the items in it. Survival kits are bags, usually backpacks, filled with enough things to help an individual survive for anywhere from 72 hours to seven to 10 days.
Make a survival kit with your children and store it in an easy-to-reach place in your home. Include items such as:
Water and purification tablets
Dehydrated food
First aid kit
Medications and medicine
Rain poncho
Extra clothes
Emergency blanket
Compass
Rope
Knife
Multi-tool
Fire starting tools
Teach Your Children Outdoor Survival Skills While Staying With KOA
Surround your child with a safe environment at KOA while they develop essential life skills. Camping at a campground is an excellent way to introduce critical outdoor survival skills. Campsites provide a safe and controlled environment for children to learn how to set up tents, start fires and be aware of their surroundings.
When you want to prepare your children with essential outdoor skills outside of your backyard, come to KOA. Get started by finding a KOA near you — there are over 500 locations across North America.
---
About the Author: Kampgrounds of America
Kampgrounds of America is the largest system of open-to-the-public campgrounds in the world, with over 500 locations across the United States and Canada. Founded in Billings, MT in 1962, KOA's family of campground brands – KOA Journey, KOA Holiday and KOA Resort – today serve more than a million camping families each year. KOA is dedicated to "connecting people to the outdoors and each other" by providing people with a variety of camping experiences and the information they need to make the most of their camping trip. Read more of their camping and travel resources by visiting KOA.com/blog.