KOA makes planning your perfect RV getaway a breeze with three great ways to stay.
As the weather gets colder, it's easy for dreams of summer camping trips to start filling your head. You work hard for your vacation time and, if you're like us, you're planning your next camping trip with family and friends well in advance. The good news is that RV travel gives you the freedom and flexibility to comfortably go anywhere the wide-open road can lead you.
But with so many amazing RV destinations, the tricky part may be narrowing down your options and choosing the right location and campground for your family. Here's our own tried and true 5-step method for planning our epic RV adventures.
1. Pick the perfect destination
Go ahead and close your eyes. Seriously. Now picture your next ideal camping getaway. Do you see sunny skies and sandy beaches or lush mountains and remote hiking trails? Do you imagine kayaking on a lake right near your campsite or exploring a great urban destination? No matter what kind of destination is at the top of your list, you can be sure to find a KOA that fits the bill.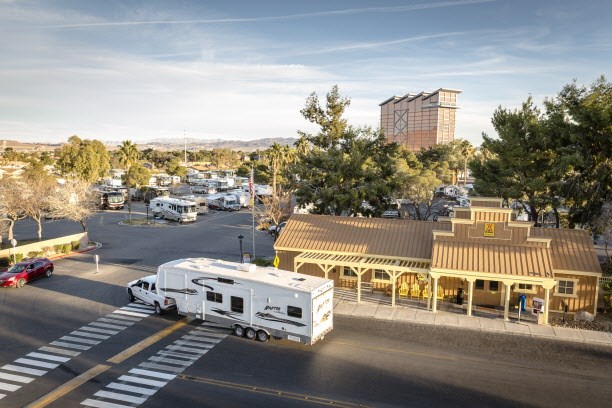 2. Research the route to get the most out of your journey
One of the best parts of RV travel is that the journey can be as much fun as the destination. Once we have decided where we are heading on vacation, we love to find great stops along the way. If there are historic monuments, cities, or attractions perfect for a one-night stopover, we find a nearby KOA Journey nearby. A KOA Journey is specifically designed to make overnight stays comfortable and convenient. A stay here means we know we will have a safe comfortable campground to park our rig for the night before hitting the road.
3. Think about your ideal campground experience
Everyone has their own personal taste when it comes to finding great campground mojo. Think about the type of atmosphere you love and then look for a campground that's a good match. Do you want a scenic basecamp to park your rig while exploring the attractions in the surrounding region? Then a KOA Holiday may suit you best. Looking for a place with on-site food options and non-stop organized activities? Check out the KOA Resorts, where a great family vacation can be enjoyed without ever leaving the campground.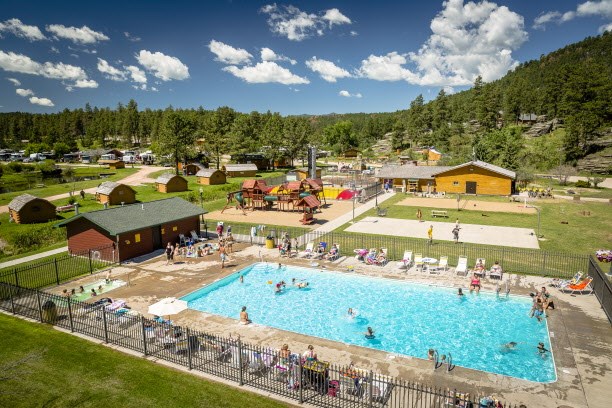 4. Book early for the best selection of campsites
RVing and camping is more popular than ever, and that means that the best campgrounds are booking up fast. Many KOAs offer a variety of campsite options, with full hook-ups, big-rig friendly pull thrus, and premium sites with patio furniture and gas grills. Make sure you make your reservations as early as possible to get the type of campsite that best suits your camping style.
5. Tap into campground owners' knowledge to find the best local food and attractions
Recommendations from in-the-know locals will often turn a great trip into an epic vacation. Remember that your campground hosts have a ton of regional knowledge and can give insider tips for finding the best dining experiences, hiking trails, bike paths, or antique stores. Some of these area suggestions can be found on the individual campground website, but we often call ahead and ask for specific recommendations for our family, since we travel with young children. Some of our best adventures have been a result of guidance from campground hosts.
So let that dream of summer sink in: the road is wide open in front of you, and your camping adventure can be anything you want it to be. The only question you have to ask is, "Which KOA is next?"
---
Stephanie and Jeremy Puglisi are the co-hosts of RV Family Travel Atlas, a weekly podcast available in the iTunes store and on their blog. They are also parents and educators who seek out adventure with their three young children and an RV. You can follow their family shenanigans on Facebook, Twitter, and Instagram.
---