If you're interested in hitting the road and exploring alone these national park destinations should be at the top of your list. Check out our list of seven national parks for solo travel and get planning!
National parks, in all their overwhelming size and remoteness, can be intimidating destinations for any traveler, especially someone venturing alone. While some parks aren't ideal or even feasible as a solo traveler, due to their isolation, vast size or potentially dangerous animals (e.g. grizzly bears in Yellowstone), others are almost better when explored alone. The serenity of a quiet hike at your own pace is a soul-soothing experience, especially at parks that are calm and moderately sized, with no risk of stumbling upon an angry animal. From serene strolls through Nevada's Great Basin to a relaxing bath in Arkansas' Hot Springs, here are seven great National Parks for solo travel.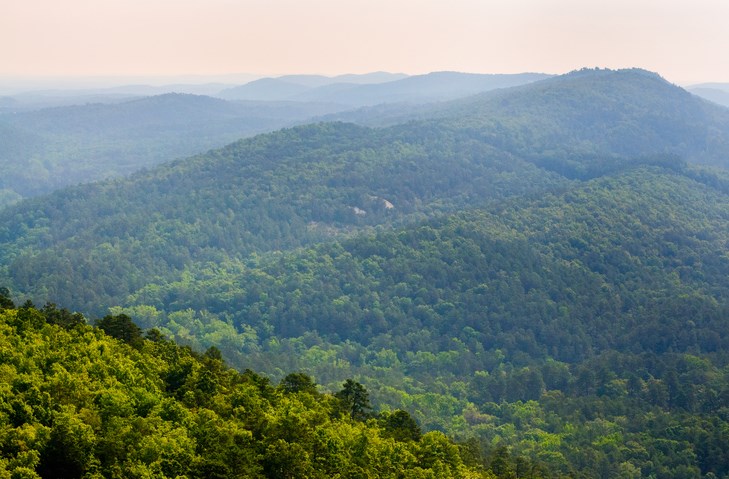 Hot Springs National Park | Arkansas
Not only is Hot Springs the smallest National Park in the country, but it's urban setting also endears it to solo travelers making an afternoon stopover. The park's main attractions are all geared more toward singles than groups, and the fact that its square mileage is relatively small makes it easy to tackle everything in a day. Wander along historic Bathhouse Row, popping into a visitor center to take a tour of the historic bathing facilities before lining up for a traditional bath yourself. Take it outside to the brick-lined promenade behind the bathhouses to drink in vistas of the bustling town of Hot Springs, which goes by the same name as the park. Here you'll find one of the few natural hot springs viewable to the public. You can't get in it, but you can at least touch it. The park's thermal waters are used in bathing treatments and even for brewing beer at Superior Bathhouse, the only brewery located in a National Park. For an easy jaunt, hike up Hot Springs Mountain on one of the several trails.
 
Great Basin National Park | Nevada
One of the most remote and least visited National Parks in the U.S. is well worth the diversion, especially for solo hikers looking to break away from any hustle and bustle to find themselves on trails where the bristlecone pine trees far outnumber the people. In fact, even at its summer peak, most trails at Great Basin are so quiet you're likely not to encounter anyone at all until you're back at your car. Some trails run on for several miles, but each one is very well-marked and easy to conquer in a few moderately paced hours. Wildlife is abundant, but there's nothing for lone hikers to worry about, and the most you're likely to see are birds, rabbits and the occasional mule deer. Spend an afternoon with a tour at Lehman Caves, a star attraction at Great Basin. Guided tours are rarely crowded, providing an intimate glimpse into the subterranean history of the region.

Mesa Verde National Park | Colorado
For travelers with a particular interest in aboriginal history, you can't beat Colorado's Mesa Verde National Park. Unique among the nation's parks, Mesa Verde is less about rigorous outdoor adventure and wildlife and more about the lore of the ancestral Pueblo people who once populated the region. Hiking opportunities are scant, keeping the focus on the thousands of preserved archeological sites and cliff dwellings on display. A great park for scenic driving, it's anchored by roadways designed to get visitors up close and personal with old abodes and petroglyphs. Ranger-guided tours are especially popular here, taking visitors to sought-after destinations like cliff dwellings. The Chapin Mesa Archeological Museum is another essential stop, filled with dioramas and displays of the park's Pueblo past. From here, you can also view the famed Spruce Tree House, the best preserved cliff dwelling in the park.

Cuyahoga Valley National Park | Ohio
Easily accessible to nearby cities of Cleveland and Akron, Cuyahoga Valley is rich with opportunities for solo travelers making a day trip. You won't find any steep mountains, Jurassic Park-like animals or far-flung trails here. Rather, Ohio's National Park is a peaceful refuge filled with lush forests, waterfalls and history. The park's premiere attractions include Brandywine Falls, a 65-foot waterfall accessible via the relaxing Brandywine Gorge Trail; the Everett Covered Bridge, the lone remaining bridge of its kind in the county; the bicycle-friendly Towpath Trail along the Cuyahoga River; and the Canal Exploration Center, a blast-from-the-past building that sells good indicative of the Canal Era.

Petrified Forest National Park | Arizona
Located in northeastern Arizona, by historic Route 66, Petrified Forest is bisected by a winding road that runs for nearly 30 miles north to south, from visitor center to visitor center. Not only is the park small in size (aside from backcountry hiking), but it's ideal for an afternoon drive, with stops along the main road to look at petroglyphs, descend into badlands and of course, marvel at the world's largest collection of petrified wood. The limited number of hiking trails are short and easy, albeit breathtakingly beautiful, especially the Blue Mesa Trail that juxtaposes ancient crystalized logs against a backdrop of blue-tinged badlands. Other must-do trails include the Crystal Forest (.75 mile loop) and Giant Logs (1/2 mile loop), the latter of which contains the largest specimens of petrified wood in the park. Afterwards, explore the Rainbow Forest Museum to learn more about the park's history and the formation of petrified wood over millions of years.
 
Algonquin Provincial Park | Ontario
An easy drive from both Toronto and Montreal, Algonquin Provincial Park is as enjoyable as it is accessible, especially for solo travelers looking for an escape from urban life. Forests, rivers and lakes are the star attractions, lined with moderate trails for both hiking and biking. Canoeing and interpretive walking trails are especially prominent here, great for leisurely afternoons traversing different areas of the park, from beaver ponds and bluffs to Barron Canyon and the Spruce Bog Boardwalk. Don't miss the Algonquin Logging Museum, accessible via a short loop trail designed to showcase the area's logging history with reconstructed lumper camps and machines.
Nearby KOAs:
All across the continent, KOA campgrounds provide sanctuary for solo travelers exploring National and Provincial parks. In Arkansas, rest your head at the Hot Springs National Park KOA in the foothills of the Ouachita Mountains. Mere minutes from the heart of the park, the campground provides shuttles to downtown and the visitor centers, with lodging options ranging from RV sites and tents to cabins equipped with hammocks.
In Ely, Nevada, Ely KOA Journey provides as much solace as Great Basin National Park, with RV sites offering private lawns, deluxe cabins and sprawling campsites. Fishing supplies are available at the campground store, and the property also boasts close proximity to ghost towns, ATV trails, Cave Lake and the historic Ghost Train of Ely.
Located just outside of Cleveland and Cuyahoga Valley National Park is Streetsboro / Cleveland SE KOA, marked by an 18th-century building that doubles as the campground store. Harkening to the same Canal Era history as the park itself, the campground serves old-timey fudge at the general store, while recreation opportunities include a swimming pool, ladder golf and fishing.
A quick 20 minutes away from Petrified Forest's Painted Desert, the Holbrook / Petrified Forest KOA Journey feels like a trip back in time to the Wild West-era, what with its Route 66 memorabilia and close proximity to wigwams, a Navajo Reservation and stores slinging silver and turquoise. Golf courses are also close by, and fishing holes abound in the area as well.
---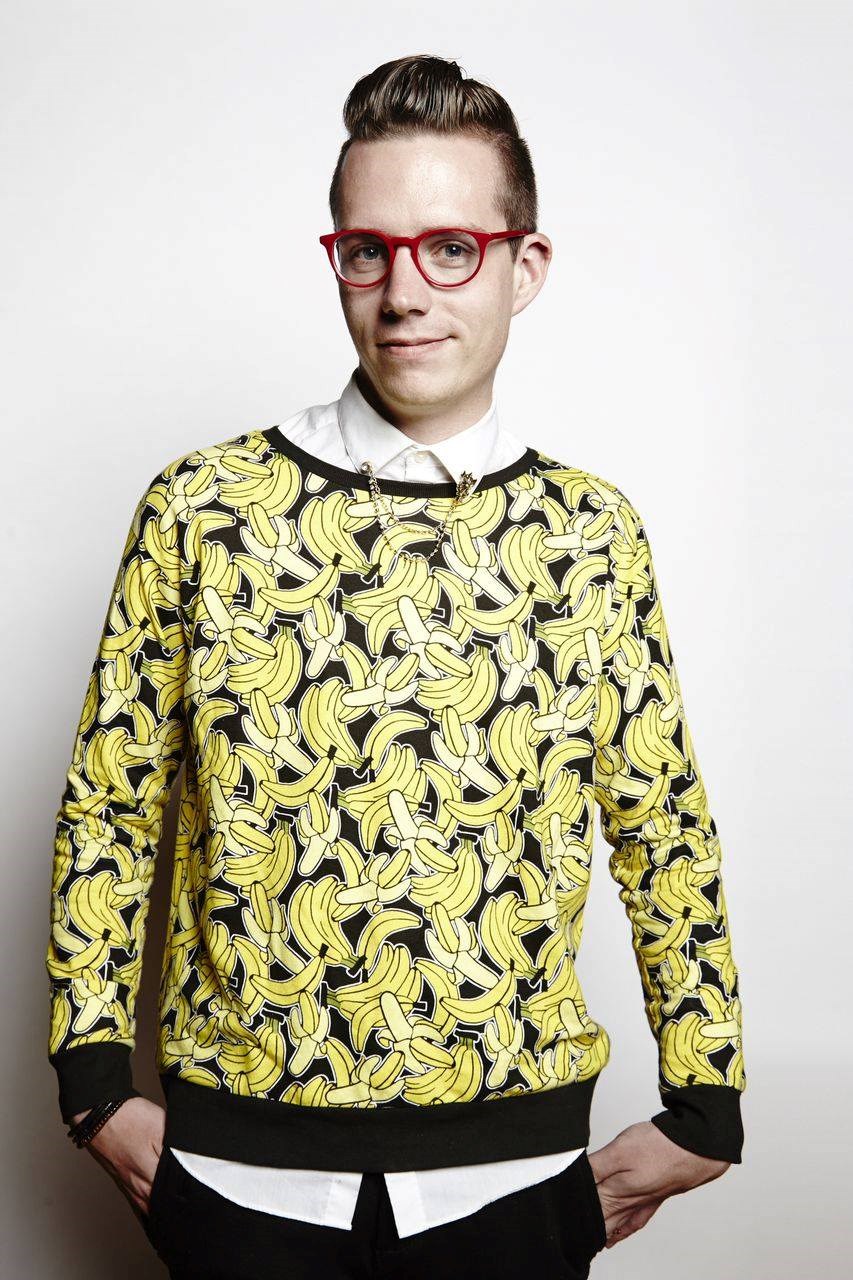 Born and raised in New Hampshire, Matt Kirouac grew up with a love for camping and the outdoors. Though he's lived in Chicago since 2006, he's always on the lookout for new adventures. He writes about travel and food for outlets like TripExpert, Money Inc, Upventur, DiningOut, Food Fanatics magazine, Plate Magazine and Zagat, and he currently serves as Chicago editor for What Should We Do?! He's the author of The Hunt Guides: Chicago (2016) and Unique Eats & Eateries of Chicago (2017).
---