With a year like 2020 still in the not-so-distant past, the need for romance is stronger than ever. After spending nearly a year cooped up with your significant other, chances are good that staying sane took priority over romantic gestures and dates. Finding patience with all of your partner's weird quirks that may have been cute, but in quarantine became annoying likely took up a lot of energy.
But 2021 is a new year, and we think it's a good year to bring romance back into your life. And if you ask us, the best way to do this is with a romantic camping trip. This provides a safe way for you and your partner to get out of the house, shake up the routine, and throw some romance in the mix.
Since travel seems like a foggy memory of the past, we are here to help you figure out the best place to take your special someone to bring that spark back into your life
Here are the top spots for a romantic camping trip that'll make you both forget the foibles you found in each other.
Here's Where To Go For A Romantic Getaway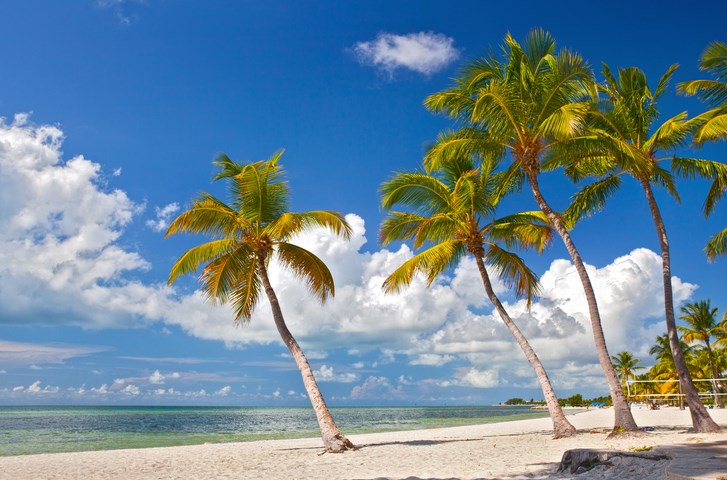 1. Key West, Florida
An escape to the tropics where pina coladas flow like water can do wonders for your relationship. Imagine a camping trip with the beautiful white sands and warm ocean of Florida, right between the Gulf of Mexico and the Atlantic Ocean.
There are some great hiking trails to explore here if the two of you are looking to get out and moving. Or if your idea of a romantic trip is relaxing on the beach, there is certainly no shortage of that in Key West.
KOAs nearby:
Sugarloaf Key / Key West KOA Holiday (reopening 2021)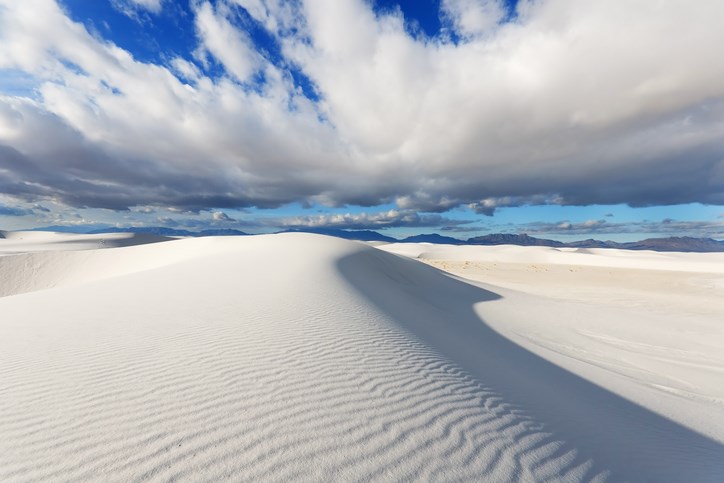 2. Alamogordo, New Mexico
From the white sands of the beach to the white sands of the desert, this area in New Mexico is romantic in a very different way. The nearby White Sands National Monument is 275 square miles of attractions waiting to be explored, and you and your special someone will love getting lost in this vast area.
Here you can hike and sled in the sand and take in the beautiful sight that is the gypsum sand dunes. When the sun sets and the desert cold starts to seep in, light up a campfire, and enjoy the expansive sky.
KOAs nearby:
Alamogordo / White Sands KOA Journey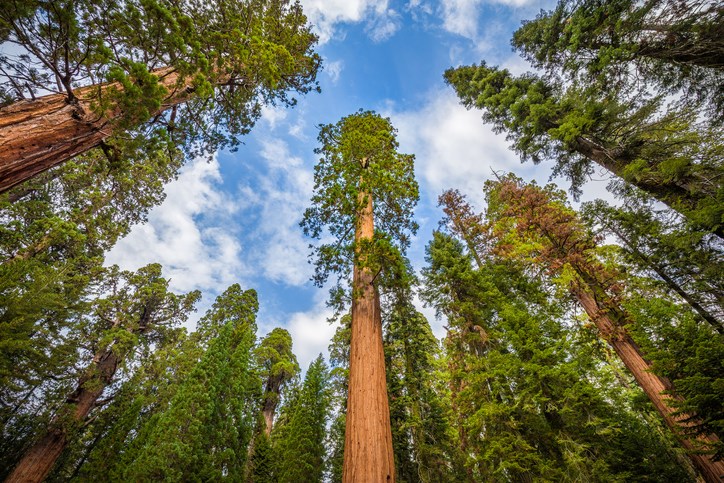 3. Sequoia National Park
There is something about being around these trees that just puts life in perspective. And who better to experience that with than your lover? Sequoia National Park is a place unlike any other thanks to its towering trees.
There are hikes aplenty in here, as well as loads of space for relaxing. Whatever you and your partner fancy, you'll enjoy your romantic time here.
KOAs nearby:
Lake Isabella / Kern River KOA
Visalia / Sequoia National Park KOA Journey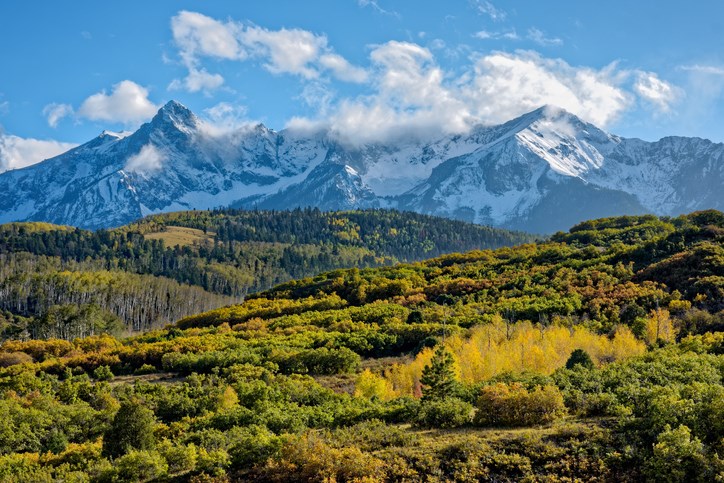 4. Ouray, Colorado
If you and your special someone are fans of the mountains, then consider taking yourselves to this area of Colorado that is known as the Switzerland of America. There is no shortage of mountain views here, as well as hot springs that are the ideal place to relax. If ice climbing happens to be your thing, then head here in the winter because this town is known as the ice climbing capital of the U.S.
No matter what time of year you head here, you'll enjoy this mountainous getaway.
KOAs nearby:
Ouray KOA Holiday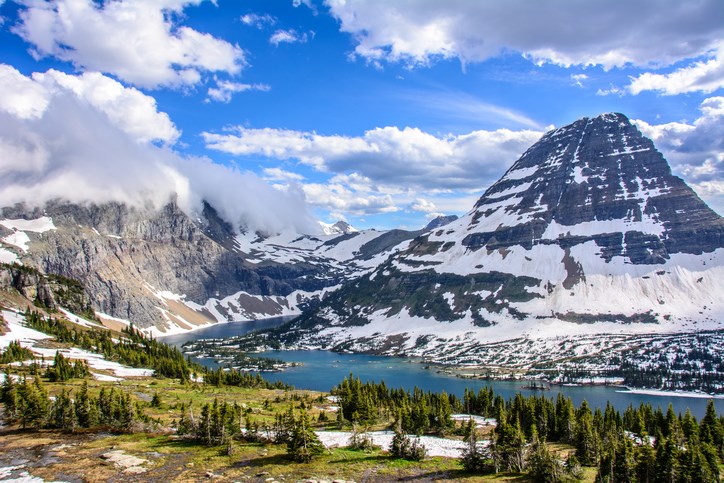 5. Glacier National Park
If you're looking for an adventure into the wild with your loved one, this national park in Montana is the perfect place. Spanning over 1,500 square miles, Glacier National Park has fun and photo opportunities at every turn. With over 700 miles of trails, there is plenty of hiking to do ranging from all levels of expertise. You can even opt to backpack for a night or two if that's your fancy.
If the mountain views aren't enough, you'll surely see plenty of wildlife that is nothing short of "wow."
KOAs nearby:
West Glacier KOA Resort
Whitefish / Kalispell North KOA Holiday
St. Mary / East Glacier KOA Holiday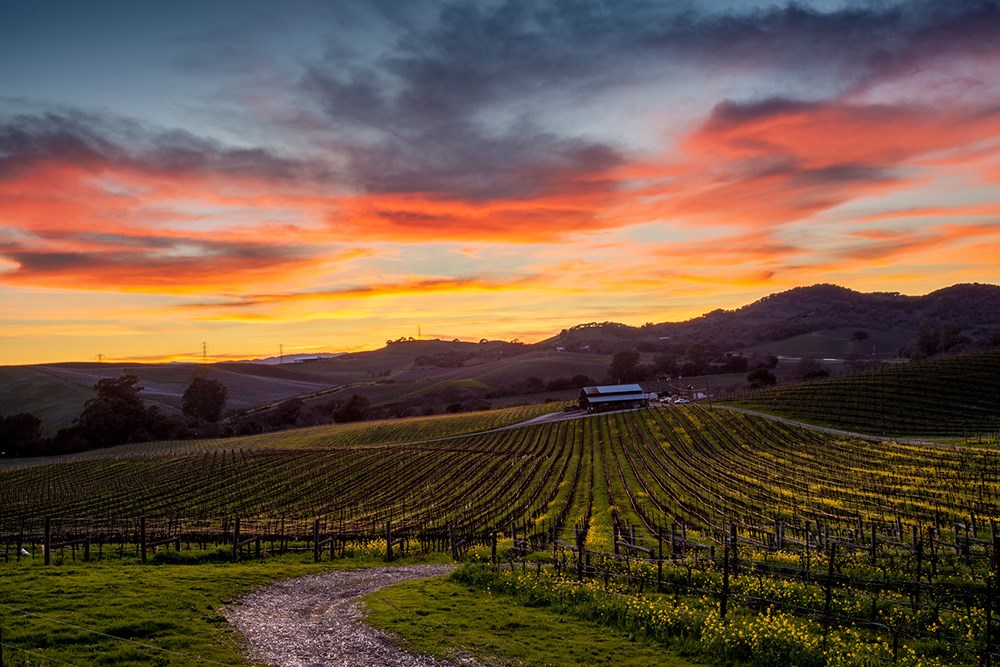 6. Napa Valley, California
When vacationing calls, wine answers. If you're ready to drown in some wine with your lover, then Napa Valley is the place to go. The best way to see this area of California is via wine tours, but if you'd rather explore on your own with a bottle of wine in hand, there are plenty of beautiful areas to adventure into.
The weather here is ideal for camping, and the landscape is ideal for viewing, especially with a glass of wine in hand.
KOAs nearby:
San Francisco North / Petaluma KOA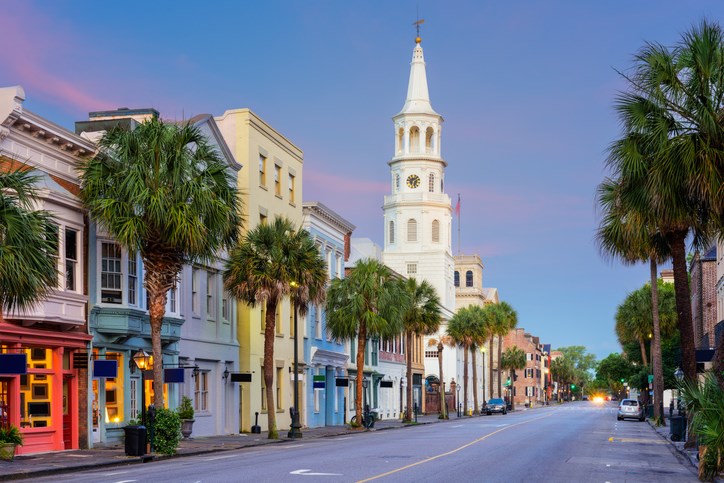 7. Charleston, South Carolina
Something about Charleston gives off the ultimate romantic vibes, and we are here for it. This city full of history is waiting for you to make new history with your lover. Different from some of the other locations on this list, Charleston is less about the wild and more about exploring the beautiful streets of the romantic city.
Charm is at every corner here, and there is plenty to see while strolling around the city.
KOAs nearby:
Charleston KOA Holiday
Mount Pleasant / Charleston KOA Holiday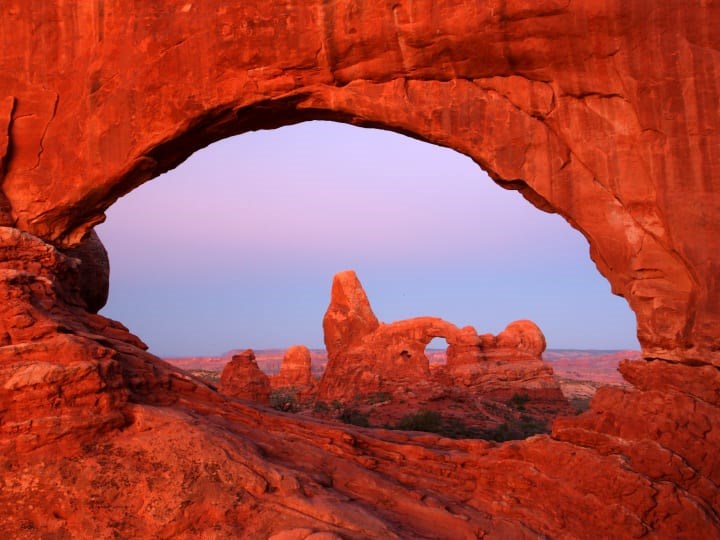 8. Arches National Park
If seeing snow is something you and/or your partner enjoy, then Arches National Park is a must-see for you. The contrast of the snow on the red rocks is something that will blow your mind, and create last memories. There are photo opportunities at every turn here, and you will get plenty of couple photos to fill a future photo album with the 2,000+ natural sandstone arches. Hiking is readily available here too, with trails ranging all skill levels.
KOAs nearby:
Moab KOA Holiday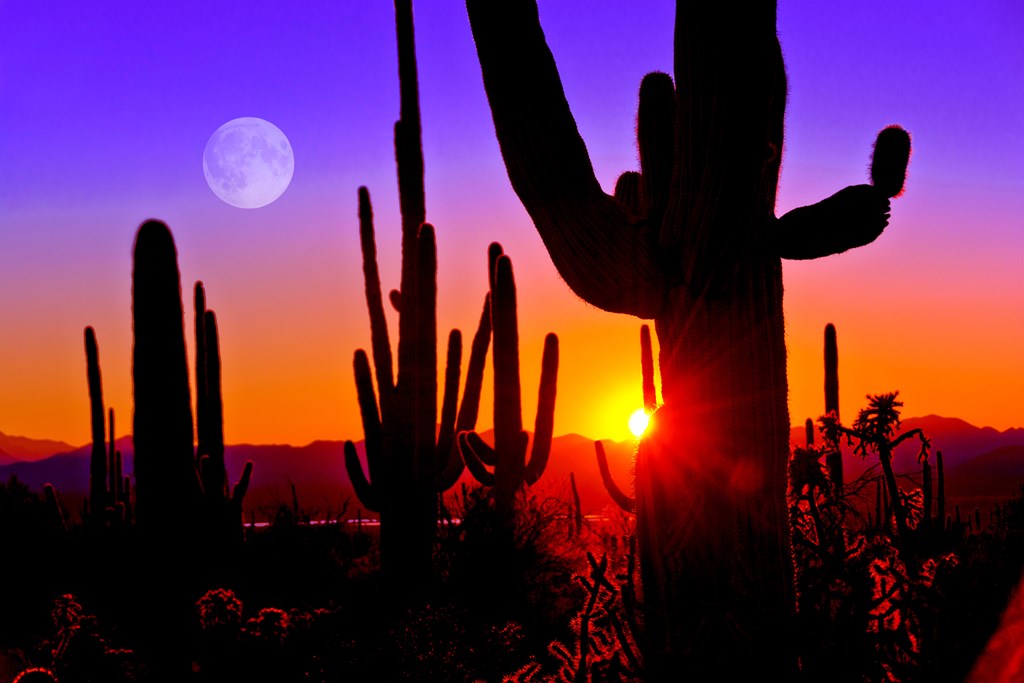 9. Tucson, Arizona
Get a taste of the classic southwest climate in Tucson, right near the Mexican border. The hikes surrounding the town offer a great way to explore the cacti and other life native to the desert. And when you're ready to cool off, there are some great shops in town that offer several different experiences. The Historic Block is not to be missed, as it is full of adobe architecture and the Tucson Museum of Art, which is home to some truly stunning exhibits.
KOAs nearby:
Tucson / Lazydays KOA Resort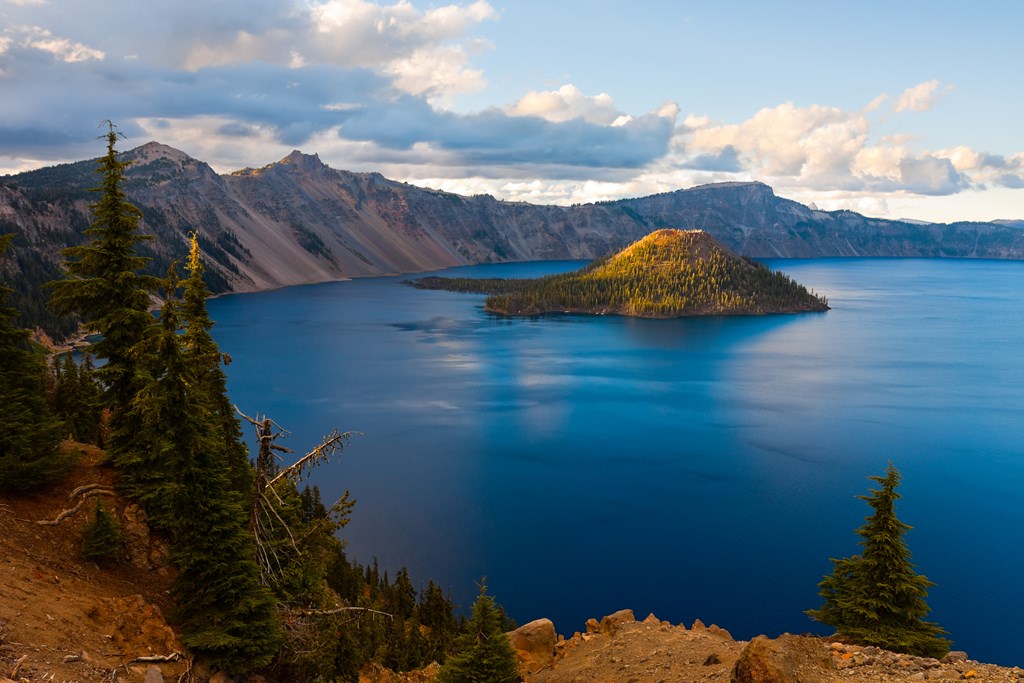 10. Crater Lake National Park
Ever wondered what the deepest lake in the United States is like? Even if you haven't, it's definitely worth checking out, and you head to Crater Lake National Park in Oregon to do so. This park is also home to a sleeping volcano, so prepare to be taking a lot of pictures while here.
Hiking is very popular here, with one of the top trails being Sun Notch where you can take in views of the nearby small island called Phantom Ship.
KOAs nearby:
Klamath Falls KOA Journey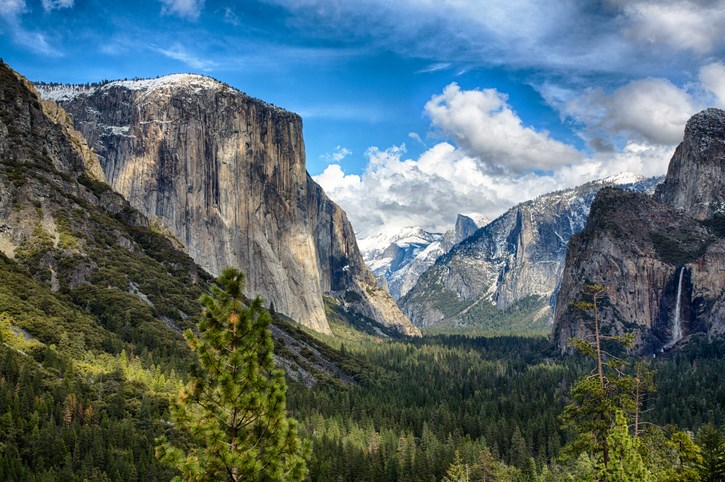 11. Yosemite National Park
Chances are good you've heard of the famous El Capital and Half Dome. These mountains are the ultimate challenge for rock climbers and even if climbing isn't in your wheelhouse, seeing them from below is awe-inspiring.
In addition to those spotlights, Yosemite is home to sequoia trees as well as a ton of waterfalls. If you're into art at all, you'll appreciate the Ansel Adams Gallery in Yosemite Village that features black and white prints of the area.
KOAs nearby:
Coleville / Walker KOA Holiday
Visalia / Sequoia National Park KOA Journey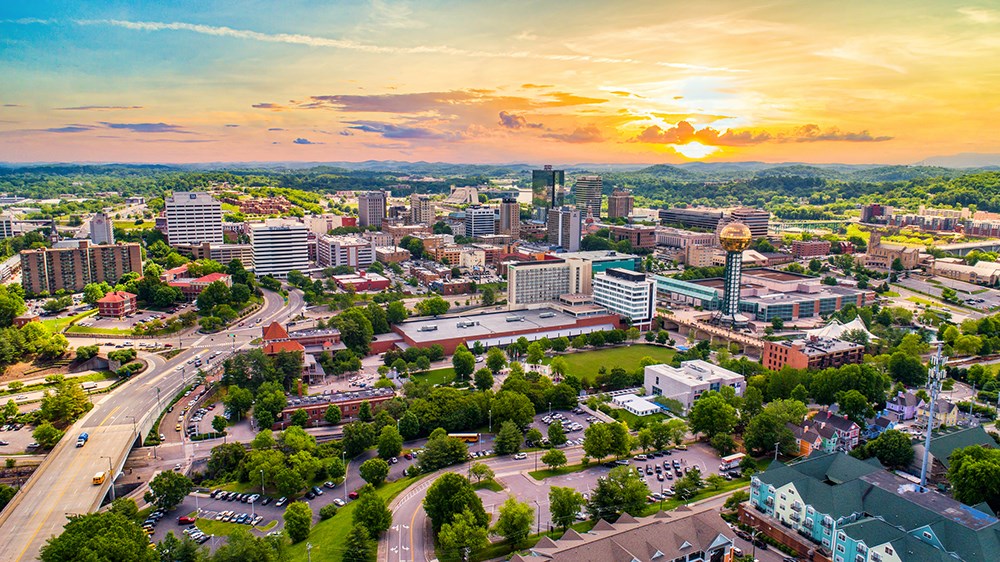 12. Knoxville, Tennessee
For a different romantic camping experience that isn't as focused on the outdoors, Knoxville is a great town to visit. What takes the cake here is the delicious southern food that's impossible not to fill up on. In addition to that, you can explore the Tennessee River via a romantic riverboat tour.
Fishing, rafting, and hiking are all great activities to enjoy here in Tennessee, and the multiple nearby KOA campsites give you different options of ways to experience the city.
KOAs nearby:
Clinton / Knoxville North KOA Journey
Townsend / Great Smokies KOA Holiday
Pigeon Forge / Gatlinburg KOA Holiday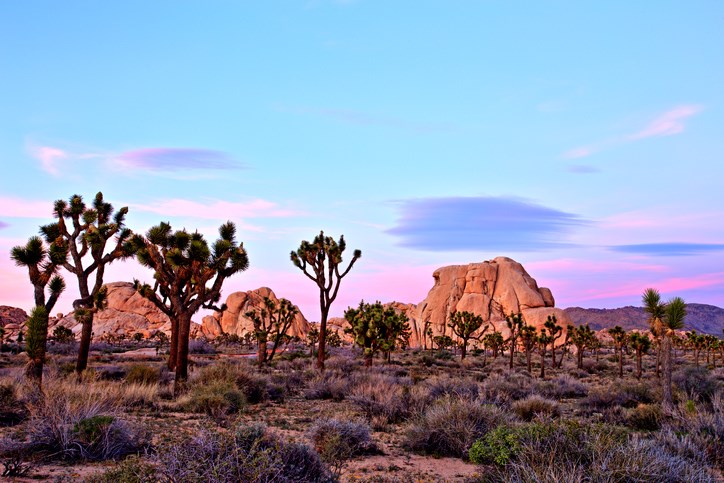 13. Joshua Tree National Park
The landscape of this place will make you feel as if you've stepped onto another planet. And who would you want to be with on another planet? Your lover. Enjoy this otherworldly place via hiking and climbing up the massive rocks (just be sure to bring a lot of water).
Named for the strange, twisted trees here, you'll find yourself snapping more pictures than possible in this unique landscape. And when the sun sets, get ready for some of the most epic stargazing.
KOAs nearby:
Palm Springs / Joshua Tree KOA
Banning Stagecoach KOA Journey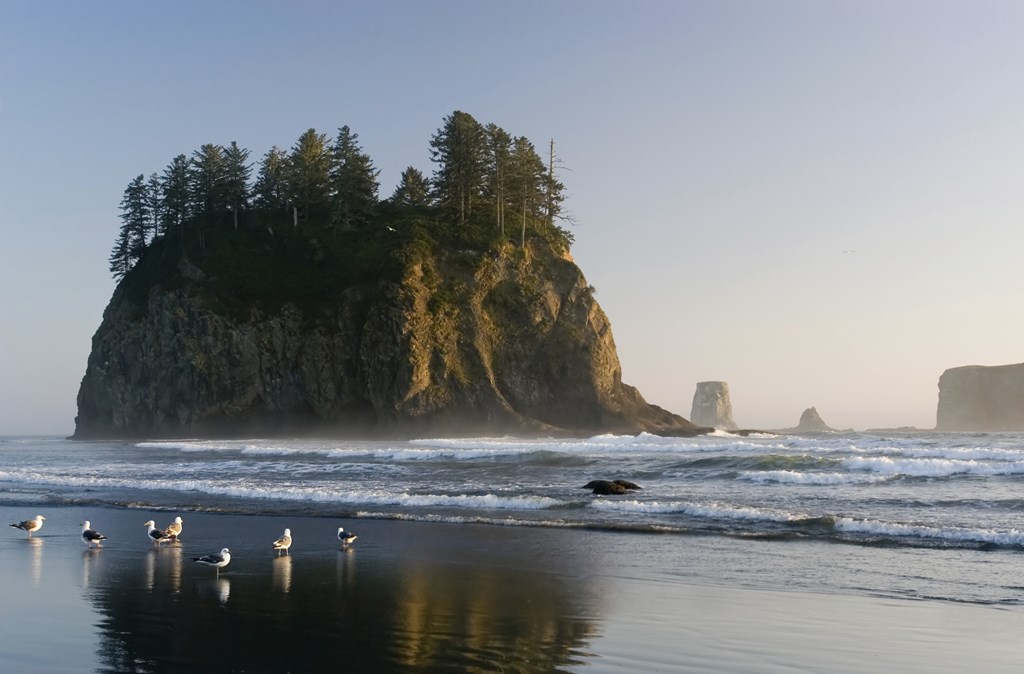 14. Olympic National Park
If the Pacific Northwest has always been on your list of places to visit, this is your sign to head there with your significant other. Olympic National Park is located on the Olympic Peninsula in Washington and offers experiences in several different ecosystems. You can take in the views of the Olympic Mountains, and then frolic through the old-growth forests.
If you're adventurers, you may try your hand at climbing Mt. Olympus, or at least getting part of the way up there with the park's numerous trails. If you are looking for more low-key hikes, there are plenty of those in the park, too.
KOAs nearby:
Olympic Peninsula / Port Angeles KOA Journey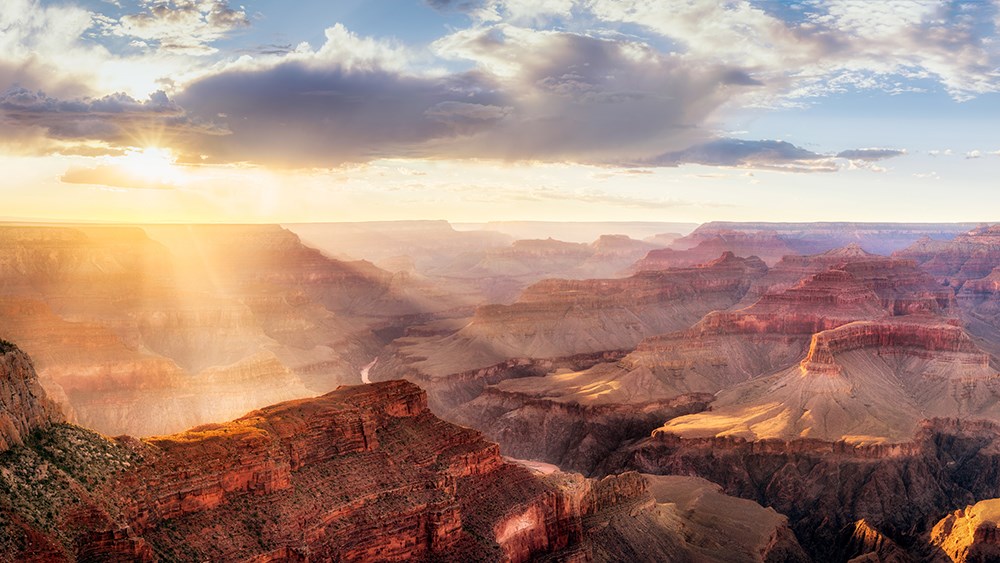 15. Grand Canyon National Park
If views are a priority for you and your partner, then visiting Grand Canyon National park is an absolute must. "Views" is this place's middle name. You can choose to hike down either the popular South Rim or the less popular North Rim. However, if you aren't feeling up to committing to that intense of an experience (this is no easy feat), you can still enjoy the Grand Canyon without doing the big hike down.
KOAs nearby:
Grand Canyon / Williams KOA Journey
Williams / Exit 167 / Circle Pines KOA Holiday
Flagstaff KOA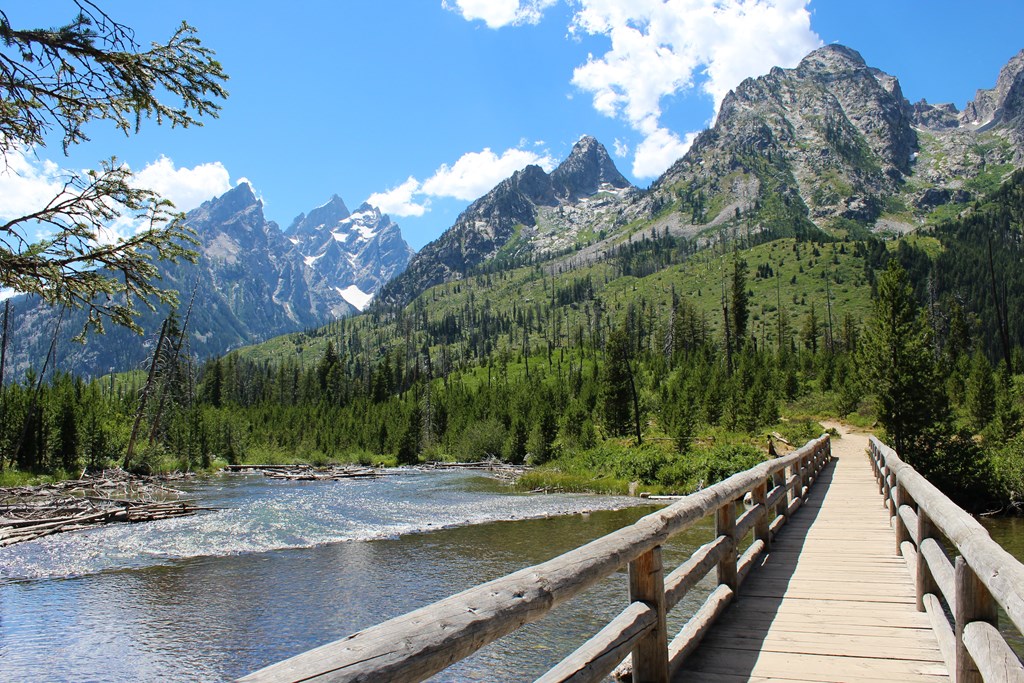 16. Grand Teton National Park
Wildlife is the focus of this national park, and elk are the star of the show. Grand Teton National Park is right next to the National Elk Refuge, so you may have the opportunity to see a whole lot of elk while visiting. You're guaranteed to see a lot of other wildlife in this park, so don't forget your camera.
Hikes in the area will take you all over the park to see some truly beautiful things including loads of lakes to enjoy on a warm day.
KOAs nearby:
Dubois / Wind River KOA Holiday
Now that you've got a list of places to choose from for that romantic getaway, it's time to talk about what you need that will make this camping trip different from any other.
Here is the gear we suggest you bring to make things romantic.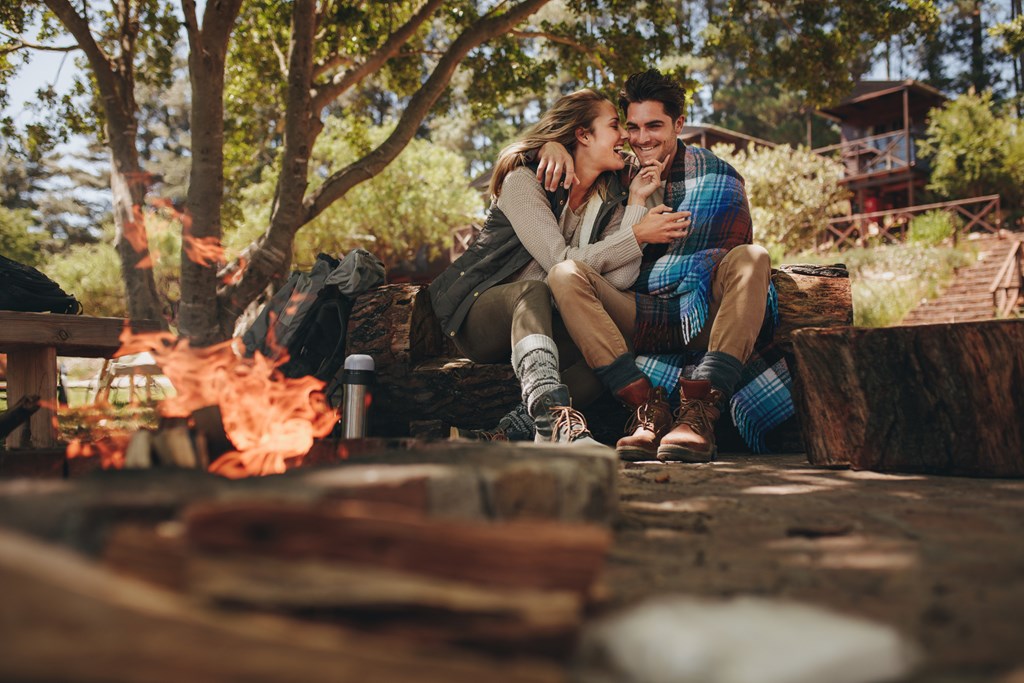 Gear for a Romantic Camping Trip
Double Sleeping Bag
Get closer when you're sleeping in the same sleeping bag. No, we aren't suggesting you share a tiny sleeping bag, but instead, upgrade to a queen-sized sleeping bag built for two.
Polaroid Camera
Some great memories are bound to be created on this camping trip, and rather than take more photos that will just sit on your phone and never end up anywhere, grab a Polaroid camera. This is a fun way to take authentic photos that you'll cherish.
LED String Lights
Setting the mood gets a little bit more difficult when you're in the wild, but string lights make it easier. By hanging up some of these, you can set the romantic tone immediately.
Bottle of Wine
Relax after a day of adventuring with your loved one's favorite bottle of wine. Use this time to wind down, and share some special memories together. Bonus points if you remember stainless steel or plastic wine glasses to enjoy the vino in.
Portable Speaker
Take the mood-setting one step further by playing some romantic music on a portable speaker. Creating a playlist ahead of time will definitely impress him or her.
When you put your mind to it, find the right destination, and bring the right supplies, you can turn what seems like a normal camping trip into one of the most romantic vacations you and your love ever take. So get creative and have fun planning this trip that is sure to be one for the books.
---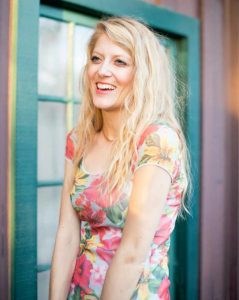 Leslie, a.k.a. Copy Girl, is a copywriter who gets butterflies from telling stories through words.
Her voice comes from a place filled with passion, dreams, and lots of sugar. "Cake over steak" is her go-to motto.
With over 10 years of experience in crafting words, and years of embarking on travels that have taken this Montana girl to some incredible places, Leslie love the adventures of both body and mind her writing takes her on.
Everywhere she goes, she takes this advice with her:
"Hold on to your divine blush, your innate rosy magic, or end up brown." – Tom Robbins, Jitterbug Perfume
To see what Leslie's up to in the writing world, visit her website here.
---
Thinking about cuddling up with your sweetheart for a romantic camping getaway? Here are out top spots for a romantic camping trip.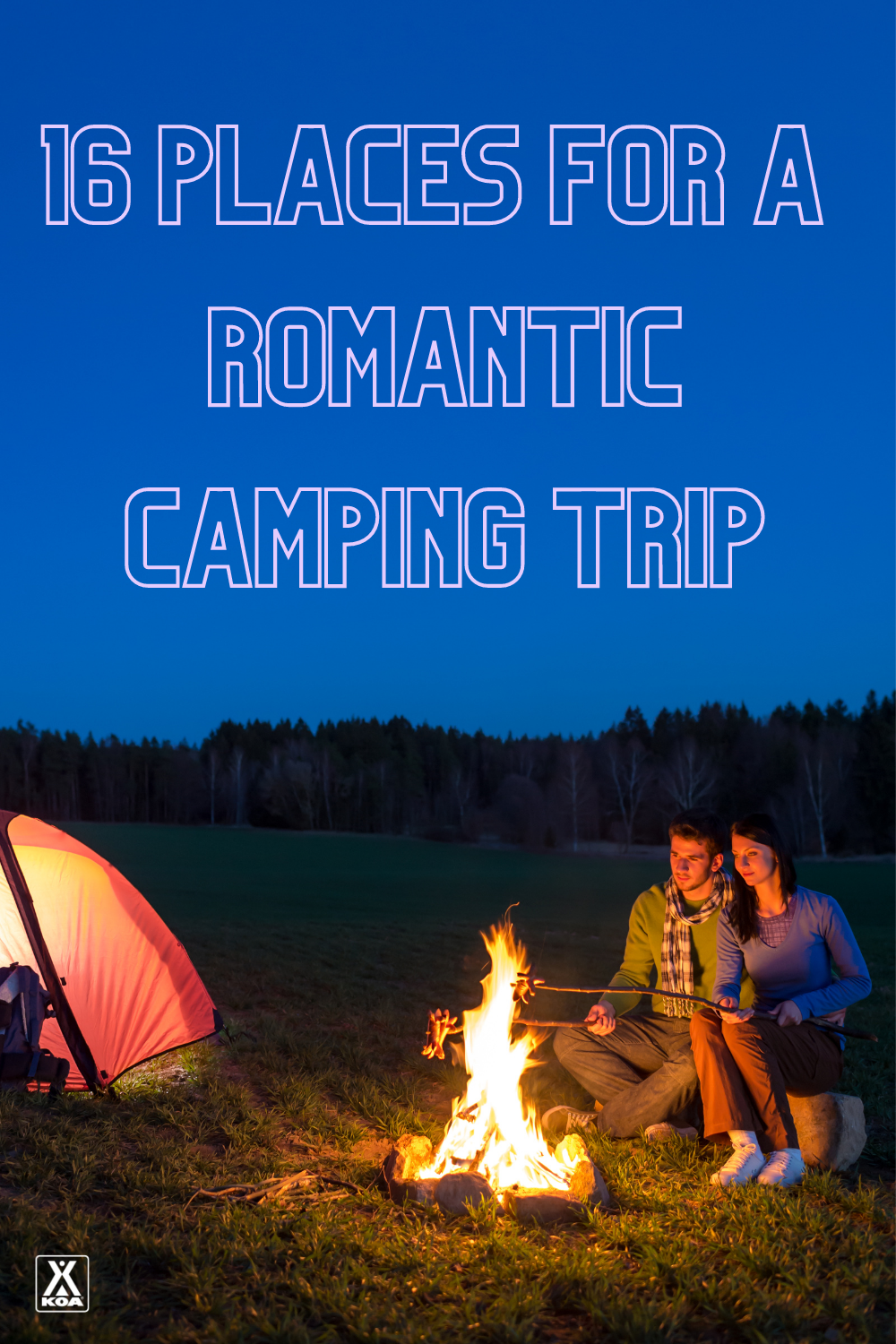 Kampgrounds of America, Inc is a participant in the Amazon Services LLC Associates Program, and affiliate advertising program. Some links may be affiliate links and Kampgrounds of America, Inc may get paid if you buy something or take an action after clicking one of these links.
Prices are accurate at time of publishing. Note that are subject to change at the discretion of Amazon or their marketplace sellers.