From national parks and buzzy tourist destinations to flashy thoroughfares and architectural gems, unique landmarks can be found all throughout North America, adding their own cultural stamps to the vast patchwork of history and heritage that comprise the continent. Some are very well known, while others are important icons in their own right, but all are bucket list-worthy travel destinations.

National Mall, Washington, D.C.
When it comes to history, politics, architecture, urban planning, and really any other topic of interest, the National Mall is the end all-be all destination. Located in the middle of Washington, D.C., this pristinely landscaped park anchors the heart of U.S. government, connecting some of the nation's most prominent institutions via more than 26 miles of pathways. In between iconic buildings like the U.S. Capitol building, the Lincoln Memorial, and the Washington Monument, visitors can stop at numerous (and free) Smithsonian museums, the Tidal Basin, the Library of Congress, and the National Archives, to name but a few. Whether you're picnicking in the park, planning a few tours, or museum-hopping, the National Mall is an essential landmark.
Nearby KOAs:
Washington DC / Capitol KOA Holiday
The Statue of Liberty, NYC
The most iconic city in the U.S. is, unsurprisingly, filled with endless landmarks to visit. In fact, one could easily fill up a bucket list of New York City-exclusive landmarks. Either way, the Statue of Liberty deserves a rank at the top of any must-visit landmark list. The National Monument is a symbol not only of New York City, but of fredom and the nation as a whole, beckoning visitors from across the globe from its perch in New York Harbor. Famously gifted to the U.S. from France, the massive copper statue is accessible exclusively via ferry from both Manhattan and New Jersey, and for additional fees, visitors can enter the base of the structure and/or ascend the staircase to the top.
KOAs Nearby:
New York City North / Newburgh KOA Holiday
Deerpark / New York City NW KOA Holiday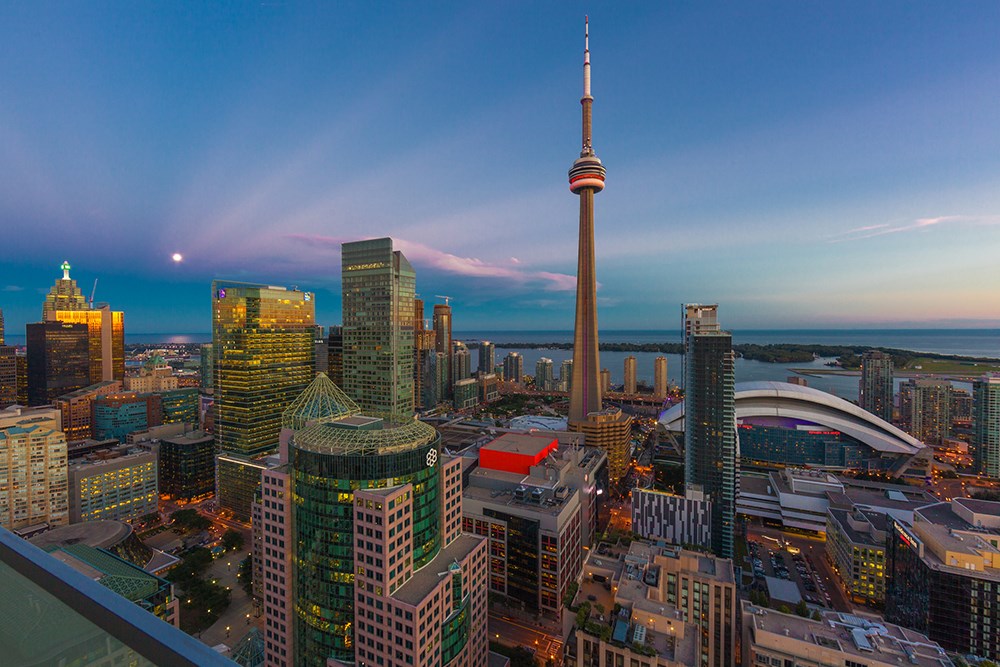 CN Tower, Toronto
Clocking in at 1,815 feet tall (that's about 100 feet taller than the spire atop the famed Willis Tower), Toronto's CN Tower is the ultimate skyscraper for daredevils and architecture junkies. The striking structure, mainly used as a communications building for television and radio, has become a major tourist destination for its observatory, sky-high restaurant, and most notably/terrifying, a thrill experience called "Edgewalk," wherein fearless visitors can walk along an outdoor platform while connected via harness to a railing. If this doesn't trigger an immediate meltdown, it's sure to cement itself as a lifelong memory, with some seriously unparalleled views.
Nearby KOAs:
Toronto West KOA Holiday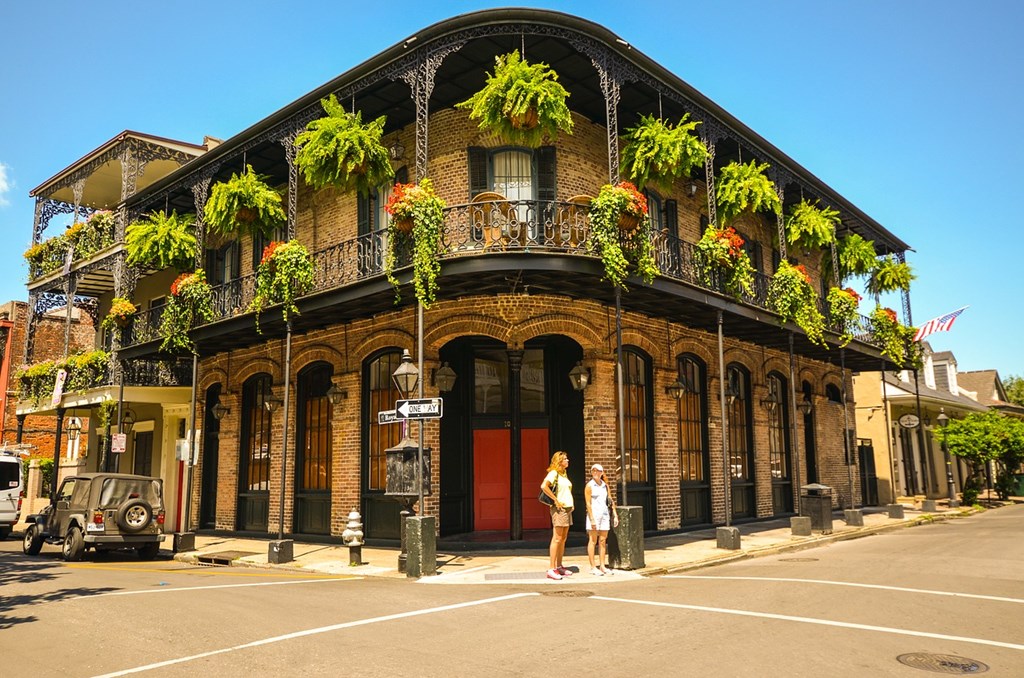 The French Quarter, New Orleans
More so than any U.S. city, New Orleans feels wholly original and downright European. This is especially true of its French Quarter, the nexus of the city's history and tourism, and one of the most renowned neighborhoods in the entire country. The architecture is unlike anyplace else, with intricate, cast-iron balconies lining vibrant buildings with flat-tiled roofs. Bourbon Street is most infamous for its riotous bars and clubs, while other streets in the neighborhood are homier and more focused on Cajun dining or regal hotels. History comes in all forms here, including potable. The Sazerac, Hurricane, and Vieux Carre are just a few cocktails said to have originated in the French Quarter, and they can still be sampled at bars like the Carousel Bar and Pat O'Brien's.
Nearby KOAs:
New Orleans KOA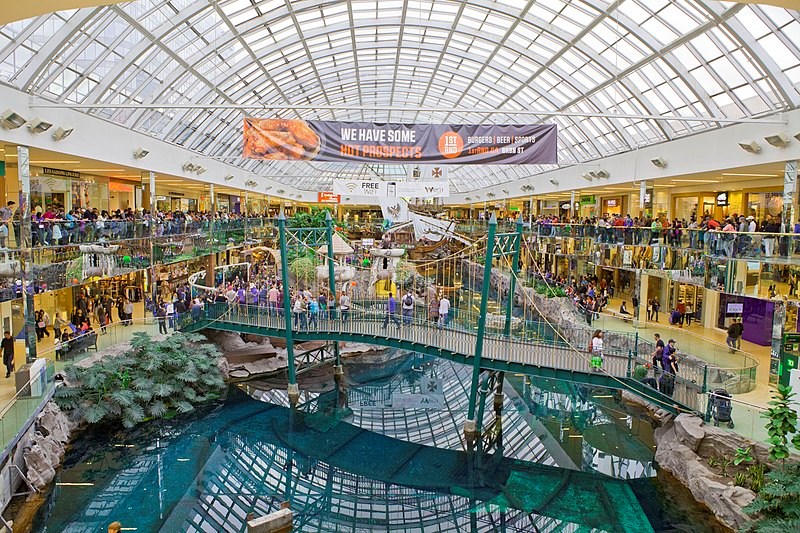 West Edmonton Mall, Alberta
The Mall of America has got nothing on the West Edmonton Mall. Far more than a retail complex, this sprawling tourist attraction measures 5.3 million square feet and boasts more than 800 stores. But it doesn't stop there. With so much space, the mall fills it with two hotels, 100-plus restaurants, an indoor amusement park, a bowling alley, movie theater, skate park, arcade, music venue, and even a sea lion park. And that's just scratching the surface of North America's largest mall, a city-sized mecca with attractions for all ages and persuasions.
Nearby KOAs:
Hinton / Jasper KOA Holiday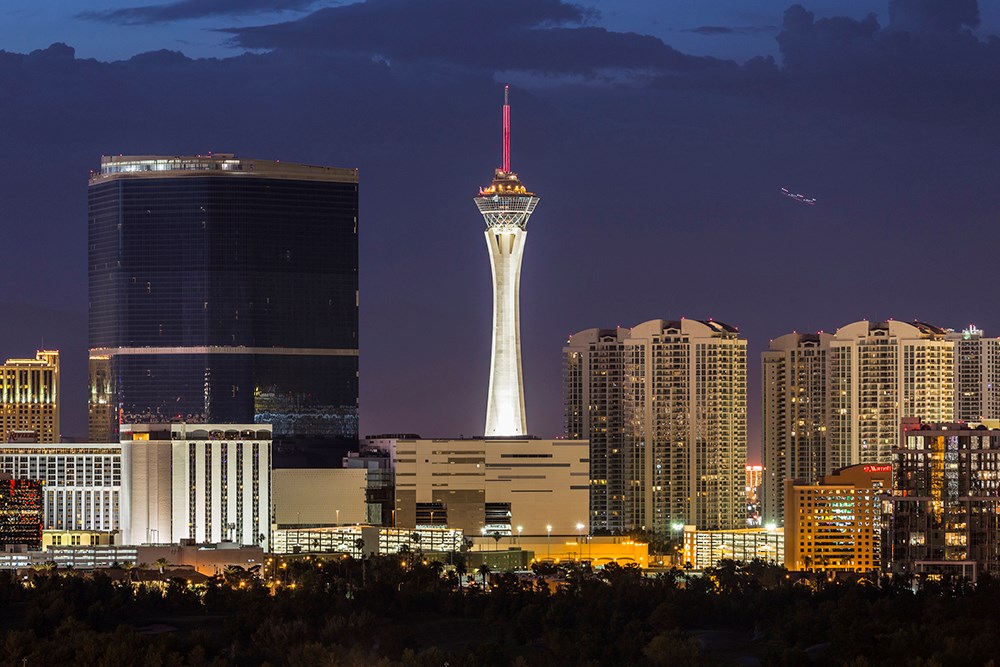 Stratosphere Tower, Las Vegas
When it comes to needle-shaped towers, Seattle's Space Needle gets all the glory. But Las Vegas' soaring Stratosphere is actually about twice the size, with some pretty impressive stats. Rising 1,149 feet above the north end of the neon-lit Strip, it's the tallest freestanding observation tower in the U.S., and second only to Toronto's CN Tower in terms of North American ranking. It's also the tallest tower west of the Mississippi River. Considering all that, just imagine the adrenaline rush from the thrill rides at the tower's top. There's a quasi-roller coaster that puts visitors in a cart on a track that dips over the edge of the tower, an elevator-like ride that zips up and down the needle-like spire for the highest heights, and then there's a ride that hovers over the edge of the railing and spins guests around in small pods. If all that wasn't enough, you can even bungee jump off the edge and descend slowly to ground level. Safe to say that Las Vegas always knows how to up the ante.
Nearby KOAs:
Las Vegas KOA Journey at Sam's Town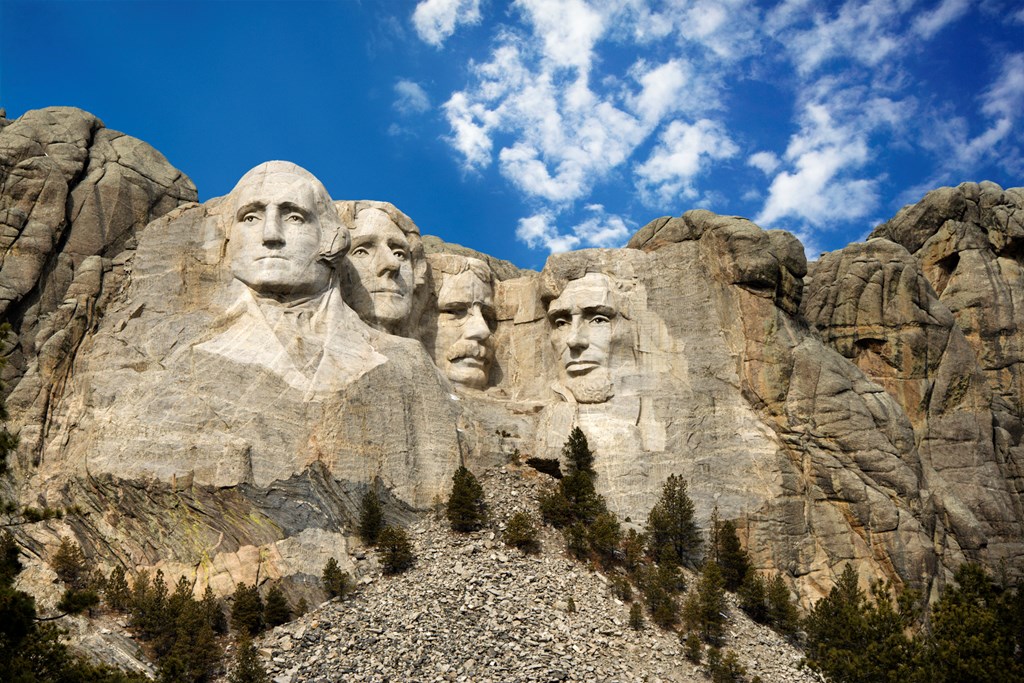 Mount Rushmore, South Dakota
When whittling down your all-American bucket list, Mount Rushmore is right up there alongside the Statue of Liberty as an absolutely essential landmark. Located in the lush Black Hills of western South Dakota, the iconic mountain carving depicts the faces of some of the United States' most pivotal Presidents—Washington, Lincoln, Jefferson, Theodore Roosevelt—in granite rock. The massive monument, the vision of Gutzon Borglum, was completed in 1941 and ranks among America's most prized destinations. In addition to the carving itself, the National Memorial also features an extensive museum, a boardwalk trail that winds through the woods along the base of the granite face, and a restaurant serving, among other things, ice cream inspired by Thomas Jefferson's own recipe.
Nearby KOAs:
Custer / Mount Rushmore / Black Hills KOA Holiday
Mount Rushmore KOA Resort at Palmer Gulch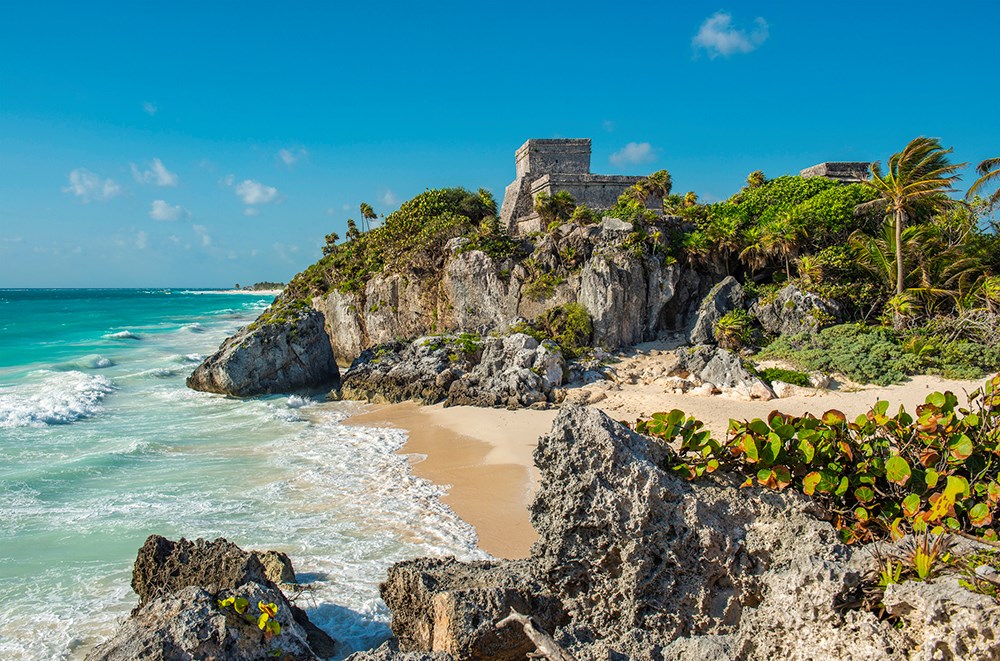 Tulum Ruins, Mexico
You'd be hard-pressed to find more ancient history in North America than that of Tulum. The only coastal city for the Mayan empire, built in the 13th century, Tulum is a well-preserved enclave filled with ancient ruins, jungle, beaches, and more modern day amenities like world-class dining and lodging. But to get in touch with North American history, a tour of the timeworn ruins is quintessential. Temples and stone structures are surrounded by a thick limestone wall that hugs the gulf, with a pathway leading down below the cliffs to the beach. Warm and turquoise-blue, it's the perfect spot for a dip, especially after exploring the ruins in the heat and humidity.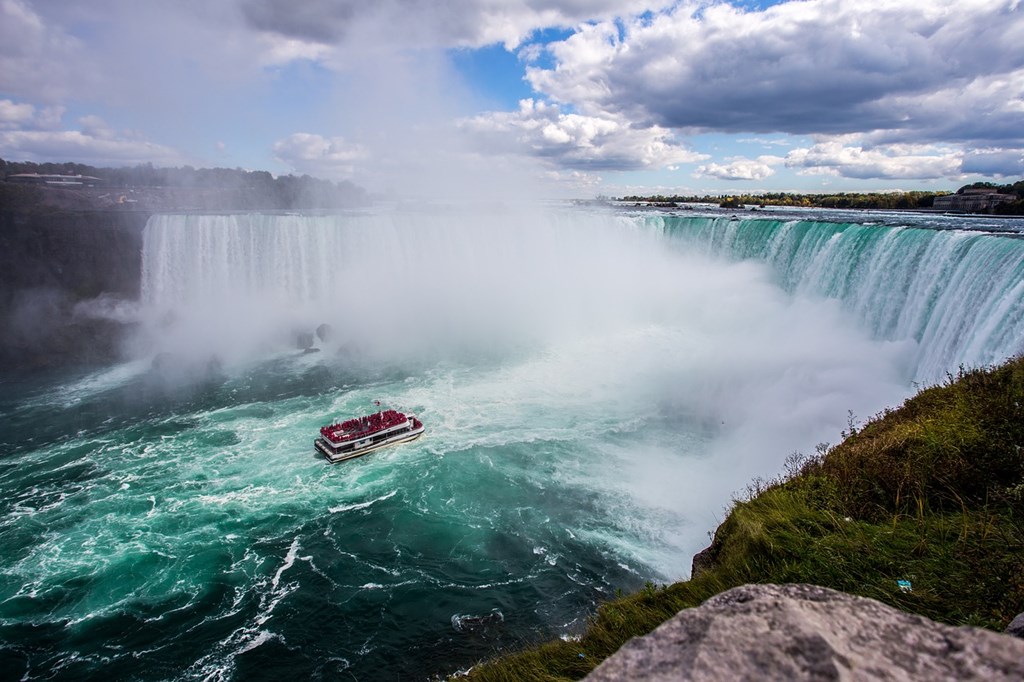 Niagara Falls, New York and Ontario
In terms of North America's natural marvels, Niagara Falls is a bucket list landmark right up there with the Grand Canyon. And rightfully so, considering this trifecta of waterfalls comprises the highest flow rate of any waterfall in the continent, with more than 6 million cubic feet of water going over the crest every minute. Straddling the U.S. and Canada border, the falls are both in New York and Ontario, representing the point where Lake Erie drains (or rather, thunders) into Lake Ontario, and the mighty sight can be enjoyed equally from both countries. To get an even closer look, board the Maid of the Mist ferry (departures from both countries), don a rain jacket, and prepare to get soaked.
Nearby KOAs:
Niagara Falls / Grand Island KOA Holiday
Niagara Falls KOA Holiday
Niagara Falls North / Lewiston KOA Journey

Everglades National Park, Florida
It would be all too easy to fill up a landmark list with nothing but national parks, considering the natural splendor of must-visit places like Banff, Yosemite, Yellowstone, Jasper, and so many others. But one national park that deserves to be celebrated, it's the Everglades. A shining example of nature's perseverance against human development and hurricanes, this is a landscape like no other, with wildlife and terrain unseen anywhere else on Earth. Essentially a vast slow-moving river of grass, adjoined by myriad lakes, shores, pine forests and mangrove trees (the largest continuous mangrove shoreline on the planet), the Everglades are as exotic and other-worldly as you're likely to get. And considering its 1.5-million acre size, making it the third largest national park in the contiguous U.S., you could spend weeks or months here and still have much to discover. Another fun (and maybe freaky) fact: this is the only place in the world where alligators and crocodiles co-exist.
Nearby KOAs:
Davie / Ft. Lauderdale KOA
Naples / Marco Island KOA Holiday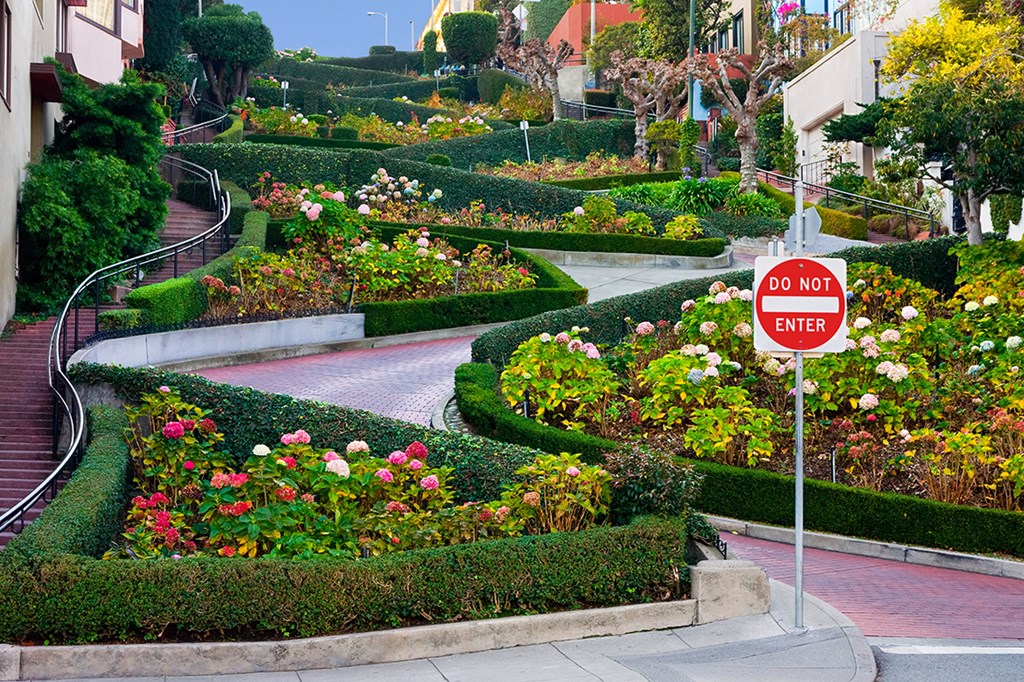 Lombard Street, San Francisco
From the Golden Gate Bridge and Alcatraz Island to the pastel-hued Victorian homes known as the Painted Ladies, San Francisco is filled with history and iconic sights. Compared to big names like these, Lombard Street might seem like small potatoes, but you won't find a better stroll in the entire city. Unlike any other street in the country, Lombard is an intense zig-zag of eight hairpin turns along a steep one-block stretch in Russian Hill. Nicknamed "the crookedest street in the world," it's an engineering and architectural feat to witness, for how the city not only maneuvered its notoriously steep hills, but beautified them and made them apart of the cultural identity. Whether you're looking up this crooked thoroughfare, or out over the bay, it's breathtaking and totally unique.
Nearby KOAs:
Santa Cruz North / Costanoa KOA
San Francisco North / Petaluma KOA
---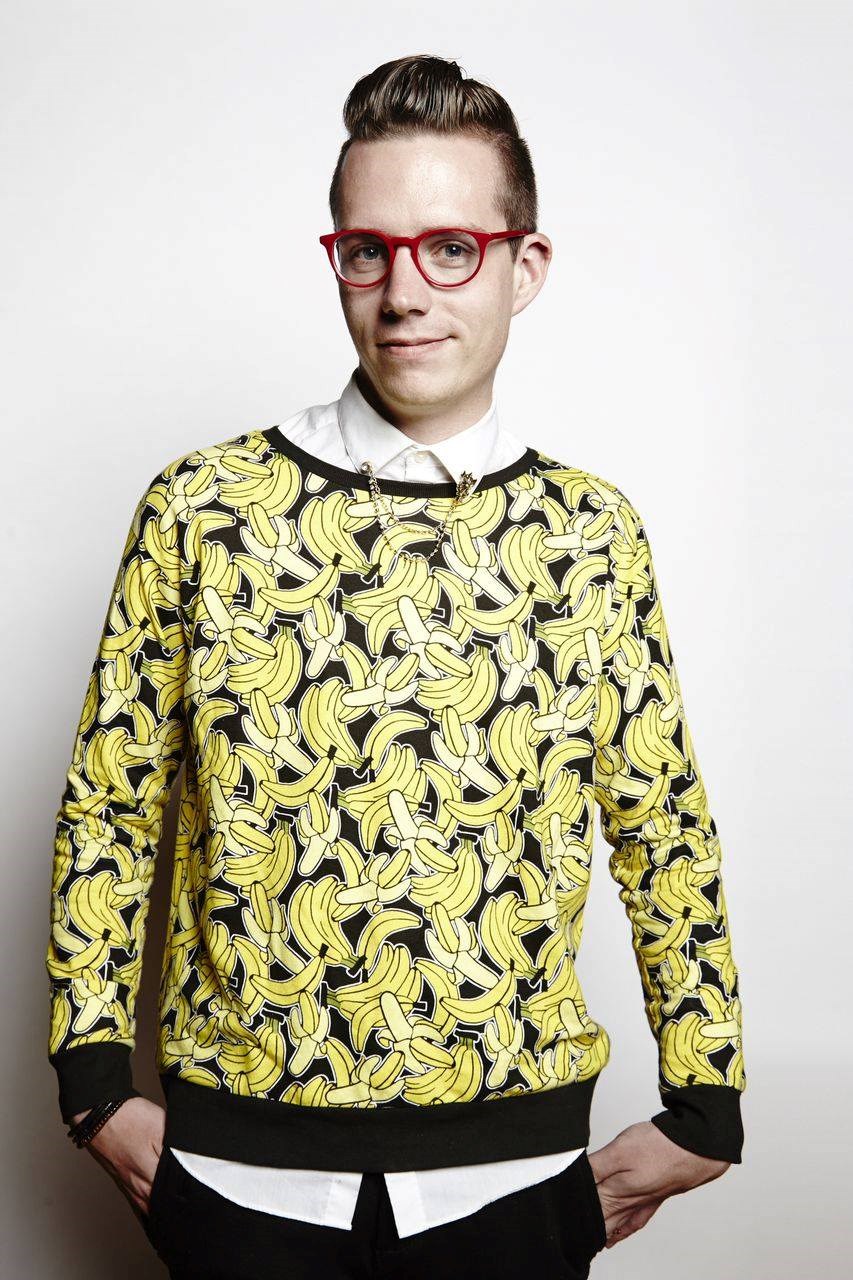 Born and raised in New Hampshire, Matt Kirouac grew up with a love for camping and the outdoors. Though he's lived in Chicago since 2006, he's always on the lookout for new adventures. He writes about travel and food for outlets like TripExpert, Money Inc, Upventur, DiningOut, Food Fanatics magazine, Plate Magazine and Zagat, and he currently serves as Chicago editor for What Should We Do?! He's the author of The Hunt Guides: Chicago (2016) and Unique Eats & Eateries of Chicago (2017).
---