This easy RV DIY project will take your RV kitchen from stock to stunning in no time! Watch our video with an RV expert to learn how.
Adding a unique and attractive backsplash to your RV kitchen doesn't need to be a difficult or time consuming project. In this informative video RV expert Mark Polk shows you how a user-friendly, peel-and-stick tile product can update your RV kitchen in just a few hours. You'll be camping in style at your favorite KOA campground in no time!
Top Tips From This Video
Measure the surface area where you plan to apply your tile before purchasing your tile
Pick a color, shape and design that appeals to you and compliments your RV interior
Take your time prepping the surface area with a scuff pad to ensure proper adhesion
Turn off power and remove any outlet covers
The final prep step is to clean the surface area with a de-greasing agent
With peel and stick tiles you'll usually need to start at one edge of your project area rather than from the middle.
Cut your tile where necessary using a template you create using paper
---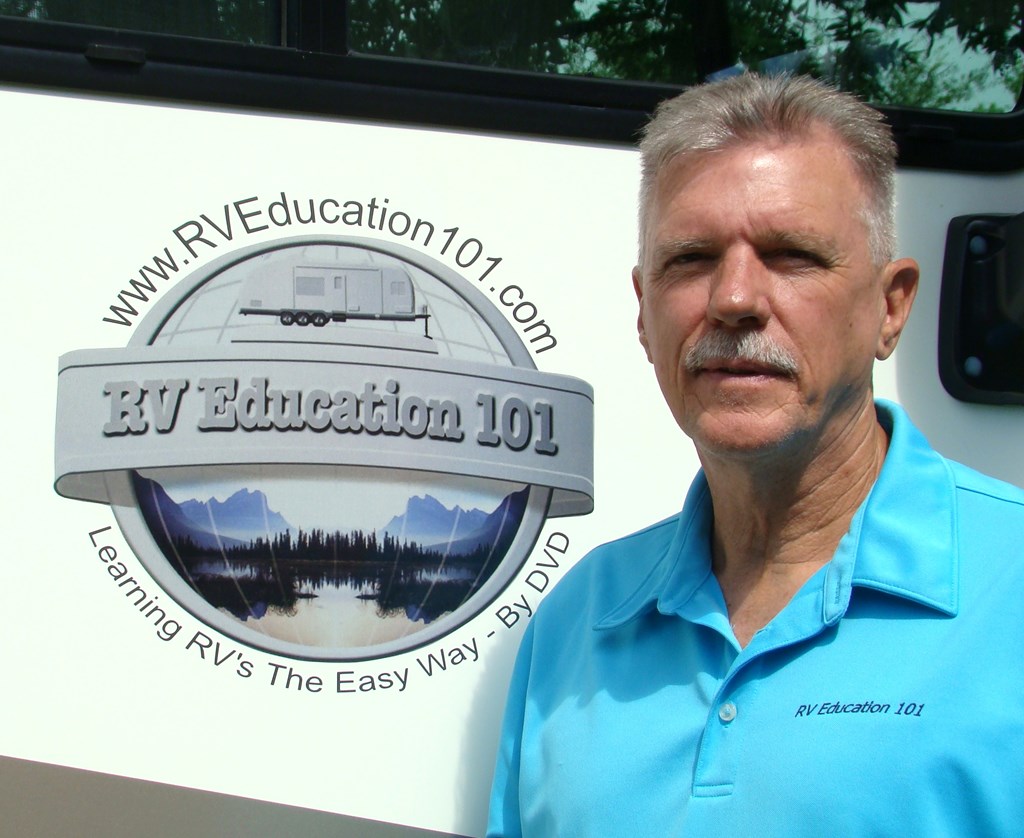 KOA's resident RV expert, Mark Polk, and his wife Dawn started RV Education 101 in 1999. Since that time RV Education 101 has helped educate millions of RV owners and RV enthusiasts on how to properly and safely use and maintain their RV. Mark's favorite past times are RVing in their 35-foot Type A motorhome, and restoring vintage RVs, classic cars and trucks. For more information on how to learn about RVs the easy way, visit RV Education 101. Be sure to check out their RV Online Training Course too!
---