Add our most popular recipes of 2016 to your camping recipe box.
We're biding adiue to 2016 by sharing our campers' most popular posts and recipes from the past year. This year's favorite eats include something for every meal from breakfast to dessert. All that's left after checking out these recipes is to hit the grocery store, pack the rig and head to your favorite KOA for a fun, and delicious, stay.
---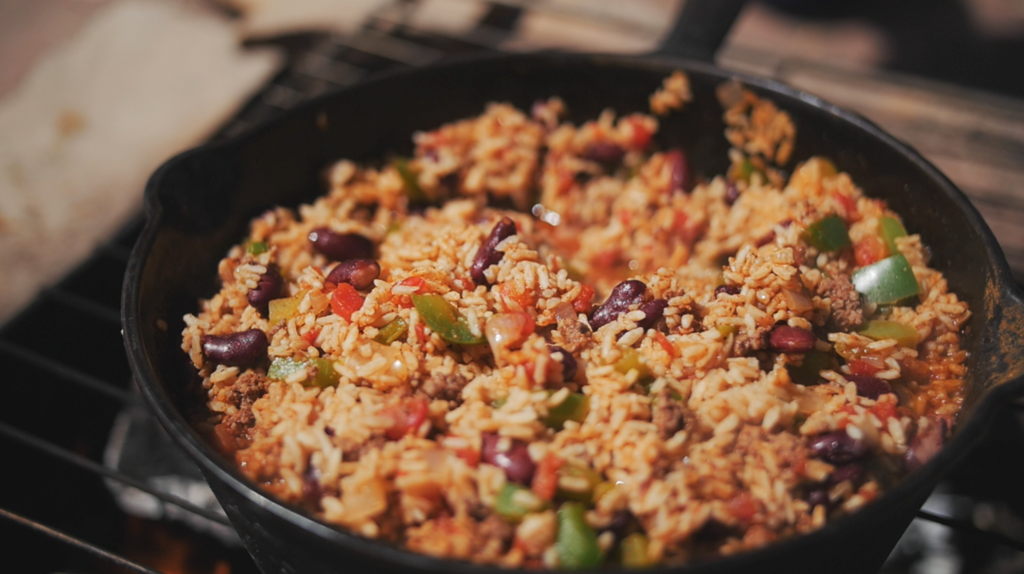 Backwoods Chili Rice Skillet
A tasty combination or chili and rice is a perfect unexpected campfire dinner. Watch our video and get all the details on this easy and pleasing dish.
---

Brown Bears
For a quick and easy dessert, try Brown Bears to switch it up from the traditional toasted marshmallow. While you'll still need a stick to make this campfire treat, we can promise it's no s'more. Even better, this recipe is as versatile as they come; switch up your choice of seasonings and you've got a great camping appetizer!
---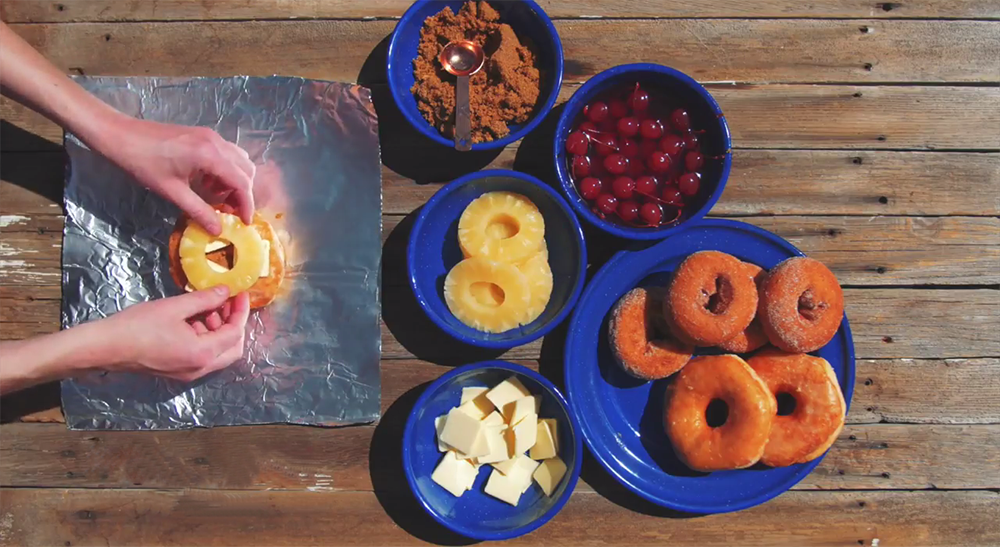 Baked Apples and Pineapple Upside-Down Cakes
What's better than one dessert? Two! This video and duo of recipes will show you how to make two fruit-filled desserts in no time. A few simple ingredients, tin foil and a campfire make these treats quick, easy and extra yummy.
---

Grilled Pizza
If you've never thought to make homemade pizza on a grill you're missing out! Follow our easy recipe, add your favorite toppings and you'll be enjoying crispy, melty pizza in a snap.
---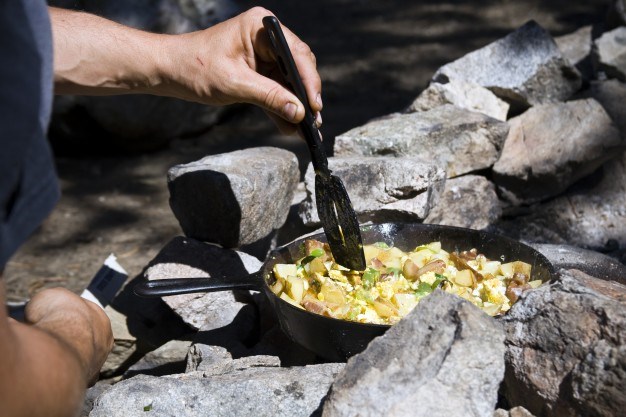 Skillet Breakfast
This breakfast classic combines a host of favorites in one easy to make dish. Get out the cast iron skillet for this recipe we're sure you won't be able to get enough of.
---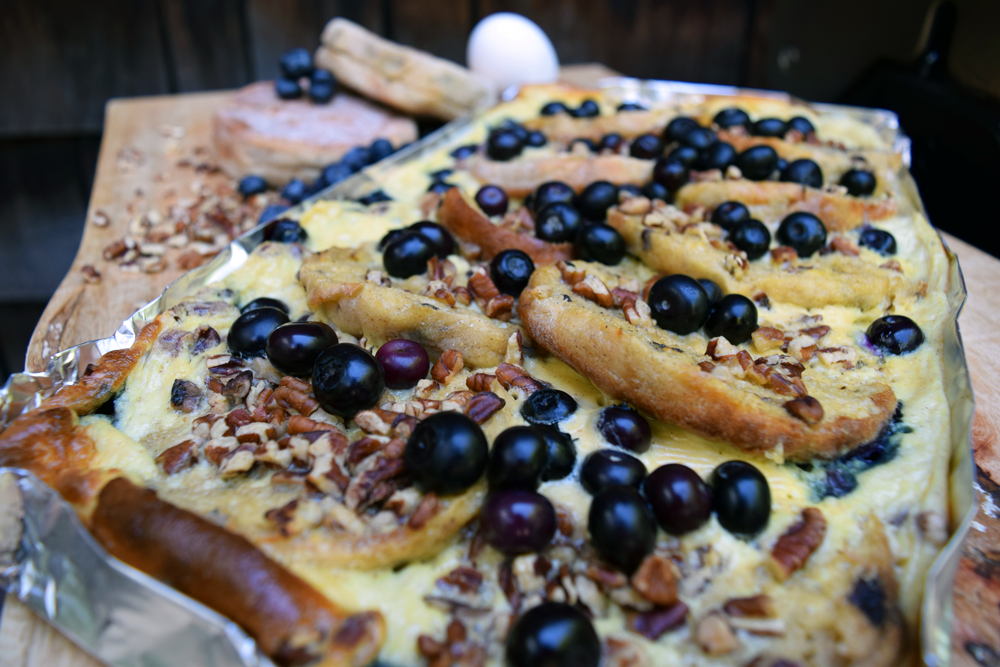 Campfire Blueberry English Muffin French Toast
Use your grill and a package of English muffins to make this twist on a breakfast classic. Using a handy foil packet, this recipe is as easy to cleanup as it is to prepare. Add a side of bacon and a cup of coffee for a delicious camping breakfast.
---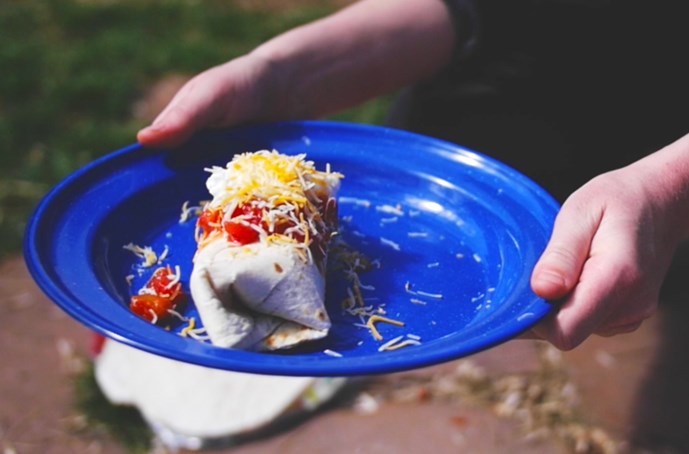 Camping Breakfast Burritos
It's hard to beat a tasty breakfast burrito. Follow our easy recipe to learn all the tips for making this favorite right at your campsite. Trust us, you'll definitely want to make these!
---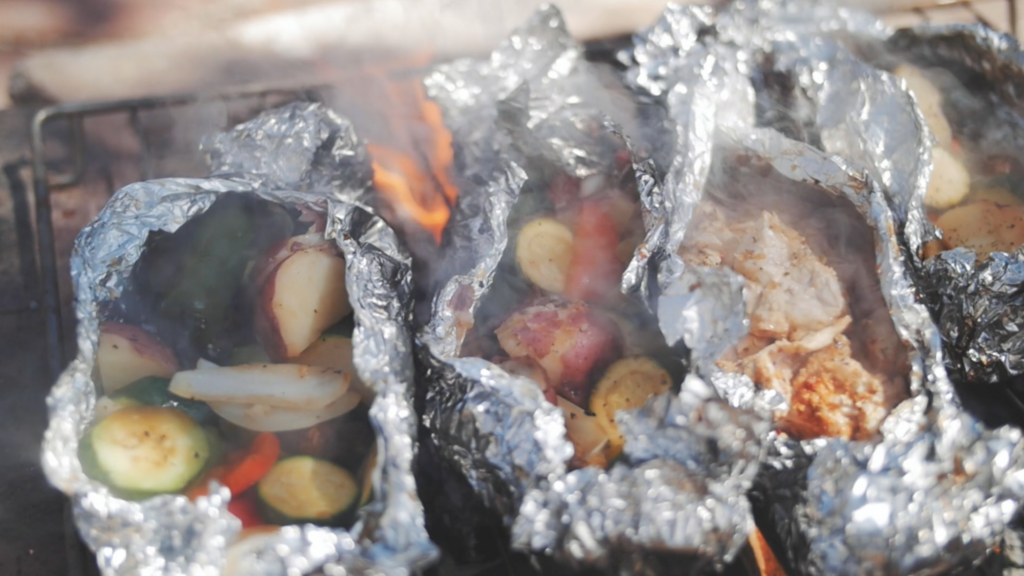 Bag Kabobs
This recipe packs an entire meal into oh-so-easy tinfoil packets. It's also the perfect meal to make ahead making it even easier for life on the campground. Watch our video and use our recipe to master this campfire dinner.
---
Camp Fajitas and Margaritas
What's better than dinner? Dinner and drinks, of course. This pair of recipes actually start the same way, believe it or not! So get grilling and sipping with this spicy, fun and delicious dinner.
---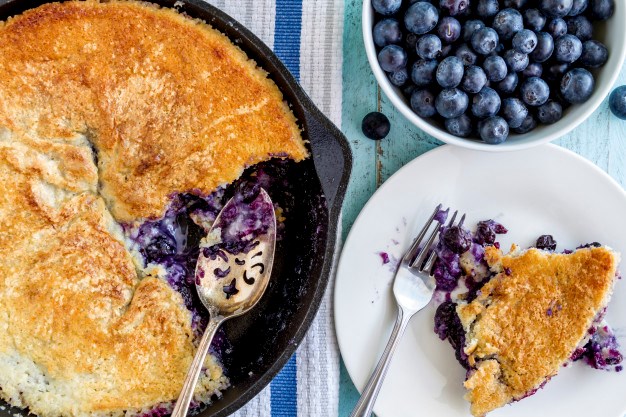 Skillet Blueberry Cobbler
Blueberries make a second appearance on our list this year with a delicious dessert from our partner Weber. Add this unexpected grilled dessert to your next cookout and your fellow campers will be more than impressed.
---