Gulf Coast Destinations to Visit | The Gulf Coast's 25 Best Kept Secrets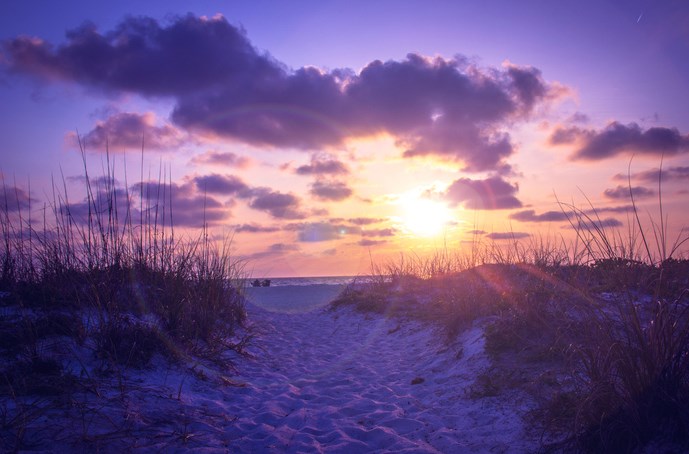 The Gulf Coast is a coast where there is so much fun to be had in the sun that you're sure to leave here with a sunburn.
But we aren't telling you anything new. It's not hot off the press that the Gulf Coast is a hot spot, but what is hot are the secret spots you haven't read about 1000 times. We have found the spots that are a bit more off-the-beaten-path and right-up-your-alley for a fresh new vacation that is sure to take you places you've never been before.
So, read on for the Gulf Coast's best kept secrets that you'll have a hard time not spreading the word on.
Destinations to Visit
The Gulf Coast covers quite a bit of land: the shorelines of Texas, Louisiana, Mississippi, Alabama, and Florida. That's a lot of ocean to explore, so we hope you are ready to hit the ground running.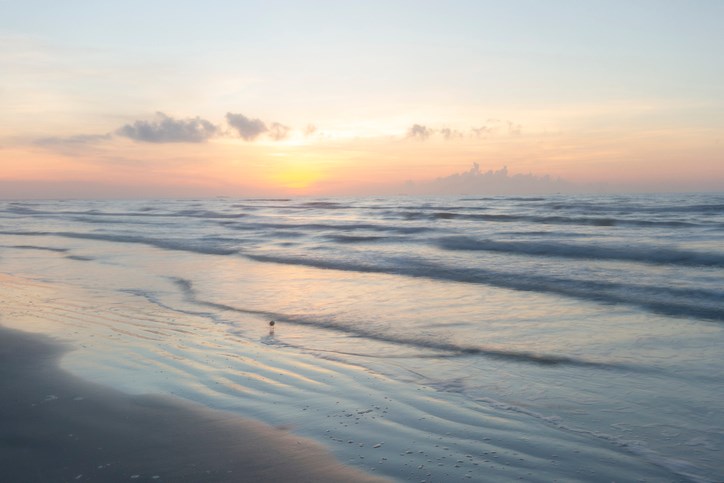 Texas
1. San Jose Island
What once used to be 21 miles of privately owned beachfront property is now public, but the word hasn't gotten out yet. For you this means a wide stretch of barely-touched beach that is great to relax on and spread your beach blankets as far as you'd like.
KOAs nearby:
Port Lavaca / Matagorda Bay KOA Holiday
Victoria Coleto Creek Lake KOA
2. Boca Chica
If solo beach hangs are your goal, then this beach is going to help you make your dreams come true. Boca Chica is perfectly located in the Rio Grande Delta where the water meets the Gulf of Mexico. Here you'll find plenty of solitude and all the sun you'll need, all to yourself (well, you may have to share with a couple other people).
KOAs nearby:
South Padre Island KOA Holiday
3. Surfside Beach
Do you love beach bonfires as much as we do? If so, then you'll want to head to Surfside Beach for some evening bonfire fun. Close to Houston, yet away from all the crowds, this beach is ideal for sunset and after-dark hours. You may even see some stars!
KOAs nearby:
Port Lavaca / Matagorda Bay KOA Holiday
Victoria Coleto Creek Lake KOA
4. Mustang Island
There are certain times of the year that you'll find this beach crowded (hello Spring Break), but adventure here other times of the year and chances are good you'll be able to count on your fingers and toes the number of people sharing the beach with you.
This beach is a great swimming spot as well as surfing, if you're up to the challenge. Whether you choose to adventure in the waters or relax on the beach, you'll love it here.
KOAs nearby:
Port Lavaca / Matagorda Bay KOA Holiday
Victoria Coleto Creek Lake KOA

Louisiana
The beaches in Florida and Texas seem to steal all the glory, but we are here to show you that Louisiana plenty of beaches to offer travelers that are just as, if not more, beautiful.
5. Fontainebleau State Park
White sandy beaches, sunny skies, and not too many people in sight. This is what you'll find at Fontainebleau State Park. But that's definitely not it. There are trails just begging to be hike, paths to ride your bike, and views of Lake Pontchartrain that will have you feeling like you're in heaven.
If you're looking for a day in the sun with some activity but not big crowds, look no further.
KOAs nearby:
New Orleans KOA
Baton Rouge KOA Holiday
6. Rutherford Beach
She sells seashells down by the seashore. But when you come to Rutherford Beach, you don't have to buy them because there are plenty to find on your own. This is a haven for shell collectors, so get your buckets ready to be filled. The quiet here is something you'll love, and will have you feeling like you lucked out on getting a private beach.
KOAs nearby:
Lafayette KOA Holiday
7. Cypremort Point State Park
This park is a great place to come to for all your boating fun. You'll find plenty of windsurfers and fishermen out here in Vermilion Bay, so grab your fishing pole and try your hand at catching something for yourself.
The photo opps at this beach are great — you'll find beauty at every turn.
KOAs nearby:
Lafayette KOA Holiday
8. White Sands Lake Beach Park
If you're looking for a twist on the typical beach place, head to White Sands Lake Beach Park. This place is a full-blown aqua park complete with trampolines, slides, and other fun lake toys. You may find a bit more of a crowd here during the busy season than other hidden spots in Louisiana, but the few extra people is worth it to enjoy this unique experience.
KOAs nearby:
Baton Rouge KOA Holiday
9. Holly Beach
The sheer size of this beach makes it feel much less crowded than other ones. Plus, it's a spot that's been hit numerous times by hurricanes, so it's often less visited than other beaches in the area. However, there are some beach goers who dub this their favorite place for swimming, surfing, and other water sport activities.

Mississippi
10. Biloxi Bay Bridge
If you are looking to capture the best sunset you've ever seen, then head to this bridge. Though there isn't much to do here besides enjoy the view, it's worth the trip just to see the sun set with this as your background.
This is also the road to Lover's Lane where you may also want to pay a visit to . . .
KOAs nearby:
Gulf Shores / Pensacola West KOA
11. Biloxi Lighthouse
The tours for this lighthouse are only available from 9-9:30 in the morning due to the heat the structure's cast iron causes, but you want to do your best to try and get in on one of those early morning tours. It's a bit of a hike up the stars of the lighthouse, but the view of Coastal Mississippi you'll get will be well worth it — we promise.
KOAs nearby:
Gulf Shores / Pensacola West KOA
12. Jimmy Buffett Beach
Calling all Margaritaville residents out there: this beach was named after none other than Jimmy Buffett himself. So put on your finest pair of flip flops, grab a margarita (virgin so you don't get in trouble), and head to Buffett Beach and Buffett Bridge.
KOAs nearby:
Gulf Shores / Pensacola West KOA
13. Gulf Islands National Seashore
Though this seashore stars in Mississippi, it extends to Santa Rosa Island in Florida. And the white sand beaches you'll find along this stretch will be the dream you've been waiting for. Contrast that with the thick forests and marshes, and you've got some landscape that's likely very different than what you're used to.
You can hike along much of the seashore, but do keep in mind that a lot of this strip of land is actually submerged, so make sure to check your maps for where trails start and end.
KOAs nearby:
Gulf Shores / Pensacola West KOA
14. The Town of Ocean Springs
This little town near Biloxi is an artist's dream. Filled with art studios and shops, artists and art lovers from all over need to pay a visit to Ocean Springs. And if historic churches are your thing, then you'll love all the ones here in Ocean Springs.
Though the town was devastated by Hurricane Katrina, you'll be wowed at how it's been able to rebuild itself.
KOAs nearby:
Gulf Shores / Pensacola West KOA

Alabama
15. Styx River
This is where you come to get your paddling in. You can adventure on the Styx River via kayak, canoe, or tube thanks to the rental facilities there. And if you're more hardcore, then you'll love the overnight kayaking here that boasts some seriously stunning views.
Thanks to how far removed this is from any major cities, you won't have anything taking away from your night sky star watch.
KOAs nearby:
Gulf Shores / Pensacola West KOA
Milton / Gulf Pines KOA Holiday
16. Fort Morgan State Historic Park
Built over 200 years ago and standing strong despite the numerous battles and natural disasters that have hit this area, Fort Morgan is a secret spot you won't want to miss. In fact, it has been labeled as one of the 10 most endangered battle sites in the United States.
You're kind of own your own once you arrive here — there are no marked trails, so enjoy exploring at your own pace and soaking up all the history here.
KOAs nearby:
Gulf Shores / Pensacola West KOA
Milton / Gulf Pines KOA Holiday
17. Redoubt Trail Loop
Head to Blakely State Park for a hike through history. This is where "the last major battle of the Civil War" took place, so enjoy the six-mile hike through what now stands, and what one stood here years ago.
KOAs nearby:
Gulf Shores / Pensacola West KOA
Milton / Gulf Pines KOA Holiday
18. Eastern Shore Trail
Calling all cyclists: the Eastern Shore Trail is the place for you. But be ready for a challenging ride. You're looking at at least 23 miles to get from start to finish via a paved trail that takes you over streams, marshes, and more.
KOAs nearby:
Gulf Shores / Pensacola West KOA
Milton / Gulf Pines KOA Holiday
19. Underwater Forest
Years ago, a fisherman asked his diver friend to see what was under the water and what they discovered was not what anyone was expecting. Beneath the water sits a 50,000-year old underwater rainforest full of bald cypress trees.
What's even more amazing is the preservation of these trees — you can still smell the fresh sap.
KOAs nearby:
Gulf Shores / Pensacola West KOA
Milton / Gulf Pines KOA Holiday
20. Bon Secour National Wildlife Refuge
Who doesn't love seeing some wildlife? Here in Alabama's Bon Secour National Wildlife Refuge you will find some seriously stunning birds over the refuge's 7,000+ acres.
Not only can you enjoy the animal life here, you can also enjoy the hiking that takes you through one of the Alabama Gulf Coast's most beautiful areas.
KOAs nearby:
Gulf Shores / Pensacola West KOA
Milton / Gulf Pines KOA Holiday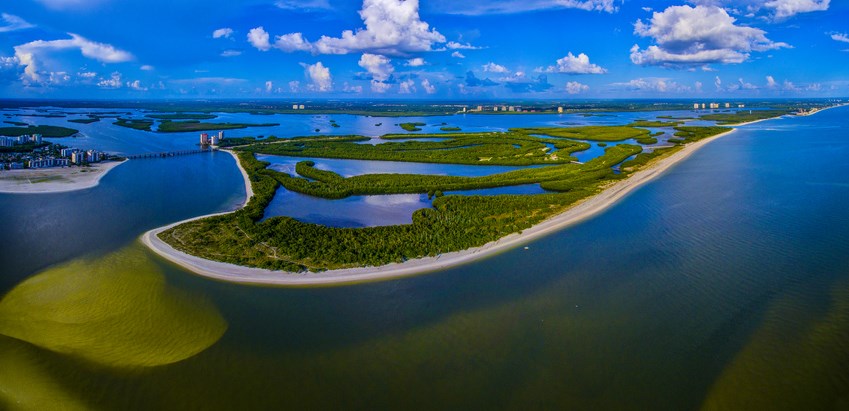 Florida
21. Anna Maria Island
While most of Florida's beaches have been bought up by builders for condos, restaurants, and everything else that seems fitting for a beachside city, Anna Maria Island has remained immune to all of the above.
All of the construction along this island's coast is limited to being three stories tall, and the majority of its land is completely open beach.
This means no resorts, no parks, not even any fast food chains.
A nice break from your typical Florida beach town, Anna Maria Island will be that beachy escape that leaves you feeling rested.
KOAs nearby:
St. Petersburg / Madeira Beach KOA Holiday
Clearwater / Lake Tarpon KOA Holiday
22. Santa Rosa Beach
This colorful beach town is still under the radar and hidden between Pensacola and Tallahassee. Head to the very not-crowded beaches to dip your toes in the beautiful turquoise waters and build some castles in the white sand.
You can also enjoy hiking and freshwater fishing here, as well as biking on the Point Washington State Forest trails.
KOAs nearby:
Gulf Shores / Pensacola West KOA
Milton / Gulf Pines KOA Holiday
23. Vilano Beach
Known for its great waves, this beach is great to actually be able to catch a wave, and to just relax without the massive crowds of most Florida beaches. The vibe here is something you'll quickly love: laid back and with the goal in mind to just enjoy oneself.
KOAs nearby:
St. Augustine Beach KOA Holiday
24. Lover's Key State Park
There are many things to love about this state park, beyond just its name. First of all, you're going to find more birds wading in the water than people, which we love.
Second, you can opt to either get here via boardwalk or a tram service, so it can be accessed by everyone.
And third, the seashells you'll find here are going to blow you out of the water. They are incredibly well kept, so be ready to take some treasures home.
KOAs nearby:
Fort Myers / Pine Island KOA Holiday
Naples / Marco Island KOA Holiday
25. Grayton Beach
If soft sand, small crowds, and perfectly turquoise waters sound like your piece of cake, then ready to feast on Grayton Beach. Located in Florida's Panhandle, this beach boasts some seriously soft sand that will make it feel as if you're walking on velvet. Oh, and the water here is great too.
For a perfectly zen beach day, Grayton Beach is the place.
KOAs nearby:
Gulf Shores / Pensacola West KOA
Milton / Gulf Pines KOA Holiday
You feeling ready to pack up your bags and head to the Gulf Coast? We sure are! These secret spots will give you a different experience than you've seen or heard about before, and we are partial to new adventures around here.
---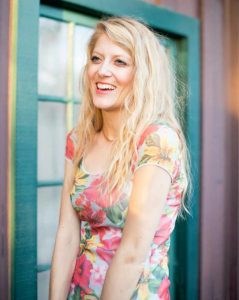 Leslie, a.k.a. Copy Girl, is a copywriter who gets butterflies from telling stories through words.
Her voice comes from a place filled with passion, dreams, and lots of sugar. "Cake over steak" is her go-to motto.
With over 10 years of experience in crafting words, and years of embarking on travels that have taken this Montana girl to some incredible places, Leslie love the adventures of both body and mind her writing takes her on.
Everywhere she goes, she takes this advice with her:
"Hold on to your divine blush, your innate rosy magic, or end up brown." – Tom Robbins, Jitterbug Perfume
To see what Leslie's up to in the writing world, visit her website here.
---